The Office Design Has Industrial & raw Exposed Feel | GeoDesigns
GeoDesigns has designed the new offices for plant engineering group Andritz, located in New Delhi, India.
Andritz is a globally leading supplier of plants, equipment, and services for hydropower stations, the pulp and paper industry, the metalworking and steel industries, and for solid/liquid separation in the municipal and industrial sectors as well as for animal feed and biomass pelleting.
The office had been given an industrial as well as raw exposed feel by the use of Concrete, wood and metal, incorporating elements of the nature of business of Andritz, i.e., hydropower generation, like the lighting fixture on the ceiling in the form of a hydro turbine.
The reception lobby is a double-height space with the reception table placed alongside a column which has the lighting designed in the form of 'A' derived from the Andritz logo, featuring the corporate identity in a sculptural manner.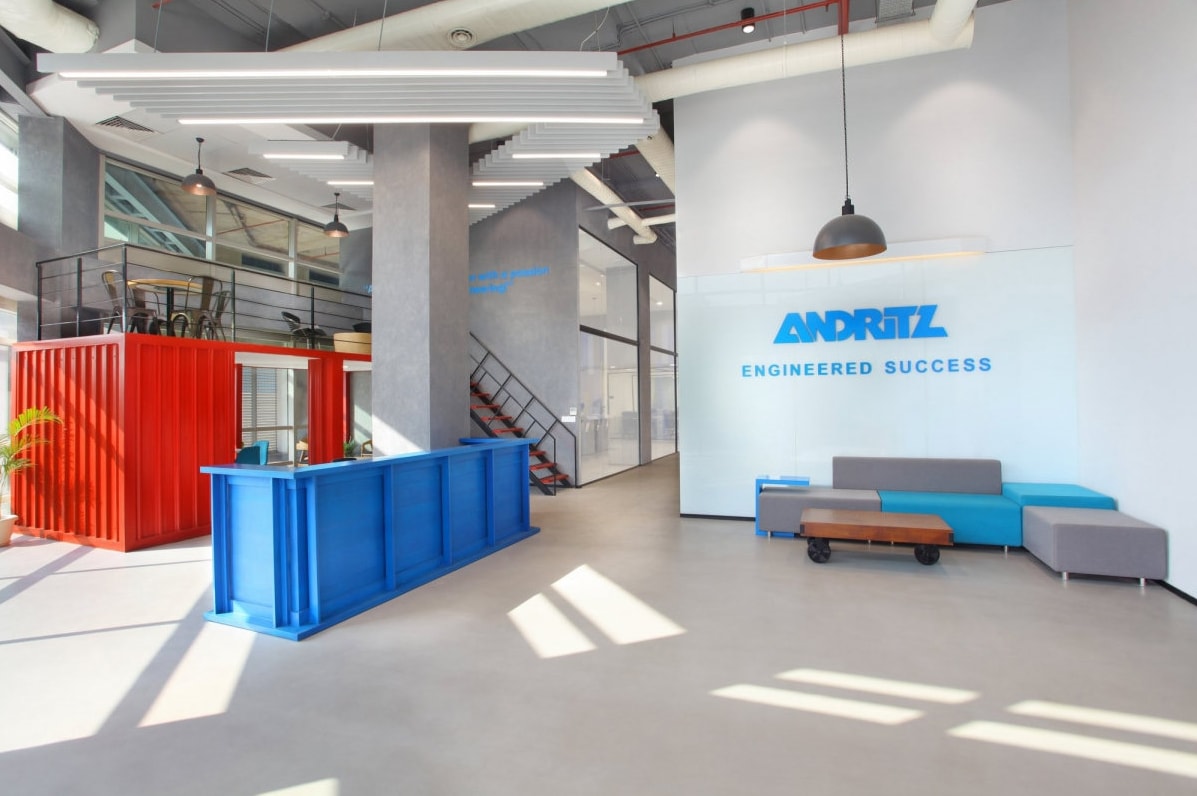 Behind the reception desk are the meeting areas in the form of a shipping container, highlighted in bright orange, also creating a mezzanine above having open meeting areas. The Experience centre talks about the companies passion by their work in the past through the History Wall and different awards and recognitions adding self-branding to the company.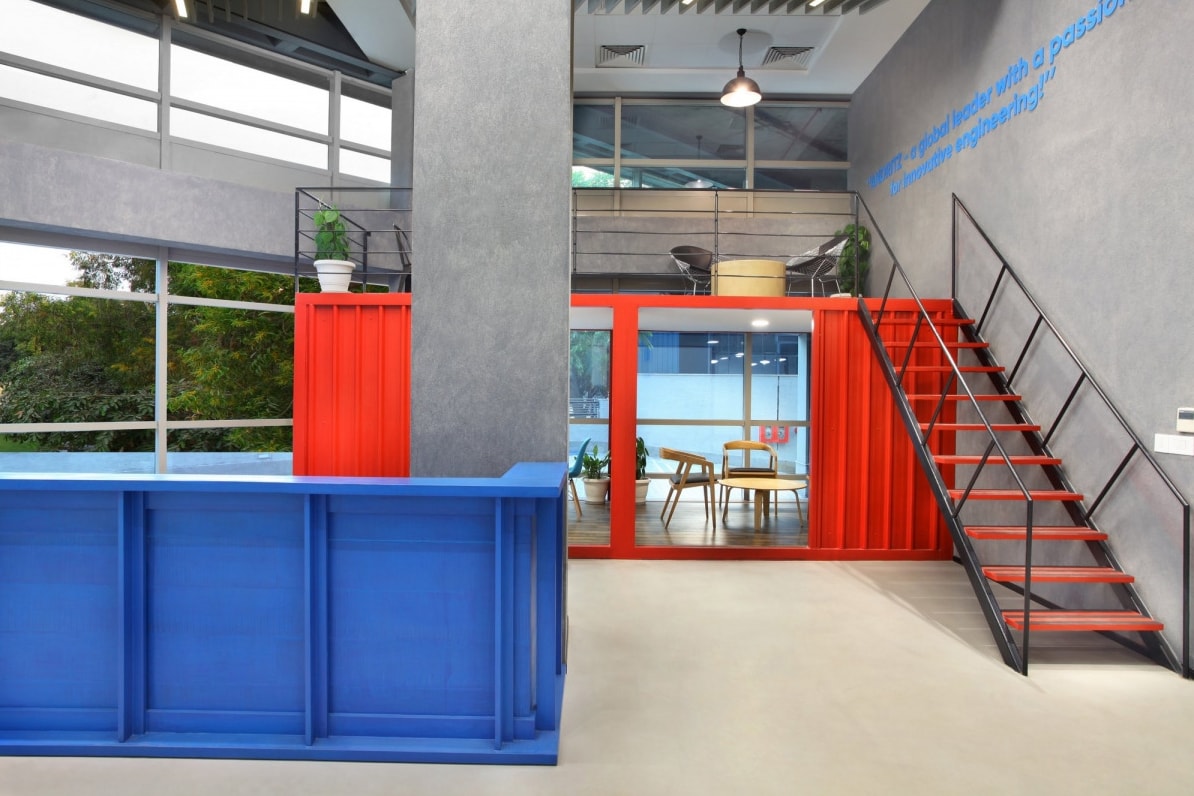 The wooden trusses in the café add to the informal ambience. Overall, the office creates the right Industrial Look to compliment their Company Brand.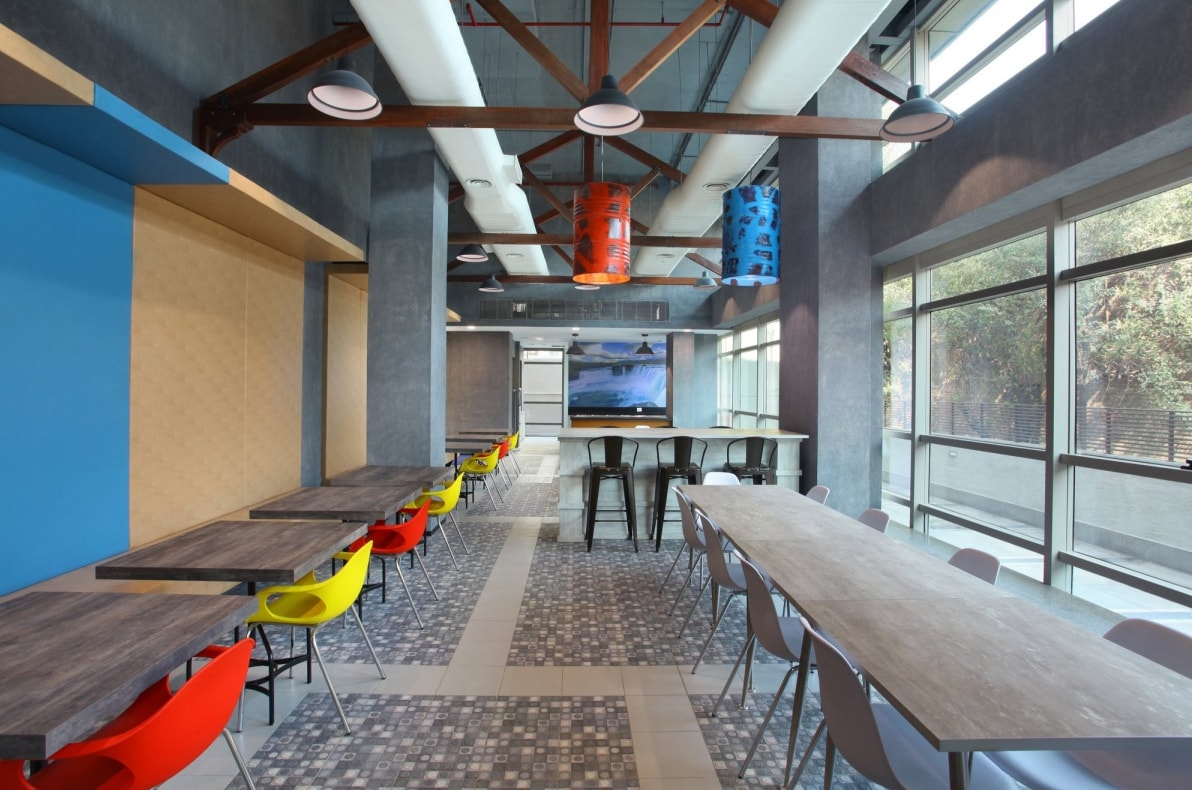 The industrial feel is carried throughout the office with exposed ceiling exhibiting the AC ducts and other service conduits, and concrete flooring also to add more to the Industrial feel a pattern of yellow lines in the Working bay has been made to differentiate between the walking path and the seating area.