&nbsp
"Modernity in Tradition" -Residence Interiors | SSK Associates
"The essence of interior design will always be about people and how they live. It is about the realities of what makes for an attractive, civilized, meaningful environment, not about fashion or what's in or what's out – Albert Hadley.
Similarly, here SSK Associates are presenting you with this 750sqft residence interiors that is an art in itself and has been composed in such a manner where not only asthetics are kept in mind but also functionality is at prime.
Starting with the entrance, this piece of art is the main door of this beautiful house at bhayandar where 20-25 days have only been dedicated to craft this meticulous piece finished in 4 different finishes : inspired by the pixels concept, the door is finished in elegance, gracious grey, silver leafing and champagne leafing.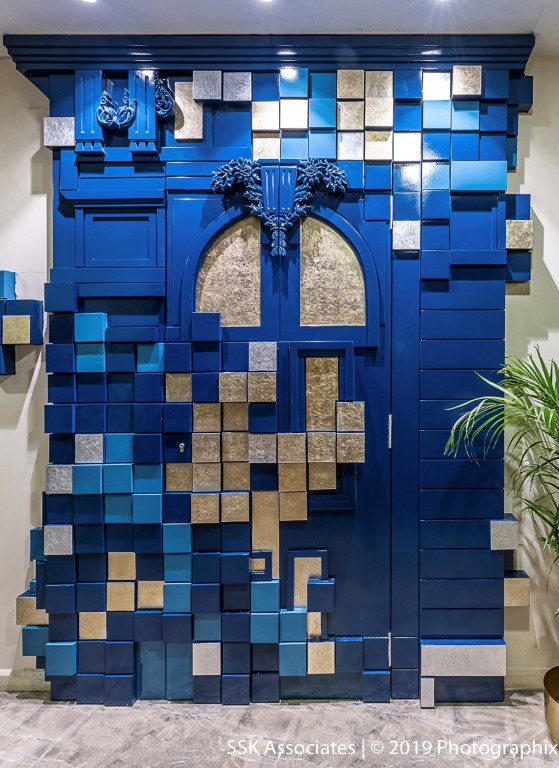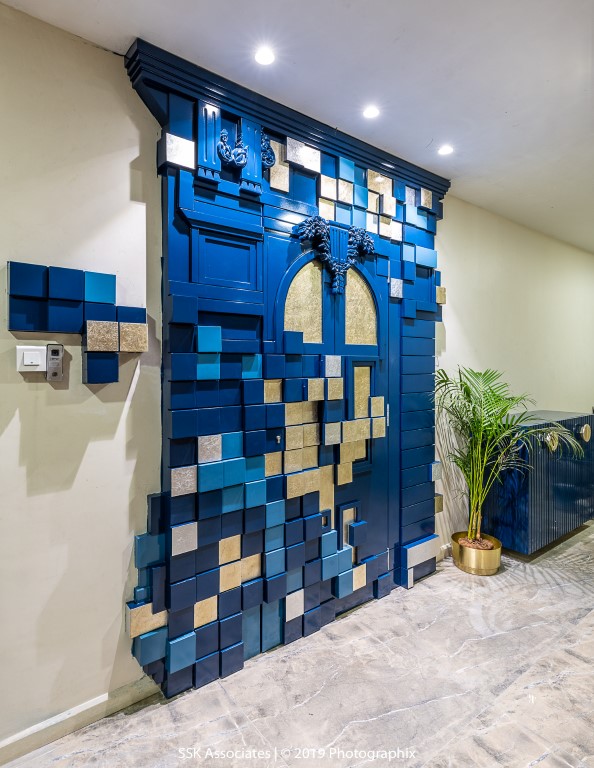 Moving ahead, there is nothing like crafting a well-designed living room that is suitable for enjoying family time and entertaining loved ones. This primary spot sets the tone for the rest of your home decor. It's also one of the best places to showcase your design asthetic by experimenting with colour palettes, layers of textures and patterns.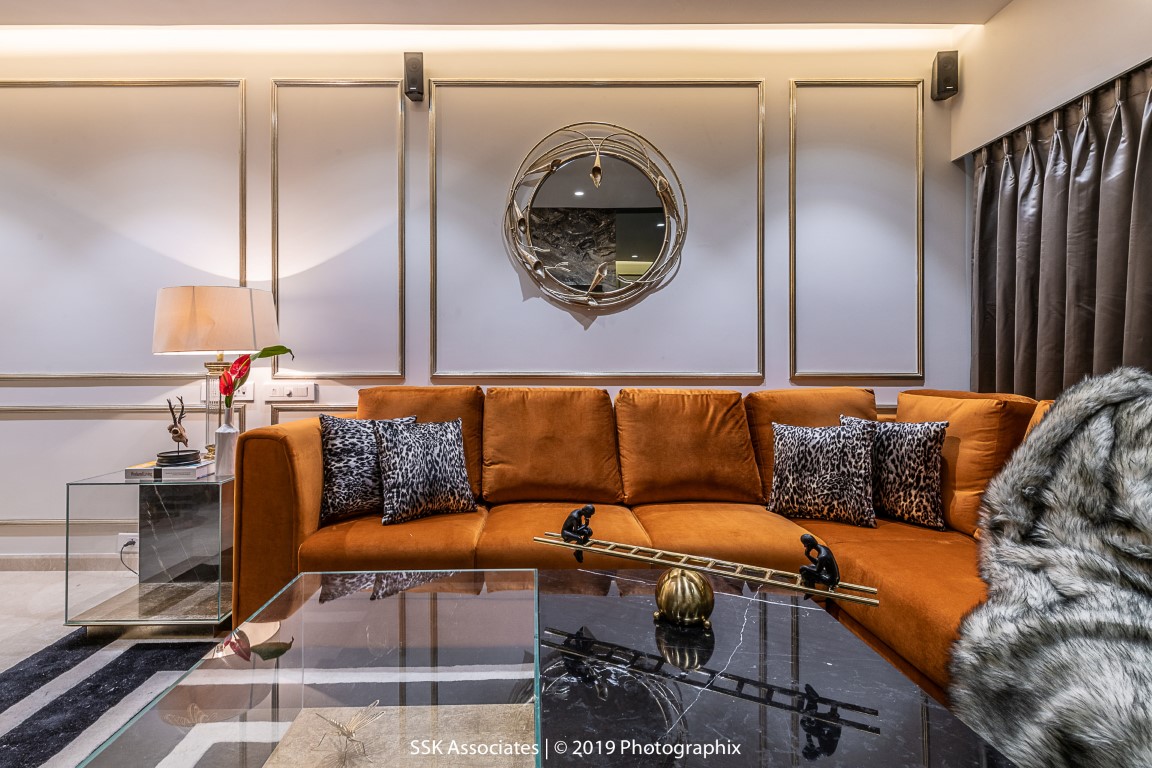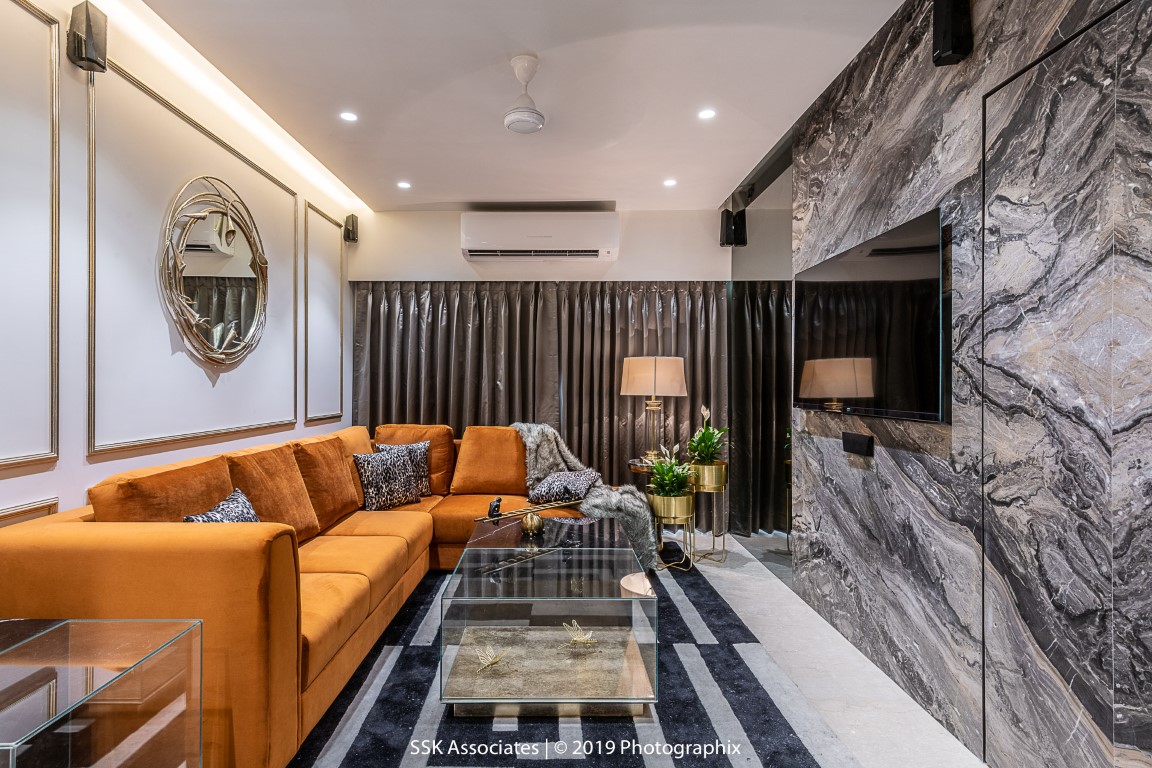 This parents bedroom is a perfect amalgamation of modern design with traditional art. The handpainted artwork on the wardrobe depicts the Portuguese history while this magnificent bed headboard has such exquisite details and is finished with suede velvet fabric and champagne finish on the edges.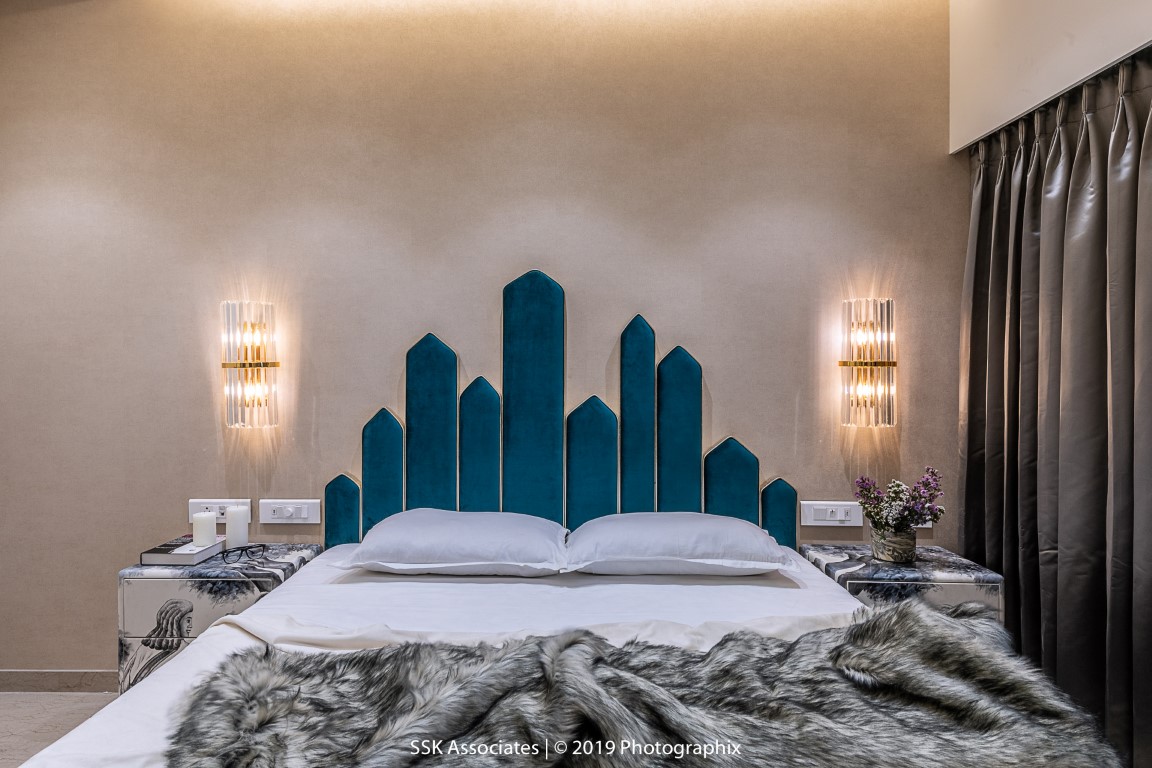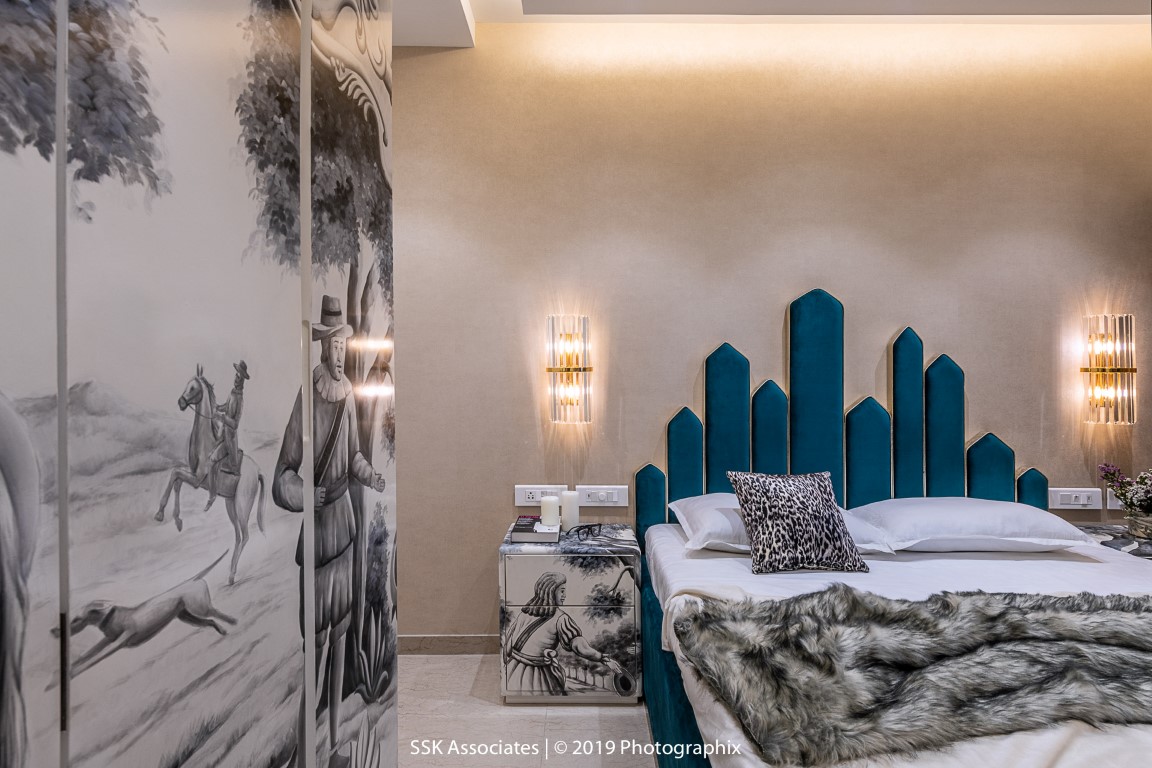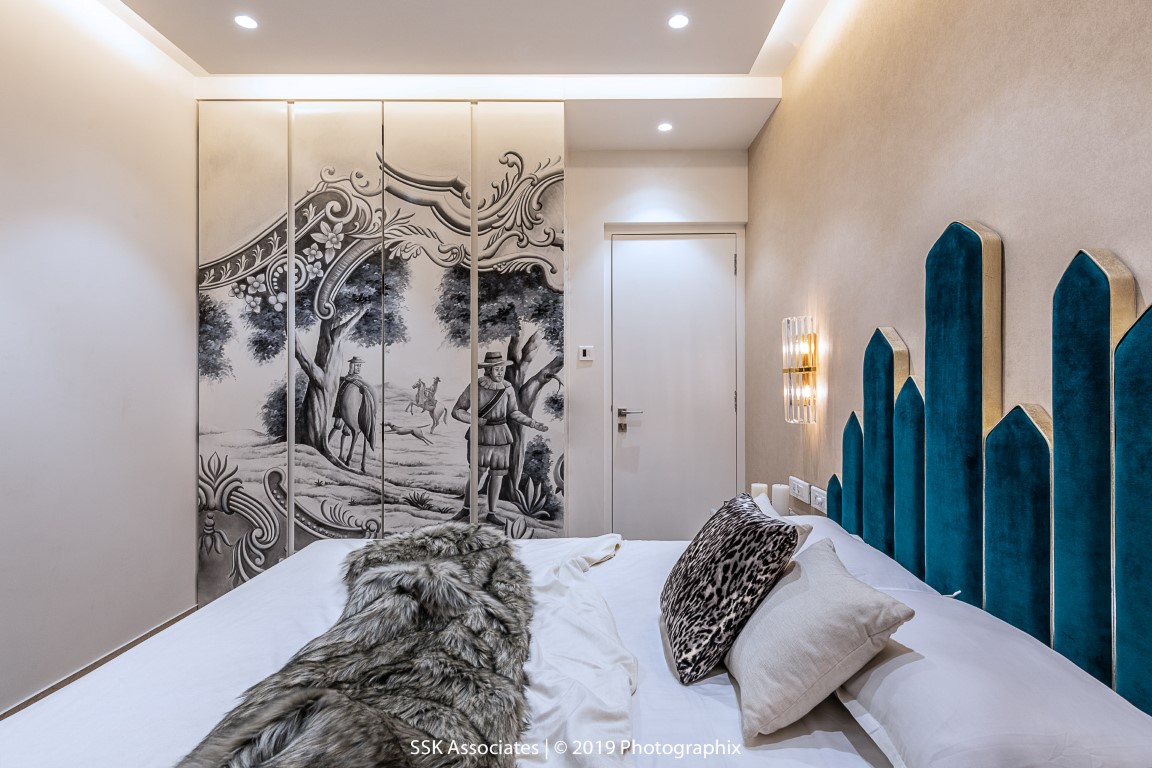 On the other hand master bedroom has a very rustic approach in the overall look and feel of the decor, where the backdrop of the leather bed camaflouges the door and the warmth is added by finishing the wardrobe in veneer.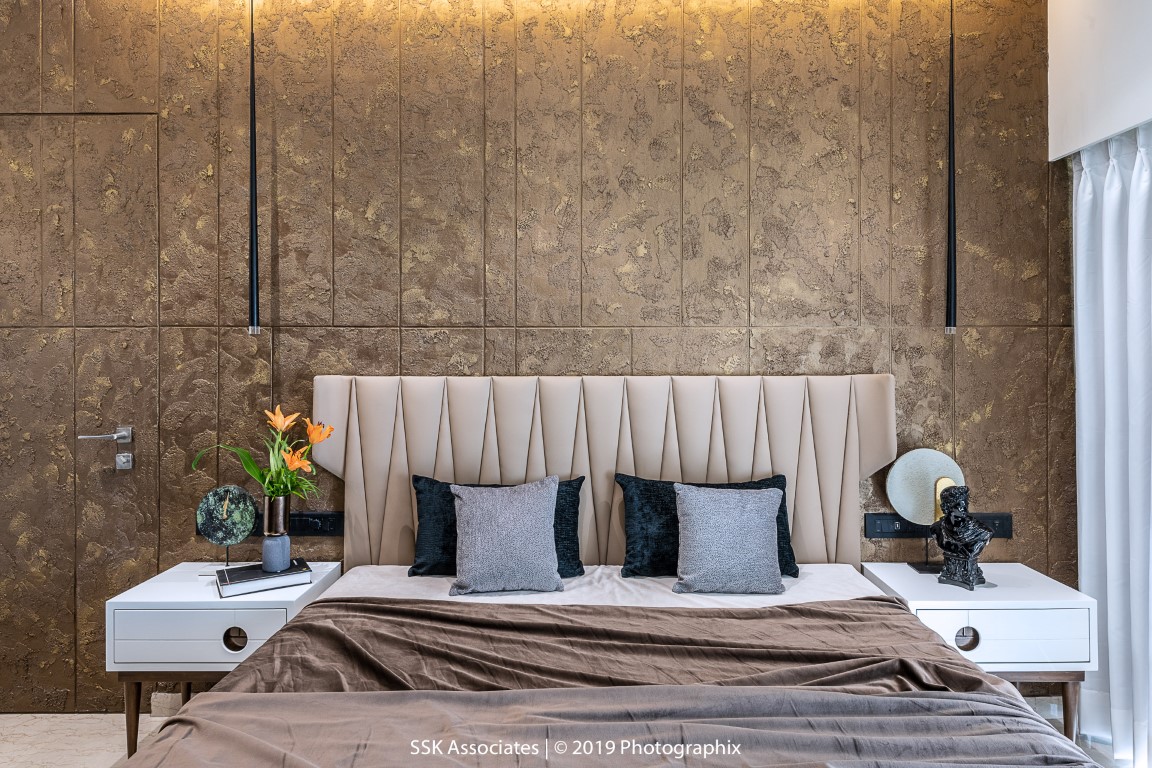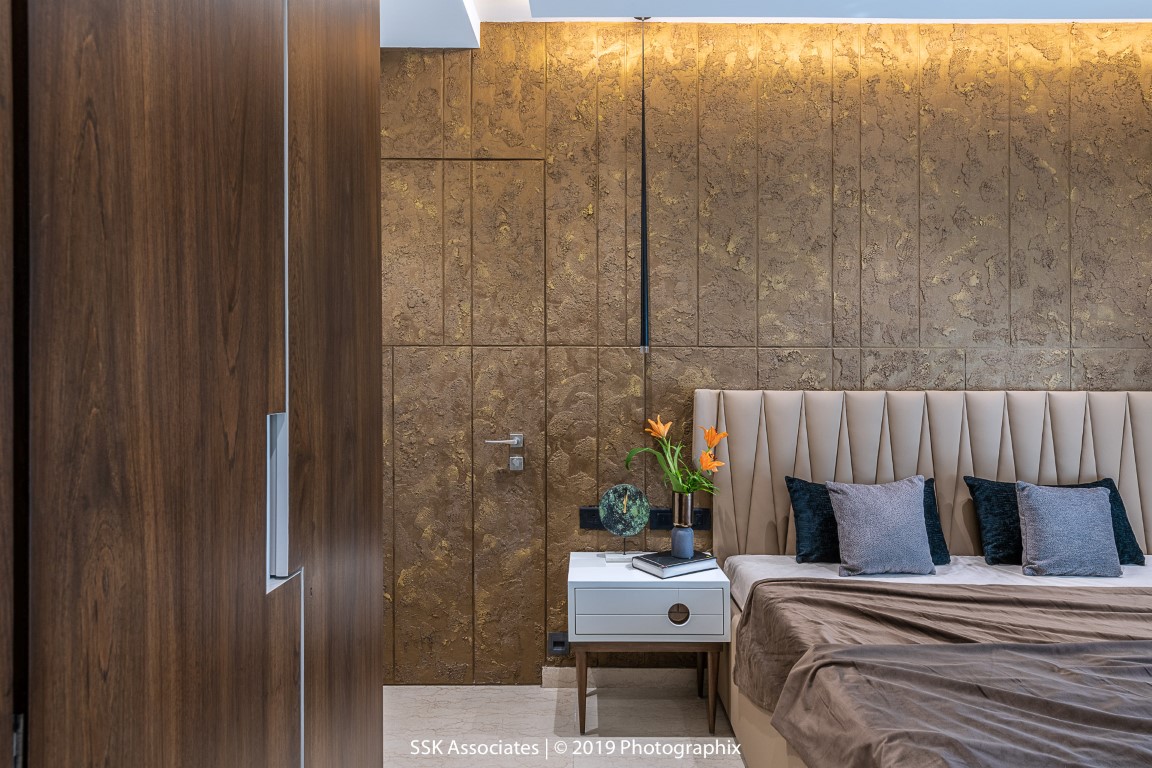 Defined by an eclectic approach, this office space is made lively, where we strive to achieve a common thread in color, form or beauty.
Lastly, the kitchen is a very muted pallete keeping it understated, simple and functional.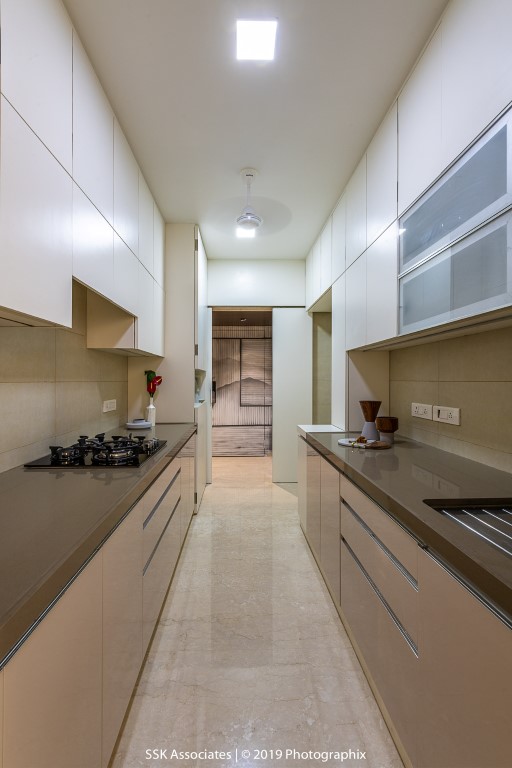 Dinning space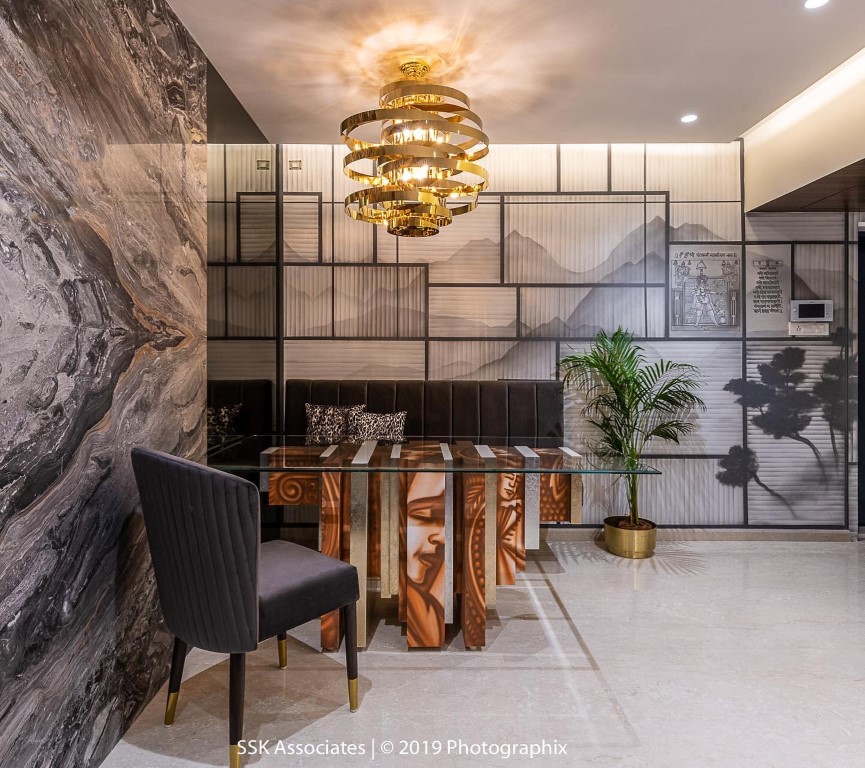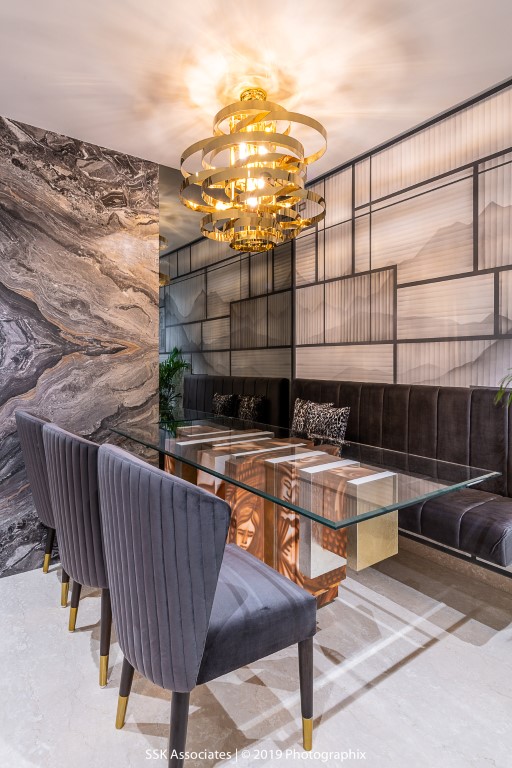 We would also love to thank our clients who have believed in us and given us this liberty to experiment with our ideas and designs.
FACT FILE:
Designer firm: SSK associates (Shilpa Agarwal & Komal Jain)
Project Type:Apartment interiors
Carpet Area: 750 sq.ft.
Location: Bhayandar East, Mumbai
Photography: Photographix
Company Brief
SSK Associates is a young firm where two similar talented individuals Shilpa Agarwal & Komal Jain from reputed firms came together to form a design hub for delivering timeless and quality designs in par with the international standards presenting future forward designs.
The mission at SSK Associates is to plan and create spaces for people to live in, and to make sparing use of resources while maintaining a high level of design quality and environmental compatibility.
We not only expertise in the residential sector but have our base spread over hospitality, commercial and retail sectors along with styling the interiors.