This 4BHK bungalow is approximately 2,450 sq. ft. plot area and 6200 super buildup area located in Raipur, the Heart of Chhattisgarh. Project completes in march 2021 .The theme of the bungalow is kept modern with clean lines, minimal design elements and use of a selective palette of material and colors. White-Grey marble floor runs throughout the house. Beautiful customized wall paintings with touch of golden have been hanged. To give a bigger impact and more room for natural light ceiling has been kept muted. Adding some glamour to the space requires the prominence of mirror which eventually made the space look even more spacious. Beige-Green is combinated for the sofa set which stands out sturdy. Large windows are offering an openness that is infused with the calming vibes.
Modern Residence with Clean Lines, Minimal Design Elements and A Selective Palette of Material and Colors | Sterling Interiors
Visit : Sterling Interiors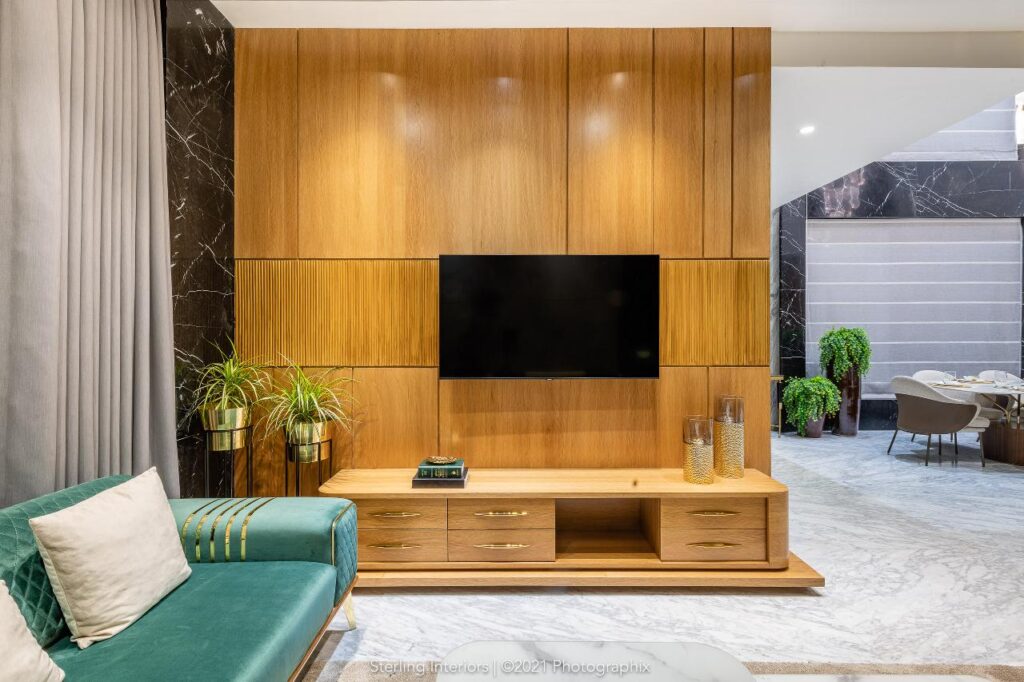 To design their bungalow in Raipur, the clients reached to us. They wanted a home that their children and parents would live happily in. They wished the interiors to be modern. Except for the list of space requirements, the clients gave us a free hand at designing. The spatial organization of the house is derived from the level of privacy required as per the function of the space. The ground floor houses the common areas like formal living room, kitchen, dining space, and guest bedroom.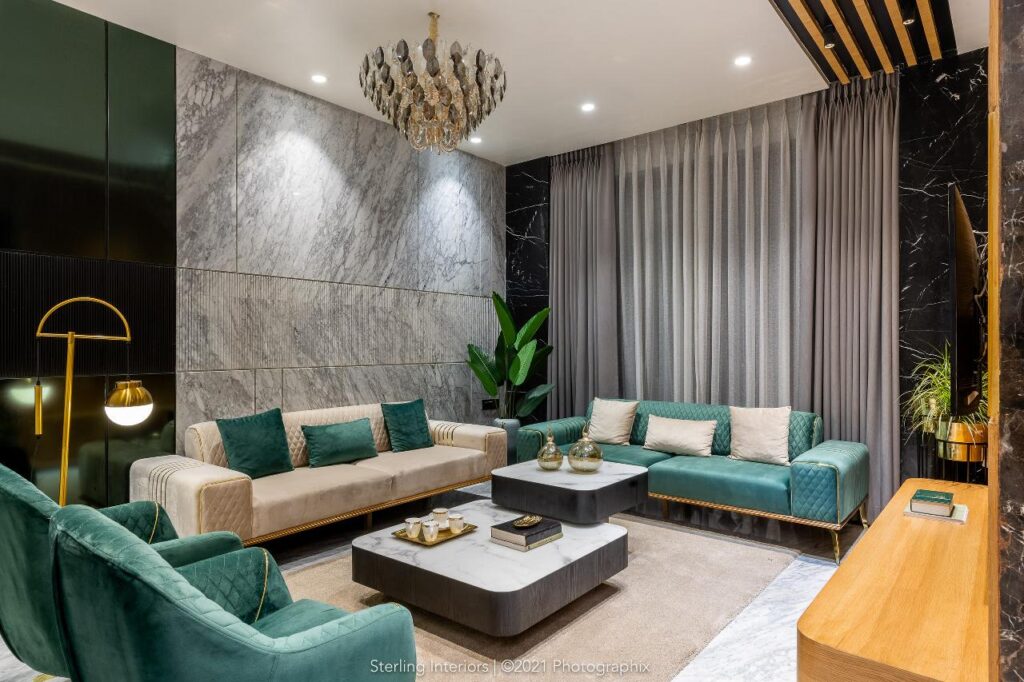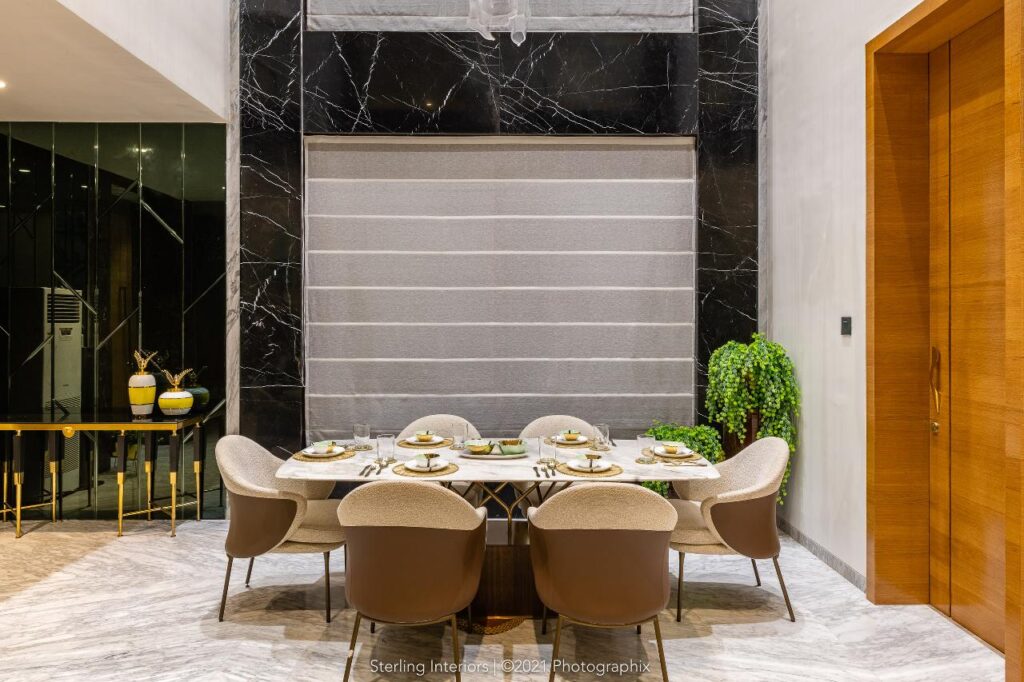 The living area is simple and elementarily detailed with combination of green and ivory colored sofa with matching colored cushions, accentuating the space. The guest room of ground floor the headboard is made by designer mdf board which gives elegant vibe to the bedroom. The mirror in the washroom completes it.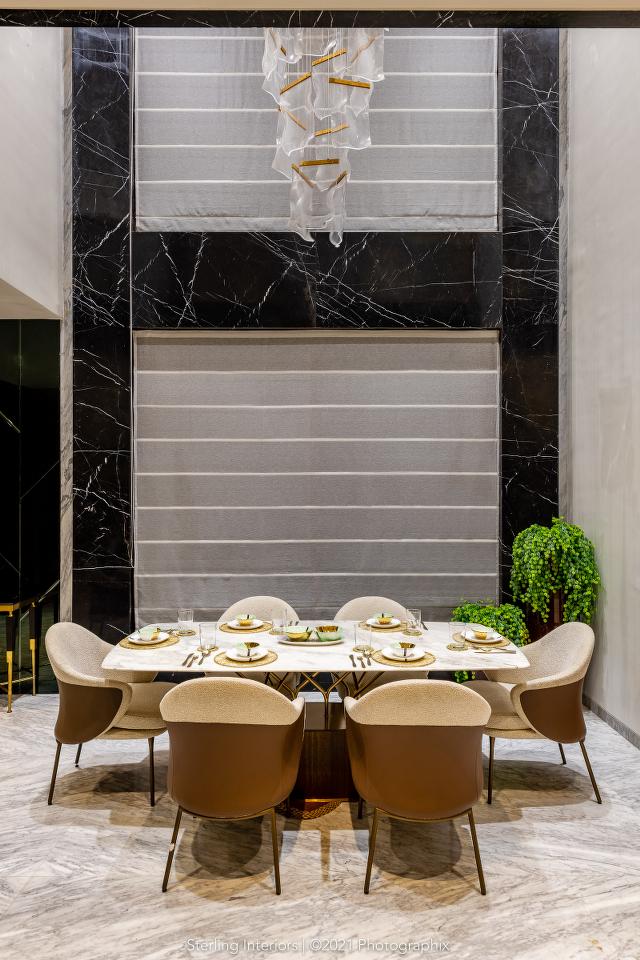 The kitchen has quartz marble clad walls along with platform and the amalgamation of form and function can also be seen in the custom designed cabinetry on the perimeter. Since the clients socialize a lot, they were most excited about designing the entertainment zone. The enclosed room is designed in dark hues with splashes of bold colors injected from recliners.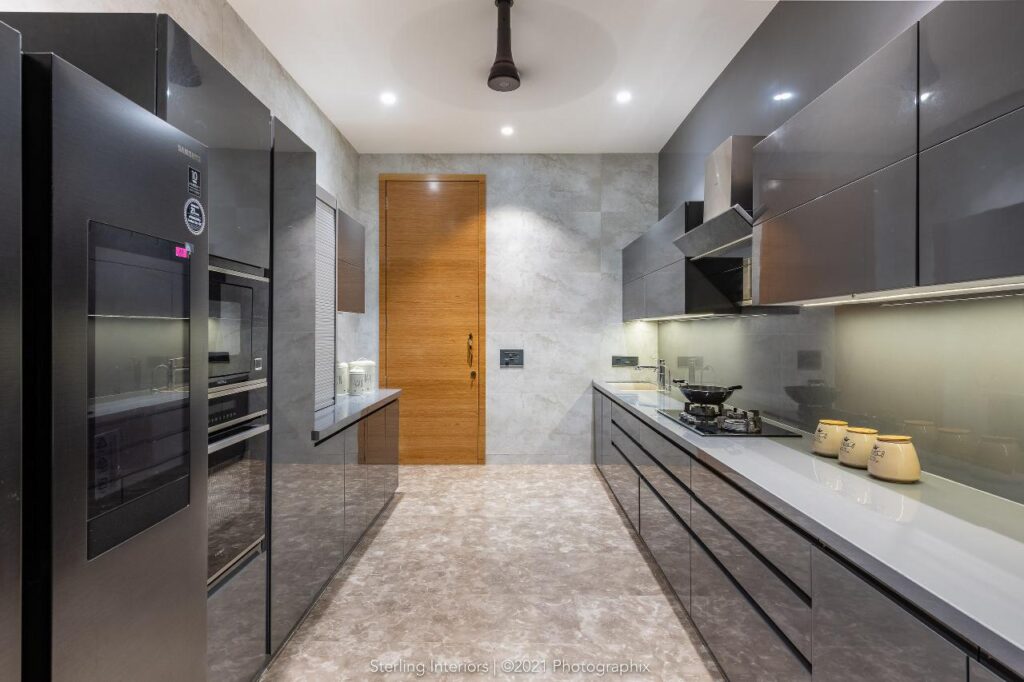 The first floor is more private, accommodating the master bedroom (of the couple), grandparents and kids rooms with their attached washroom. The second floor is dedicated to recreation—it houses the home theatre, office and terrace. We have opted for an ultra-modern color scheme wherein variations of grey and white are used for ceiling, walls and flooring in combination with tone of white oak for furniture. The material palette is restrained. The furniture is functional and minimalistic with an elementary and swank appeal. The right mix of material makes all the difference.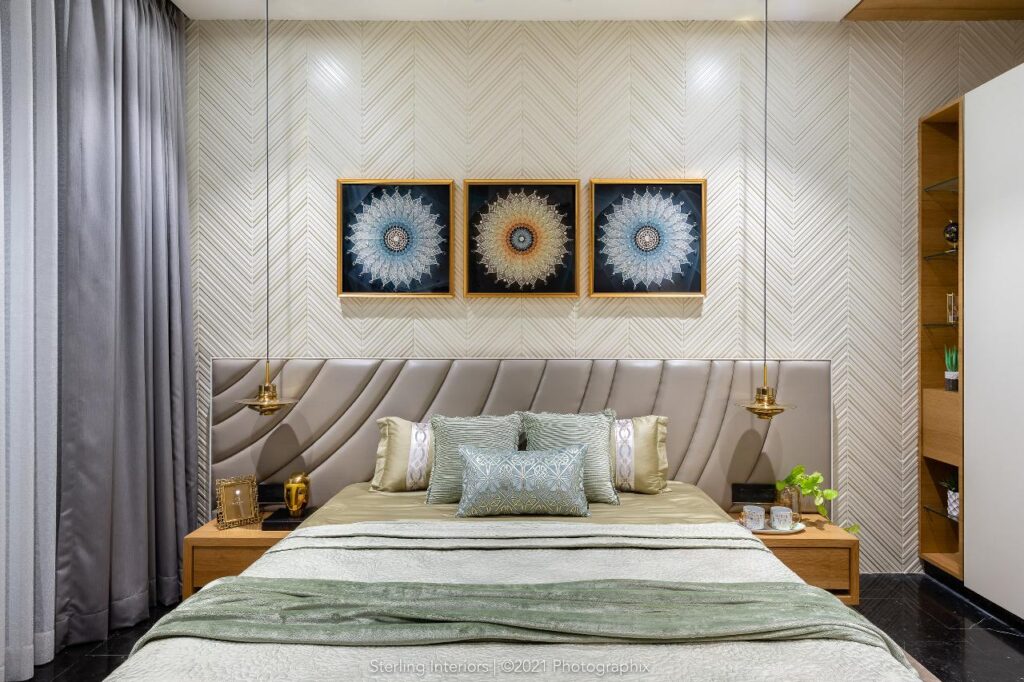 FACT FILE
Designed by : Sterling Interiors
Project Type : Residential
Project Name : Chawla's Residence
Location : Shankar Nagar Raipur (C.G)
Year Built : 2021
Area : 2800 sq.ft
Project Cost Appx : 1.5 cr
Principal Designers : Ajay Mudgal & Pratik Kale
Team Design Credits : Varun Mudgal & Kamal Totlani
Photograph Courtesy : Phxindia
Products and Materials : Lighting : Philips | Sanitaryware : Grohe | Windows : Skyler | Flooring : Italian marble | Kitchen : Modular Kitchen (lock& Pull) | Paint : Asian Paint | Hardware : Hafele
About Firm : Sterling Interiors has been creating innovational interior designs for our discerning clientele for about 8 years now. We are passionate about supporting life experiences through the built environment by creating functional, sustainable and human centered spaces that remain beautiful in their innovation. We specialize in full service interior design including customized installation. Our projects include both new home construction and renovations despite their sizes. Sterling Interiors has experience of working on multiple projects that includes residential, commercial offices, hotels, hospitals, etc. Focusing on clients satisfaction we create presentations including mood boards, furniture plans, diagrams and renderings. Developing construction drawing sets makes it easy for their understanding. Responsive to our clients vision we are committed to design that expresses the internal relationship between architecture and place space and form color and materials, economy and integrity.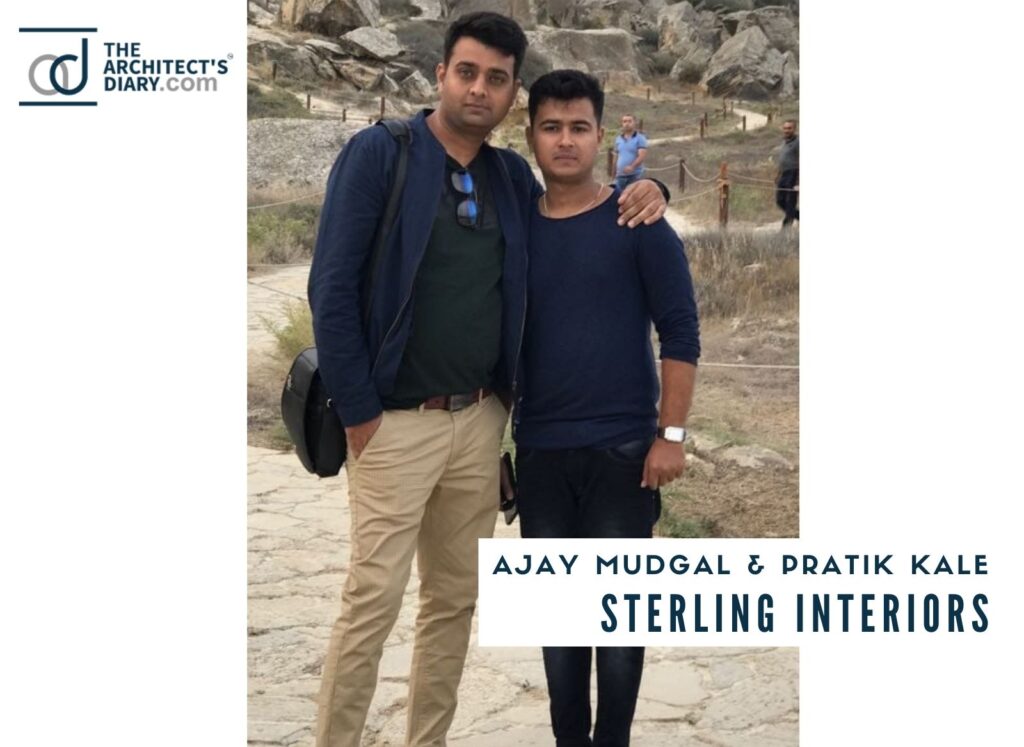 Firm's Instagram Link : Sterling Interiors
Firm's Facebook Link : sterling interiors