&nbsp
A minimalist home, Stacked Dwelling is a visually soothing piece of graphical architecture. Your eyes are harmoniously guided to move along the language of its offsetting context and keeps building up on curiosity. Impacting with a powerful visual hierarchy, the color block façade makes a fearlessly bold statement with contrasting subtle interiors. A rather modern and muted inspiration of Antoni Gaudi's eccentricity. ~Yamini Vaswani
Minimalist Home with Graphically Sound Aesthetics | DIG Architects
Visit: DIG Architects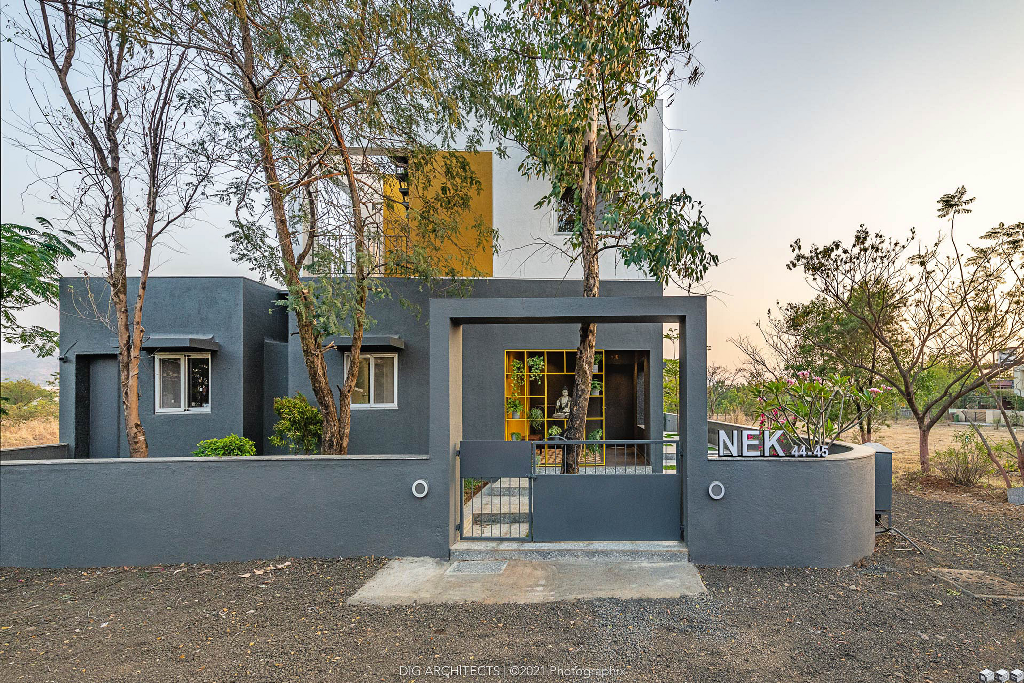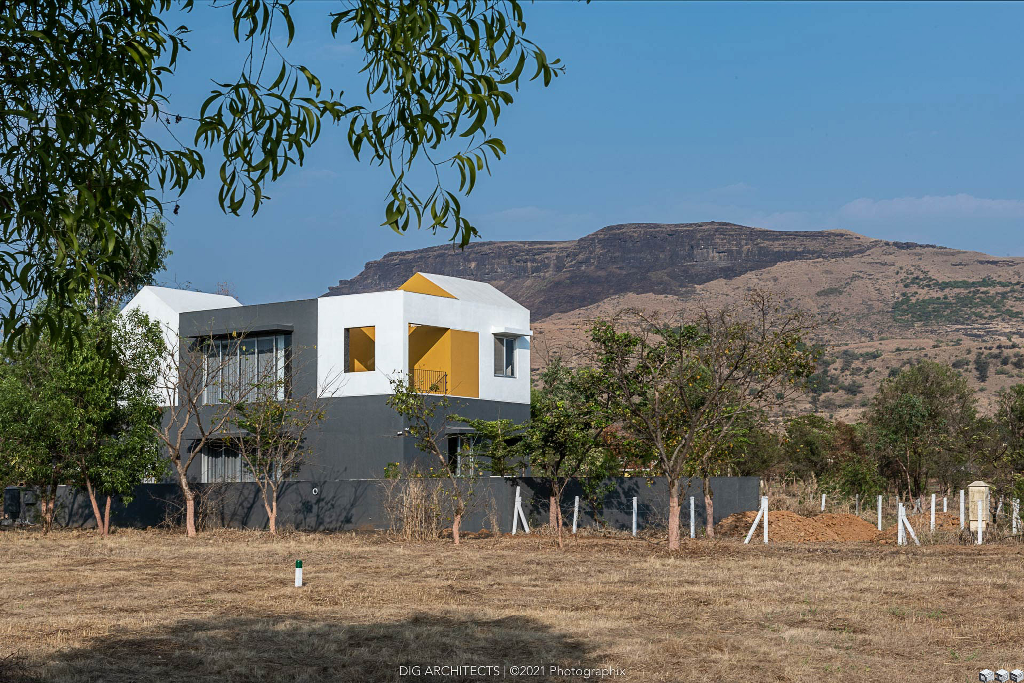 The narrative of Stacked Dwelling, a minimalist home unfolds against the majestic backdrop of the Sahyadris. The brief was to design a 3-bed weekend home standing on a compact and linear 360-sqm plot.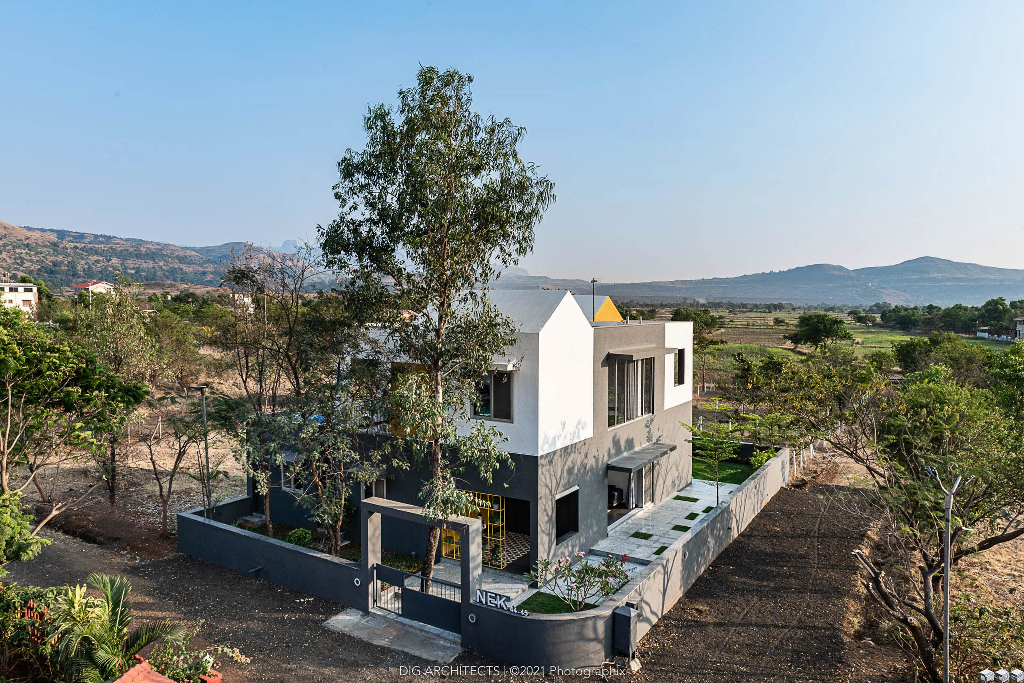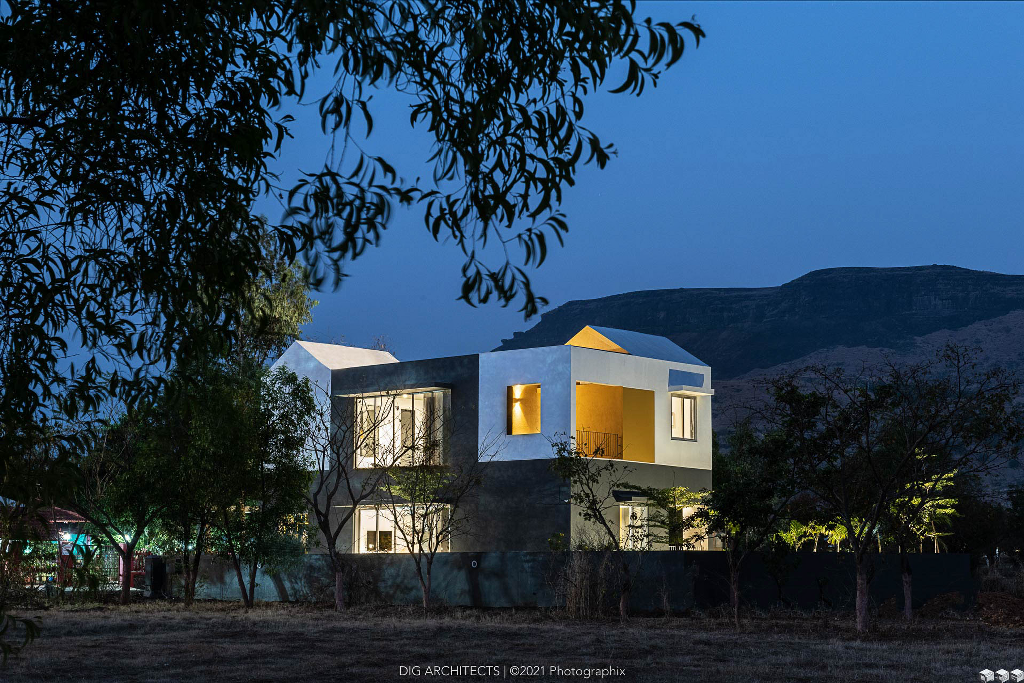 The challenge was to create a dwelling which had to be compact but also offer spaces for a variety of experiences — from personal solitude to social congregation.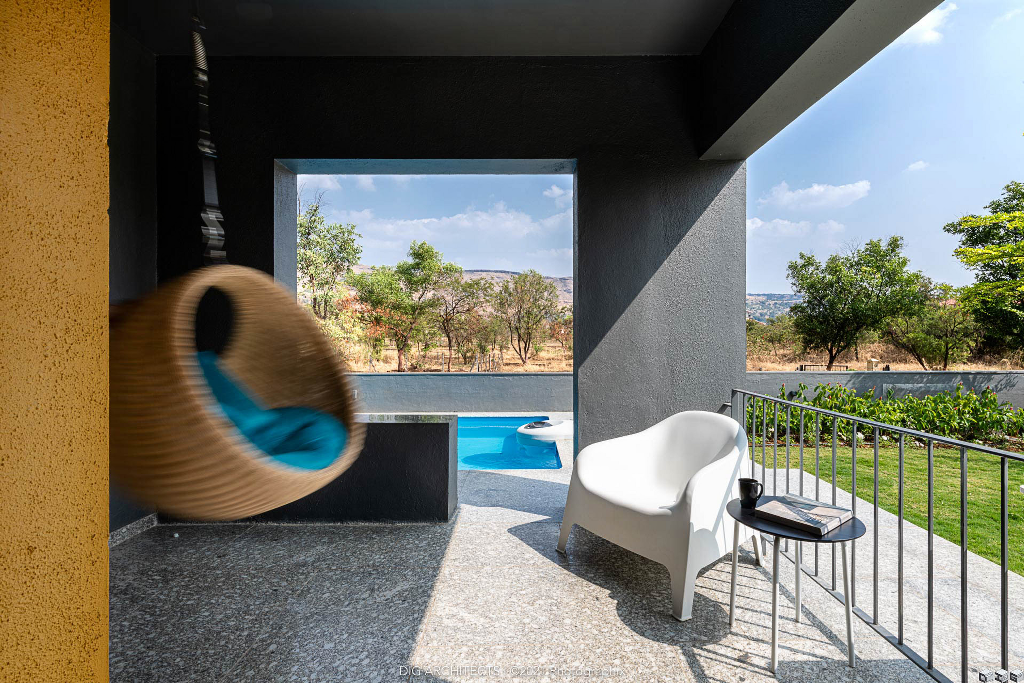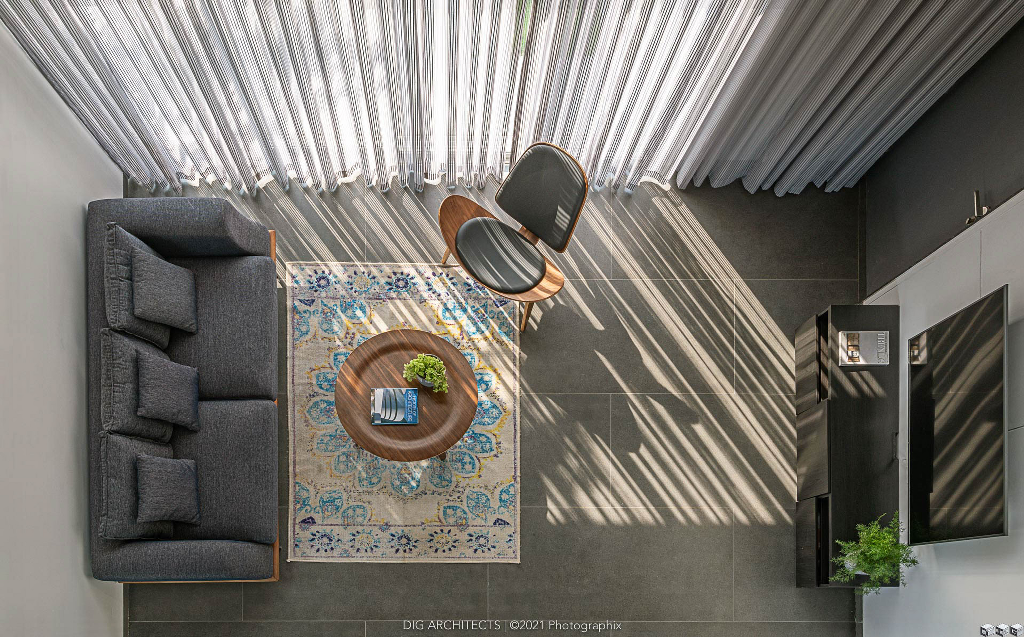 Stacked Dwelling isn't an outcome of grand design strategies or lavish materiality. On the contrary, as the name suggests, the design is derived from 'stacking of spaces and volumes'. This not only drives the organizational idea, but also responds to the challenges of context and program to create a perfect gateway to repose.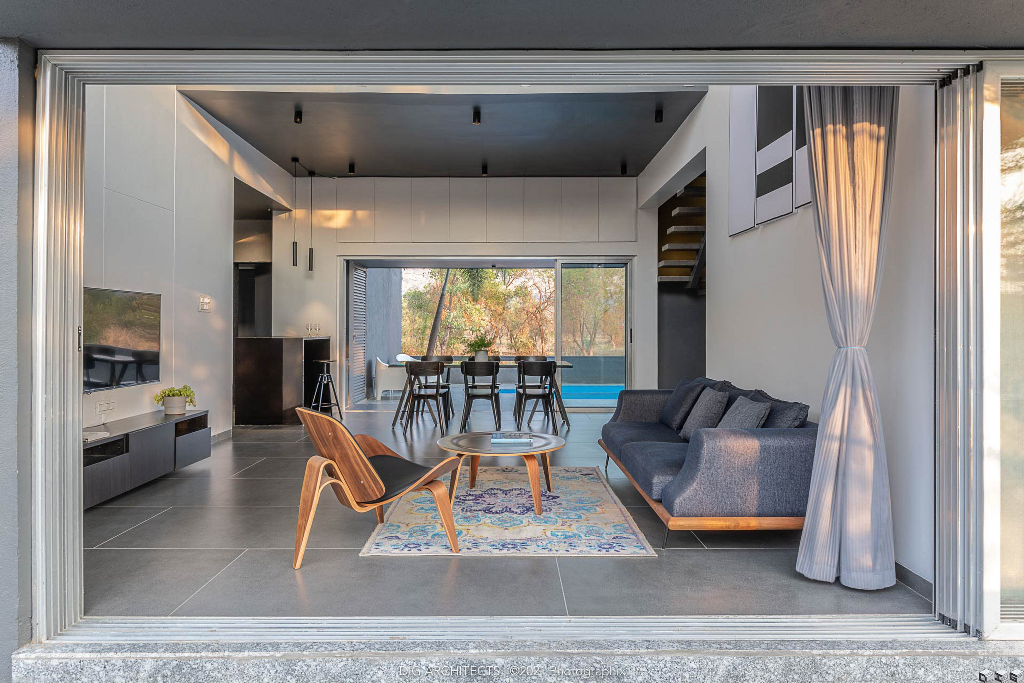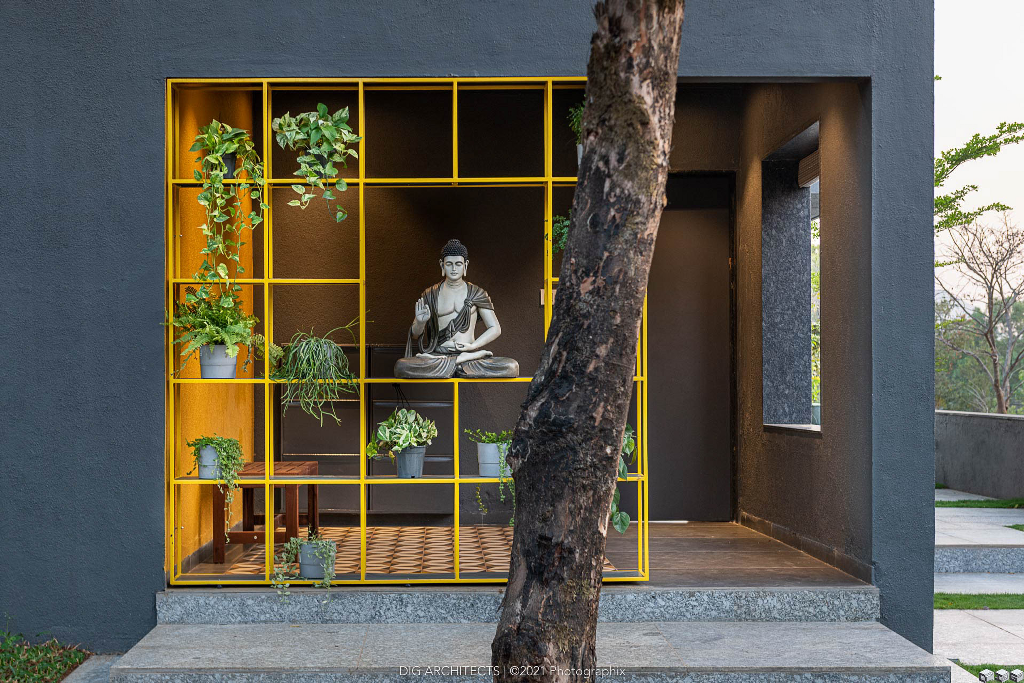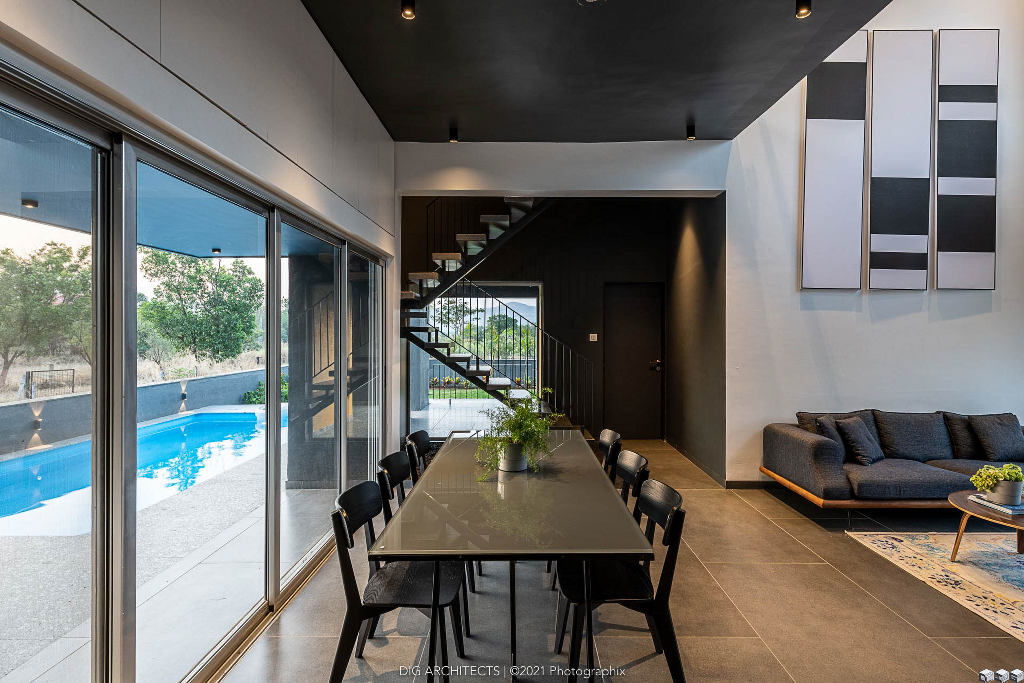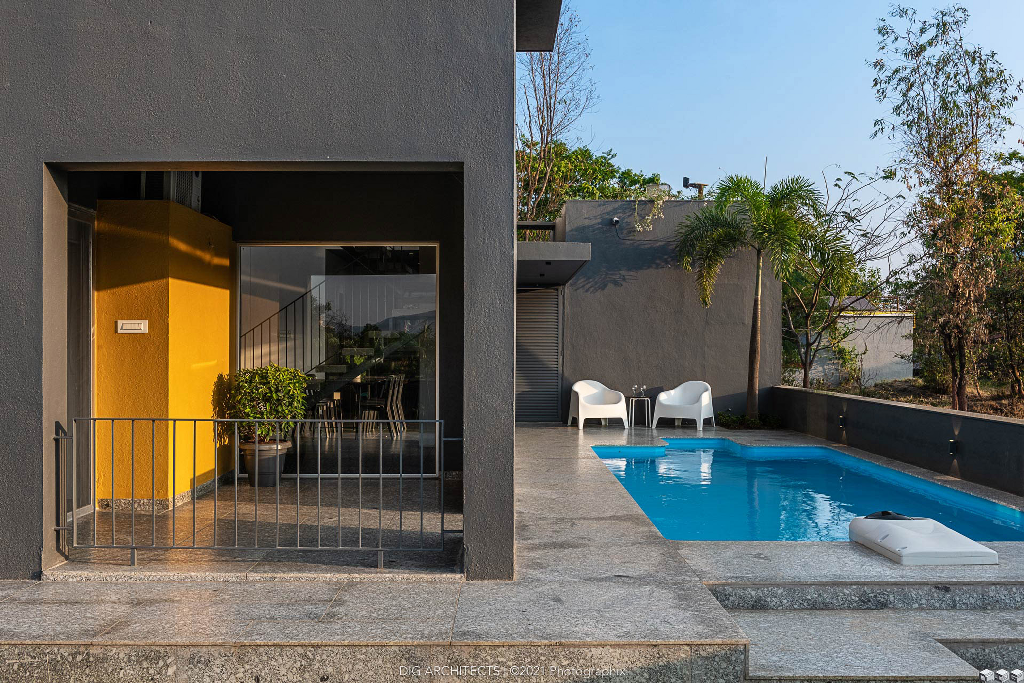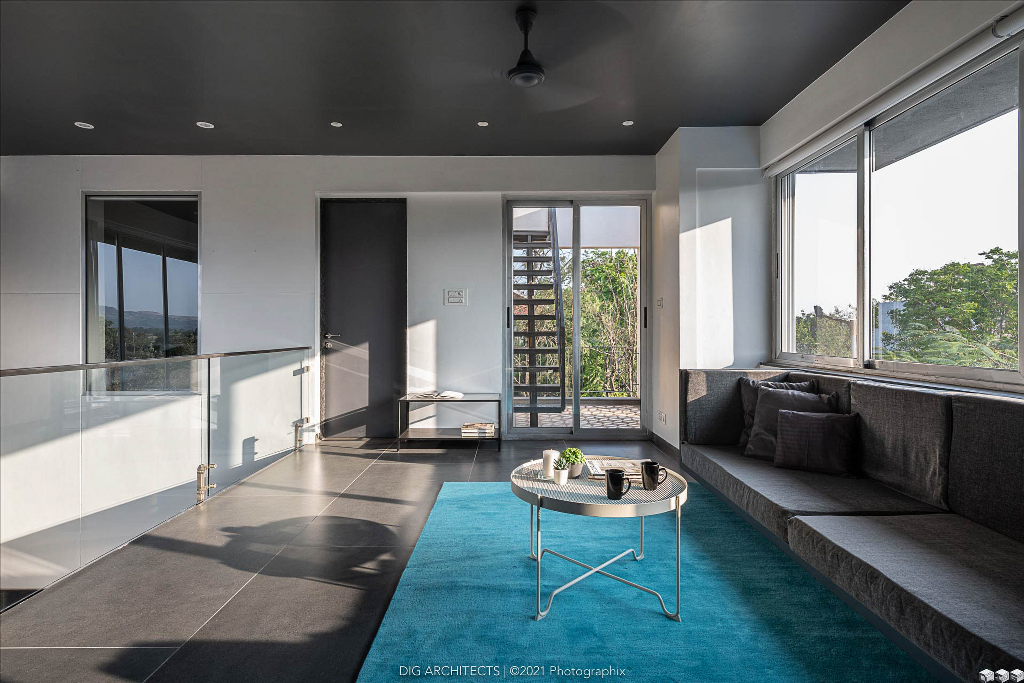 The spatial strategy orchestrates a series of open, semi open and enclosed spaces that keep the experience from slipping into ennui. This is amplified by single and double-height volumes that create pockets for tête-à-têtes and congregation, solitude and socializing. Through all this, the connection to the outside remains steadfast, making the surrounding context and even the backdrop of the Sahyadris a part of internal experience.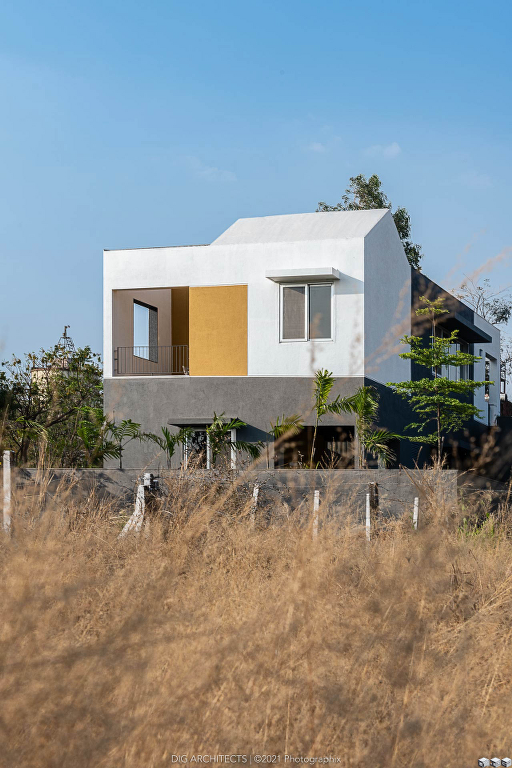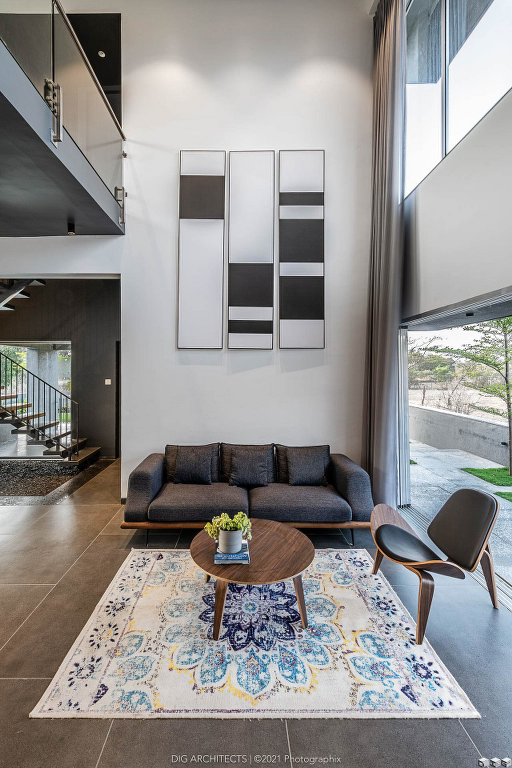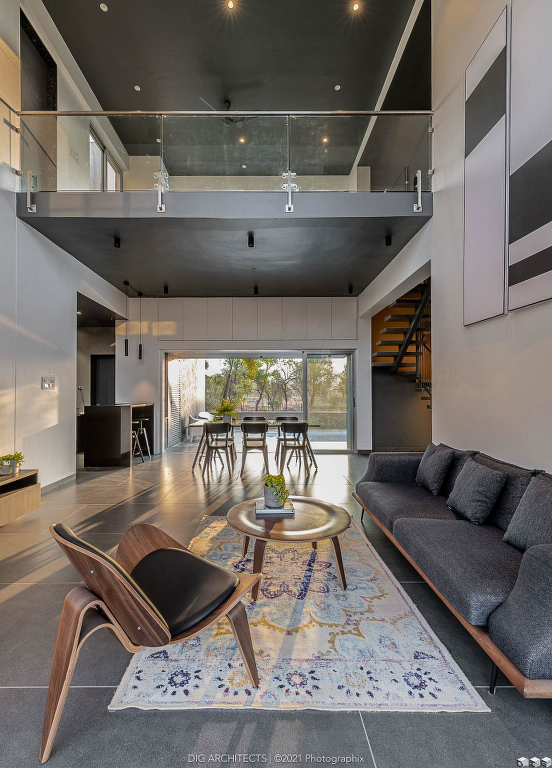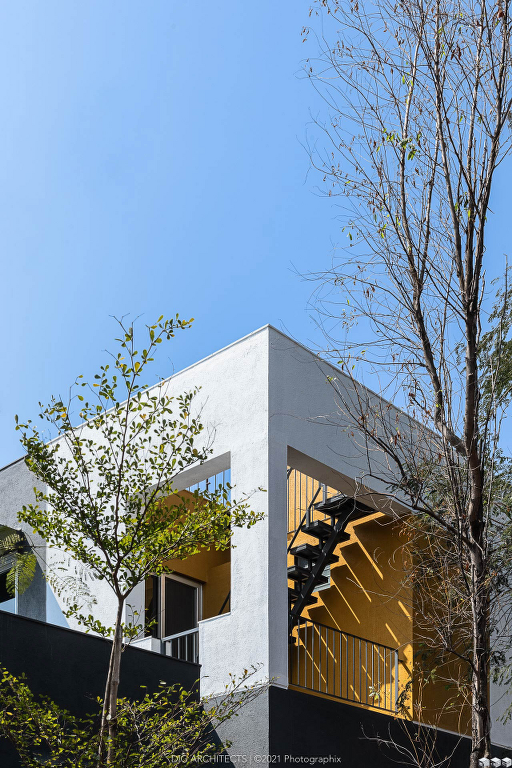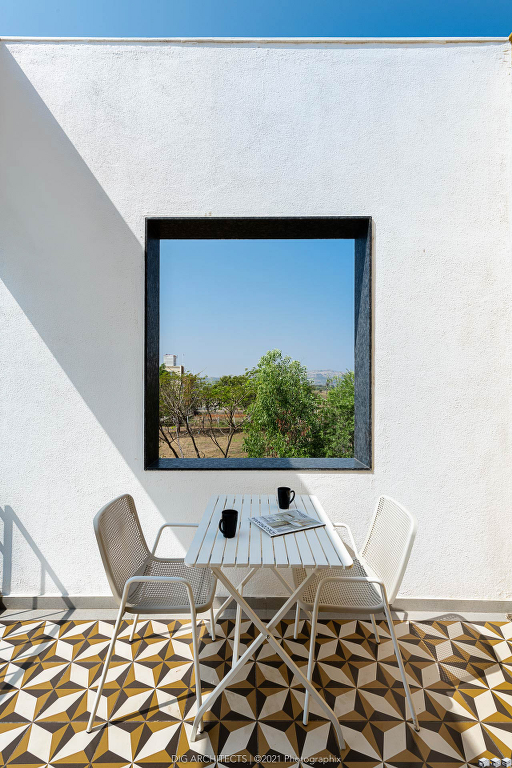 The formal strategy orchestrates the 'stacking' of two small houses with pocket terraces on a platform. The stacked concept is intensified by alternating the orientation of the house/pocket terrace and chromatic shifts on the elevation. While the dark grey grounds the form and the whiteness adds buoyancy, the yellow infuses vibrancy in the overall architectural expression.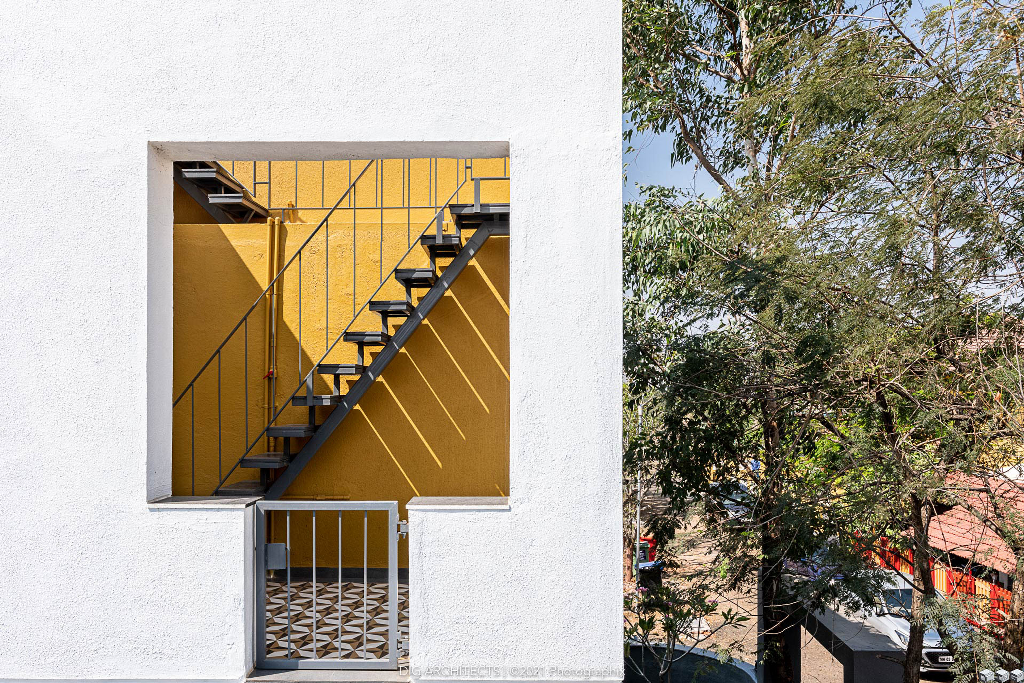 Fact File
Designed By: DIG Architects
Typology: Residence Architecture and Design
Project Name: Stacked Dwelling
Location: Igatpuri, Maharashtra
Year Built: 2021
Duration: 2 Years
Plot Area: 3770 sq.ft.
Built-up: 2500 sq.ft.
Principal Architects: Amit Khanolkar & Advait Potnis
Design Team: Subodh Pacharne, Pratha Bhagat, Fahim Khambati
Contractors for the Project
Civil: Yogin Kulkarni
Contractor: Rakesh Bacchao
Products and Materials: Finishes: Asian Paints | Construction: Rakesh Bacchao | Lighting: Abby Lighting | Sanitary ware: Jaquar | Windows: Geeta Aluminum | Furniture: IKEA | Kitchen: Greenlam Laminate | Hardware: Hafele
Firm's Website Link: DIG Architects
Firm's Facebook Link: DIG Architects
Firm's Instagram Link: DIG Architects