&nbsp
The homeowners aspired to own a safe haven that they could call their home. Keeping this in mind, Ankita Nand, the principal architect of AndSpaces, proceeded to create a residence that brims with understated opulence and grandeur, elements of contemporary interior design. They had previously resided in their ancestral house and hence intended a home that was both historic and contemporary. Consequentially, this residence is a fusion of regal, chic, and traditional architecture. It's a home that would narrate its owner's story.
Contemporary Interior Design with a portion of Classic Finishes | Andspaces
Visit: Andspaces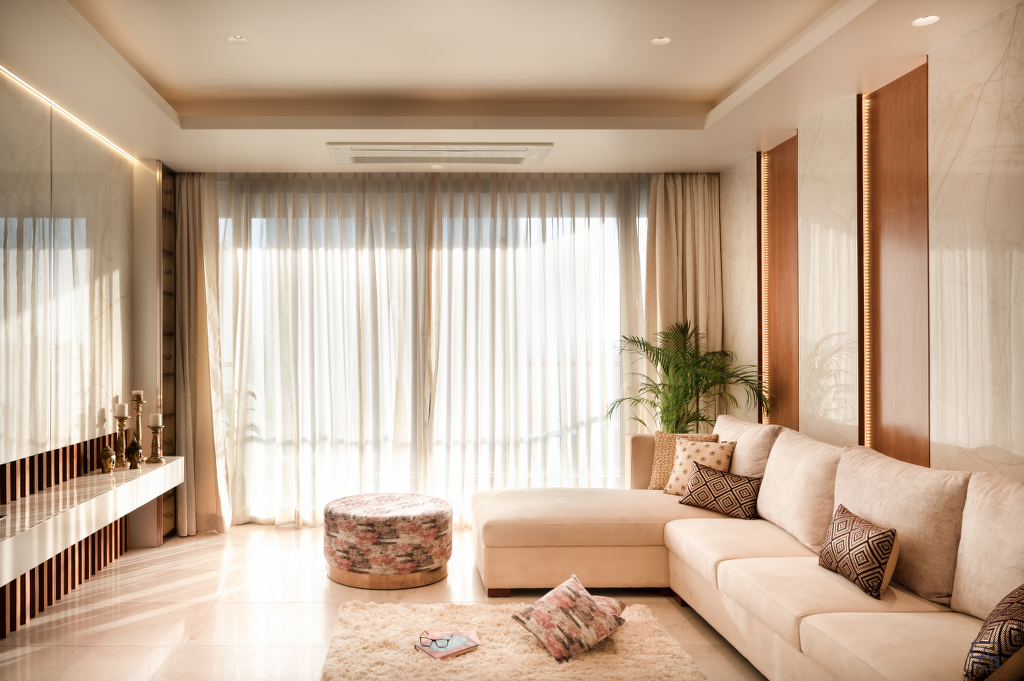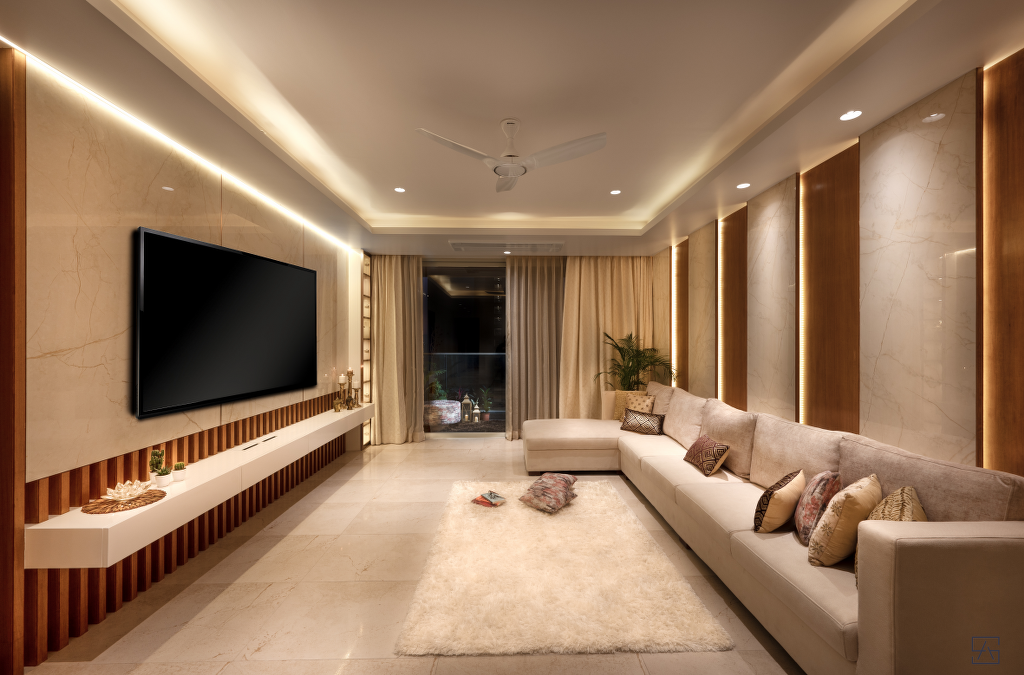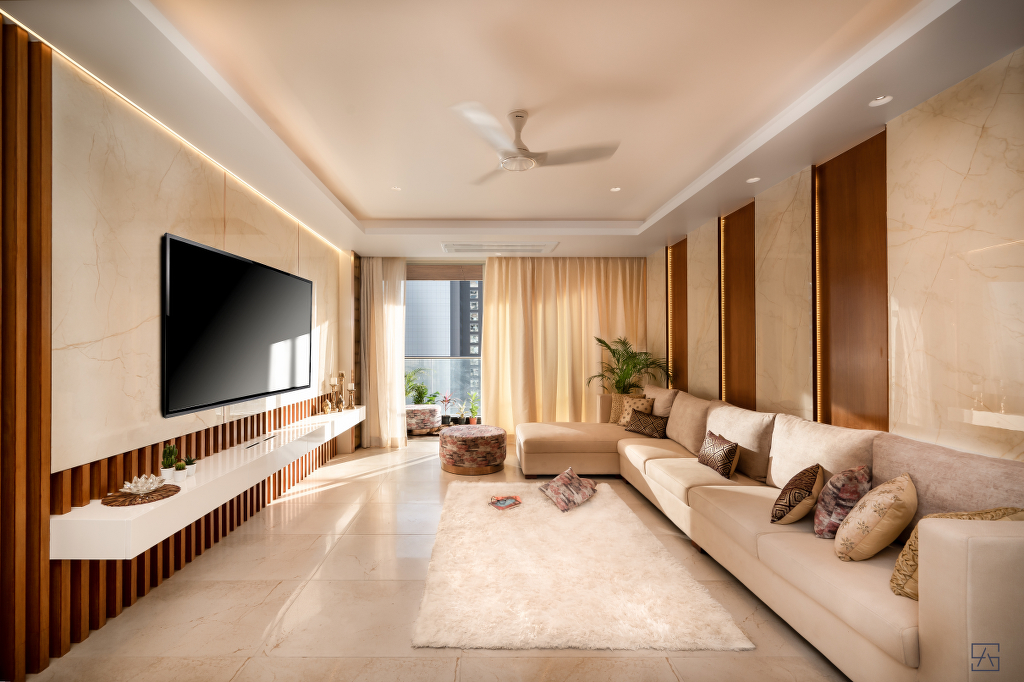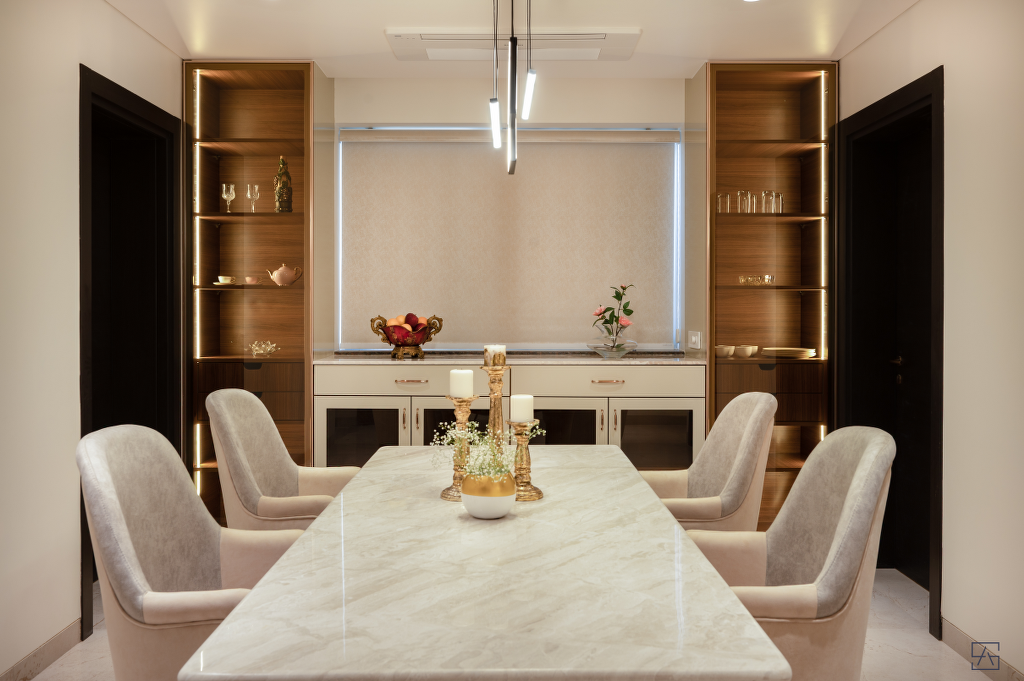 Every room reflects the aesthete's tastes and channelizes their narrative. Despite its bijou size, we designed a home with top-notch style, grace, and utility. The furniture was a bespoke creation to reflect the style and personality of the owners. Against a monochromatic theme, this apartment features basic, sleek, and stylish décor components. Color tones, like a breath of fresh air, match the classic finishes throughout the home, while thoughtful window placement shines upon the living room with natural light and airflow. The color design is a peculiar mix of myriad color tones and natural wood as the primary material, giving the space an organic experience. White is a significant choice since it celebrates the magnificence that symbolizes the homeowner's freedom of thought.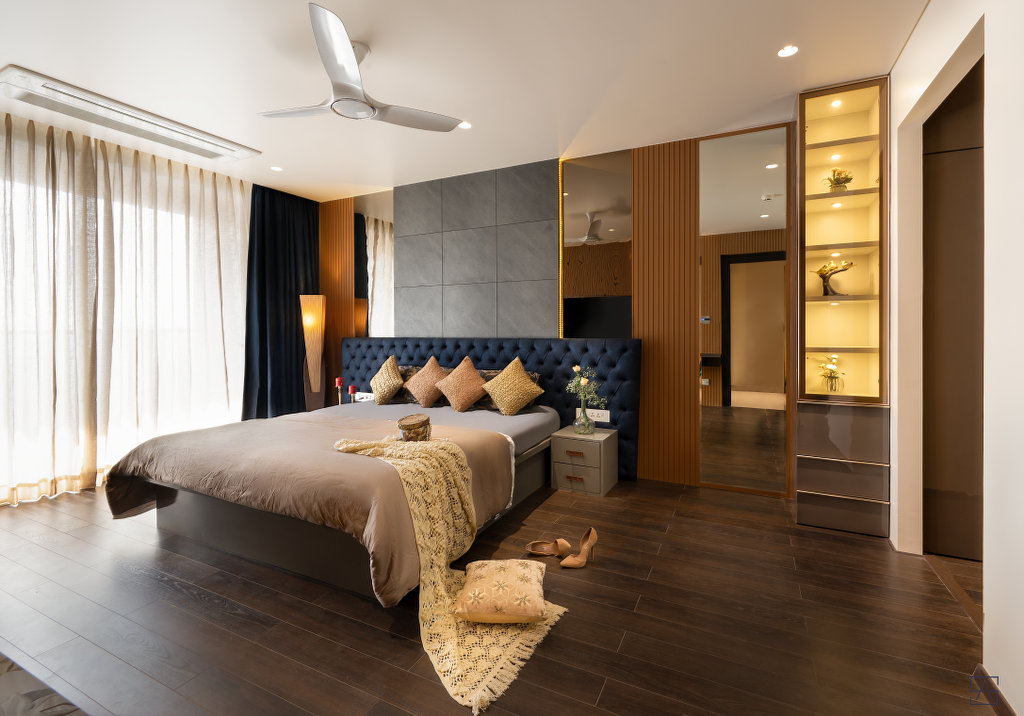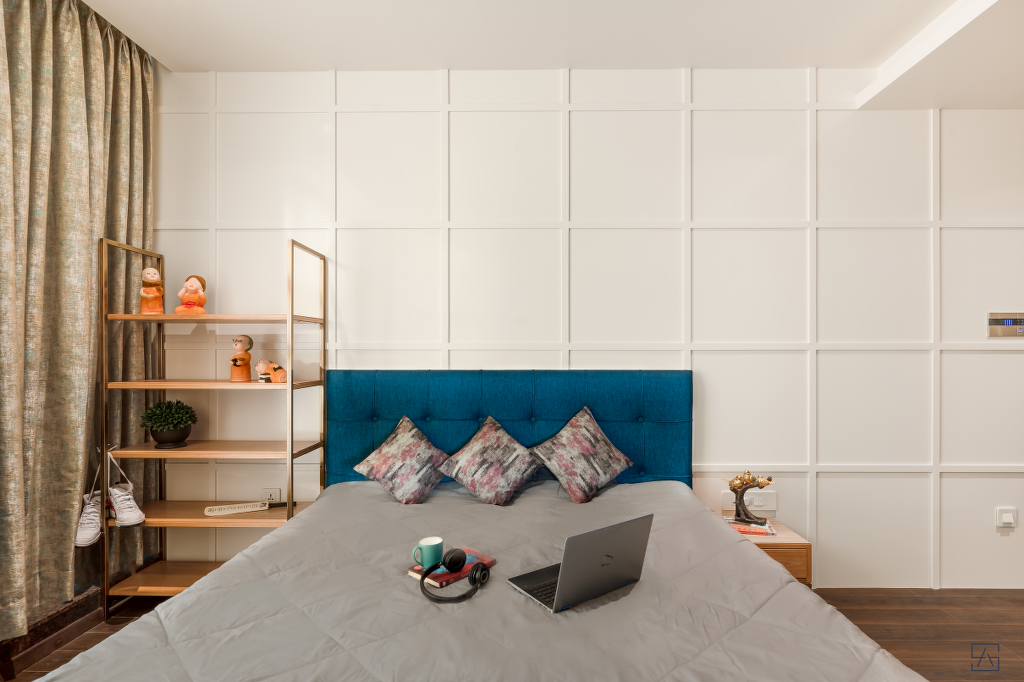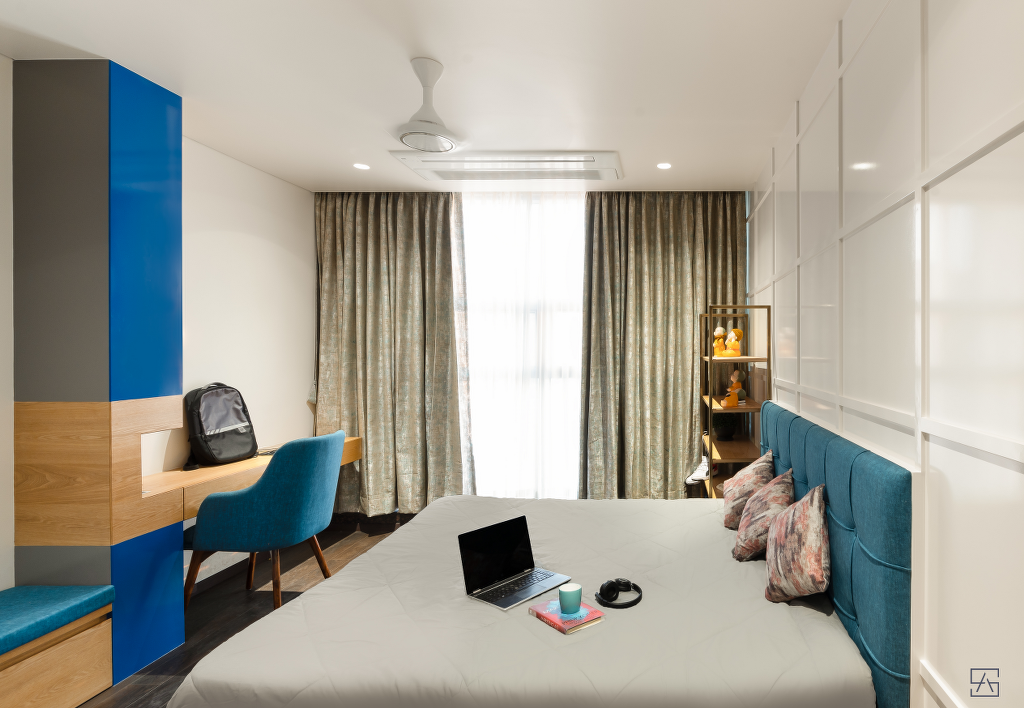 The apartment opens to a wood-paneled living area with beige and ivory tones. The mellow styles and jute suede upholstery emphasize the home's royal, comfortable aesthetic. This area has a spotless, sophisticated, and timeless appearance. Adding a marble finish to the walls sharpens the whole room and adds a majestic touch.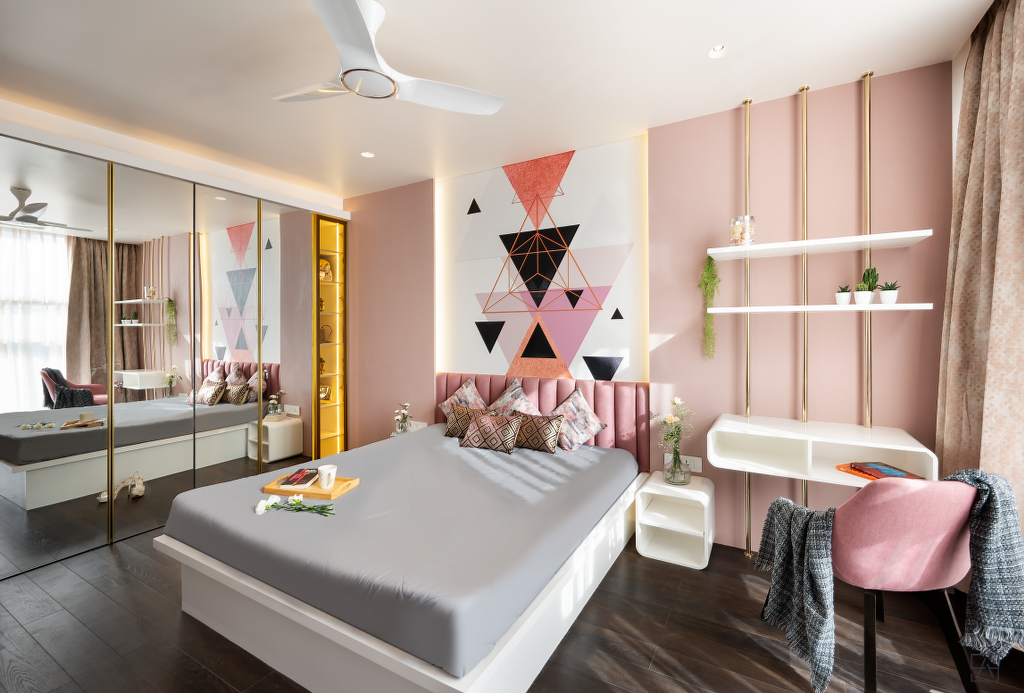 The two bedrooms have a model color palette with a pleasing appearance with polished oak floors and flushed inside lighting. The rooms' drapes and the charms of in-house furnishings are a sight for sore eyes. The entire house is well edited, with every piece of furniture having a distinct purpose and meaning.
Fact File
Designed By: Andspaces
Typology: Residence Interior Design
Project Name: A Palatial Haven
Location: Pune, Maharashtra
Year Built: 2021
Duration: 4 Months
Size: 2000 sq.ft.
Project Cost Appx: 40 Lac
Principal Architect: Ankita Nand Deshmukh
Design Team: Tanvi Rajput, Prachi Rughani, Sunil Kirodiwal
Content Credits: Harshpreet Kaur
Photography Credits: Yamini Krishna Photography
Consultants for the Project
Project Manager: Sunil Kirodiwal
Interior Styling: Sanjita Thakker
Products and Materials: Furniture: Viraaj by Andspaces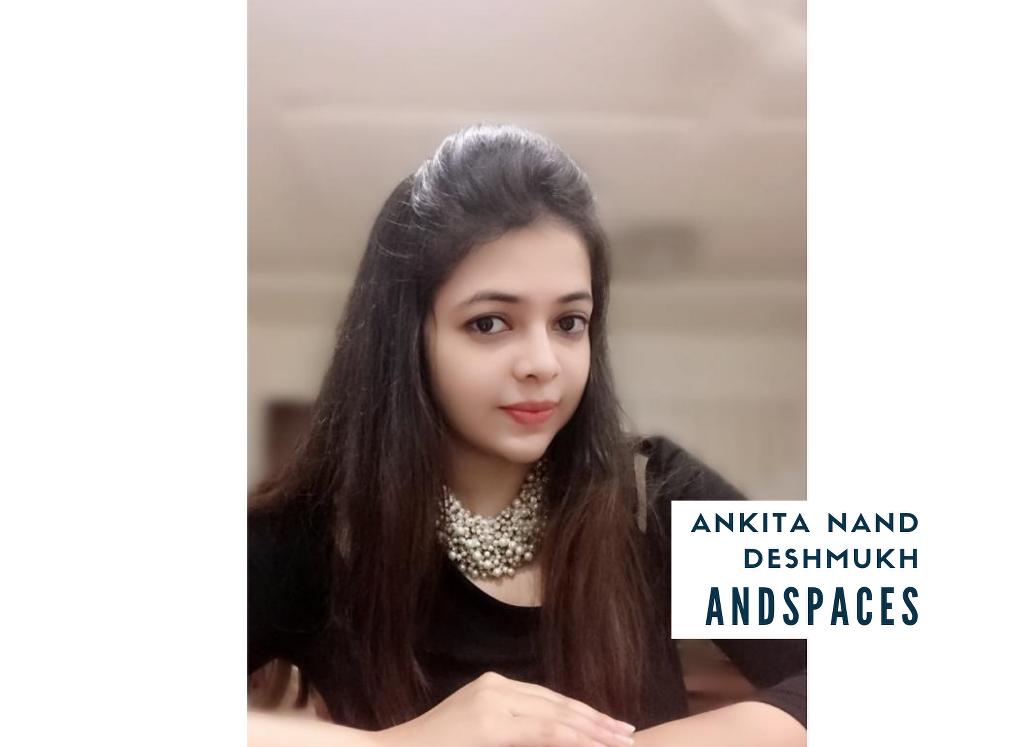 Firm's Website Link: Andspaces
Firm's Facebook Link: Andspaces
Firm's Instagram Link: Andspaces
For Similar Projects >> The Cinnamon Home : House of Contemporary Art
Disclaimer: No TAD editor is involved in the curation of this content.