&nbsp
For this mid-century modern apartment design, calmness and simplicity is paramount. Resisting the urge to clutter a space, grounding design in nature, and keeping to an effortlessly minimalist style helps to exude a calming sense of tranquility. When every item has its place, spaces are easier to keep neat. Even if not on show, grouping similar things into compartments inside drawers and cupboards makes it easier to keep loose items tidy and means you'll always know where to find them. A de-clutter feels good and it's always worth revisiting method for a place to begin.
Mid-Century Modern Home with a side of Shabby Chic | Studio 7 Designs
Visit: Studio 7 Designs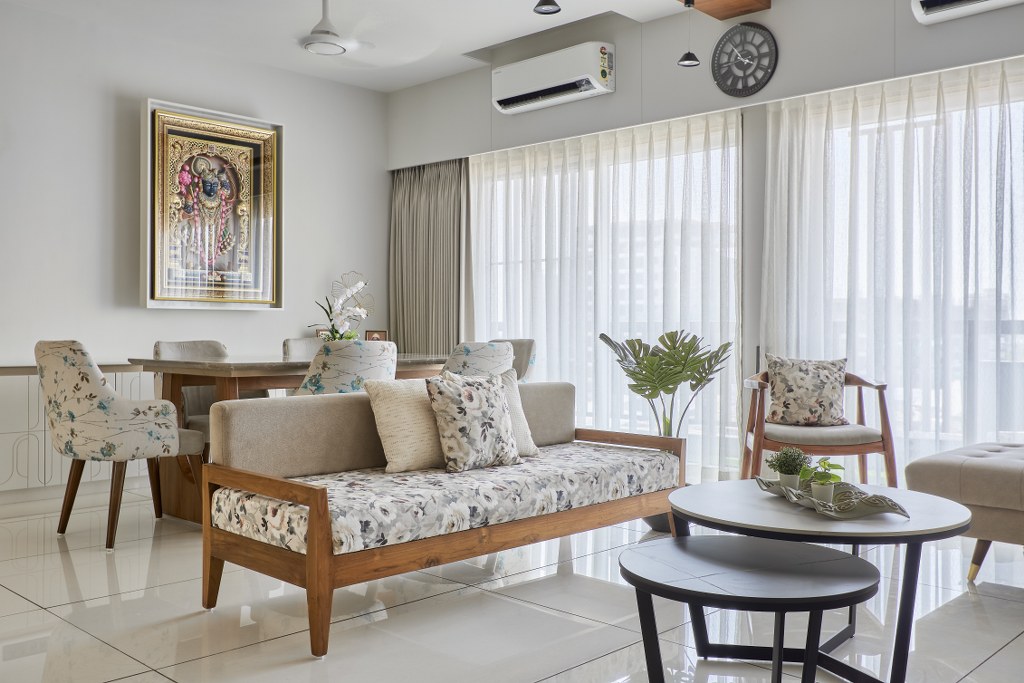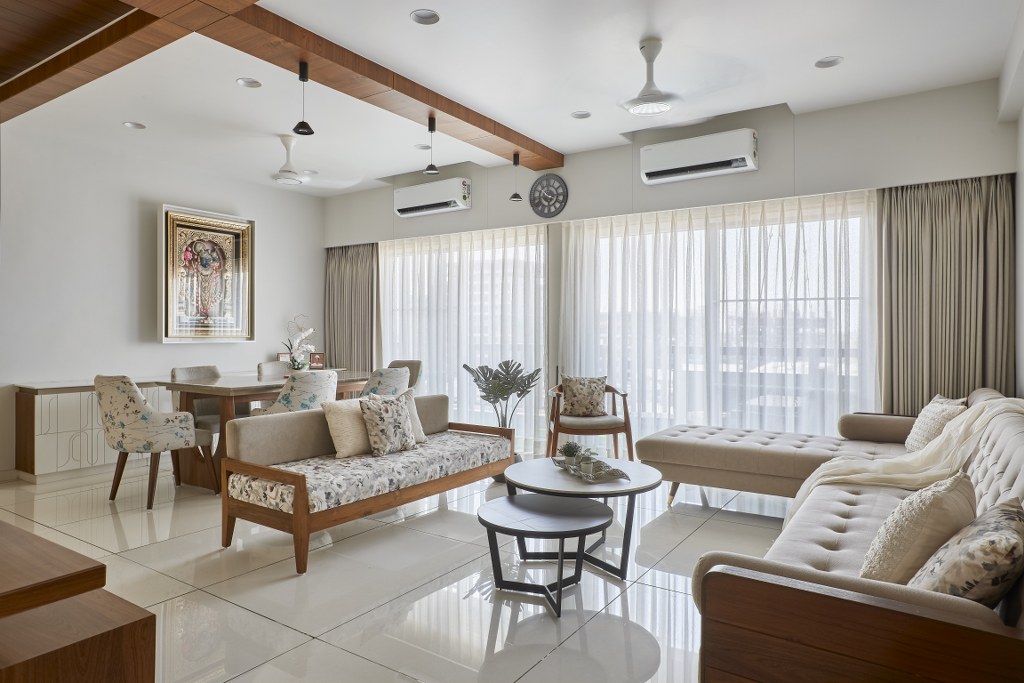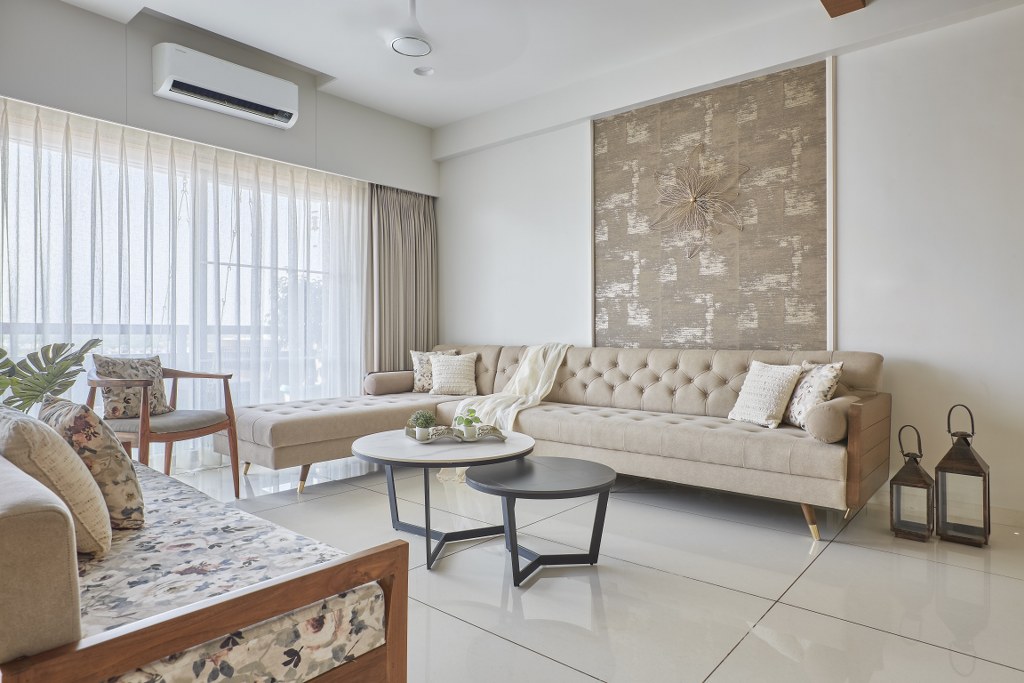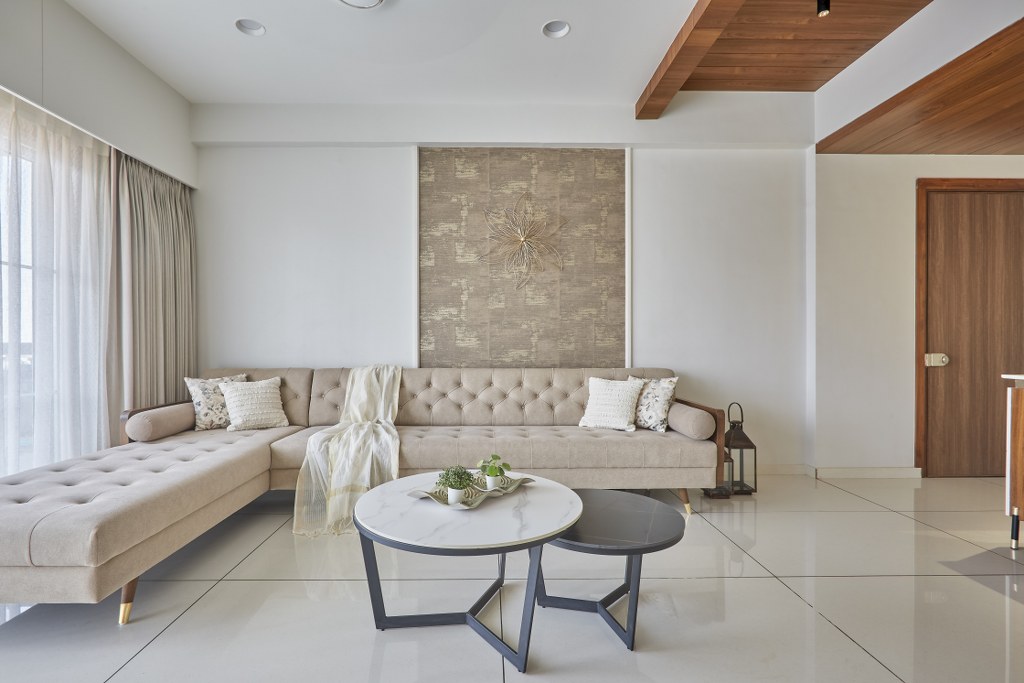 Natural light helps support productivity and our mood, every homes need good lighting to help us navigate our spaces or perform tasks. However, it's important to not overlook 'mood lighting', which plays a key part in helping our homes feel tranquil and calm. In this apartment Instead of relying on one bright overhead light, we consider how we want the space to feel for relaxation.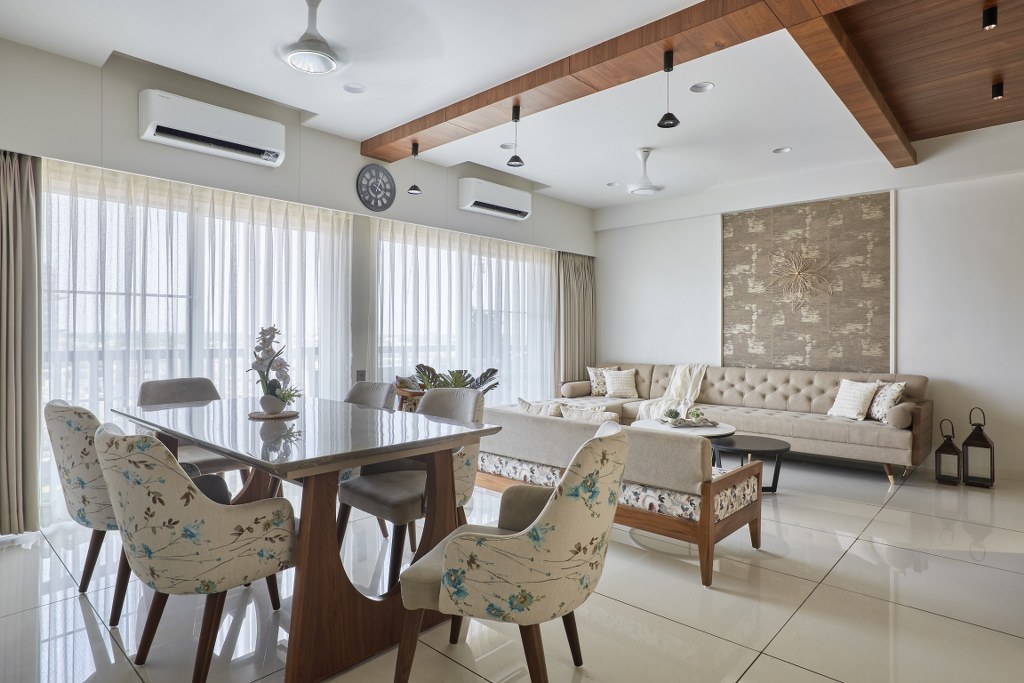 In this apartment we consider this 'lighting journey' "switching to soft, warm lamps and indirect lights in living room and  an hour or two before bed can help one to wind down, meanwhile weensured bedroom also has similar soft layered lighting soour good work isn't undone by a harsh light." When we are thinking about how to create a relaxing room, warm, dimmed lighting is just the start when it comes to creating a calm atmosphere for sleep.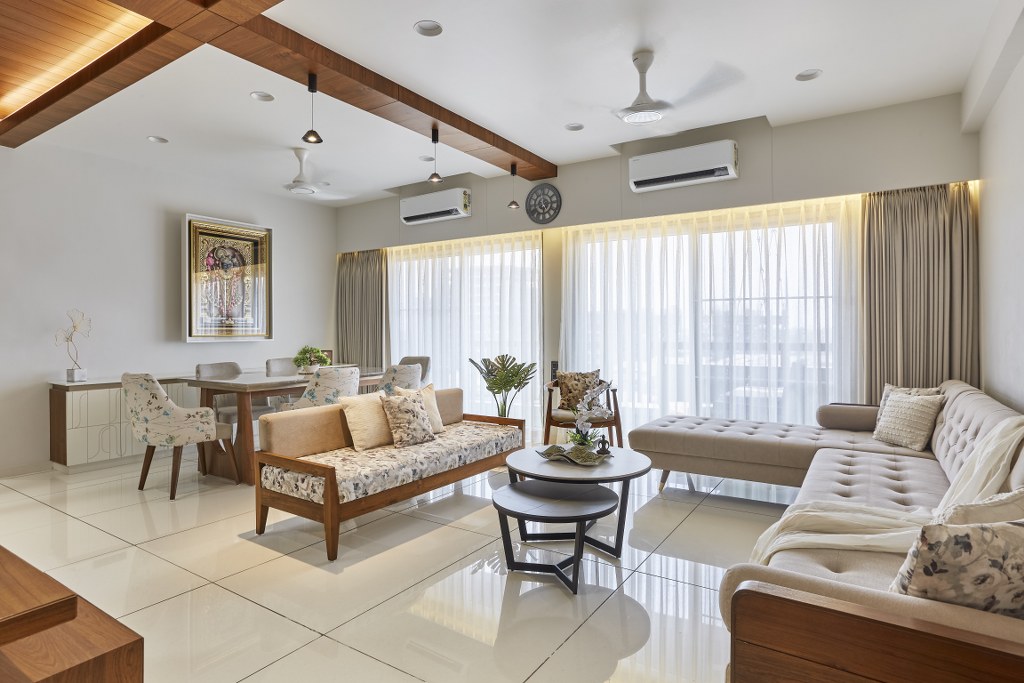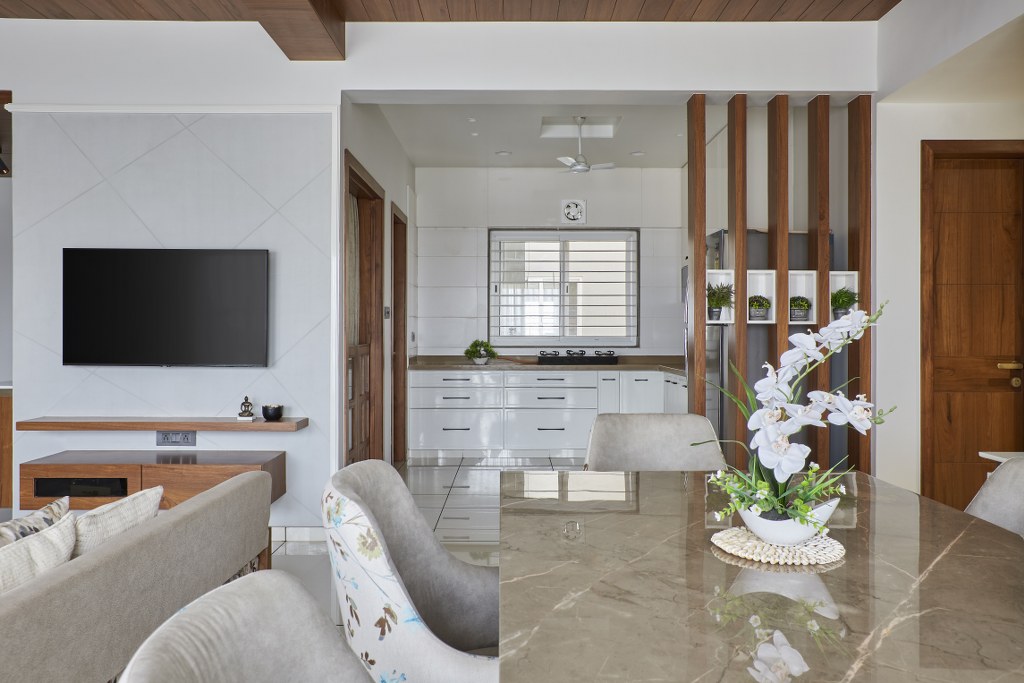 Color works hard to bring interest to an interior, but it's natural elements like micro concrete, wood, linen and raw silk wall covering that give it an organic, multi-layered feel. In calm interiors, to embrace through natural textures and items with age and patina, is to create an authentic home. It's not a perfect apartment, it's a softened space that allows house owner to relax and be complete.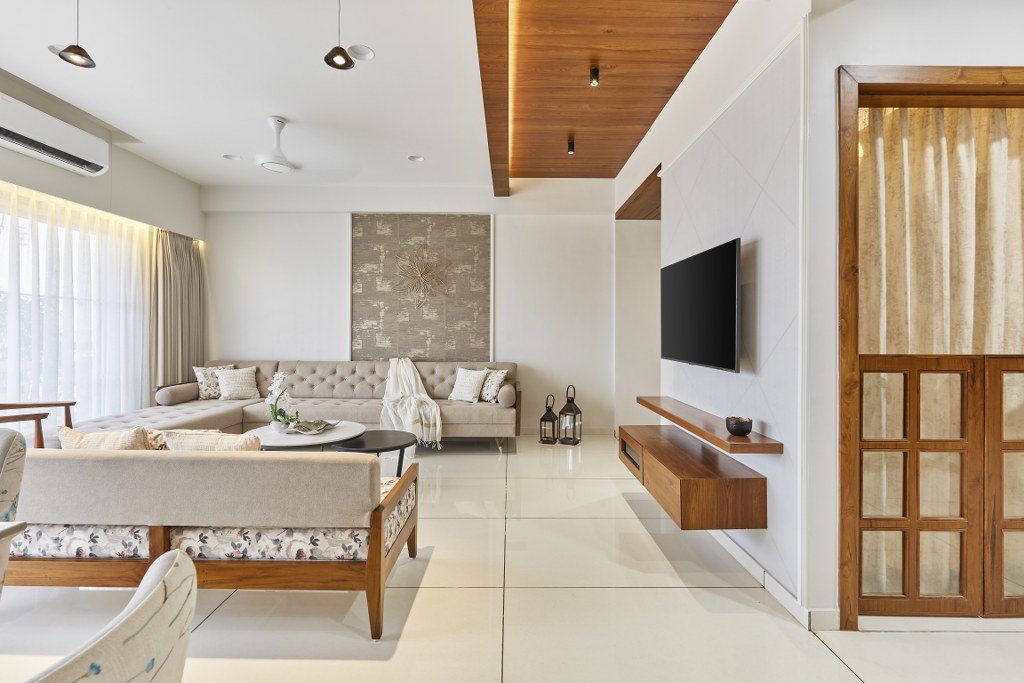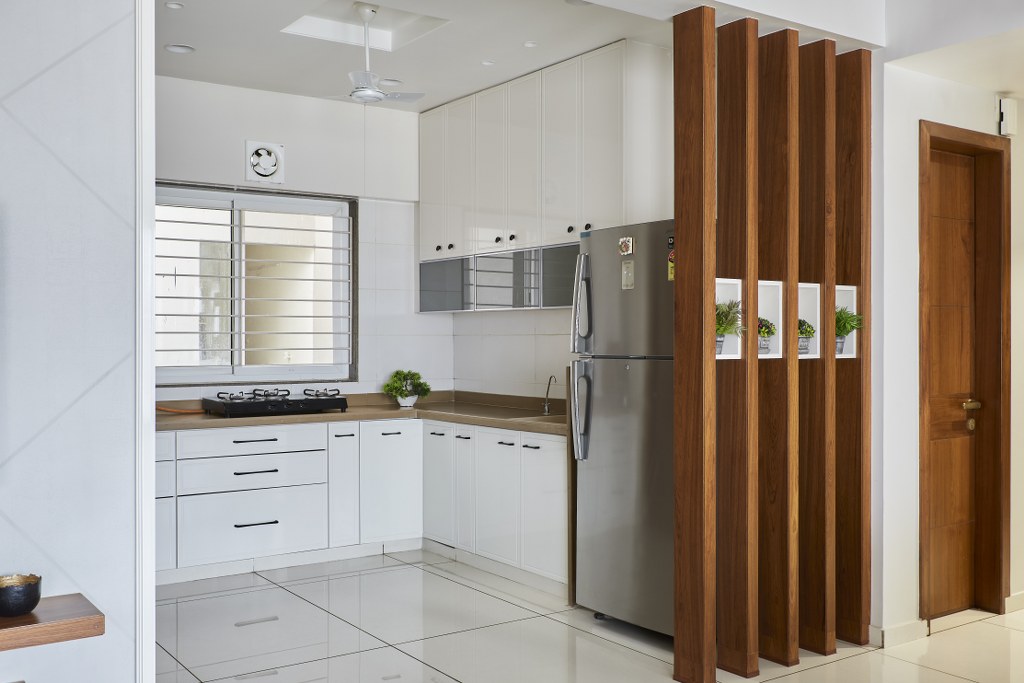 Bright white kitchens are timeless like this Scandinavian-inspired cooking space. Items equally comfortable in a modern apartment kitchen can work in rooms like this one. Decor with a mid-century feel also works well in Scandi spaces.
Color is one of the prerequisite factors that can inspire, excite, soothe, heal, and even agitate, which is absolutely true for children, who can be extra sensitive to color's impact. So, the importance of picking out just the right color for a kid's room shouldn't be underestimated.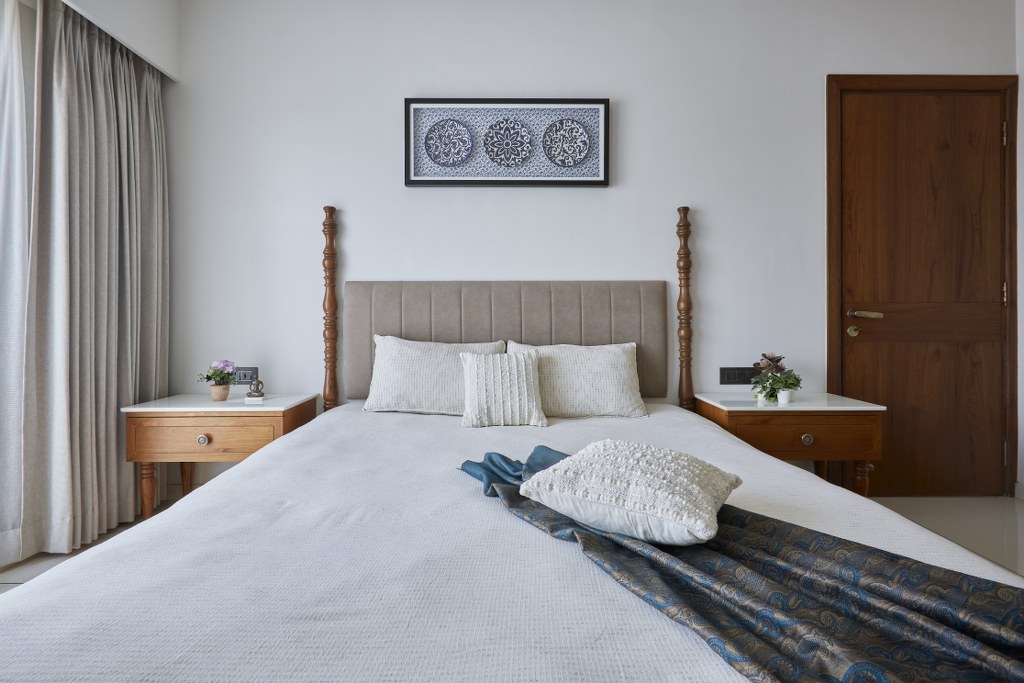 Having the right color is important for almost any room in the house, but it is particularly important when decorating kid's room. One must ensure that the color scheme is safe, comfortable, and not too bright or too dark for kid. Cool Blue color gives crisp, classic look and provides a striking contrast to bold black and white pattern on furniture and yellow tone. The other advantage of this Kids room paint color will always feel energetic.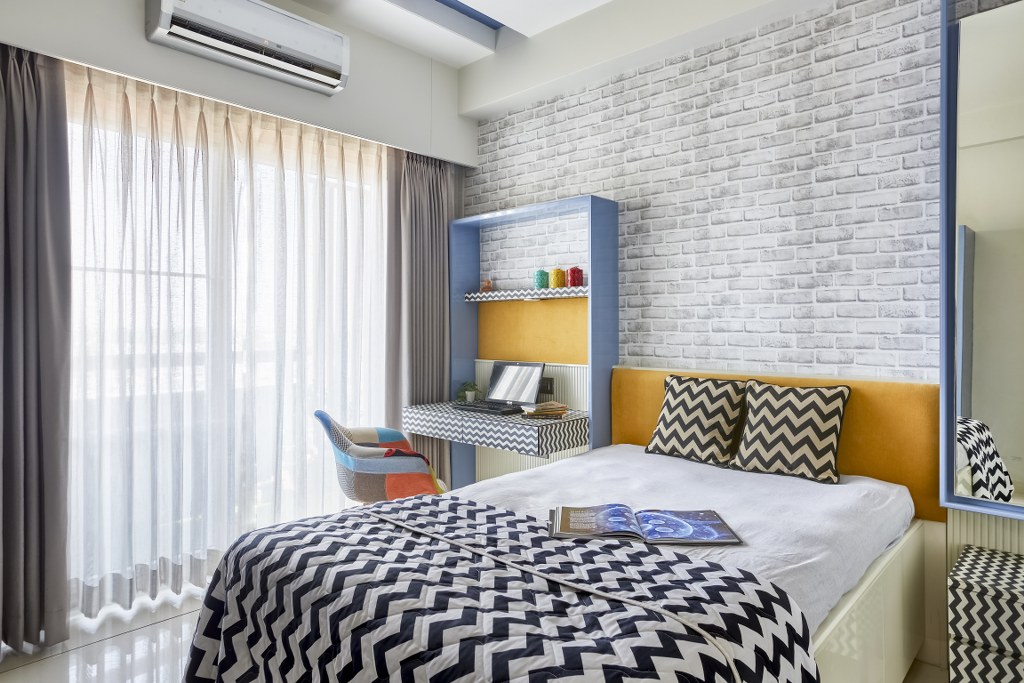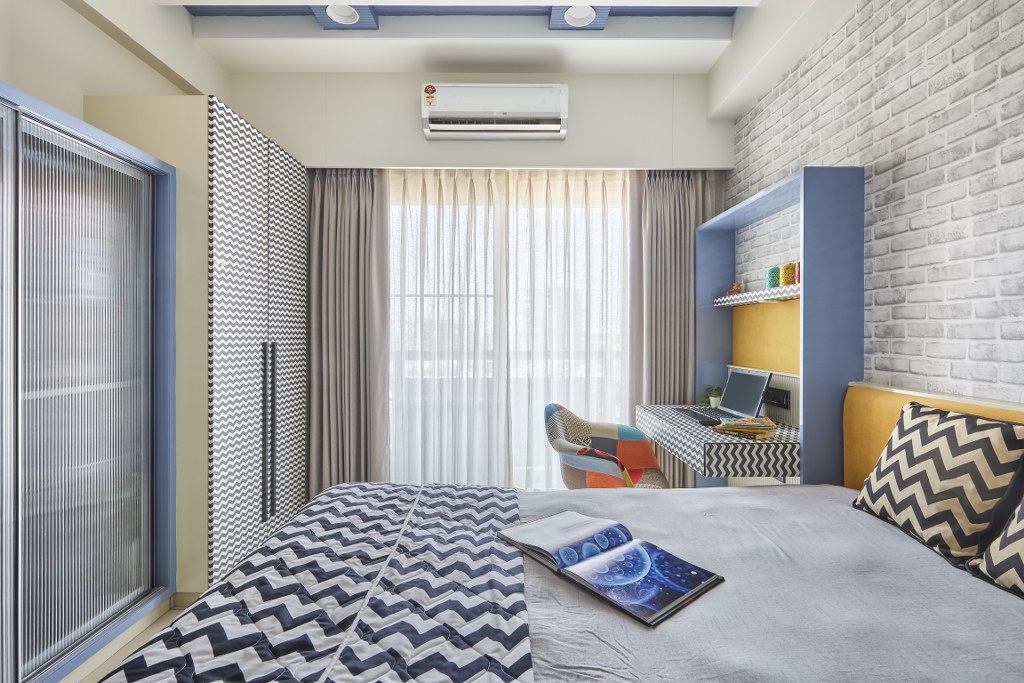 Statement pieces are more common in midcentury modern design, whereas small art pieces or collections are generally not on display. An on-theme entryway focuses on just a few pieces to complete the look, like a statement console table and some neutral leaf art on the wall that adds drama in this apartment.
Fact File
Designed by: Studio 7 Designs
Project Type: Residence Interior Design
Location: Vadodara, Gujarat
Year Built: 2022
Duration of project: 4 Months
Project Size: 1700 Sq.ft
Project Cost Appx: 48 Lac
Principal Architect: Rajnysh Rami
Team Design Credit: Darshana
Consultants for the Project
Contractors: Sahil Bhai & Manish Suthar
Photograph Courtesy: Pixellus Photography
Products & Materials: Finishes: Teak wood veneer, Merino Laminate | Wall covering / Cladding: V 9 home décor | Construction Materials: Jain marbles | Lighting: Ledlum, Green lights | Doors and Partitions: Teak wood veneer | Facade Systems: Micro concrete on MDF panel | Kitchen: Kalinga stone and PU coating on MDF | Paint: Asian royale | Artefacts: Ikea | Hardware: Ebco, Everine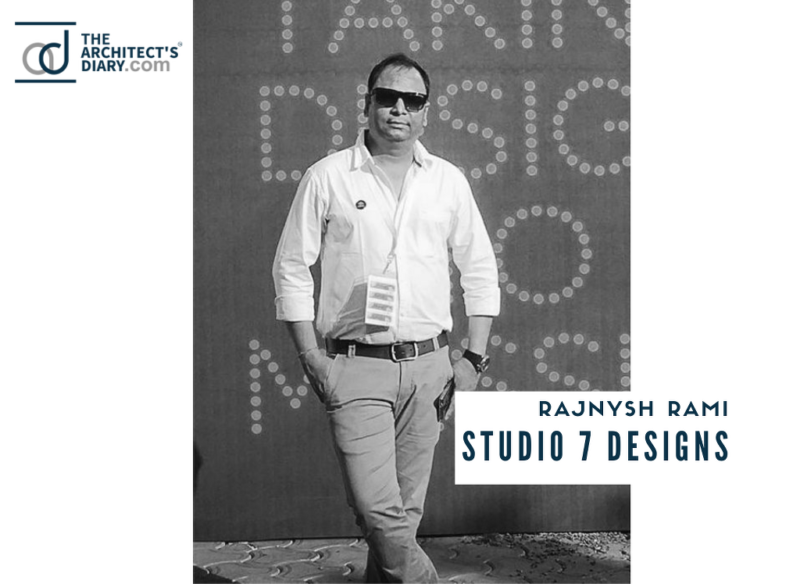 Firm's Instagram Link: Studio 7 Designs
Firm's Facebook Link: Studio 7 Designs
For Similar Project>>>Swift Confluence of Contemporary Design and Tactile Textures