&nbsp
Metal Container Office With A Series Of Inward Looking Courts | Studio Infinity
The client's brief was to have sales premises that will create a lasting impression on the prospective buyers visiting this place. As no construction activity was started, this office was the only assurance for their clients. Moreover, they wanted to use this space only for about 12-18 months, as later this piece of land was going to be used to build their club house. Thus, being able to re-use maximum possible stuff from this setup was one of their prime concerns.
Visit: Studio Infinity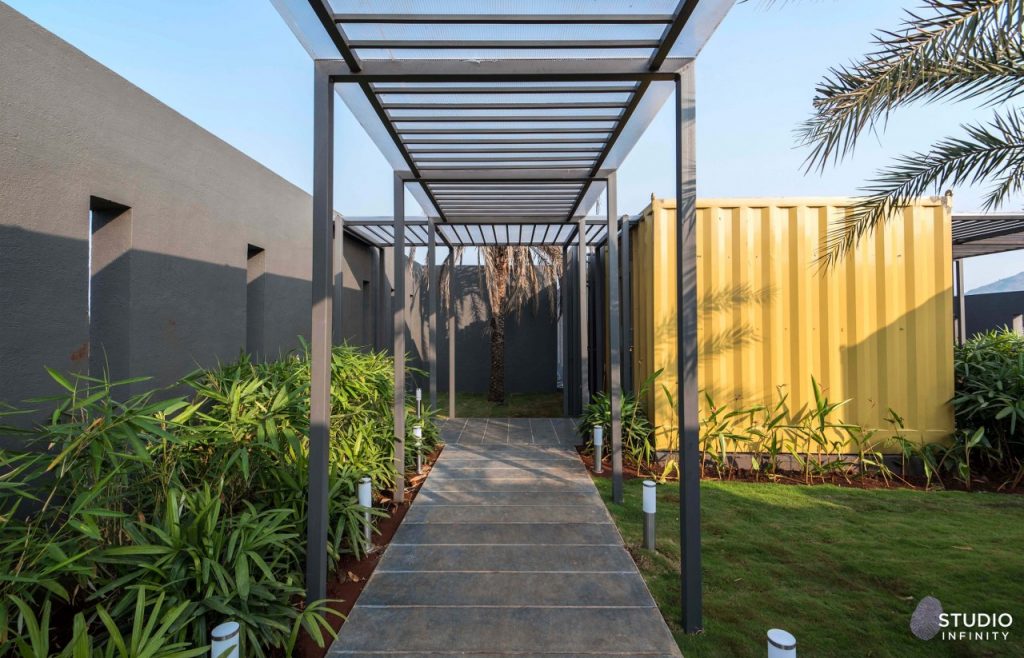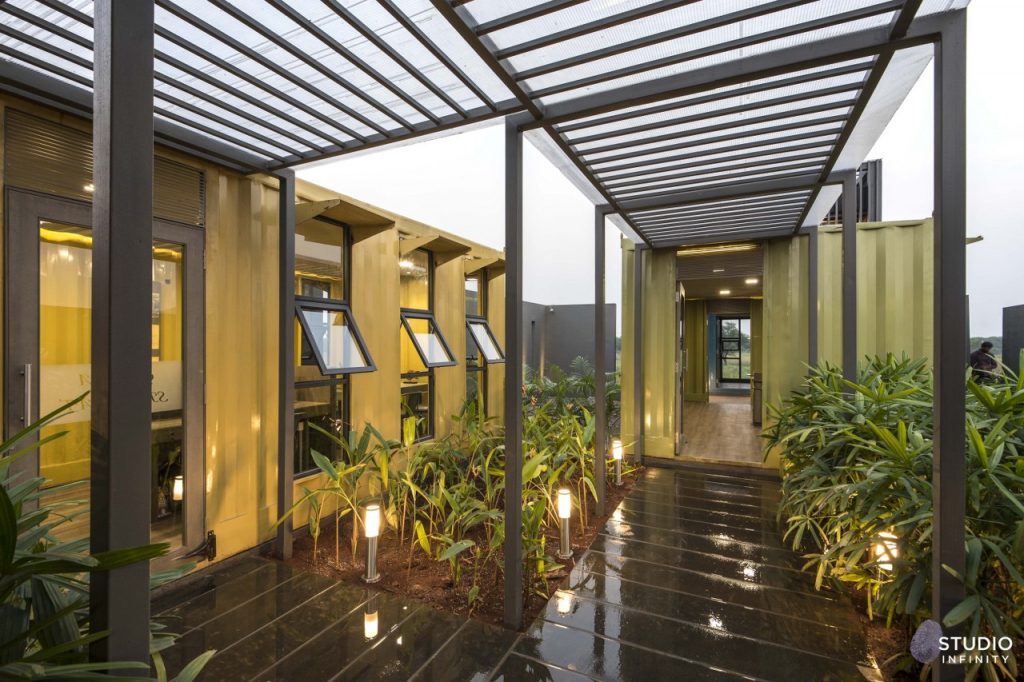 Set amidst a very scares semi- rural development, this site was located on the outskirts of Pune. The piece of land allocated for this office was right at the centre of this 17 acre plot. Thus, the contextual reference was about building literally in a no mans' land and rather create a contextual note for all the future development on this site. Another aspect was the lack of any notable existing vegetation, making it a barren piece of land.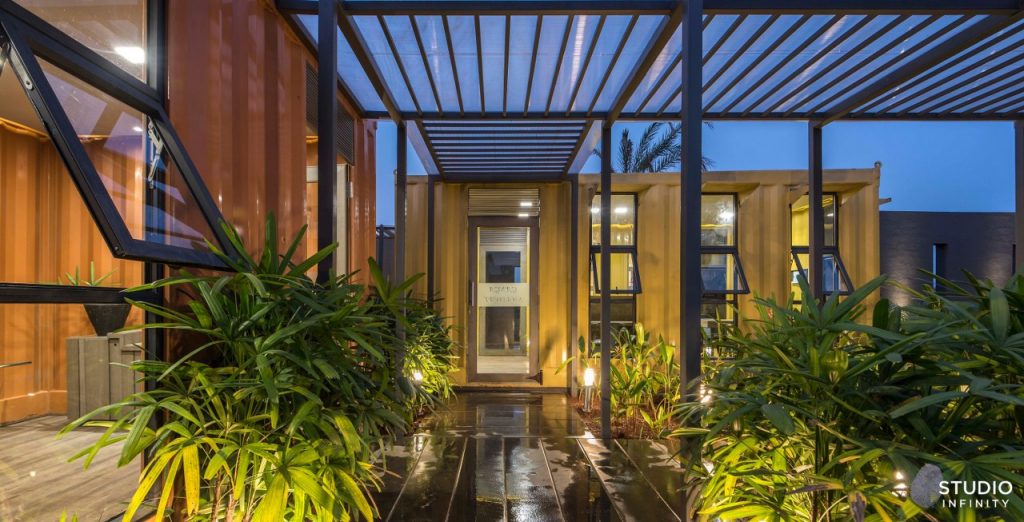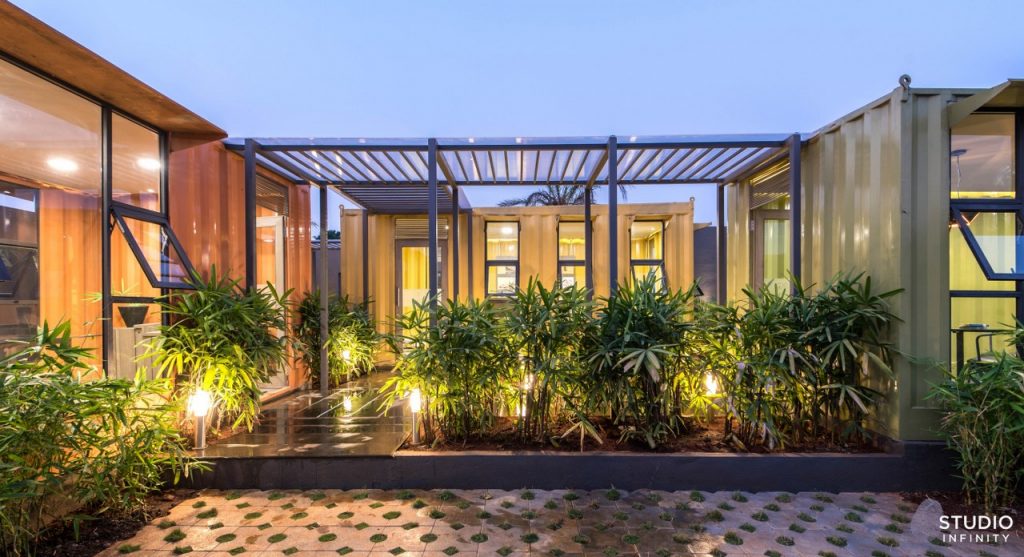 As a response to the client's requirement and site context, we decided to use 'Metal Containers' for this office setup. Based on the functional necessity, we divided spaces into four parts with the 1st container comprising of reception, waiting and small discussion. The 2nd container was used for a conference space while the 3rd container was defined as a marketing space with provision for project branding and two marketing tables. The 4th container was to be used as a service area with store, pantry and washroom.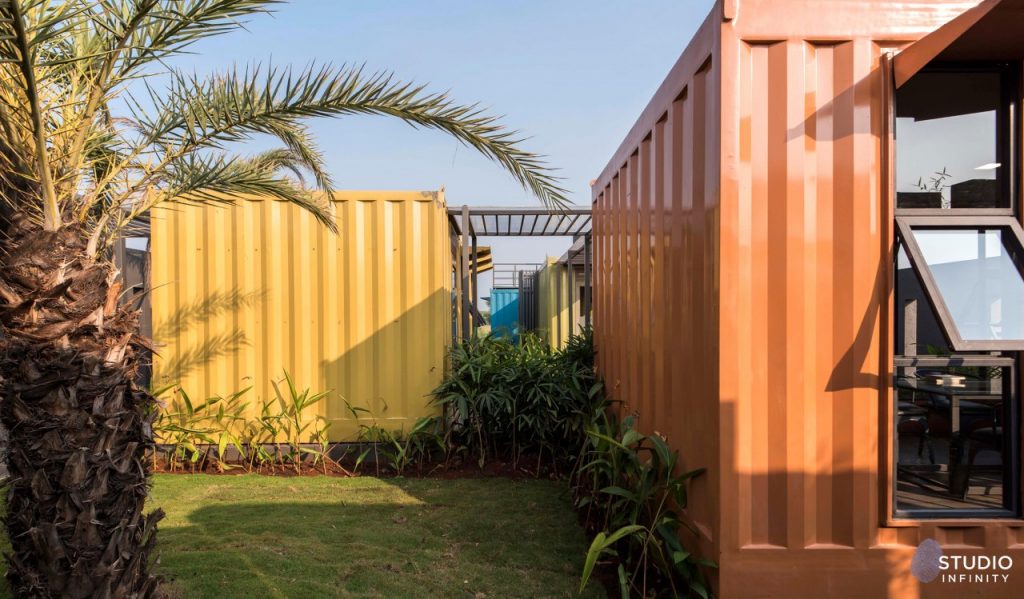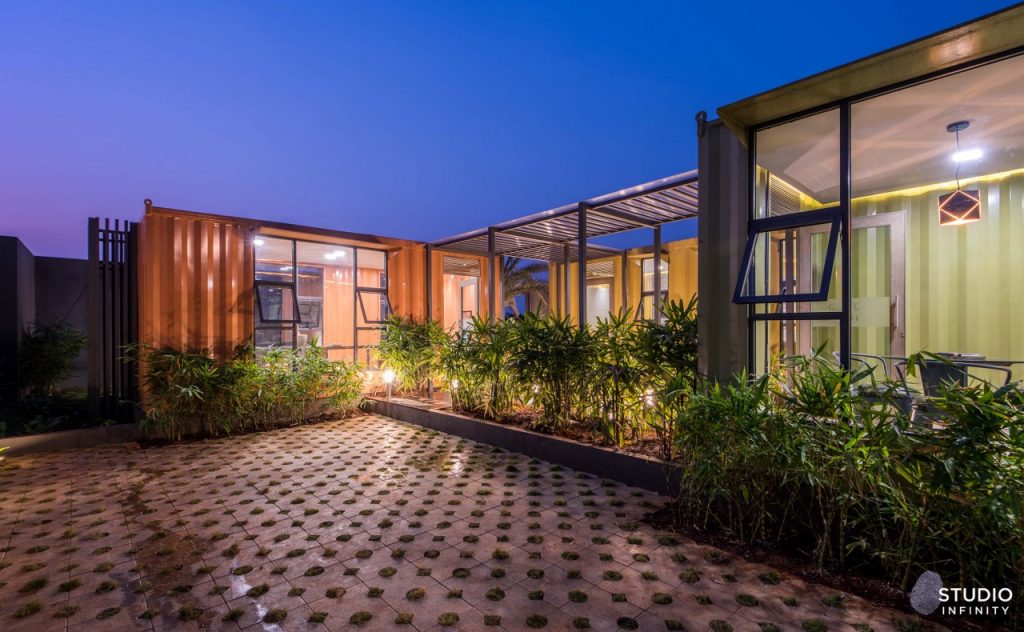 All these containers were linked to each other with semi covered walkways leading right from the entrance. On a larger canvas, our idea was to create a series of inward looking courts so that the entire campus is spatially well connected.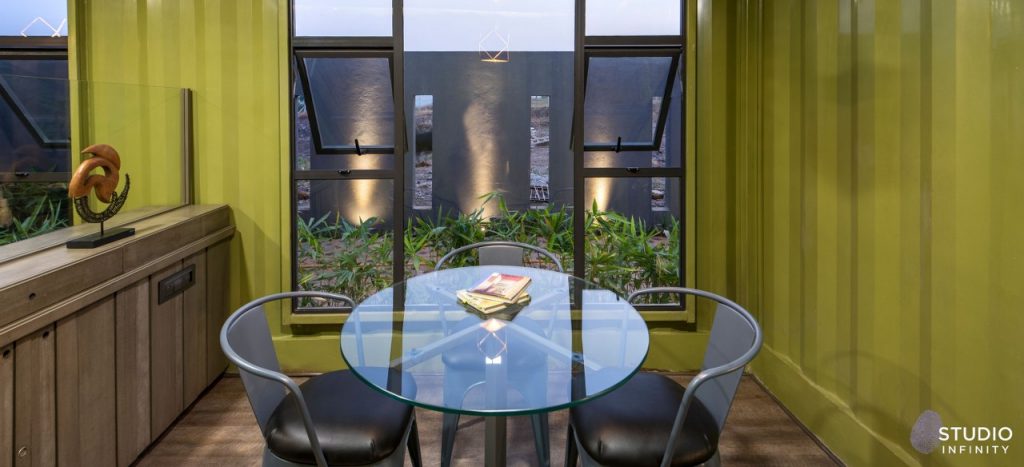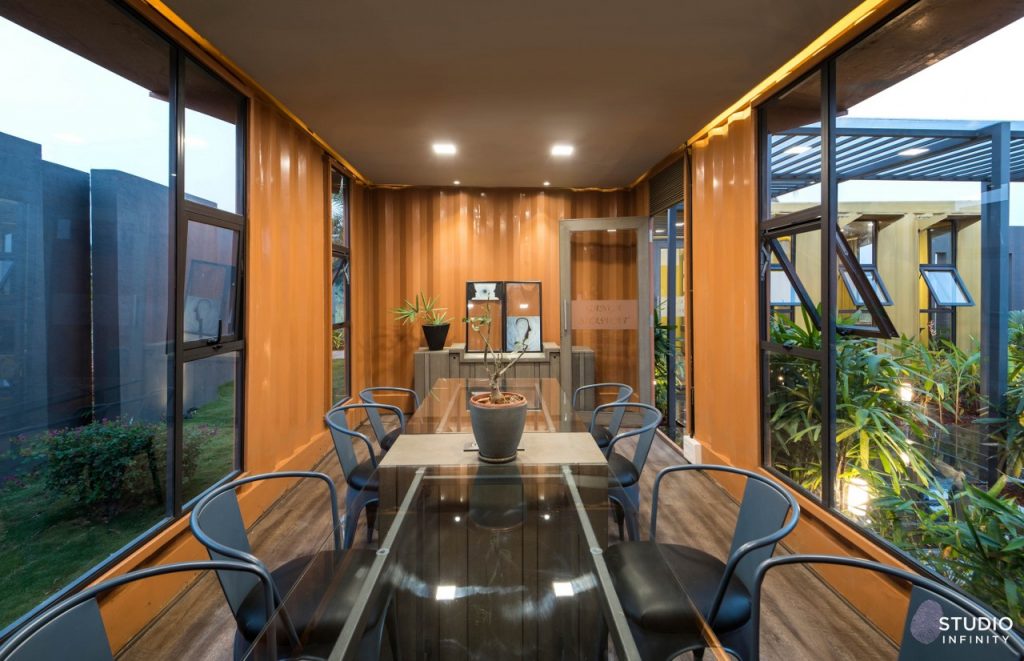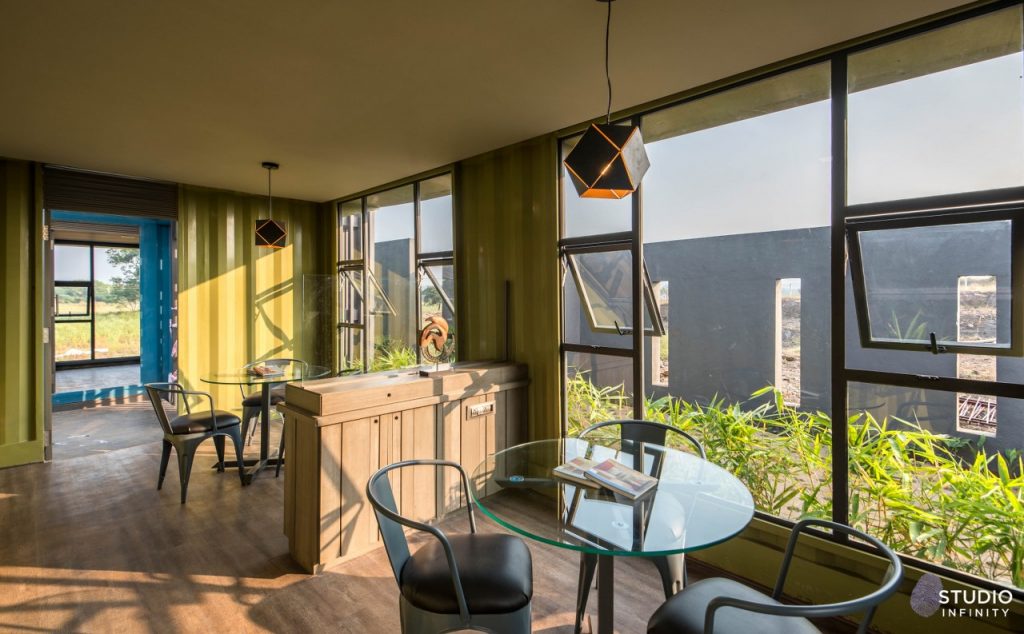 Our designs were broadly based on creating and element of interest for the visitor and forming spaces that will be based on the basic fundamentals of climate responsive design, easy circulation and truthfulness to materials used. We wanted to refrain ourselves from using any kind of cosmetic applications either inside or outside.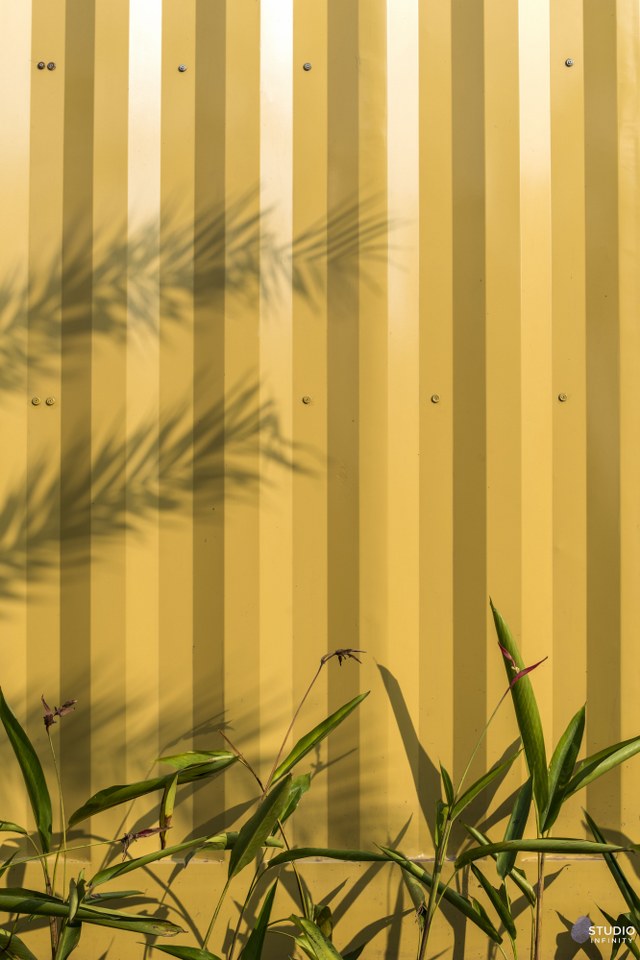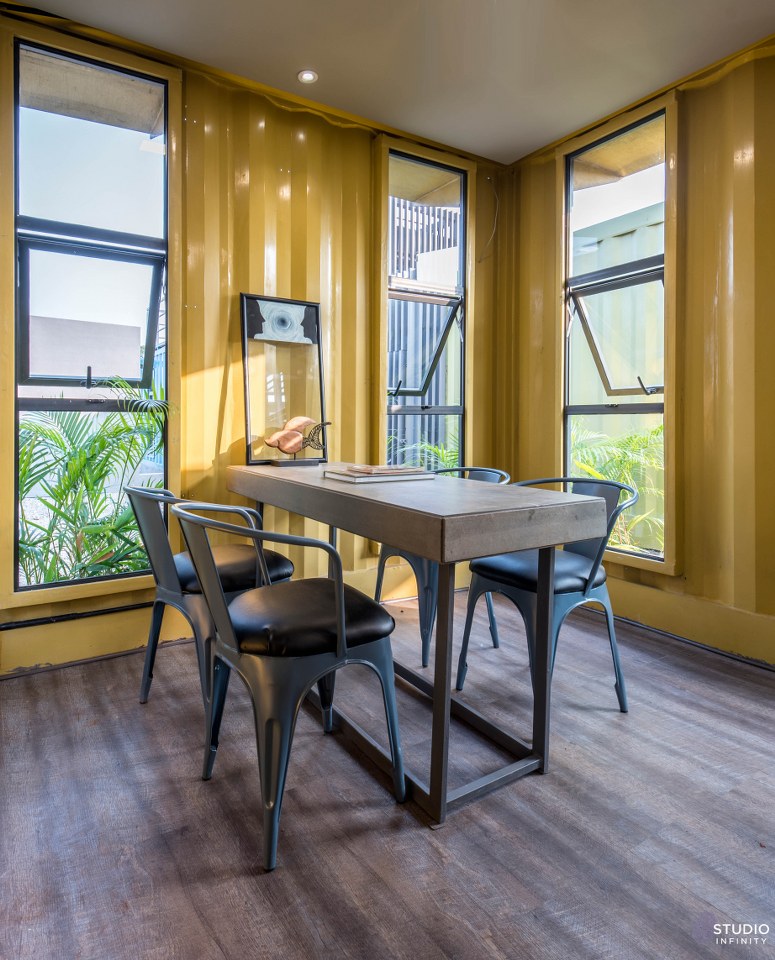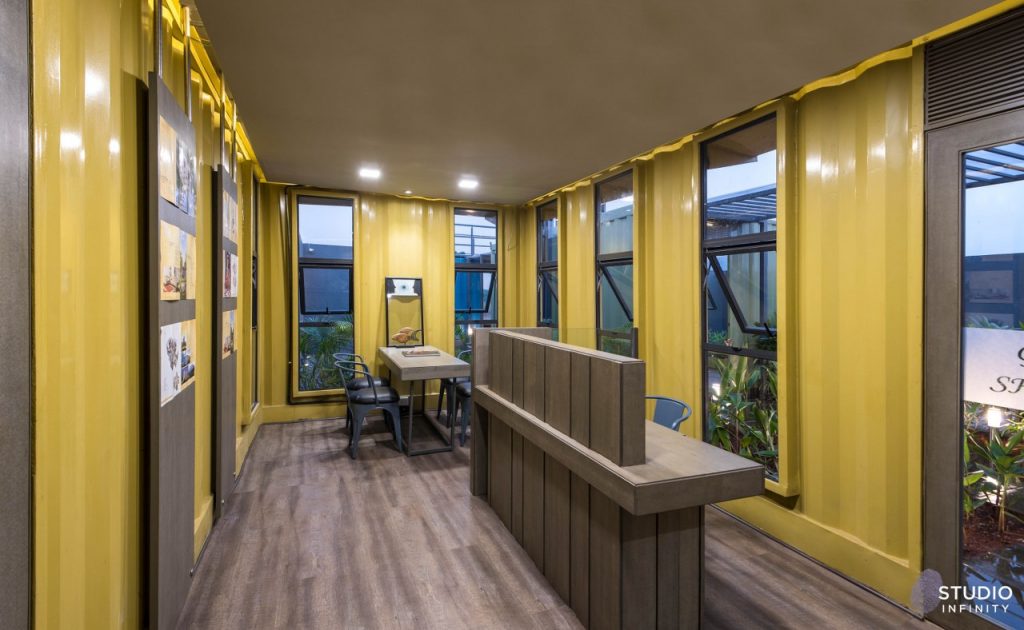 We also wanted to blur the line between its architecture and interiors. A design vocabulary was derived that was supposed to start with the overall architectural spaces and continue into the interiors right till the minutest of details. As a deliberate and conscious effort, we have tried not to dilute the fundamental look and feel of the materials used in this project. So the material palette primarily constitutes of metal, granite and greenery. All spaces and surfaces are defined by these 3 elements. Clear glass is used wherever required to retain visual connect with the outdoors. Colours that highlight each container from outside, eventually wrap them from inside too.
Fact File:
Architects: Studio Infinity
Project Name: The Container Office
Typology: Sales Office
Location: Talegaon, Pune
Carpet Area: 800 sq.ft. (4 Containers)
Land Area: 3500 sq.ft.
Photo Credits: Atul Kanetkar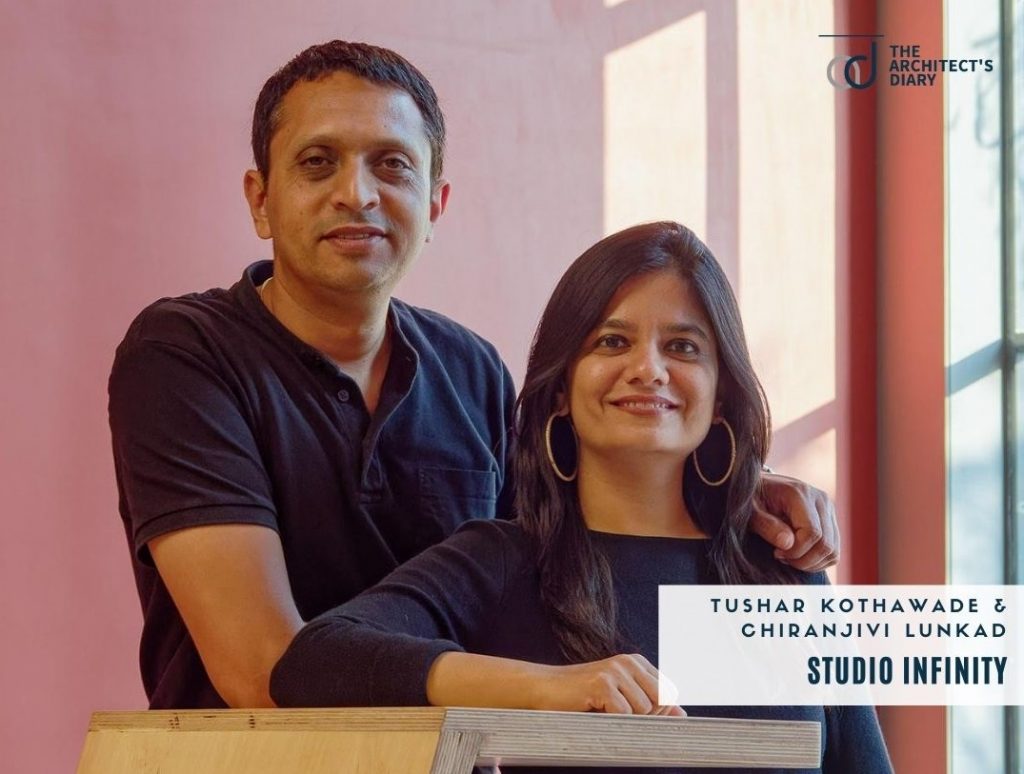 Website: http://www.studioinfinity.in/