&nbsp
Apartment Interior In Ahmedabad Elevates The Space with Soft Elements | De' Uja Designs
Luxury, sophistication, and clean and simple modernity are just a few of the defining characteristics of a wonderful flat that are located in Ahmedabad, Gujarat. This is a project completed by the talented teams from De'uja Design. De'uja Design has designed it in a way that allows the space to capture the surrounding views without compromising clients' privacy.
Visit: De' Uja Designs
The Girikandra is designed by De'uja Design which has really lovely living room decor, with large windows, comfortable seating, and shelves for art Pisces & sculptures.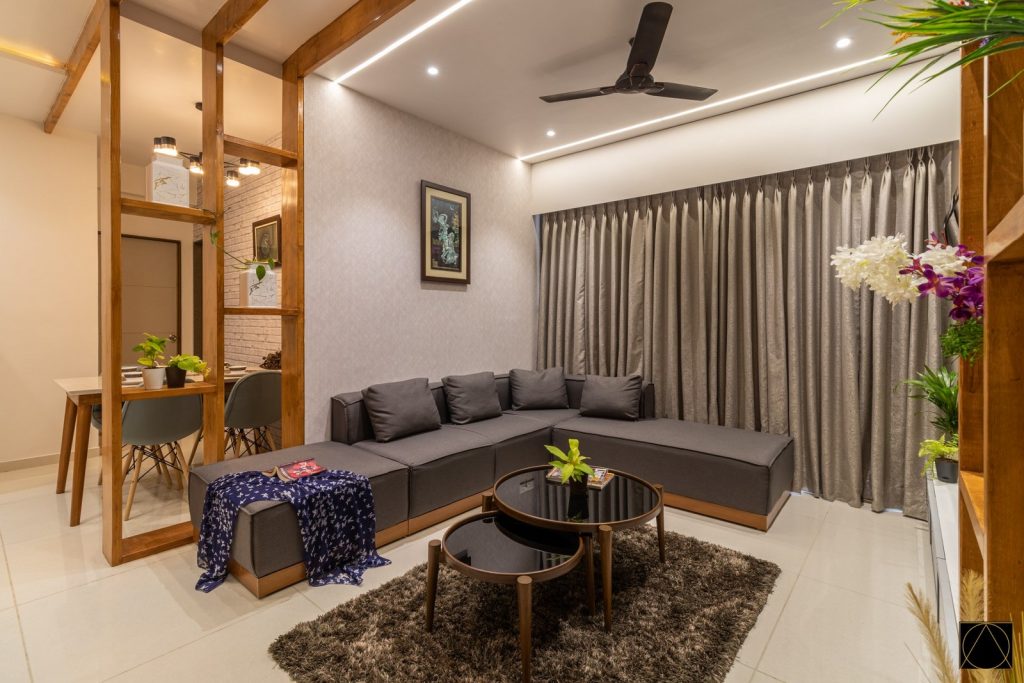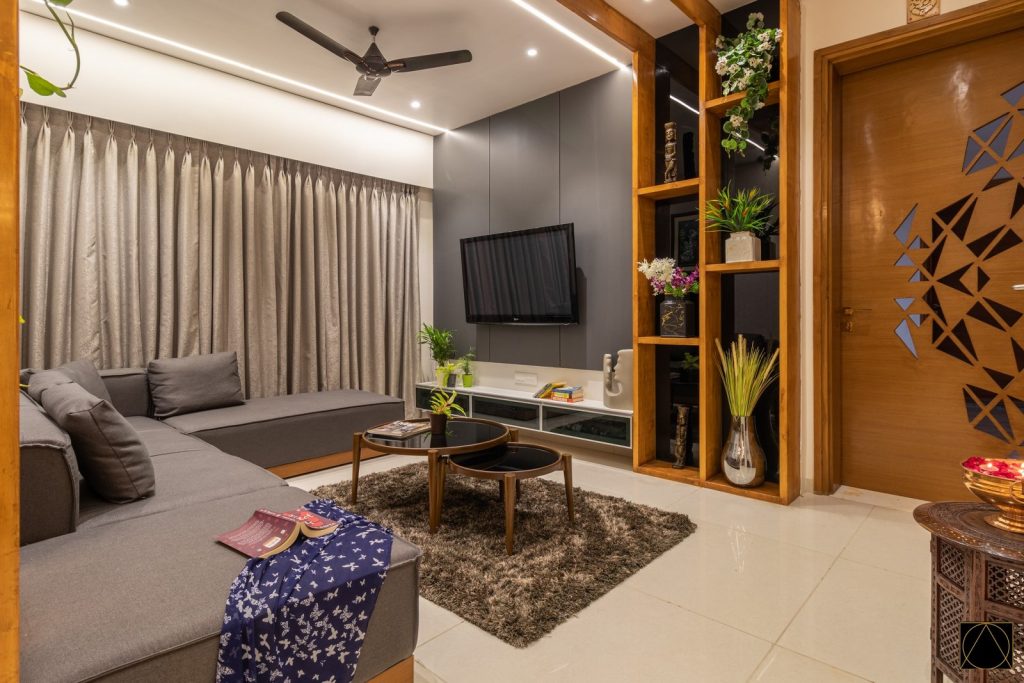 The living room is at the heart of the house in most cases. It's where we welcome our guests, where we entertain them and where we spend time as a family. And while layouts and styles may differ, one thing always remains the same: the comfort level and the welcoming ambiance which should characterize every rustic, traditional, or modern living room.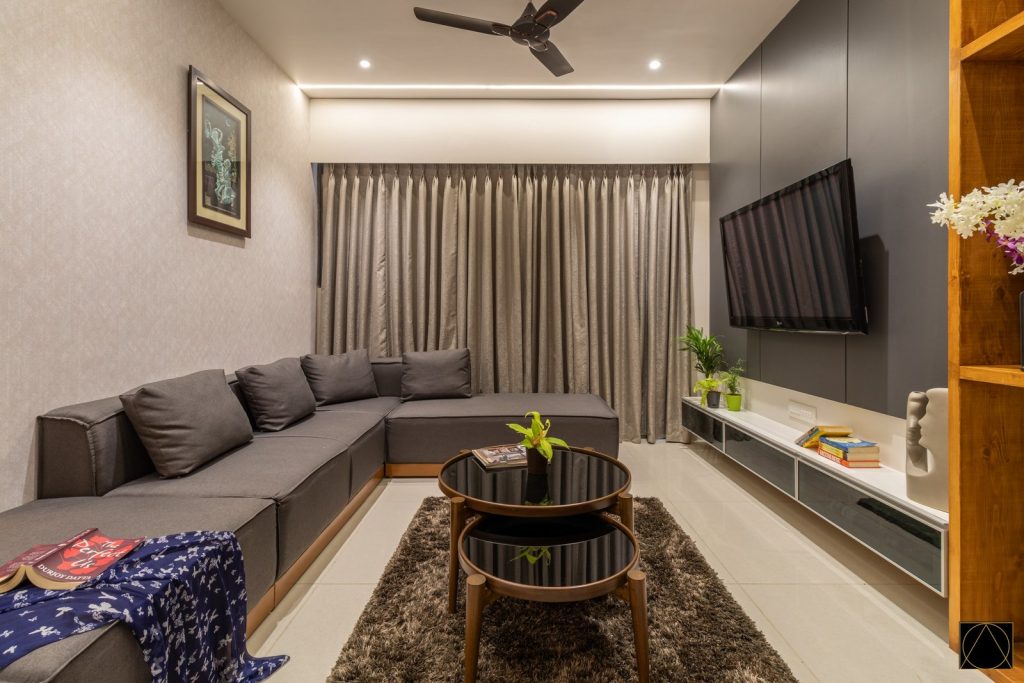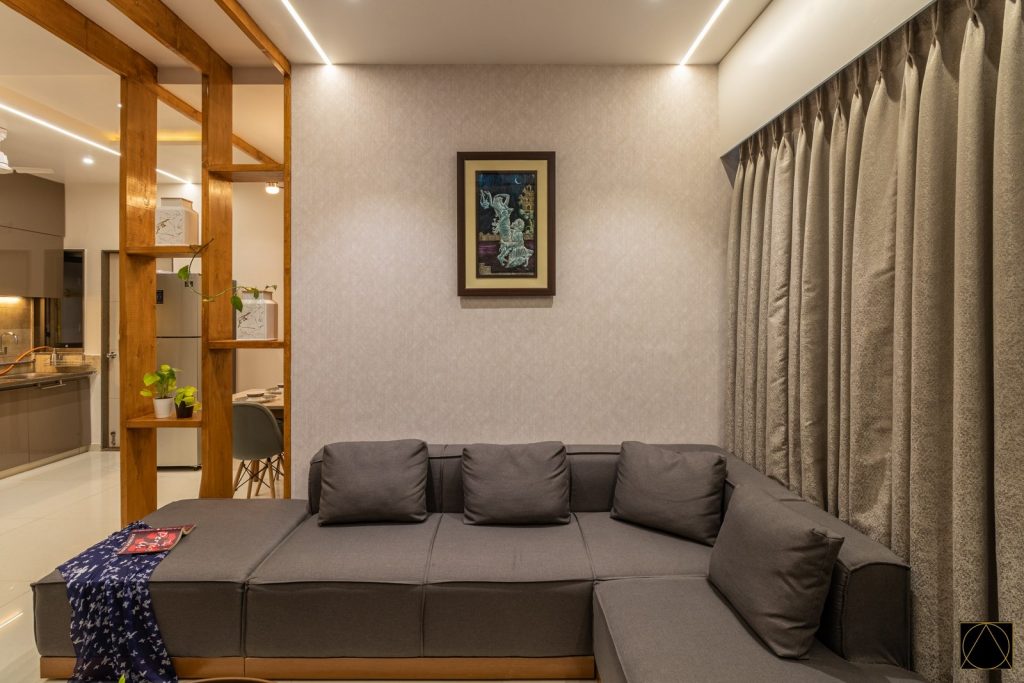 Soni's were keen on having plenty of wooden textures in the interior design for 2BHK flat. So it is no coincidence that we get a cozy and warm vibe from this home. In fact, most of the loose furniture for this compact home is wooden as are the finishes used to accentuate the walls and ceiling.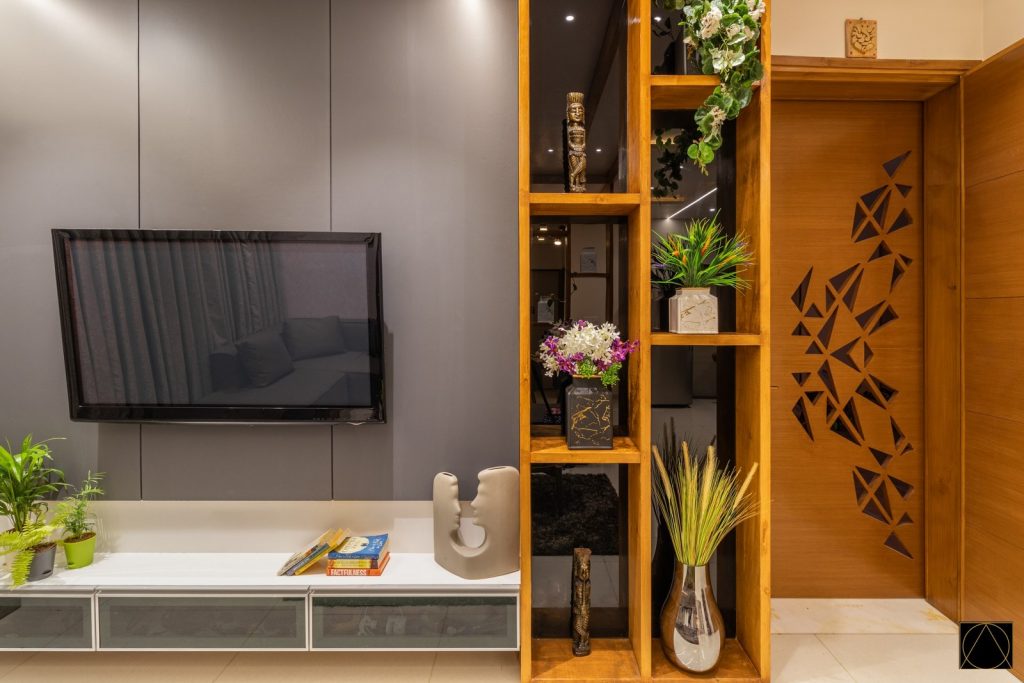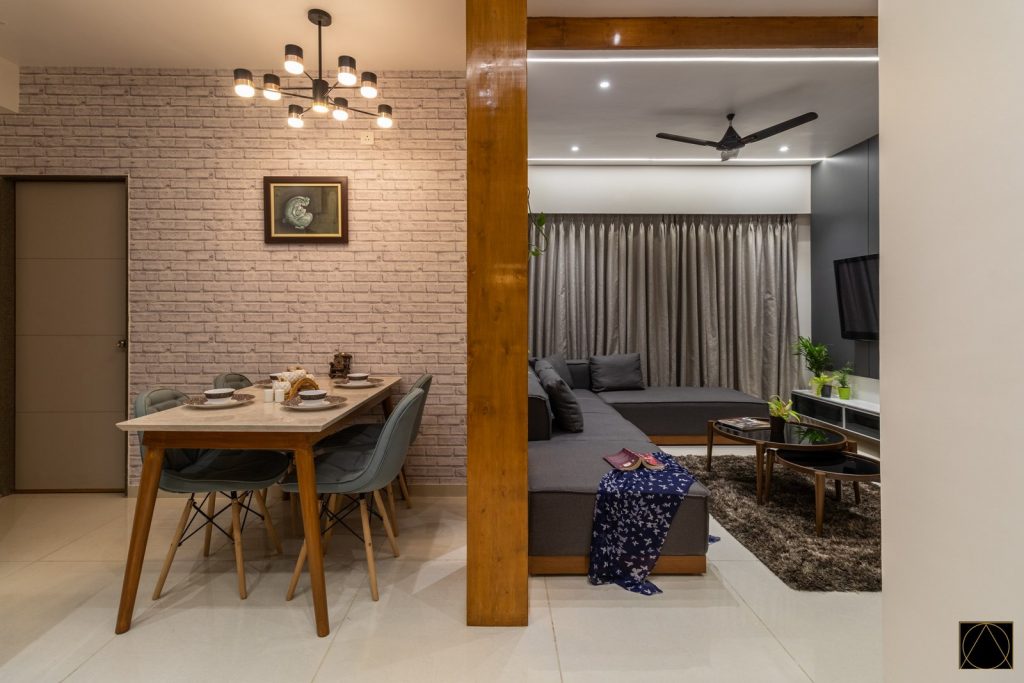 In the living area, the Soni's opted for a custom TV unit with a wooden laminate panel with grooves. This ensured that compact space in the seating area was used to the fullest. Also, the TV unit comes with ledges where they can put some decorates.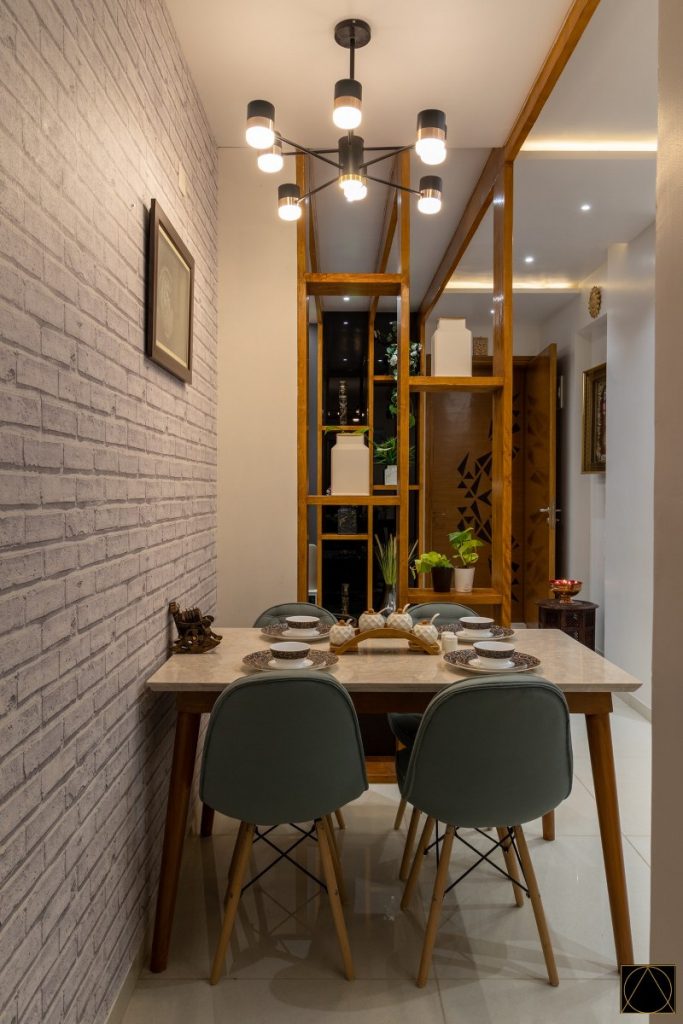 The views from this spacious and lavish living room are extraordinary thanks to the exposure to the balcony and the floor-to-ceiling windows. Pooja unit is a work of art, where the CNC element flaunts an entire unit.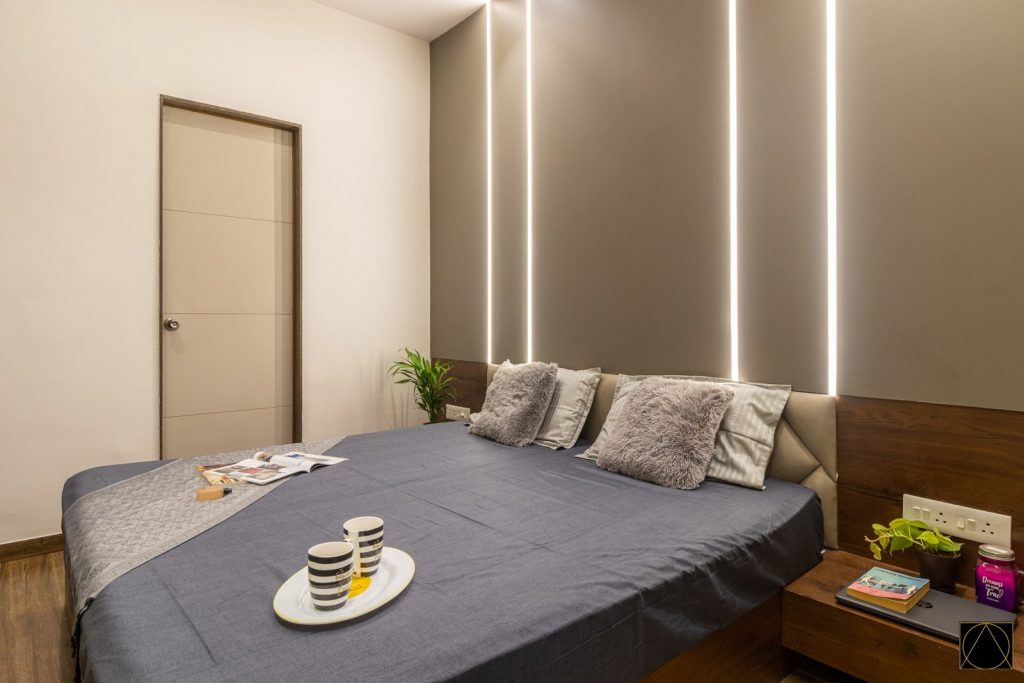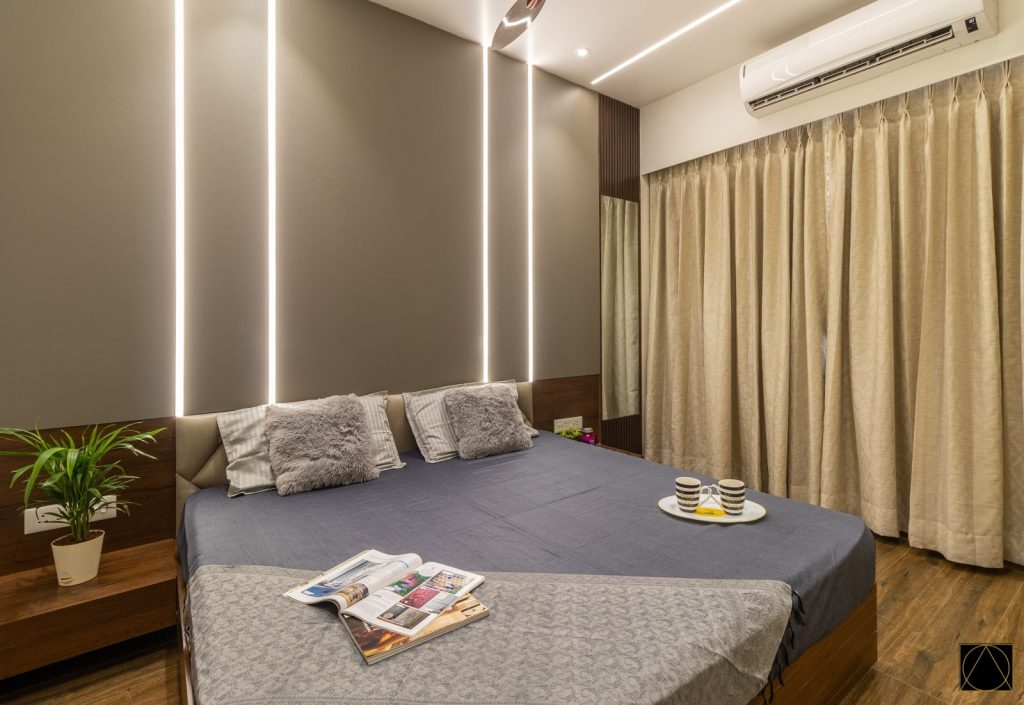 Soni's home has a beige master bedroom that pleases the eye and aids rest at the same time. A sliding wardrobe with mirror paneling from the De'uja's catalog ensures that the couple has enough room for their essentials.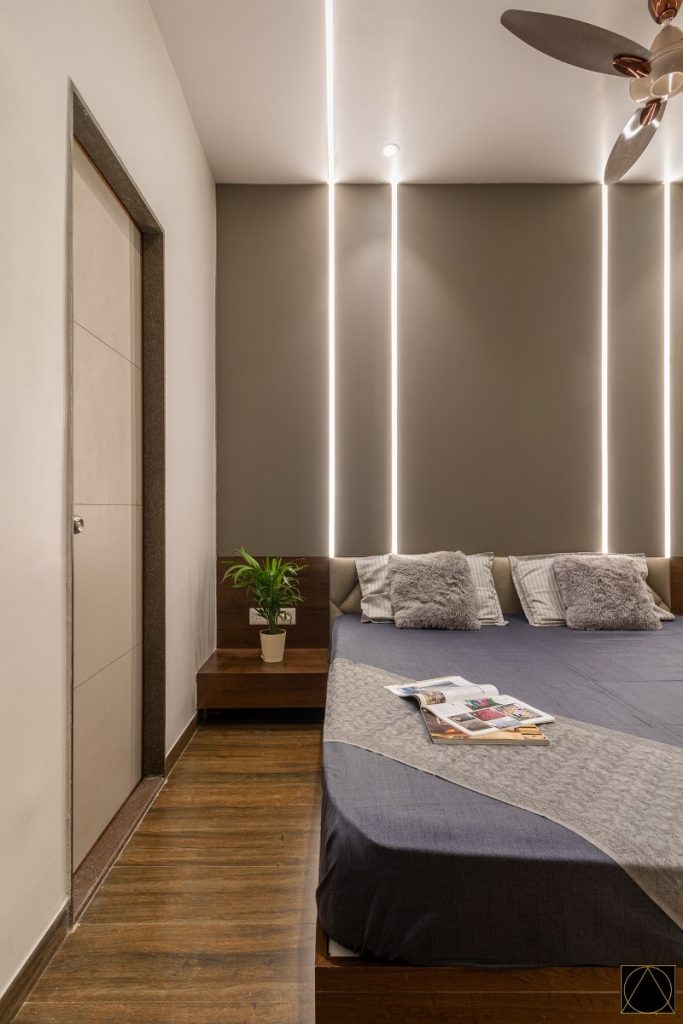 Creating a functional space with plenty of storage and cozy background were major considerations for this master bedroom. The clients vocalized a wish for a comfortable atmosphere and some great case pieces to stash her fabulous off-season wardrobe. My team elevated the space with soft elements that feel very reassuring. Plush upholstered goods and delicate textiles really complete the space to give a soft, clean look.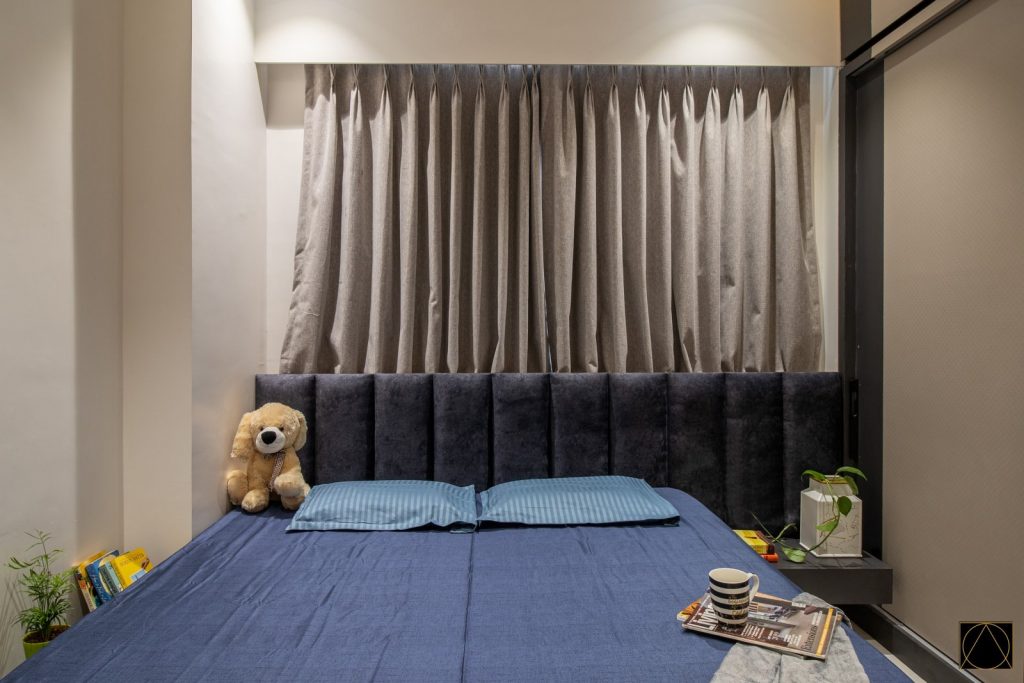 There's a lot going on in the parents/kid's room, so it was critical to balance elements with scale. Space can become overwhelming and out of balance, when there's too small space, is there. we had to make sure that the strong focal points in our design were subtle in their delivery, so as not to disrupt. Every item we specified for this space was a little oversized to fit the proportions of the expansive room.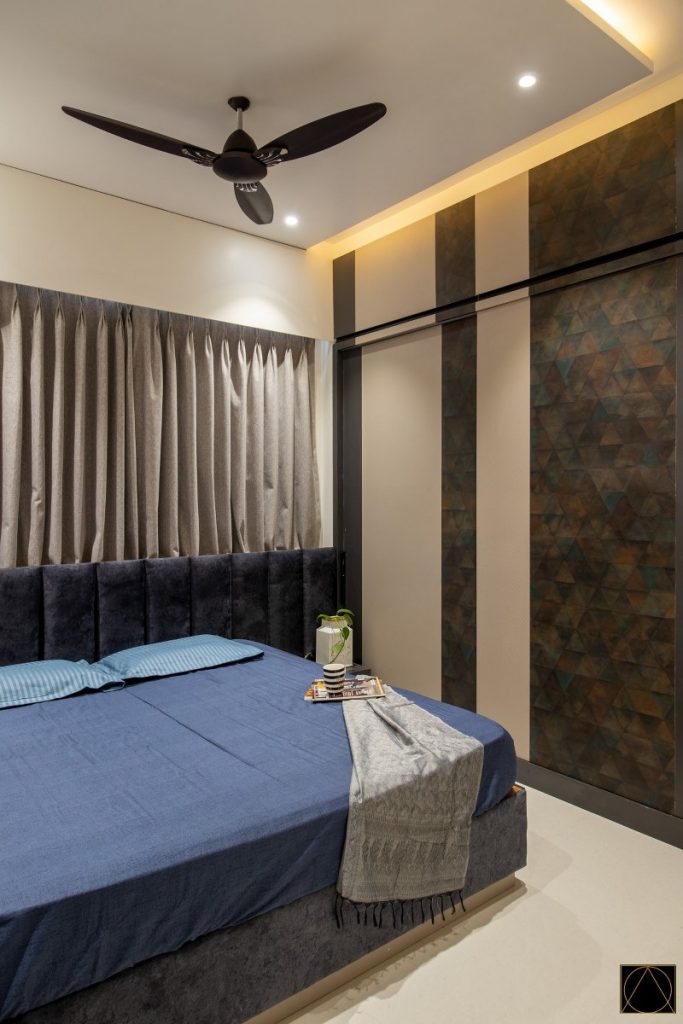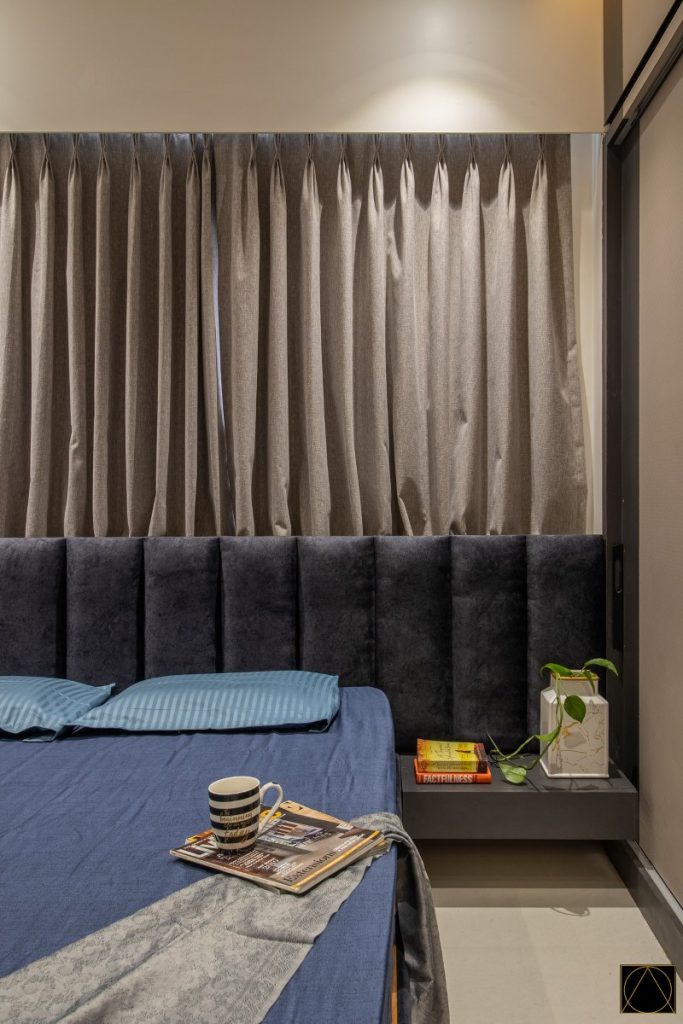 Once we knew that contrast was the key, and what my palette was for space. While fabric laminates of wardrobe scores on aesthetics and laminate wardrobe are high on storage. The most important part of our process is making sure that elements in our interiors unfold to tell a story. That's what we really here to do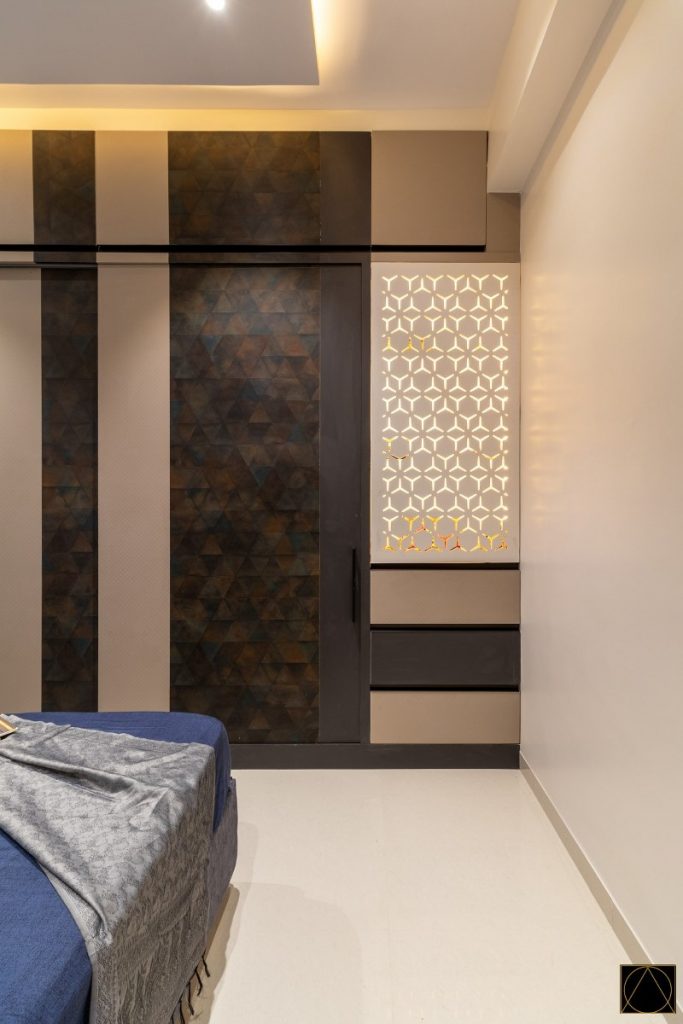 Any bright hue elicits a clean and well-lit ambiance. This is exactly what's aimed for the kitchen, as space was limited. We were not able to literally add space, but we'd done something to make it look and feel larger. Better yet, you can add touches of wood, eluding a rustic appeal to your kitchen.
FACT FILE:
Firm: De' Uja Designs
Project Name: Girikandra
Client Name: Daman Soni
Location: Ahmedabad
Carpet Area: 1250 Sq.Ft.
Principle designer / Founder: Ar.Hemali soni
Co-Founder: Er. Dev soni
Photography By: Abhishek shah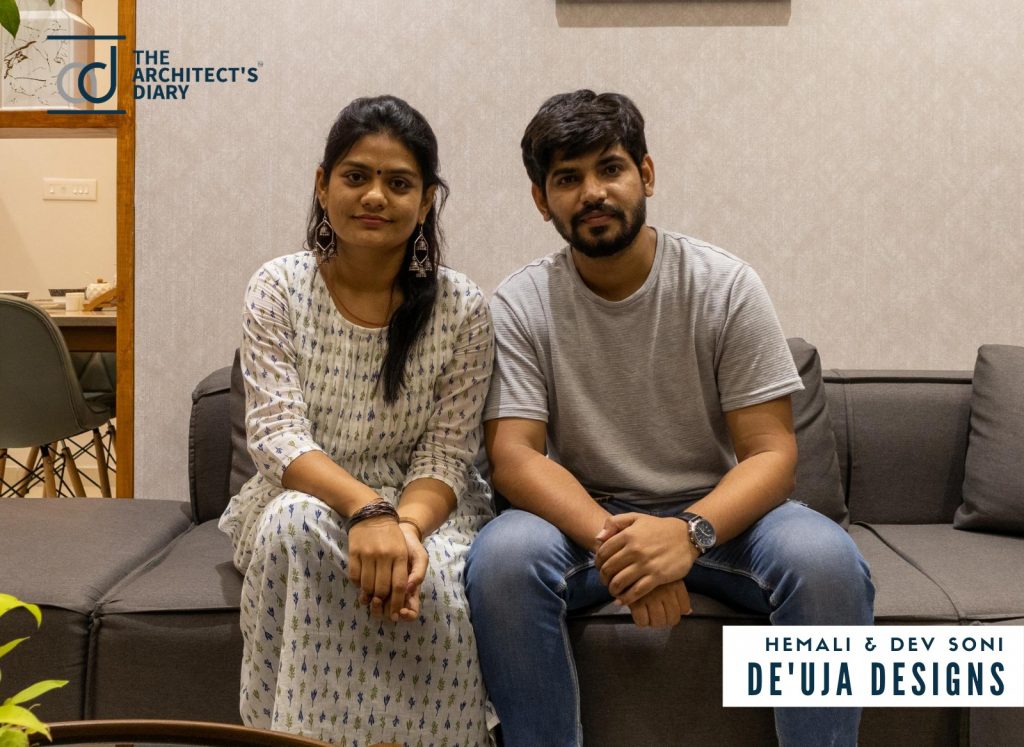 About Firm :
De'UJA Design is a studio, specializing in enduring and intelligent interiors for residential, commercial, and hospitality projects. Renowned for an impeccable sense of style, De'UJA design with thoughtful consideration of space and functionality, responding to our clients' brief and lifestyle.
Our interior designers provide a refined eye for color and materiality, married with clever creativity and attention to detail. Collaborating with architects, builders and landscape designers to ensure a cohesive result, schemes are highly tailored to each individual project and client. The firm's inspirational designs elevate any interior with a personalized aesthetic that embraces the practicality of daily life.
Providing turnkey interior design services for projects located throughout, for clients' residing both at inter-state and intra-state.
Website: www.deujadesign.com
Facebook: https://www.facebook.com/deujadesigns/
Instagram: instagram.com/deujadesigns/