MADS Creations Unveils a New Collection– Celebrating Living
The Pantone colour of the year – Living Coral – is a bright hue that can add a heavy dose of vivaciousness to any space. Find great designs perceived in that effervescent shade, courtesy Gurgaon-based interior concept and custom design company MADS Creations, and hike up the trendy quotient of your environment.
Living Coral is seen as the nurturer of sea life that absorbs the energy of sun. MADS Creations employs the shade to infuse personal spaces with positivity and optimism. The buoyant nature of the shade allows the pieces to make definitive statements. Pretty as it is, don't mark it as a feminine shade, the soft flowing hue can be paired with rose gold finish in metal, or blank white canvas behind the stunner to balance the attention. Or can add comfort with pale cushions and curtains. It can also be used to adorn ceramic lamps, rose gold accessories and walnut shades for the floor. The variations are endless.
Product Information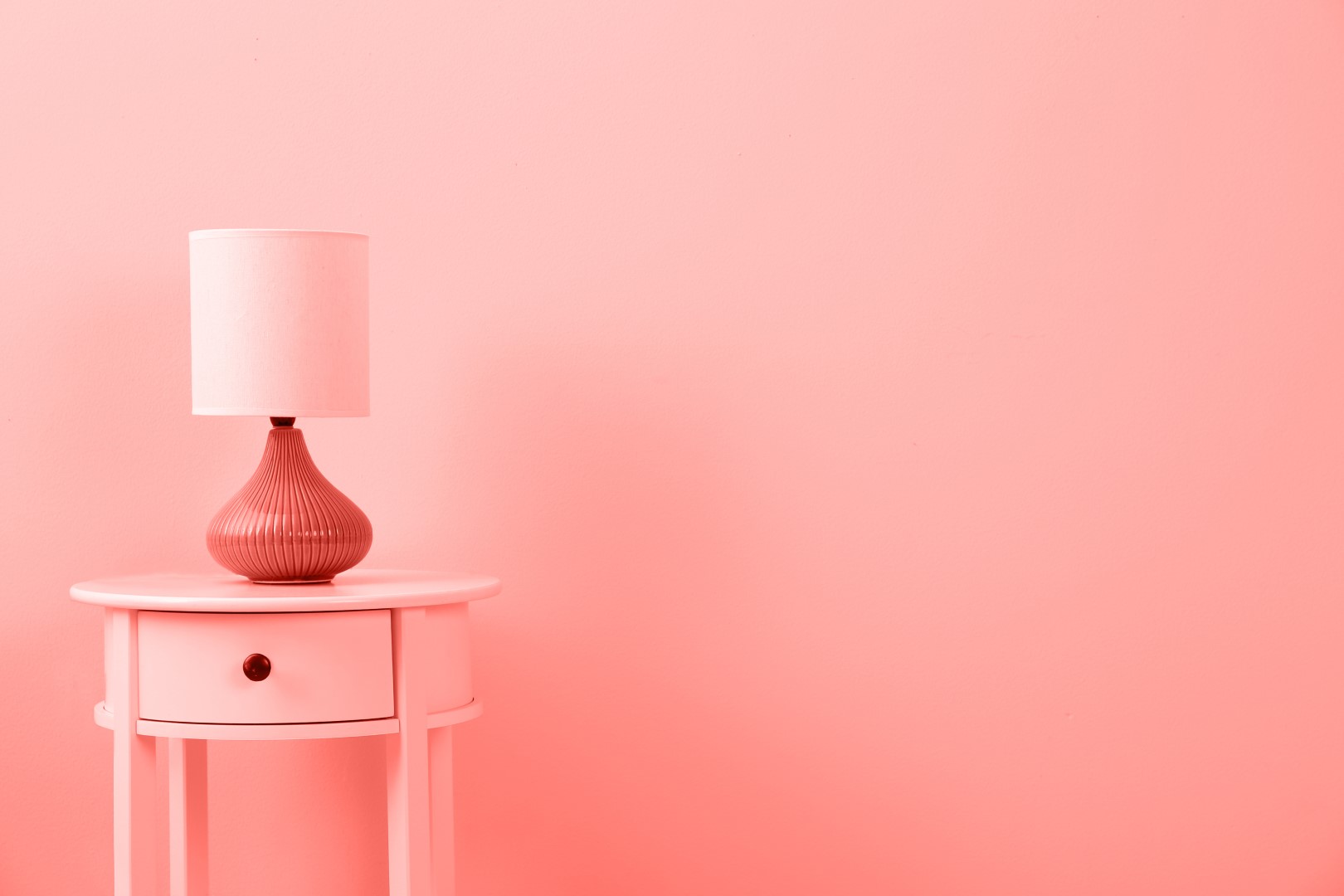 Product name: Stria; price: 8,500 INR
The vein flask showcases a dash of sunlight with golden undertones in the groves helping you keep up with the trend of 2019. The head is adorned with a white lamp shade. The flask-shaped illumination has a metal structure finished in high gloss polish.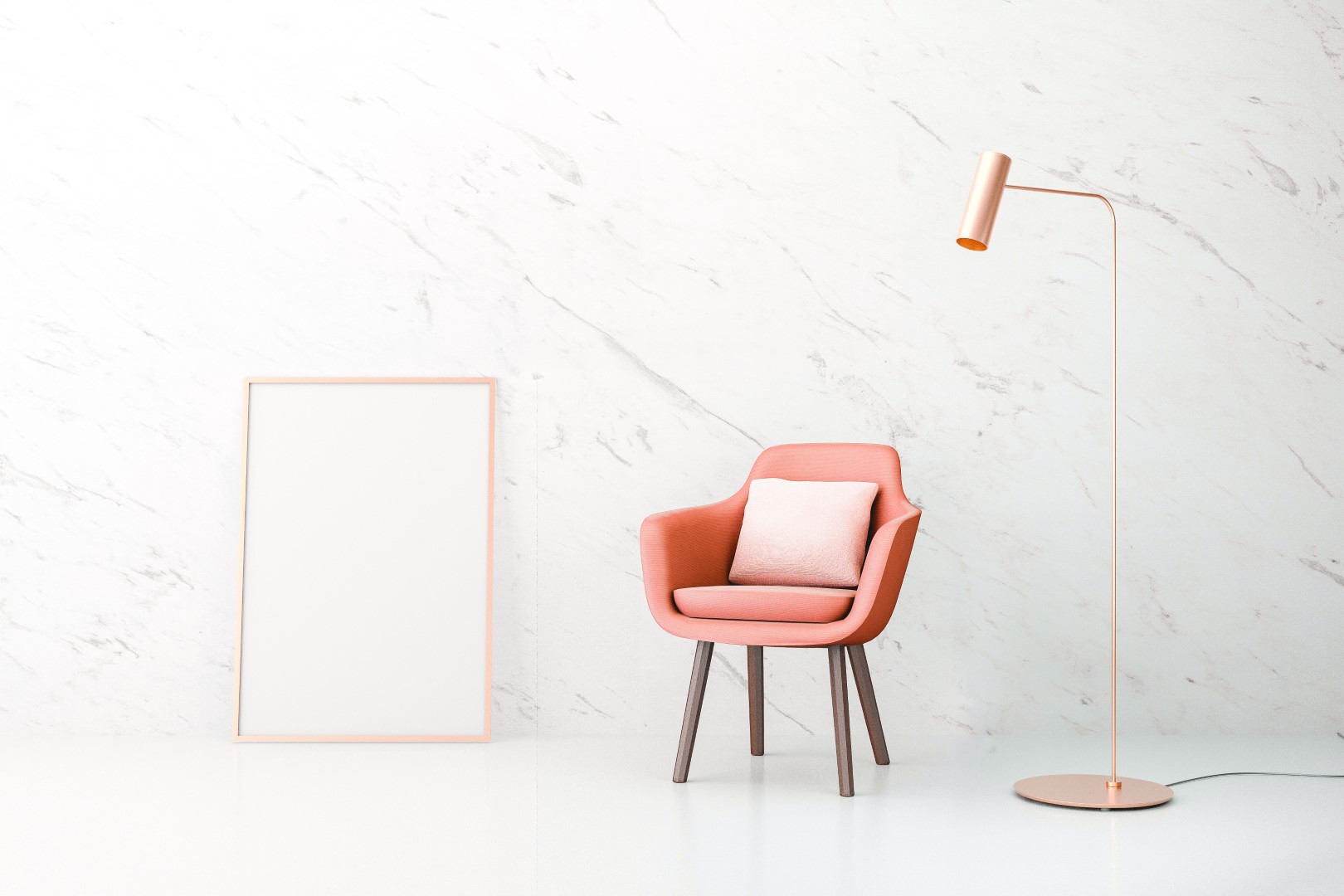 Product Name: Peach; price: 44,000 INR
Make a style statement with this petite study chair upholstered in a pretty shade of coral. Its teak legs are finished in light walnut brown polish. The ivory cushion offers a pleasant contrast.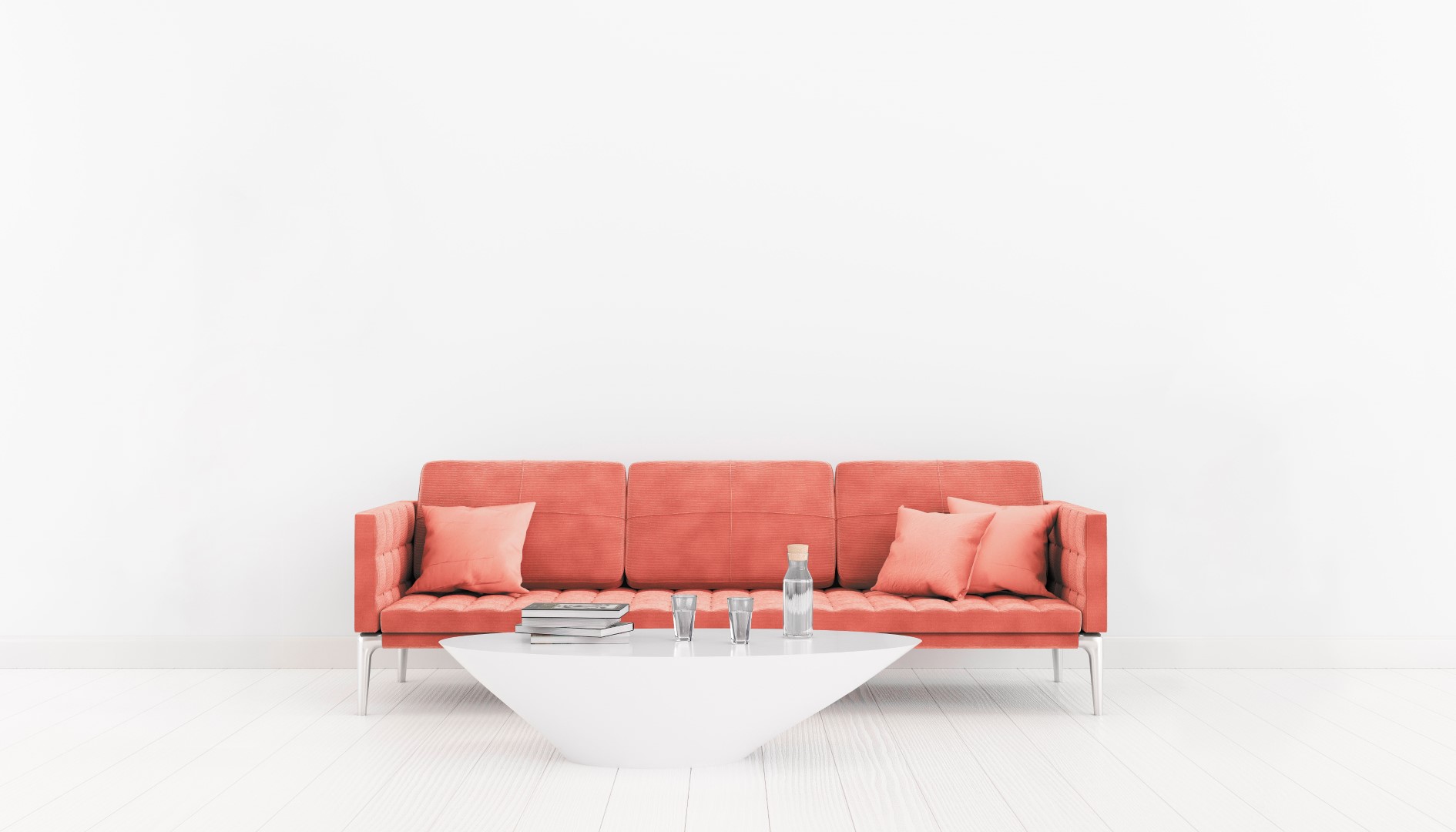 Product Name: Envelope; Price: 89,000 (for a 3-seater)
Sleek and supremely comfortable, the sofa offers the brightness and positivity of the colour of the year through its sumptuous cushioning. Stainless steel legs in chrome finish beautifully support the geometric seats stitched together. A similar upholstery is suitable to design your informal lounge as well.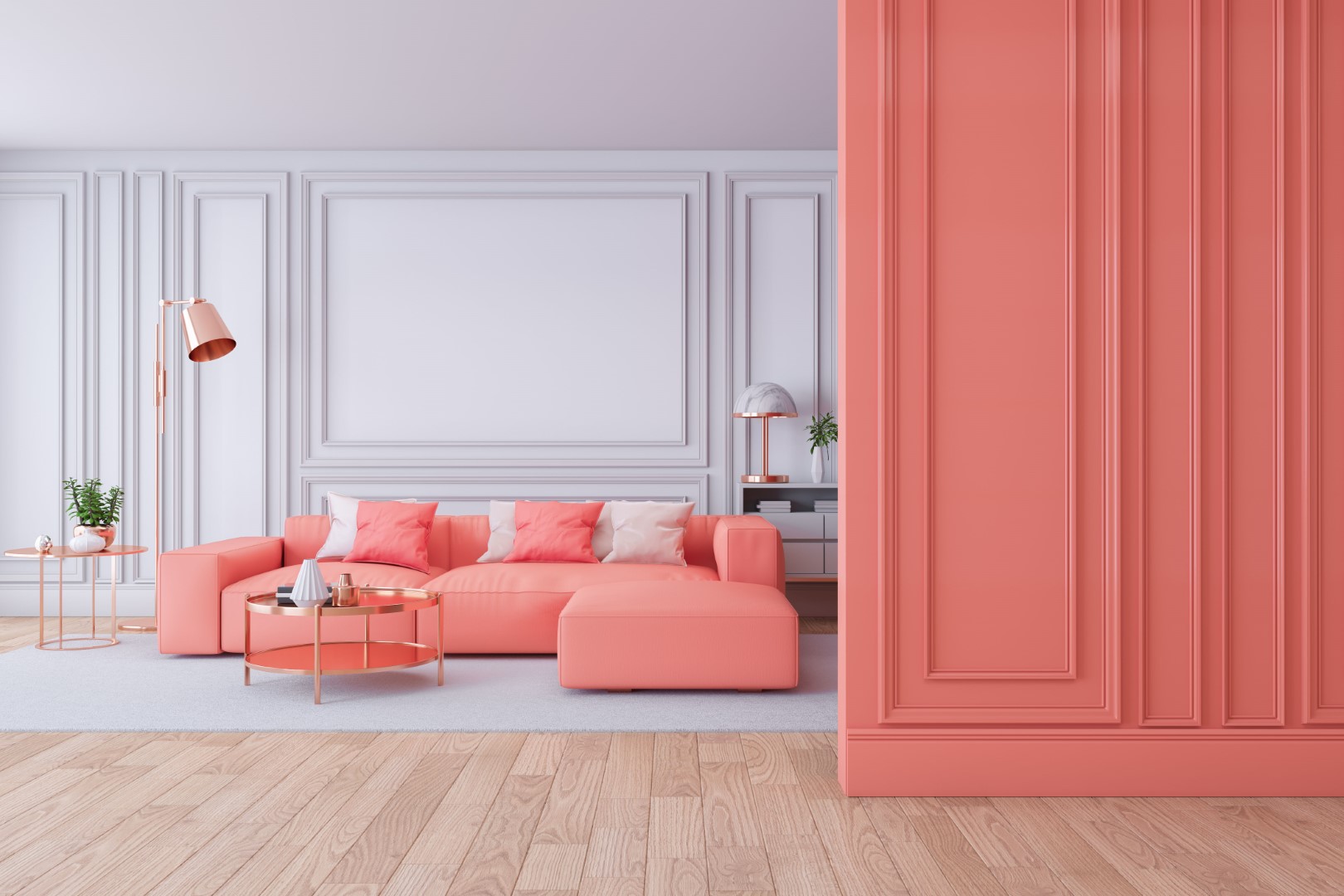 Product Name: Suggestive; price: 1,44,000 INR
Soak in the luxurious proportions of this sectional sofa
with the sophisticated hues of coral. Upholstered in a leatherette mix in a linear fashion, it evokes an inviting vibe. The informal lounge is styled with rose gold metal accessories and the complementing furniture is a straight line piece that exudes panache.
Available here