Jindal Residence | groupDCA
The design of the Jindal Residence began as an exercise in trying to provide personally identifiable living spaces to all members of the client family–spanning three generations–under one roof. The primary challenge was to craft individualistic spaces within the home, while retaining a larger singular theme that would bind the whole residence together.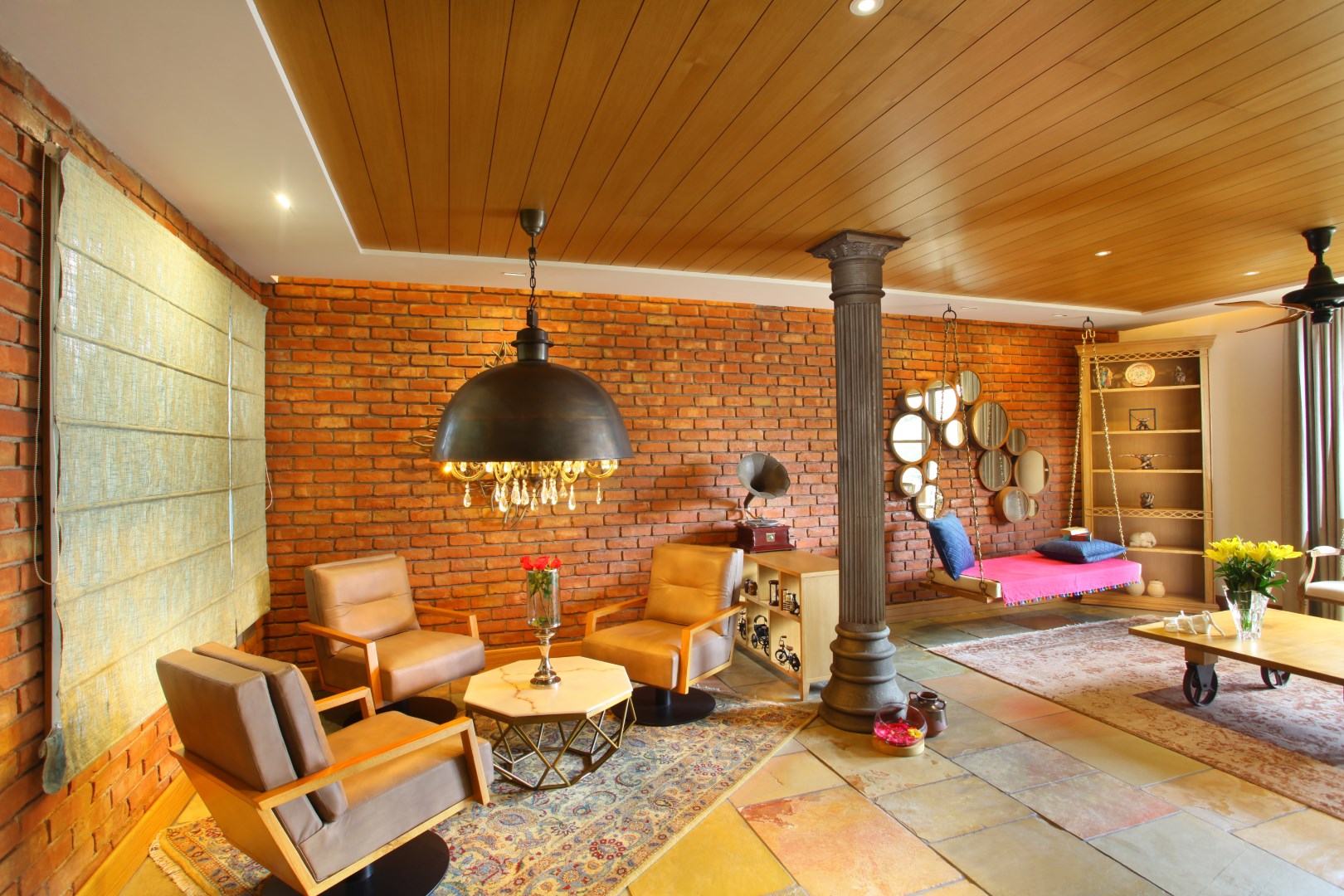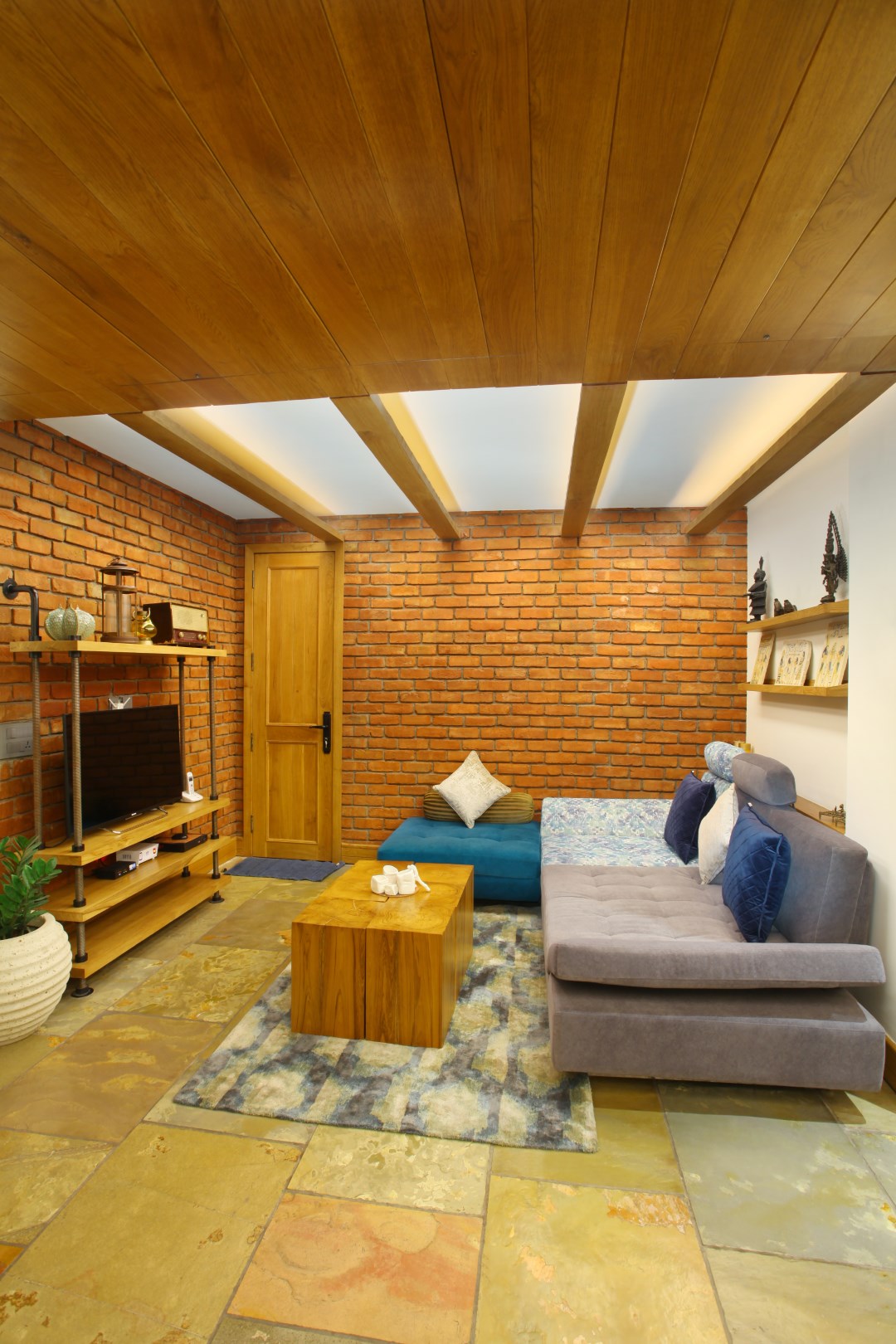 The residence is housed on a single longitudinal floor-plate and is accessible through a staircase and an elevator on its longer side. Inheriting a site with only the floor slabs, there was enough opportunity to make an intervention to carve out a unified space. The main entrance opens into a foyer that provides access to the drawing room, and to a corridor that acts as the circulation spine of the residence. This corridor forms a central axis and runs for almost the entire length of the residence; it opens up into a family lounge and open kitchen-dining in the heart of the house, while its ends are marked by entryways into bedrooms.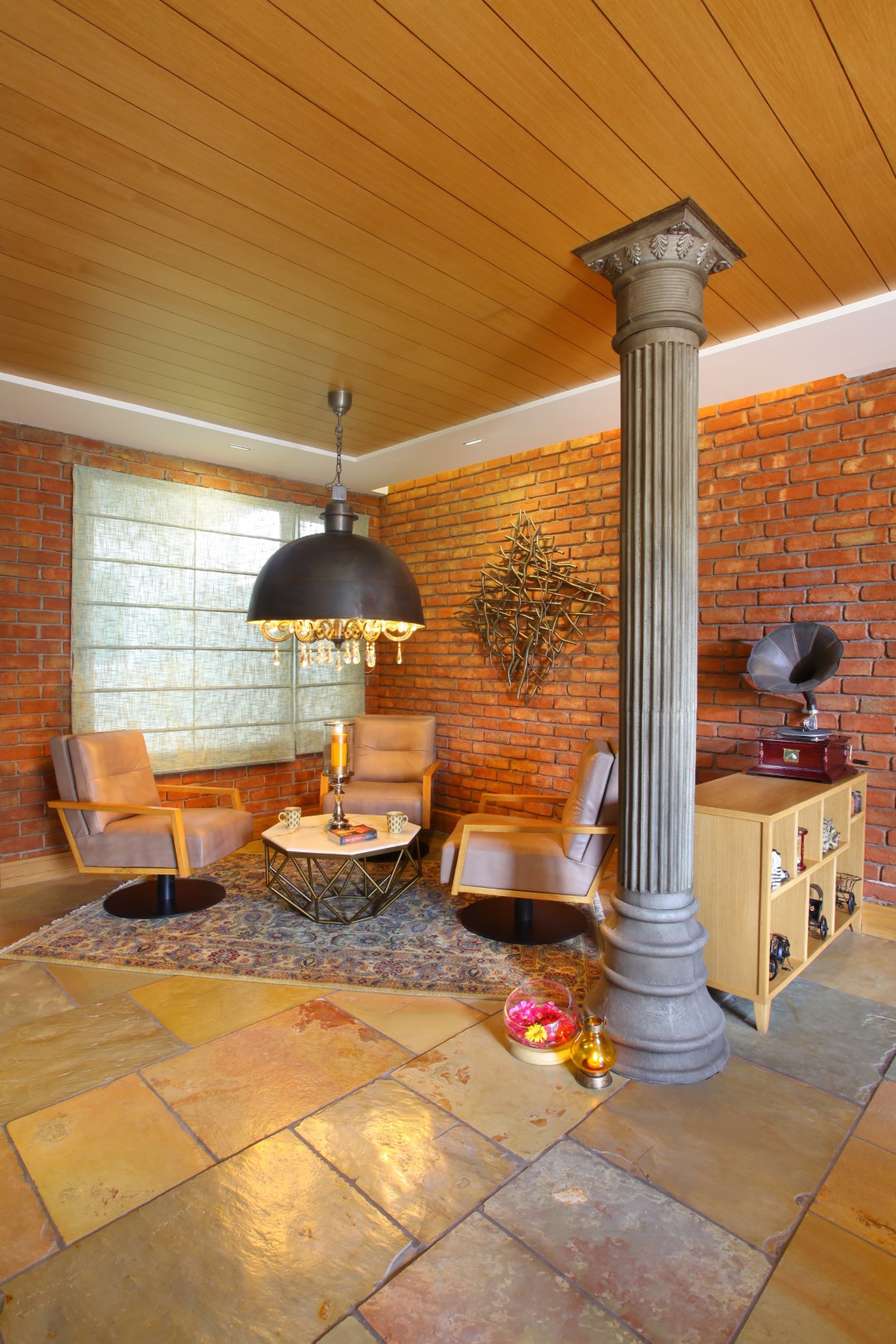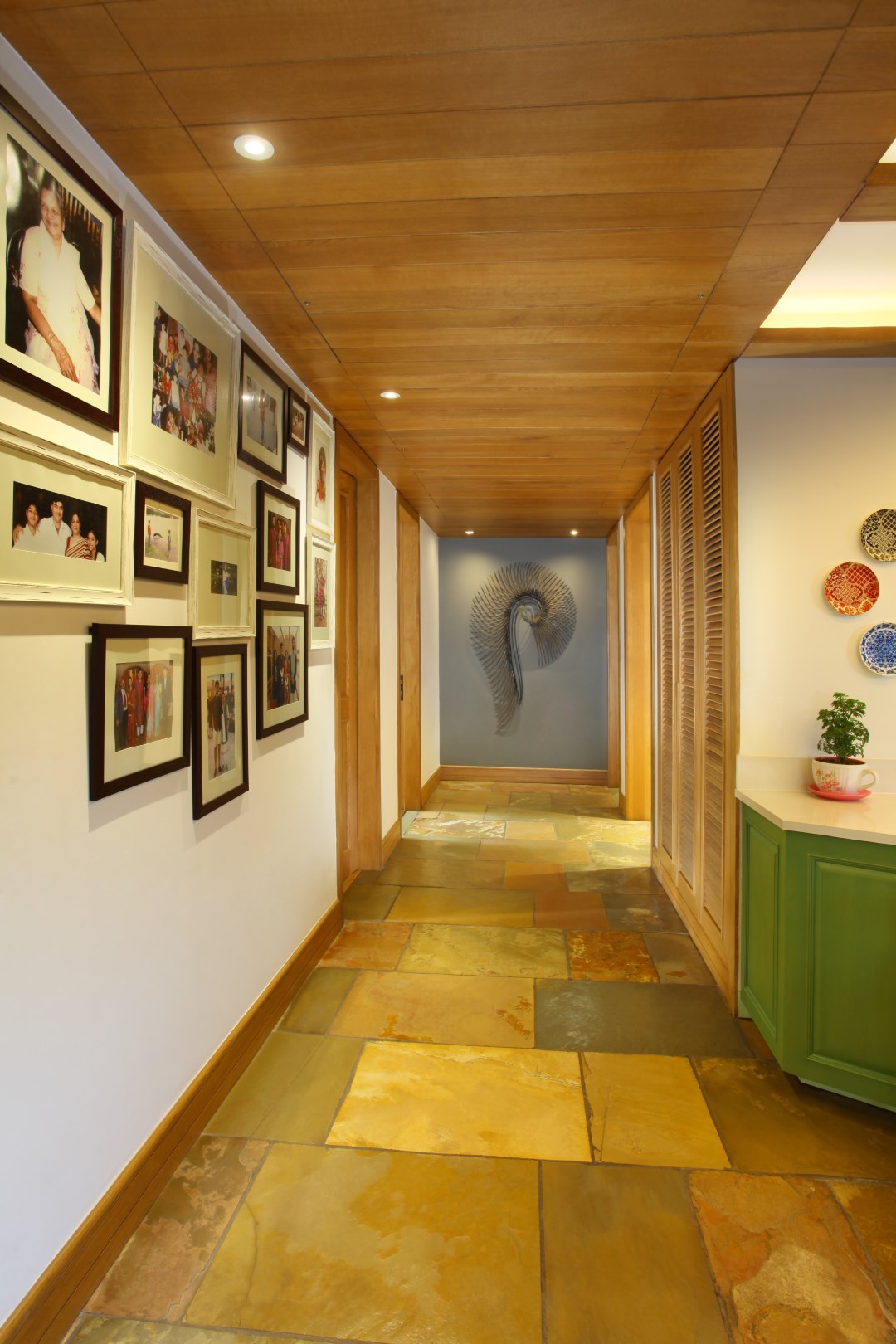 Another challenge was designing around an existing floor-plate structure–when the client bought the floor-plate, the external walls had already been placed and the internal walls were in the process of being put up. This structure, group DCA found, was lacking adequate provision of natural light and air for the interiors. Hence, the floor-plan has been modified in an effort to optimize daylight penetration and cross-ventilation. A central cut-out is devised to bring natural light into the semi-public kitchen and dining space. Additionally, a verandah is provided as an extension to the drawing room, and indoor plants were placed within the house to encourage engagement with nature.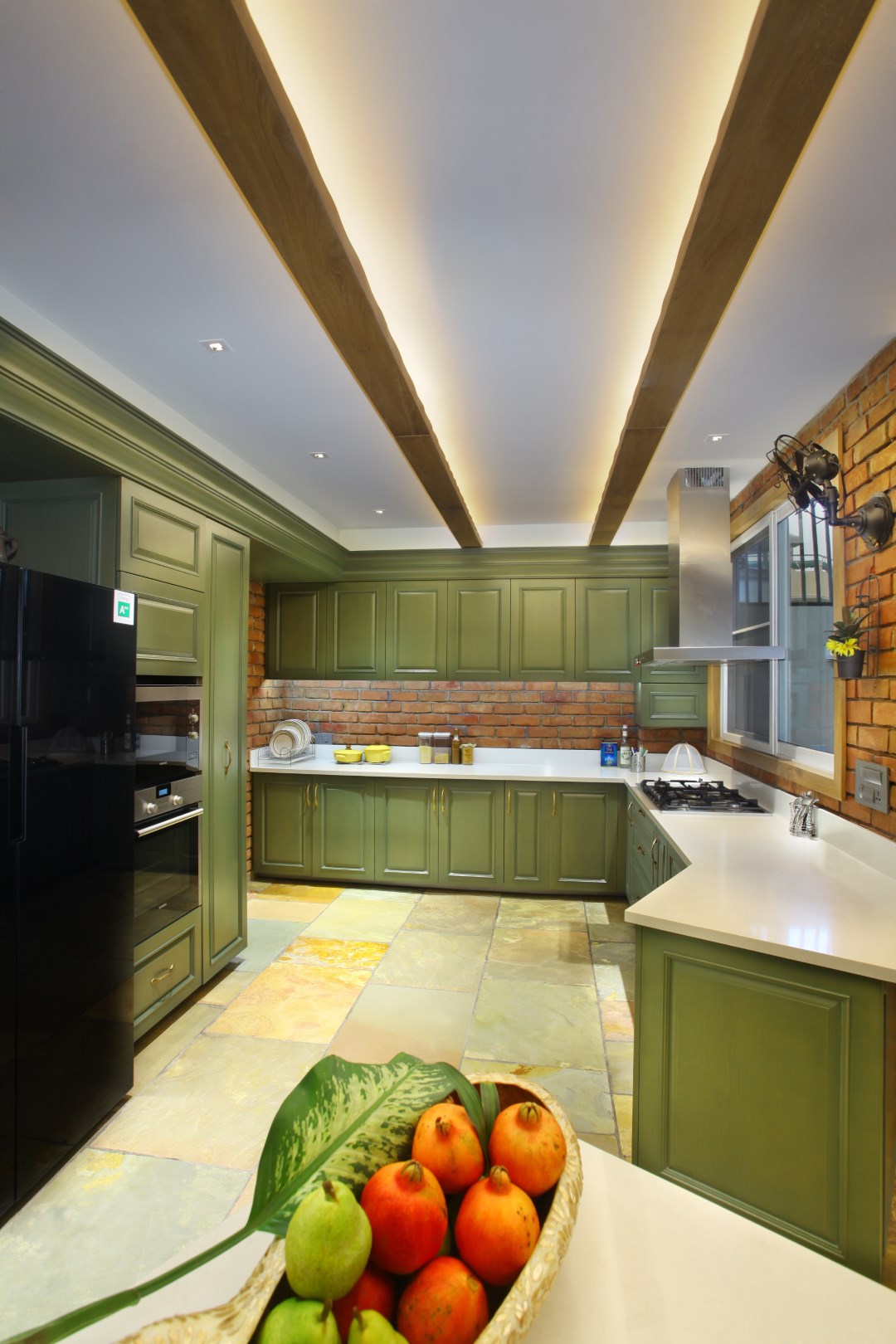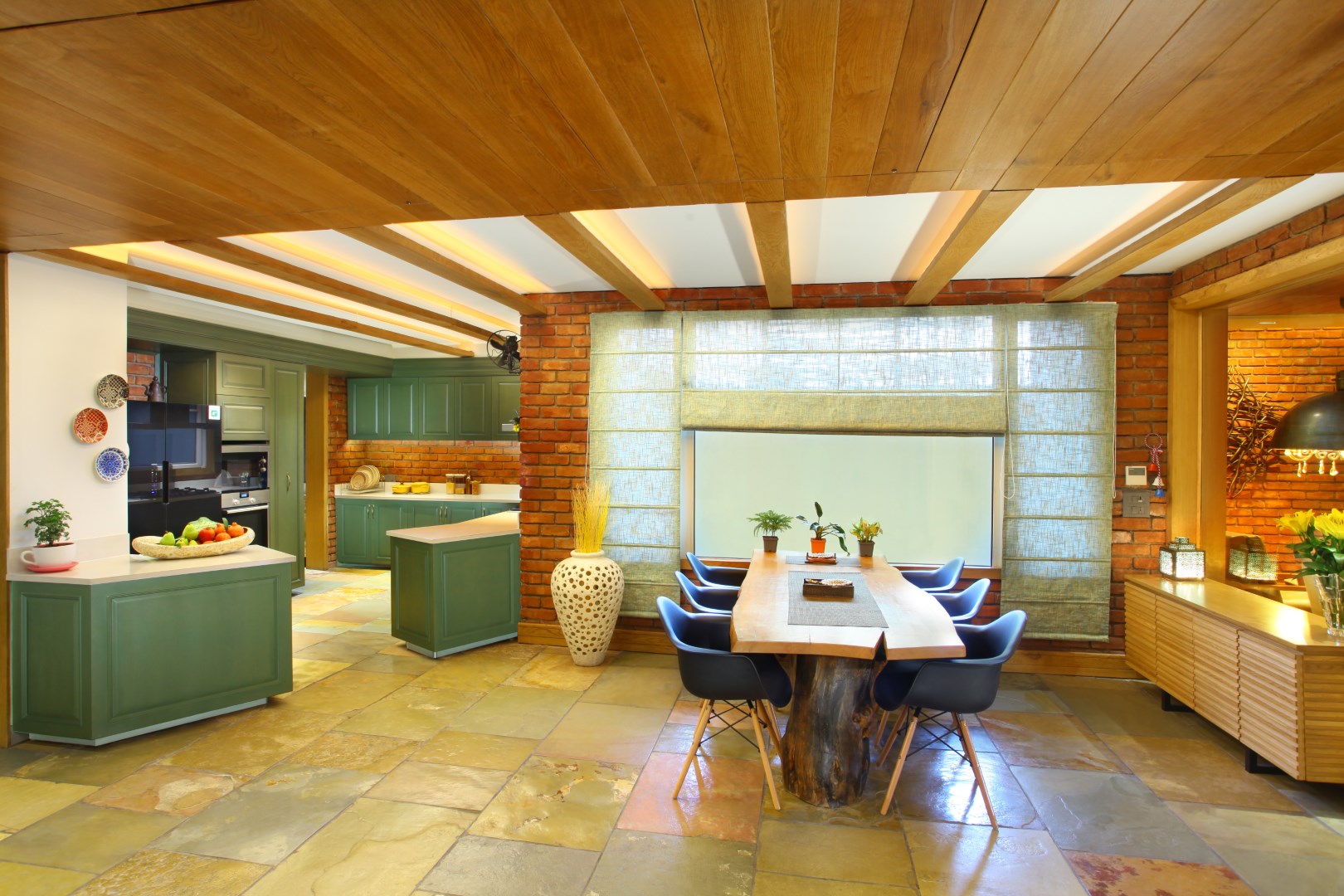 Following the brief from the client, distinctive personalized elements are added in bedrooms to reflect the individual interests and sensibilities of its users; this includes a large world-map backdrop in the teenaged boy's room, and a ceiling-hanging jhoola (swing) in the teenaged girl's room. The larger décor, however, carries the same materiality throughout the residence to weave a metaphorical thread around the home. Natural materials and finishes–exposed brick walls, stone flooring, sandblasted wood–are employed and used in tandem with contemporary art and furniture pieces to impart a sense of eclecticism.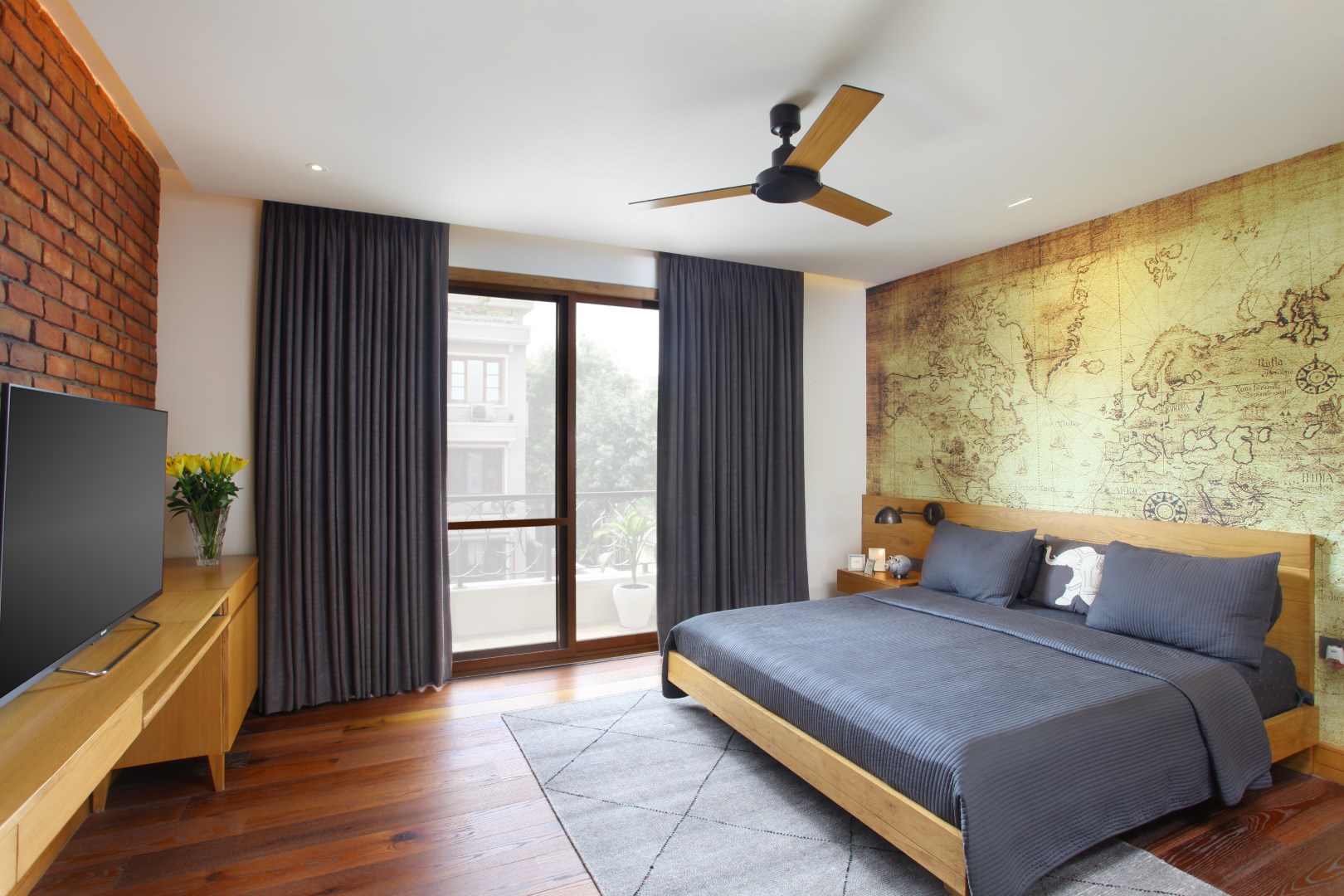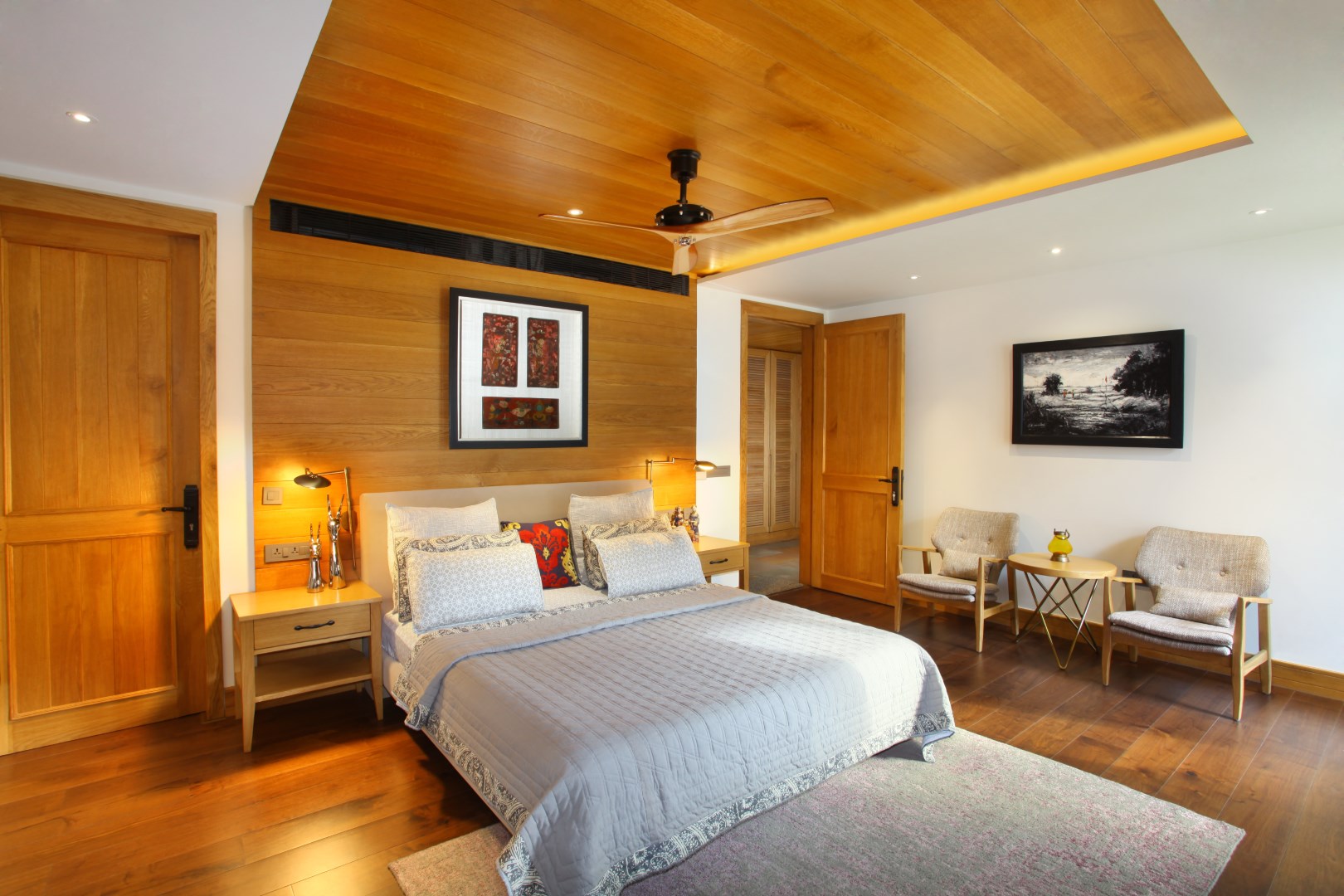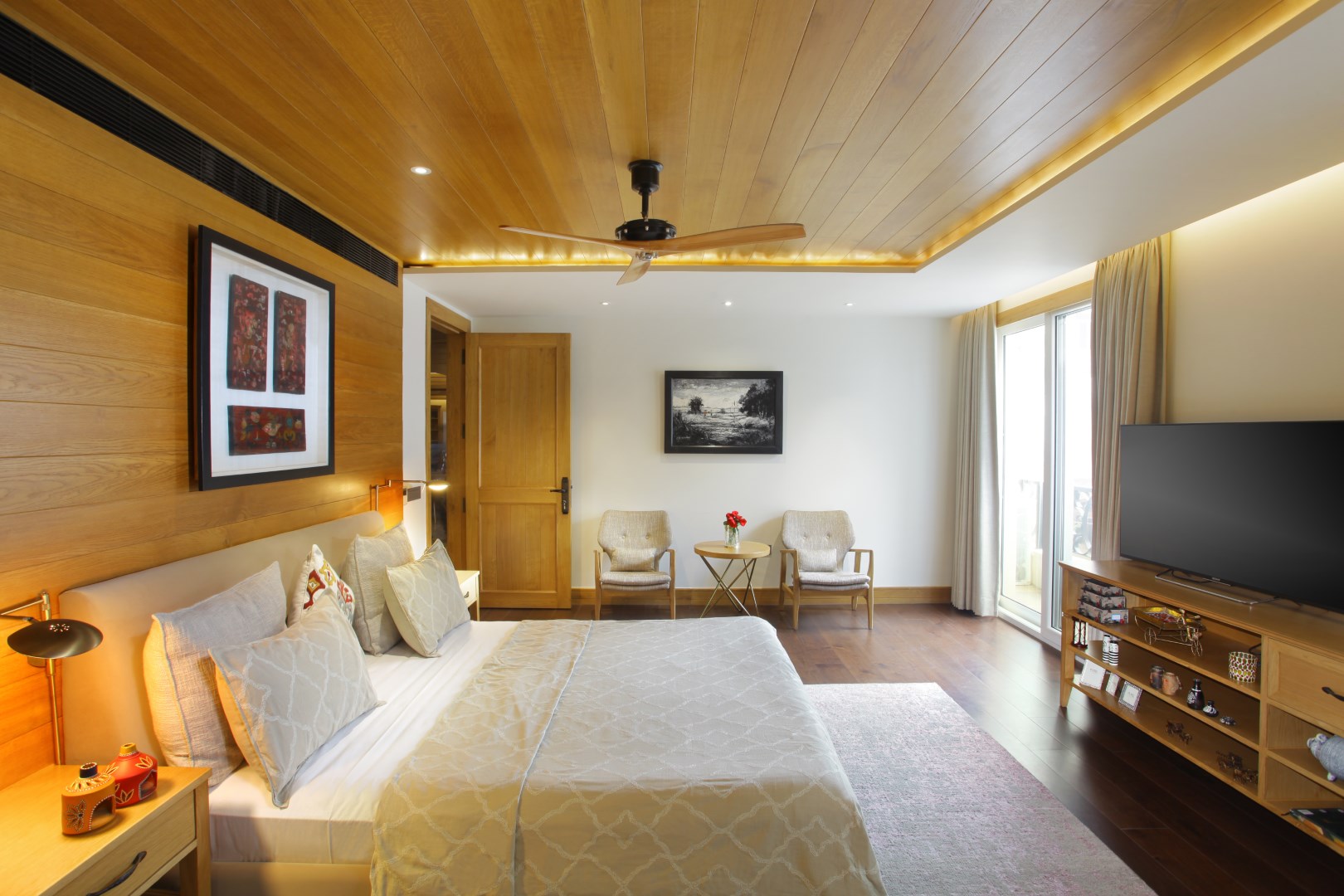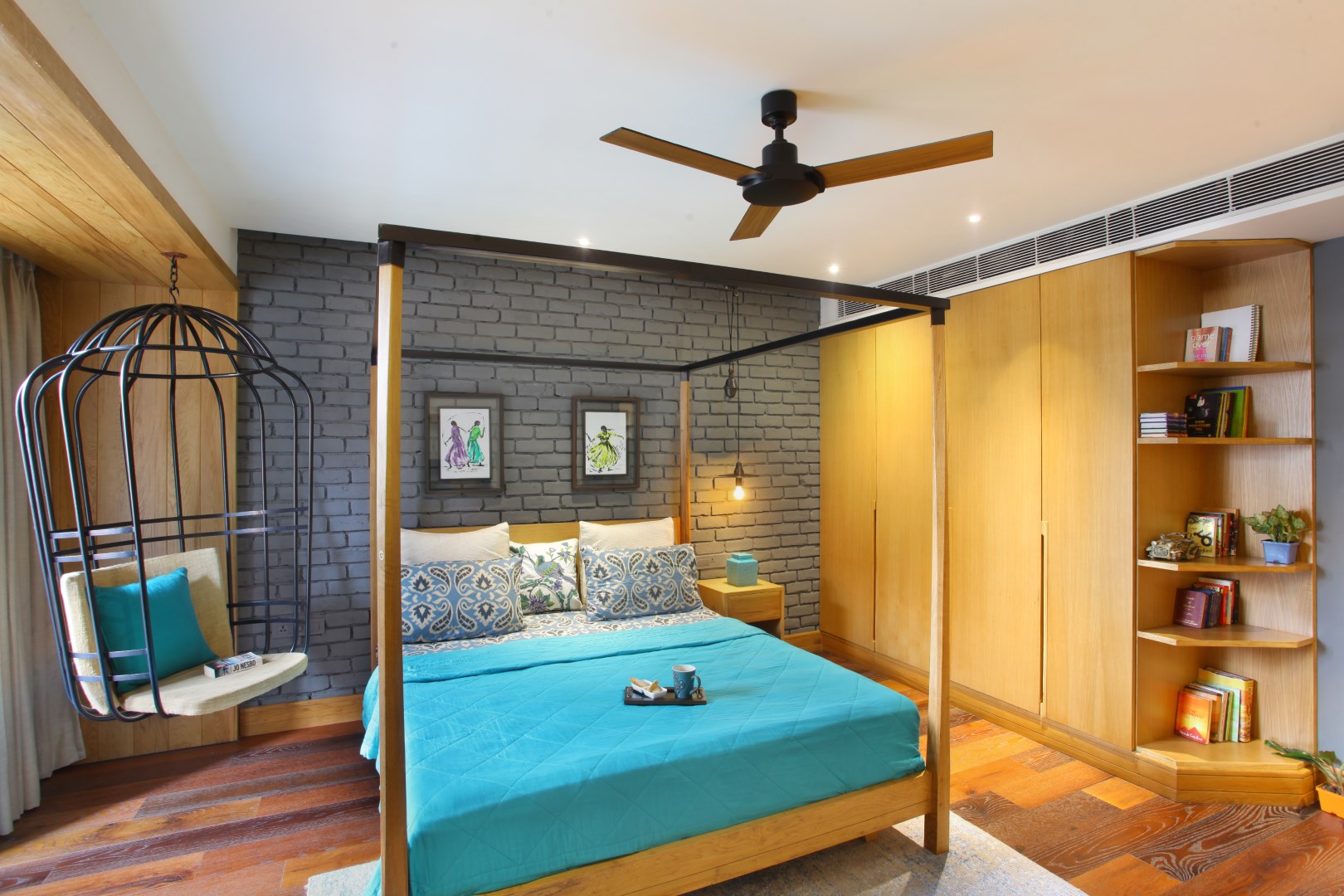 The drawing room features custom-designed products such as a low-hanging hemispherical chandelier, a cast Aluminium column with a European aesthetic, and a wall installation with multiple circular mirrors. One wall in each room is finished in exposed brick to carry forward the material palette, and to tie the spaces with a common thread, albeit in different colours.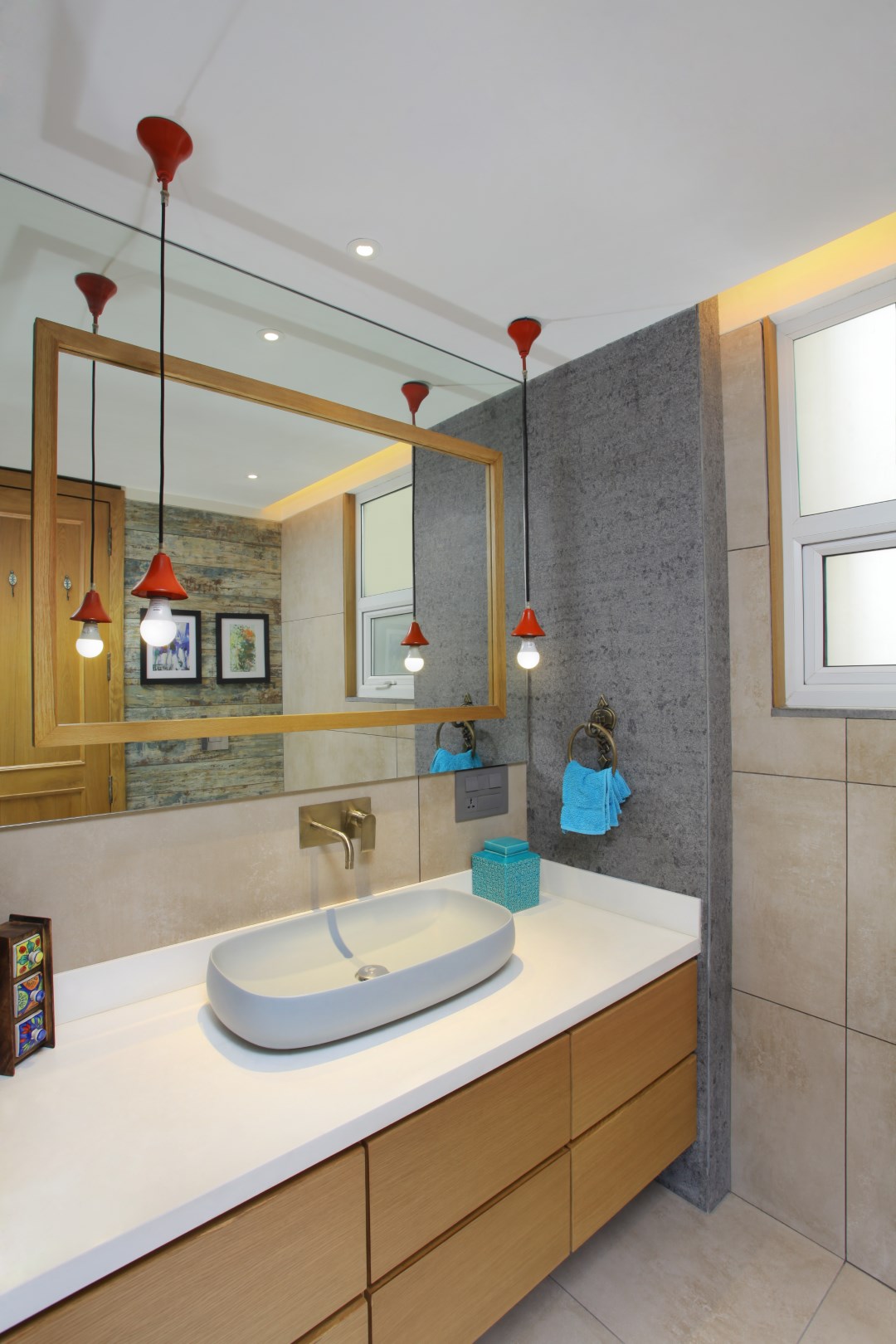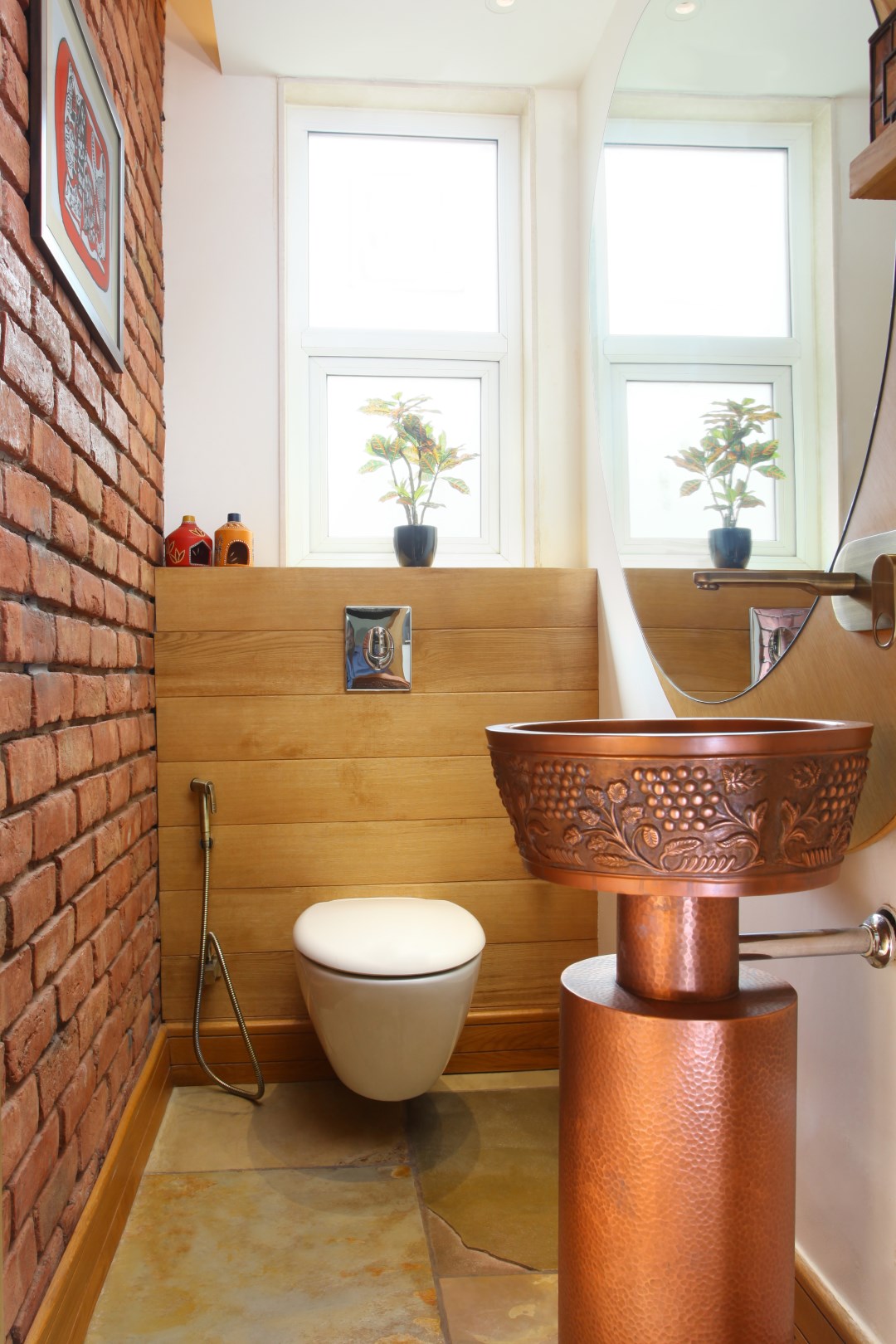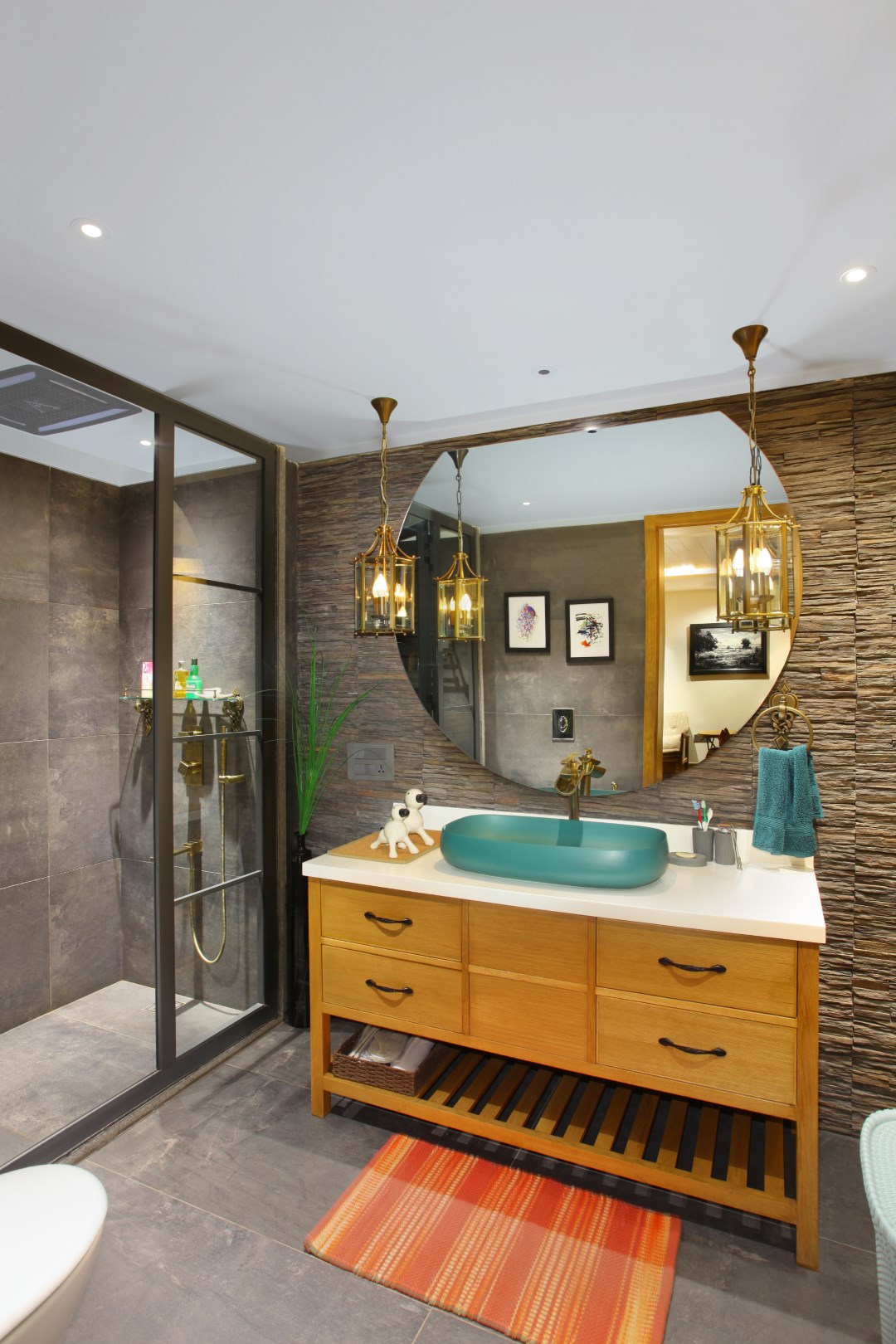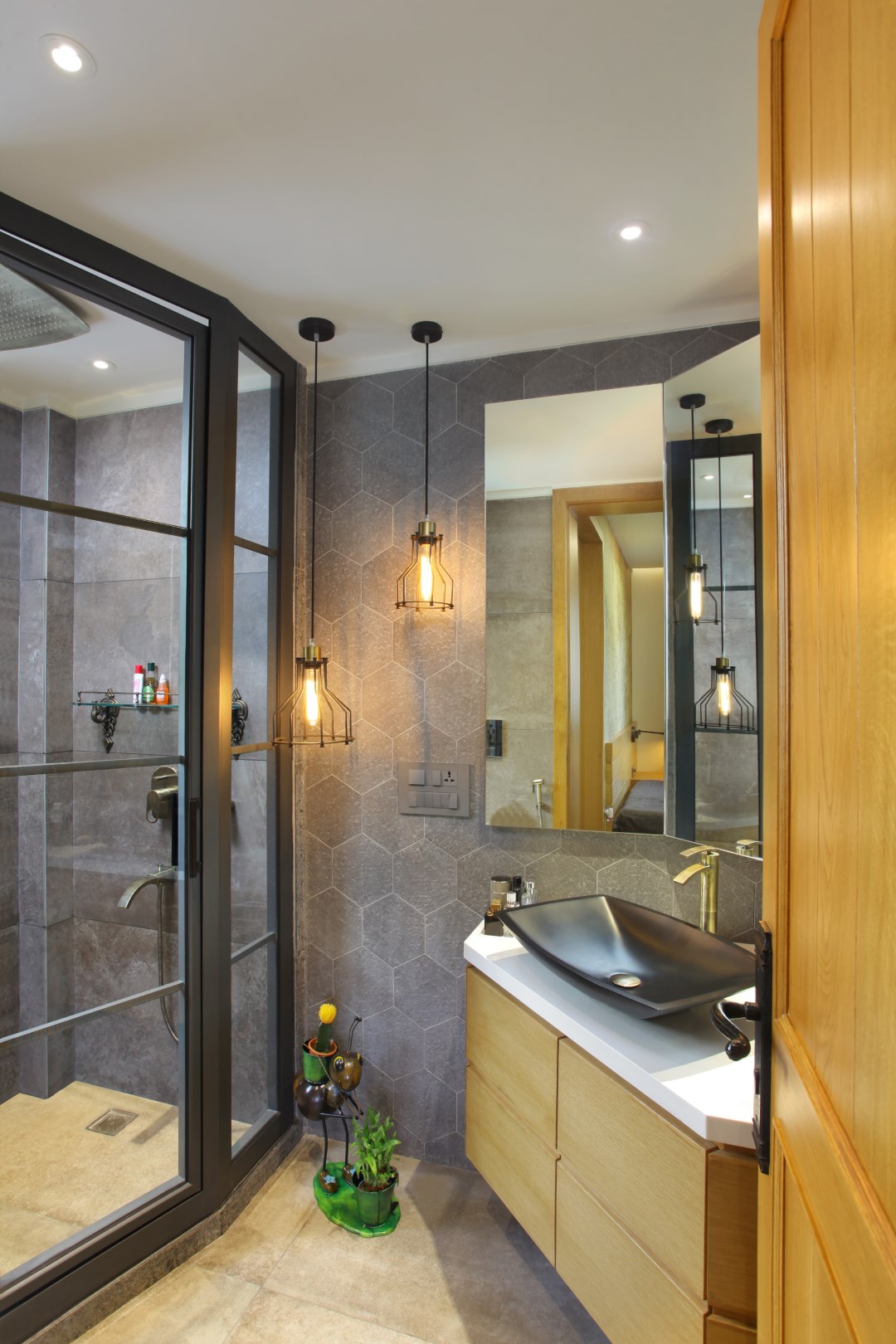 FACT FILE :
Architects: groupDCA
Typology: Residential
Name of Project: Jindal Residence
Location: Punjabi Bagh west, New Delhi
Name of Client:  Mr. Jindal
Principal Architects: Amit Aurora, Rahul Bansal
Design Team: Vini Sam, Pritha Mitra
Design Styling: Nalini Aurora
Carpet Area : 2530 sq ft
Built-Up Area (sq ft & sq m): 2950 sq ft
Start Date: March 2016
Completion Date: September 2017
Photographer:  Kapill Kamra (The Portrait)