No matter how hard we try to decorate our homes, we are always unable to reach that 'designer home' look that we see so often in magazines and the media. Homes that are kept minimalistic, open and well maintained is a final goal many are yet to reach. With work, kids, animals and domestic chores ruining your chances at having a designer home, you may want to look at ways of decorating that soften and draw your eye away from the trail of destruction left behind from day-to-day life.
Indoor plants bring a strong and welcoming vibe to any living space. A touch of green in the home is a trend which is only becoming more apparent in modern style. Not only do these indoor plants improve the aesthetic of your home but they require little to no maintenance and are cost effective among many other things. However, it is very important that the pot that houses your plant makes just as much of a statement as the plant itself. See the range of indoor plant pots and large plant pots from Domayne Australia and let me take you through a few of my favourites.
Rustic-Chic

&nbsp
Bring a stylish industrial atmosphere to your home with a Kamara Cement Pot. Made with cement, this pot has been crafted to imitate the texture of woven wicker. Its organic colour and tone means it can be paired with a variety of plants to bring a modern finesse to your living space.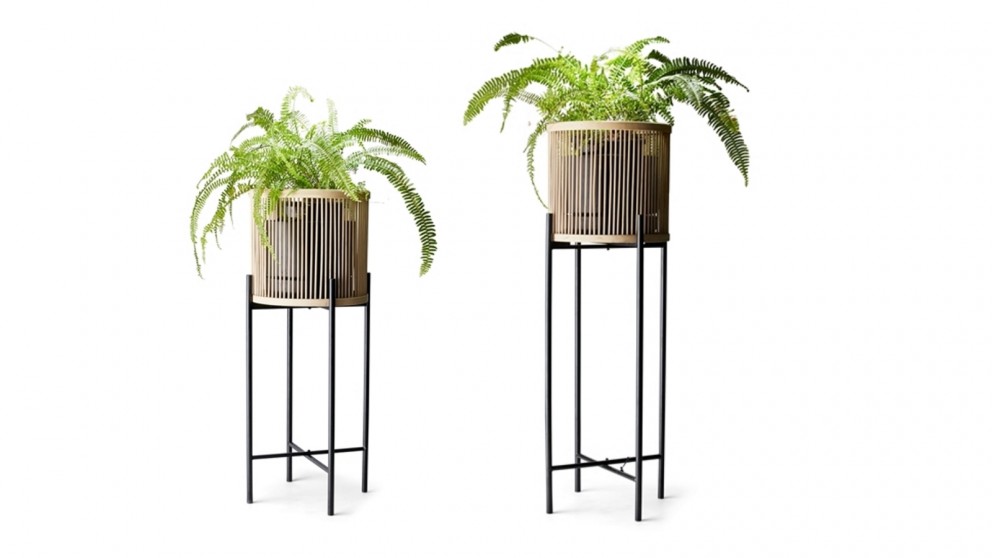 A Touch of Luxury
The Maison Lynch Iron Bronze Tri Leg Planter brings an everlasting glamour and aura to your home. Sophisticated details and its elevated height means that its beauty isn't lost below eye level.  Made with iron, this planter encompasses soft, rounded indentations which give your room a touch of elegance and luxury and brings out the life of your houseplant. View the huge range of pots and planters from Domayne.com.au.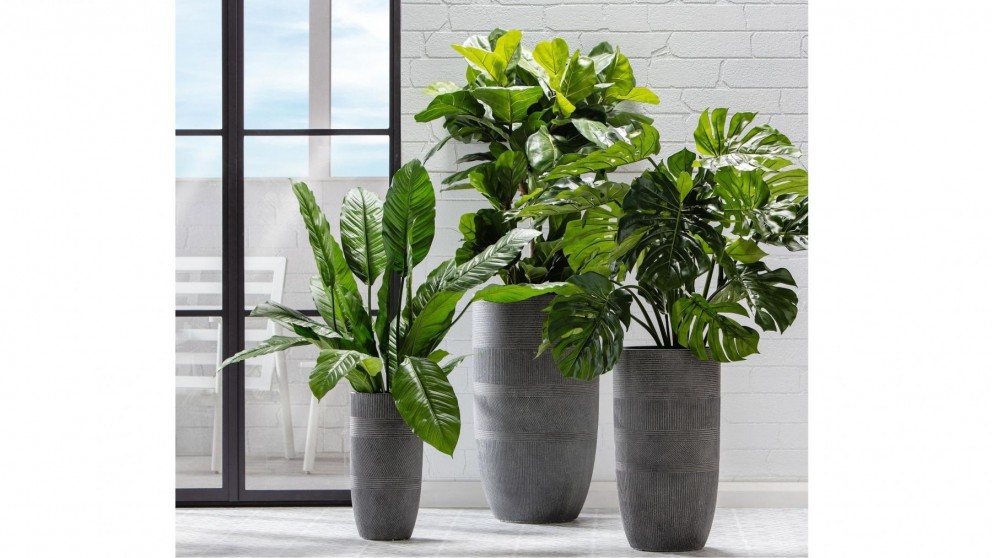 Keep It Cool
A classic Cement White Wash Planter brings your home a light summer style while still featuring a rustic and industrial feel. Its strong and robust design means you can move it between your indoor and outdoor space as the seasons change. Its white-wash finish is perfectly complementary to greenery of ferns and other houseplants.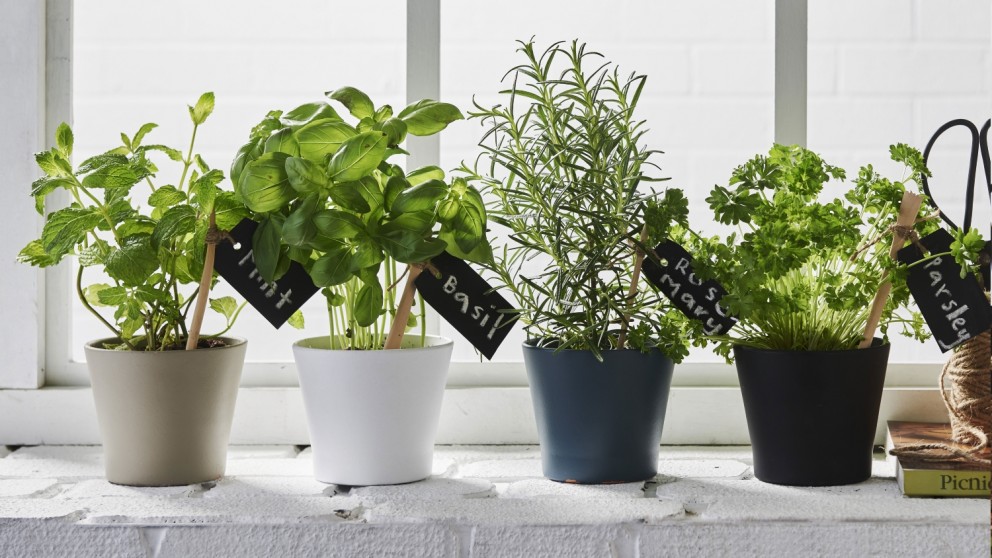 A Splash of Colour
Make a bold statement in a gloomy room with the Potty Planters. Available in a range of cool colours, these durable pots make the perfect statement piece for your favourite plants. With its simple yet contemporary design, these pots are the ideal accompaniment to a modern living space.
A house doesn't become a home until you introduce your own personal warm and friendly touches to each room. Regardless of your style aesthetic, house plants are a sure-fire way to add softness and your own unique flair with a pop of colour. Choosing the best pot or planter to complement your house plant is key in enhancing and developing your home's character. Whether you're interested in an industrial, luxurious or colourful style, take the time to explore the range available to you and make your house look like a designer home.