&nbsp
Jewellery showroom Design Enhanced Through The Idea Of Minimalist Luxury | The Design Yard
Jewellery represents time and witnesses stories. Sometimes, jewellery contains stories while space contains the jewellery. The new showroom of Gurukrupa Jewellers was re-built on the existing plot the client already had a showroom on. Set in the main market in the town of Petlad, about 17 kilometers from Anand, Gujarat, lies a tall modernist cubical structure that immediately makes an identity from the rest of the streetscape. The client wanted to expand his establishment on the same locality and insisted on adding two more floors to accommodate his needs while keeping everything Vastu compliant.
Visit: The Design Yard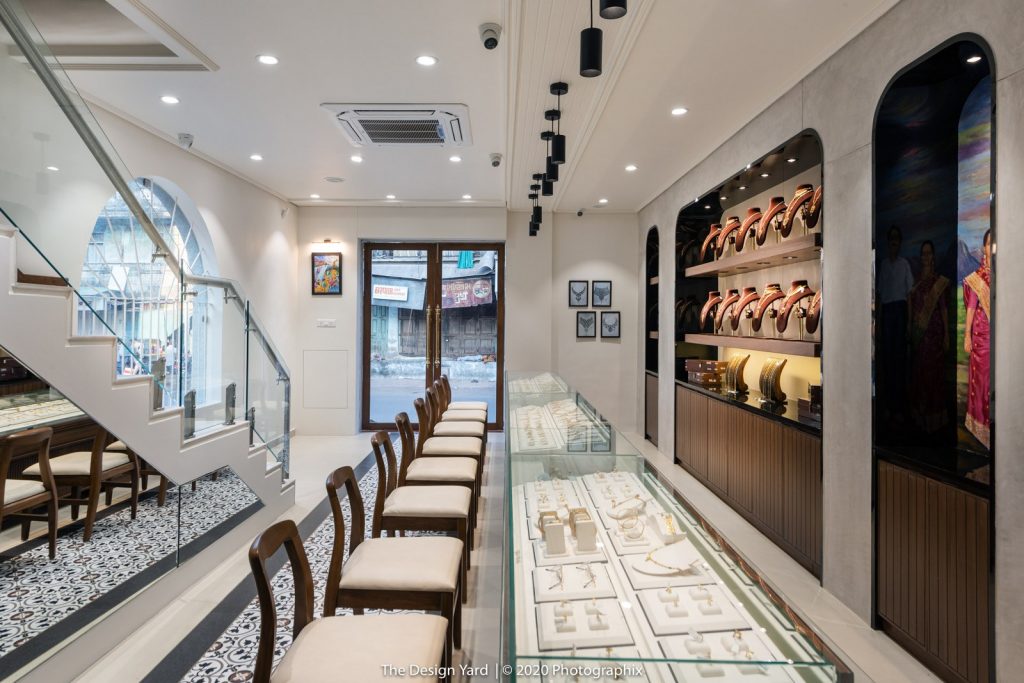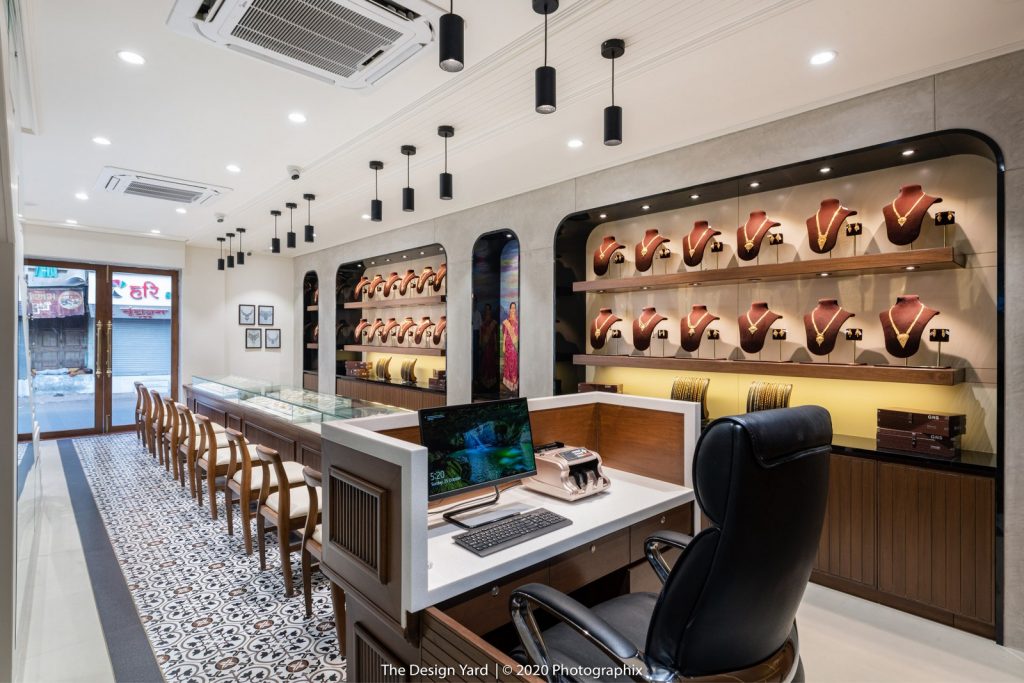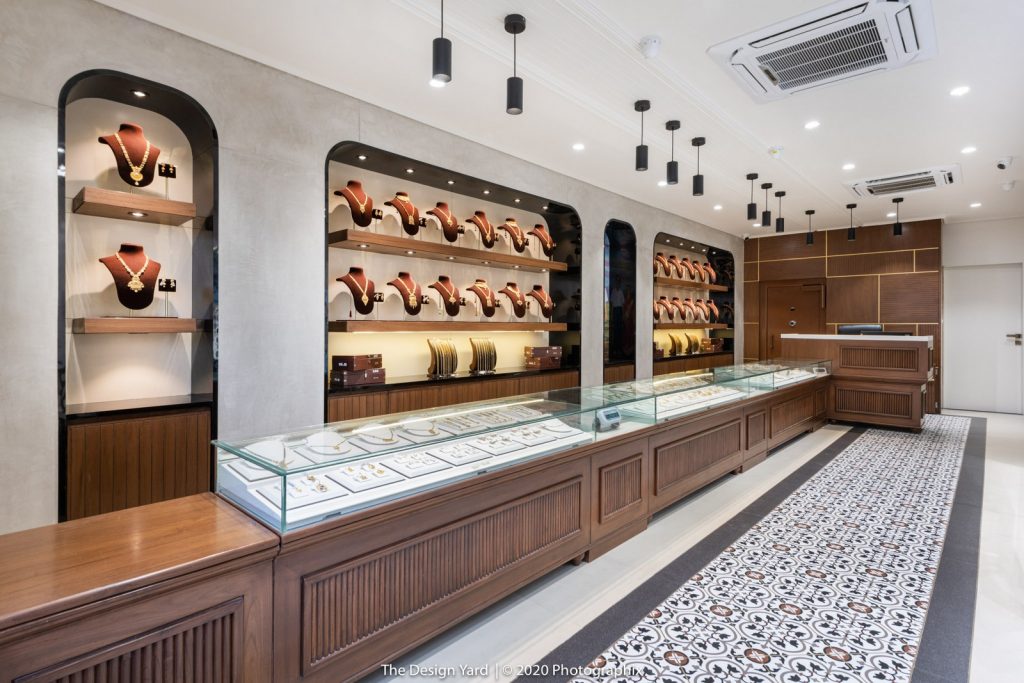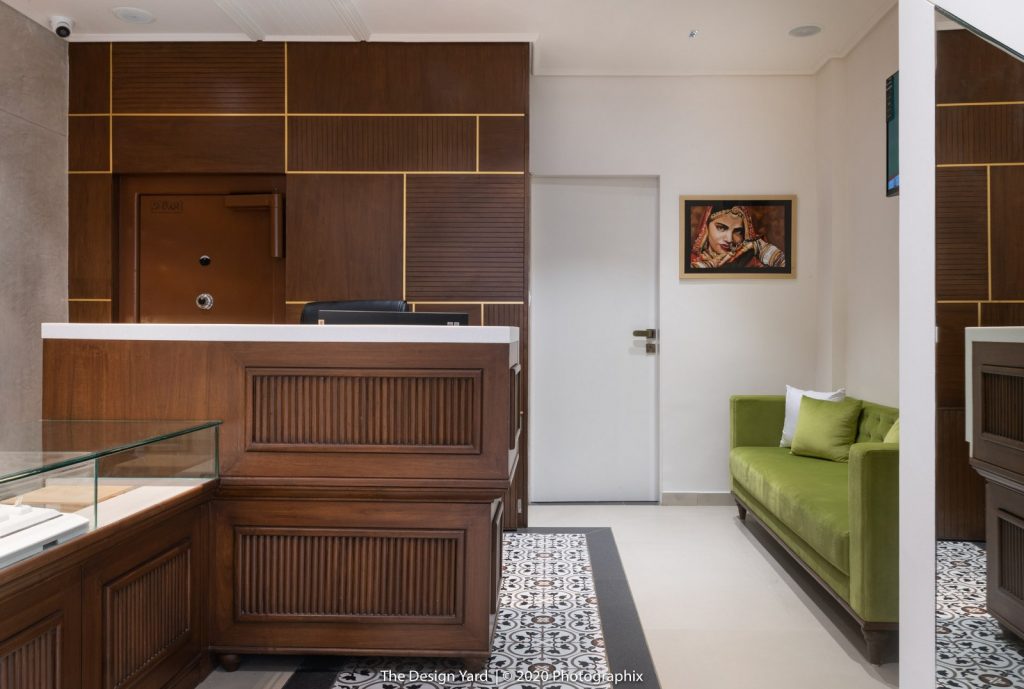 The designer has used the idea of 'minimalist luxury' to enhance the quality of the space. Spatially the floors are segregated keeping in mind the customer flow and the client's way of working. The ground floor houses the gold display, a strong room, and a small pantry; while the first floor houses the silver section and the client's office space with a small attached strong room; and the second floor is a storage and utility spaces.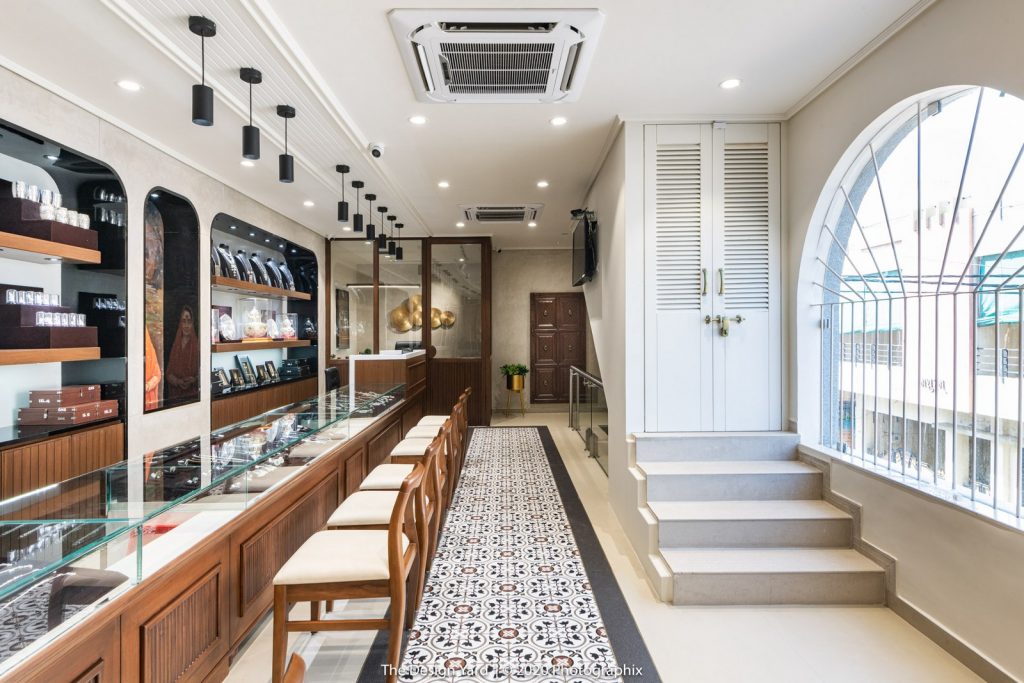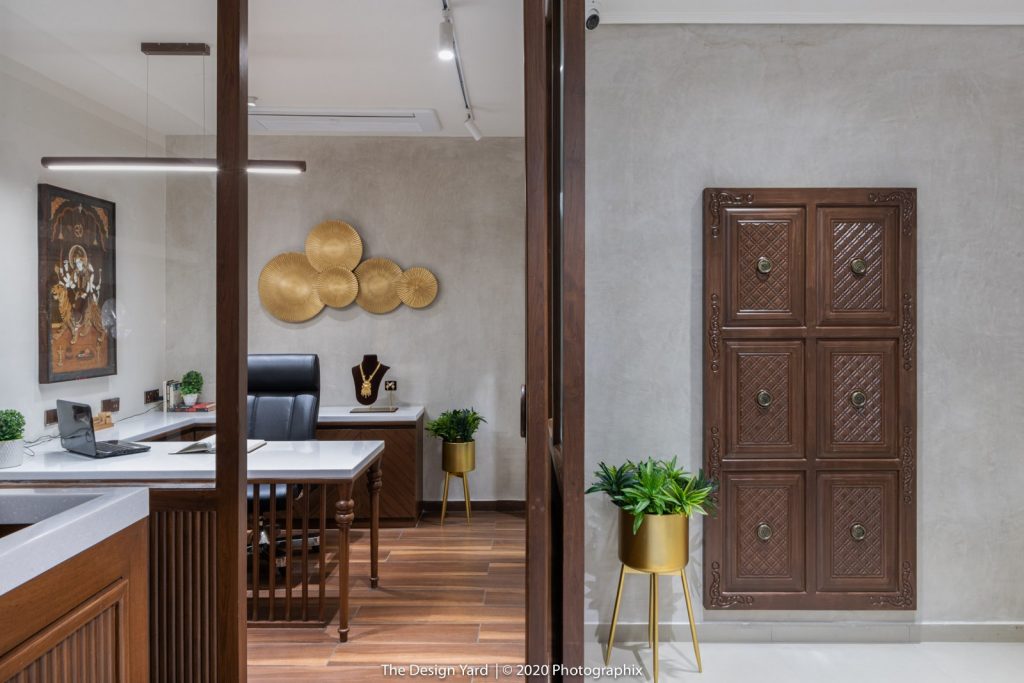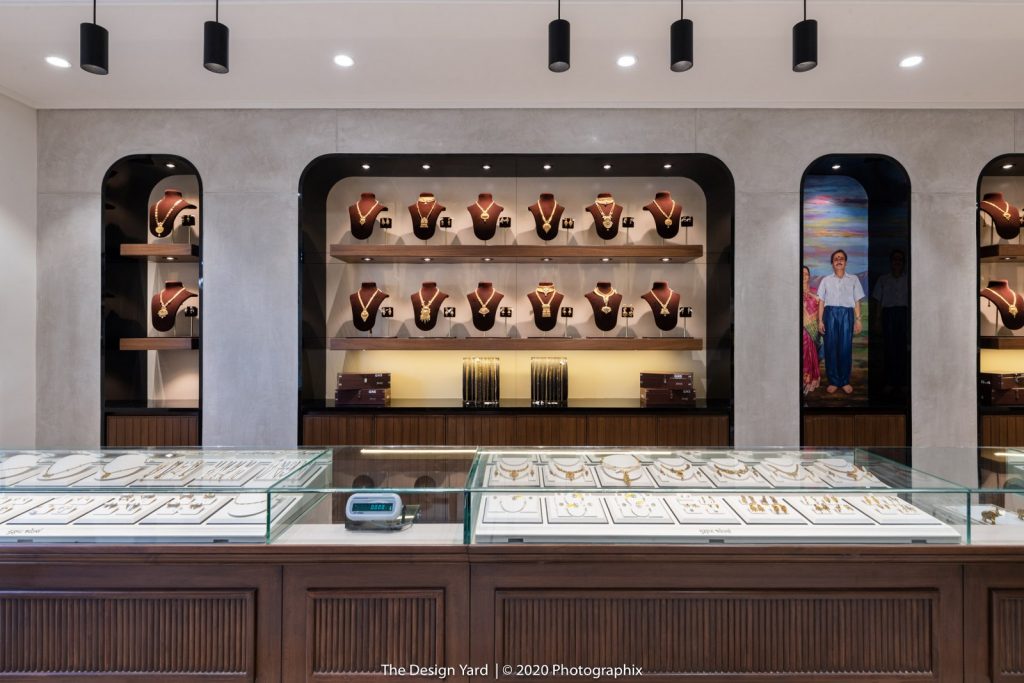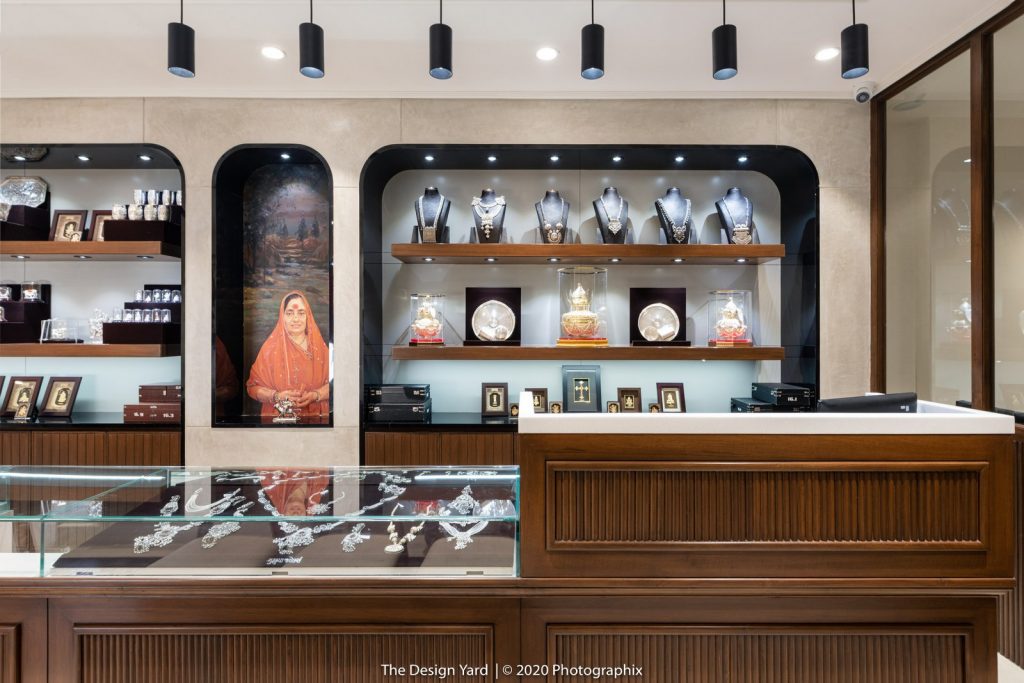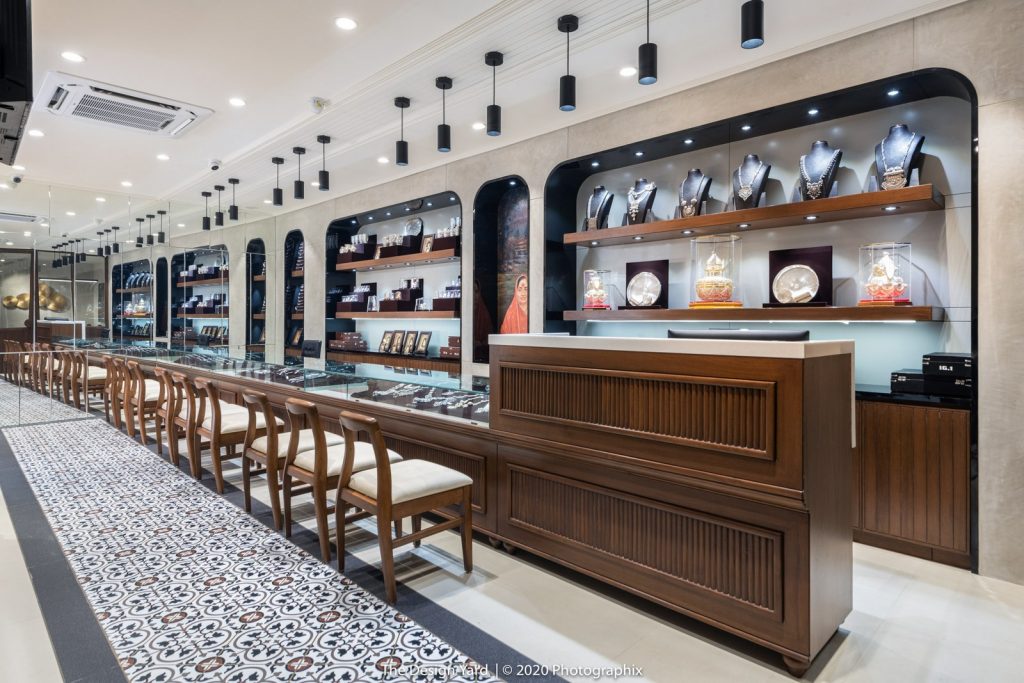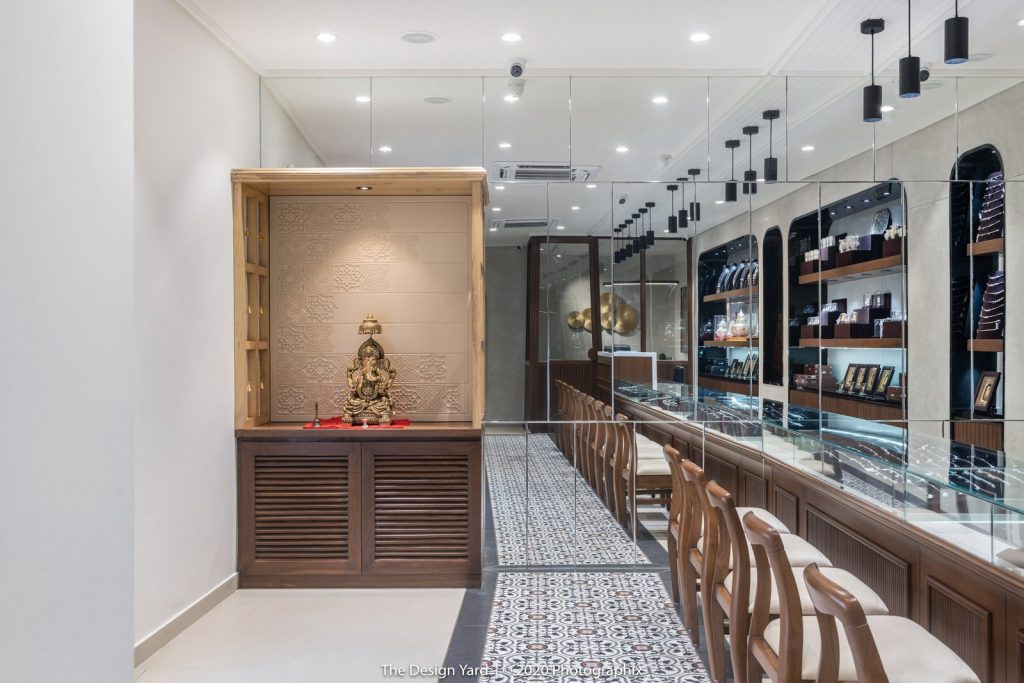 Overall, the design concept of the entire showroom is focused on creating a muted colour palette yet giving a rich luxury ambience to the space. While space is predominantly in the shades of white and beige, wooden finish surfaces provide warmth to these spaces. The flooring consists of beige stone finished tiles; patterned tiles with brass accent inserts form a pathway breaking the monotony of the beige flooring.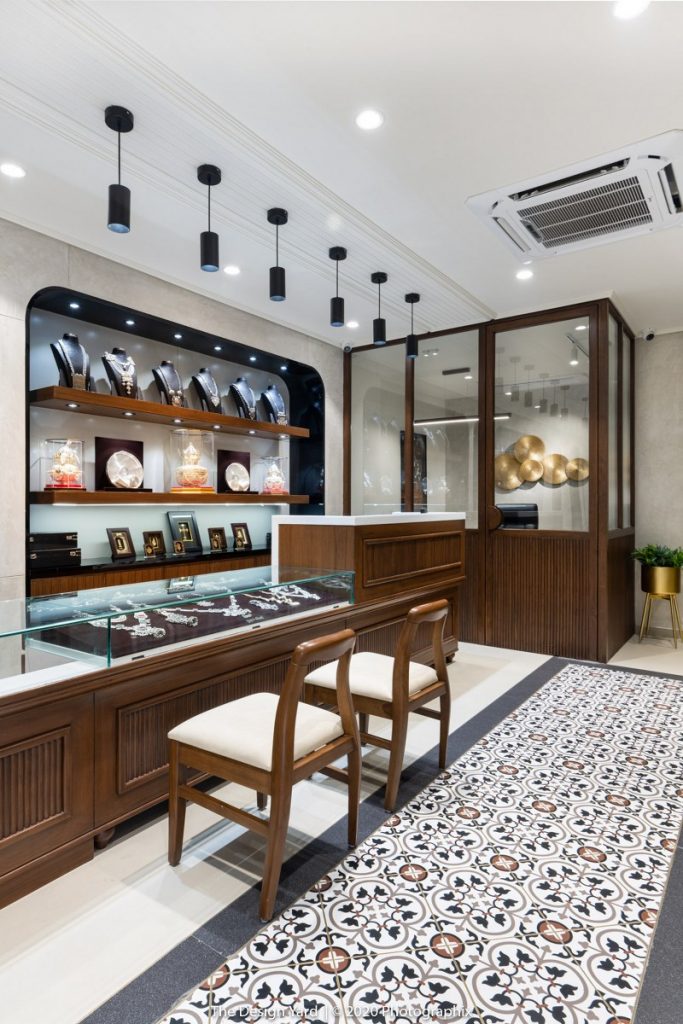 A long wooden set of tables accommodate the counter display to display the finer pieces of jewellery finished in all wood look, with fluted panelling in the front. The soft curves on the wall display pay an ode to feminism. The wall display is finished in a beige lime plaster that creates a feeling of timelessness, with the gold and silver displays having beige and grey backdrops respectively. The first floor has a mirror panelled wall that creates a visual illusion of an extended space.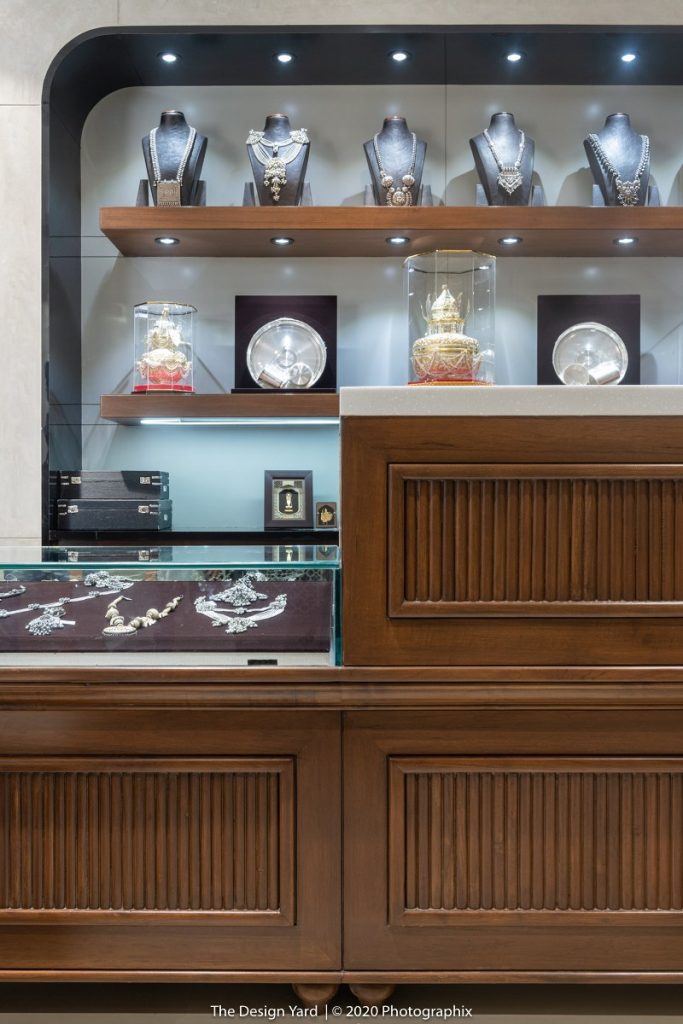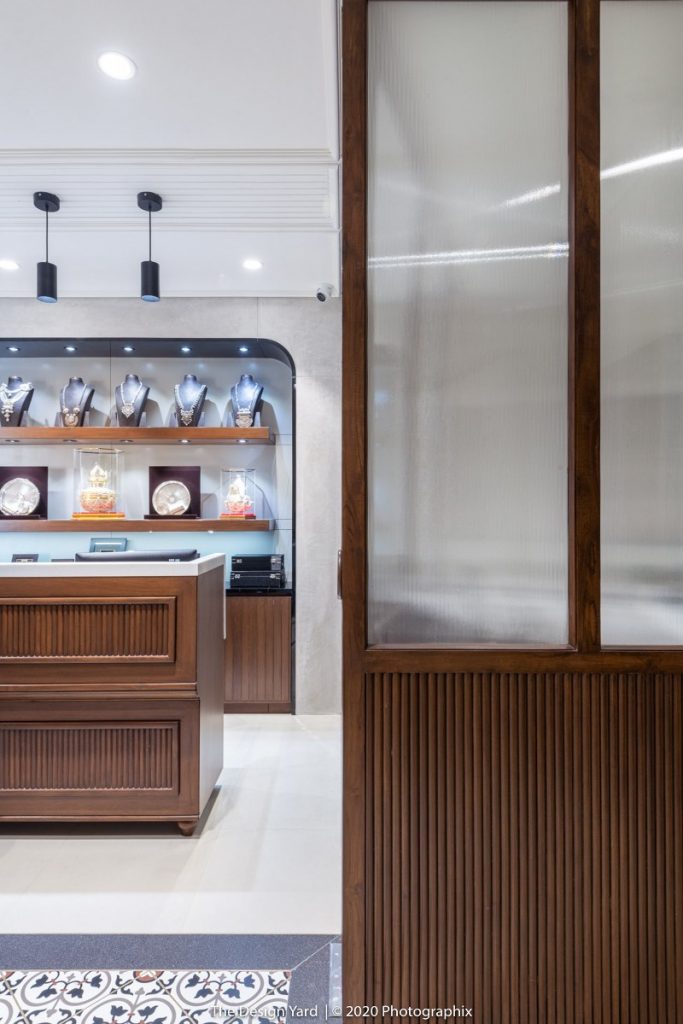 The exterior is finished in a grey graphite texture which creates a very rigid identity from the rest of the street, catching the immediate attention of one passing by. Overall the store focuses on allowing the customer to enjoy the feel of buying an exquisite piece of fine jewellery. We tried to create an experience that will allow the jewellery to create more stories.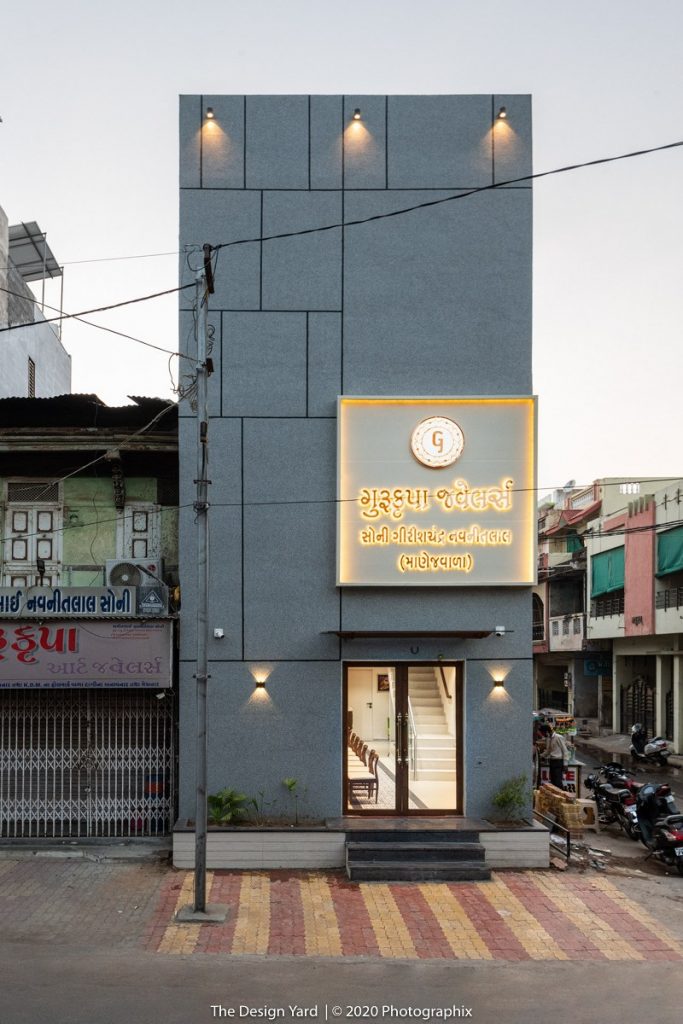 FACT FILE:
Designer : The Design Yard
Project Name : Gurukrupa Jewellers
Project Type: Jewellery Showroom
Project Category: Interior Design
Project Location : Petlad, Gujarat, India
Principal Designer: Farhan Sipai
Project Size : 1800 Sq. Ft.
Year built: 2020
Project Cost appx: 60 Lakhs
Photographer credits : Photographix India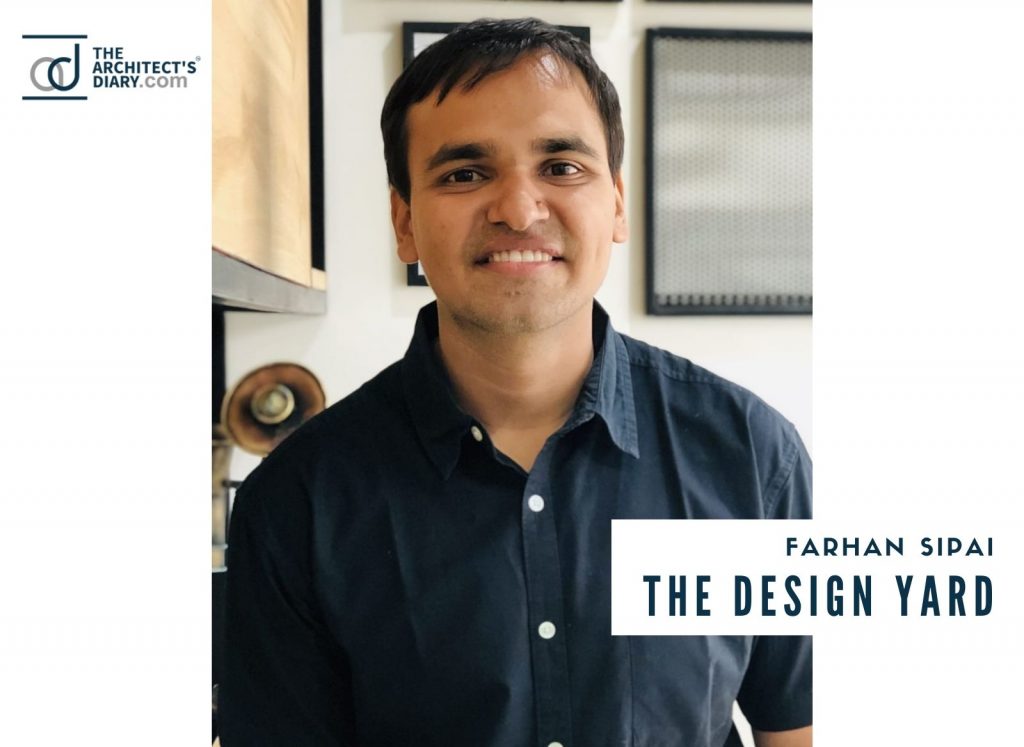 Facebook:https://www.facebook.com/thedesignyard.anand
Instagram: https://www.instagram.com/the.design.yard/