This residence is designed with barcode system which symbolizes open spaces, freedom, intuition, imagination, inspiration, and sensitivity. This abode is a cool- headed place to a family of 3, located in a gated residency in Rajkot. This bungalow is 1600 sqft.
Hues of Pastels: Quirky Palette of of Summer Hues for this Residence in Rajkot | DA Studio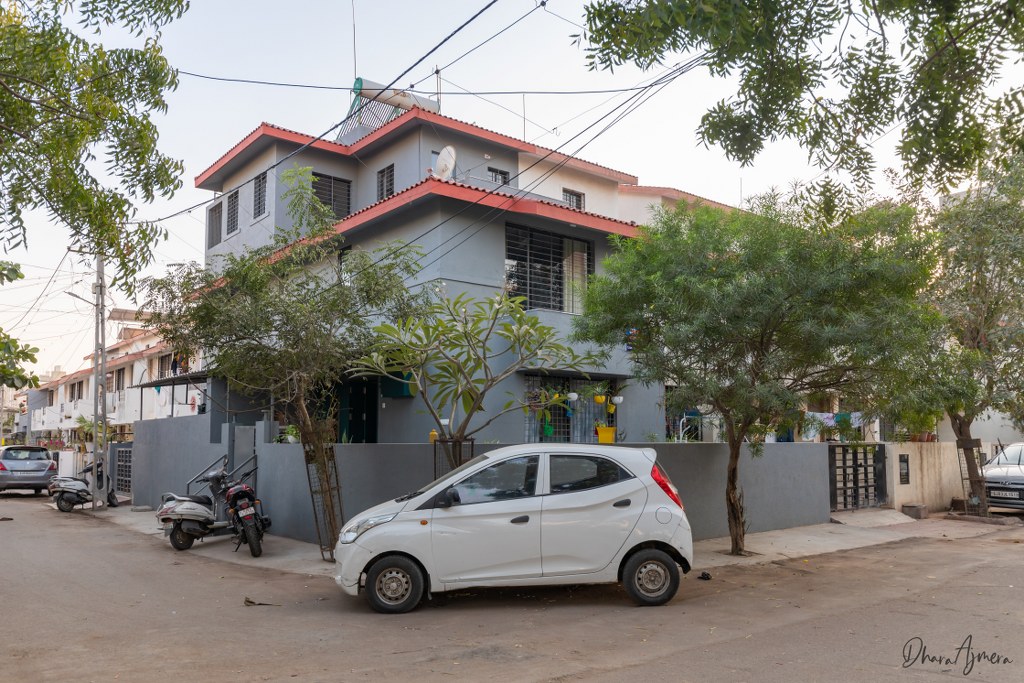 The theme of the house is kept quirky with vibrant colors as the client admired having colors all around and believed in the theory – " Colors bring joy to life". Considering their theory, this abode was taken a step further by instigating geometry and selective palette of material and colors to the design.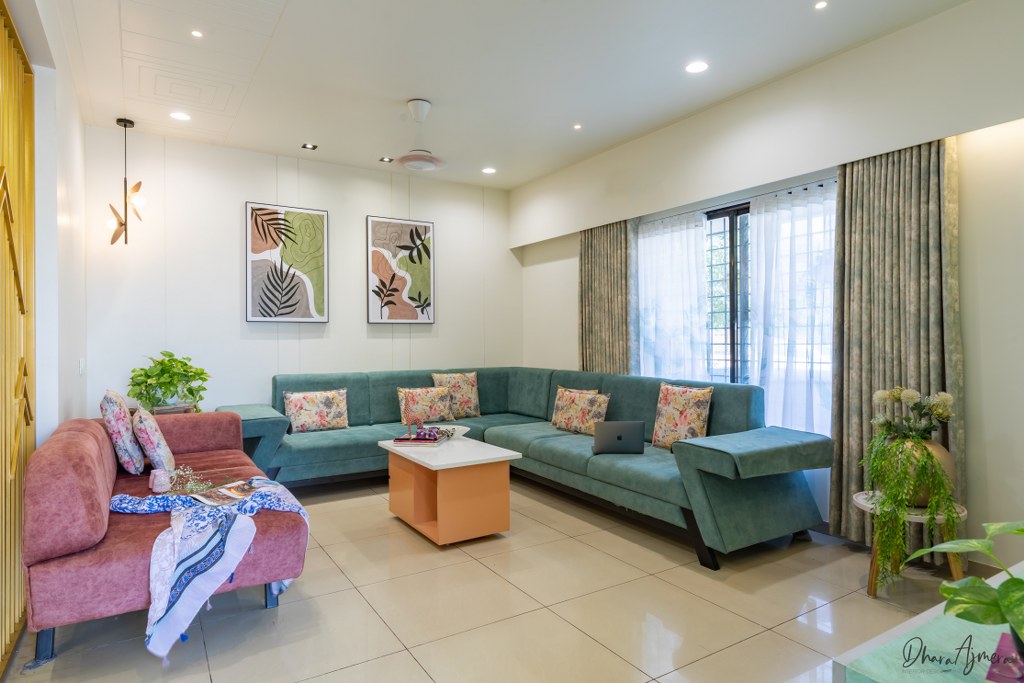 This abode is designed for a young couple and their 1 year old daughter. The interiors embrace geometrical shapes with quirky tints for a gleeful environment after a busy day at work.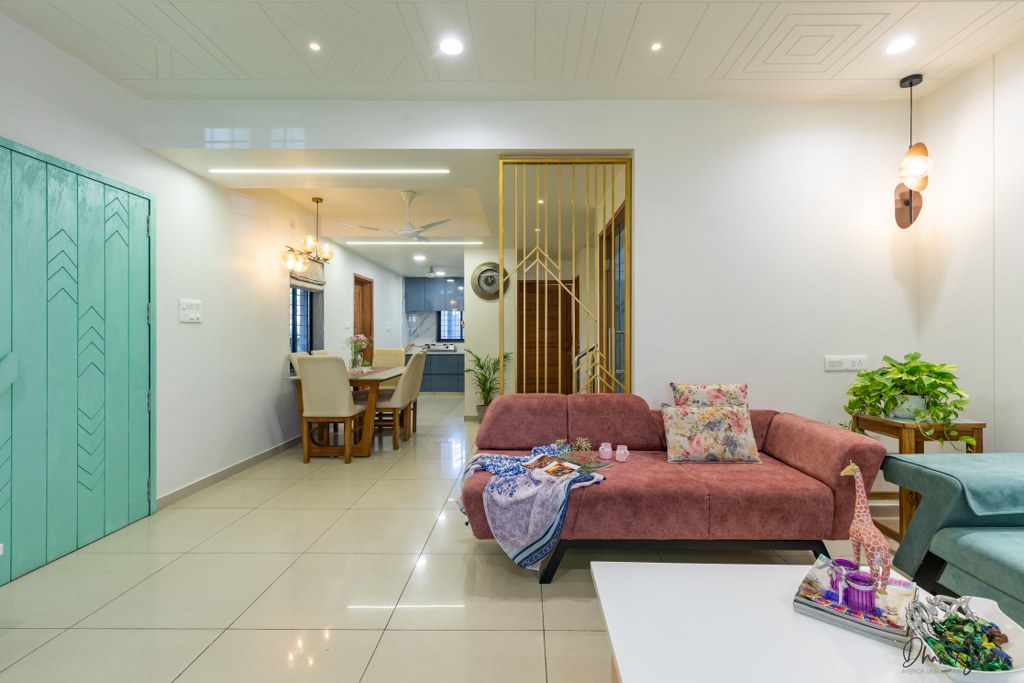 The material palette extrudes the right balance between warmth and quirkiness with colored upholstery, furniture from natural wood, minimal artwork, plants and crisp lines in living and fascinating details in the partition. The white walls as background brings out all the details perfectly.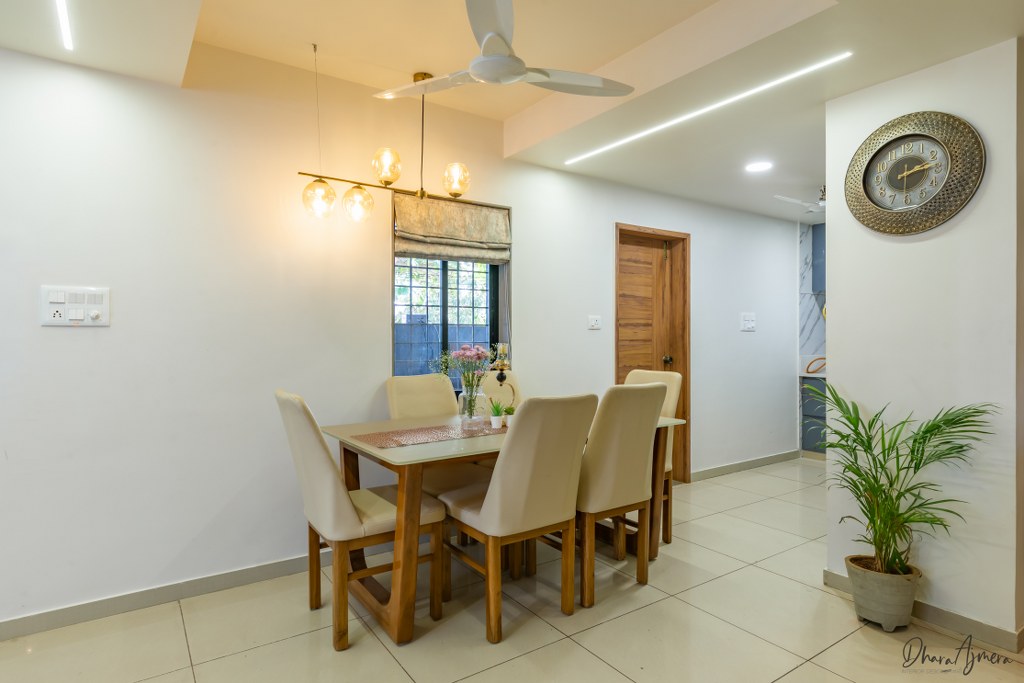 The occupants feel connected with quirky accents. This abode is a fine ally of client's requirements and their propinquity for certain colors versus architect's vision of balancing both. As we move into the living room we can see the subtle art work on a white wall in cohesion with pestle green furniture and upholstery.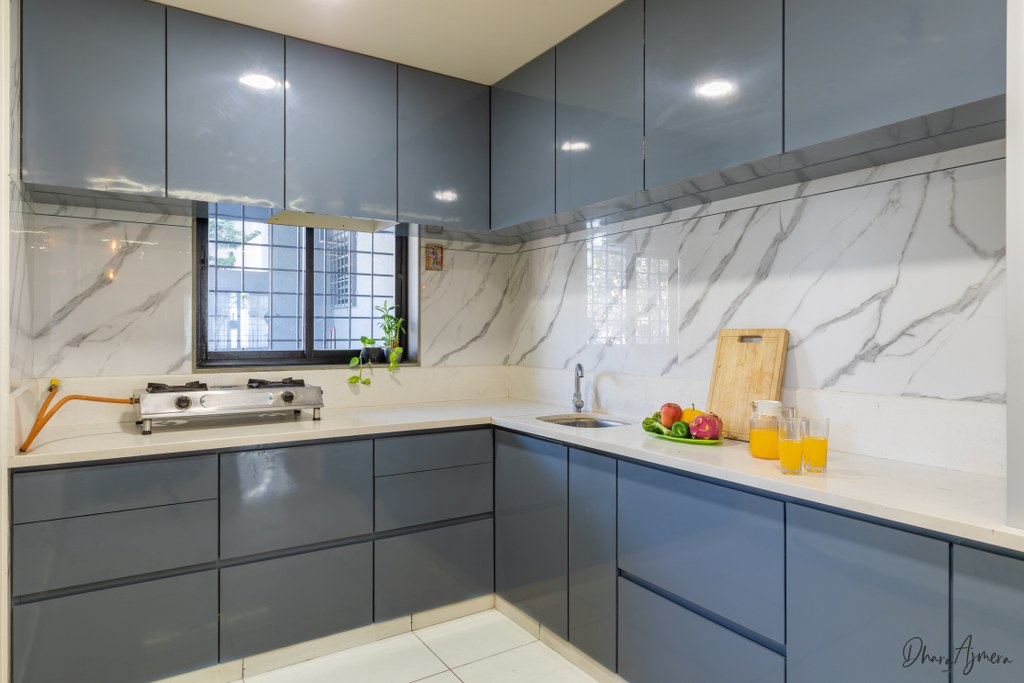 Daughter bedroom is divided into two areas, color scheme in a hues of grey and peach . Being kids room elements of play has been added a playing area platform, round bed like fairy tale.  The furniture reflects the tent house silhouette with peach tints. The wardrobe with a back painted glass adds beauty to room.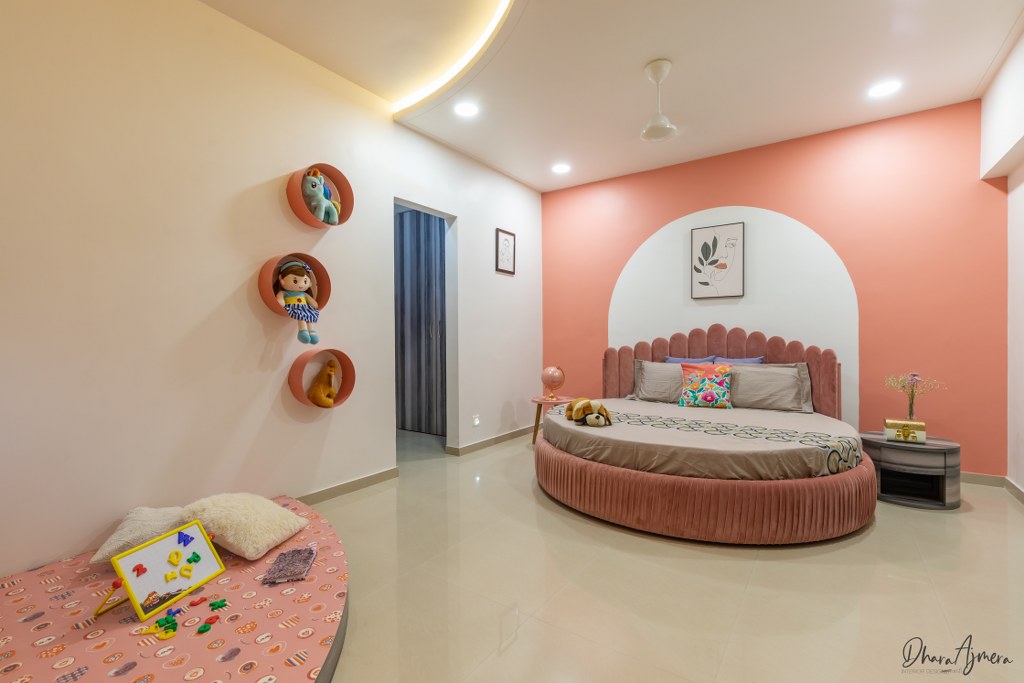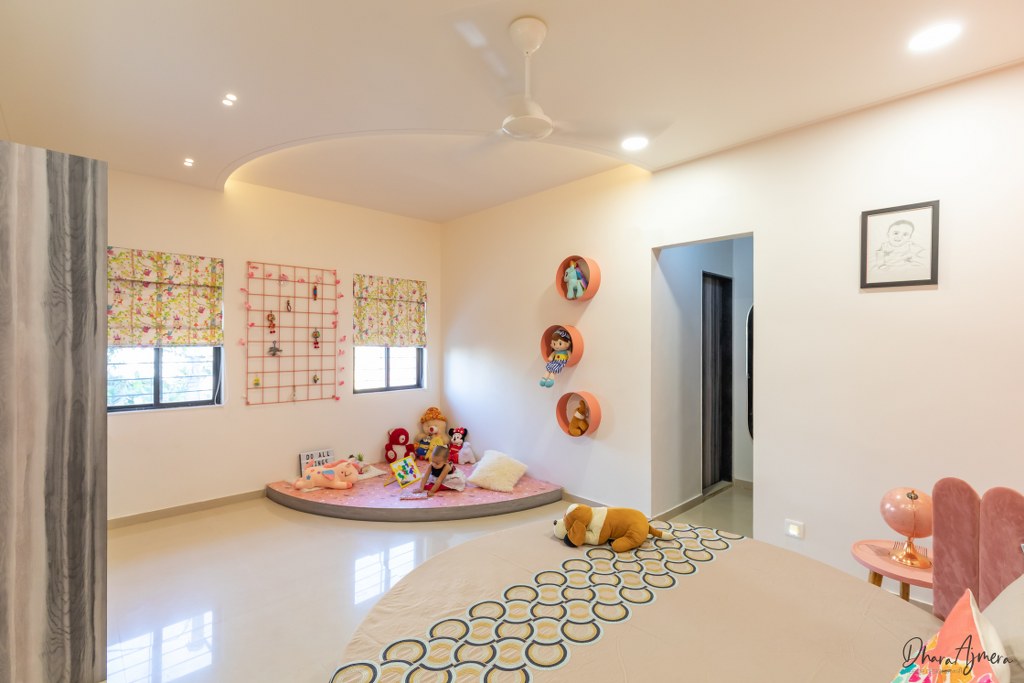 Moving onto first floor, there are two bedrooms of parents and daughter. This master bedroom with a platform bed  adds tenderness to the space. Quirky fabrics and soothing grey walls creates a balanced room. The expose RCC texture adds on the back add raw beauty to the room in a combination of blue , sets elegance and richness to room .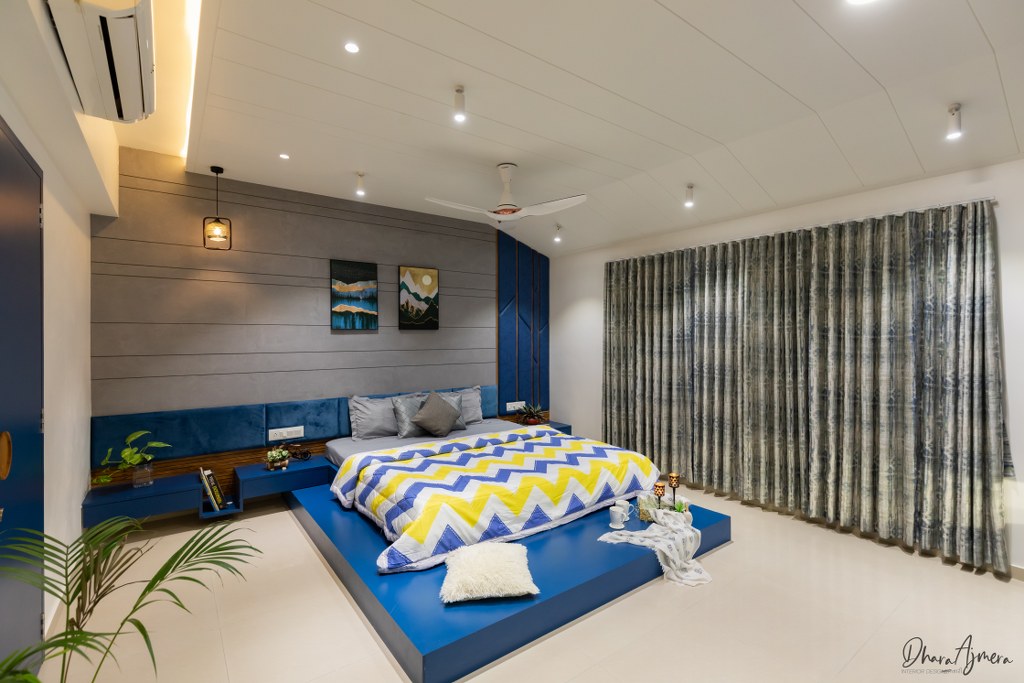 To highlight the room only a yellow patch has been use in wardrobe as a back painted glass. Ceiling and lighting are kept simple and elegant in parity.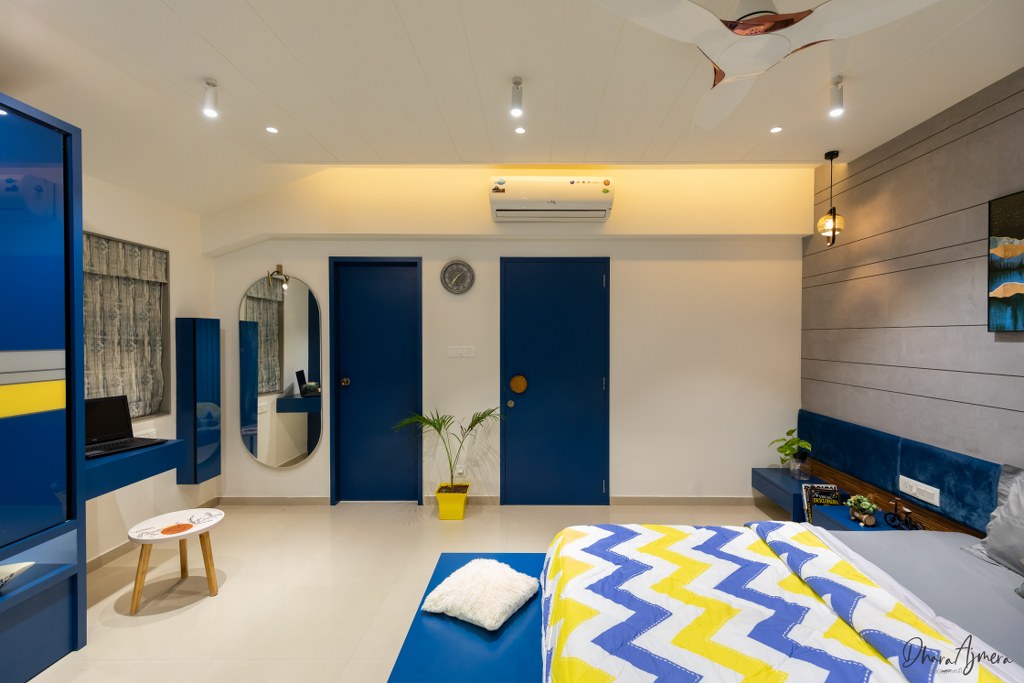 Fact File
Designed by: DA Studio
Project Name: The Hues of Pastel
Project type: Residence Interior Design
Location: Rajkot, Gujarat
Project Size: 1600 Sq.ft
Year Built: 2021
Principal Designer: Dhara Ajmera
Photograph Courtesy: Bhargav Thobhani
For Similar Project>>>Innovative Legal Office Design Stimulating Movement & Collaboration