Your immediate environment affects your quality of sleep, and the same is true for guests staying at your house. Not being able to enjoy their sleep dampens your guests' experience of visiting your home, so it's important to take the necessary steps to ensure that guests are well catered to when inside their rooms.
A good night's rest is so crucial that commercial establishments even invest in high-quality leather hotel furniture. This way, they ensure the best stay for their guests.
Nonetheless, you don't need to spend a pretty penny to turn their stay into a five-star experience. All it takes are just a few simple, affordable adjustments that would transform your guest room into a great sleeping space. Here are several ways you can achieve this:
1. Prioritize Comfort
The primary factor you should prioritize for your guest bedroom is comfort. Make sure that the layout and design of the room, as well as the furniture, is both stylish and functional.
One of the best furnishings you can incorporate into this part of your home is the Comfort Sleeper. It's technically a pull-out sofa but made even better. You'll be sure that your guests won't feel any springs poking on their sides.
Adding a sleeper couch also gives you the option of using the room for other purposes. When you aren't hosting a guest, the room can serve as your study space or as a relaxation spot.
When a guest arrives, you simply shape the couch into a bed. Plus, it allows you to entertain and house more than one or two people since the couch can easily transform into an additional sleeping space.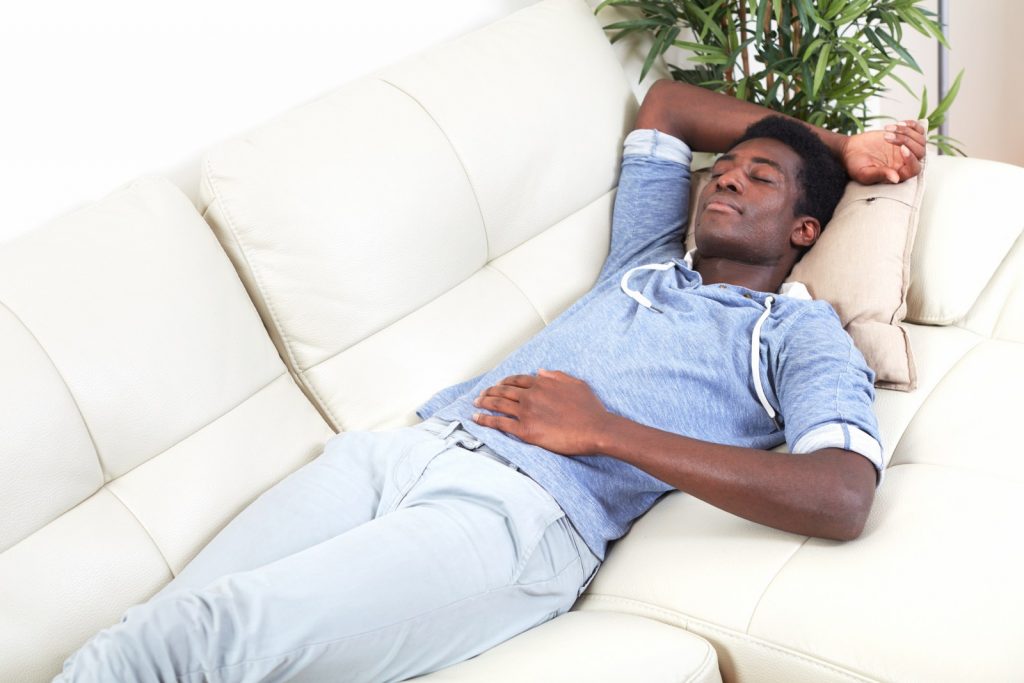 2. Inspect the Mattress
You need to regularly check whether the mattress is comfortable. After all, your guests will spend hours as they sleep on the bed. You want to make sure that they have a good experience in your abode.
Try lying down on the mattress and see if there are springs poking your back or whether you feel that you're straining your spine or neck. These are indicators that you should replace the entire foam.
Some tips to help improve your guests' overall experience with your mattress:
Invest in Quality Bedding
Quality bedding leads to better sleep. During wintertime, you can invest in warm, cotton bedding and consider placing a heating blanket. For the summer, on the other hand, place more lightweight beddings that are breathable. Make sure that you also replace the beddings so that guests won't end up with faded, torn, or, worse, dusty ones.
Extra bedding, in the form of blankets or bed covers, means your guests can choose how many pieces they'll use for their comfort. You may entertain a relative who enjoys heavy blankets while others prefer lighter ones. Since you might not be able to guess their sleeping preferences, the next best thing is to give them the freedom to opt for less or more beddings.
Guests' preferences may also vary when it comes to the number of pillows to use. Some can sleep with just a single pillow, while others may require multiple cushions to support their back, neck, and legs. Similar to giving access to extra beddings, offering them this type of control can make your guest bedroom a great sleeping space and provide them with a good night's rest.
3. Consider the Lighting
The amount of illumination inside and outside the guest bedroom affects the comfort of your guests. Before sleeping, they may have a nighttime skincare routine that they faithfully adhere to before going to bed. Knowing this, they may need ample light to see the beauty products that they'll be putting on their skin.
After they prepare for bed, though, you should give them the option to sleep with a nightlight on or slumber in total darkness. Again, it all boils down to your guests' preferences and, to be a gracious host, you must give them access to lighting or dimming.
There are two primary ways to achieve the latter:
Place Dark Blinds -Darkness induces better quality sleep. Your guest may struggle to sleep with the light shining in the room regardless of how comfortable your bed is. It's ideal to place dark blinds or curtains in the evenings, especially if there are outdoor lights that remain on throughout the night.    
Dim the Lighting -The brighter the lights are in the room, the longer it may take your guest to get into sleeping mode. Install side lamps that your guest can use to indulge in late-night rituals, such as reading, instead of relying on the main lighting, which could be too bright.
4. Think about Air Quality
Sleeping is a holistic sensory experience. Aside from placing comfortable mattresses and blankets that's gentle on the skin, you should also consider the air quality inside the guest bedroom.
Since the guest bedroom isn't used frequently, you should make sure to air it out at least once or twice a month to prevent it from being stuffy. This means opening the windows and keeping them open throughout the day. You can also include a natural fragrance in the room for a constant fresh scent.
If you don't have the luxury of incorporating fresh flora and fauna in your guest bedroom, you can purchase a humidifier for this purpose. This device can be used with essential oils to create a relaxing environment for your guests.
It also prevents your home from becoming too moist or too dry, which could damage wood, paint, or any other materials. They operate by capturing the moisture in the air and storing it in a separate container for later use.
They work in conjunction with an air conditioner and are designed to pull the air through a filter to keep your guest room from getting too moist or too dry. But other than protecting the interior of the dwelling, it significantly improves the quality of air for the guests.
5. Equip the Room for all Seasons
If you live in an area with four seasons, you'll want to ensure that your room has the appropriate equipment for any time of the year. For instance, you'll want a heater so that your guest can stay warm and cozy during winter. On the other hand, having an air conditioner or fan can keep them cool during the warmer months.
Conclusion
Transforming your bedroom into a great sleeping space shows that you have your guests' comfort in mind. While you may need to make some modifications and install additional equipment, you don't need to break the bank for this project. Just follow these tips to help improve the experience that your family and friends have when they come over.