For married couples, their wedding is the most memorable moment in their relationship. Anniversaries are excellent times to relive that memory.
People celebrate the annual occasion in many ways.
Some throw parties and invite their friends. Others have quiet, romantic dinners. For the rest, often it's getting a gift for each other. That's if the husband remembers.
Jokes aside, a present is a perfect way to commemorate the day you both made a lifetime commitment to one another.
However, gift-giving is a challenge for most people, even when it's for someone they've been with for some time. If you're in that category, we've got you covered with unique ideas to make your next offering a memorable one.
Here's how to choose the best gift for your spouse.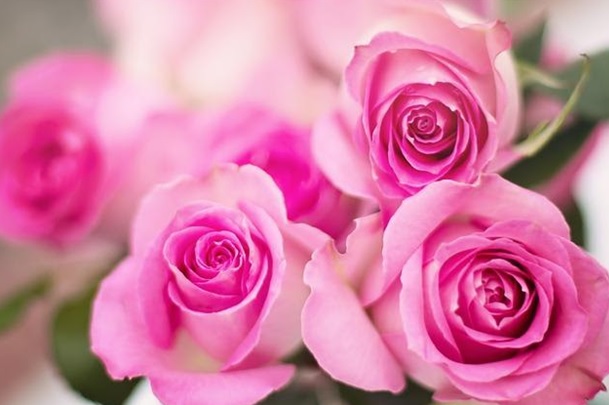 Say it With Flowers
Guys have it easier because women love flowers. A carefully chosen anniversary bouquet will keep you out of the doghouse.
The simplest way to buy blooms is to go online and search for arrangements specially made for the occasion. However, as it's for your life partner, you'll want to show her that you've put in more effort than clicking a few links and giving your credit card details.
A unique idea would be to buy the wife flowers you gave her on your wedding day. It's an excellent way to relive that momentous occasion.
Of course, you can also choose her favorite blooms. That's always a good place to start.
However, you could do better by selecting flowers that convey a special message from your heart. You may know roses are a sign of love, but all blooms have a unique meaning. You can express your feelings in many ways simply by choosing different blossoms or a combination of various types.
There's research to suggest that giving a gift that reflects you, the giver, can bring you and the receiver closer to each other.
Macho Gifts For Your Man
Men are usually less romantic or don't want to let on that they are. Women, you know your lesser half best, so you're the perfect judge of the kind of gift he'll like.
If he's like most males, he'll want something functional he can use for a long time. Presents like flowers that wither or chocolates don't interest him.
Your husband will also appreciate manly stuff like tools, but that's something you can give him for his birthday.
Here's a product that meets all the criteria for a man's gift. Jordans.
This brand is trending because it has a greater exclusivity than other footwear in its category. Your husband is going to look and feel good in these sought-after sneakers.
Something on Their Wishlist
It's safe to say that everyone has at least one item they want to have but don't have it yet. Besides birthdays, anniversaries are an excellent time to make that wish come true.
Getting your spouse something they've been longing for is a fantastic idea. So, if you don't already know what that item is, it's time to find out. Jewelry is always a safe bet for the lady in your life.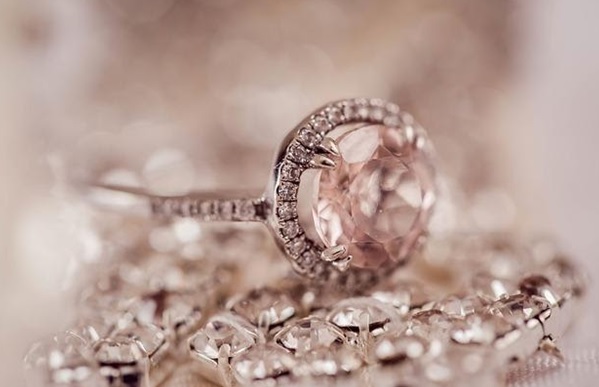 Personalized Gifts
Few things tell a person how much they mean to someone, more than a personalized present. Anyone can go out and buy a gift off the shelf, but it takes a particular person to make an effort to get a one-of-a-kind item for the one they love.
If you have the skills, a homemade item is perfect for the occasion.
A Trip
An anniversary is an excellent time to vacation on an exotic island or take a romantic cruise. You may have other choices in mind, but the idea is to get away from the daily routine and spend uninterrupted time with each other.
It may be the honeymoon you never had or one you revisit.
Follow Tradition
You've probably heard of the customary practice of giving items based on the number of years a couple is married. The presents start simple and grow in importance and value as time goes by. For instance, people give paper for the first anniversary and gold for the 50th.
The rationale is that marriage gets stronger every year, as the gift does. You can't go wrong with the following tradition.
Here's a summary of the items presented at significant milestones of the union:
First – Paper is suitable because it's fragile but can last a lifetime if you care for it well. Marriage is similar.
Second – Cotton, whose woven threads represent being more interconnected through the years.
Third – Leather as a gift represents shelter and security.
Fourth – As your relationship blooms in the fourth year, flowers are the perfect symbols.
10th – Aluminium and tin don't wear down, which applies to your marriage which has come this far.
As your union grows in stature, so do the gifts increase in value as well:
25th – Silver is the traditional gift, thus referring to this milestone as the silver jubilee.
50th – Its namesake precious metal represents the golden anniversary. This momentous landmark in a marriage shows the wisdom, strength, and significance of such a relationship.
60th – Diamonds represent the endurance and unconquerable nature of a union that has survived the test of time.
Modern Themes
If you're not someone who believes in tradition, here are the same milestones but with modern gifts:
First – Clocks symbolize the passing of time and the associated changes and challenges.
Second – China, which is delicate yet strong, fittingly represents a marriage's strengths and weaknesses.
Third – Crystal or glass represents light and beauty.
Fourth – Appliances may sound odd, but they embody how well you're settling into your relationship.
10th – Diamond jewelry which is a sign of your beautiful marriage.
As your union grows in strength, the items representing each milestone remain the same as the traditional ones:
25th – Silver
50th – Gold
60th – Diamond
The Best Anniversary Gift
It's lovely to celebrate an occasion as incomparable as your wedding with presents. Still, everyone knows that the best anniversary gift is the feeling of being together for yet another year.
---