&nbsp
If you've ever looked at some parts of your home and thought of ever changing some aspects of their design, then you're not alone. There's a budding community of homeowners who regularly renovate and alter their home's interior design to reflect their moods and trends of the times – and they always somehow make things look extremely easy.
And when you start looking at things from a bird's eye view, things get complicated real quick. Aside from studying new designs for your house rooms, you do need to buy supplies, fix your schedules, and ensure your designs pull off a look you really want. Here are some quick tips you can rely on for improving your home's design: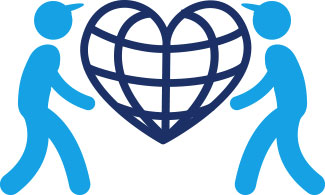 Do you have a particular theme you want to follow?
Before anything else, it helps to be extremely sure about your desired home design theme before doing anything too extreme to your home. This is especially the case when it comes to renovations, as it will be very difficult to undo these options once you're done.
If you don't have a "theme" to work with yet, it might help to consider looking up house styles in home improvement magazines or looking up interior design options online.
That way, you'll be able to lock down on a particular approach with regards to aesthetics, shapes, colors, and other details you want in your home.
Have you chosen specific aesthetic patterns you want to follow?
If you've ever decided on your particular theme, you might want to start looking into particular aesthetic patterns from that theme that you want to follow. That way, you have specific colors, shapes, and patterns to look at that you'll specifically prioritize for your home.
Having these choices early on will help you avoid unnecessary purchases – especially items that are "pretty" but aren't natural fits to your ideal home design.
It helps to be set on a particular color scheme, having a favorable texture, and looking at certain motifs for "unique" items that can help rooms stand out. For instance, what kind of plants do you want a particular room to have? Do you want your textures to be consistently smooth, consistently rough, or a mix of both? Do you want a lot of circles, triangles, or squares in your rooms?
Have you decided on particular parts of the house you want to change?
One of the best things you can do to help yourself plan your interior design changes better is to identify which parts of the house you specifically want to renovate. Granted, you might want to pull off an interior design flip for your entire household. But if you have limited time and budget, you might want to prioritize reorganizing aspects of the household so you can allot all of your time and focus there.
For instance, kitchen renovations will allow you to focus on finding specific tiles and countertops, or even appliances that can fit your new kitchen design.
Doing this first and then following up with other parts of the home can greatly optimize your schedule.
Do you have a set budget that you need to follow?
While home improvement and interior design can become creative, they do tend to be a bit expensive as well.
To avoid unnecessary spending, you need to be firm with regards to the kind of budget you want to follow for your interior design.
If you can become more specific, the better – especially when it comes to deciding a budget you can allot for furniture, renovations, and even if you plan on hiring moving companies to help move your items.
Have you sorted your inventory and decided which items to keep?
Before you make any huge interior design changes to your home, you might want to get a hold of an inventory of your home.
You can use a spreadsheet to note the objects you own and other relevant data such as quantity and quality, make and material, and even their status. That way, you'll know which objects you want to keep, sell, and even throw away.
In the case of an interior design, your inventory can help you determine which items at home can become centerpieces or which items you may need to replace.
Do you plan on hiring services to fulfill your home design needs?
While it's perfectly possible for you to do much of your interior design yourself, it still helps to have the assistance of reliable movers such as those from roadway moving. The help of a team that can move stuff around can save a lot of time and effort on your part.
Other professional assistance you can hire may include interior designers as well as contractors for any construction work.
Granted, they may cost a bit of money to hire – but if you have professional assistance as a part of your budget, their assistance may be worth the while.
Interior Designs: Make Design Work For Your Home
With the above tips in mind, it's important to remember that interior design at home shouldn't be impossible to pull off. Thanks to the above handy tips, you may be able to pull off a design that's just within your budget and specifications, alongside doing it in an approach that isn't burdensome for you and your family.