Glass is playing a significant role in the contemporary interior décor. Be it the sliding glass doors or big double glazing windows with smaller frames, glass is a new talk in today's windows and doors designing.
In this article, we are going to talk about double glazing windows. These windows are more than just a part of décor for your Bristol Windows or exterior. They serve best for people who want more peace or are looking for a cheaper alternative to warm up their interior. 
These windows come in a variety of shapes, sizes, and designs, offering you a wide variety to choose. You can install them on aluminum windows for a more contemporary look. You can even use the wooden ones to add a more conventional touch.
Top 10 Benefits of Double Glazing Windows
Hence, installing double glazing windows not just enhance interior of your homes but also offer numerous perks that outweigh all the costs incurred to install them.
Let's have a look at them.
1. They help reduce noise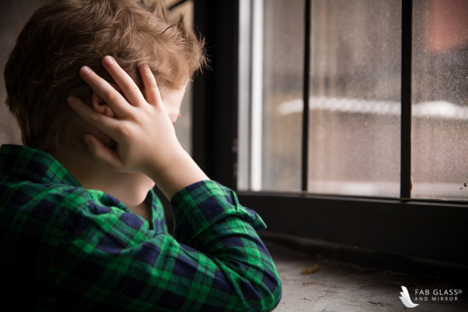 These windows ensure you're safe from noises from outside. They're an essential asset, especially, if you reside in a loud locality and help turn your interior into a blissful space. Further, you can even put some loud music and enjoy it fully without worrying about neighbors making a complaint. Why? Because double glazing windows keep sound inside the house.
2. They are amazing insulators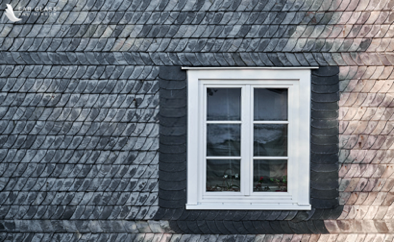 A dual glazing window is a more effective insulator compared to the conventional one. It helps lower intensity of heat transmission from your home to the outside. In summers, it prevents immense sunlight from coming into your home. So, you get to experience a cozy winter and a chiller summer season.
3. They assist in lowering your energy bills.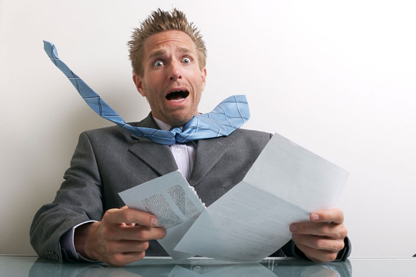 Double glazing helps store sunlight your home gets during the day, minimizing your need to turn the heating on in winters. Similarly, in summers, your home will remain chiller, or at least less warm, so you don't have to open-air conditioning a lot. In this way, you'll incur lesser energy expenditure.
4. They offer great protection
Dual glazing has lesser chances of being easily broken. In addition, it's more complex to be forcefully opened from outside. Hence, your home will have less likelihood of robbing, especially, if you install toughened or laminated glass windows.
5. They increase your home's worth
The double glazing windows make your home livelier and fresh. They also help increase the attractiveness of your home, thus adding to its resale value. There are high chances that you will be offered a better deal if you have installed double glazing windows at your place.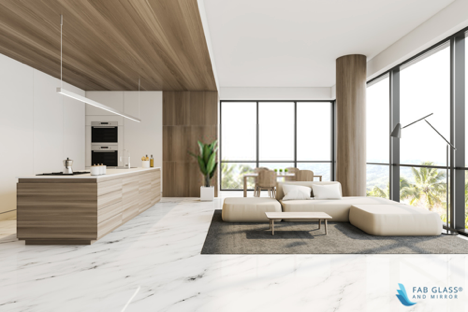 6. They are environmental-friendly
Dual glazing helps in lowering your overall energy usage, a factor very beneficial for the environment. These windows play an important role in today's increasing awareness and promotion of ecological practices by encouraging sustainability.
7. They reduce damages for UV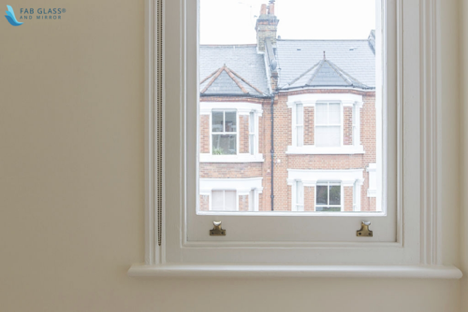 Sunrays hitting anything directly can lead to them to damage. Double glazing windows helps prevents this. As they are good insulators, these windows absorb lesser sunrays, leading to reduced harm to things you place near your windows or doors.
8. They are easy to maintain and clean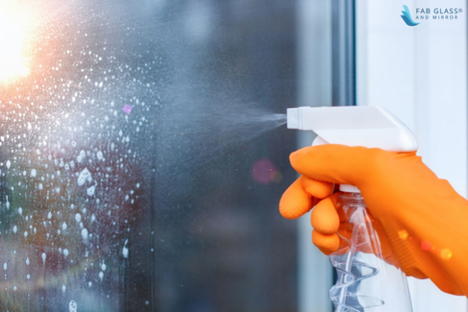 Contrary to the popular belief, dual glazing is very easy to maintain and clean. You just need to do two things. Firstly, don't use any harsh way to clean them. Secondly, clean them regularly to prevent layers of dust from accumulating on them.
9. They reduce condensation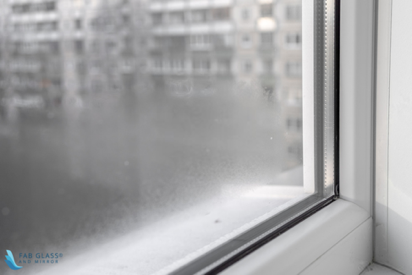 Because the temperature inside your home is similar to outside, condensation is reduced. This reduces the chances of health issues and prevents the wooden frames from rotting. Furthermore, low condensation helps avoid maintenance and repair costs because of water damages.
Temperature Control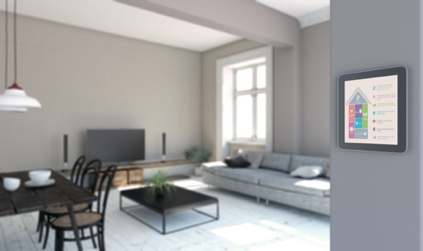 Double glazing helps to control your indoor temperature – so your home will be warmer in winter times and cooler in summers with lesser energy consumption.
Top trends to use double glazing windows in modern home décor
Some of the best and highly demanded ways to include double glazed windows and doors in your modern-day interior décor are:
Big glasses with minimum sightlines
They help make your space look bigger and brighter by letting in more natural light. It gives an amazing view of the outside.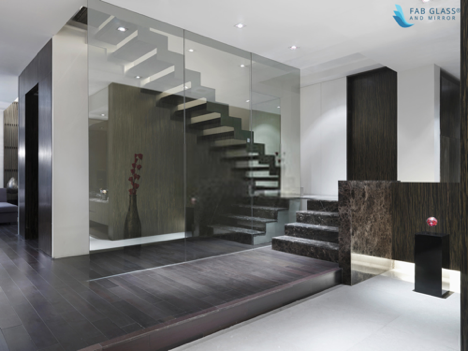 They are a safer, more secure, ad energy-effective means of making your space look more spacious and livelier with a perfect touch of modern décor.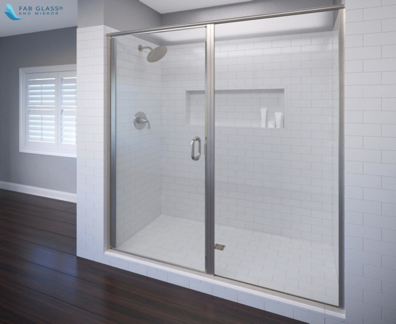 Colors, particularly black and grey, for doors and windows are rising to fame for interior design. They help boost the elegance of modern spaces. Timber, uPVC, and aluminum allow you to test with color schemes to decorate your homes.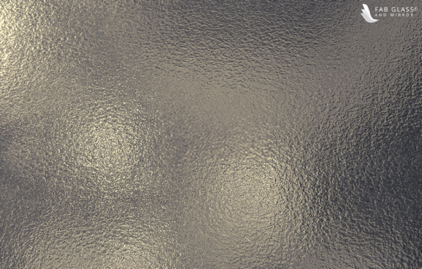 Ecological windows and doors
They're an effective way to promote sustainability and reducing environmental damages, especially through using aluminum, uPVC, and wooden windows.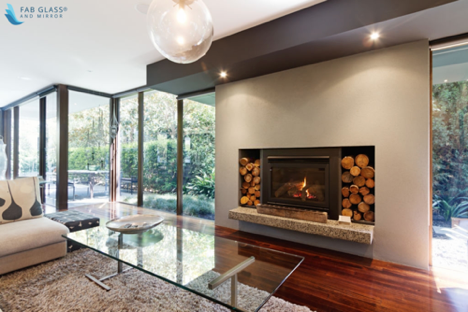 Things to consider when using double glazing windows at home
It's true that dual glazing offers numerous benefits, beautifies your space, and makes your life much easier. But, there are certain factors to look out for when analyzing the need to install them.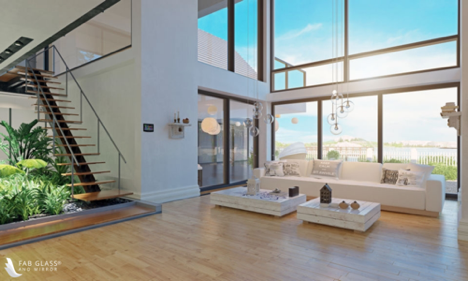 Let's have a look at them.
Know the shape and design needs: Firstly, you must do your research on what shape or design you want.
Know your budget: You need to see if your budget is enough to cover all the required expenses.
Is it good for your home? You must see if your home is modernly structured enough. Upgrading to double glazing windows if your home looks a bit traditional is not a wise idea.
Get a quote from multiple dealers: Contact at least three companies to analyze the quotation for the product. You can also find a reliable seller by searching the industry and collecting recommendations from friends and family about their experiences.
Wrapping It Up
Installation of dual glazing, on one hand, can help you save a hundred dollars by minimizing energy billing and maintenance costs. However, you need to analyze various other elements to determine if installing double glazing windows at your space is a good idea. Read the above article to find the answer to this.