This 2BHK apartment was designed keeping in mind the 'Tropical" vibes and eccentric thoughts to adhere to the client's taste and revolve around the entire area. The style followed throughout this project was modernism with a twist and fusion of traditionalism over functionality. Freshness and soothing are the two words in which we can define each
the aspect of design relatable.
Home that exhibits Modernism with a blend of Ethnic Motifs | A Square Atelier
Visit: A Square Atelier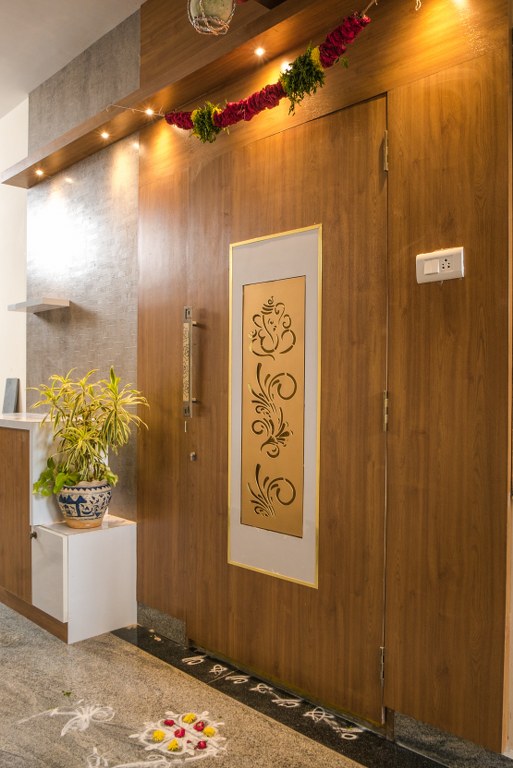 The drawing room encompasses walnut finishes with fresh, calm, and welcoming aesthetics. The upholstery in velvet magnifies the feel of the space with subtle colors keeping the anthropometry and utility requirement intact,
as briefed by the client.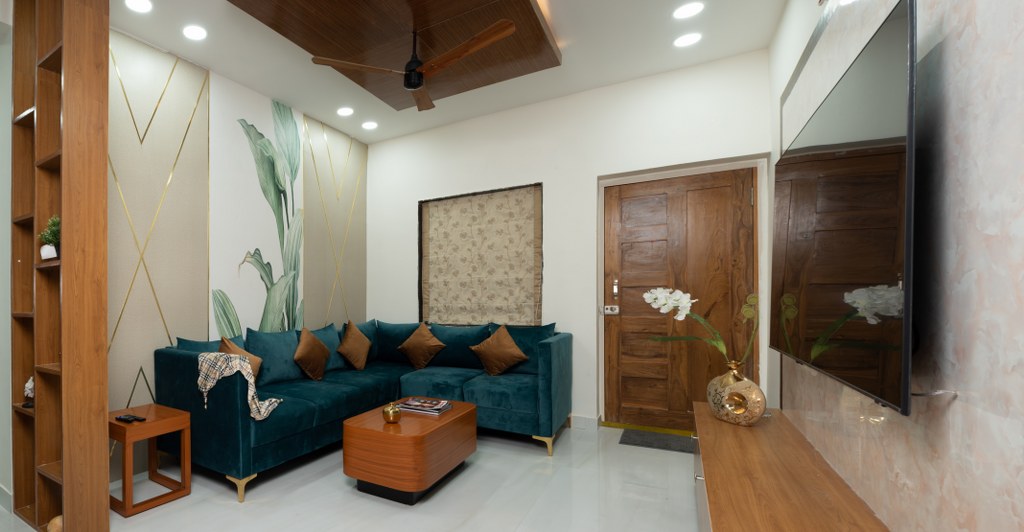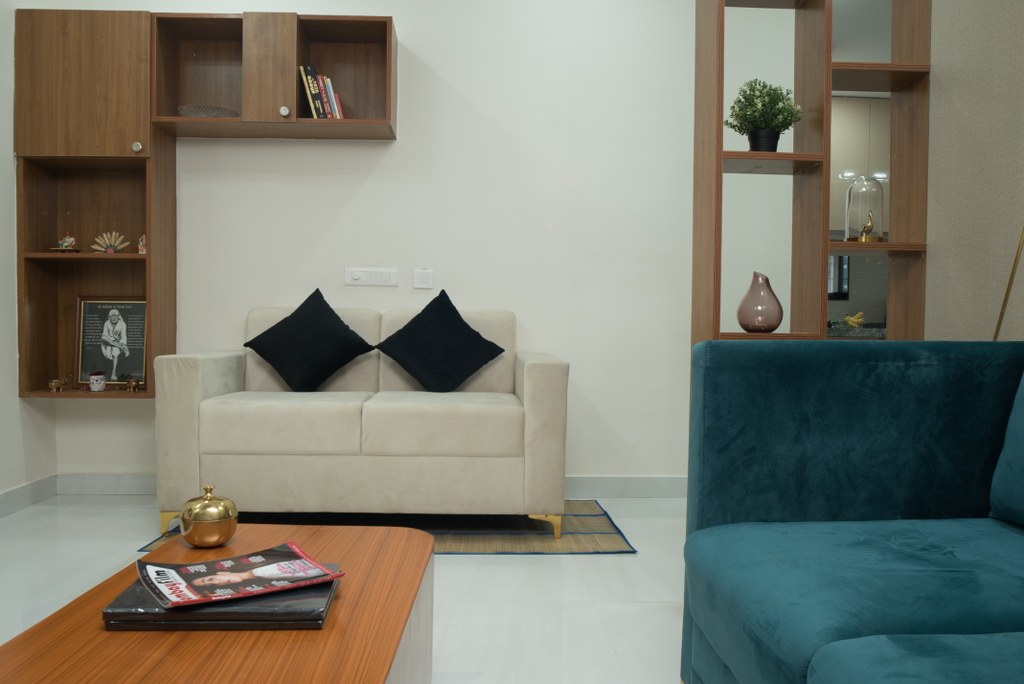 That one specific design element that catches my heart personally is the design we incorporated in the balcony sit making it an L shape constant and sleek design, relished by the couple and the little one as the perfect "BOAST" element in their residence.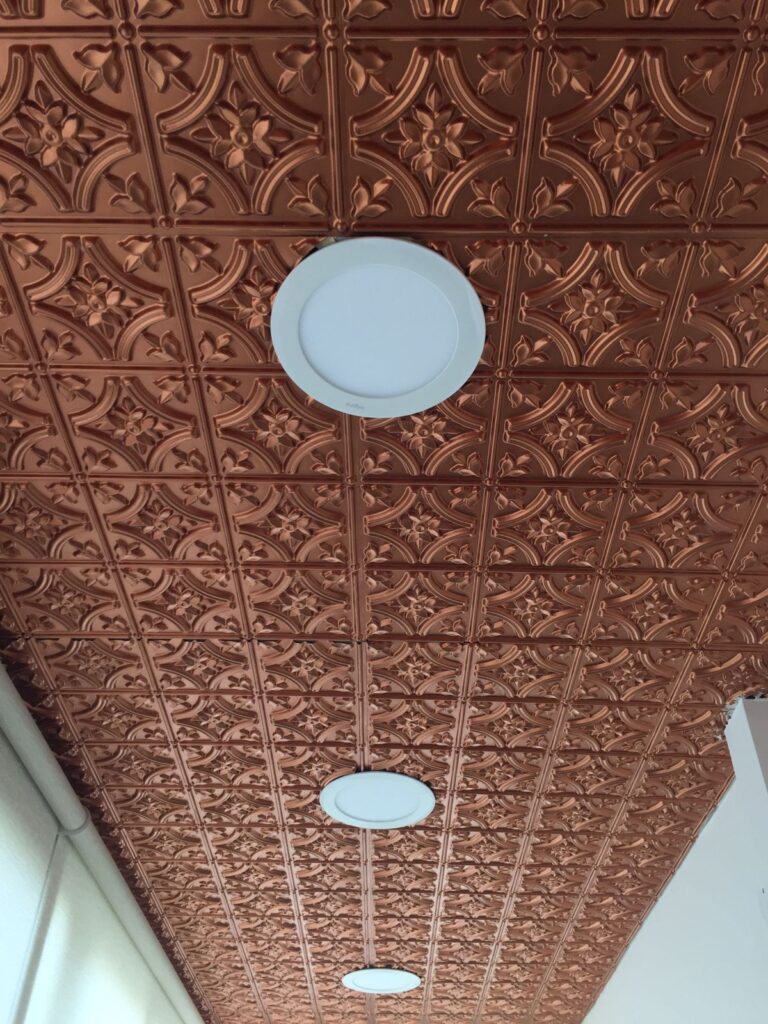 Bar with storage was another element where a combination of Corian and tiles highlights the center of the space. Also, a suspended bar rack with greens beautifies it.
There was no formal dining set to be incorporated into the apartment, thereby we blended the crockery with a low seating ledge, where the family could relax and relish their meals. A semi modular kitchen with beige and muted tones avoid any sort of mess with a meticulous and satisfactory circulation.
The master bedroom, elevated by the high customized headboard, instantly draws attention with dark finishes. The idealogy of the flat was designed to accommodate and prioritize all requirements of the client making it elegant, budget-friendly and clutter-free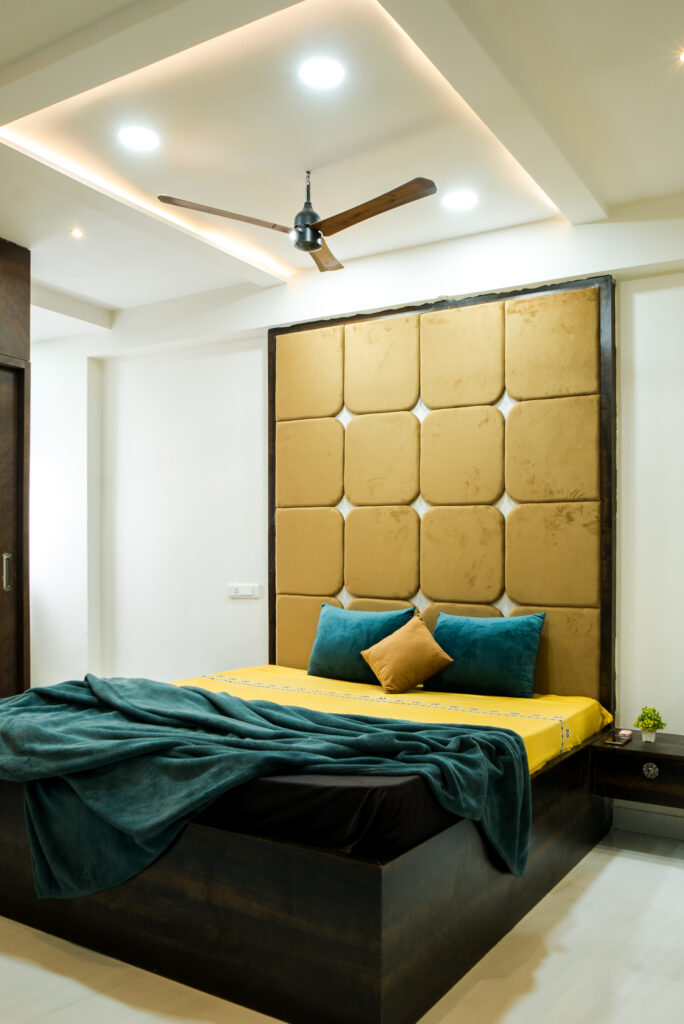 The Daughter's bedroom was designed with soft pink and lilac as the central theme with proper space planning cohesive of her likes and interests.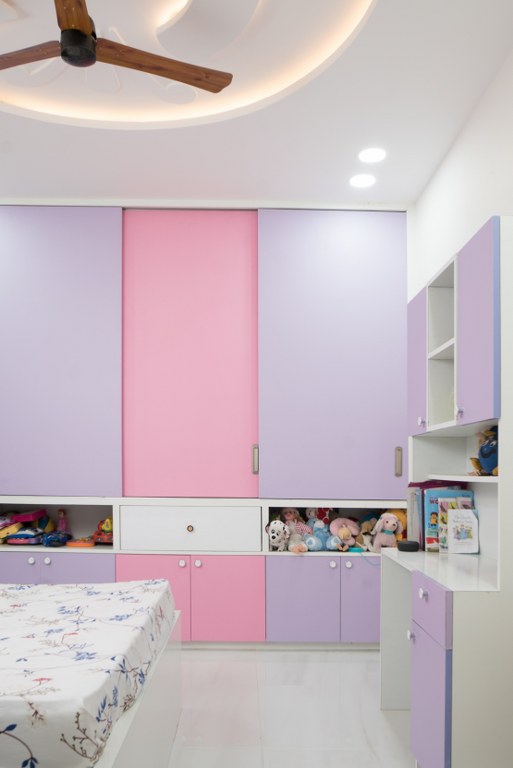 Fact File
Designed by: A Square Atelier
Project Type: Residence Interior Design
Project Name: The Jade Residence
Client Name: Ravi Varma & Anuli Varma
Location: Telangana, Hyderabad
Year Built: 2022
Duration of project: 5 Months
Project Size: 1325 Sq.ft
Project Cost Appx: 25 Lac
Principal Architect: Aditi Agarwal
Team Design Credits: Ravi Upadhay, Mukesh & Rafi
Photograph Courtesy: Tirunagari Vijay Kumar
Products & Materials: Finishes: Laminates, Veneers, wallpapers, tiles | Lighting: Wipro | Sanitary ware: Jaquar | Kitchen: Hettich | Paint: Asian Royale Emulsion | Wallpaper: RD wallpapers | Hardware: Godrej and Hettich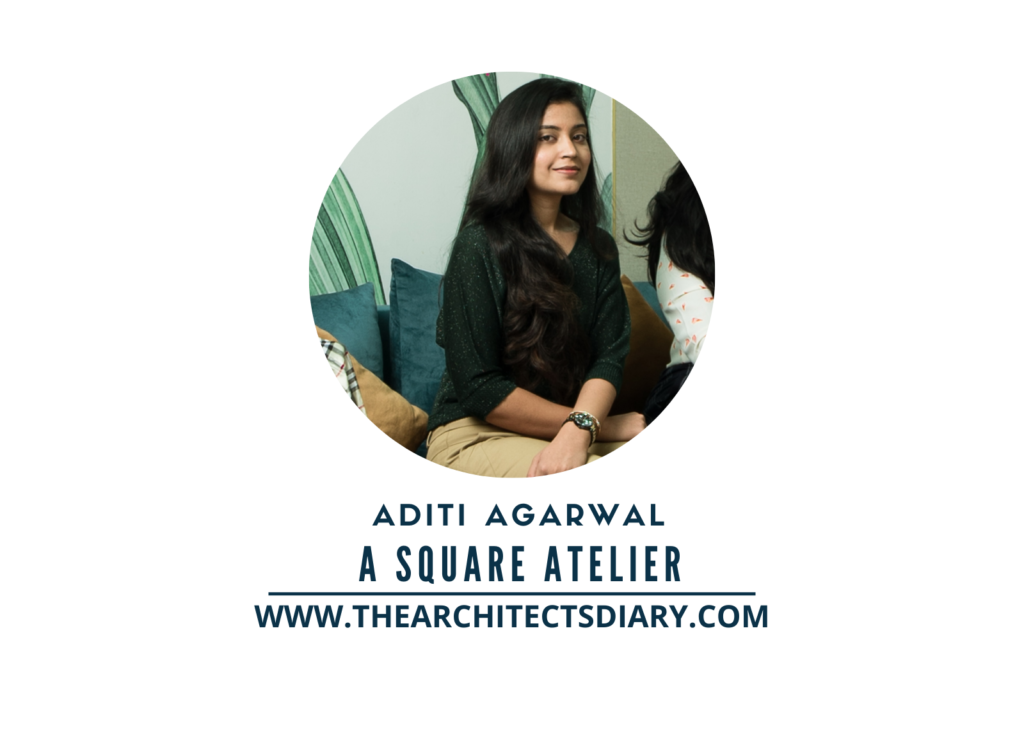 Firm's Instagram Link: A Square Atelier
For Similar Project>>>Unique Palette of Green and Greys for an Offbeat Luxury Retail Store