Haribol House Design | 23DC Architects
The environment today is an imperative component when designing architecture. Its simplistic elements are undoubtedly parallel to the life of the journey of humans. When collaborated the same with architecture, it manifests wonders. To maximize the efficiency of our client's humble abode, we create sustainable interior designs with details that add magnificence.
Visit: 23DC Architects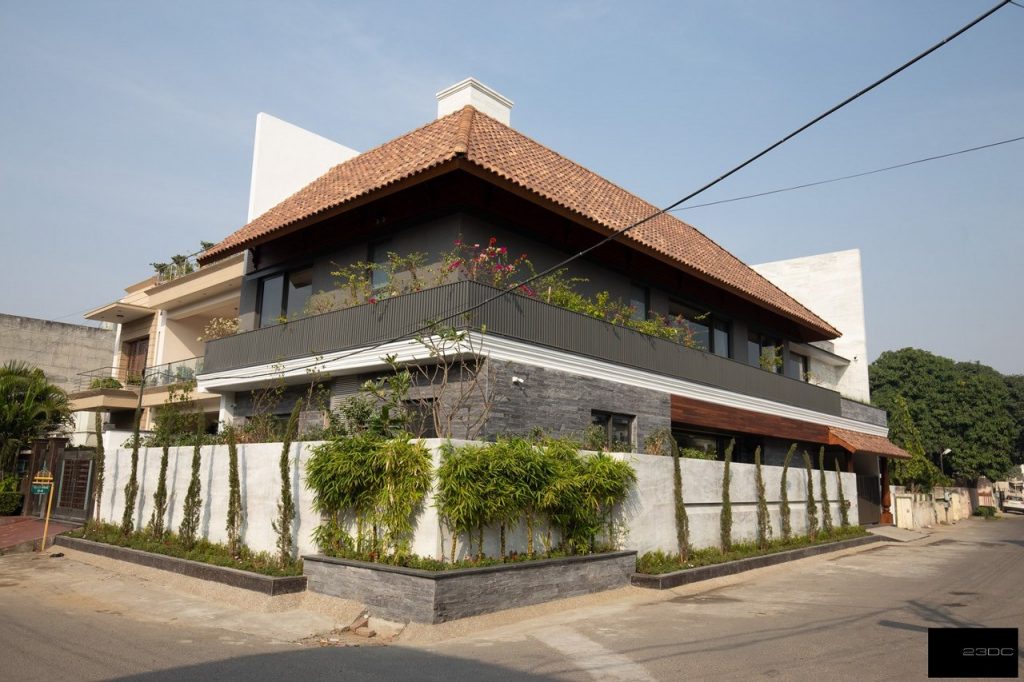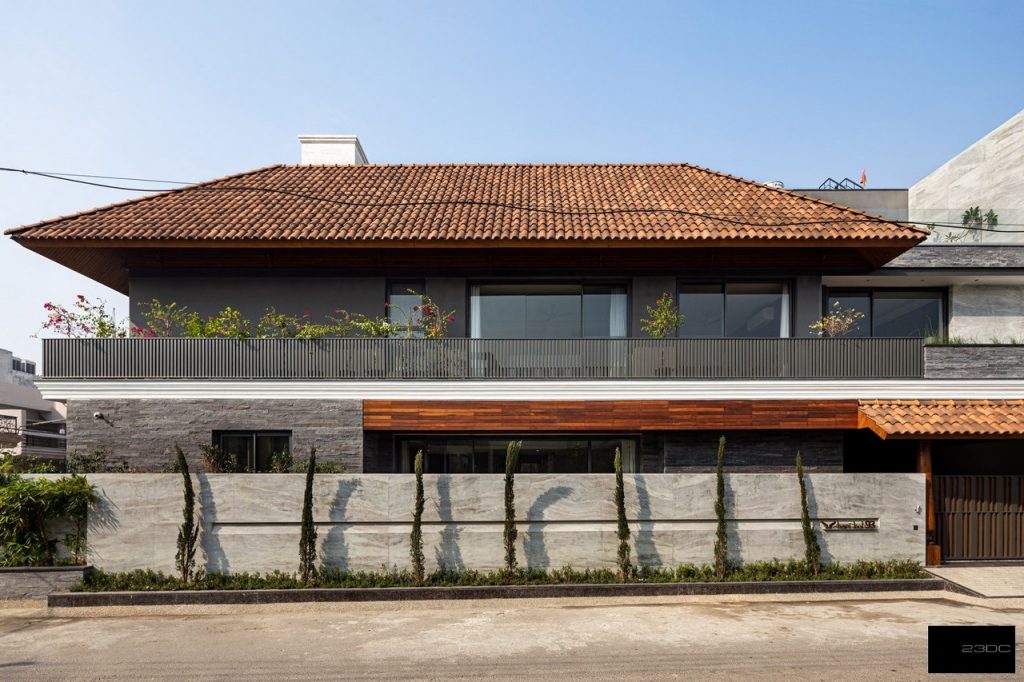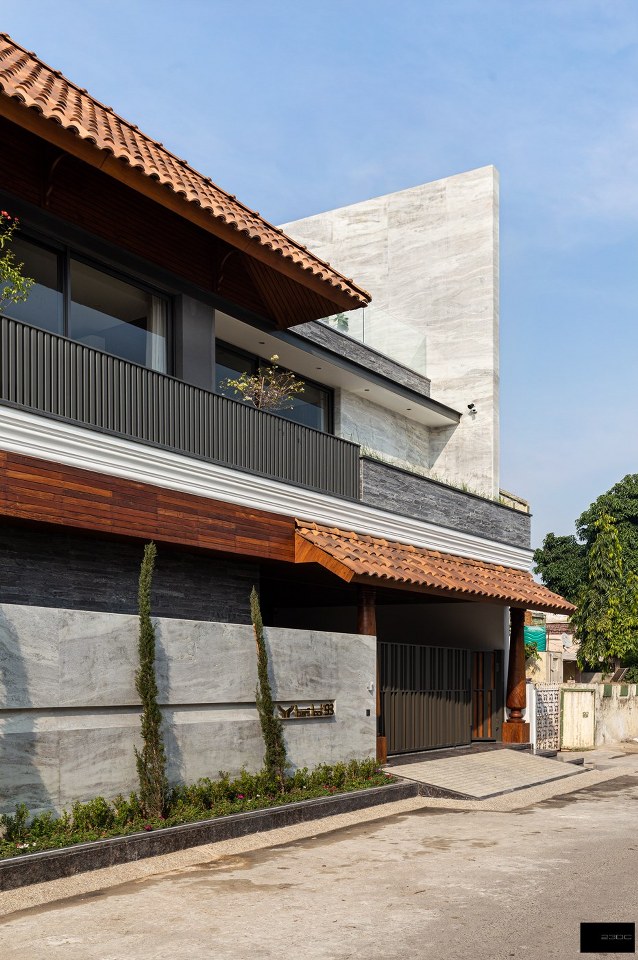 Located in Jalandhar, this architecture is the true essence of fusion between environment and modernism. Designed to perfection to fuse Traditional Indian Architecture with New Modern Architecture. The Front Facade of the house exhibits Indian Architecture focusing on the Hip Roof with polished wooden columns.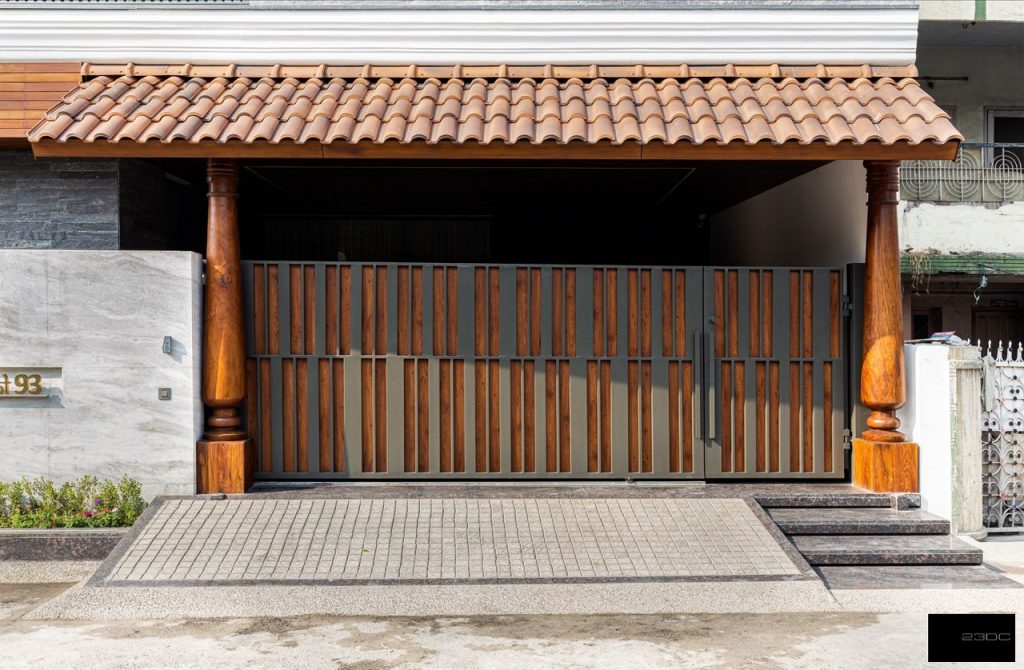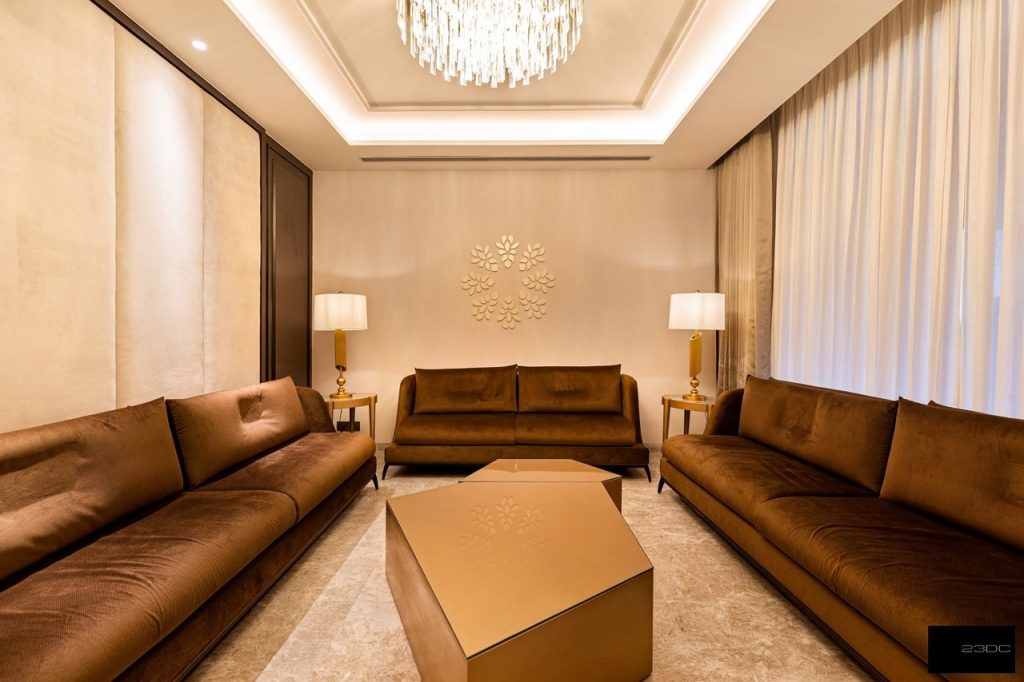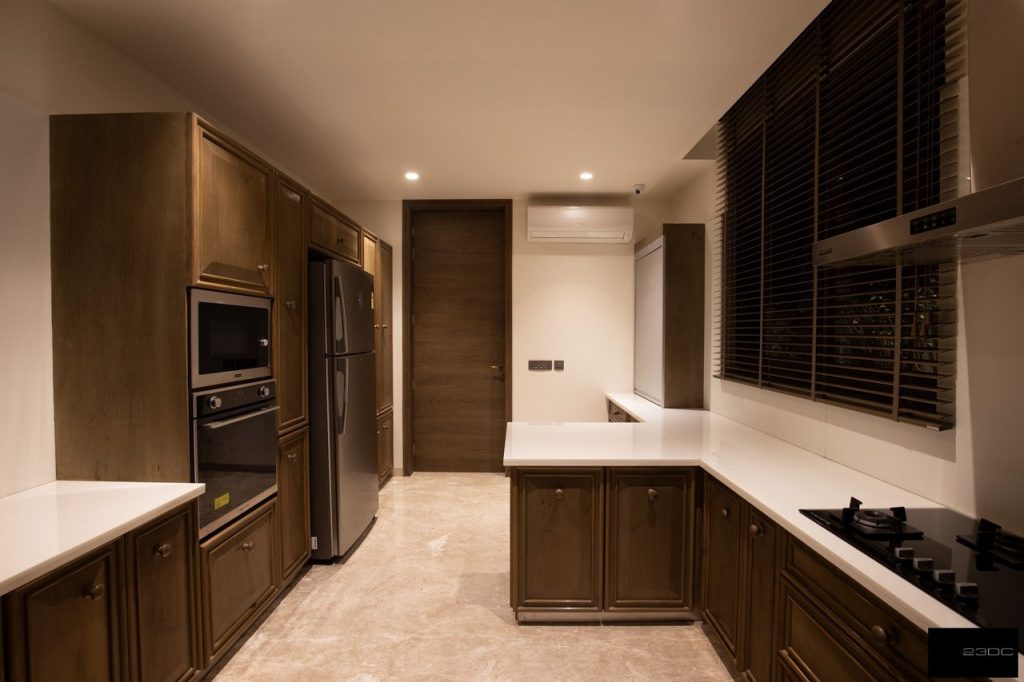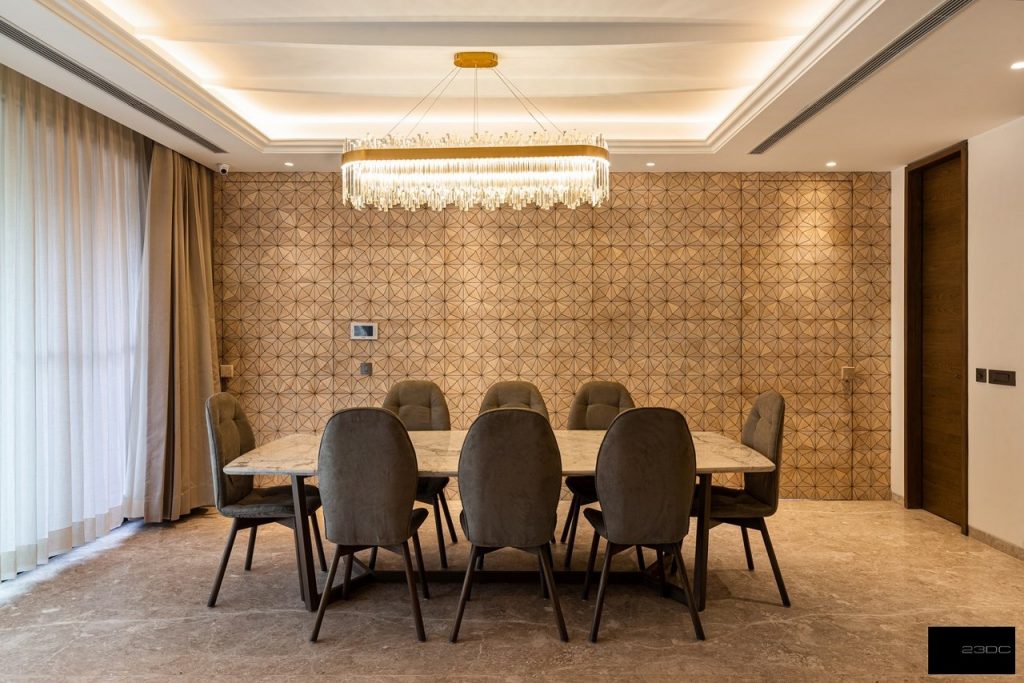 In addition, more encouragement is given to Indian Material like Stone, Marble, and Finishes, etc. When planned with modern architecture, a sense of openness is perceived even in locations that are not spacious. Subtle and Neutral hues add sophistication to the structure eliminating unnecessary detailing. The monochromatic palette is quintessential to Modern styling where in colors are used only as required.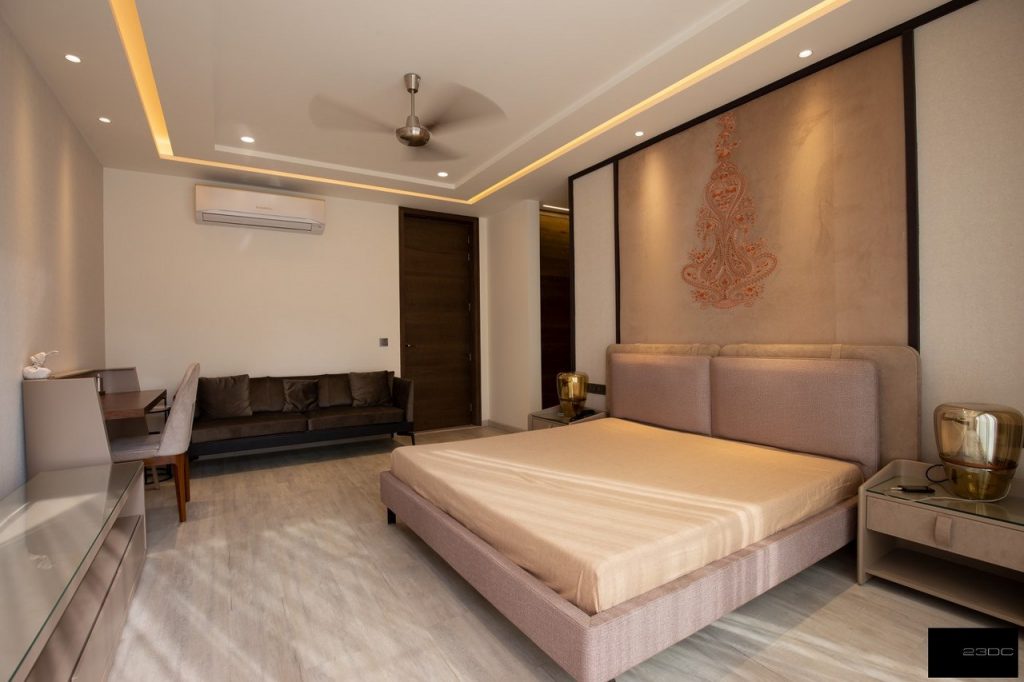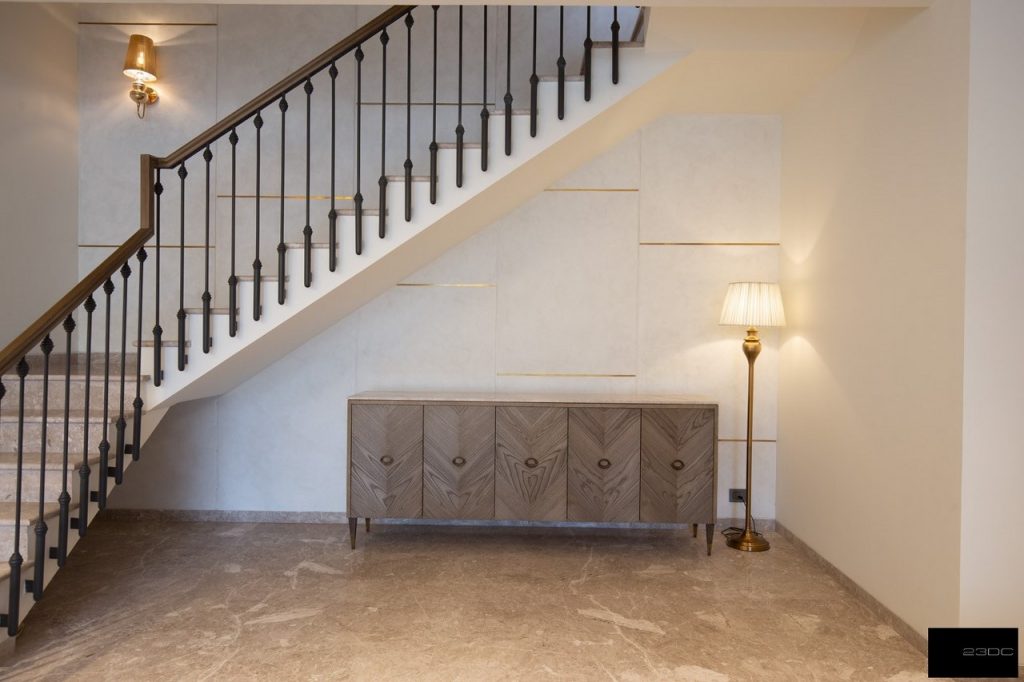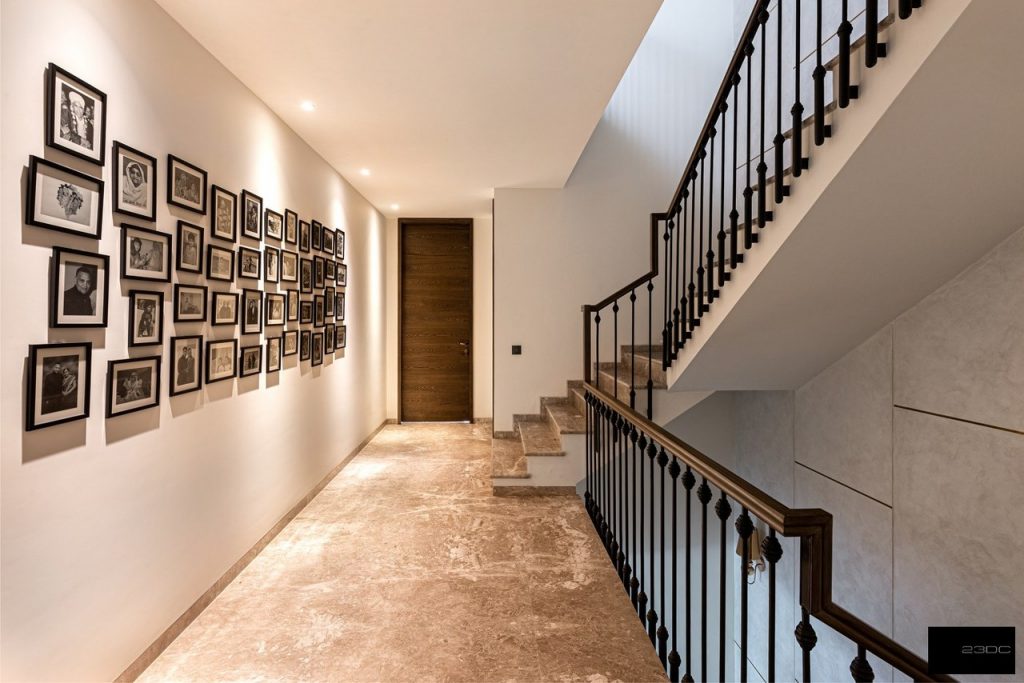 The client's vision of Quasi-Traditional Modern Architecture is concluded to satiate their expectations and warm their hearts. A variety of Indian elements have been incorporated such as the use of Indian arch, solid wood battens in the form of Indian sliding folding doors and partition, ornamented Indian Jail pattern with Matka, to give the extract of traditional designing while using a subtle and neutral color palette which keeps the sophistication intact.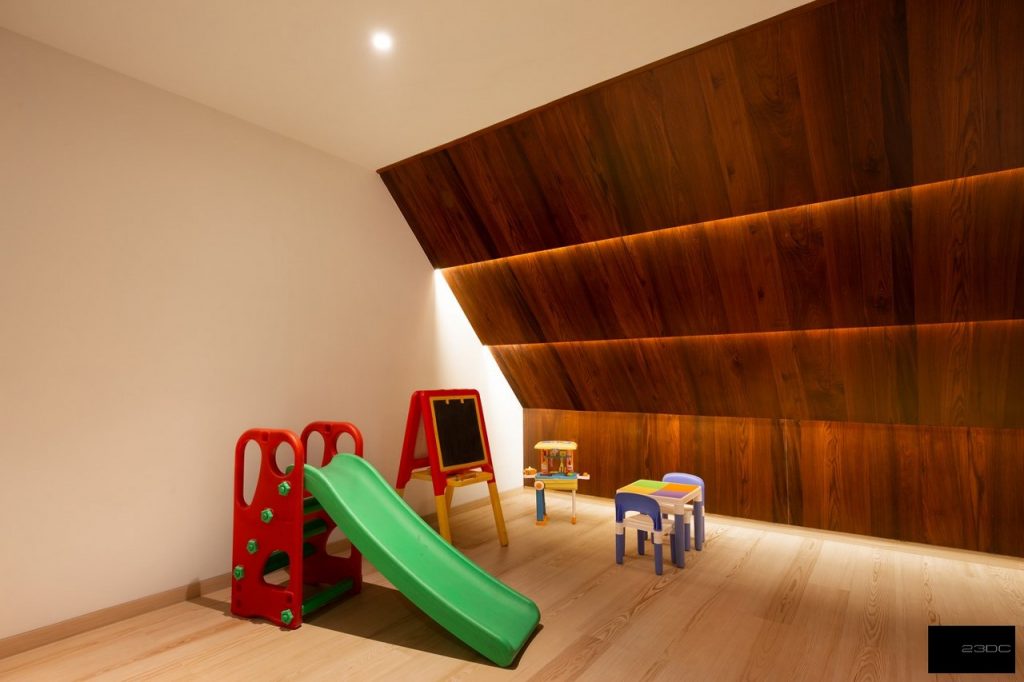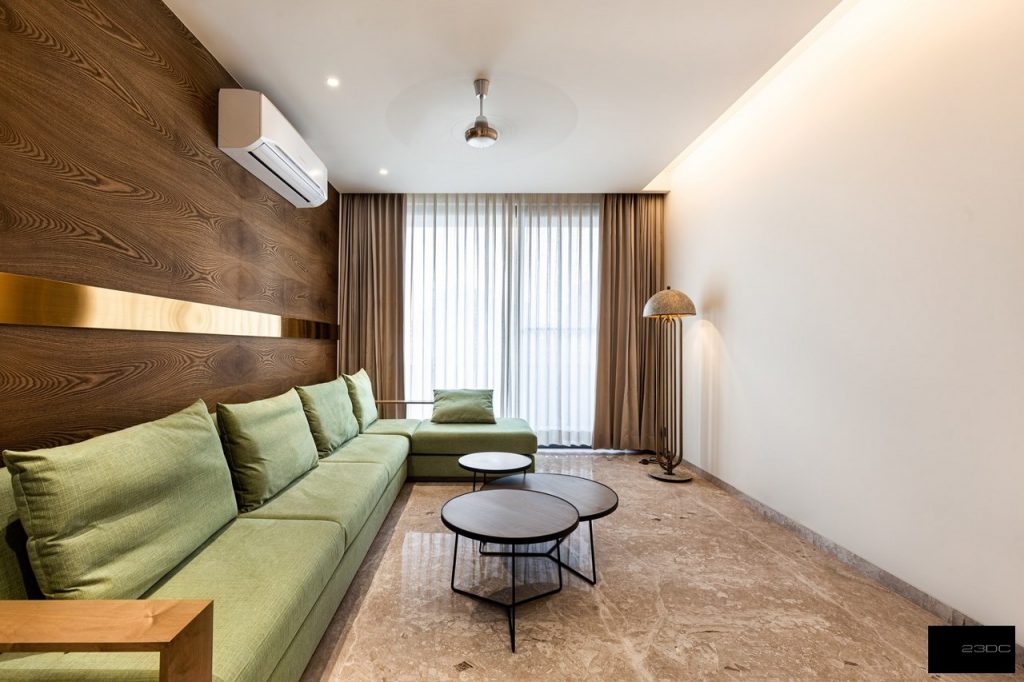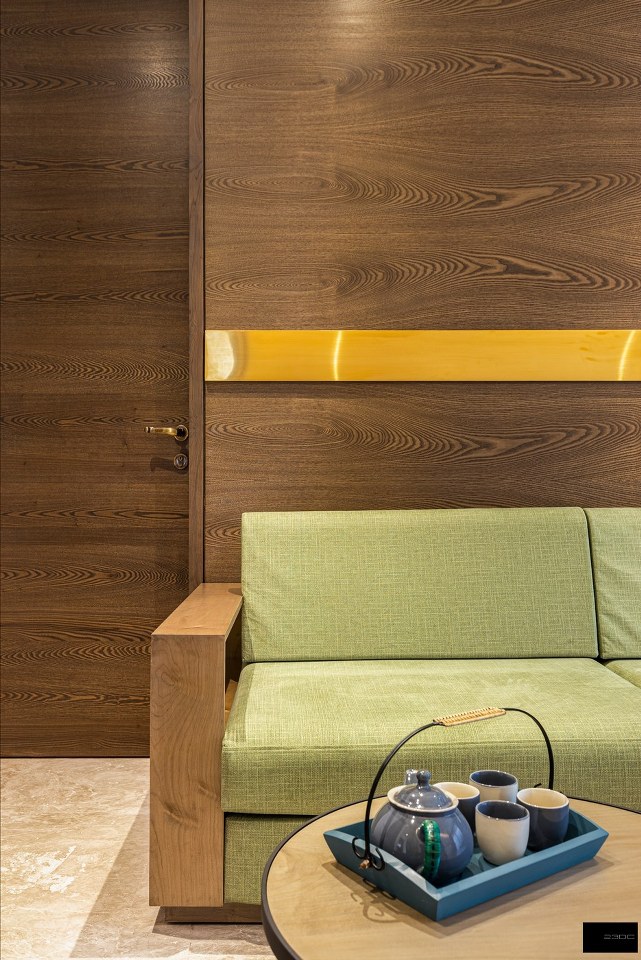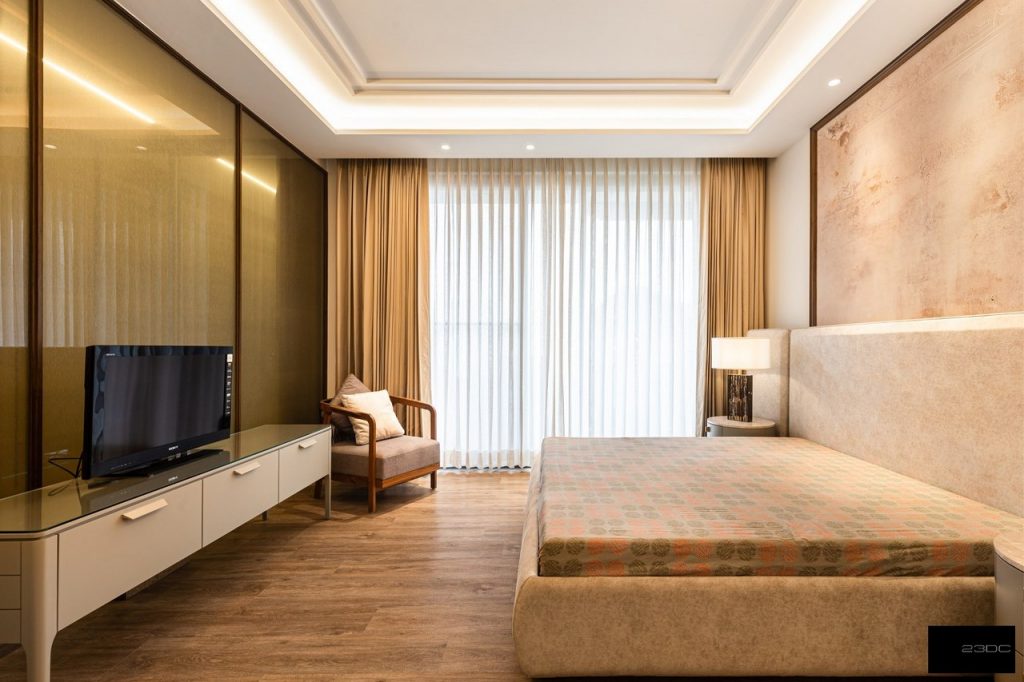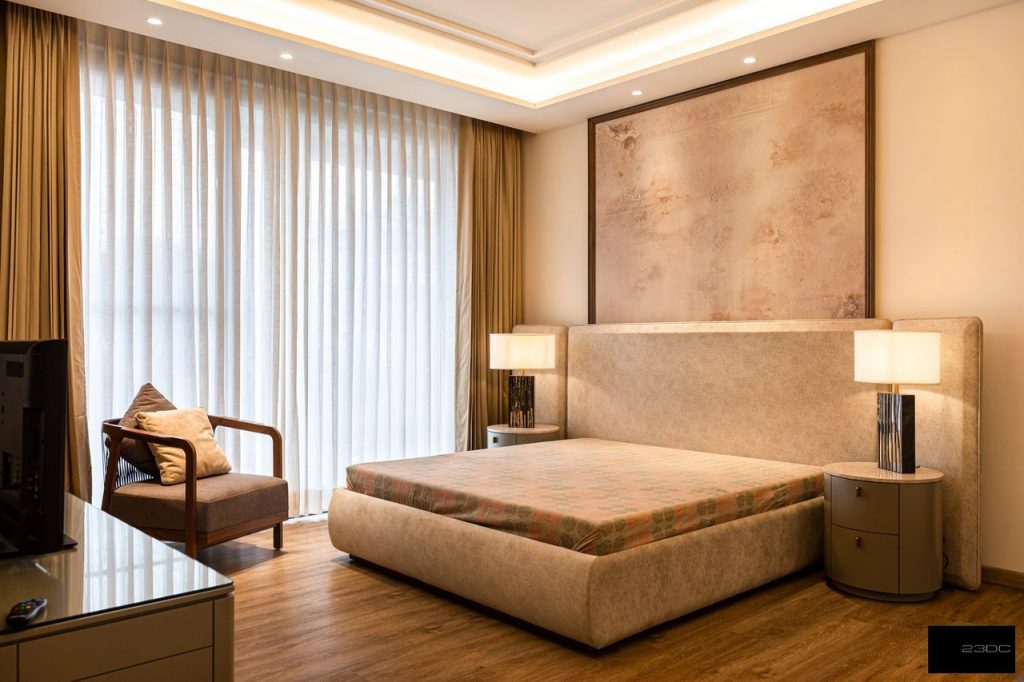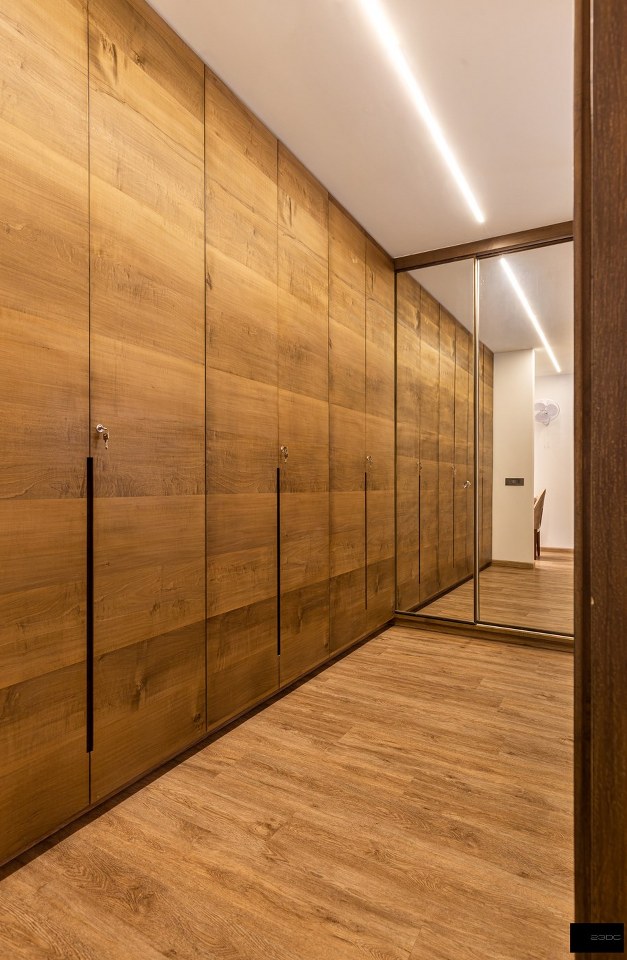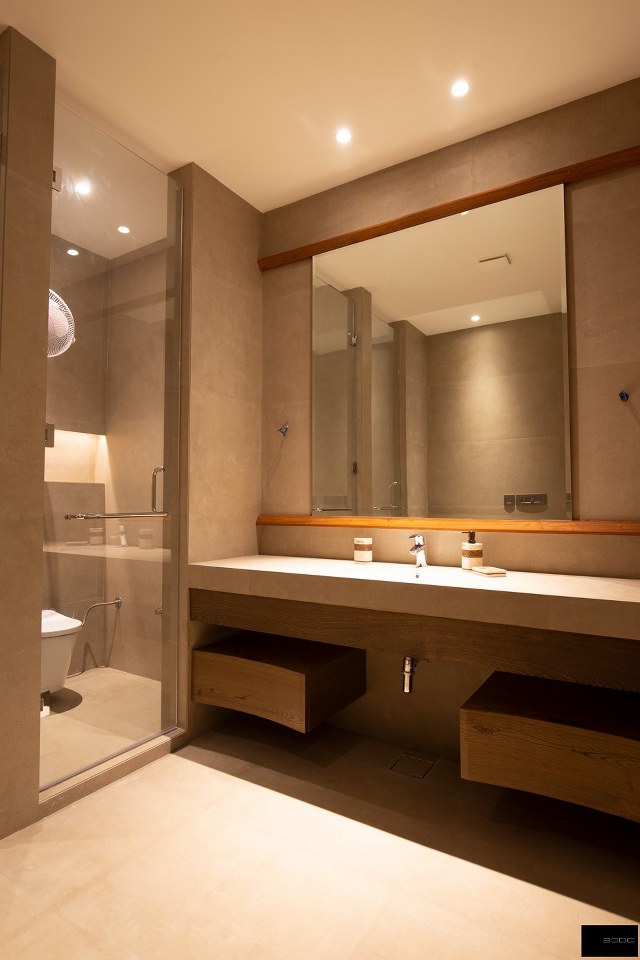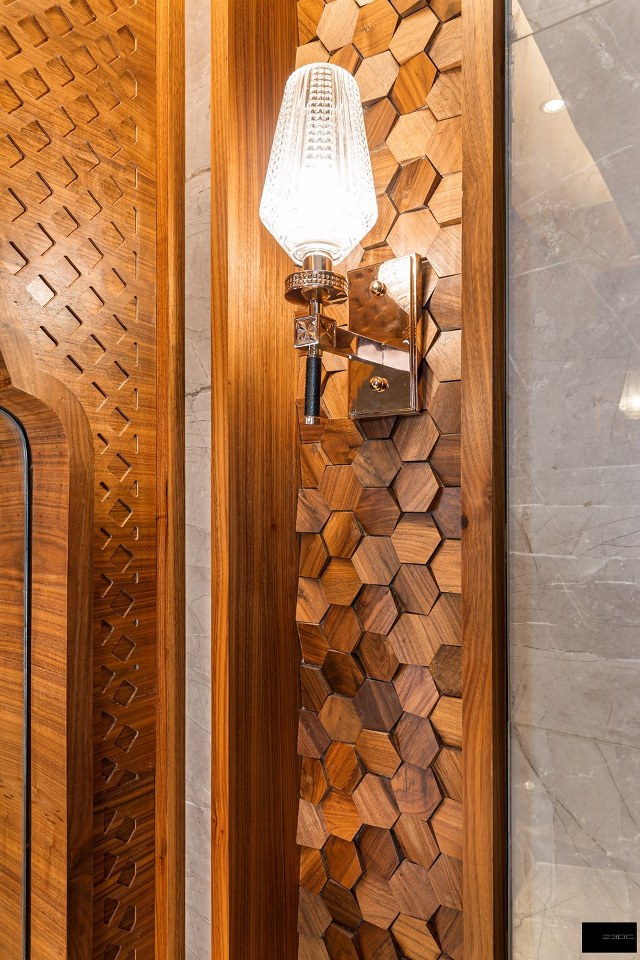 To add light which brightens the place, intricate chandeliers, lamps, furniture, and mirrors are added in moderation. This exerts a sprawling image aligned with minimalism. Sustainability is incorporated in various design elements to ensure a home that can act as a protective shield. The balconies are covered with extended roofs to withstand the ravages of the weather.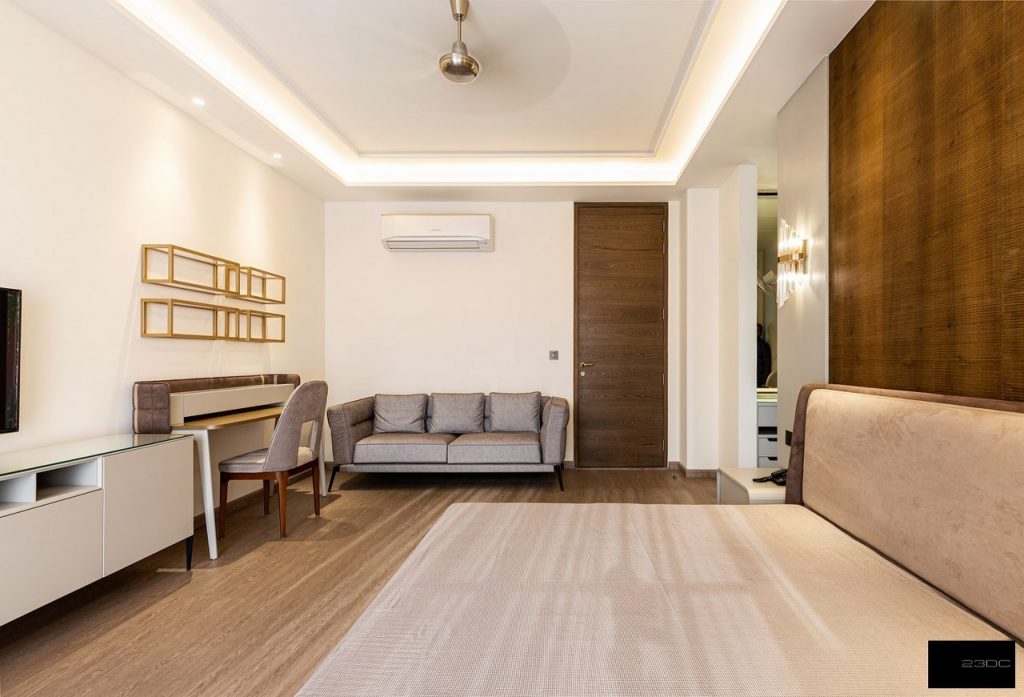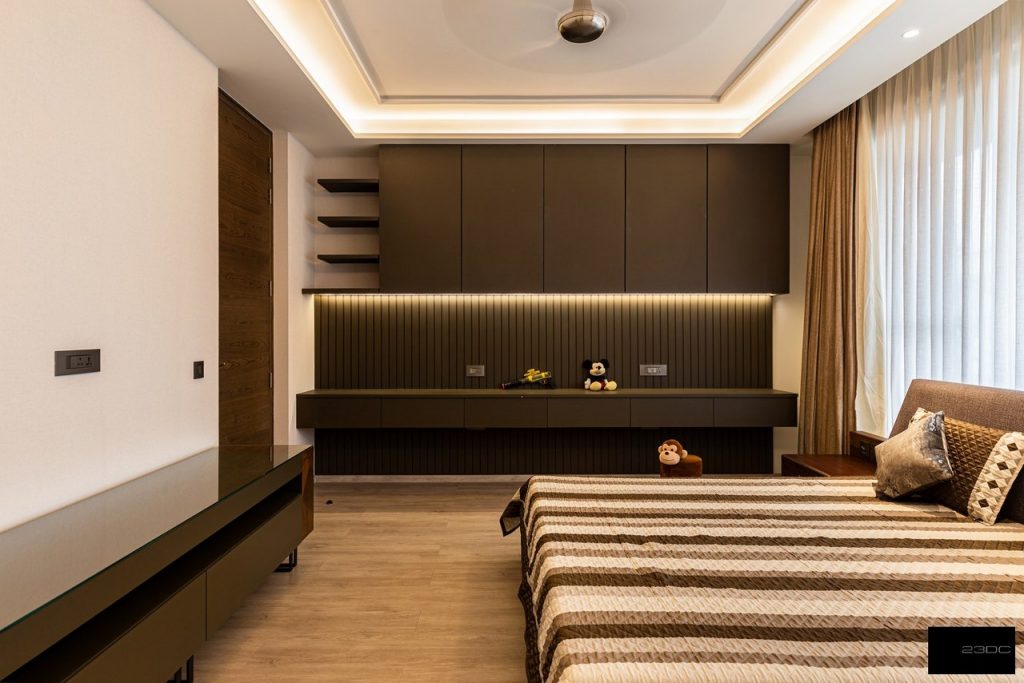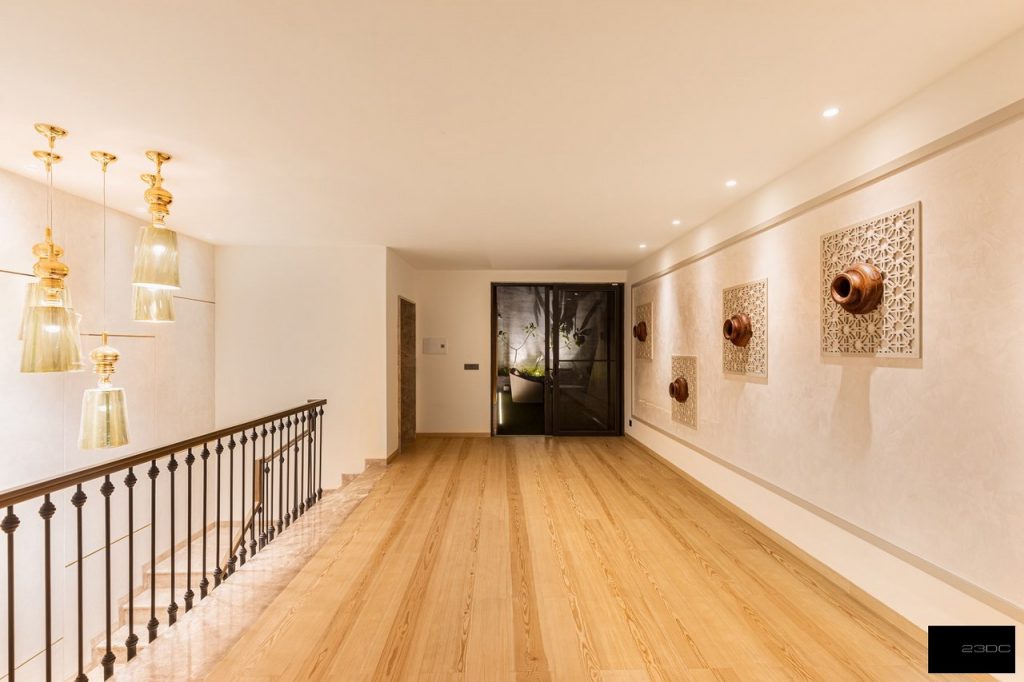 One can witness the marvel of Old Indian Architecture incorporated into New Modern Architecture elements with the soul of sustainability. Such a design adds not just a modern touch but also keeps the roots of traditionalism alive.
FACTFILE:
Firm: 23DC Architects
Project Name: Haribol House
Location: Jalandhar
Site Area: 360 Sq yard
Principal Architects: Shiv dada, Mohit Chawla
Photography: Purnesh Dev Nikhanj
Instagram: https://www.instagram.com/23dc_architects/