Using pink as one of the main colors for room interior decoration are becoming more and more popular in recent years, especially among woman. By using pink, a room can look beautiful, soft and calming. Another advantage of using this color is that it can make the room look brighter, this is certainly very useful for a room that lacks of natural lighting from the window. Furthermore, for a small sized room, this color can help make the room look more spacious. One can research and find many DIY wall painting ideas on internet.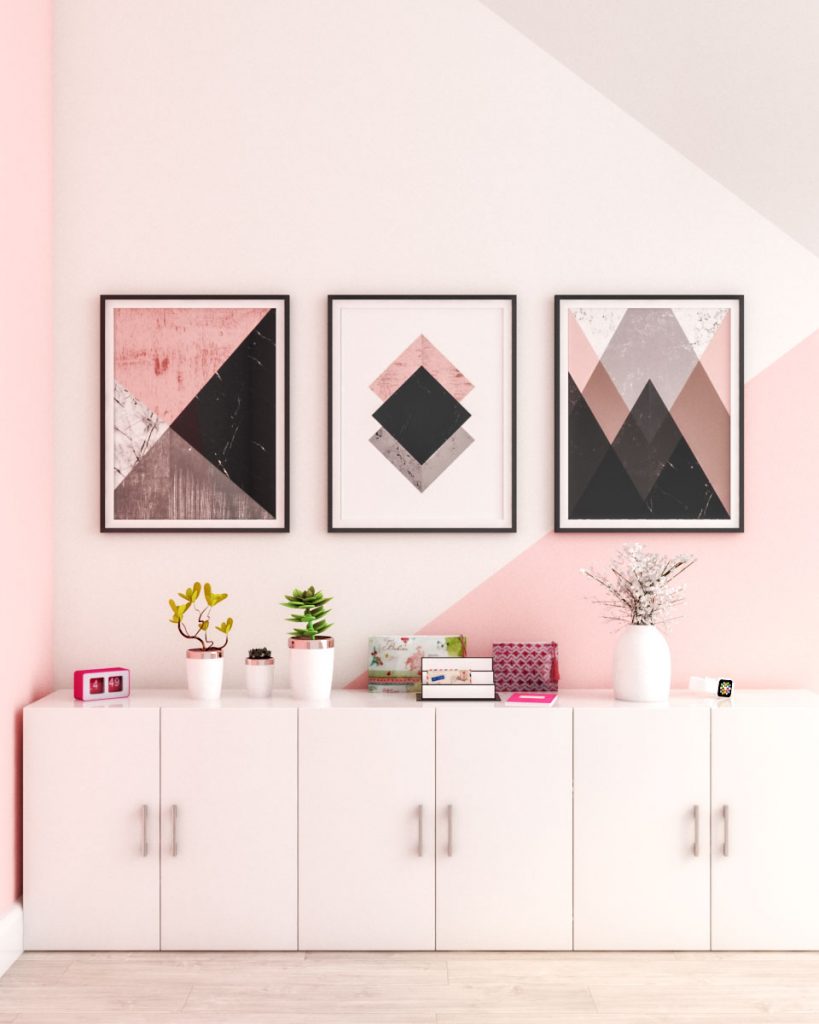 Most people think that pink decor is only suitable for any kids or teenagers. In fact, with the right design, this color is also perfect for any room for adults.
This pink decoration can be used for any rooms, where bedroom and living room are the 2 most suitable rooms to use this color. But other rooms such as dining rooms or even bathrooms can still using this color as well.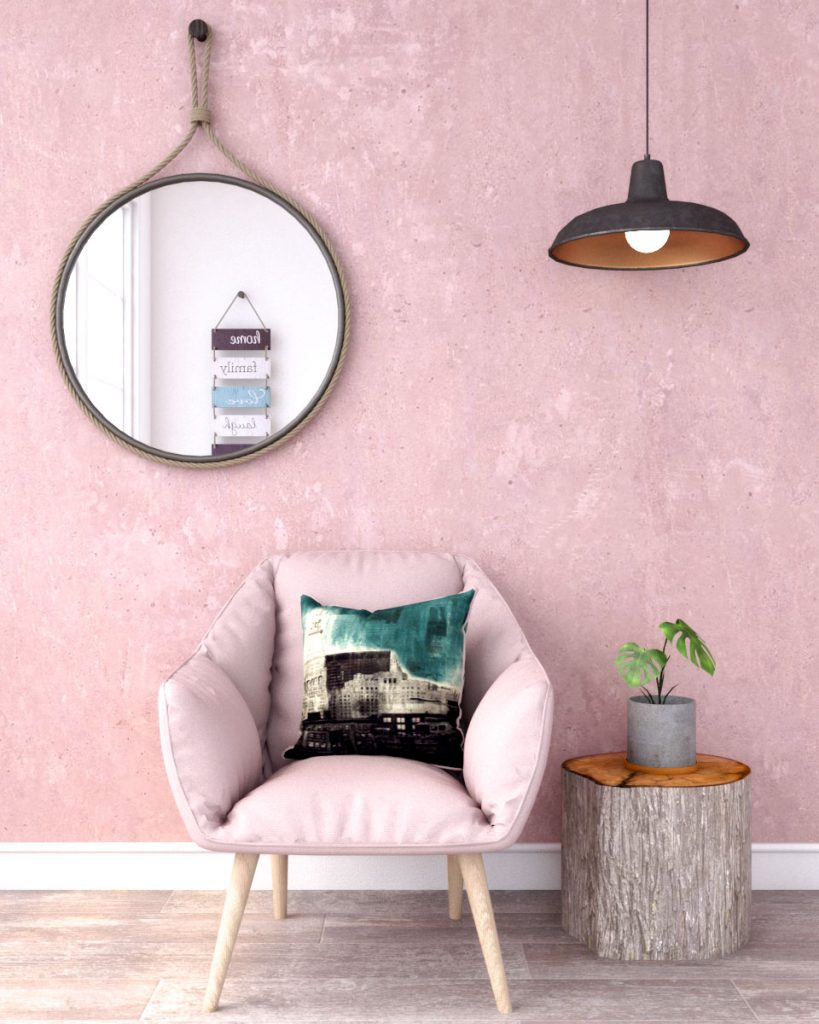 Pink can be used for several different elements in the room, including walls, furniture and decoration items. Of course, just using pink alone isn't a good idea, so it's highly recommended to combine this color with other colors. Some perfect colors to be combined with pink in the interior design is white and light gray. But do not rule out the use of another colors, which can still produce a beautiful and attractive appearance. Colors like teal or brown had been proven to integrated well with pink when used in home decor.
Pink can also be used in several different interior design styles. Mostly, this color is used in vintage, minimalist, nursery or modern style interior designs. But other interior design styles such as industrial, rustic and scandinavian can also use this color with great results.
When using pink as a wall color, you can combine it with other brightly colored wall decorations items. White is the ideal color for this job. You can also add elements with slightly darker colors to balance the pink on the wall to make it look more balanced and not too flashy.
Another trick that can be used is to use two tone color paint on the wall by coloring the walls using two different colors, such as pink and white. This can resulting a beautiful room that loos elegant and beautiful.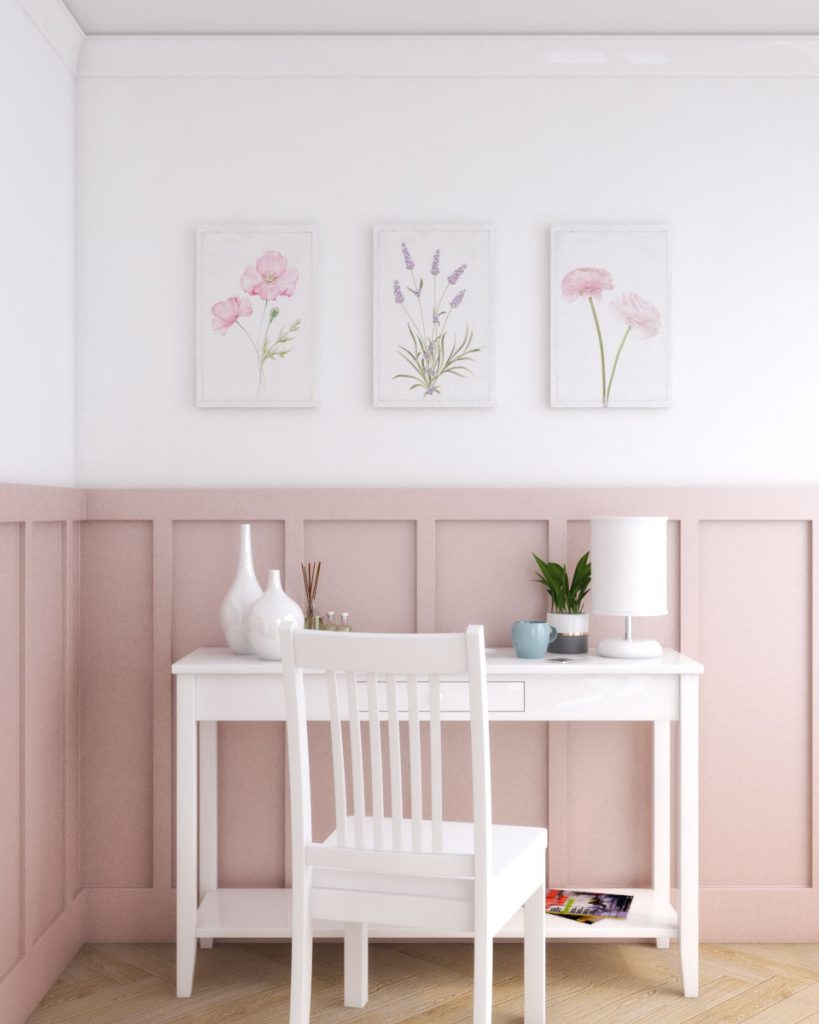 If coloring walls with pink sound too extreme for you, then you can try another approach. You can paint your walls with some bright colors such as white or light gray, and then use some pink wall decorations items. This can be done to bring elegant effects to the wall. Other items that can be used are rose gold finished decoration items. Using some items with rose gold finish can bring a luxurious and glamorous effect to your room.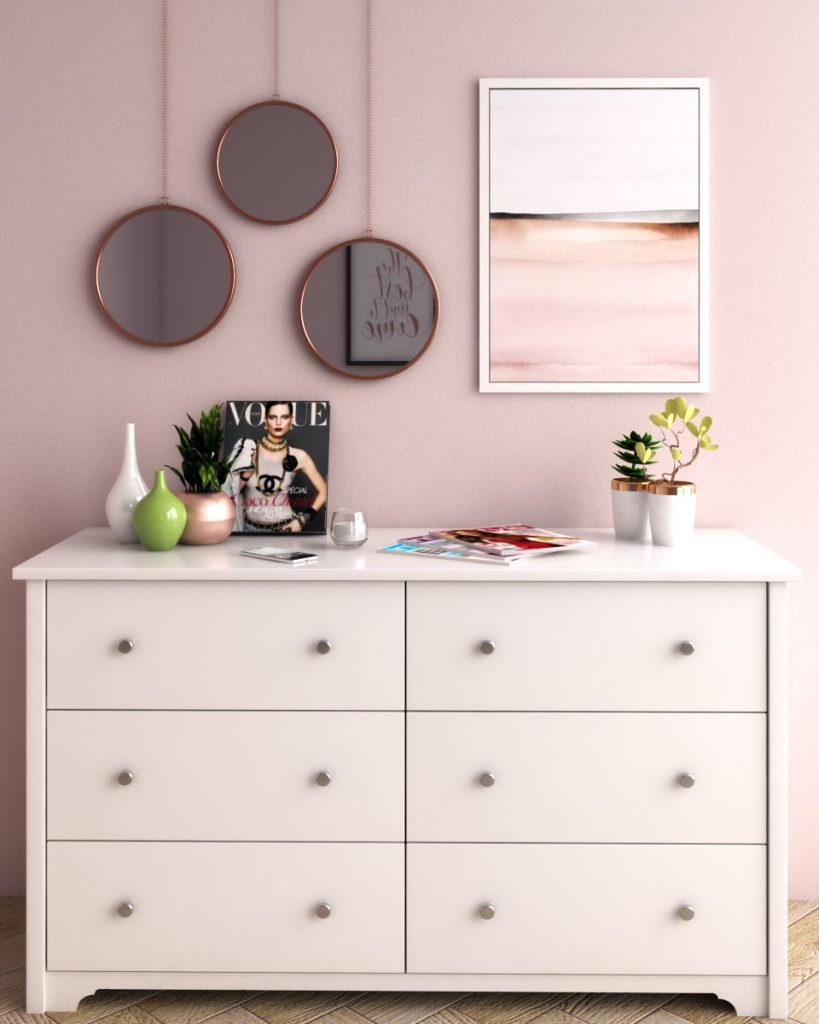 The use of wall art can also help bring the pink effect into your room. Currently there are a lot of wall art with pink compositions that are suitable for beautifying the walls of a room. You can choose natural style wall art to give a fresh effect to the room, or abstract pink wall art to give more artistic impression.
BIO
About Roomdsign.com
Roomdsign.com is an interior design and home decor blog that provide a lot of different interior design ideas and decorating ideas to help our reader get some inspiration and ideas to improve their home. All of the design in roomdsign.com is original works made by the team of interior design expert with more than 10 years of experience designing different kinds of room and decor style.