A Two-Tone Contrast Color Palette Taking Bakewell Into A Bold Cafe Interior Approach | Saku -The Studio
The Bakewell bakery and cafeteria was a new design-thinking exercise as an interior project and a project to retrofit freshness when it comes to spatial design – especially during COVID times. 
Visit: Saku -The Studio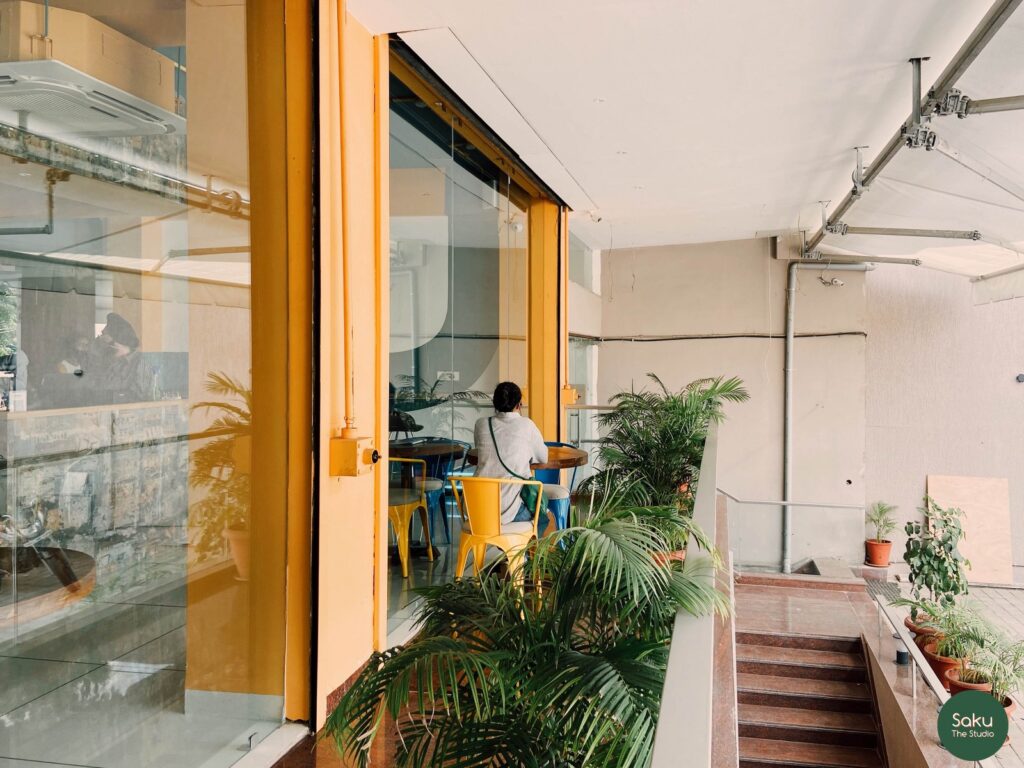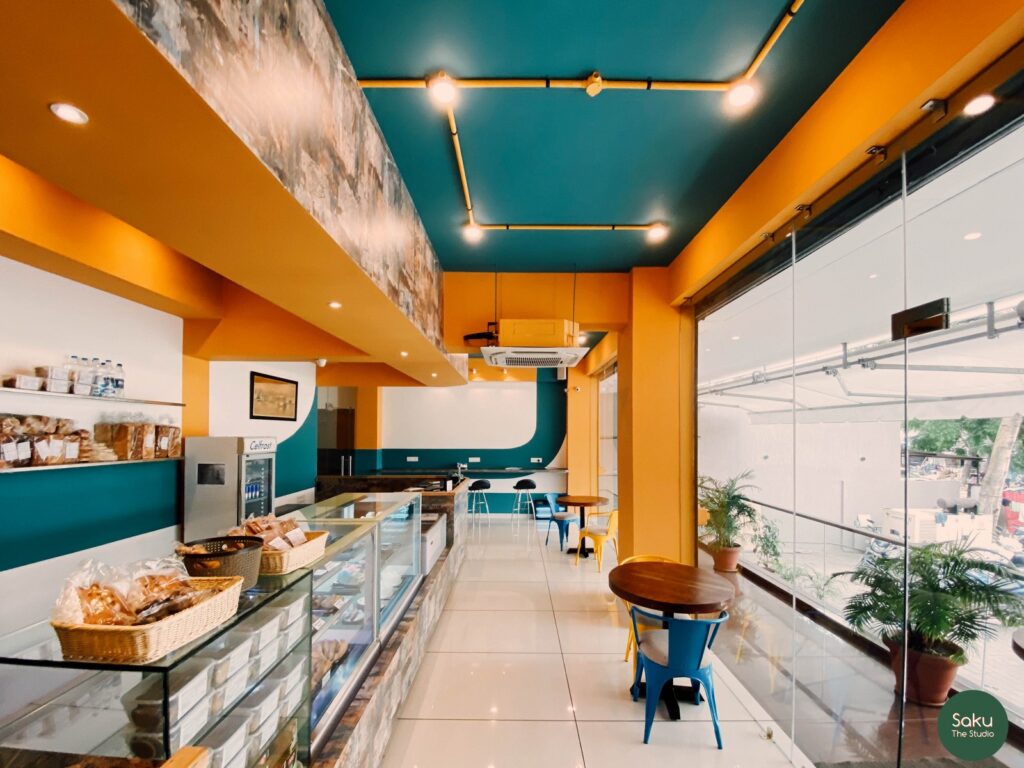 The idea was to search for equilibrium between the existing indigenous bakery brand and elevate it to meet the eye of everyone who'd pass by – albeit stopping to take a whiff of a freshly baked sourdough.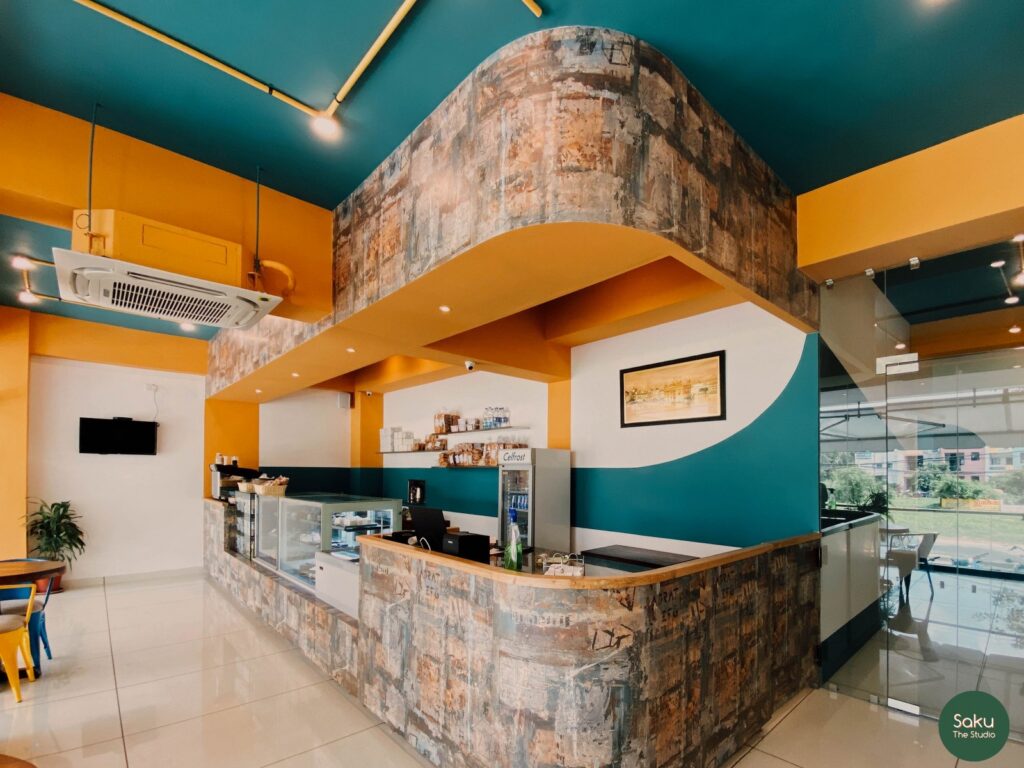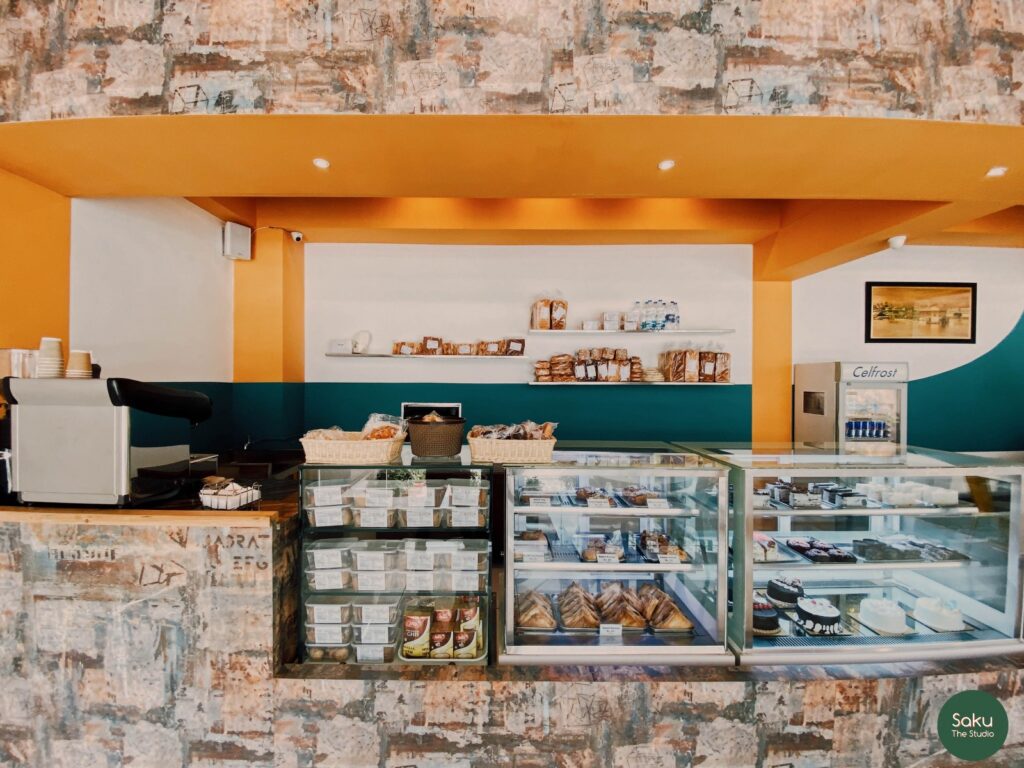 A basement with a mezzanine floor plan of 2000 sq ft was emphasized to be used for the bakery's varied services – basement for cafeteria space and mezzanine as a takeaway. The counters were strategically designed to face the road through a transparent glass façade, putting sleek displays open for the moving eyes on the street.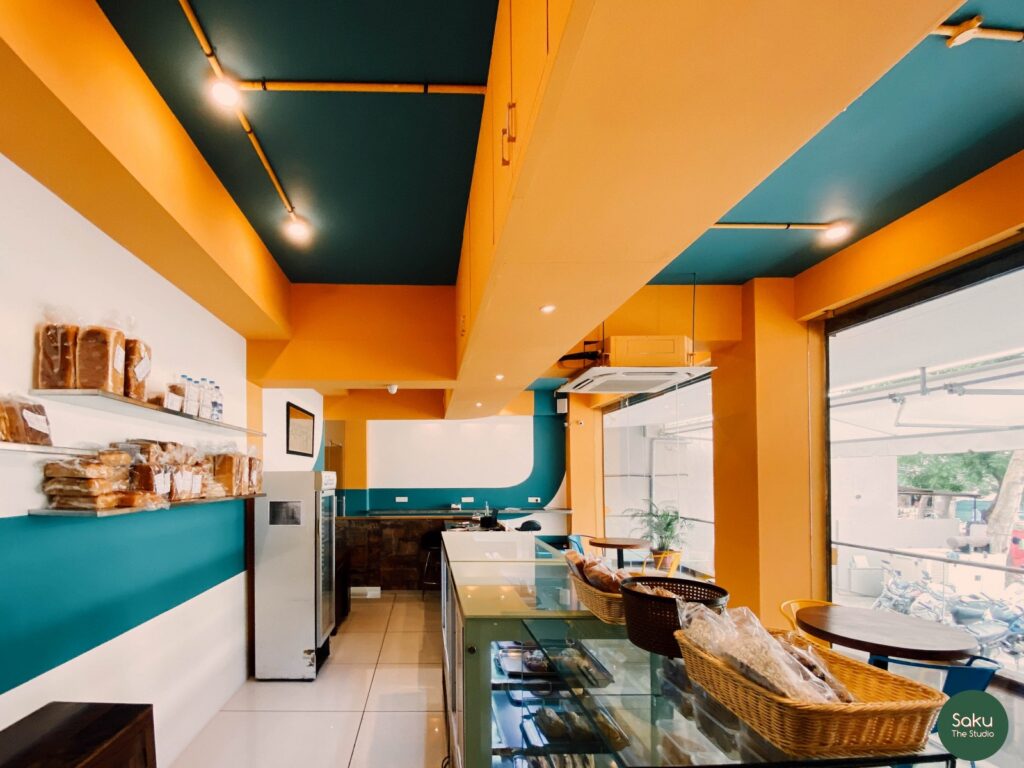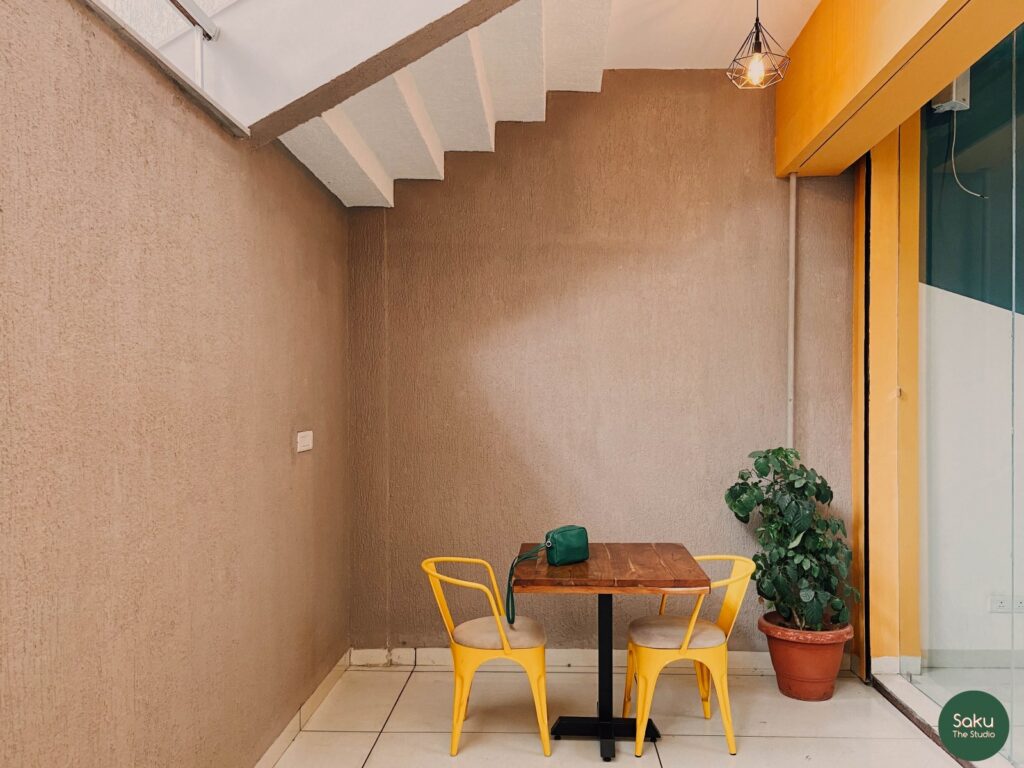 The color palette was limited to two-tone contrast, albeit intense and bright with services naked to the eye, allowing our aesthetical approach to stand bold in front of customers. The color flow through the geometry holds the place together. Everything was exposed, the fire conduits, cassette AC fixtures, raw concrete for the exterior walls, plumbing, and 11' ceilings were colored in a dark teal shade.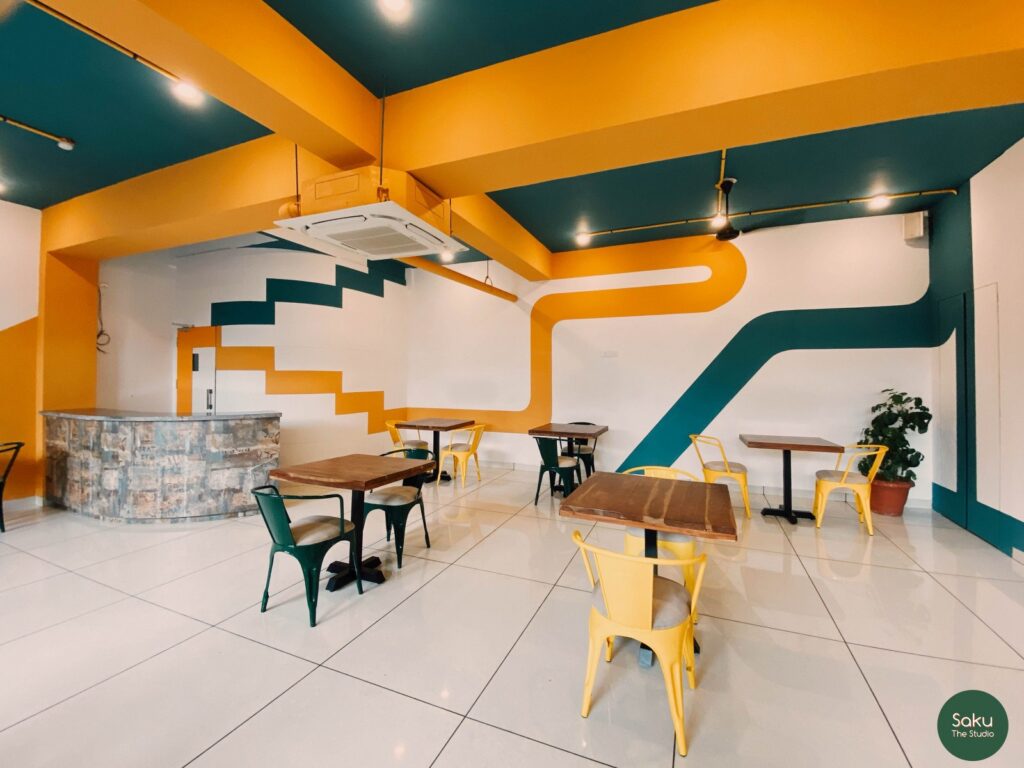 An industrial approach was taken when it came to light fixtures and ceiling lamps, also keeping it under the umbrella of a warm palette to suit the interiors and paints. Tables and benches are designed to fit the varied ergonomic needs of the users be it young kids finishing their school or an old couple taking a quiet stroll in the neighborhood.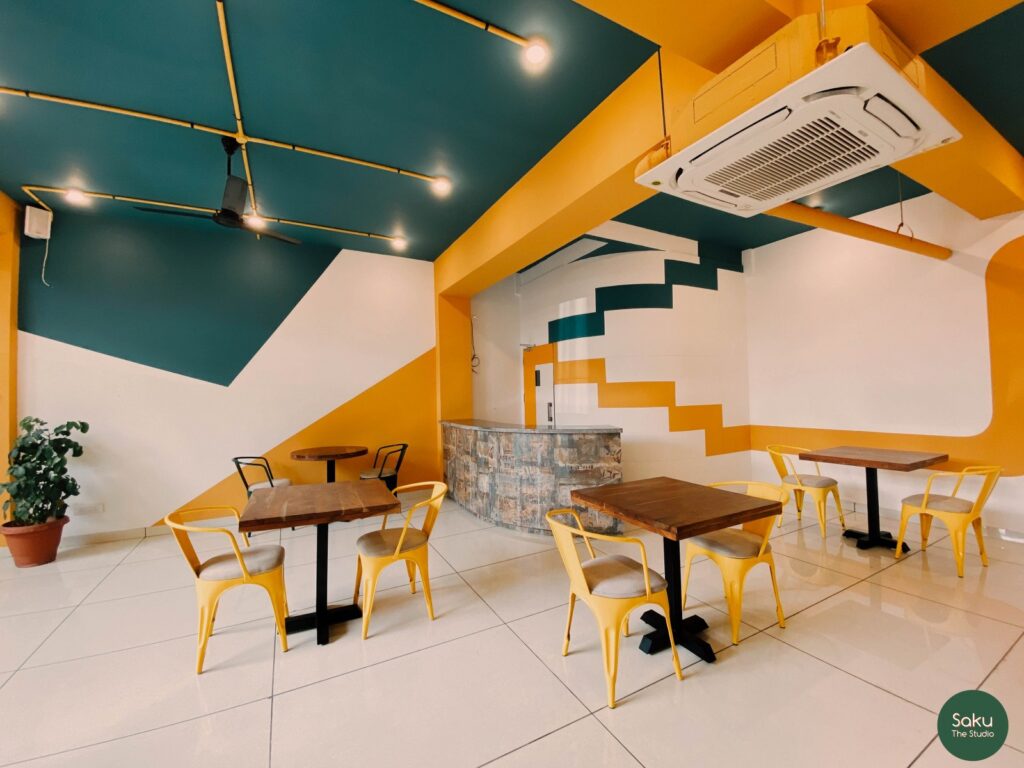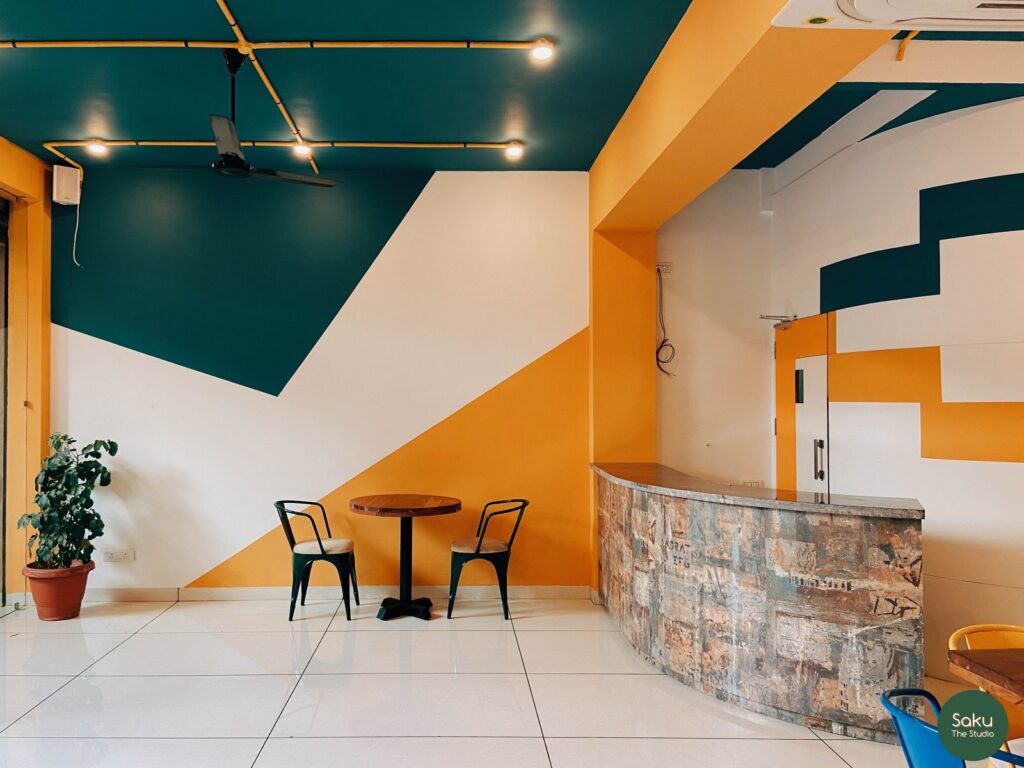 A quick-on-feet approach was taken when it came to designing the bakery space to cater to COVID times, making it favorable for users to grab their bite and leave – encouraging safe counter- customer interaction.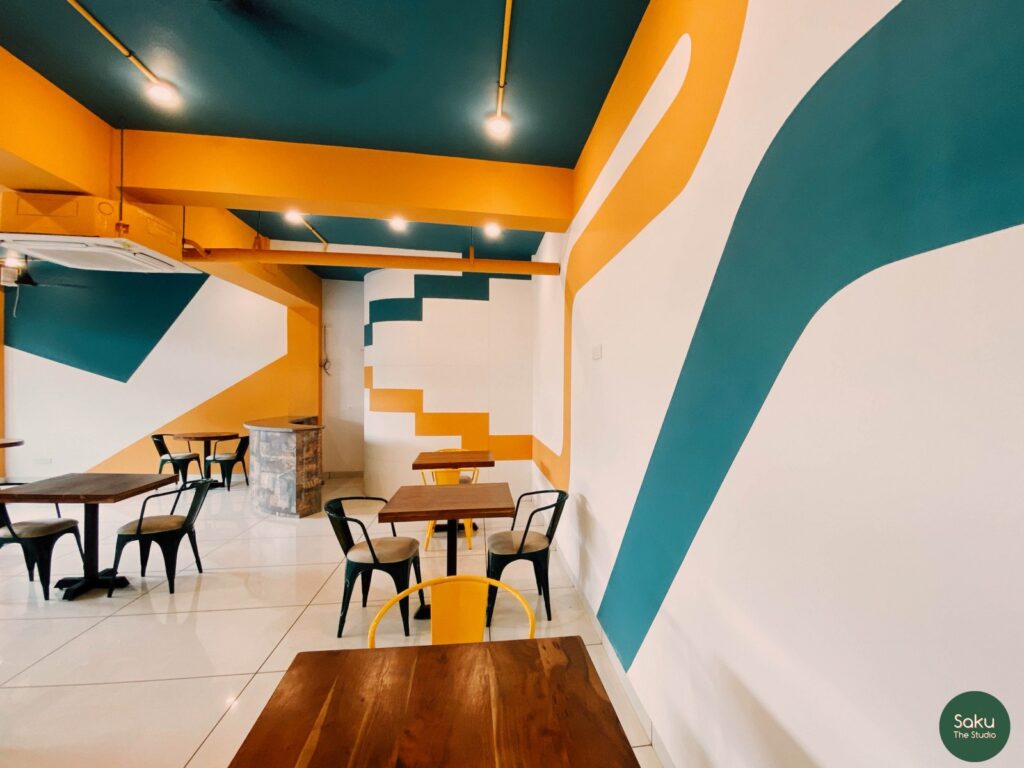 The retrofitting of an old, quotidian bakery brand, therefore, allows customers to engage with the same old products, but with a fresh makeover.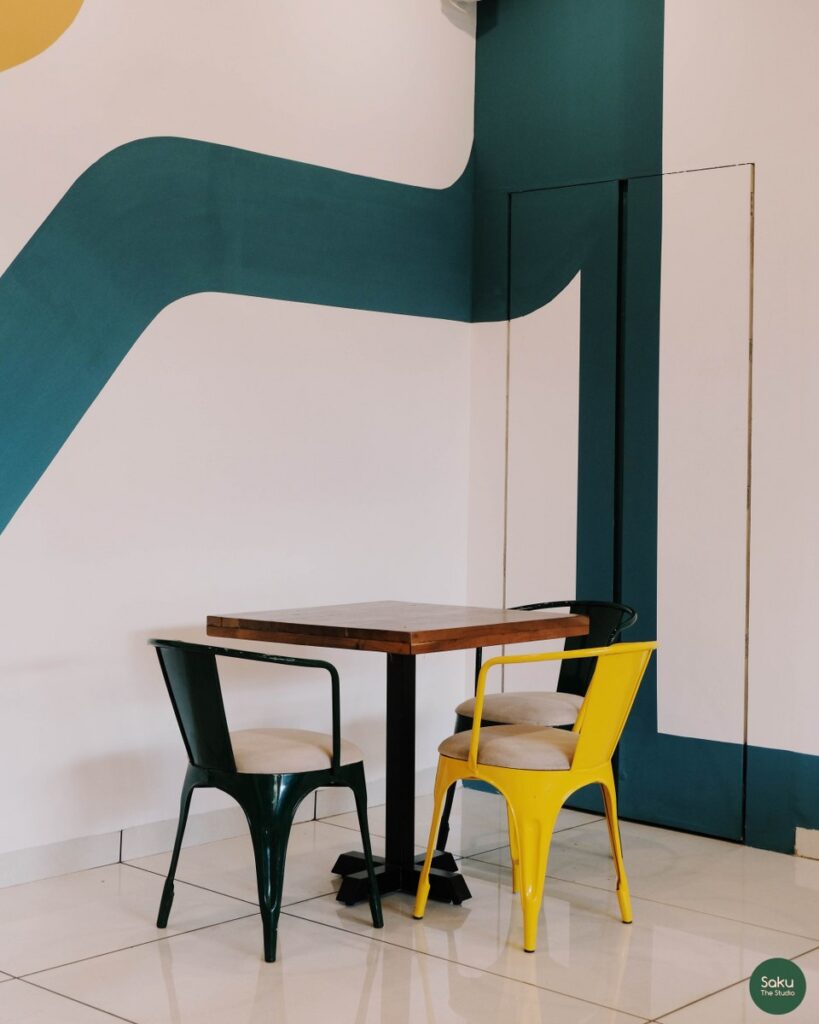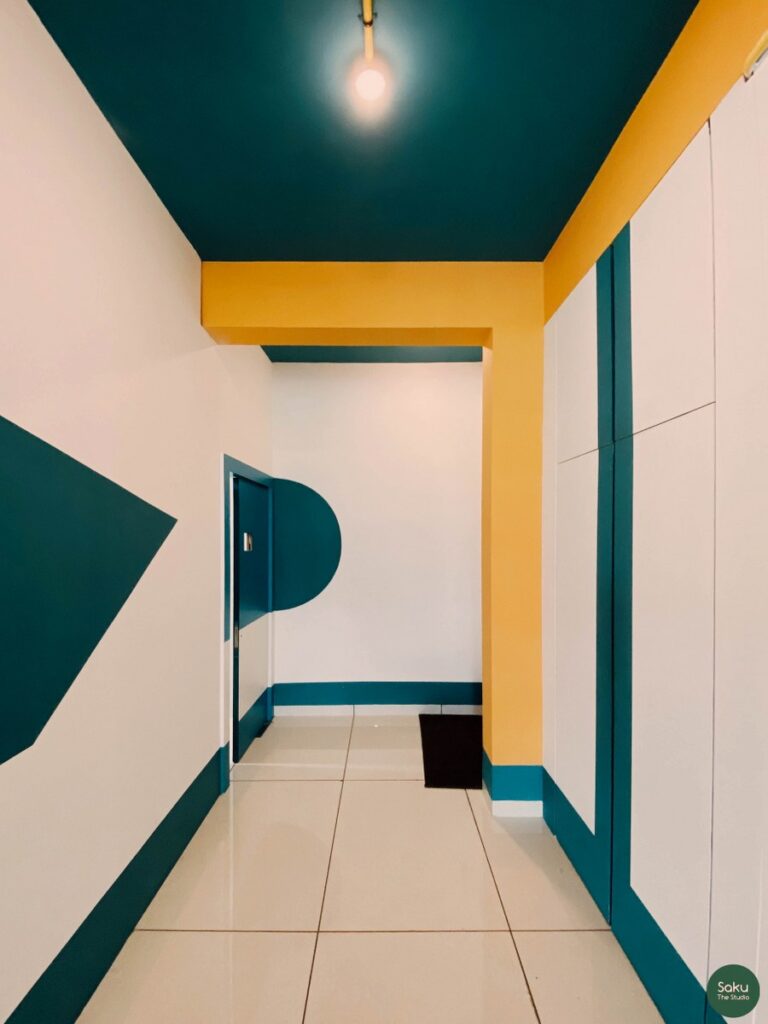 This project was completed during lockdown and remotely.
FACT FILE:
Design Firm: Saku -The Studio
Project Name: Bakewell, The Bakery and Cafe
Project Type: Interior Design
Principal Designer: Manasvi Khedawdia
Completion Year: 2021
Carpet Area: 2000 sq. ft.
Project Location: Indore
Photography: Namit Bafna
Text: Shreya Khandekar
About Firm:
Saku – The Studio is a multi-disciplinary Indore-based studio founded by architect Manasvi Khedawdia in 2019. The studio has been practicing architecture and interior design in Indore for the last two years. Up there among Indore's best upcoming Design studios, Saku deals in all-around Construction, Architecture, and Interior Design services. Saku deals in all sectors like Residential, Commercials, Retails, Hospitality, Industrial, Workspaces, Weekend homes, Luxury homes, etc.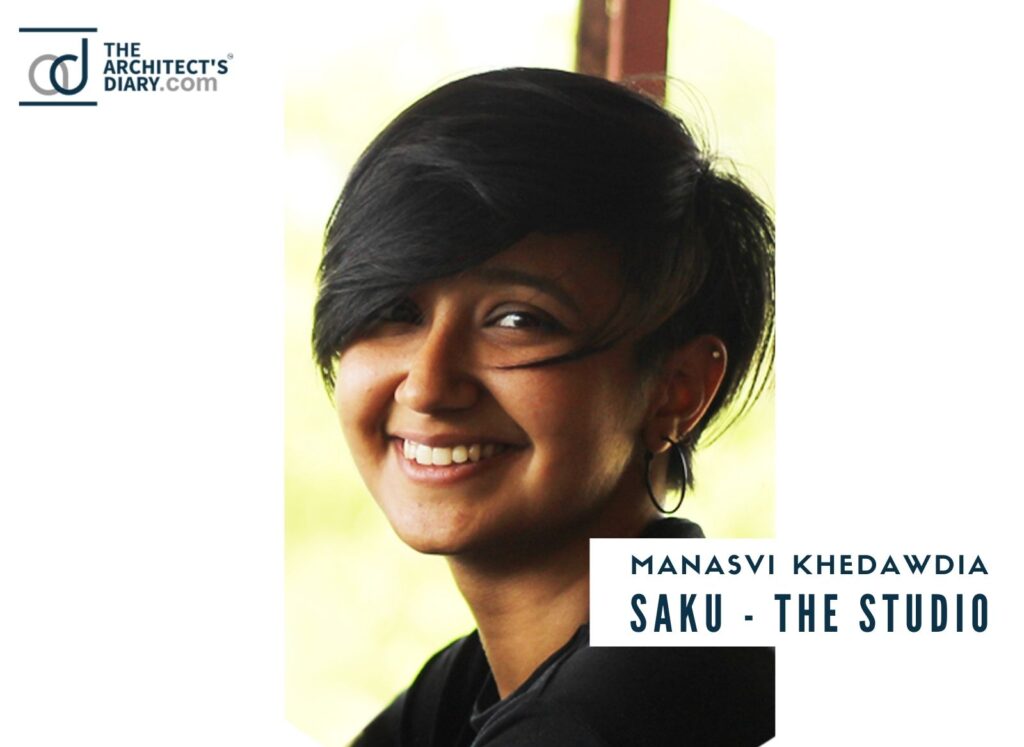 Website: http://sakuthestudio.com/
Instagram: https://www.instagram.com/sakuthestudio/
Facebook: https://www.facebook.com/sakuthestudio