&nbsp
Evidently Fluid Table | Neil Aronowitz
People's Choice Award Winner 2017 Azure Magazine AZ Awards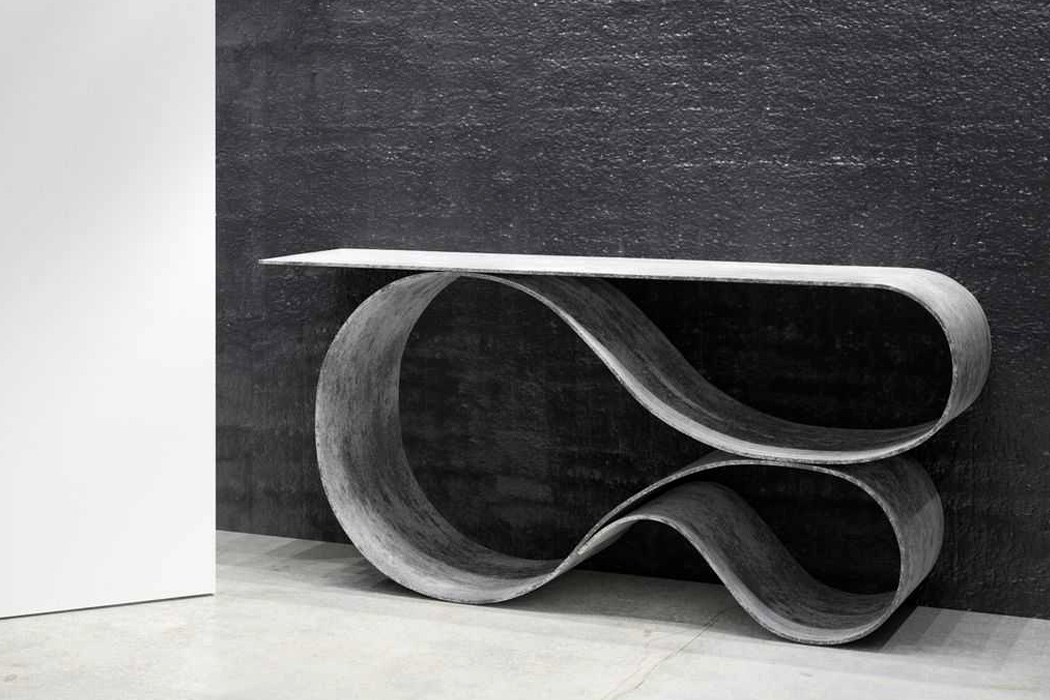 Concrete Canvas is a ground-breaking new material that allows concrete to be used in entirely new ways. Essentially it is concrete cloth on a roll.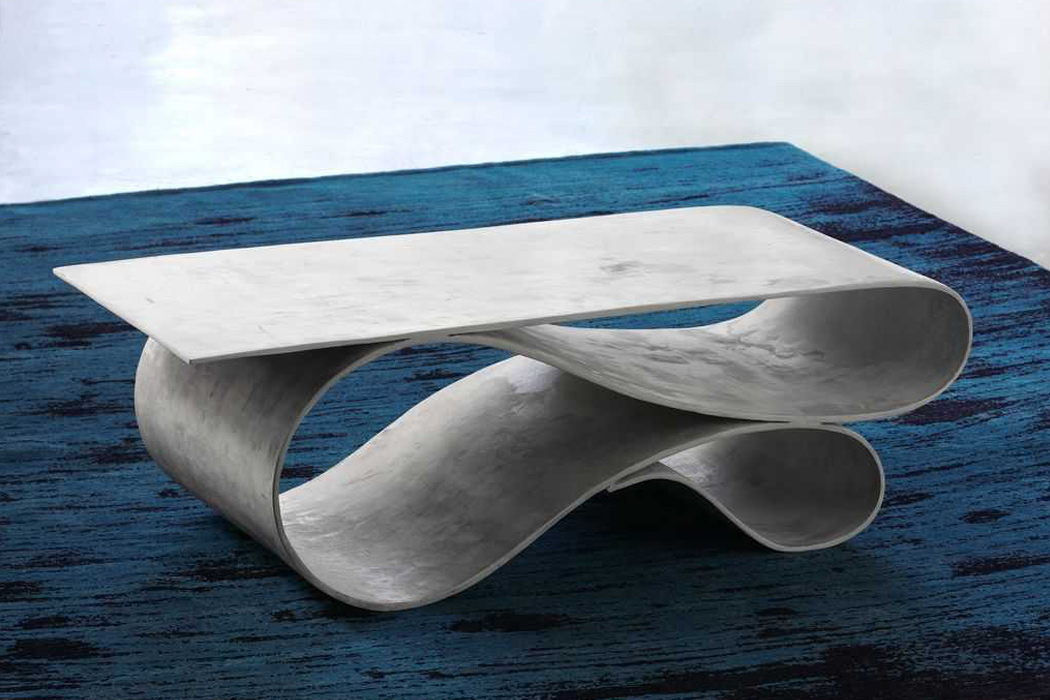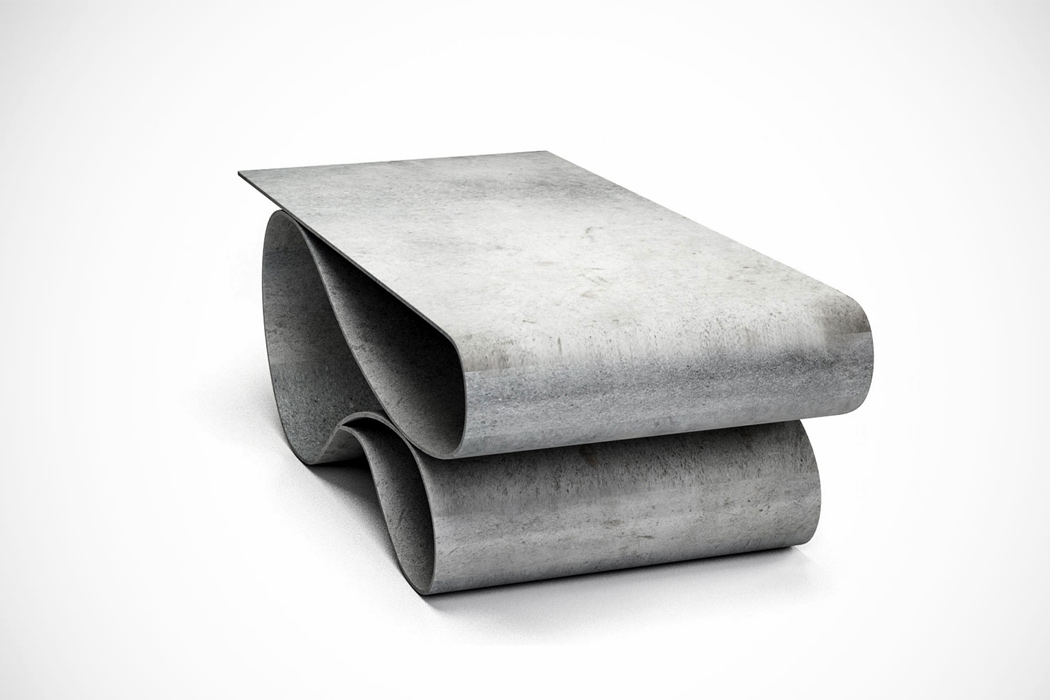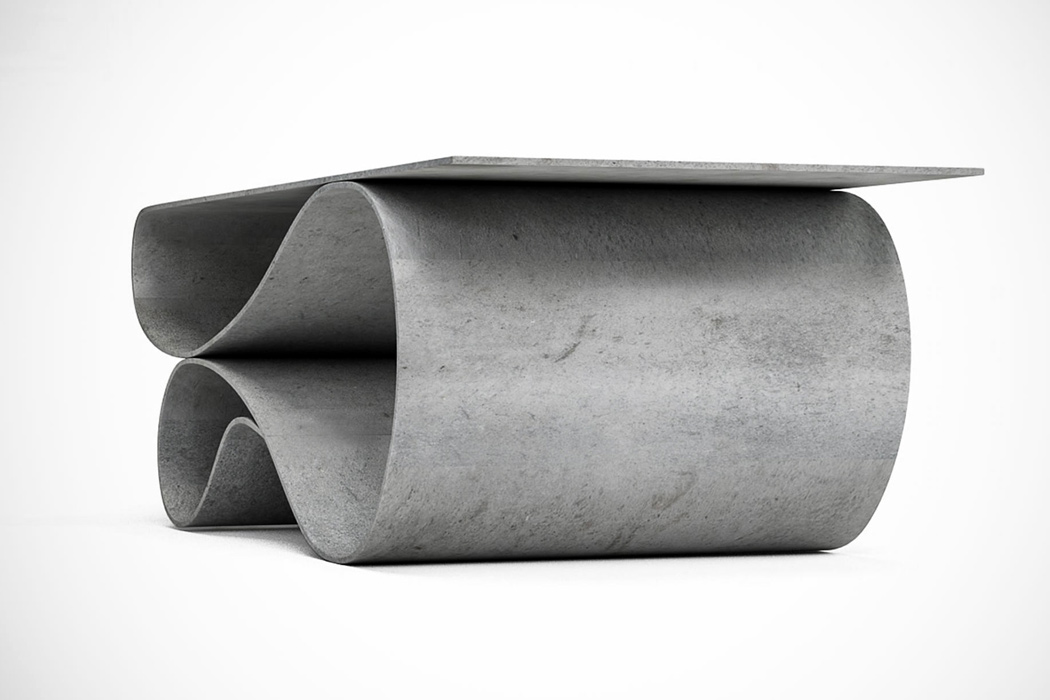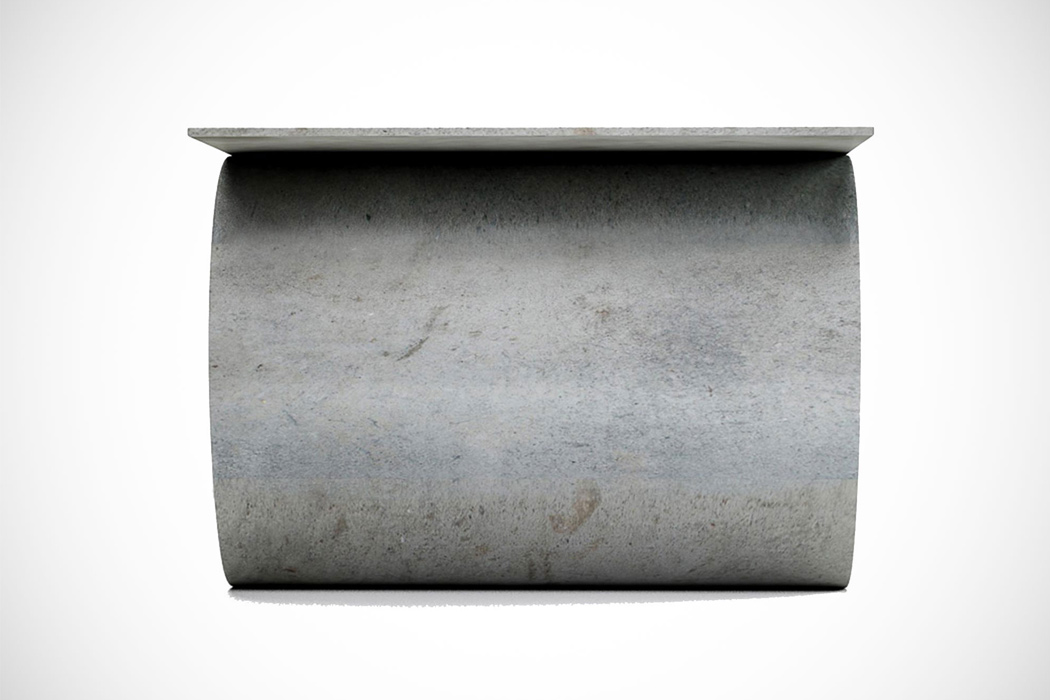 The design possibilities for this new material are tantalizing and ripe for exploration.
The utilization of Concrete Canvas to sculpture and furniture design has only just begun to be explored.
As a table of this type has never been manufactured or produced before, new casting and forming techniques had to be designed and developed.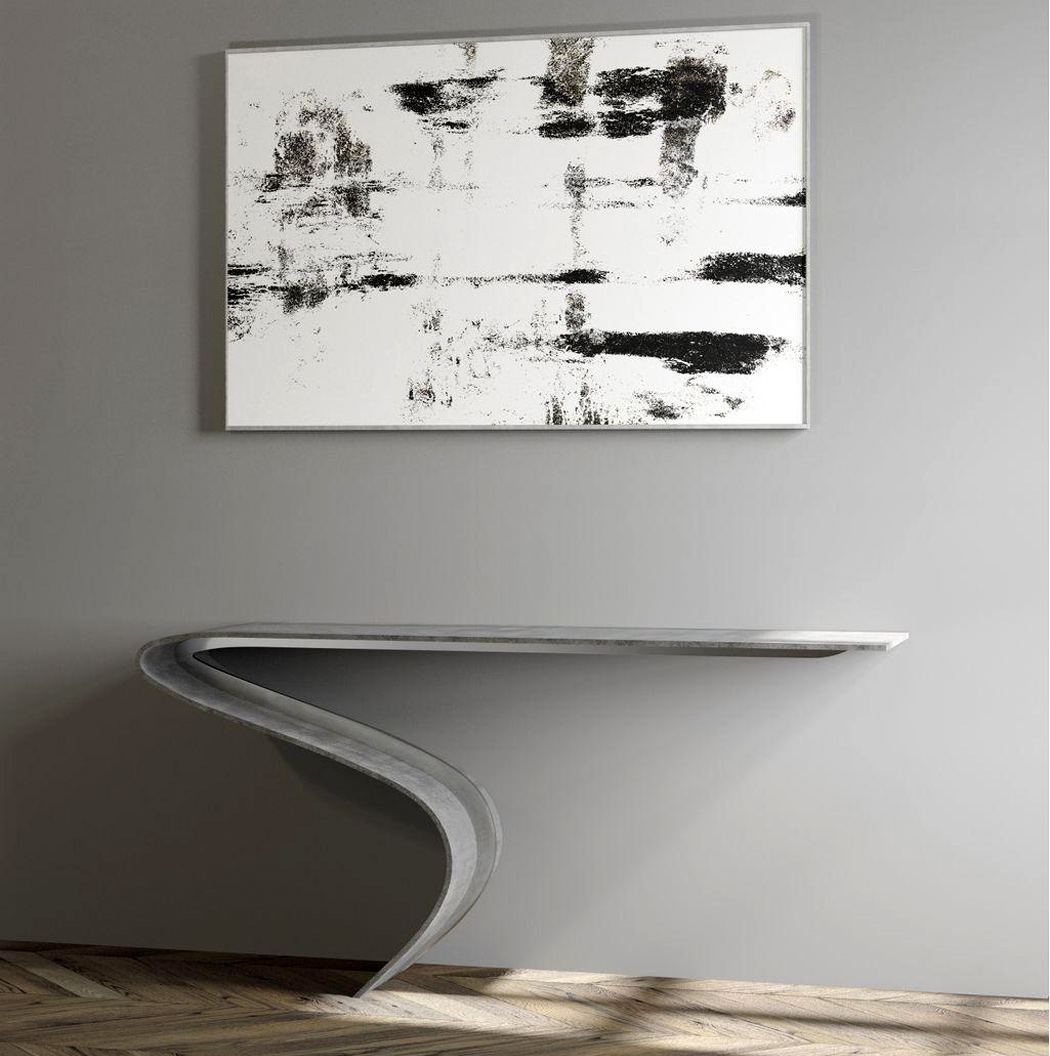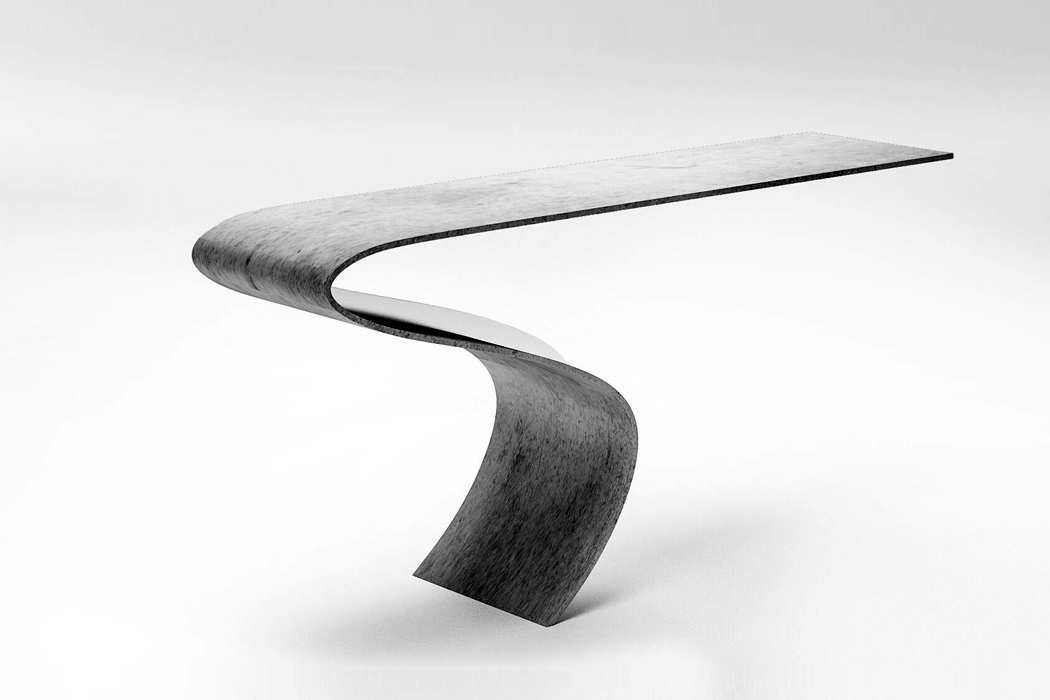 The Whorl series is a minimalist concept that explores the unique structural properties of this material to express light, fluid, lyrical form in contrast to the dense and heavy associations that we have with concrete.
The challenge in the design and construction of this table was to stretch the tensile strength of the material to its limits for aesthetic beauty and interest, seemingly defying gravity. At the same time, it needed to maintain its structural integrity as a utilitarian object intended for everyday use.
The surface consists of pigmented cement mortar lightly skim coated by hand and brought to a smooth polish. Colors and finish can be customized.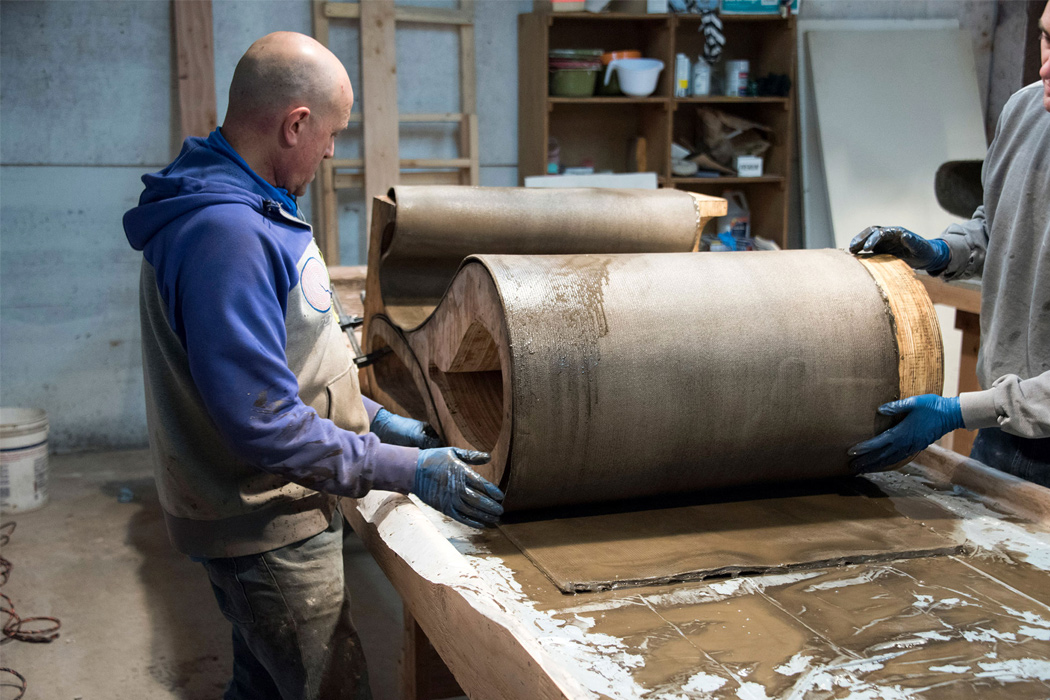 Materials
Concrete Canvas, Cement mortar, Cement pigments.
Custom colors available.
Dimensions
55" long x 25" wide x 18" high. (available up to 30" wide).
Source: Yanko Design