Waterfront properties are synonymous to luxury and exclusive lifestyle and they are available in very limited number all over the world. However, Dubai seems to have been changing the scenario with its expansive coastline, artificial lakes and man-made islands. As the dominant feature of waterfront properties is the stunning views they have to offer, Dubai offers plenty of them with some architectural marvels and innovation of the developers there. So, if you have been seeking a luxury lifestyle opportunity, you must relocate to Dubai and find a home in one of the waterfront properties that are more accessible in this part of the world than anywhere else.
Active Lifestyle
Living in one of the waterfront homes in Dubai isn't just about amazing views. Rather, it encourages community living and allows residents to have better social ties and be physically active. You may want to take a walk by a promenade, but there's also a TV room where you can stay and host guests for a favorite movie of yours.
The waterfront lifestyle at Dubai Marina – one of the most sought after addresses in Dubai – allows you to spend more of your time outdoors with your family. Many love the location for the easy access it provides to just about everything you need. Whether you want to jog every morning, go shopping with your family, enjoy sumptuous cuisines at the restaurants and buy your stuff at the supermarkets, everything is within walking distance.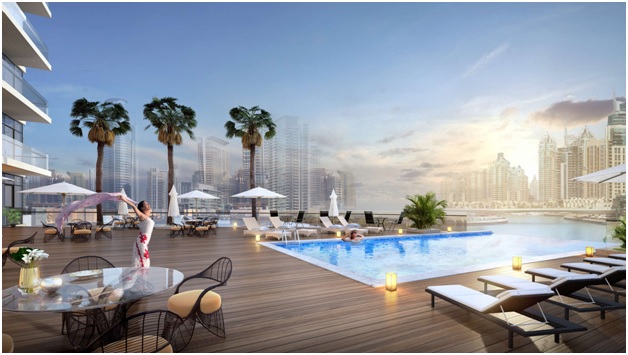 You can also have access to some exclusive yachting at the Emirates Crown – 63-floor tower located near Dubai International Marine Club. However, it's not the only yachting experience you can have here as there are many more yachting hubs emerging of late. A prominent addition has been the 81-berth marina developed in an oyster shape in the Dubai Creek Harbor.
The newest developments with waterfront homes in Dubai have also started reflecting the real feel of the waterside living through their architecture. Now, that's something quite different compared to older developments which didn't have much of waterfront or beach-style finishing. In fact, it's something quite different from the more urban, inland feel and certainly is an all-new experience.
The newer projects offering a beachfront living experience, like Palm Jumeirah, offer more of a distinct style of finishing. Some new developments at Dubai Marina and the Palm offer an altogether different style of finishing compared to what you'd see everywhere else in Dubai.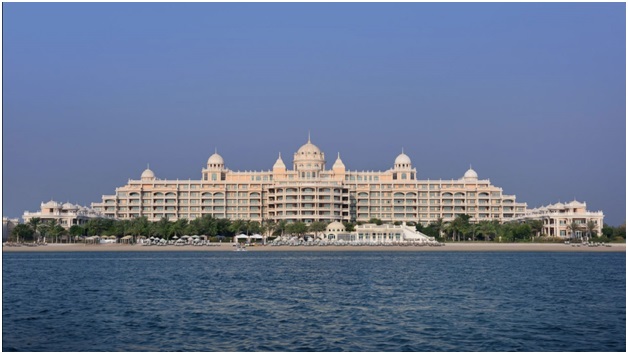 An Investment Worthwhile
As we know it, the waterfront properties usually have a higher price compared to other similar developments. However, the trend is that buyers are ever ready to pay a higher sum of money to enjoy waterfront views because they understand what this luxury lifestyle is going to be about.
The prices start somewhere around Dh 1000 – Dh 2000 per sq. ft. in Meydan, Dubai Water Canal or Mohammed Bin Rashid City projects and going as high up as Dh 5000 in the Dubai Marina. That presents investors an amazing chance of selling their property at good price. In addition, you can expect waterfront homes to be rented quicker than any other property on market. In order to meet the demands of buyers who come with a limited budget, the developers are also coming up with artificial lakes so that they can have more waterside view from the properties they build.
So, even though we have a higher price tag linked to waterfront homes, they keep on garnering interest from the investors as well as the end users. If you talk about Damac Heights, for example, the development has been sold out and the pool of buyers includes those from Russia, Europe and GCC.
Lately, Chinese investors are also taking keen interest here in the waterfront projects in Dubai as well. A company named Fidu Properties has already pushed out $103 million into Creek Harbor development.
So, whether you want to invest in waterfront homes to make profits or you're planning to settle there yourself, it's a great prospect in either case.