This modern minimal design house is a 4bhk apartment located in Andheri. This duplex house has internal staircase with complete home automation system. The apartment is designed to give it a modern and flamboyant look which has vibrant accents that make a perfect ambiance.
Elegance and Exclusivity with Essence of Minimal Design Aesthetic | Nex Lvl Designs Pvt Ltd.
Visit: Nex Lvl Designs Pvt Ltd.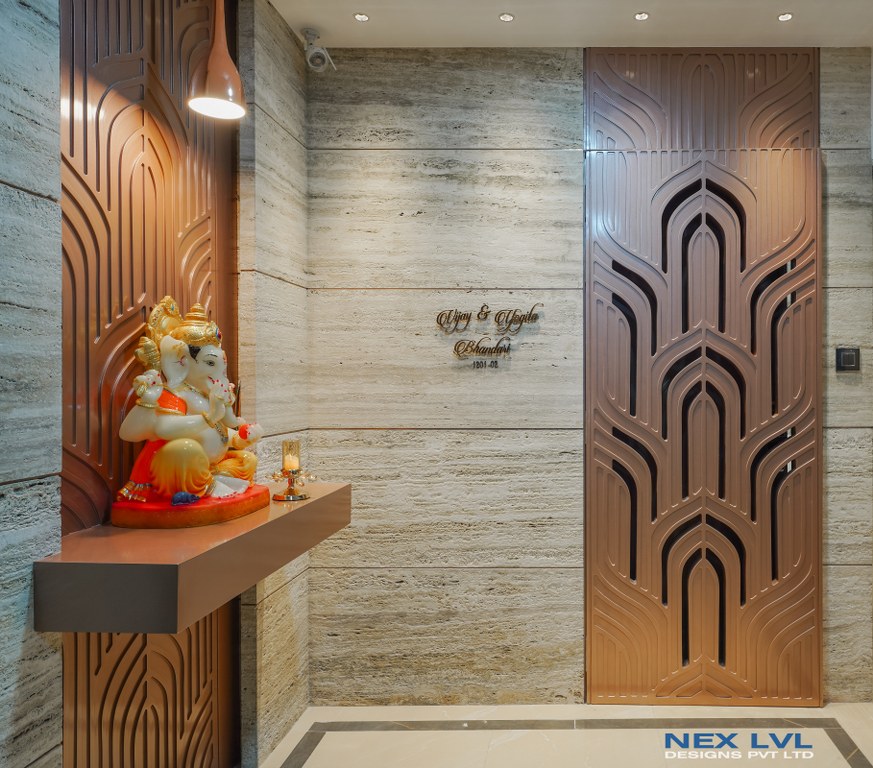 A combination of textures and trendy materials has helped achieve a pleasant and rejuvenating feel to the entire house. The use of elegant and ultra-modern designs with a subtle colour palette gives it an exclusive look.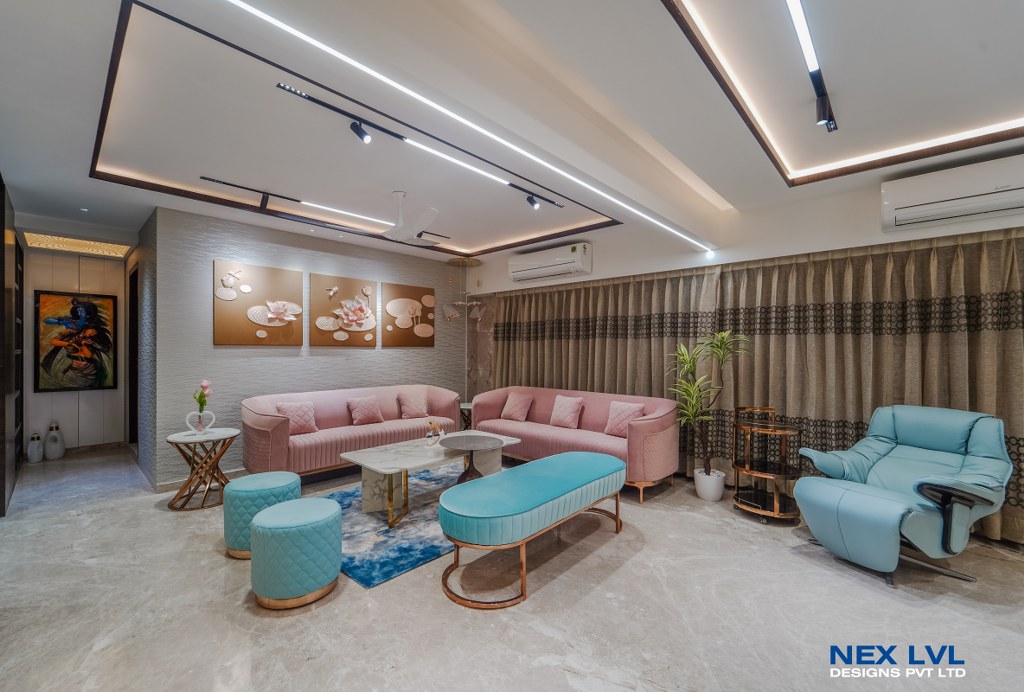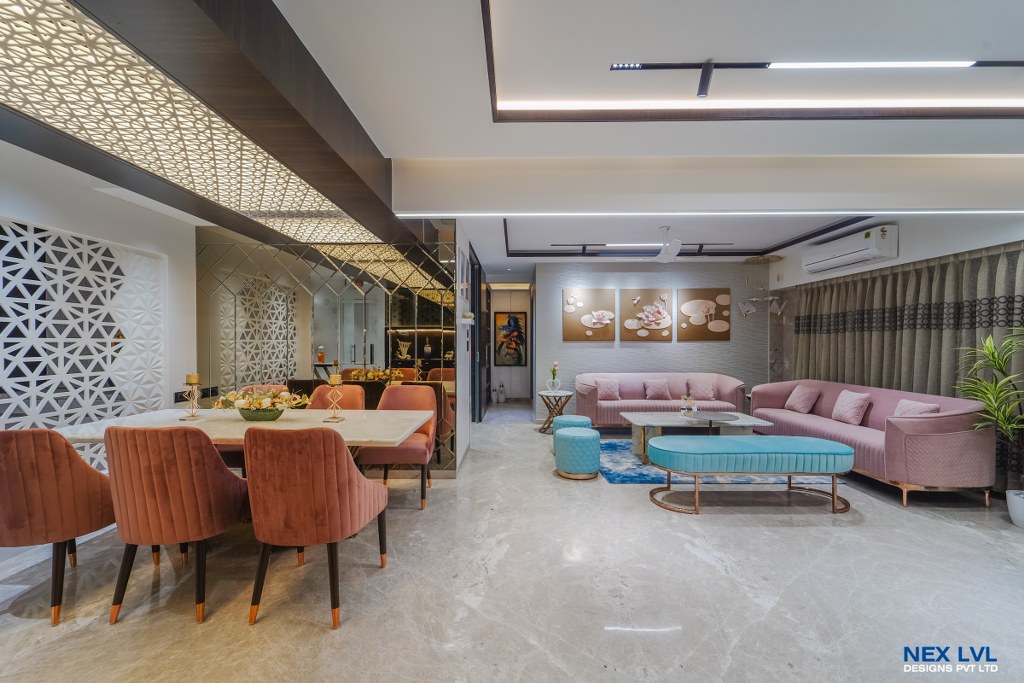 Giving importance to sustainability factor, we have designed healthy space which contains green elements and eco-friendly materials especially in the balcony area as well the staircase. The walls are coated with anti-bacterial paint and the floor is treated with anti-scratch coat which majorly contributes to the efficient use of resources and leaves minimal impact on the environment.
Some of the highlights of this house include a guest bedroom specially designed in traditional ethnic theme which adds to the grandeur of the room.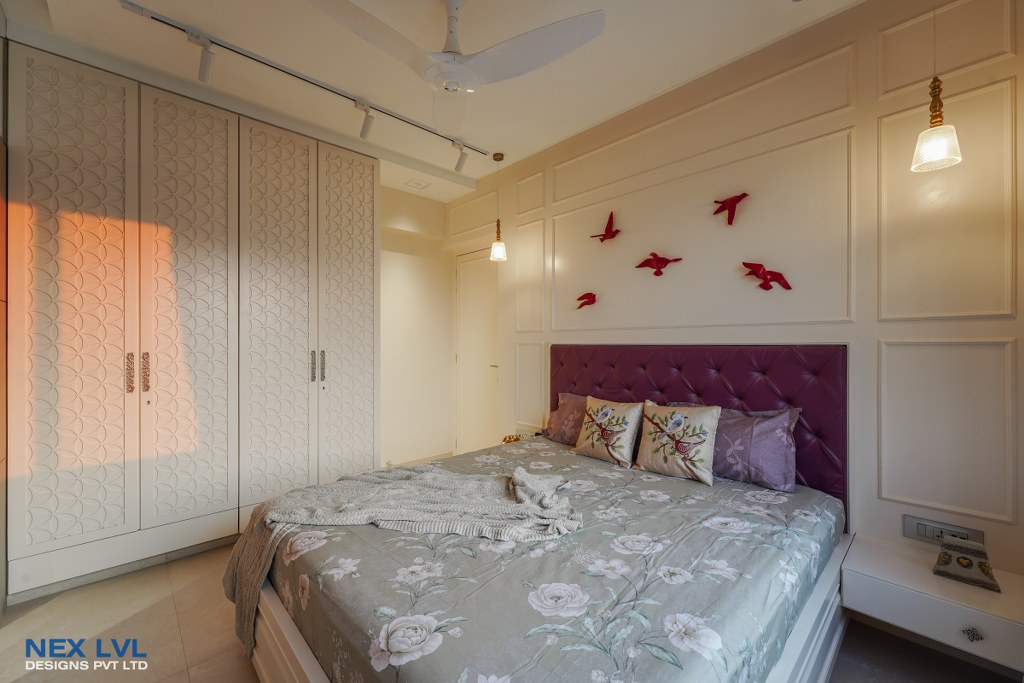 The Master bedroom with attached luxurious bathroom is designed to give a premium feel. One of the bedroom design showcases a perfect play of lights and graphics suitable for youths.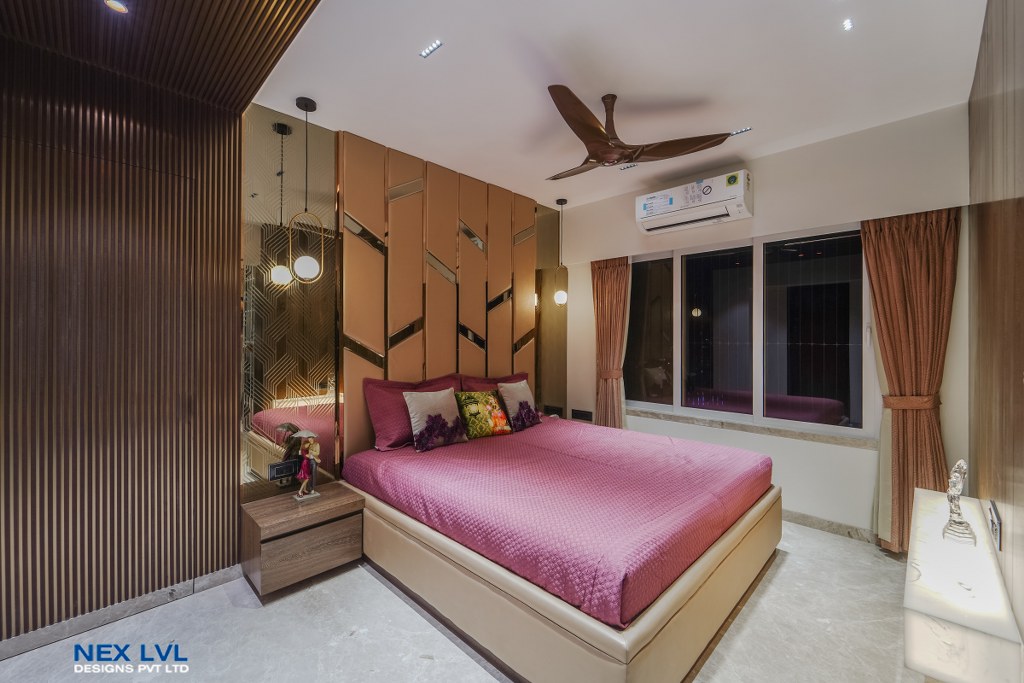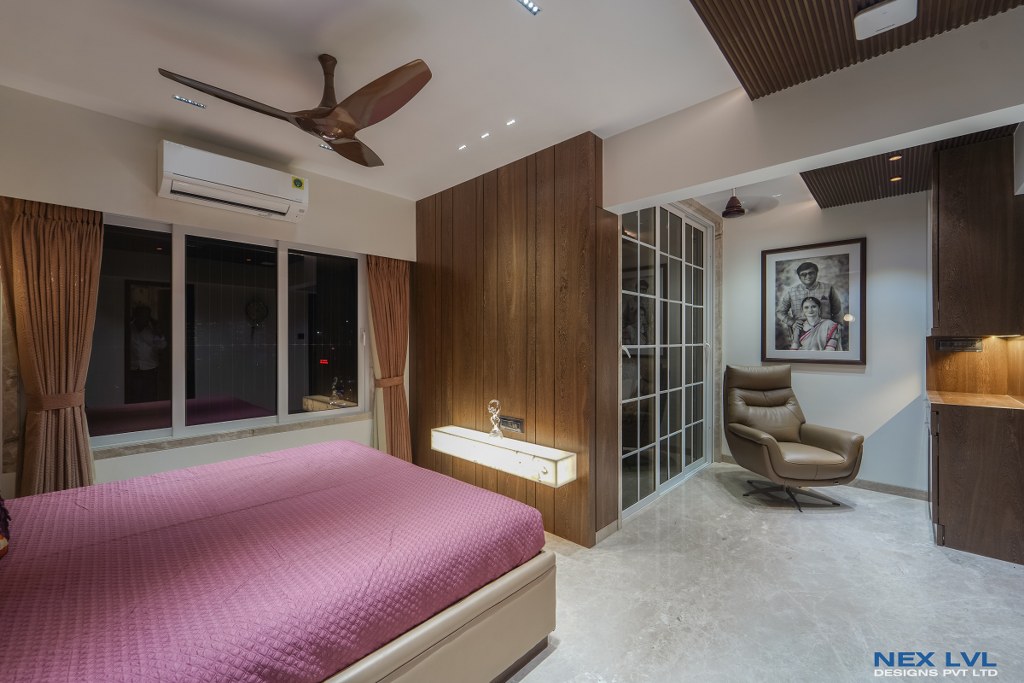 The teenager's bedroom is designed in white and grey contemporary theme with a dash of yellow.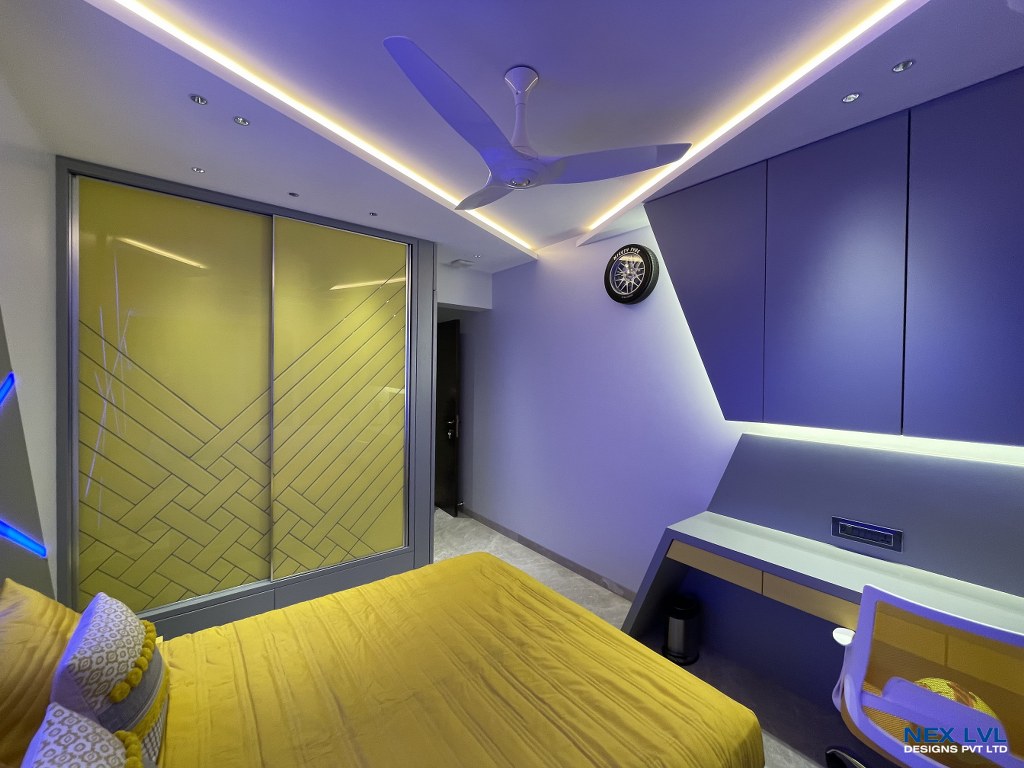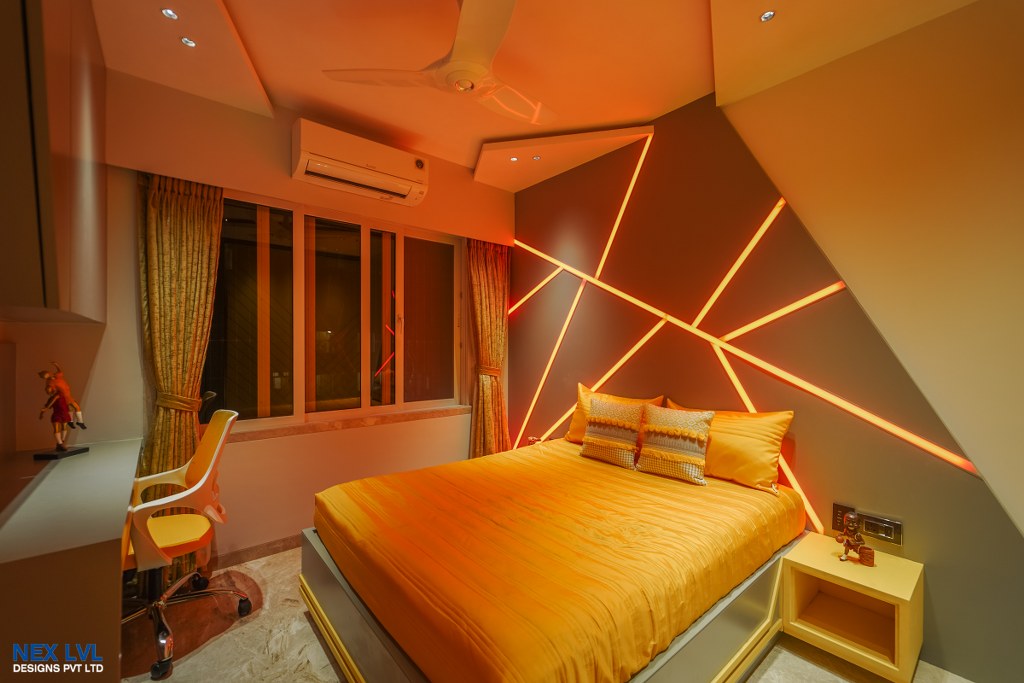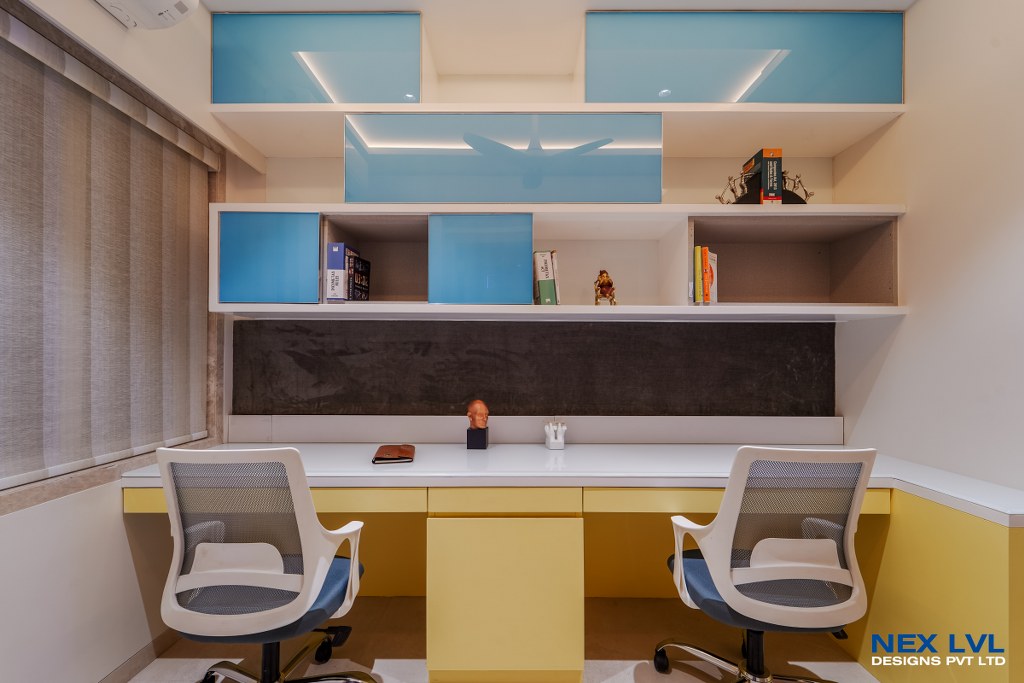 Theme based yoga room and ten seaterhome theatre are perfect recreational spaces for spending some quality time together.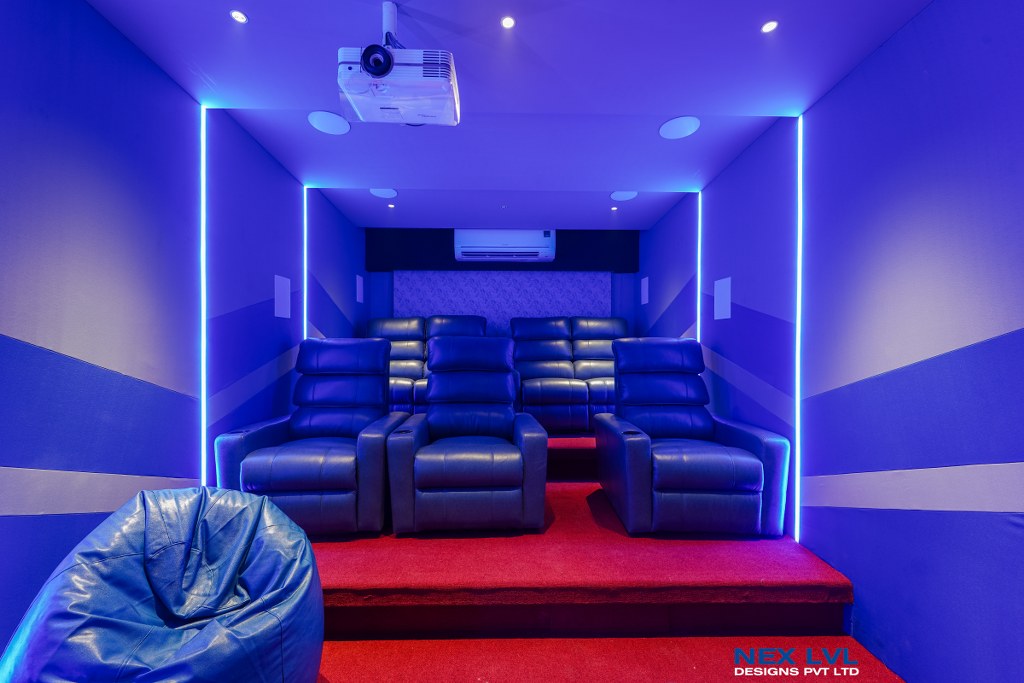 All the bathrooms are aesthetically appealing, especially the powder room and master bathroom which is designed in modern luxury theme.
Fact File
Designed by: Nex Lvl Designs Pvt Ltd.
Project type: Residence Interior Design
Project Name: Mr. Bhandari Residence
Location: Mumbai, Maharashtra
Year of Completion: 2021
Duration: 9 Months
project Size: 2400 Sq.ft
Principal Designers: Manoj Vishwakarma & Nishith Kothari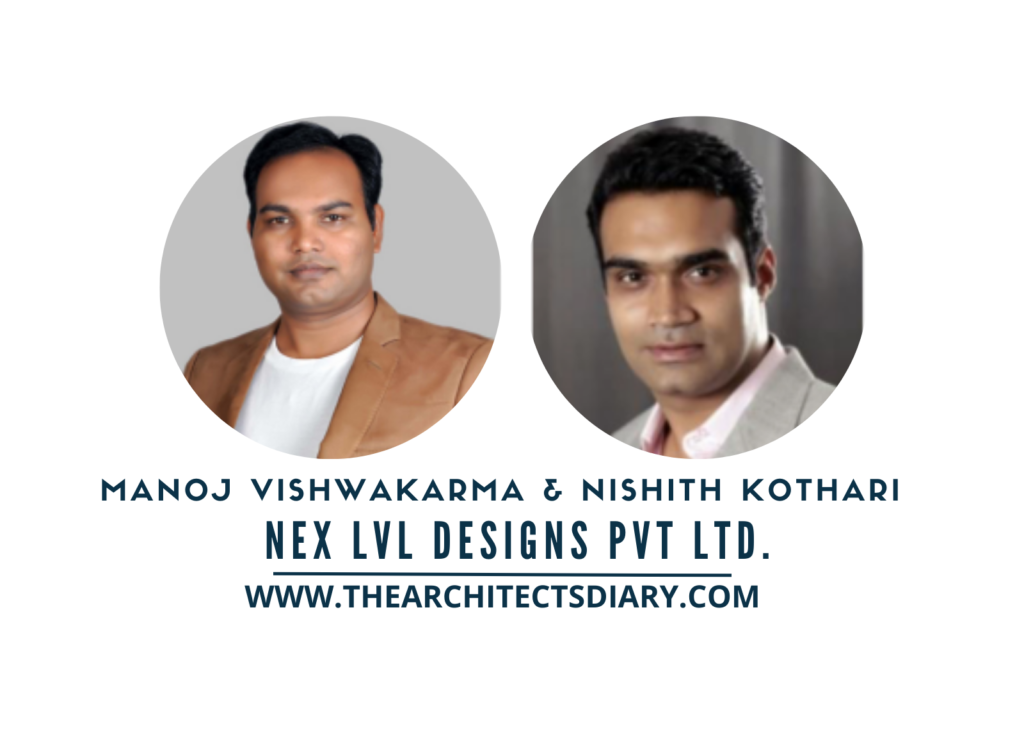 Firm's Website Link: Nex Lvl Designs Pvt Ltd.
Firm's Instagram Link: Nex Lvl Designs Pvt Ltd.
Firm's Facebook Link: Nex Lvl Designs Pvt Ltd.
For Similar Project>>Artfully Vibrant And Elegance Of Minimal Design Aesthetics