This Luxurious duplex apartment over 1800 sq.ft. for an inter-generational family showcases serene elegance with fine gold accents and vibrant color palette making it a modern design house. The idea was to design a house that ensures grandeur with a dash of sophistication and create a contemporary luxury that enriches the exquisite look with contrasting Color palette, patterns and textures. Most of the vibrant Color emerges from the walls, fabric of bespoke furniture customized to suit the scale of the space.
Eclectic Palette with Textures Bathed in Perky Colors in Modern Design House | RN Deesign
Visit: RN Deesign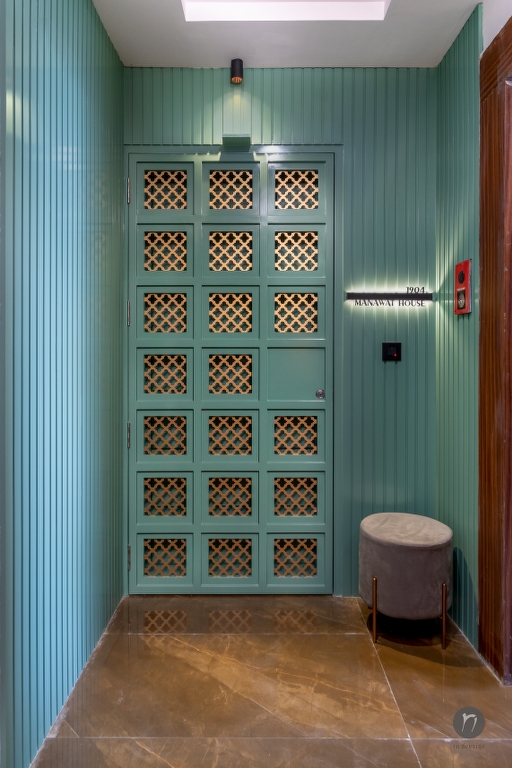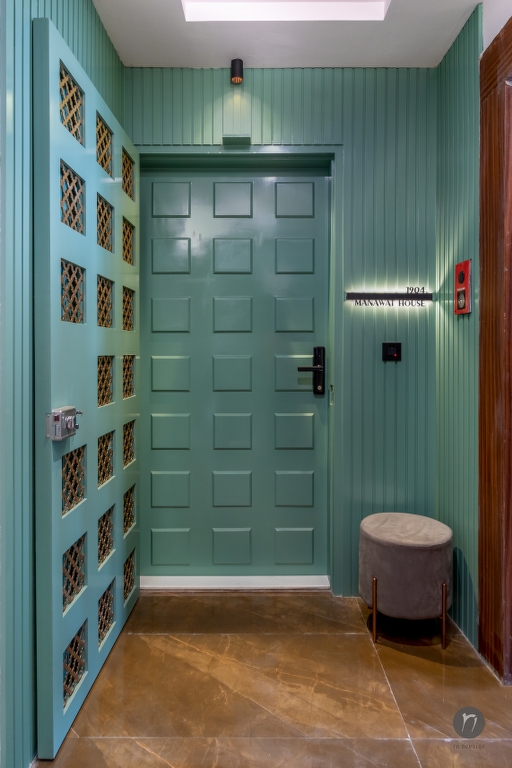 An abode of bright colors ,cheerful niches and artistic mandir area radiating positive energy and vibrancy with a combination of gold metal and colored upholstery. The entryway stands in good stead with tropical wallpaper ,artwork and hint of color in the ceiling.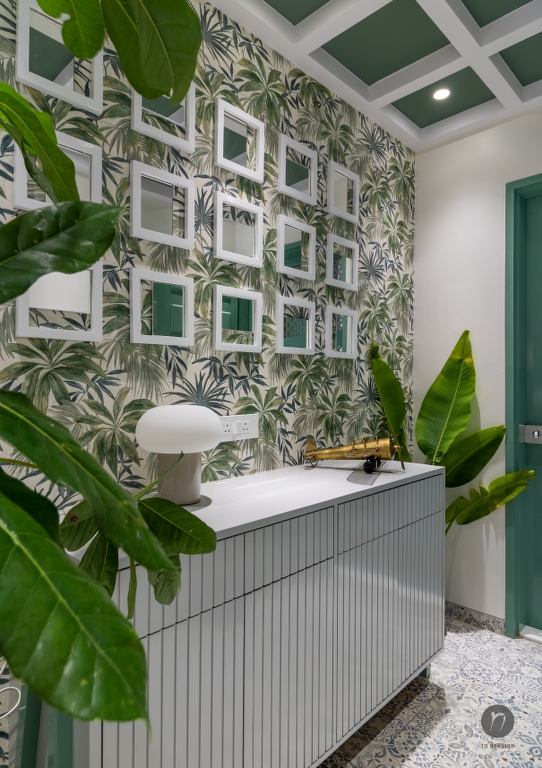 The Living room & Dining area  briefs was to create warm, somewhat eclectic & extravagant space yet it should be subtle. The flooring and ceiling was kept neutral to make way to use pop of colors to achieve the desired effect. The TV unit is created in beautiful Fluted MDF panels finished in duco with a minimal storage space for utility purpose.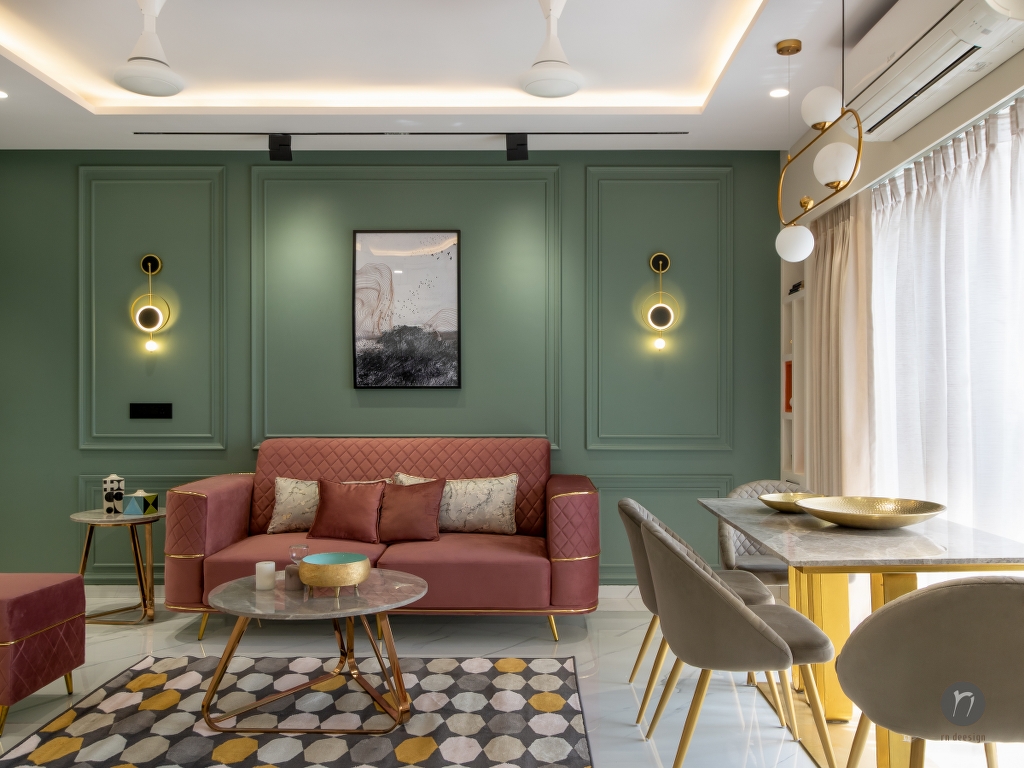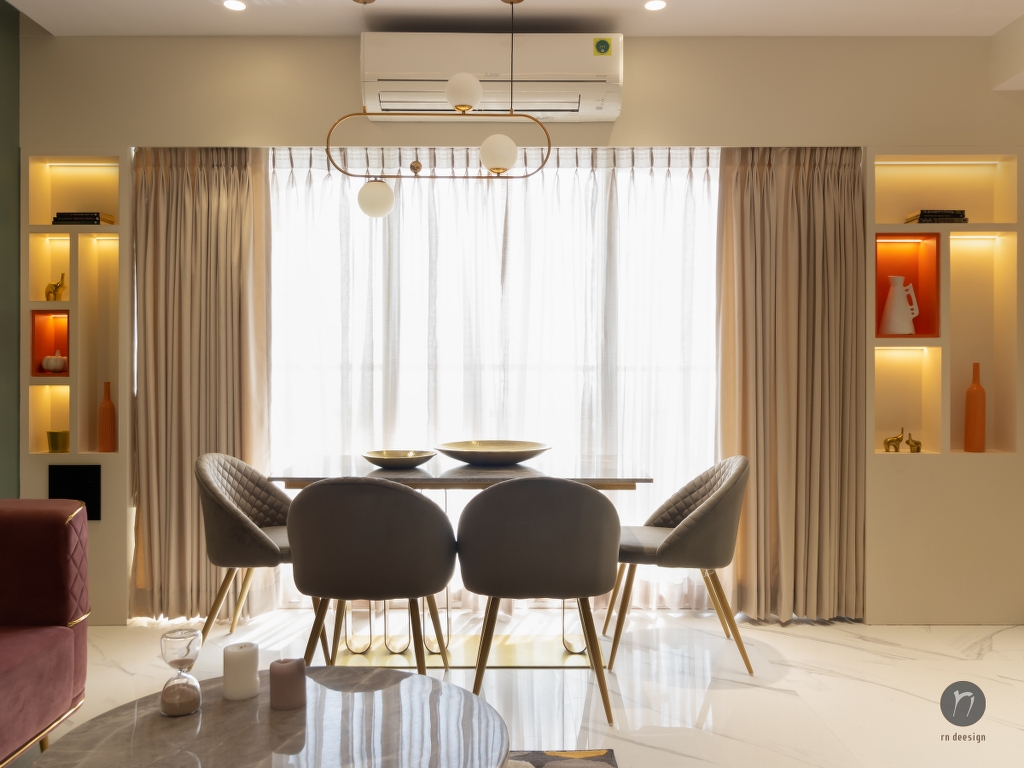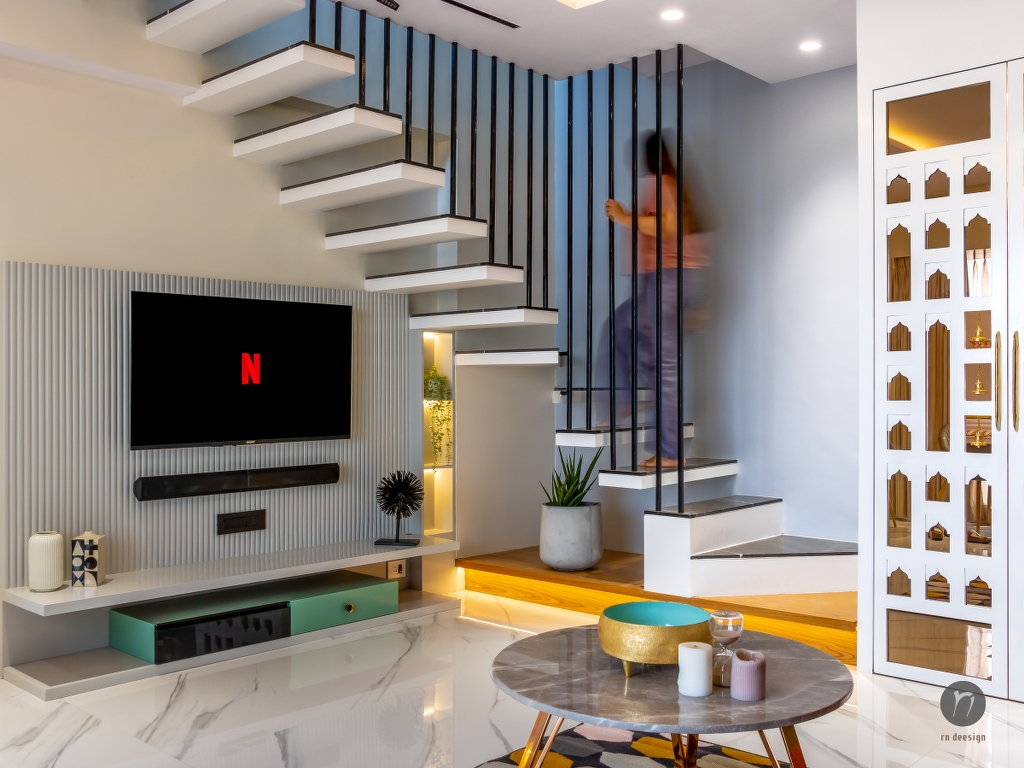 In all, this exquisite abode has a plethora of luxurious materials, rich textures and vibrant colors which evokes bliss as one remains fixated constantly. The 3-seater peach color sofa rests against the bottle green motif accent wall which lends the space an additional dimension. The dining table in Marble top with customized golden metal legs and the chairs are designed in single fabric tone keeping the functionality in mind with subtle golden legs and patterned back rest to add a touch of elegance.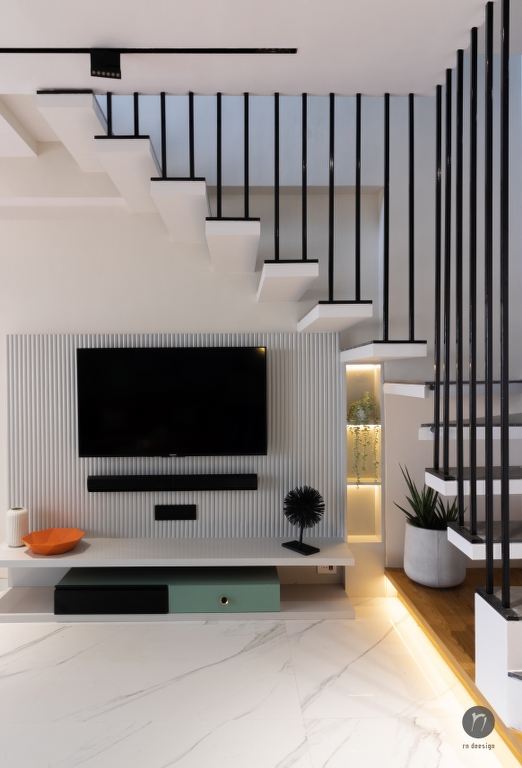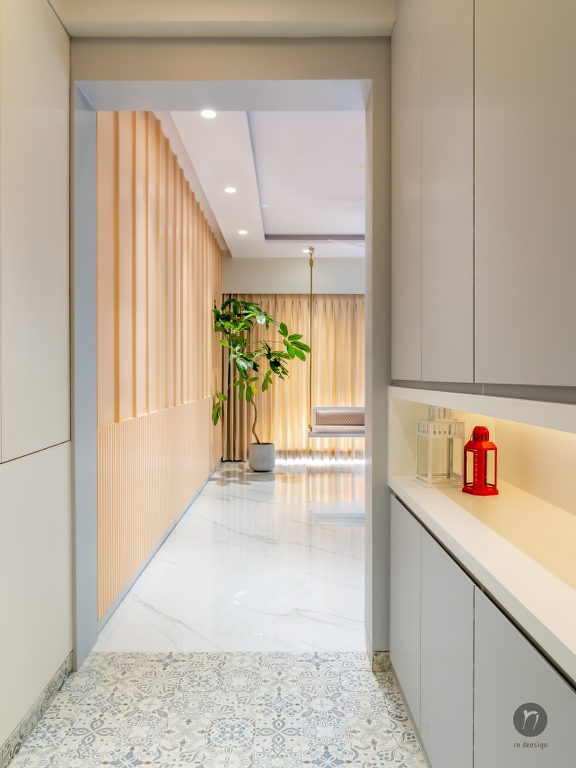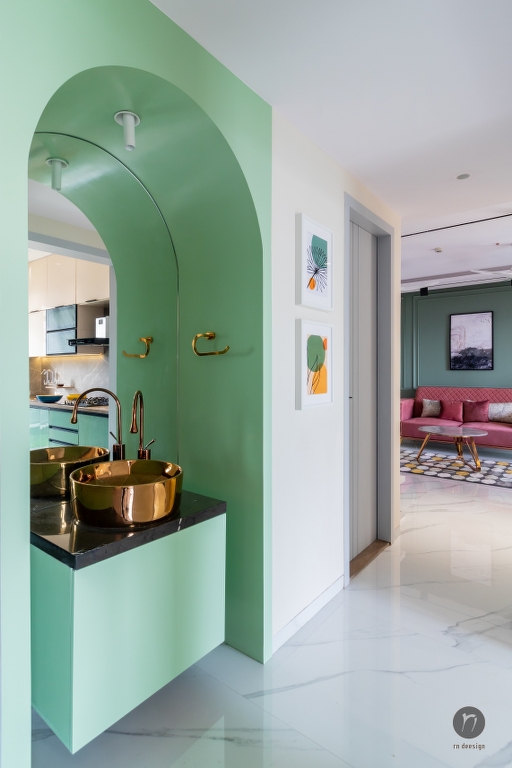 Parent's Bedroom
The primary Bedroom has been done up in Royal Blue and fiery yellow Color scheme embellished with on-site metallic gold finish mirror frame. The blend of palates- a bold yellow fabric headboard, a soothing wash of royal blue on the walls, an intimate warmth of grey duco paneling on the wardrobe and wallpaper make the rooms look cozy & spacious at the same time. We kept the wall simple above the bed, side mirrors with gold finished metal frame & the Headboard of the king size bed to bring a touch of luxury.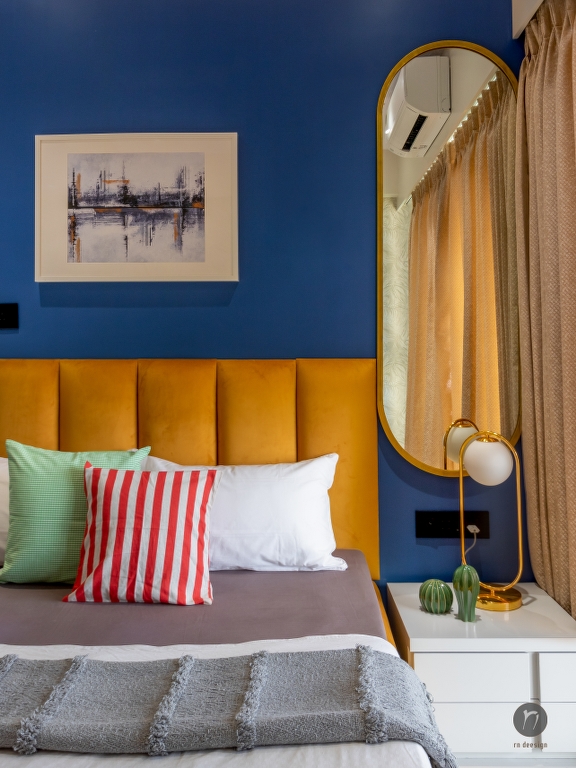 Master Bedroom
The master bedroom on the upper floor has a moody, dramatic and bold theme-with emerald green, grey mdf paneling walls with black glass added to the wardrobe for that bold touch. The master bedroom is modern, contemporary and minimalist. Emerald color bed with same color matching upholstery, curtain and wardrobe are the highlights here.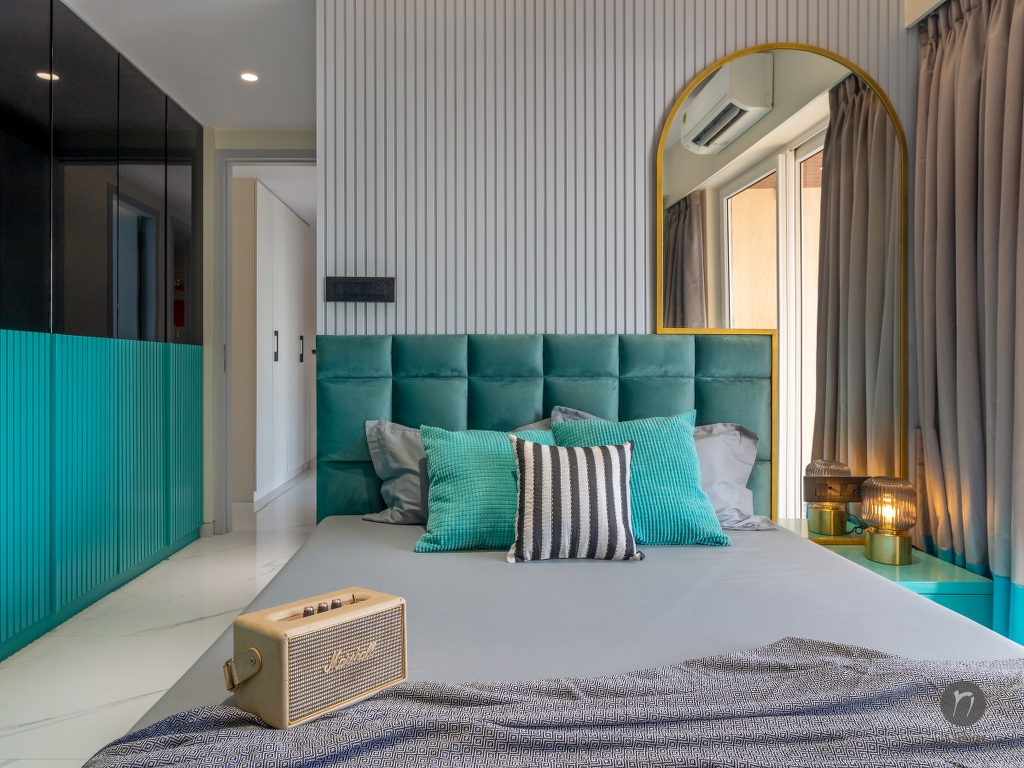 Kid's Bedroom
It was a pleasure to design a room for the Client's daughter and son. The style of the kid's bedroom compliments the overall design, but it leaves room for a little playfulness which is their true personality. The Playfulness of modern arches on the wall ,wardrobes ,storages and fluted customized sofa cum bed, adds a unique touch to the bedroom creating a dreamy oasis infused with springtime blush colors.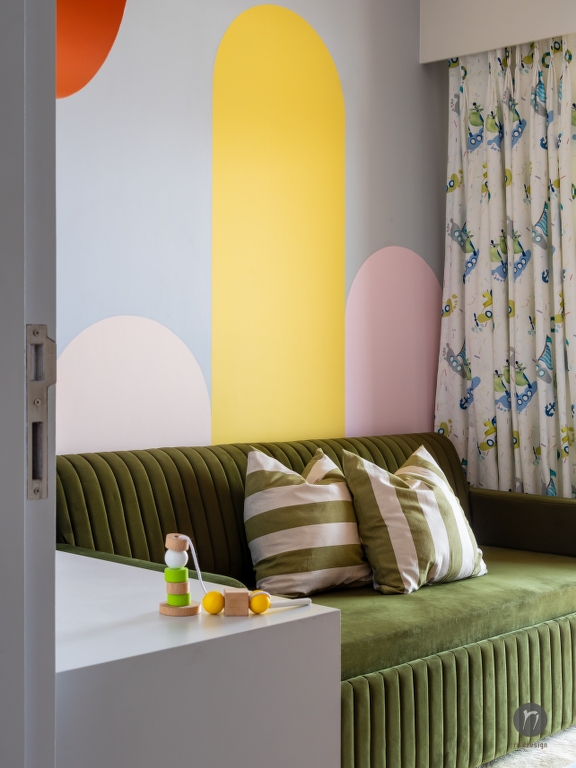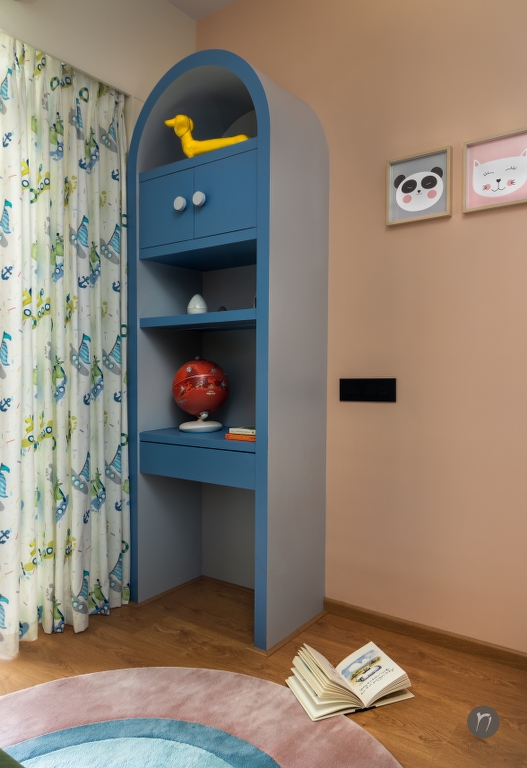 The other two bedrooms encapsulate a minimal, modern yet splendid approach. It's a balanced blend of luxe and a whole lot of classy. It is impossible to deny the serenity and simple beauty with a lot of colors, lights and colorful furnishings that are well built and comfortable.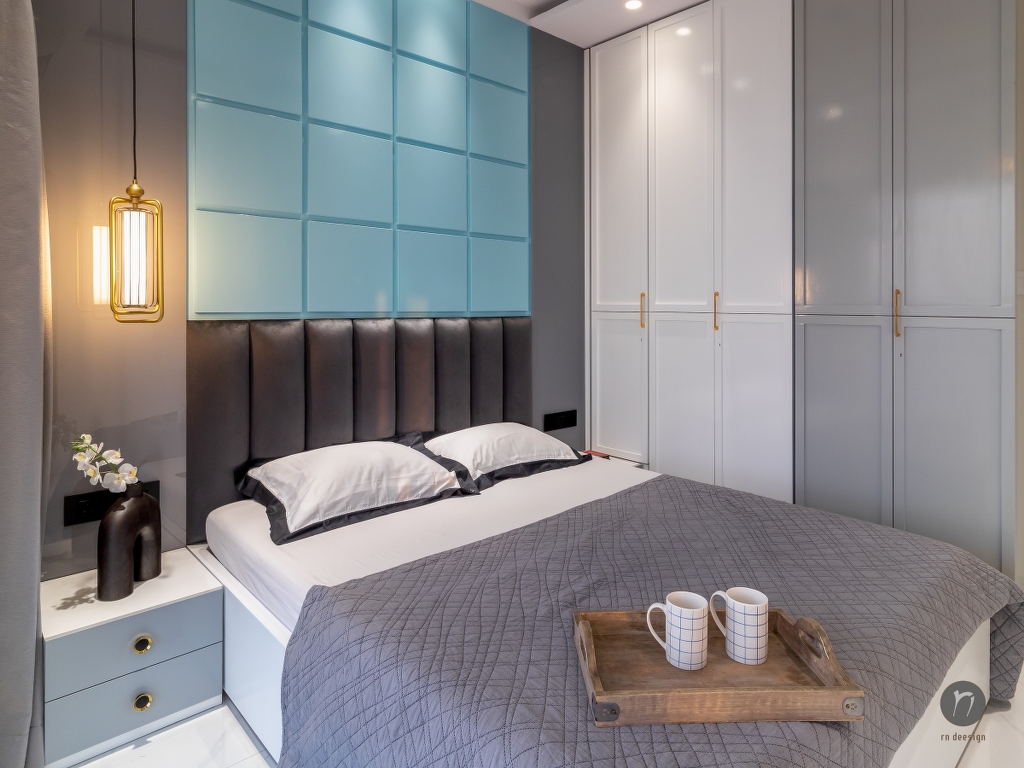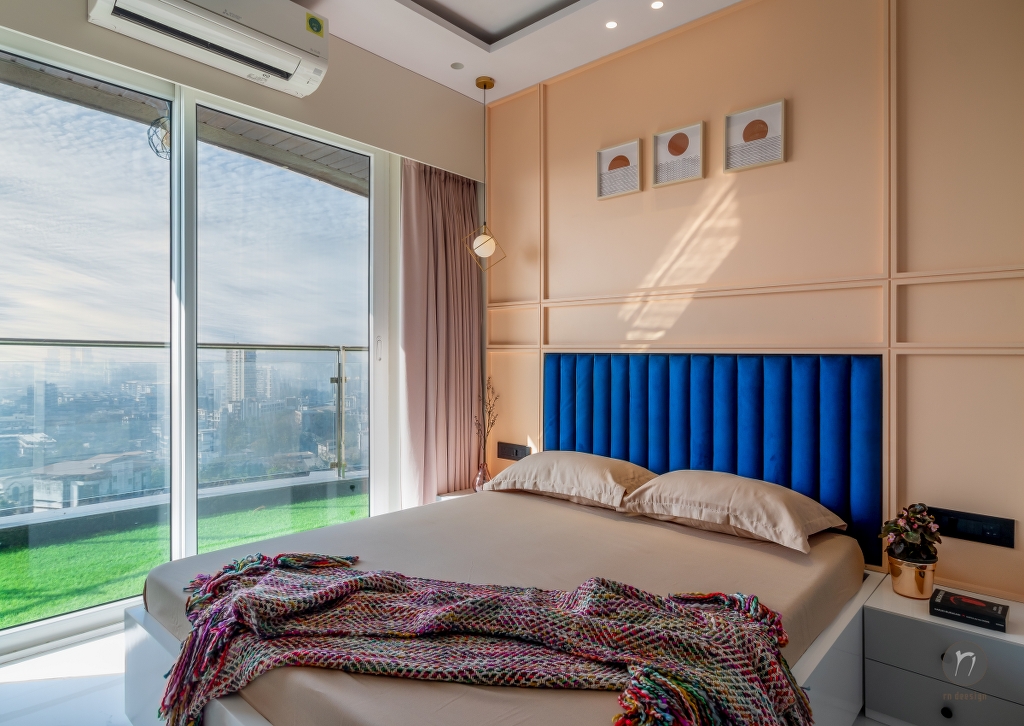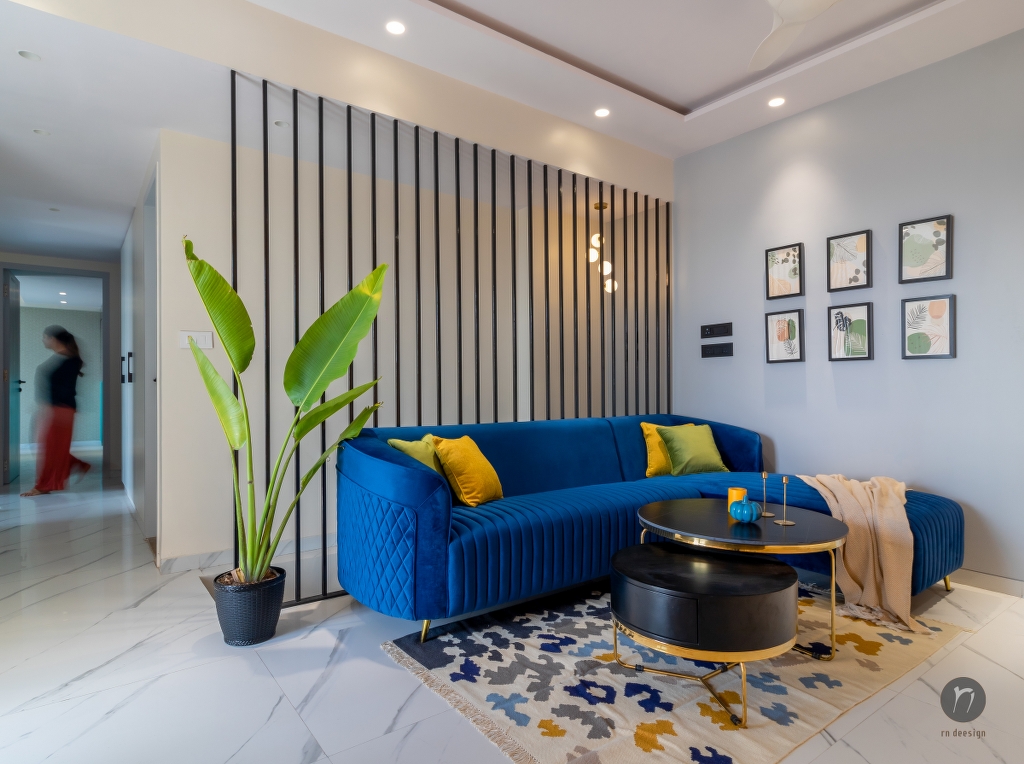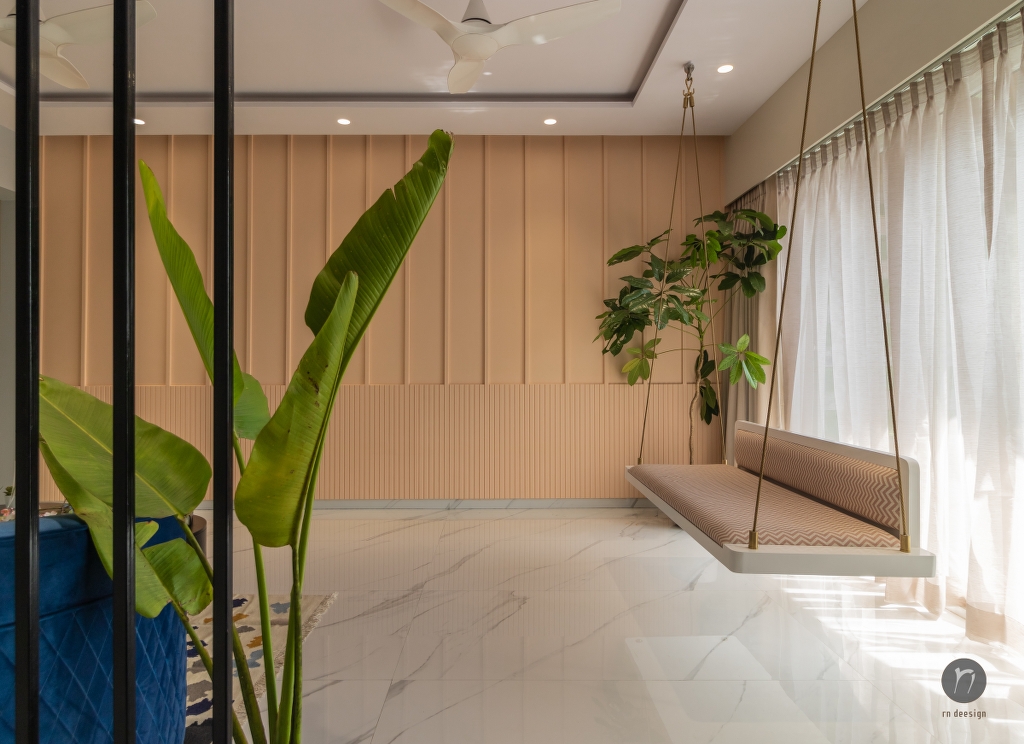 Fact File
Designed By: RN Deesign
Typology: Residence Interior Design
Project Name: Manawat House
Location: Thane, Maharashtra
Size: 1800 sq.ft.
Duration: 6 Months
Built: 2022
Principal Designers: Rohit Gupta & Puja Gupta
Interior Styling: Krei Studios
Photography Credits: Yash Kataria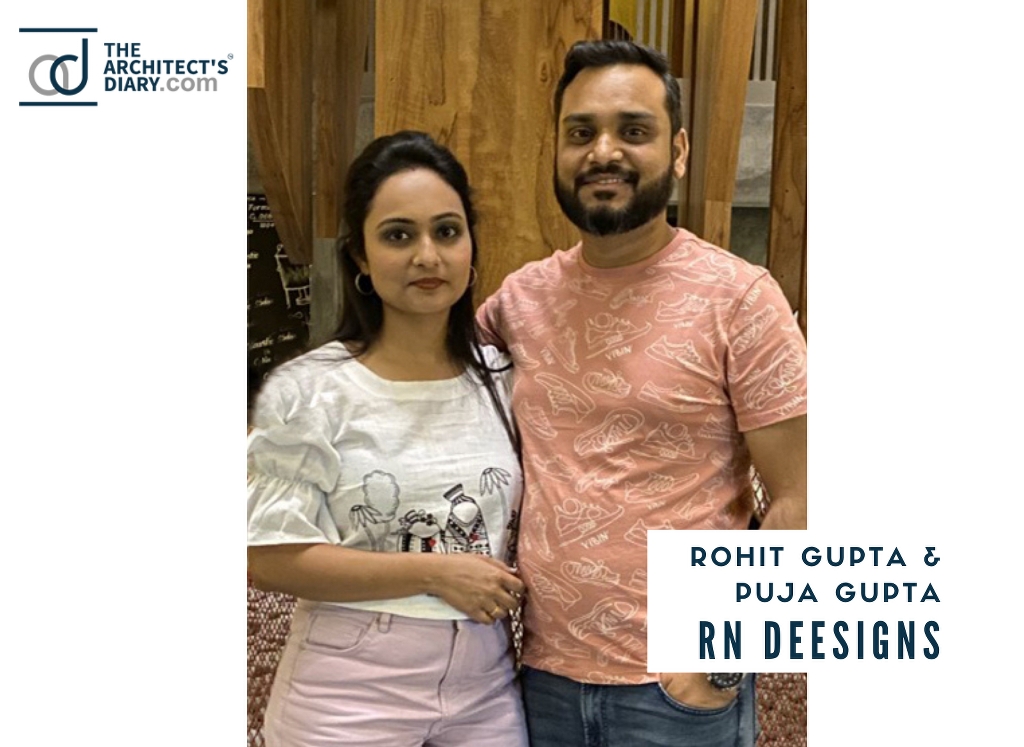 Firm's Facebook Link: RN Deesign
Firm's Instagram Link: RN Deesign