&nbsp
In recent times, there has been a significant increase in including carpet in various kinds of spaces. With evolving carpet designs, it has grown from a mere styling accessory to realizing the need for it. Carpets are a perfect way to complete your spaces with a variety of sizes and design styles further adding value to your space's aesthetics. Apart from aesthetics, carpets are great shock absorbers for your body unlike hardwood flooring, also helps keep the spaces warm and calm with its sound absorption quality. Ranging from various small or luxury residential spaces, they are also widely used in commercial spaces with large footfalls.
Below listed are some of the best ways you could style a carpet in your desired spaces.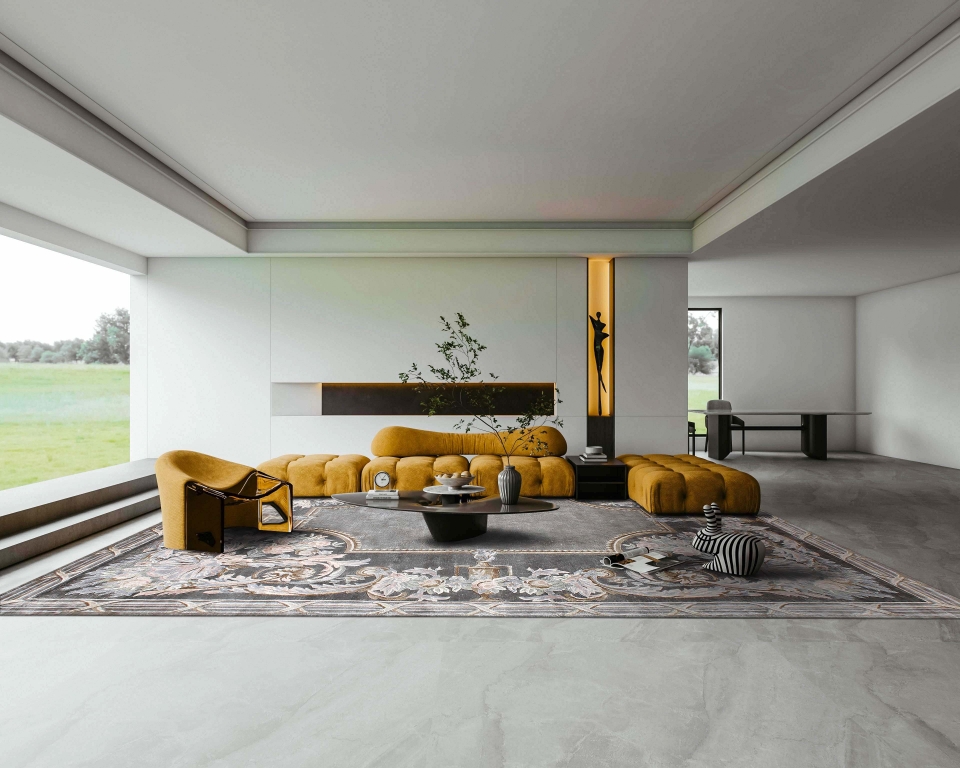 Residential Spaces
We are always interested in ways a compact apartment could look more spacious, sophisticated and positively impact the visitors too. With a diverse collection by Hands Carpets, a plethora of combinations of spaces and carpets are possible.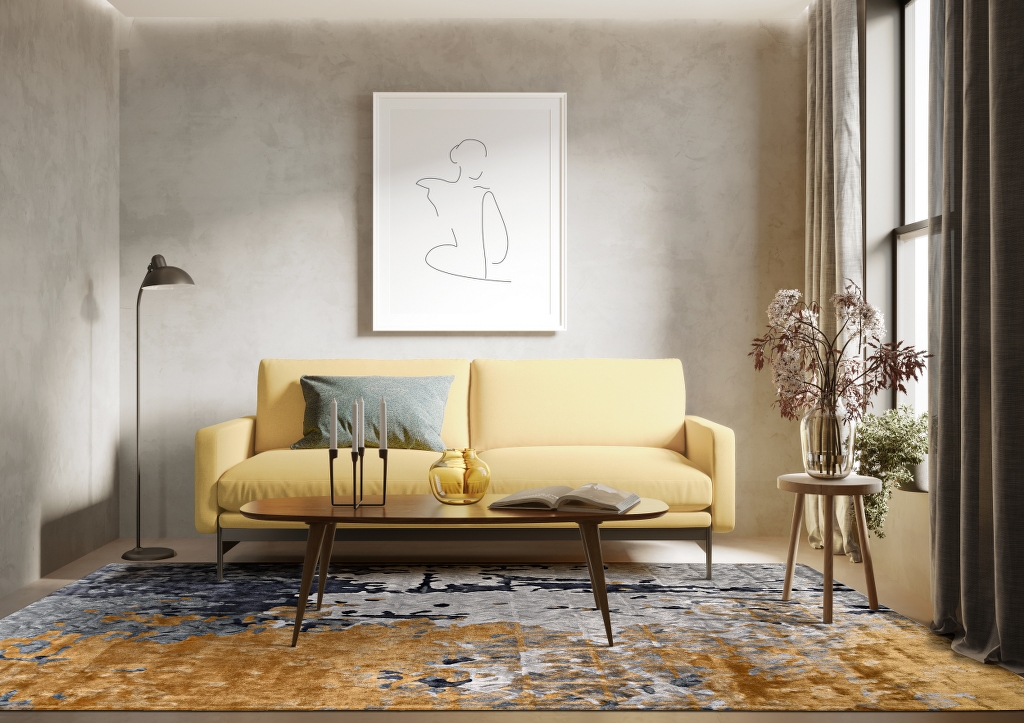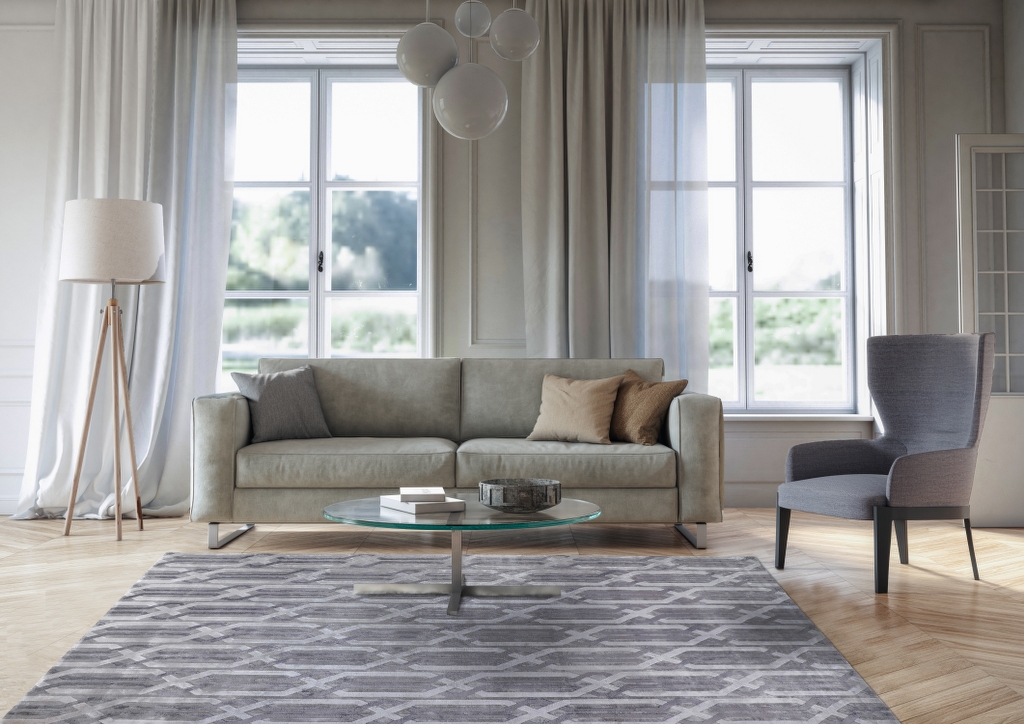 With large luxury homes too, we look for ways to add comfort, glamor and a subtle hint of richness that could further add a subtle sense of luxury, whether as bold accents or muted palettes, Hands Carpets are sure to cater to a sense of luxury design to your spaces.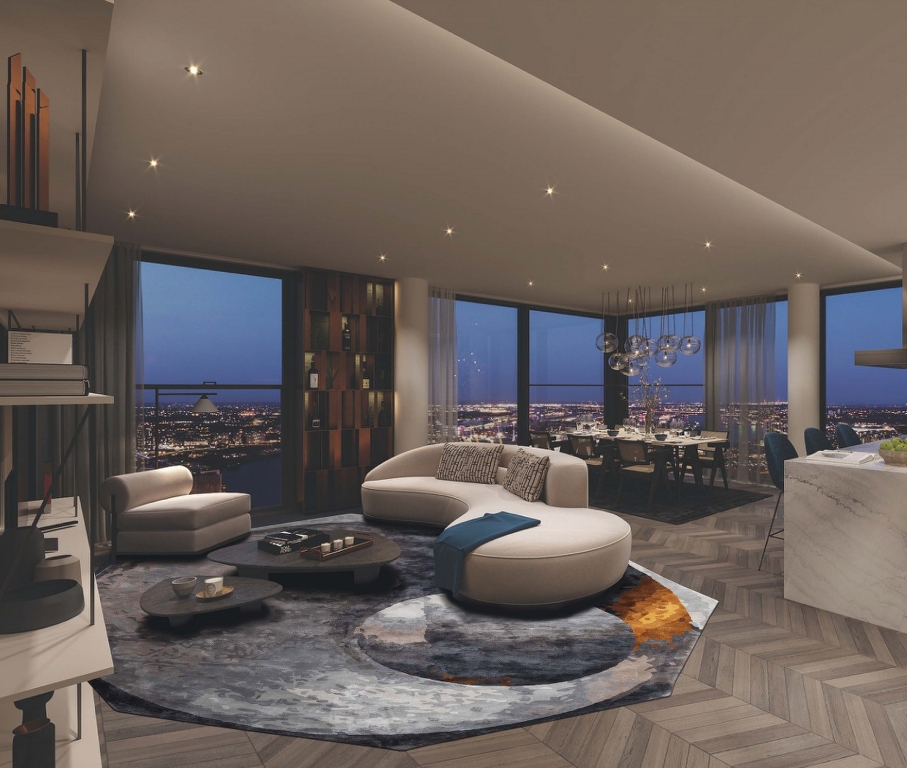 Living Room
Whether it's sprucing up your old interiors or got a newly designed house done, the first space of transition in the home is living room, the first identity of the residents and a determining factor of how warmly it welcomes the guests to stay, loud laughter's and conversations being taken care of and a versatile décor accessory. Carpets have the ability to brighten spaces with a dark palette. With carpets, living rooms also become toddler safe, can fall care-free, avoid hurting. Being just a roll away, with changing furniture elements, you can change carpets too with desirable combinations.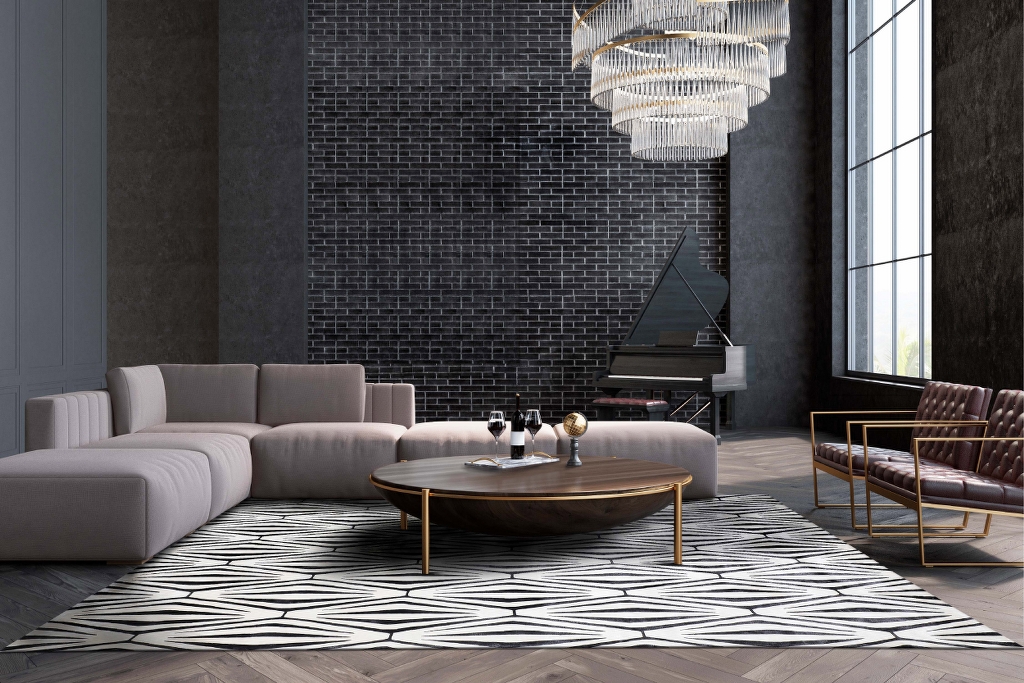 With dark palette, you can choose a carpet of the same aesthetic with peculiar patterns which can make the space more lively and introduces movement.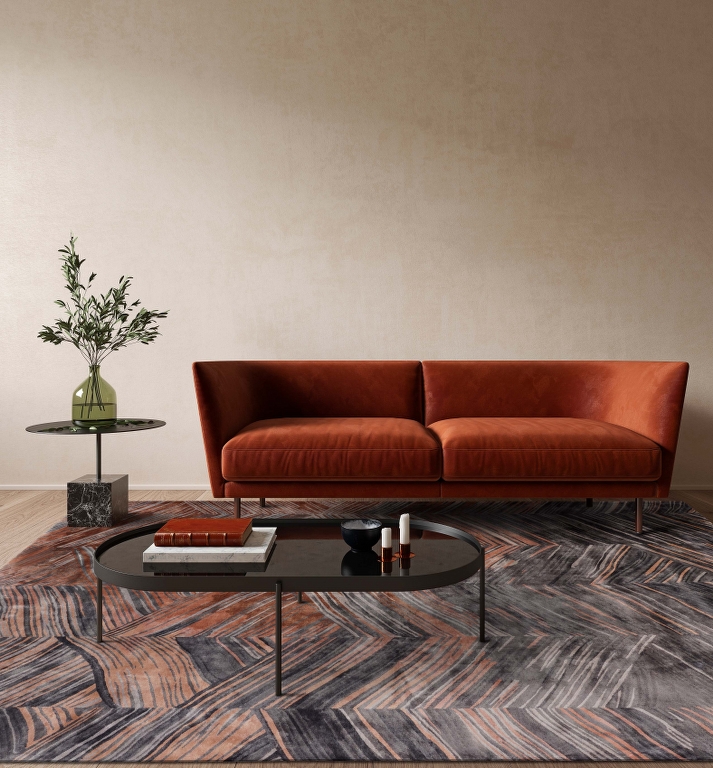 Hints of rust color introduced in the carpet which acts as a finishing statement not only for this particular space, but also subtly engages in mood for high-spirited conversations.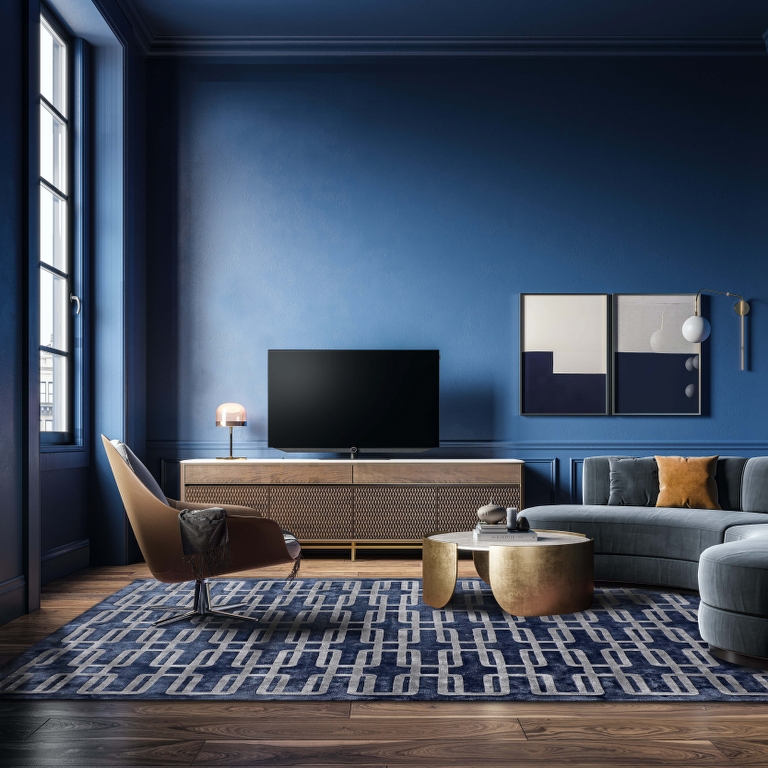 Dramatic bold interiors with interesting play of forms and patterns on the floor creates an unconventional energy in and around the space.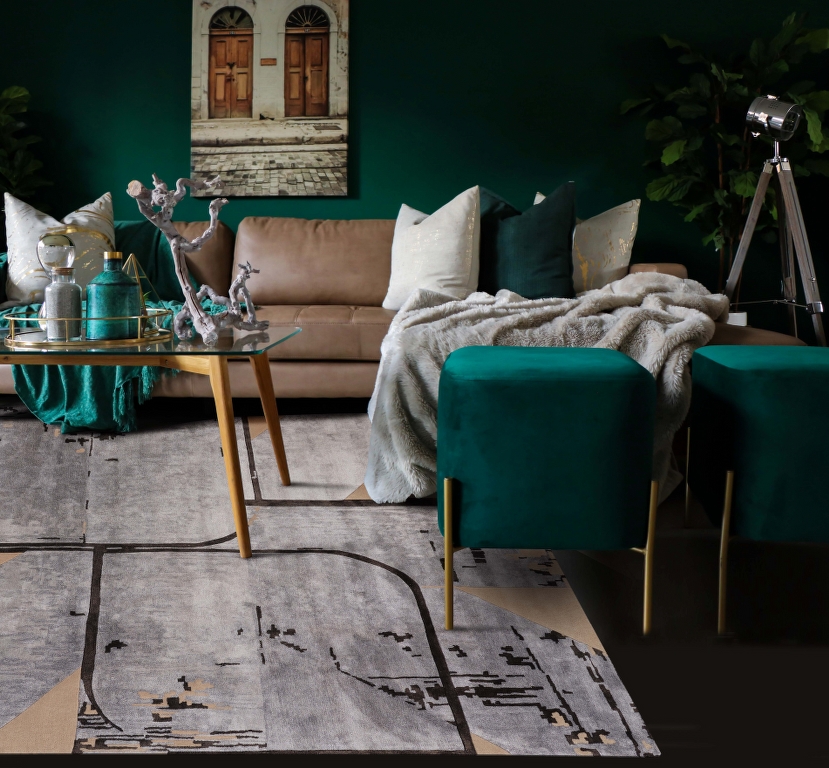 Resurgence of maximalist interiors also means a transition of carpets that equally is vocal about such spaces. The abstract carpet paired with emerald green furniture palette and vintage décor, is the transitional statement piece.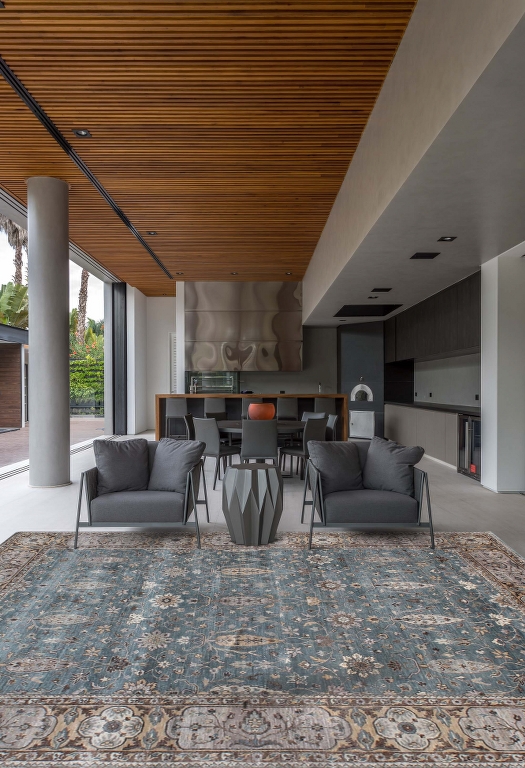 Characterizing aesthetic sophistication, the fine balance of traditional carpet with a fine balance of sunlit elements, furniture palette and warmth from the ceiling and walls.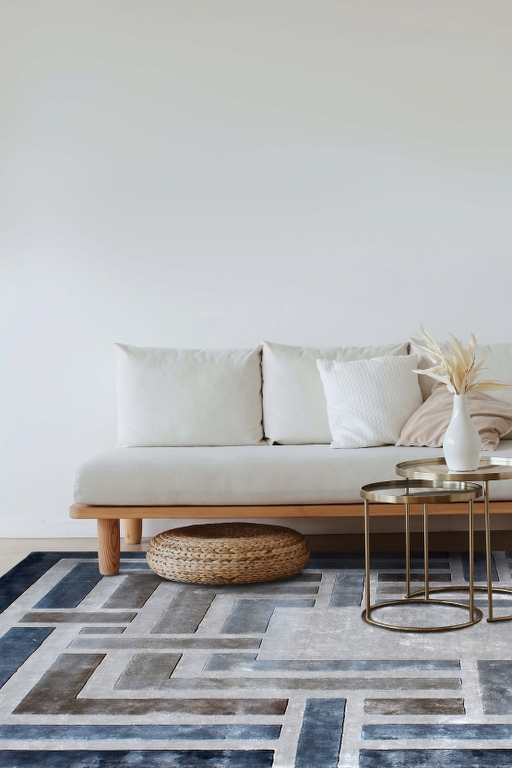 A Scandinavian living room will always make way for precisely chosen carpets that breaks the monotony, gives a plush under-foot feeling, a cozy chic nook to slumber.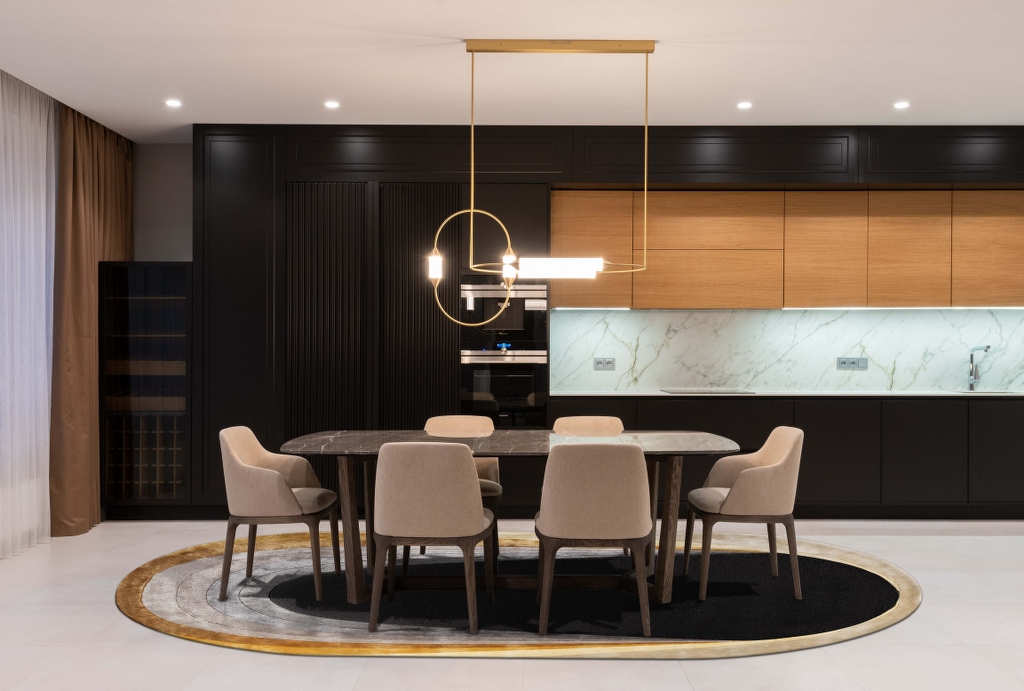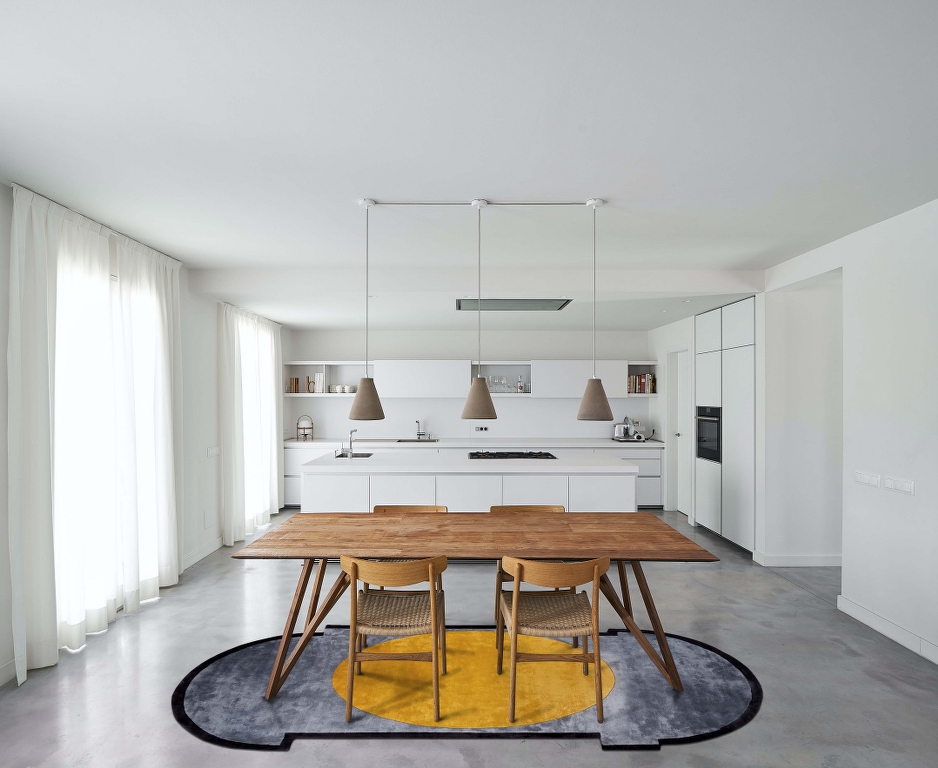 Dining Room
Dining areas have seen colossal evolution from being only convenient spaces to eat to spaces defining your quality of life, the aura of a home and how intimate or how spread out dining spaces can impact the guests too. Carpets in the dining area are subtle spatial barriers which bring the guests, family, and friends all together for cheerful as well as important discussions. Ranging from subtle and simplistic carpets that absolutely merge with the palette of the dining room to going all out and selecting a traditional style carpet for contemporary space, an abundance of permutations and combinations are possible to visualize and enhance your boutique dining area and big dining rooms.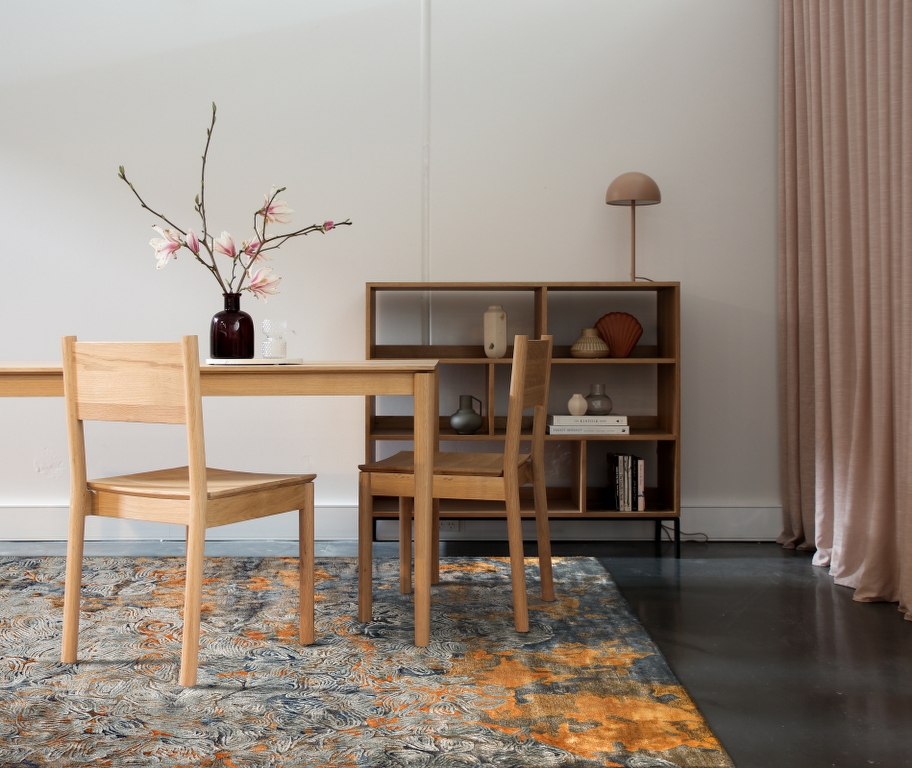 An intricately patterned carpet is a bold choice to make with all oak, paired with a balance of fresh and dry décor in this space.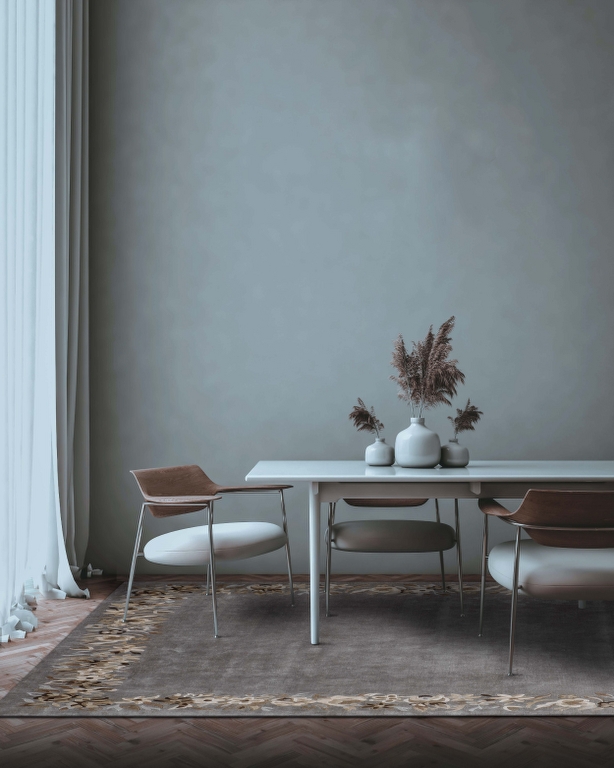 With timeless elegance of minimalism, carpets in such dining areas are pure luxury. It seamlessly synergizes comfort and the posh aesthetic, which requires no afterthought.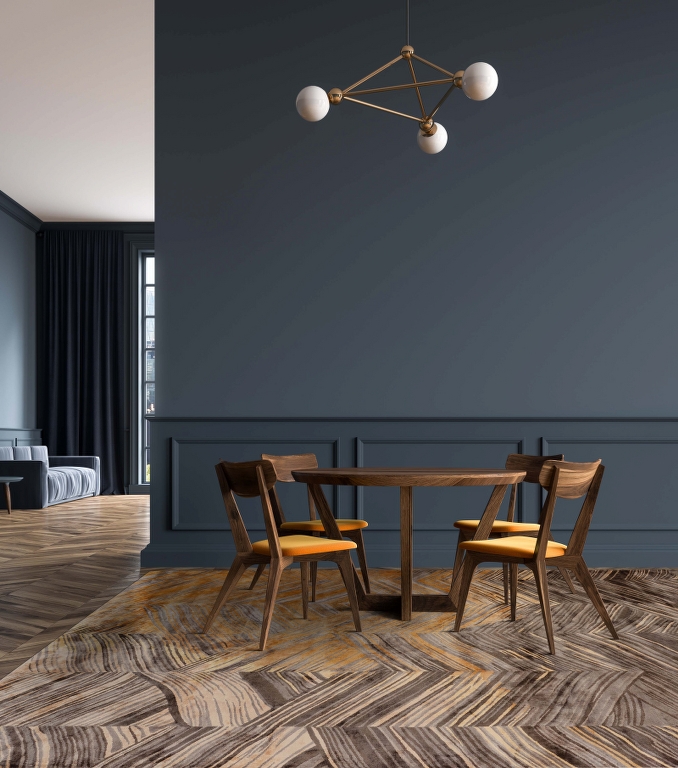 Self-expression becomes a key here of blending colors, patterns and adventurous wall finishes. A rather symmetric visual of fluid art, capable of being an art piece by itself.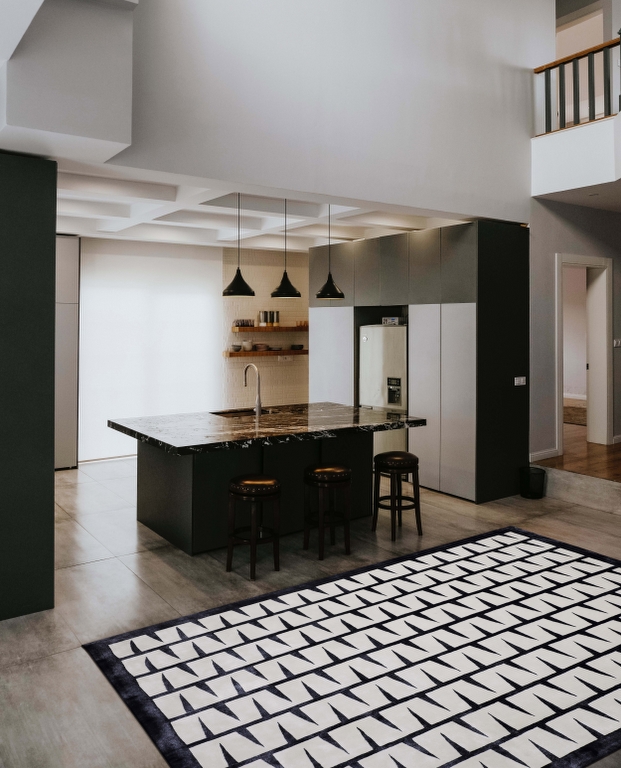 Sense of Differentiation can be brought about in various ways and going monochromatic is one of them. This graphical floor art piece is unabashedly intentional, rightfully claiming its territory in a BnW palette.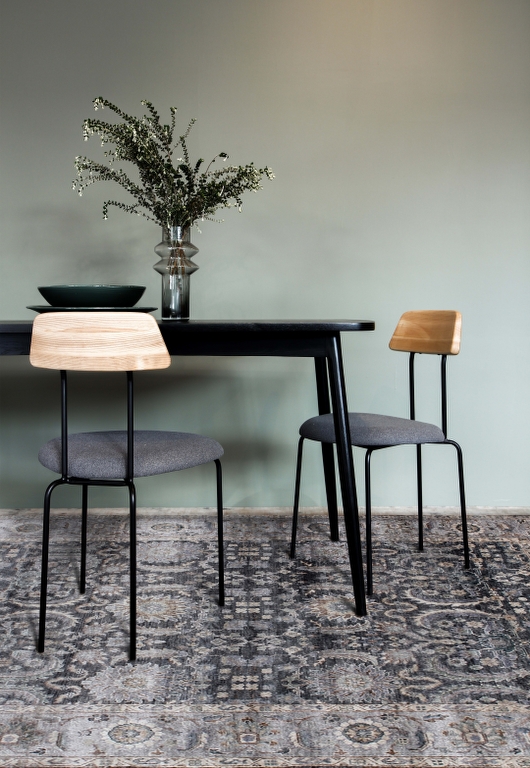 Pairing compact dining spaces with wall to wall carpets brightens up the space with complimenting color palette with the furniture, décor and sunlight.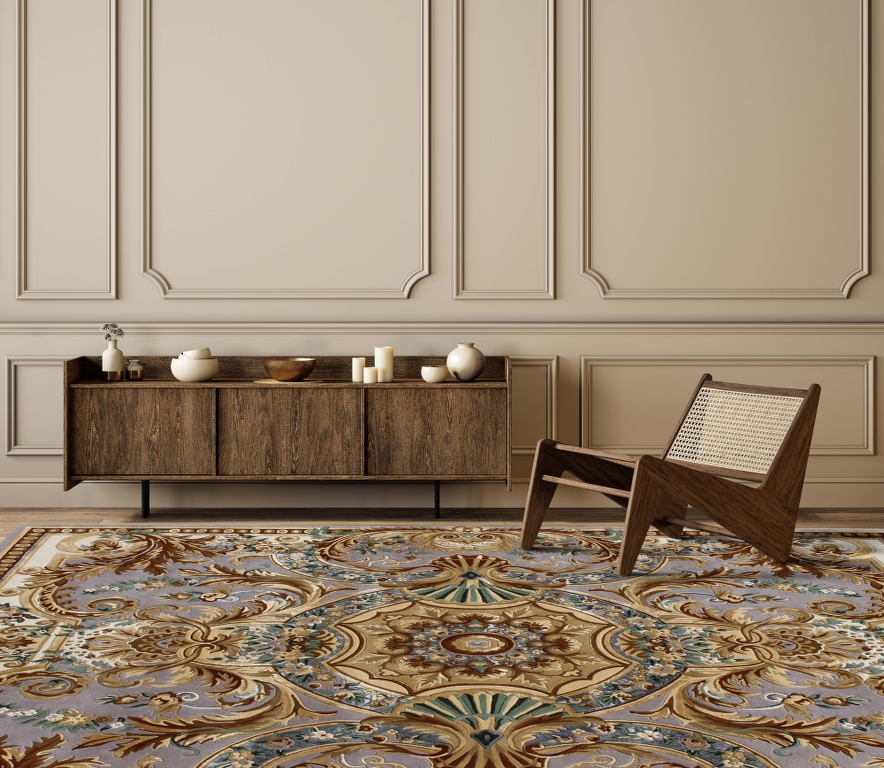 Lounge/Reading Room
Carpets have been a classic choice for reading spaces and lounge rooms since the longest time now. Apart from acoustic quality, it also puts you in a position of calm, to be inspired, a mindful silence that lets you focus.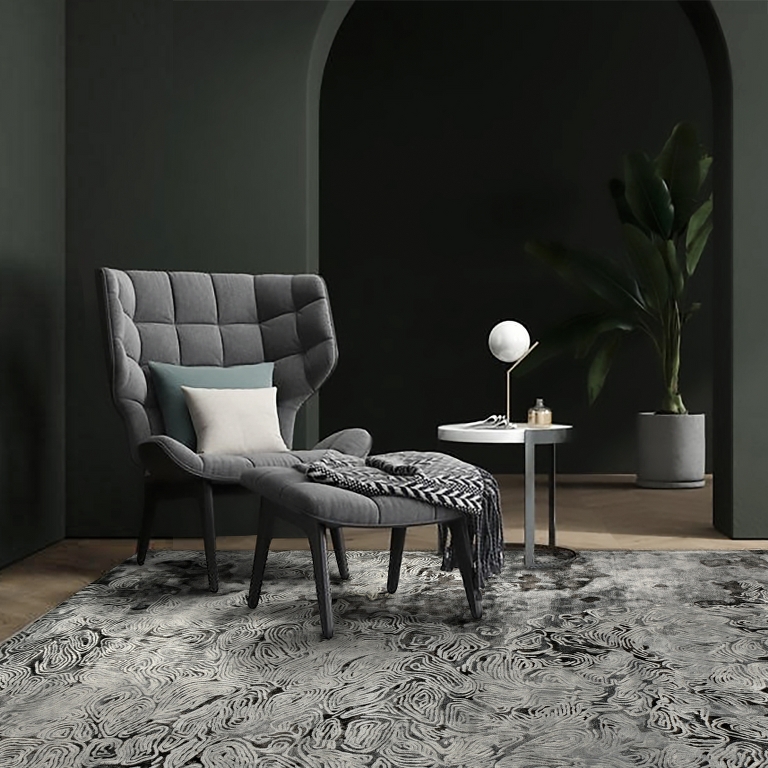 The charcoal contour carpet is on the same lines as the spatial palette and evokes a sense of luxury, calm and an upbeat perspective of dark theme spaces.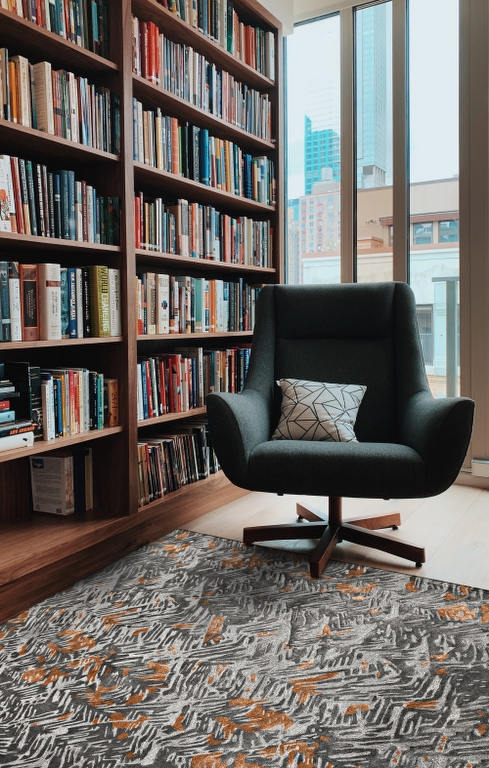 A busy patterned carpet on the floor makes for an interesting choice in this lounge room, a part of which is also conveyed in the a more subtle language as wall art.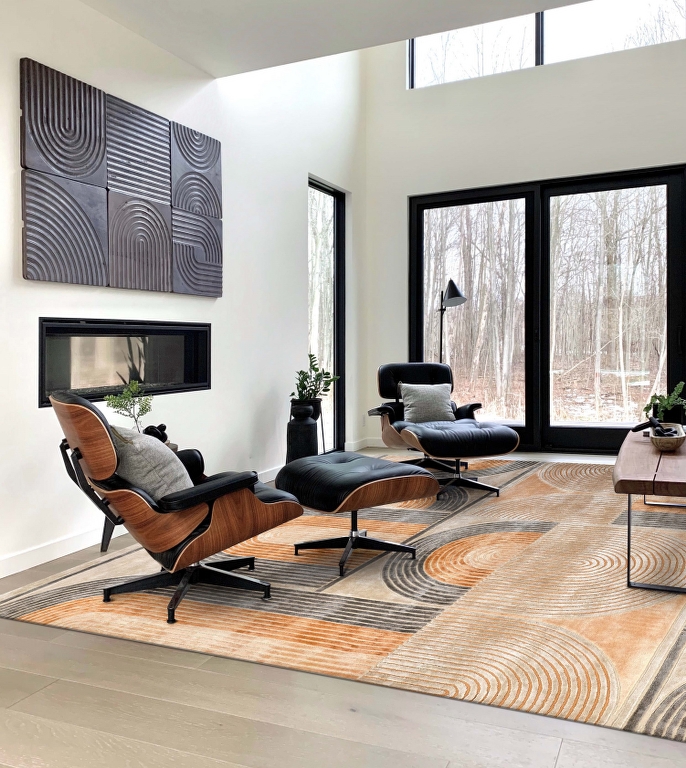 Choosing neutrals is a rather wise investment, spatially. The grey carpet with subtle ornamentation conveys versatility that adds value to your space. While it enable to combine with different textures and materials, it maintains consistent flow around the lounge.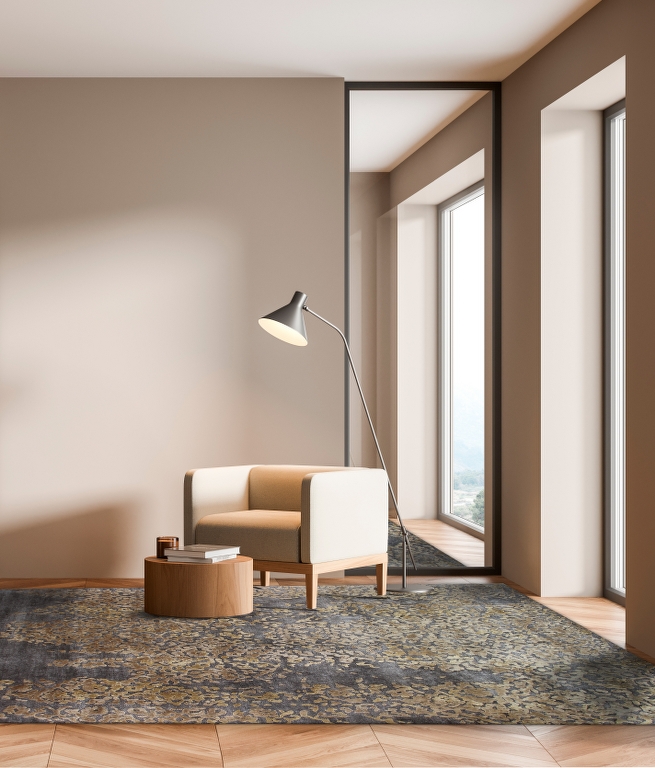 Commercial Spaces
Carpets are largely helpful with areas with high footfall such as in hotels having large lobby areas and waiting lounges, in suites and other common areas which are generally accessible to all.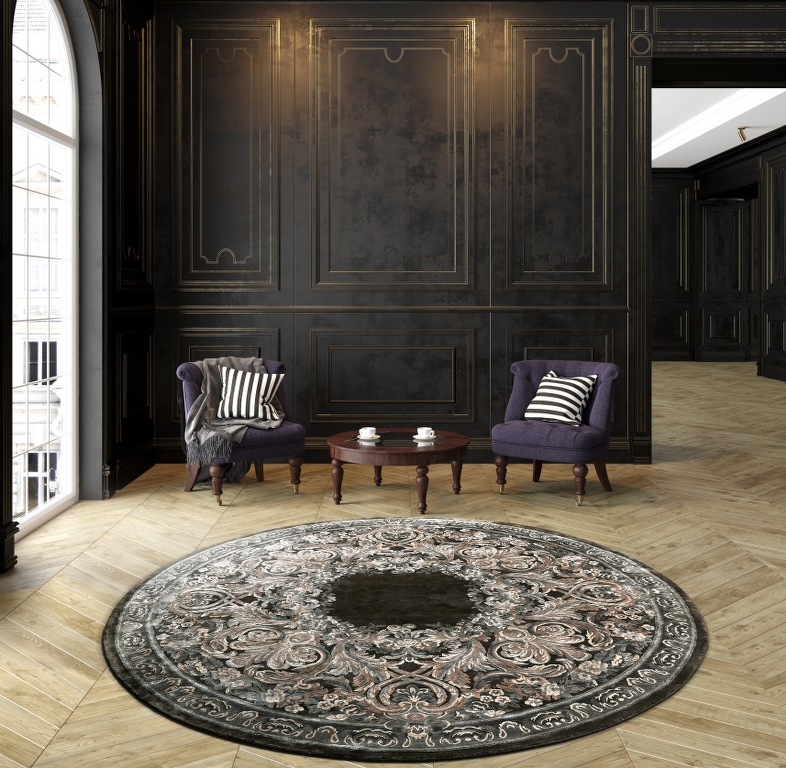 Waiting areas with luxury interiors can pair with a statement circular carpet right at the entry, as a beginning for the visitor's experience which also becomes a clear movement indication further.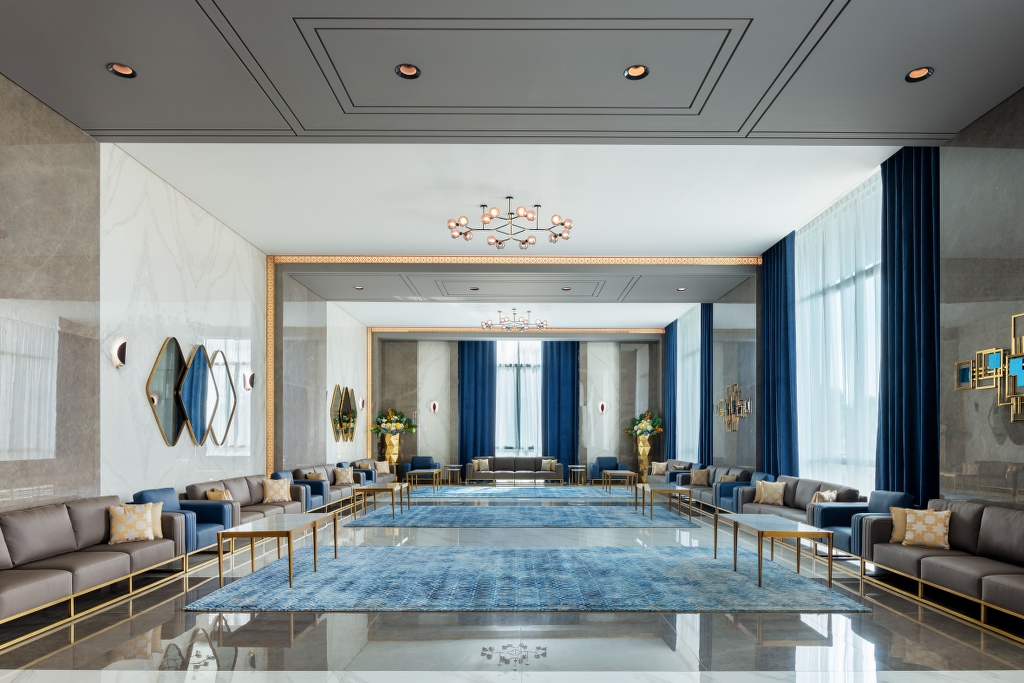 Hotels often experience high footfall and that makes it extremely useful to use carpets, mindfully. Not only for the luxury aesthetic but for its acoustic properties too. Repetitions as in modules also makes the space look more expansive.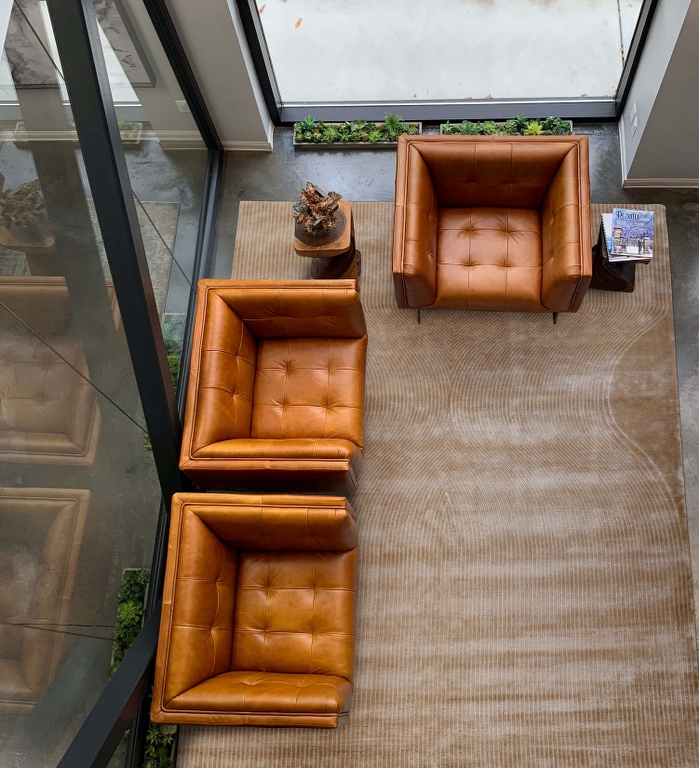 Waiting areas in commercial office spaces often house standard tan seating with minimal furniture. Following the suit, the carpet of the same palette is a great identity for waiting areas, enabling easy identification yet not coming off as a statement space division.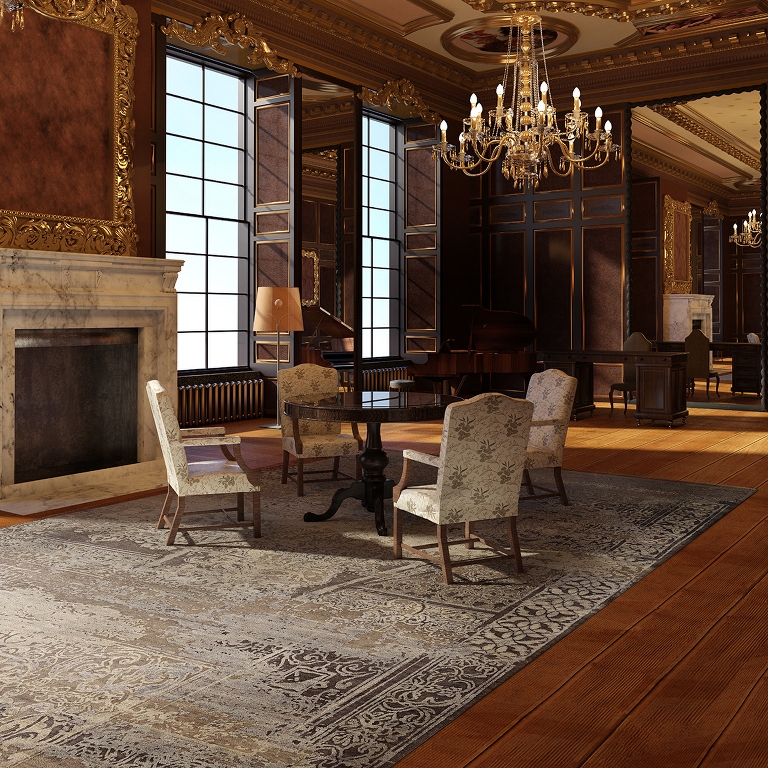 Exclusive hotel suites are often all about the luxuries it has to offer to the visitors. This vintage Victorian luxury room comprises of vintage carpet that houses an intimate zone for interaction by the fireplace. This carpet plays a colossal role in the luxe factor this space.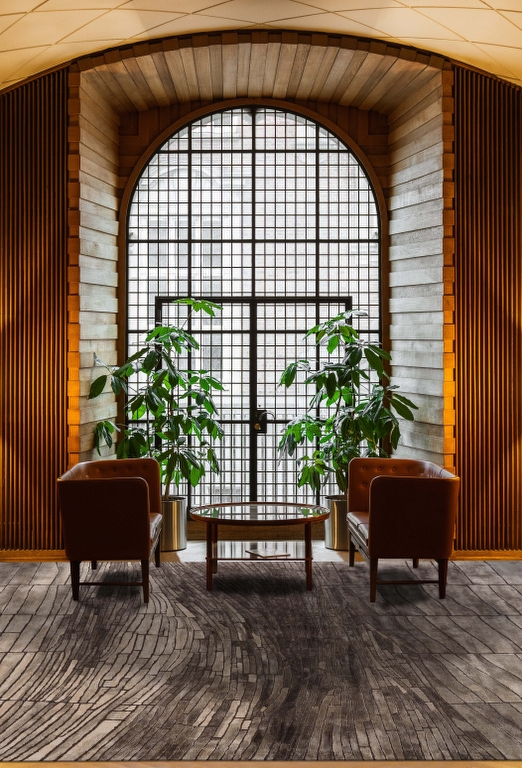 A carpet in waiting area could also be completely unrelated to the surrounding spatial features, making it a bold decision, such as this one having an all wood work space with an illusionist carpet under.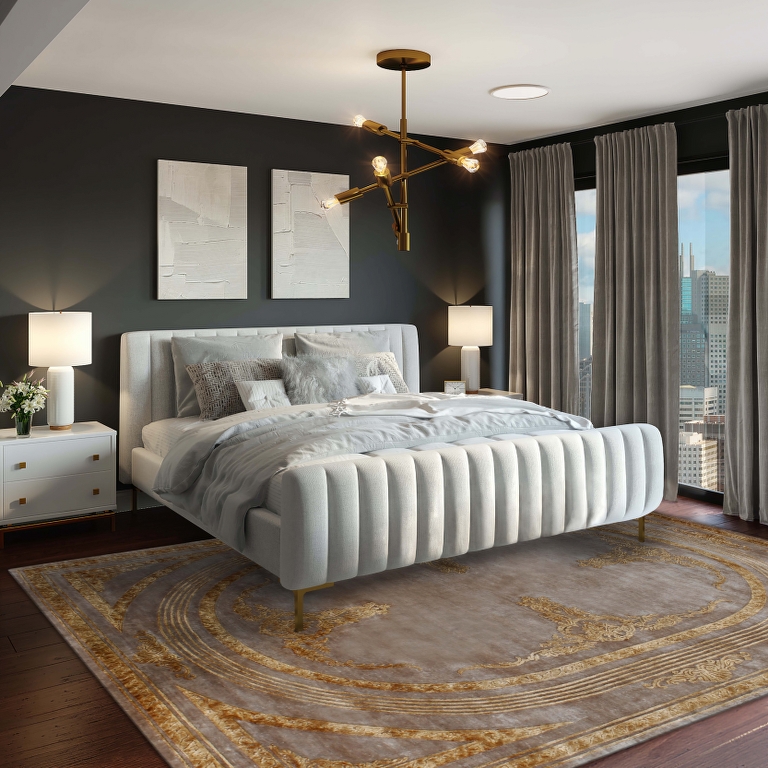 This ethnic style carpet shows a great transition between the the present day contemporary lifestyle of the visitors and a piece of the heritage collectives. Its magnificence becomes the forefront of the luxurious stay of visitors.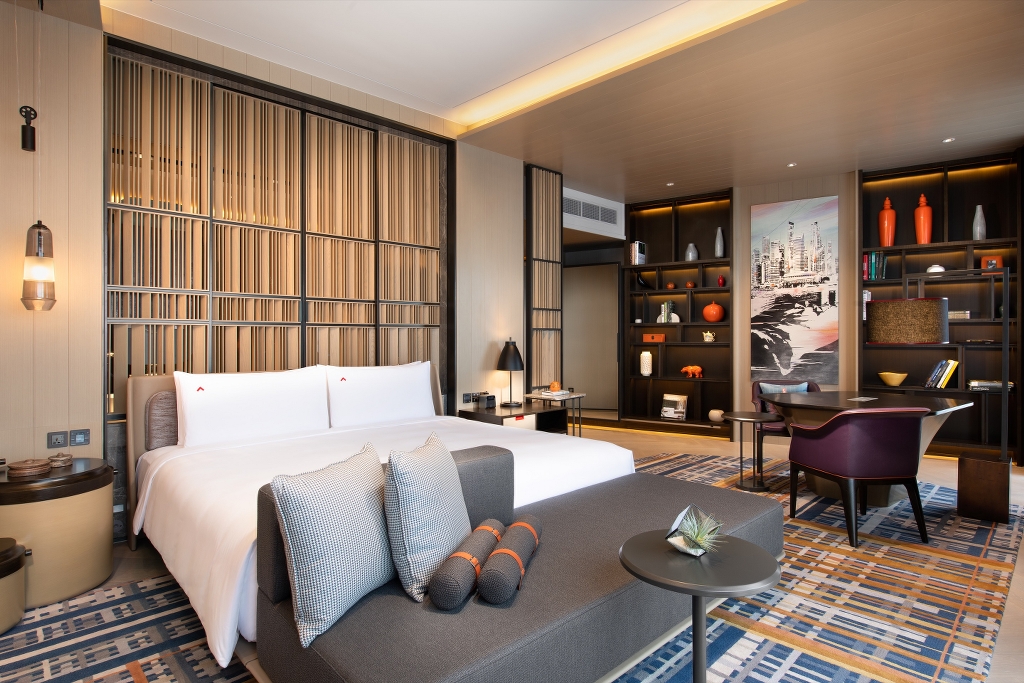 With various types of suites, the commercial ones prefer it to be rather inclined to more function oriented design than décor. The multicolored plaited carpet here fairly justifies the purpose of this space.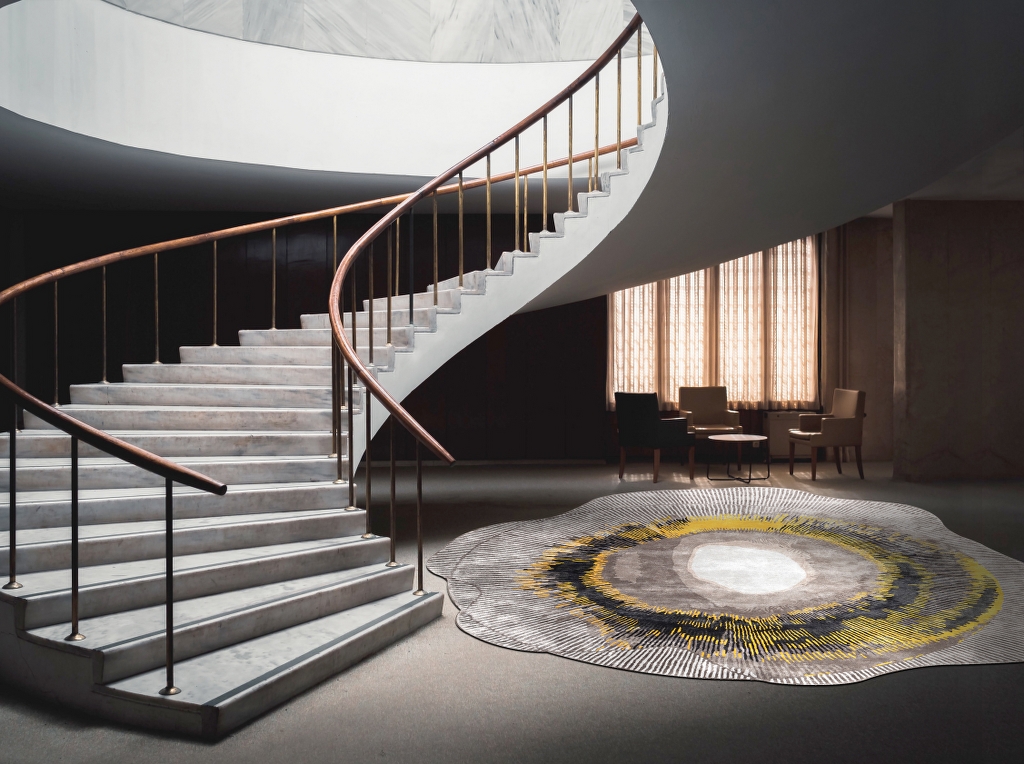 Styling
Apart from using it in different spaces in residences and commercial areas, carpets have been an accent for product shoots, mood boards and various other styling purposes.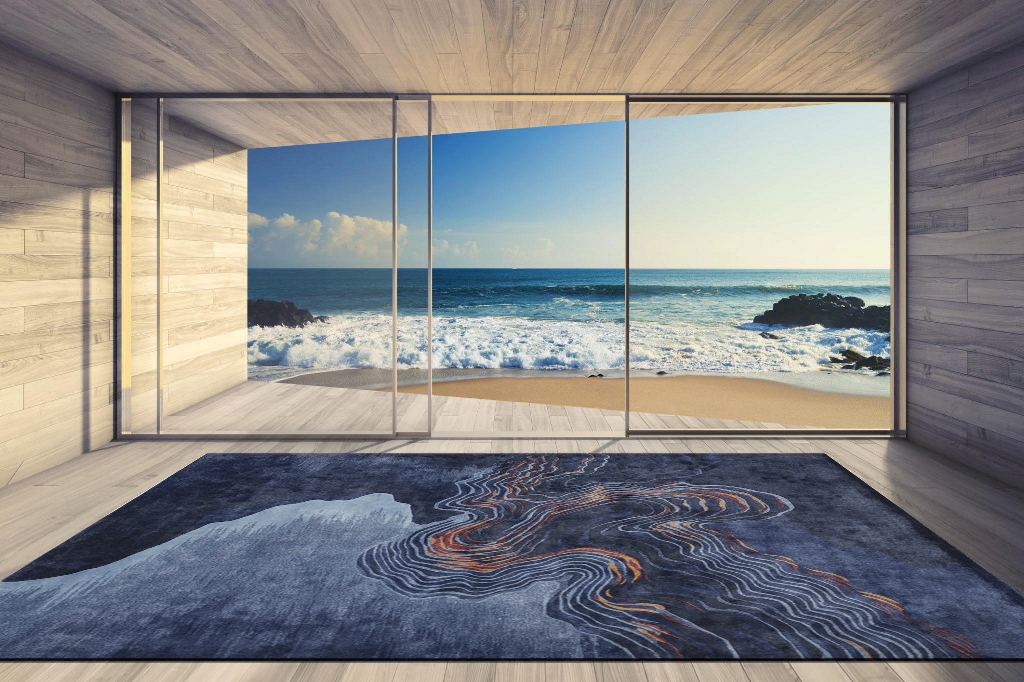 Traditional Carpets
Reviving heritage crafts with emphasis on traditional motifs, symbolism and age old carpet making techniques. Hands Carpets has some of the finest collections of traditional carpets, reviving heritage from round the world.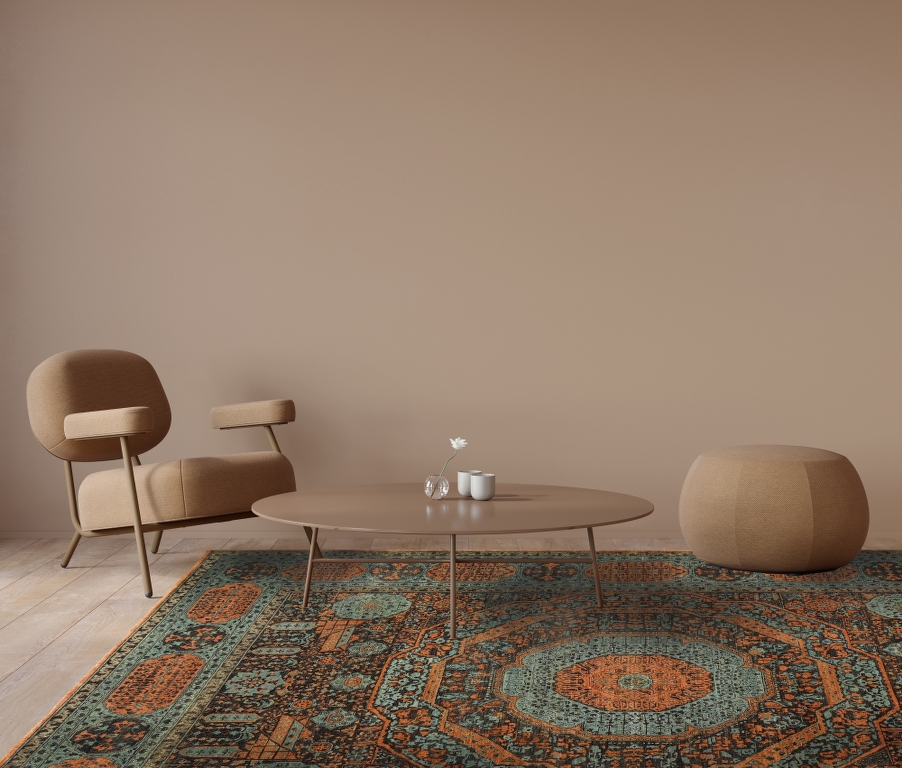 Resurgence of classic designs is here to remain and this carpet with timeless ornamentation blends seamlessly with woodwork intricacies and redefines the Vintage.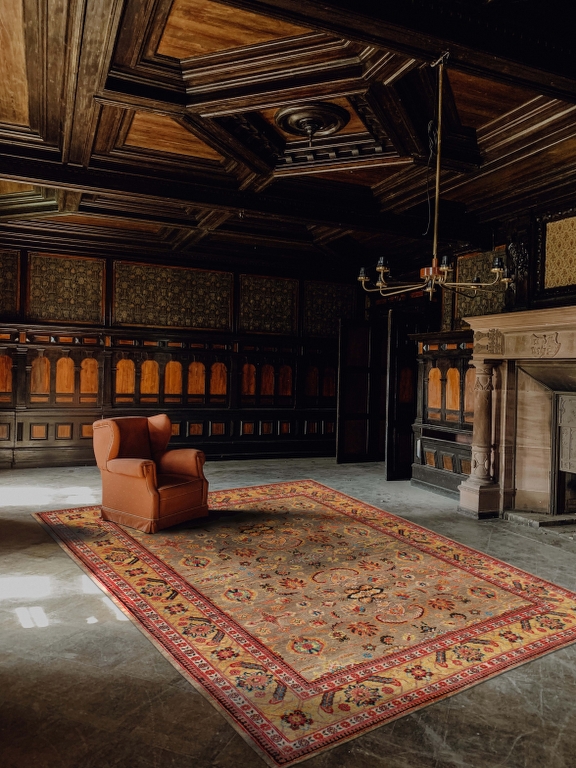 Contemporary Carpets
These contemporary carpets can be used in more chic palettes like the teal, the approach of choosing a carpet corresponding to similar forms of your furniture. The shades of tan with the organic, flowing ribbon like form is a flawless bond of the cavernous shelving unit and dry décor in the background, summarizing an entire mood. Contemporary carpet designs that are current and modern, reflecting new and diverse thematic, stylistic and color orientation can be found at Hands Carpets.
Having seen various ways of how carpet can make a space stand out, of how a carpet can become an identity of a space or how a space could gain momentum with carpet as the hero, a carpet is more than a décor accessory with the benefits it has to offer. A more flexible way to upgrade the spaces in all aspects. Hands Carpets has been a preferred choice for carpets since a long time now, it's existence since 1881 has evoked a sense of trust and reliability among buyers which makes it a winning choice.
To explore their entire collection, visit Hands Carpets
Content Curated By Yamini Vaswani, Editorial Team, The Architects Diary