The brief demanded the home to be designed in a solid pastel color palette. Keen on hosting social gatherings, they wanted a well-defined bar, a formal living space and everything nice and classy for a luxury interior design.
Classic Elements and Neutral Palette make for Luxury Interior Design for House Of Neutrals | GeoGreen Architects
Visit: GeoGreen Architects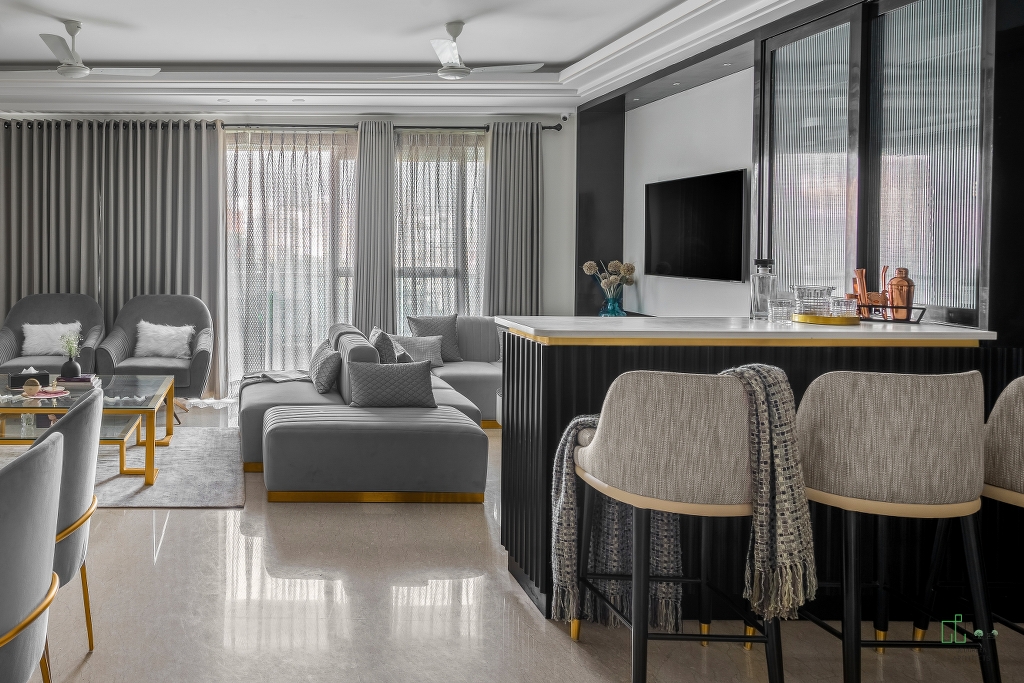 After listening to the client's brief, we were quite sure that we wanted to design a very fresh, soft and minimalistic space. We wanted this home to look like a drop of sunshine wrapped in soothing pastels.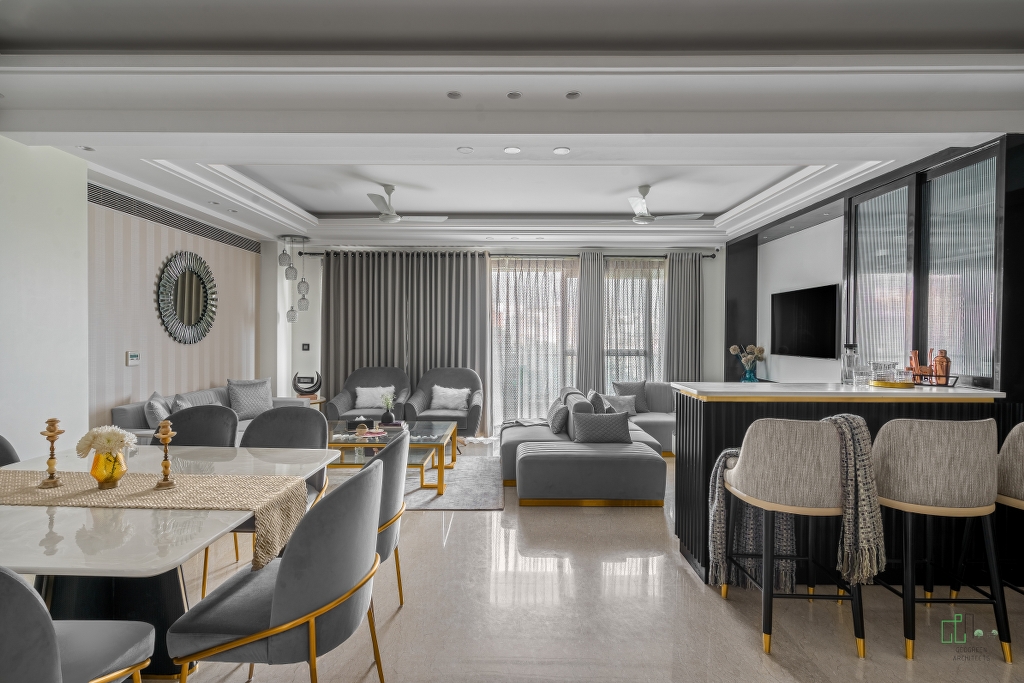 The home unfurls across an area of 2700 sq. ft. consisting of a living area along with 4 bedrooms and a terrace which embraces a glass house and a bar area for the social bashes and festivities. Central to the spatial narrative of the space is the living area which is very carefully divided into three seating clusters- a formal living space, a family lounge and a dining space all accommodated in a single room with sharp-witted furniture layouting.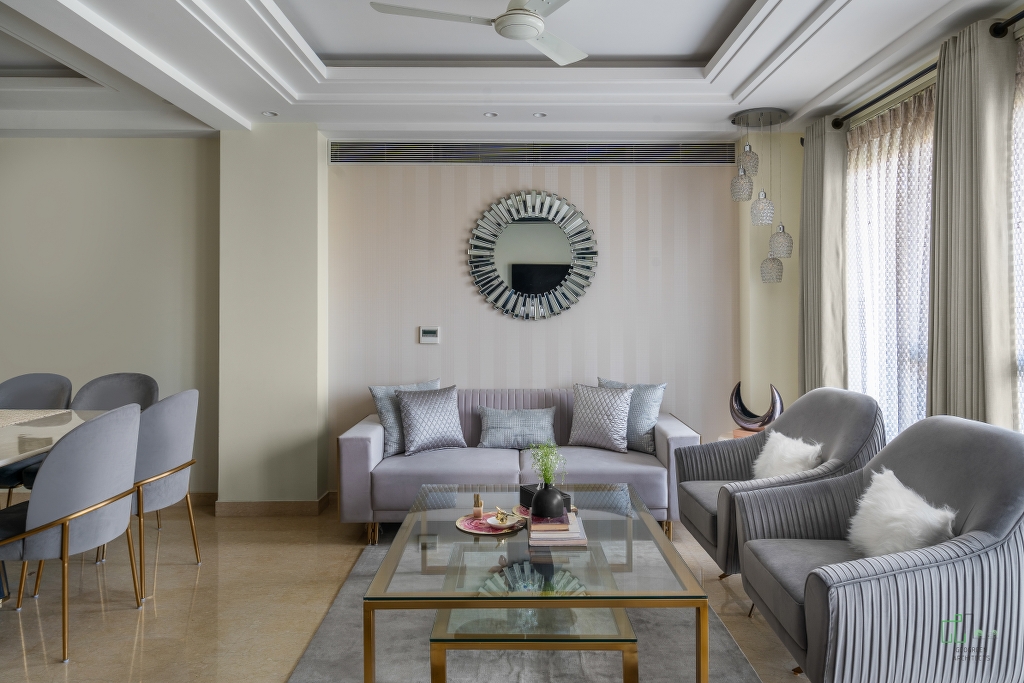 Plush velvet pastel-hued double face sofa in the living room is so muted yet unique in its own way that it not only is multi-purpose serving as both formal and informal area but also gives a sense of belonging.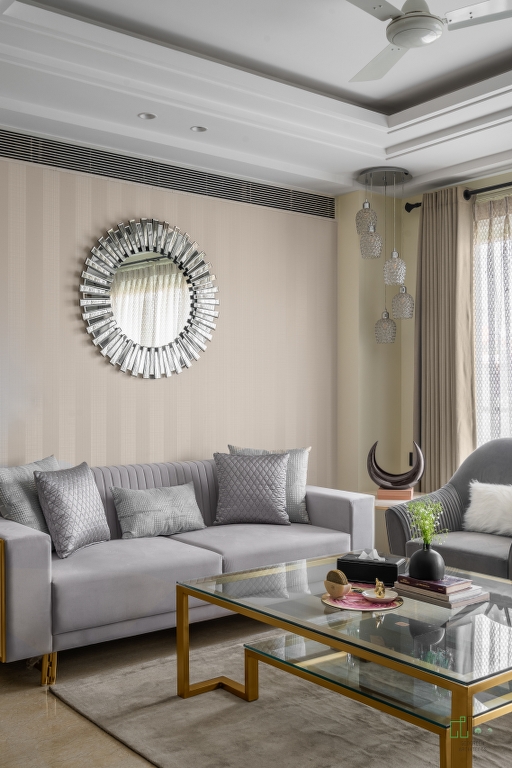 A bonding space for family and friends, the dining area houses a luxe eight-person dining table with onyx marble table top and a quilted base with chairs that are a blend of brass and swanky velvet.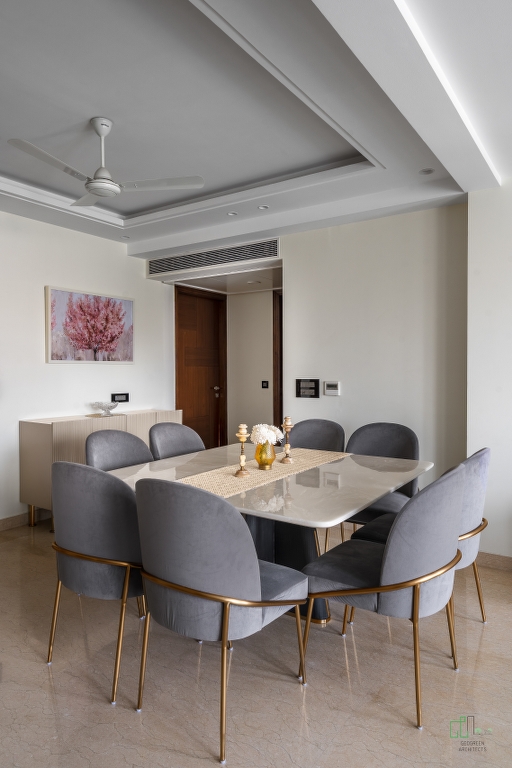 Then there stands a magnificent bar area with black PU finish all over, seamless storage and classy fluted glass shutters. The Korean marble serves as the table top with splendid bar stools to its right.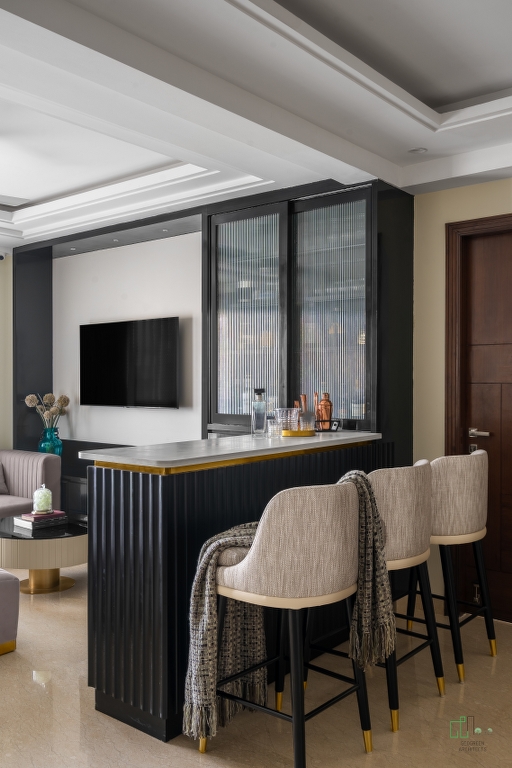 Moving on to the section of the home where leisure finds its truest meaning—each of the bedrooms reveal a serene but sophisticated theme, playing with a composed palette of white, grey and ivory. While a blue velvet upholstered chaise delineates a corner nook for reading and seating, the other room has a set of two pastel green chairs with a coffee table.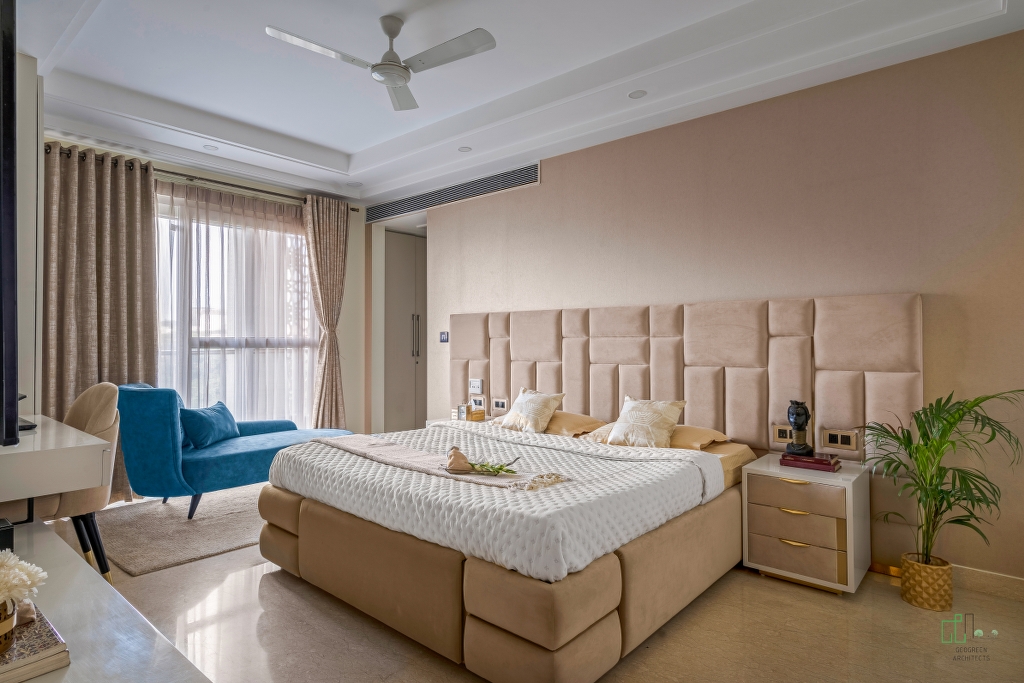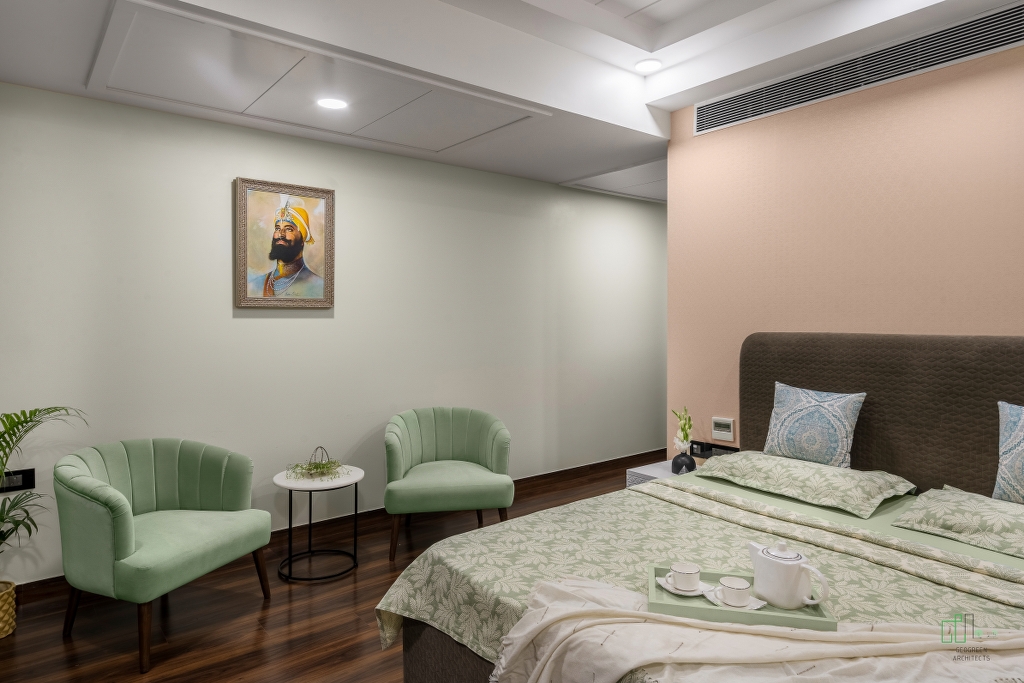 The kid's room has got all the fun vibes. It caters a bunk bed with a swing on its side all done in ivory PU paint. An ivory circular table with four tiny blush pink chairs make up the play area for the kids with Thor, Captain America and Princess Elsa in the background. A dedicated study and ample storage for their toys definitely makes it a win-win situation for both the parents and the kids.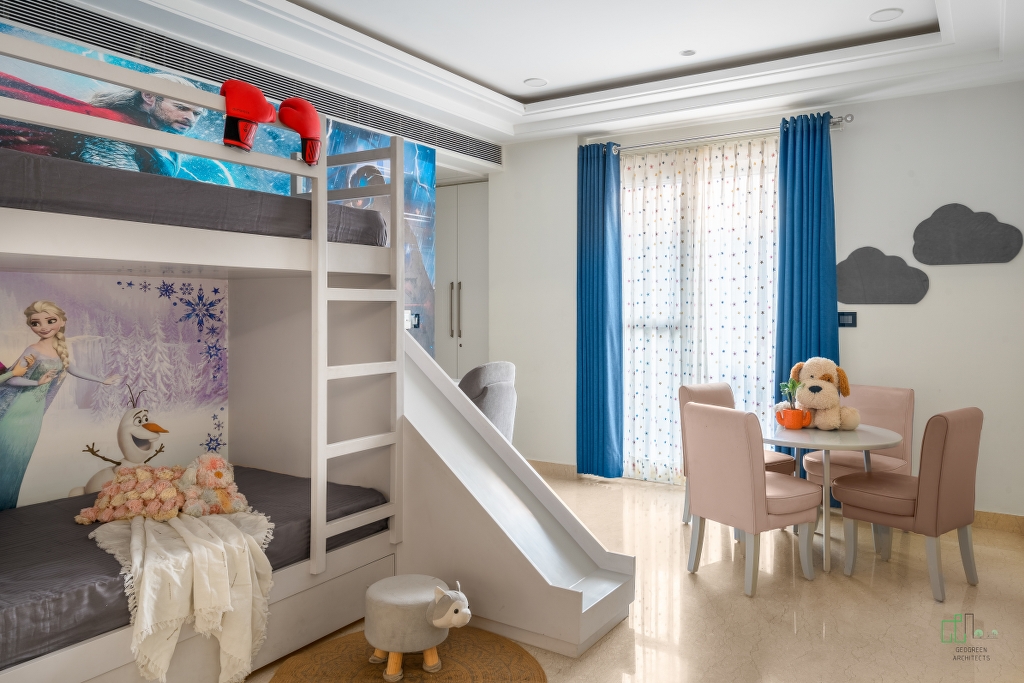 The terrace caters a bar unit and a glass house outdoor deck with lounge seating that romances the vistas of the dreamy sunrises and sunsets.
In all, this superlative abode has a plethora of luxurious materials, rich textures and subtle hues—which are evoking bliss as one remains fixated by these consistently.
Fact File
Designed By: GeoGreen Architects
Typology: Residence Interiors
Project Name: House Of Neutrals
Location: New Delhi
Year Built: 2021
Duration: 7 Months
Project Size: 2700 sq.ft.
Project Cost Appx: 40 Lac
Principal Designers: Shahrukh Khan & Sahiba Kaur
Design Team: Mokshna Jain
Photography Credits: Tarang Goyal
Consultants for the Project
Contractors: Harmeet Singh
Interior Styling: Muskan Jain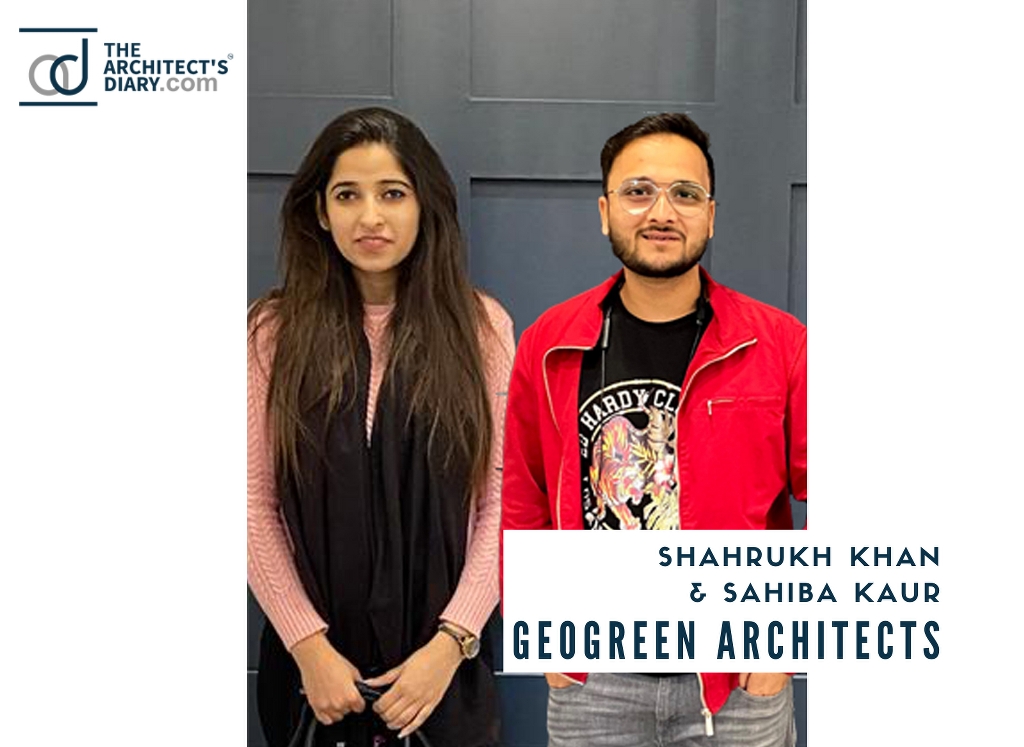 Firm's Website Link: GeoGreen Architects
Firm's Facebook Link: GeoGreen Architects
Firm's Instagram Link: GeoGreen Architects
For Similar Projects >> An Alluring Interior Design Representing Modern Luxury Of Today's Time