&nbsp
Our client's chartered accountants – Mr. Rajan Modi and his daughter, Mrs. Priya Modi Shroff have been practicing for more than 20 years. They had an office in the old city area of Vadodara. One visit to their workspace design made us realize how monotonous and dreary their work culture was!
Earthy Woods and Neutral Beige celebrates Tranquility in this Workspace Design | J + D Architects
Visit: J + D Architects
Hence, we decided to make their new office a bit more spacious and a lot more zestful. The brief was to provide workstations for 20 people in staff plus two bosses, an 8-seater conference room and a pantry attached to the toilet. The challenge was to set all the employees with an individual work desk and yet create a dynamic open office in such a linear space.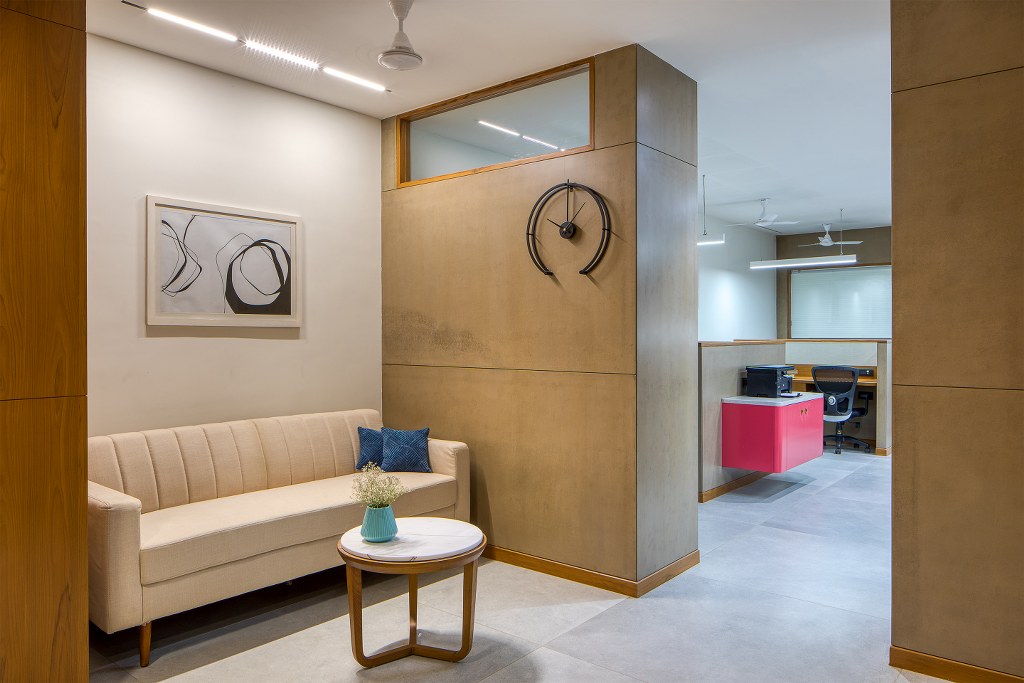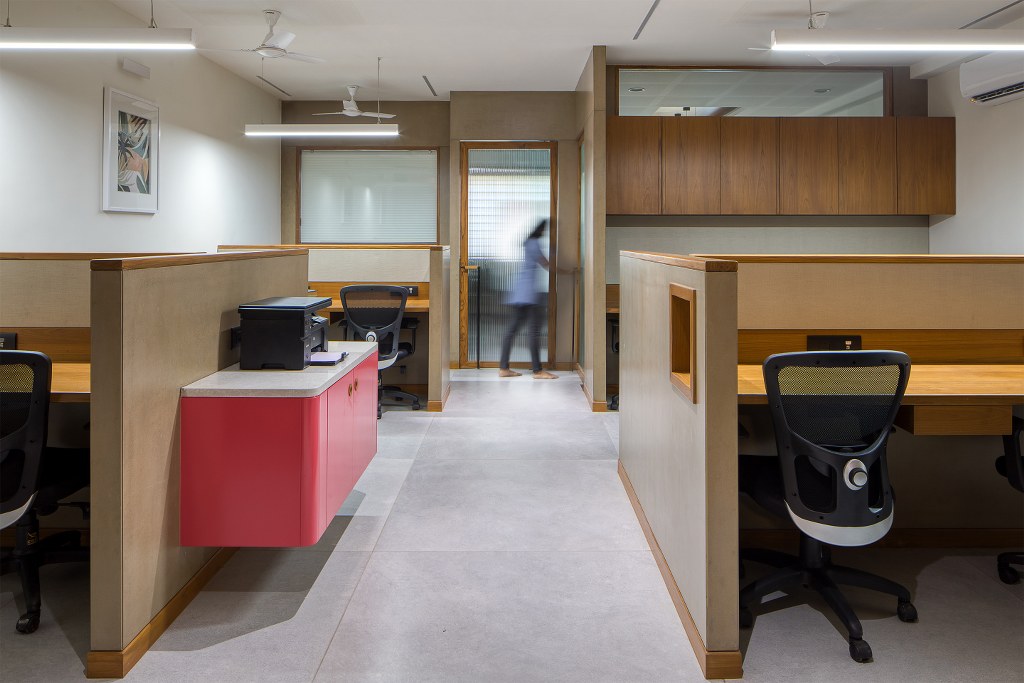 We followed an overall theme with neutral shades and one pop-up color to enlighten any area. Shera ply with a raw finish and its natural color compliment the gypsum-finished white ceiling. Natural polished veneer and composite stone are used for table tops. A stone-cladded reception unit with a steel blue backdrop and minor use of brass makes the entrance look subtle, decent, and rich.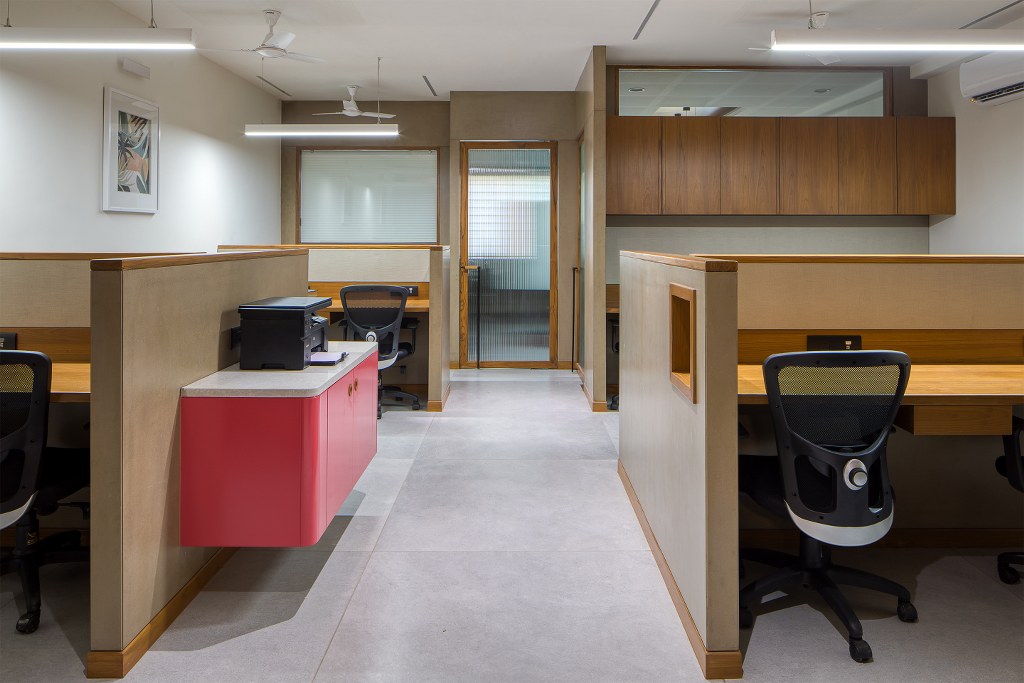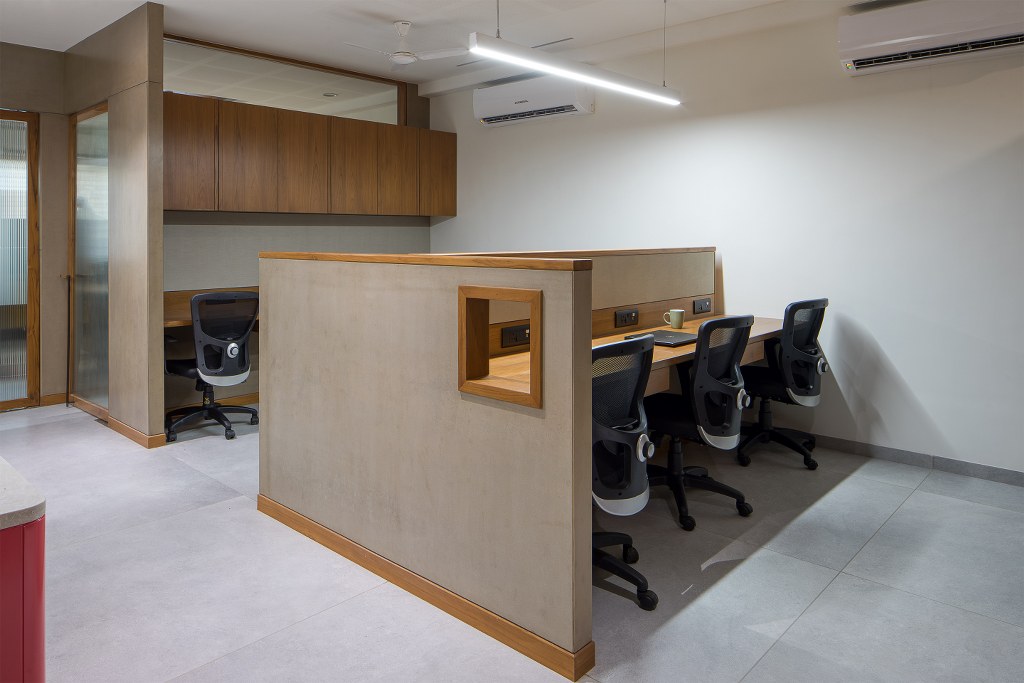 The clients wanted a printing station approachable and convenient to all as the number of prints printed in a day is insane! Hence, we introduced a bright blush tone unit amidst neutral tones of shera ply and natural-toned teak wood. It is attached to two individual workstations for senior chartered accountants in the office.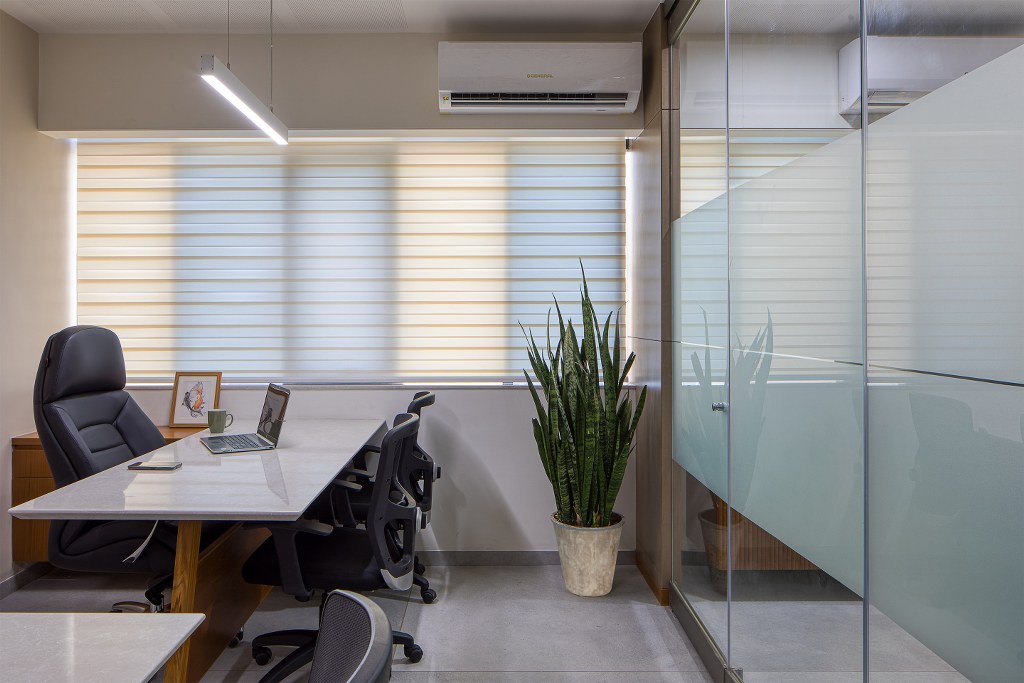 A separate yet open cabin was the requirement for the accountant of the office. The main cabin encompasses two workstations and a sliding folding door that opens up into the conference room making the space bigger and more feasible for discussions.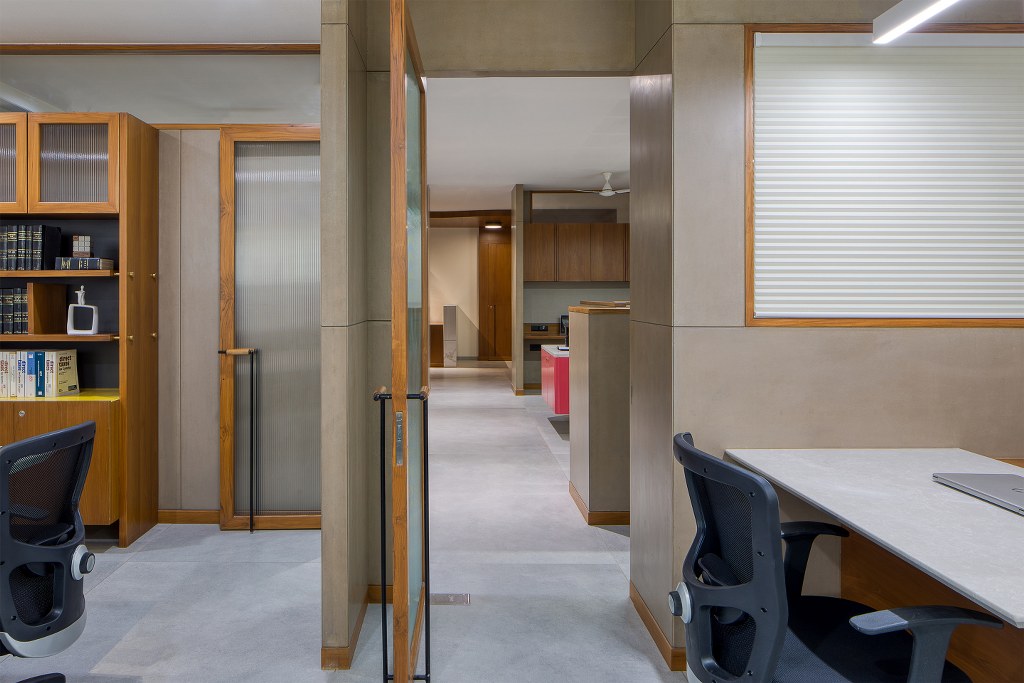 Fact File
Designed by: J + D Architects
Project Type: Office Interior Design
Project Name: Rajan Modi's Office
Location: Vadodara, Gujarat
Year Built: 2022
Project Size: 1000 Sq.ft
Project Cost Appx: 20 Lac
Principal Architects: Jayshil Patel, Janhvi Patel & Dolly Patel
Team Design Credits: Pratik Parikh
Photograph Courtesy: Umang Shah
Products & Materials: Wallcovering / Cladding: Shera sheet | Construction Materials: Drywall, Gypsum sheets, Veneer | Lighting: Hybec | Doors and Partitions: Dorma | Sanitary ware: Grohe and American standard | Artefacts: The Copper, Vadodara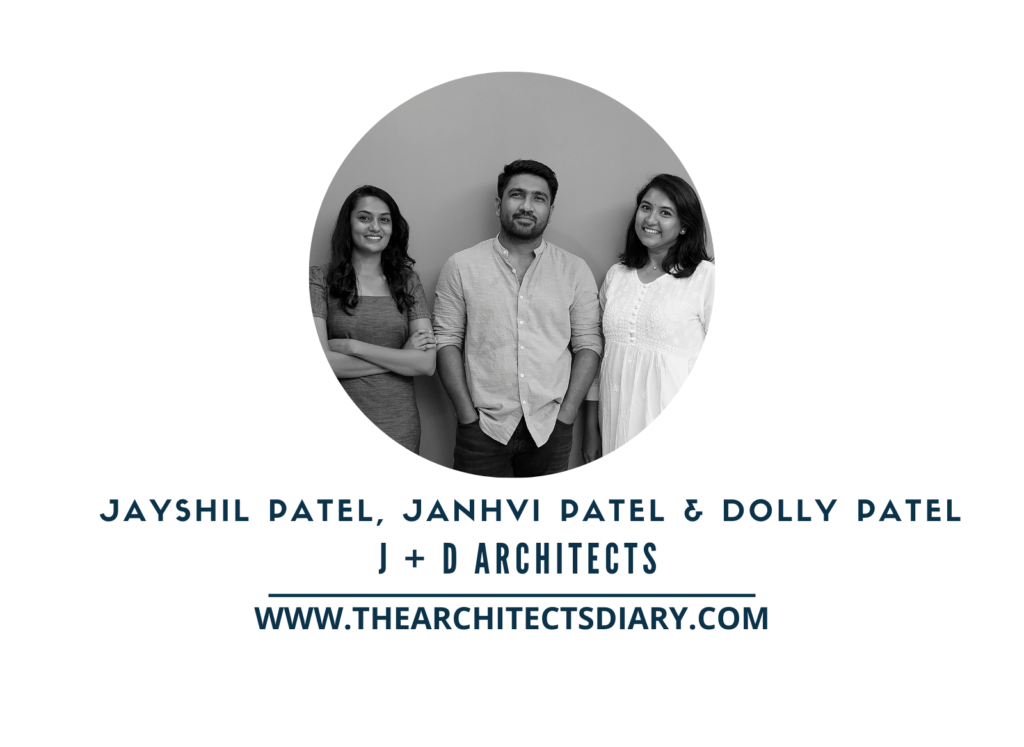 Firm's Instagram Link: J + D Architects
Firm's Facebook Link: J + D Architects
For Similar Project>>>Nair House: Exquisite Balance of Modern Aesthetics with Elements of Classic Design