Building your own home has become more popular in recent years. The advantages include potentially saving money over a regular new build and also getting a home with as few compromises on your ideal dwelling as possible. However, it's not as simple as buying – or owning – a plot of land and deciding to build a home there. You need the help and advice of experts in the field.
Do you need an architect or a builder to facilitate your project? You could design the floorplan – indeed the whole building – yourself. However, builders need to work with accurate plans that are easy to interpret. This is where using the services of an architect and an expert builder becomes a sensible course of action.
Many custom home builders have a relationship with architects they work with regularly. The architect will talk to you in-depth about your plans and ideas and translate them into the builder's working drawings to build your new home. How do you decide on a builder? That's our next subject.
How to Choose your Custom Home Builder

&nbsp
Hiring a custom home builder who you trust and know you can work with is essential if you are heading down this route. There are many such building outfits, and you'll find local examples you can talk to and get to know. Here's what to look for:
What accreditation do they carry?


How long have they been in the trade?


Can you visit examples of their work?


What services do and don't they provide?


Will they oversee the electrics and the plumbing?


Can they recommend an architect?


Is their quote within your budget?


A reputable builder will be happy to answer all of the above questions and more. Perhaps visit local real estate agents and ask them for recommendations, or ask around friends, colleagues, and neighbors. People will be more than willing to tell you of poor experiences with local builders or recommend one they have been satisfied with.
Once you have hired your builder, it's time to get started!
Things to Consider When Designing a Custom Home
In many cases, building custom homes can save money. Still, for many people choosing this option, it's about getting the home they want rather than having to compromise on somebody else's ideas. Let's assume that you have bought your land and you've hired your builder. You have drawn up a floorplan that the architect is working with and planning permission for the building you want to erect. The latter is vital, as if you build without permission, you are making an expensive mistake. Here are some things to consider at this point: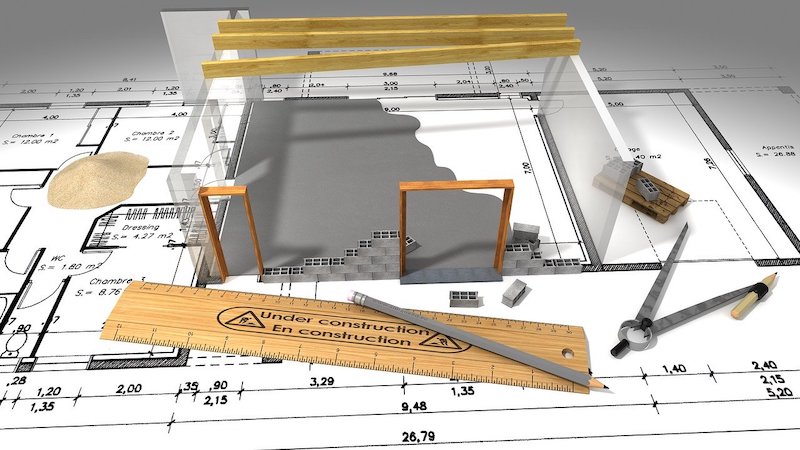 Neighbors need consideration as they won't want to be overlooked. Talk to them and explain your plans and see if they have any objections. Even if permission has been granted, they may have objected to the siting of a window, perhaps, and you need to ensure your neighbors are going to accept your new building.
Access is an important factor to consider both for vehicles and pedestrians. Make sure you have defined your access points with your architect and builder.
Services and amenities need to be confirmed. For example, can your plot be connected to the sewerage network, or will you need a septic tank? Also, check for electricity, gas, and water mains as these are not always available in some locations.
Think about heating and security as part of the general build. These two systems are often overlooked and added as an afterthought, but you can save a lot of money by incorporating them into the build.
These are just a few of the factors that will influence the success and outcome of your custom build house, and there's one more we want to look at as a final word: practicality.
Remember to be Practical
You are setting out to build the dream home you have always wanted, and that's a great feeling, but it's easy to get carried away with exciting and innovative design features that are simply not going to work. This is why you need to listen to the architect and the builder. You're not an expert on designing and building homes, but they are.
If you want a new and innovative window system, for example, bring your architect and builder in on the decision. They will know instantly if it is workable and, if not, will advise you as to changes you need to make or alternative options.
Why not start thinking about your dream house now and then talk to some builders in your local area? You could be living in it in just a few months!