If you want a cozy and inviting sensation at home, go for wood ceilings. It's that simple. And I'm not talking about painted or tinted wood that can make it hard to tell it's wood on sight. I'm talking about wooden ceilings in their natural glory. Sure, you can add whatever finishing you want but make sure the authenticity is preserved.
The good thing with a wooden ceiling is the flexibility it allows when it comes to decorating. You can always find a design that seamlessly fits your home decor.
If you're having trouble coming up with a ceiling decoration, worry no more. There are various wooden ceiling decorations to choose from and make your home more stylish and elegant.
Here are various types of wooden ceiling decoration to help make the whole process easier for you
1.Traditionally Flat Ceiling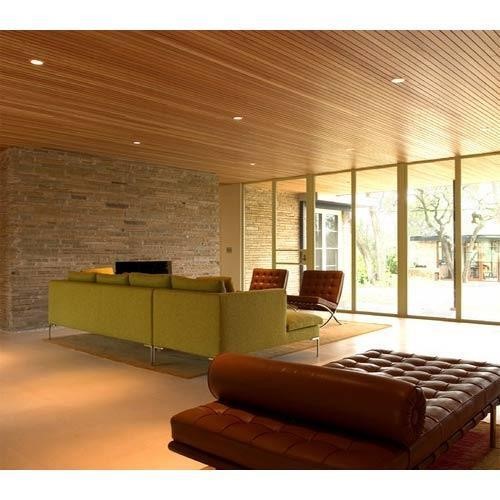 This wooden ceiling design is for those that like to keep things simple and leave out all the fuss. Use wooden panels of any shade to create a simple and low-cost ceiling. For those that like flat ceiling style but will like to have more than a plain surface, get patterned woods.
2. Coffered Wood Ceiling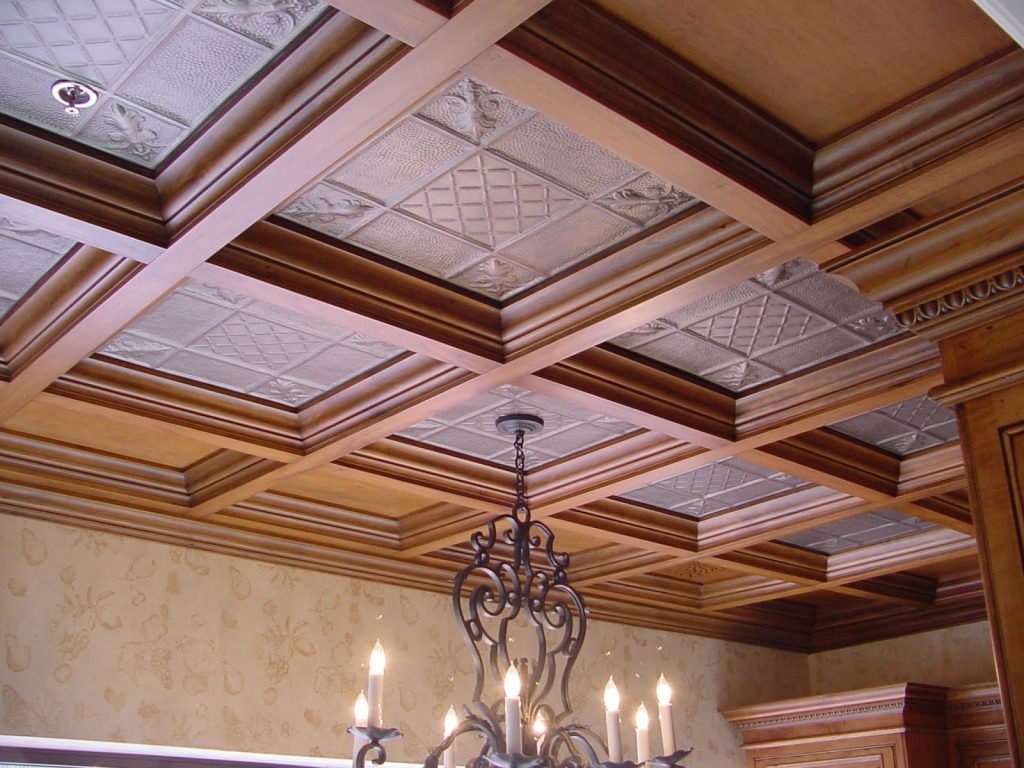 Is your home decor leaning towards classy and luxurious? This wooden ceiling decoration is just the right option for you. Coffered wood ceiling readily compliments ultramodern designs to elevate the aesthetics. Unlike the flat ceiling design, coffered ceilings are expensive to install as it takes more time and strategic planning.
3. Wooden Lattice Design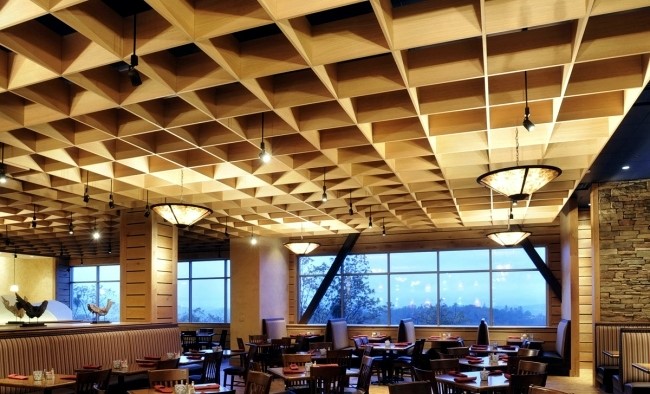 For a more dramatic effect, this wooden lattice design can help you do just that. Wooden gratings are used to make multiple uniform cubes on the ceiling. Because of its ability to hold attention, it can be used in public settings and also for the bedroom ceiling where you'll be able to look at it while lying down. It's also a great way to keep yourself engaged by counting and recounting the cubes. 
4. Wooden Ceiling With Beams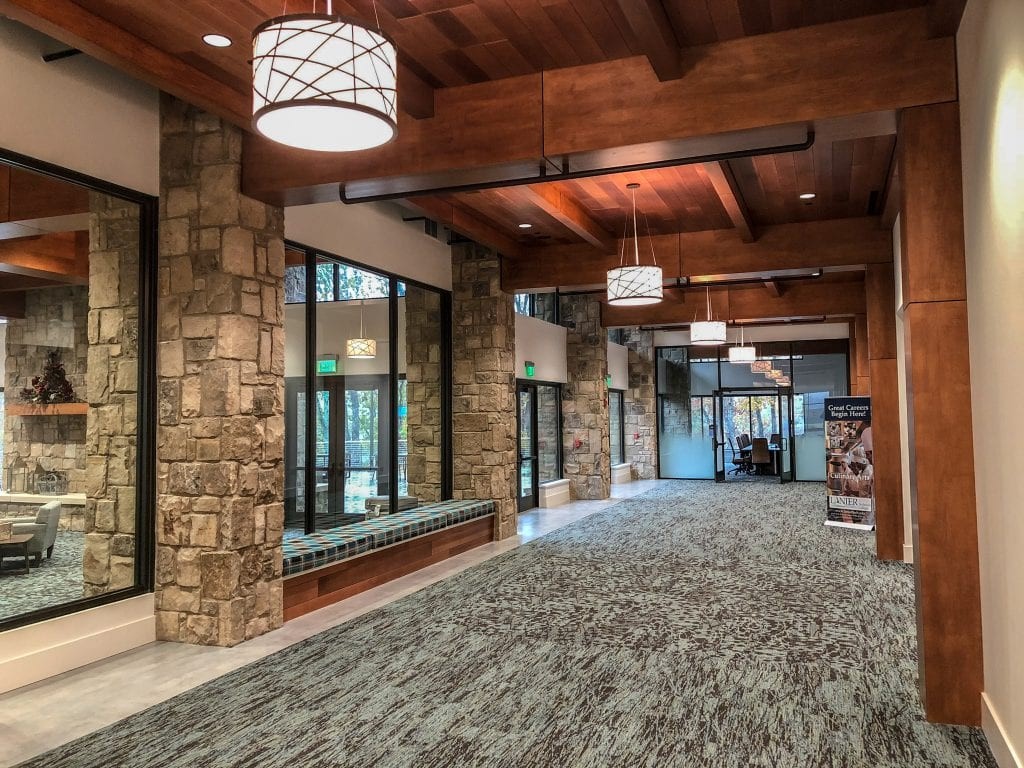 Beam ceilings are fitting for traditional and rustic designs. They can be installed in living rooms and dining rooms with elevated ceilings to visually lower the ceiling length. A good number of contemporary styles also use beams for a classic touch. Beams made from different shades of wood or iron create a nice contrast with the wooden ceiling.
5. Slanted Wooden Ceiling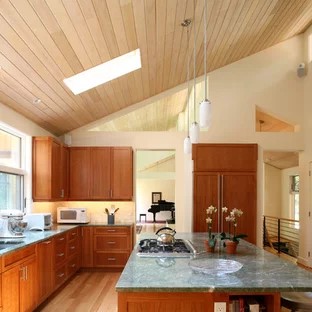 If you want your ceiling to stand out, this slanted wooden ceiling is just the way. With the ceiling starting at a high point and slanting down to a low point on the wall, the resulting visual effect is a good attention grabber.
6. Dropped Wooden Ceiling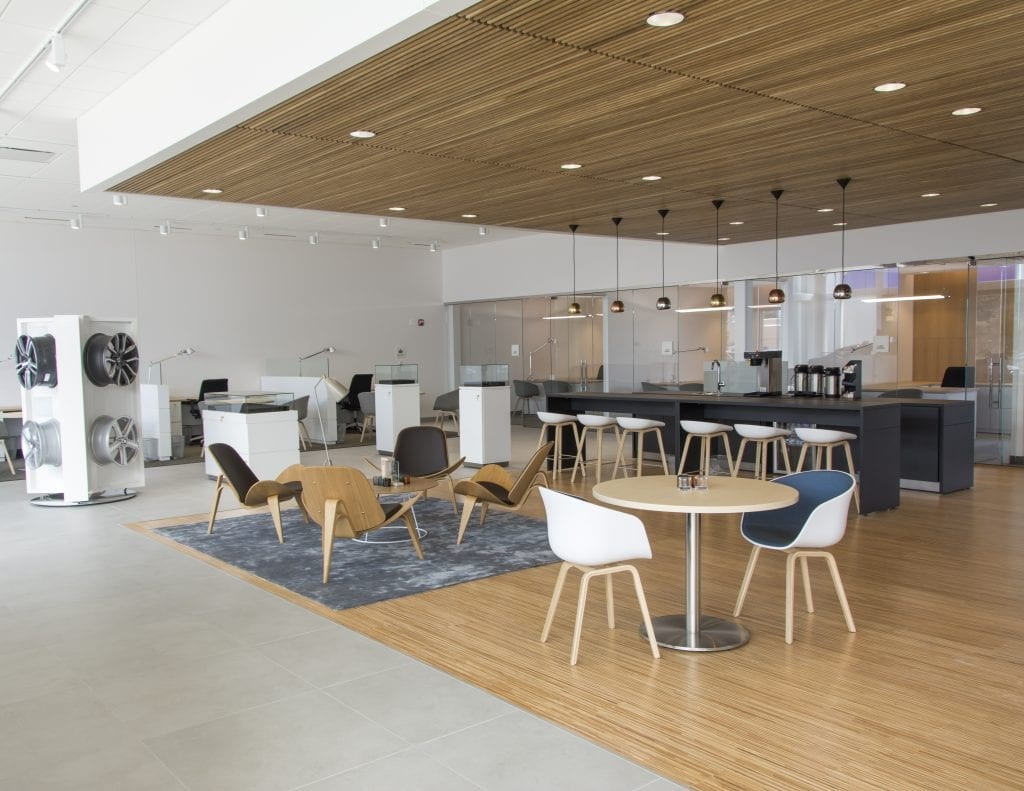 This double-layered ceiling suspends a second ceiling from a metal grid below an existing ceiling. This is perfect for those that like flat ceiling design but will like to add more style to it.
7. Curved Ceiling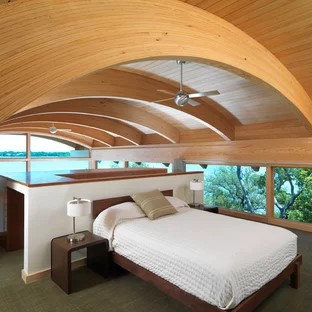 This concave-shaped wooden ceiling is stylish with a softer touch. It can also give a theater-like vibe making it perfect for entertainment rooms. It can also serve as an archway connecting rooms. Installing this curved wooden ceiling can be pricey compared to conventional ceilings.
8. Vaulted Ceiling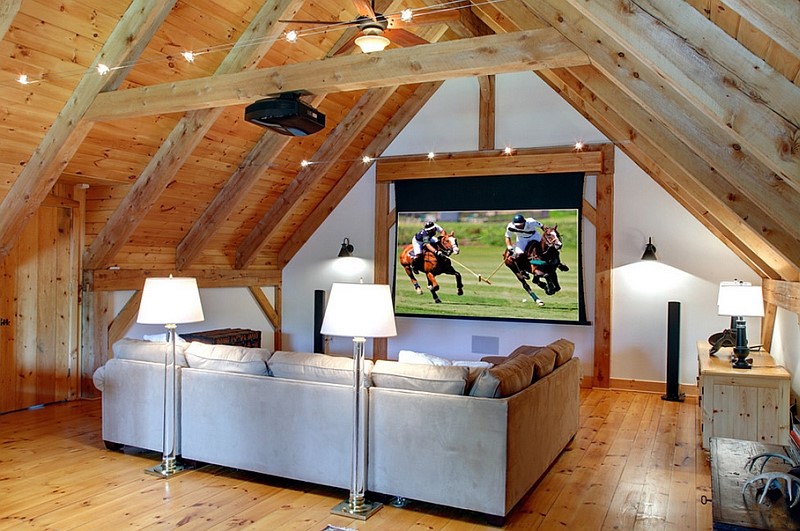 This wooden ceiling forms an inverted V-shape that opens more space in the room making it seem bigger. This design is suitable in the dining area, living room, master bathroom, and any large room.
9. Panned Wooden Ceiling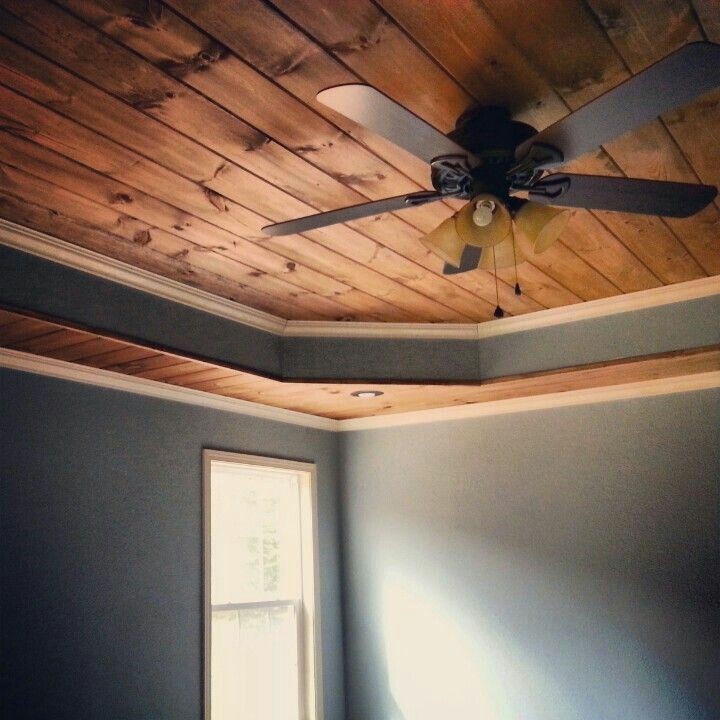 This multilevel ceiling is suitable for making a room appear bigger. It can easily elevate the design of a room with its different layers.
10. Combination Design
You can combine two or more designs to make a distinct style. Like in this picture, two designs were combined for the wooden ceiling decoration. With many wooden ceiling decorations to choose from, sticking with one design can be hard. You can decide to use one design throughout or you can use different ceiling decorations for other rooms if you feel like. Just make sure your designs are meaningful and look great.