Design Greets Culture – Permar House | The Design Code
An ardent believer in Jainism, Mr. Manoj Jain had a house of 3300sqft. Located at Surat, where he wanted his home to reflect his culture and more importantly his religion and inculcate the same values in his children. "kalpavriksha or kalpataru- a wish fulfilling divine tree" was kept the centre of the theme and was developed there after and used in the house.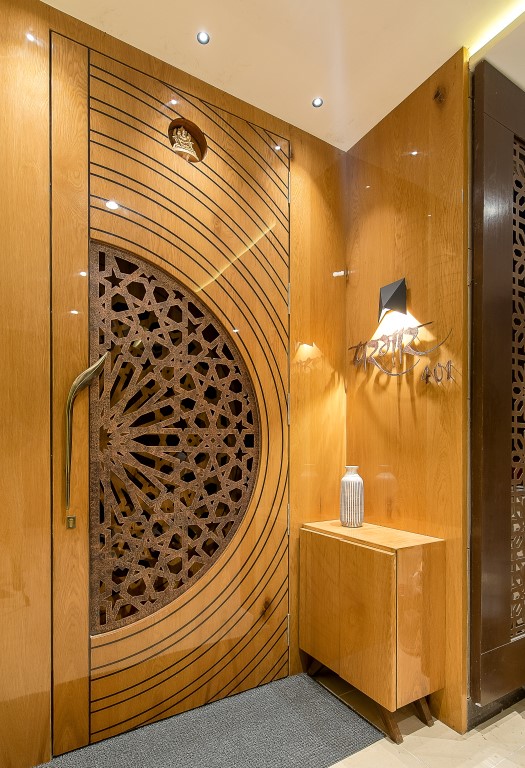 The entrance door is a solid wooden door with a laser cut M.S grill engraved in the door. The Wooden false ceiling and grey cladded walls create a notable entrance to the living room. The wall opposite to entrance has the 14 auspicious dream high ling the Jainism religion.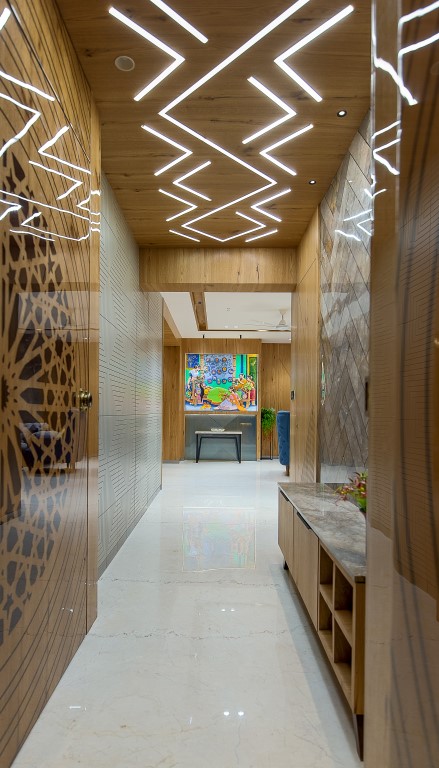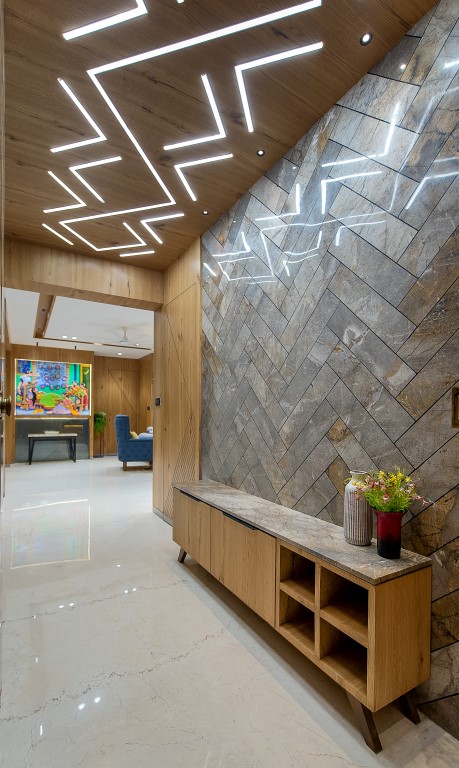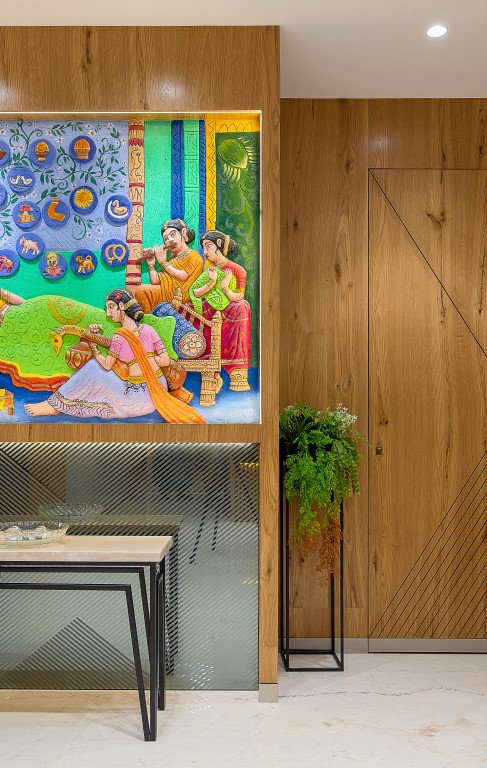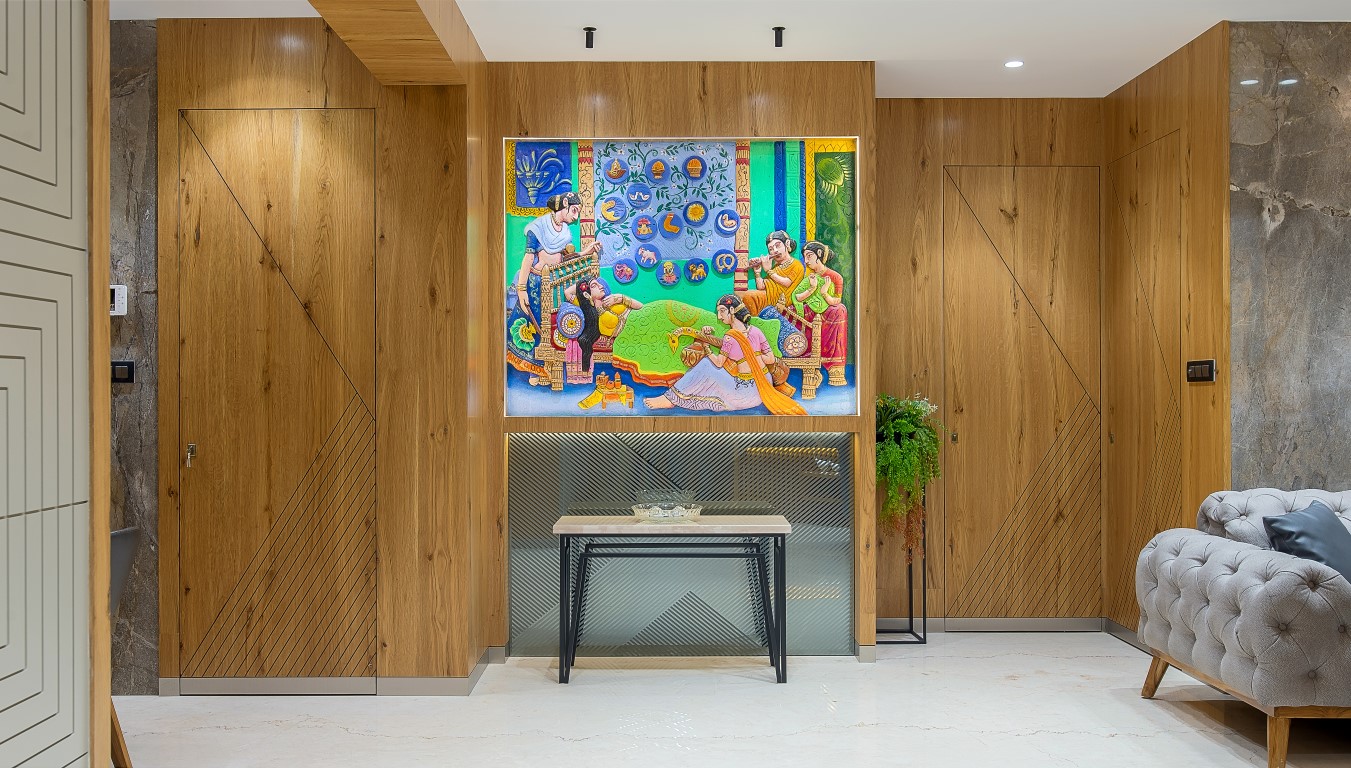 The same theme continues along the walls of the living room, Glass on the wall gives the impression of a bigger room than it actually is. Simple white Italian Marble flooring and the same white is reflected in the ceiling as well, plush furniture completes the ensemble.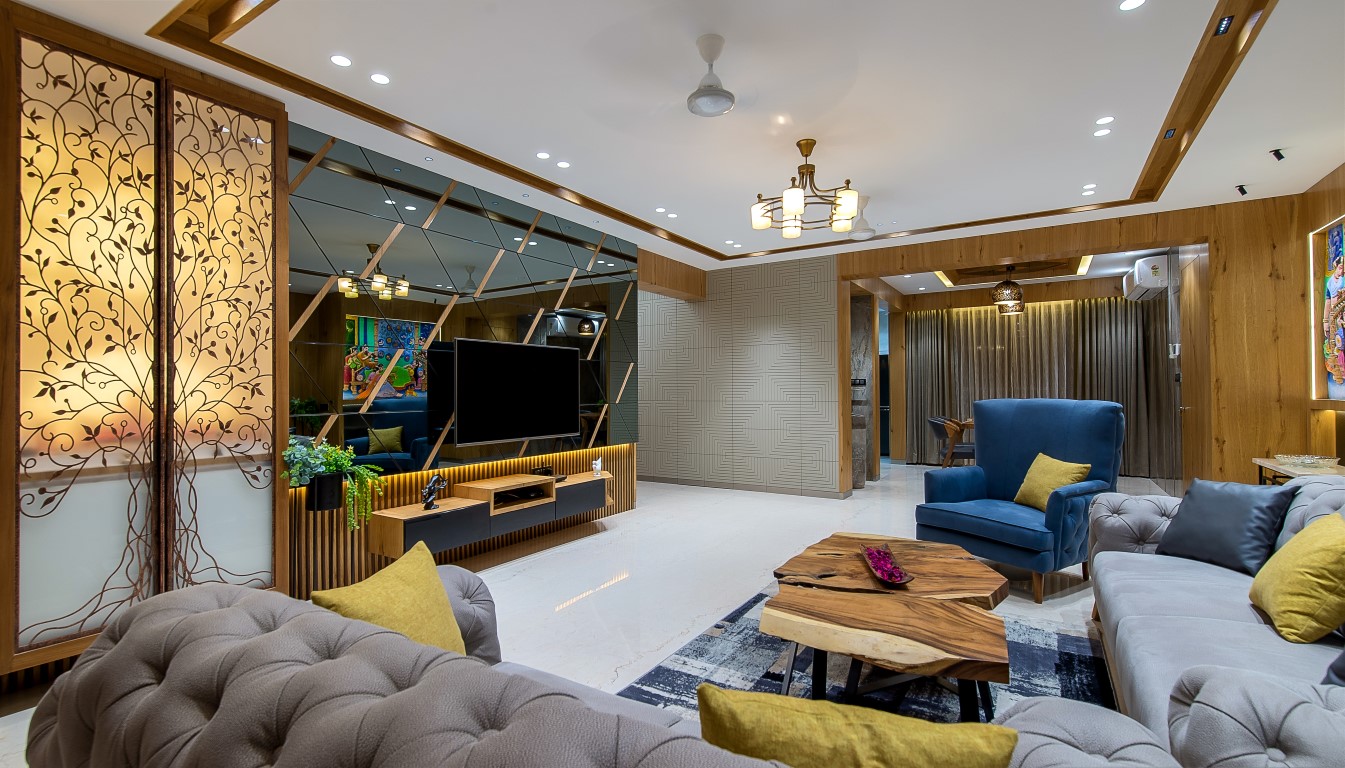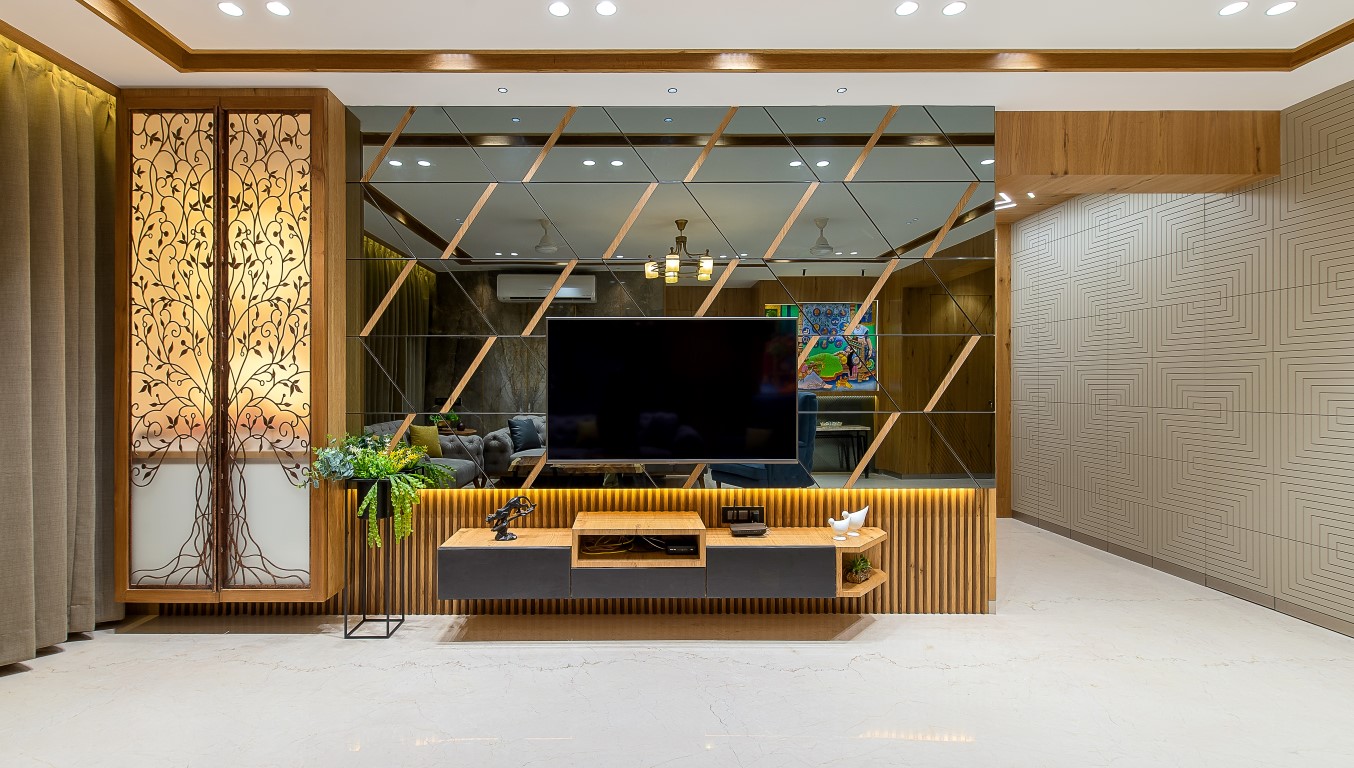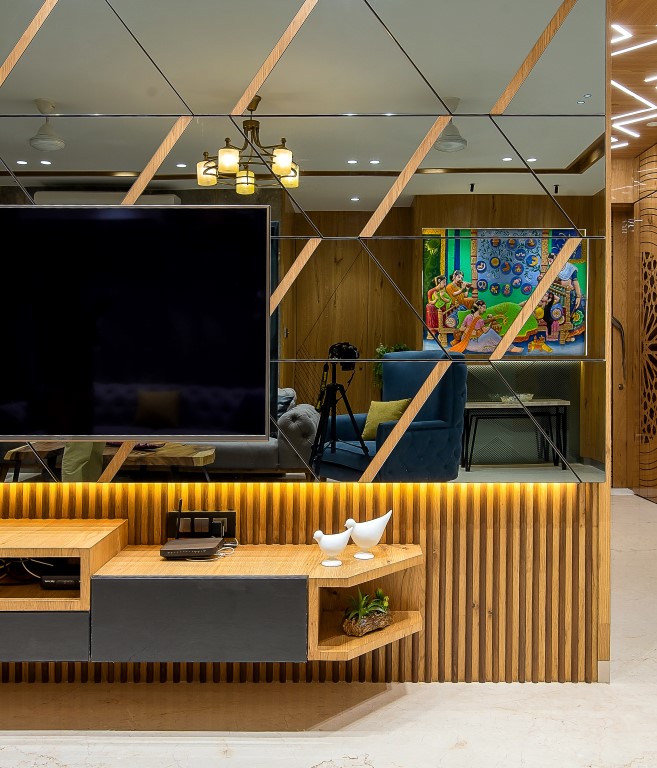 The living room looks over a beautiful balcony wherein a green wall gives a feeling of being outdoors while being inside.
Most of the original walls were pulled down to fit the vastu requirements for the kitchen.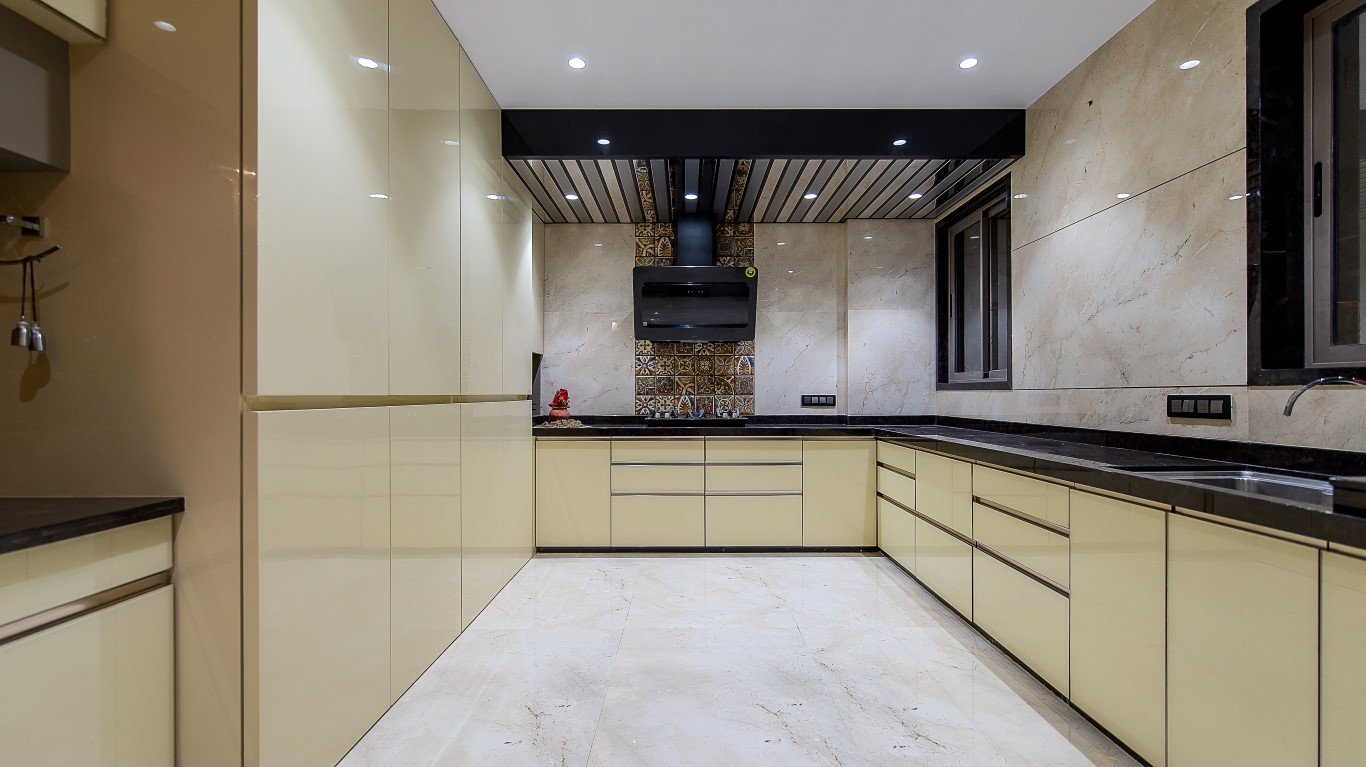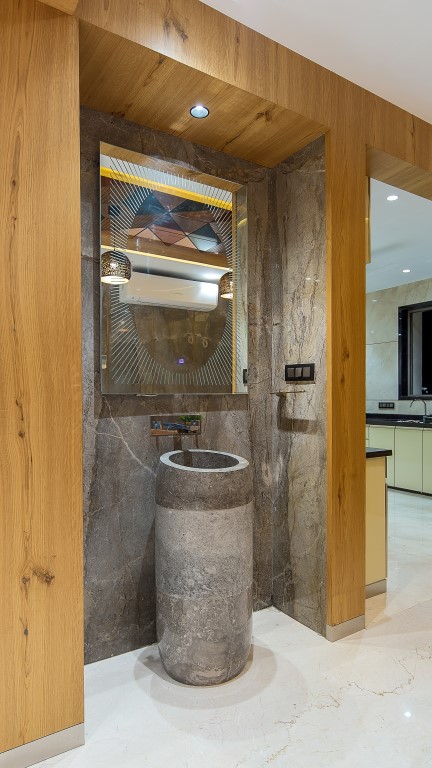 The glass doors of Mandir has inlay of intricately patterned coloured etching of Kalpataru. When one opens the door, the back drop wall is cladded with corian wherein the 8 astapad are engraved in it.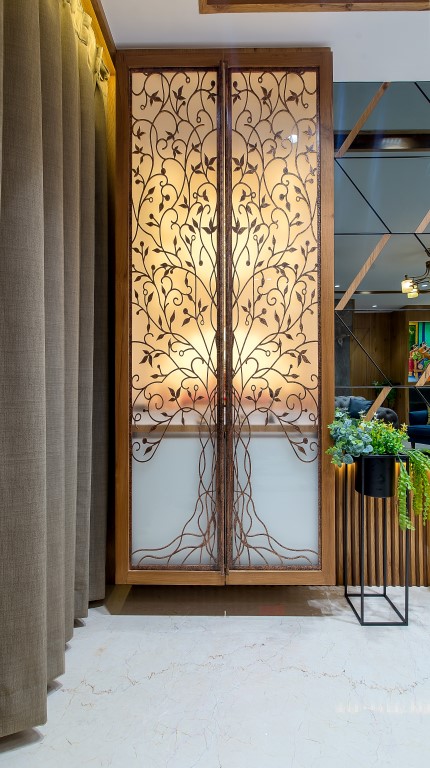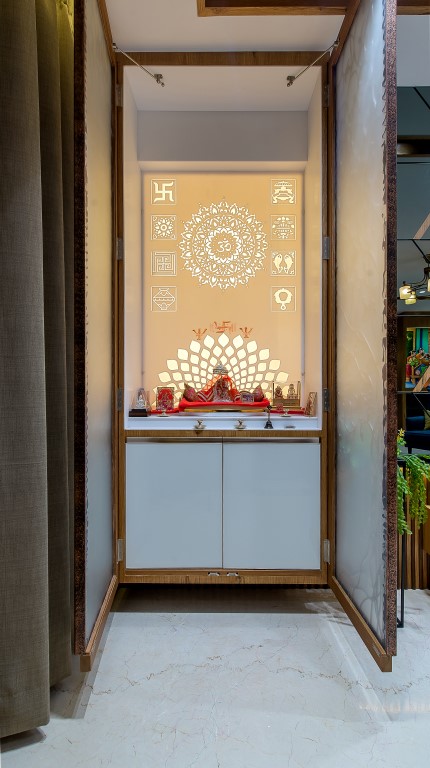 We had to pull down most of the walls and build new ones as per the Vastu. The Kitchen as required was relocated and made to be bigger space than it originally was. A pristine white kitchen was developed with black marble platform giving a peripheral edge. The Kitchen is connected to the dining space which is done in beige tones giving a warmer feeling to the space. The Dining table top and centre table top was made to order from a single piece of wood.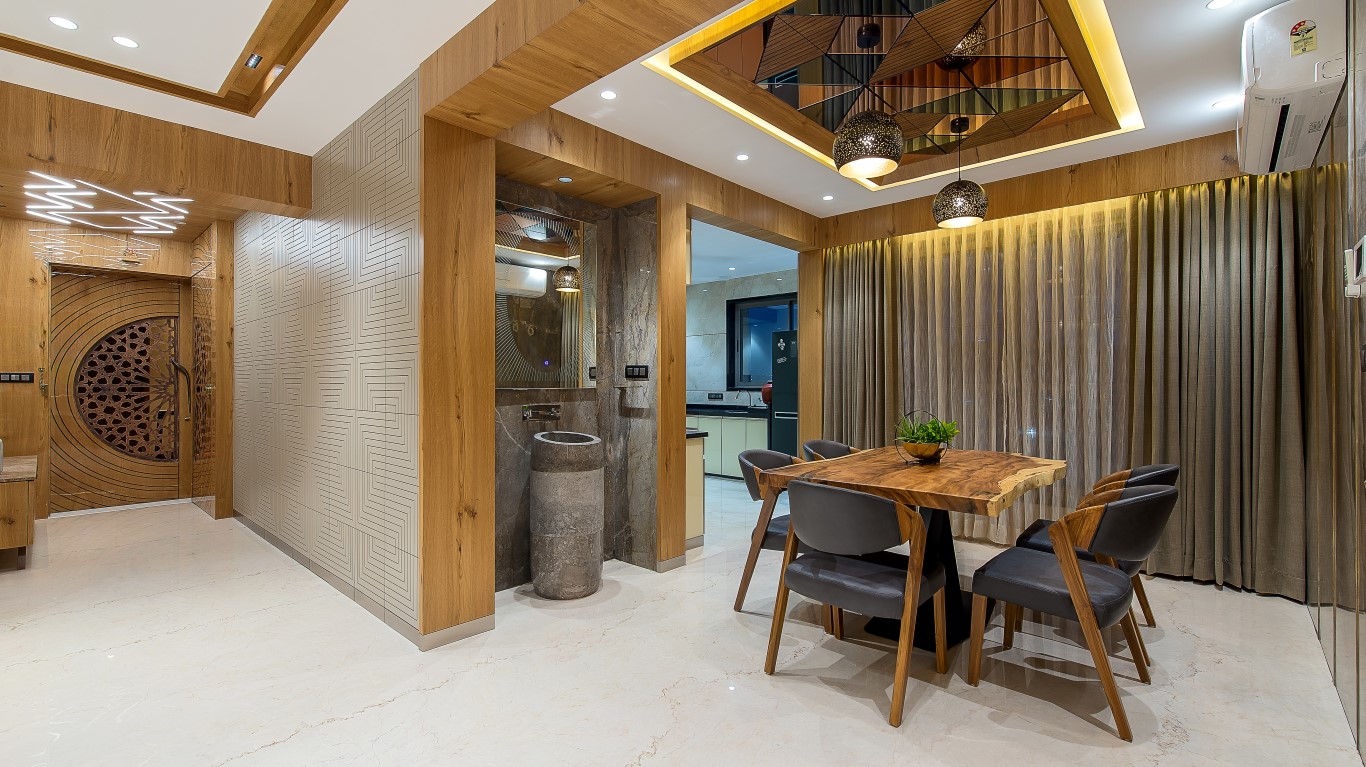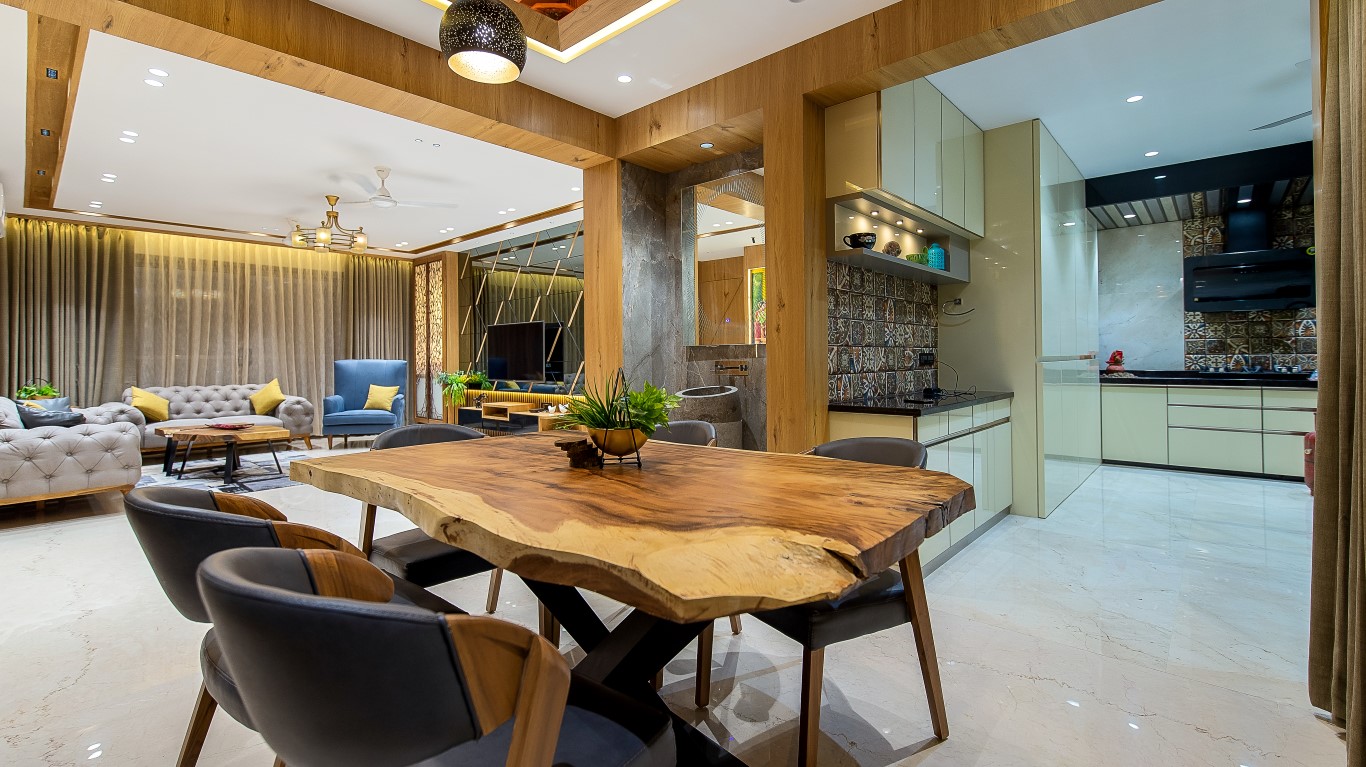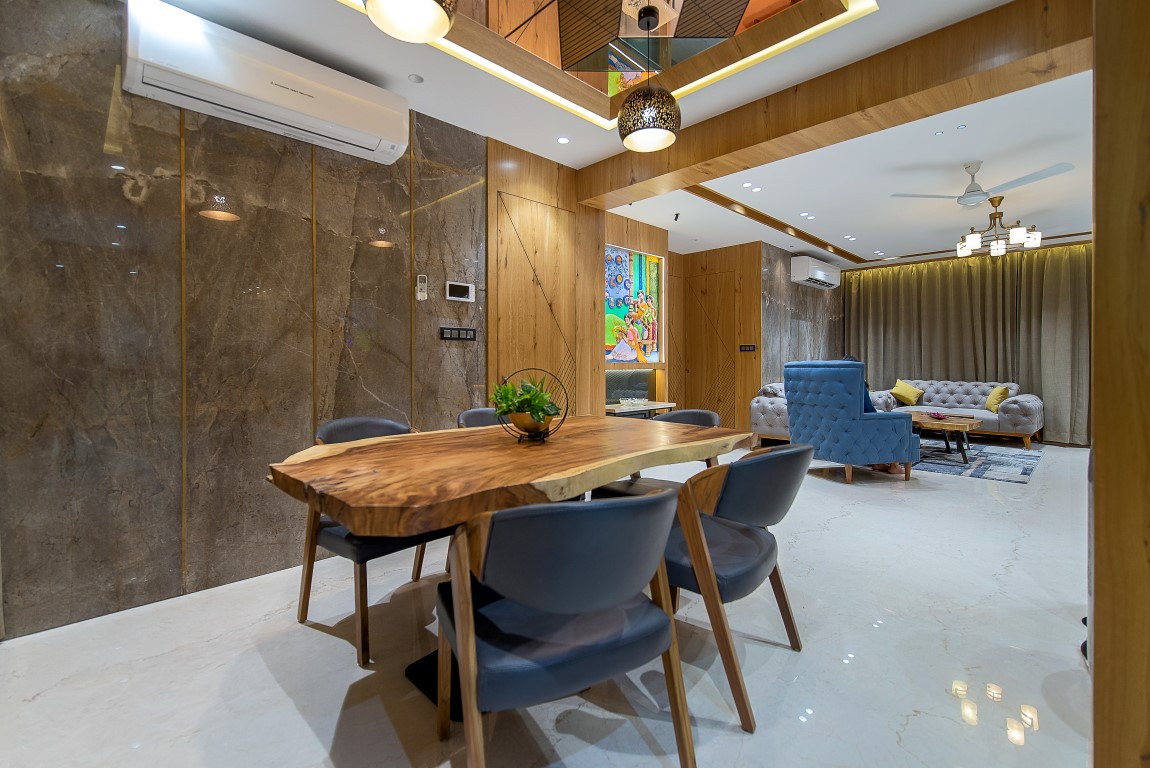 They required three different themed bedrooms with three different themes as per the people who were residing in them. We gave each of them a different feel yet binding them together with the use of wood and the brick cladding of natural stone finishes behind the bed in geometrical patterns.
The Master bedroom 2 was done in a more traditional way with a half poster bed facing the engraved tile cladded wall, the yellow storage unit gives a pop of colour to the room and adds a contemporary feel to it.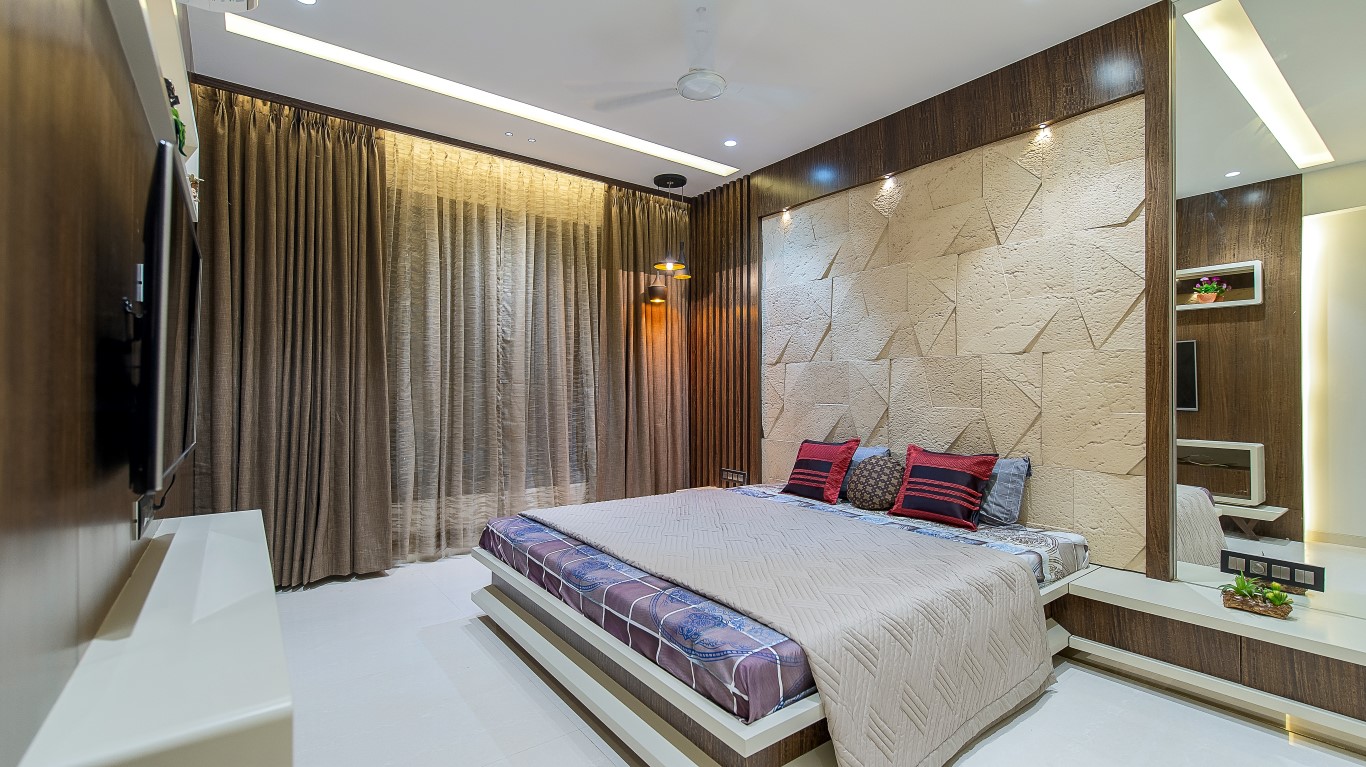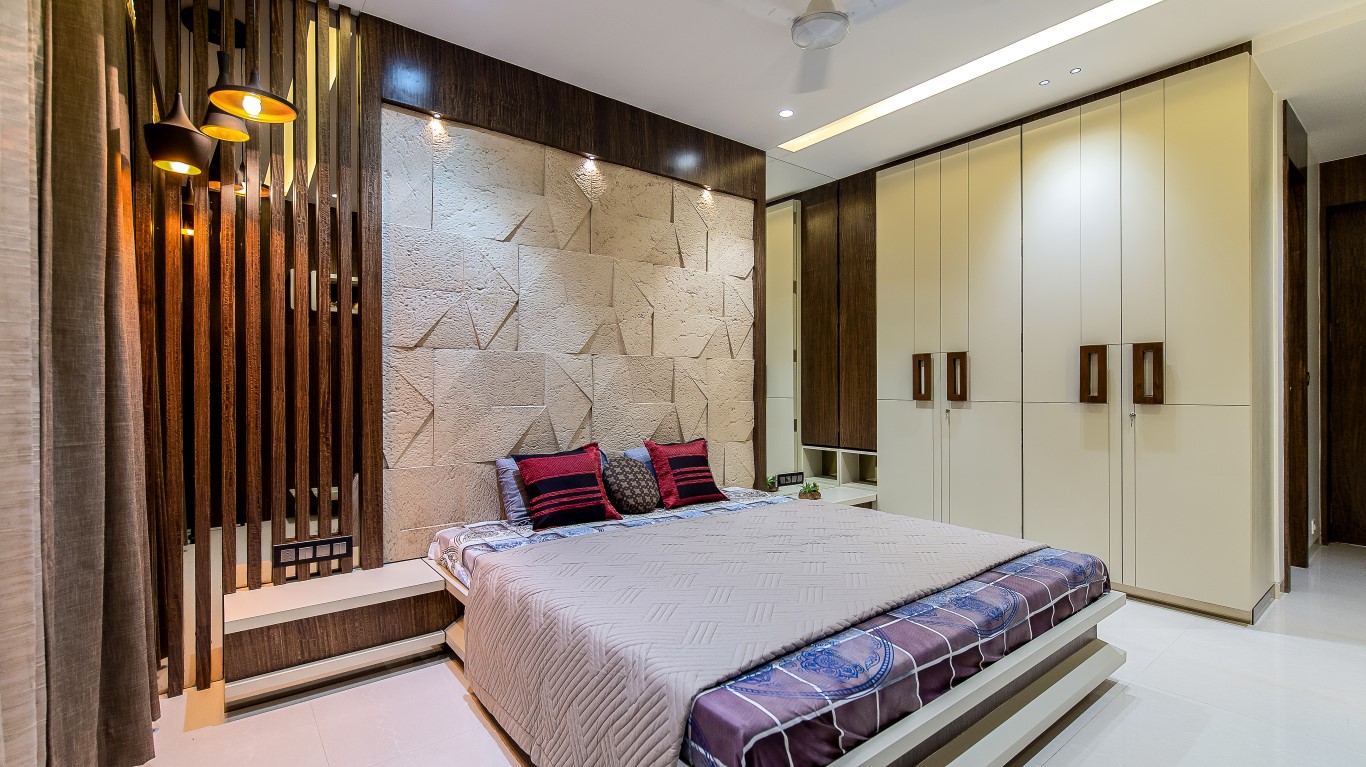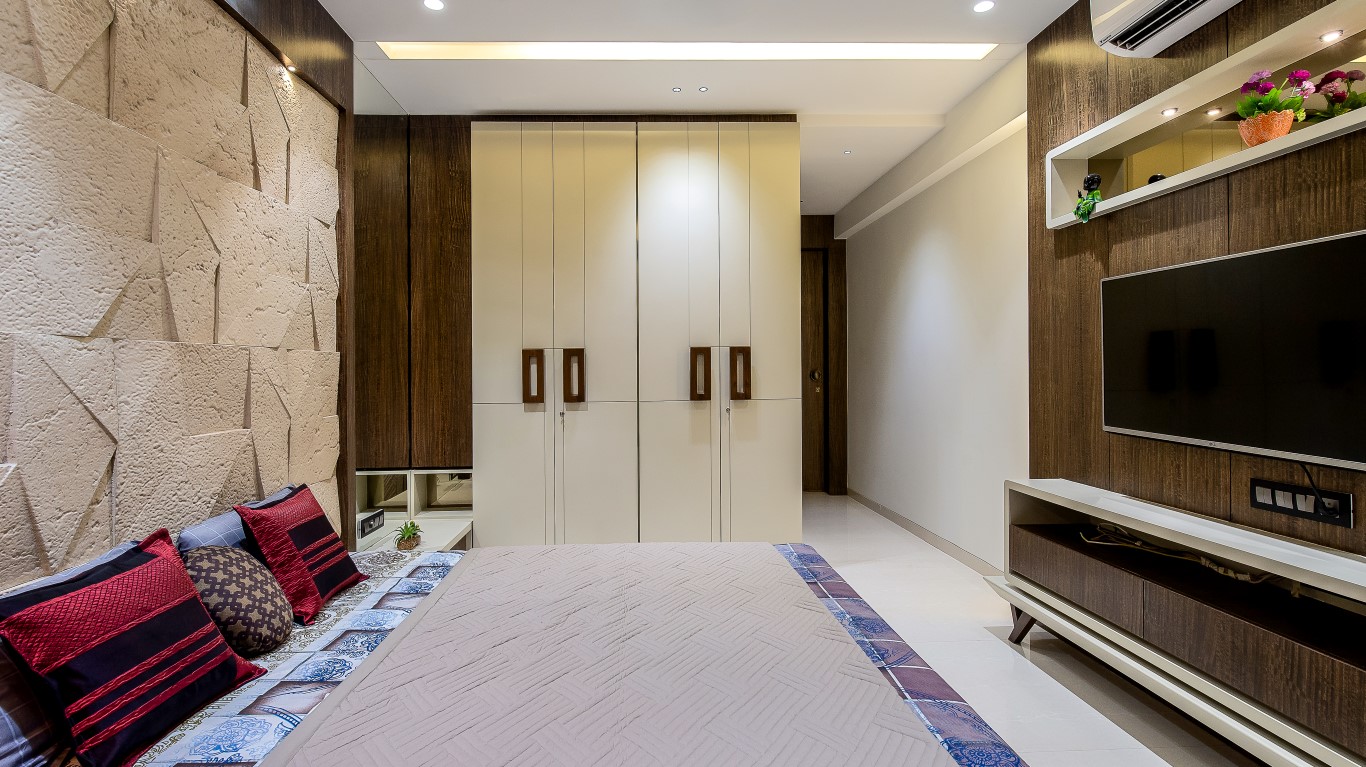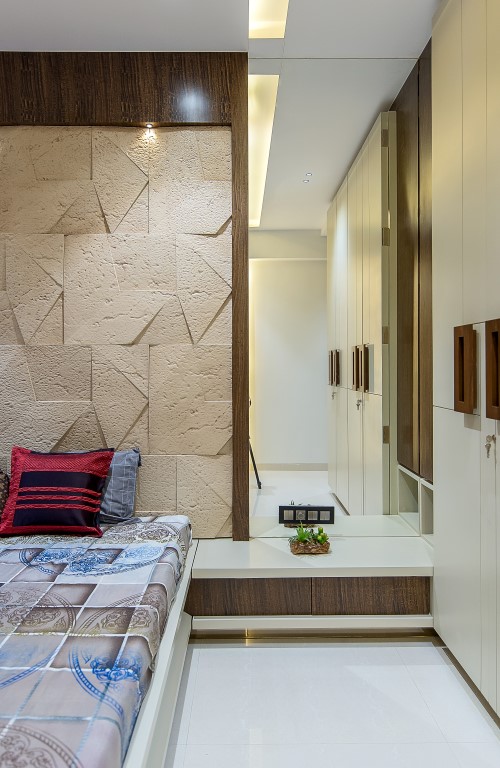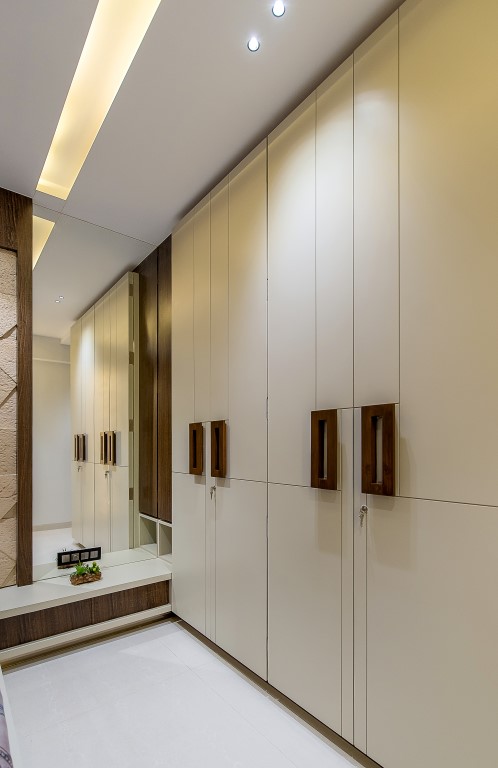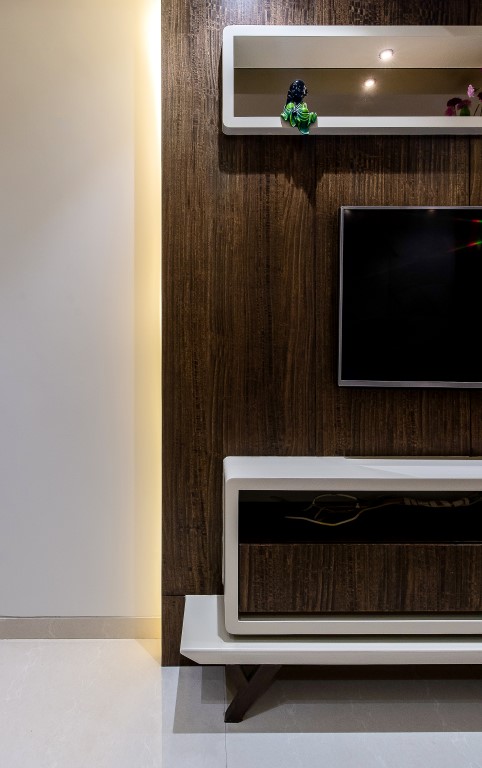 The master bedroom 1 is done in more contemporary way with a boat shaped white bed and an upholstered back rest. And the patterned glass opens into the walk-in closet with wood finish sliding doors.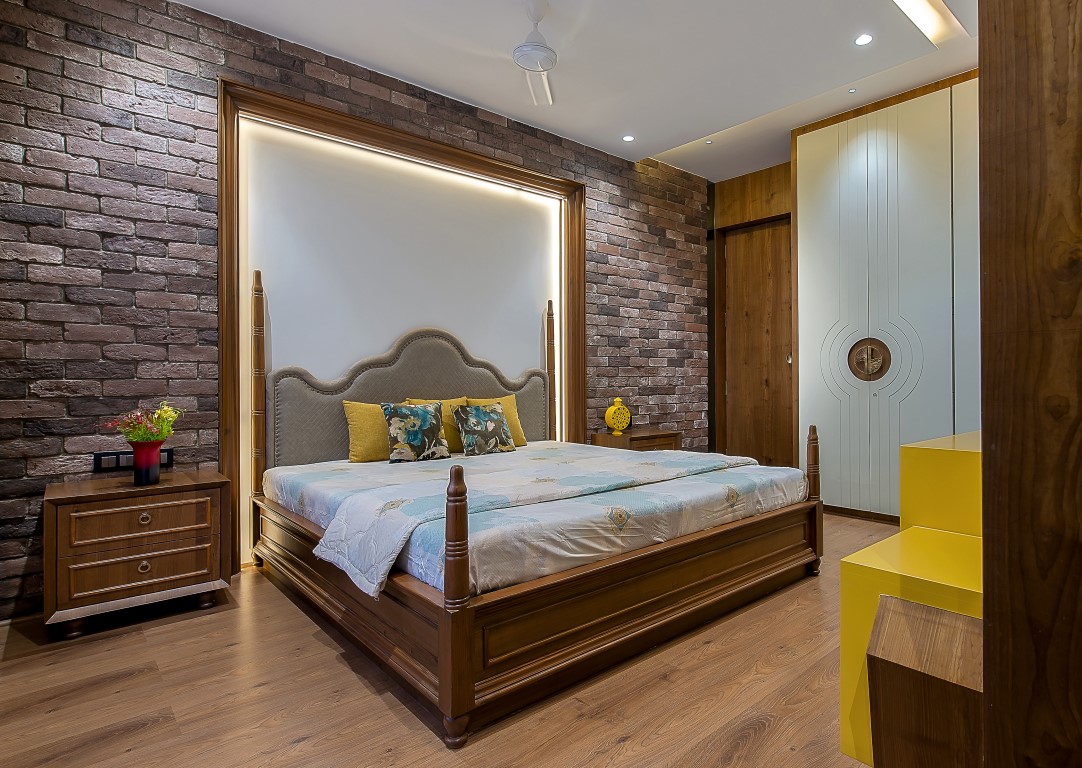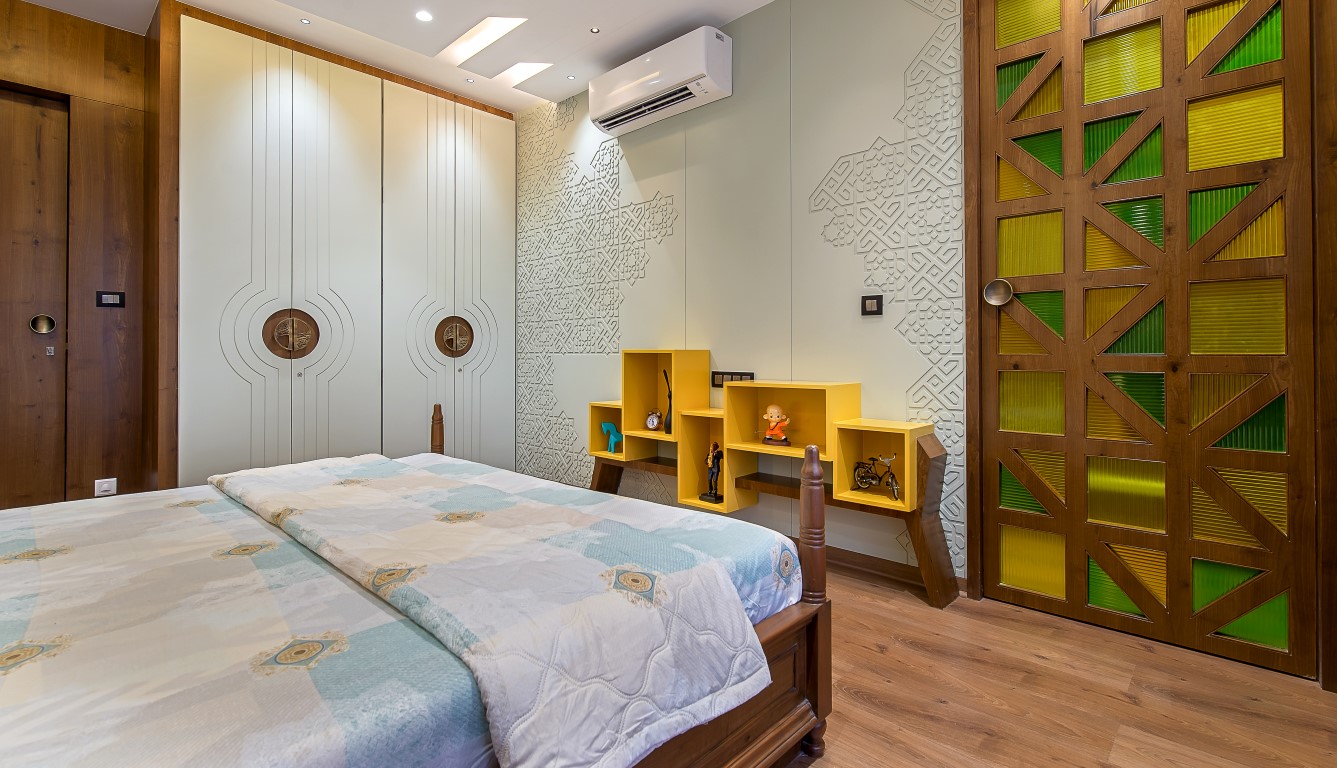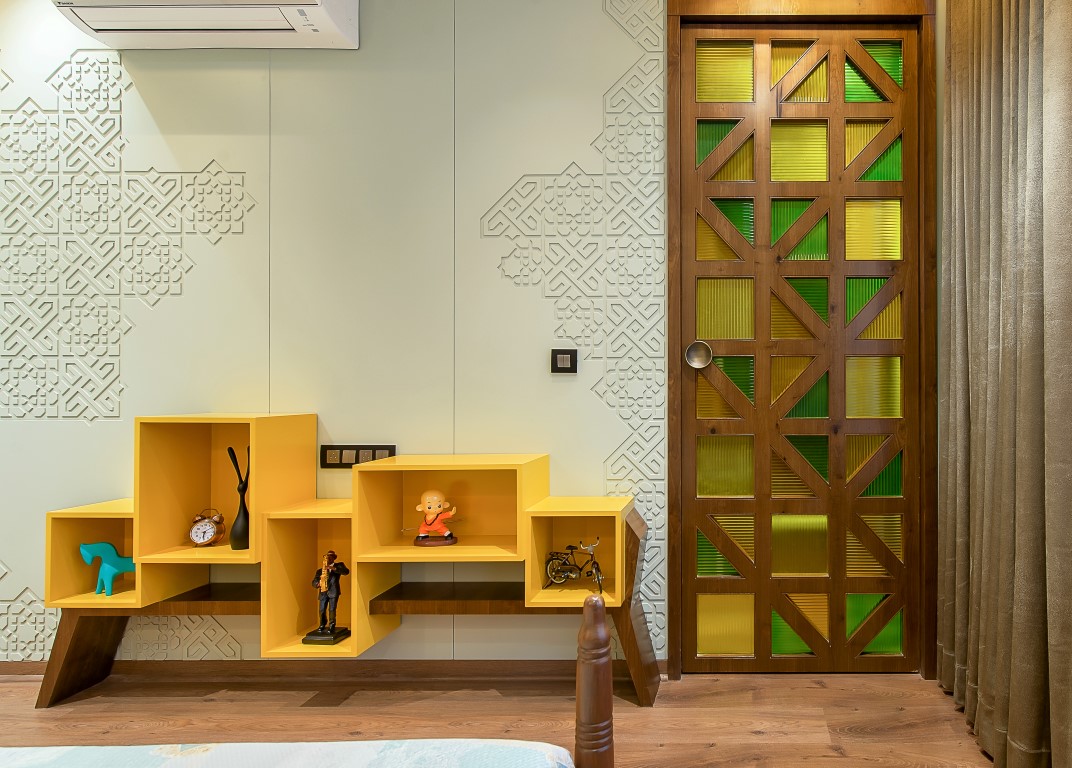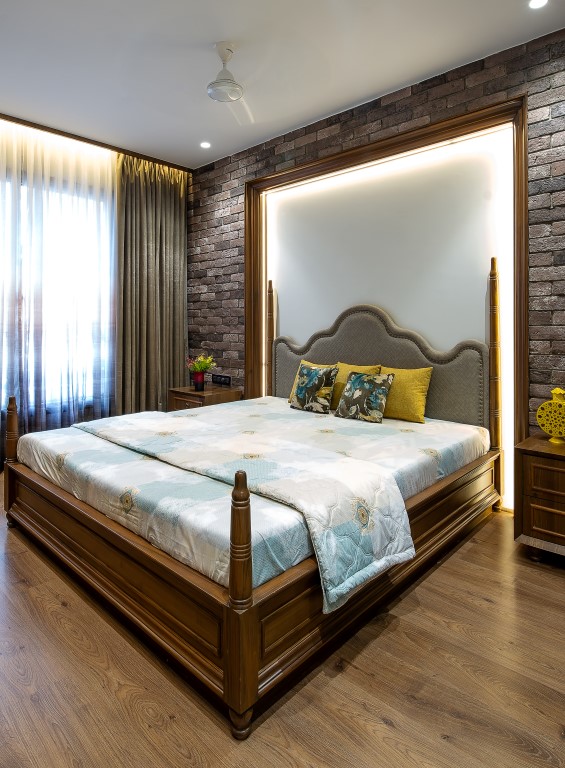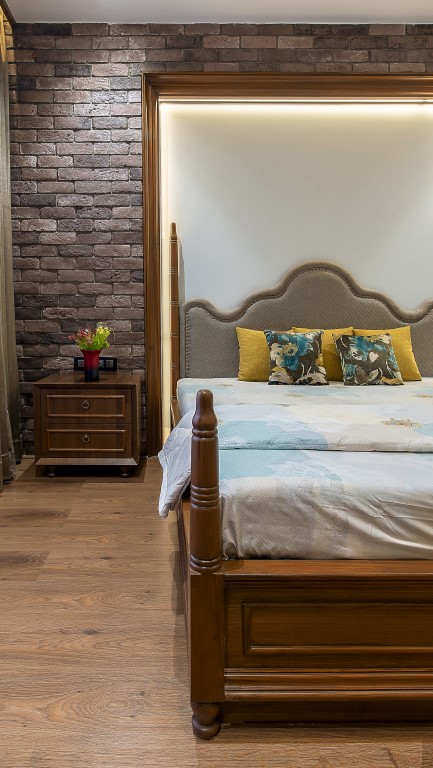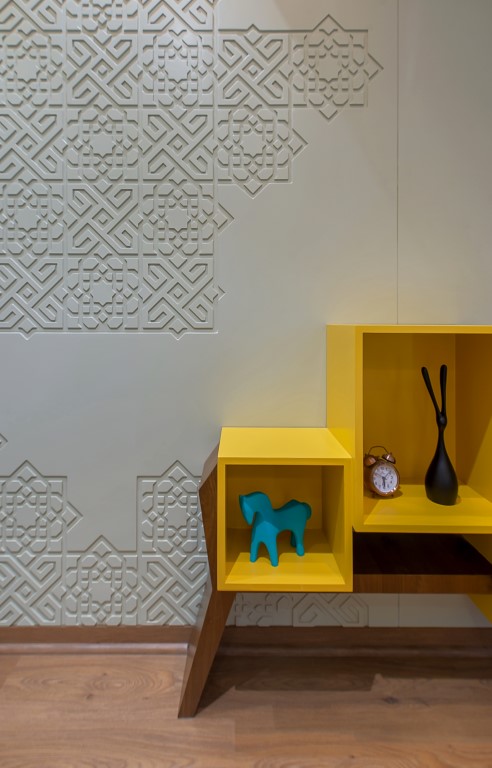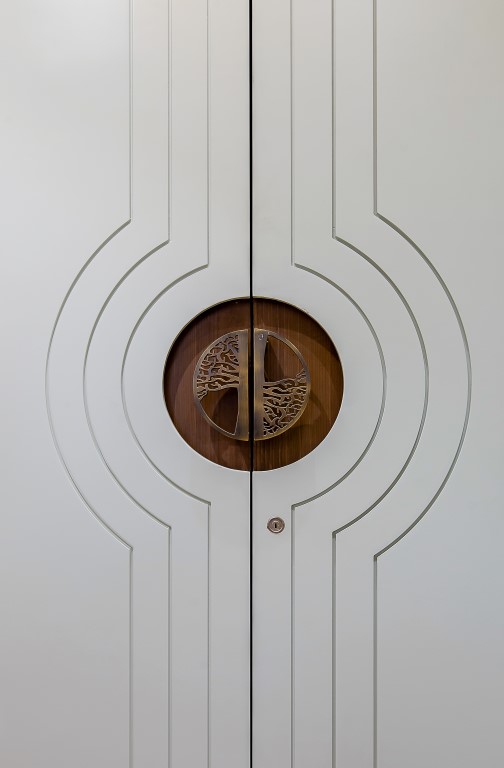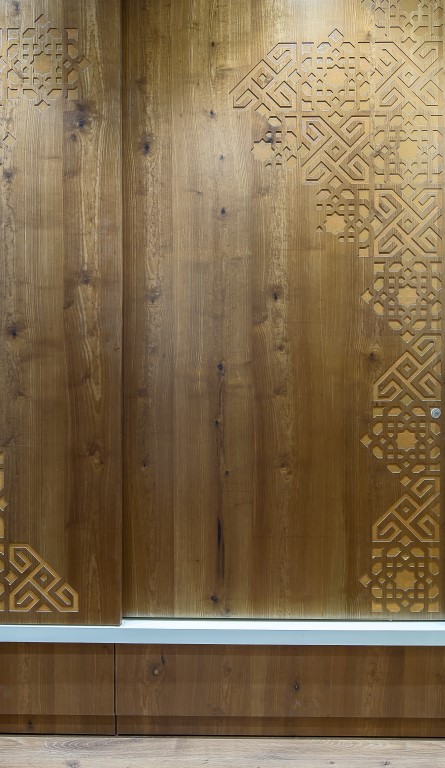 The third room was guest cum multipurpose room where they could work, relax, read a book or host. A low height bed creates a perfect ambience for all of these.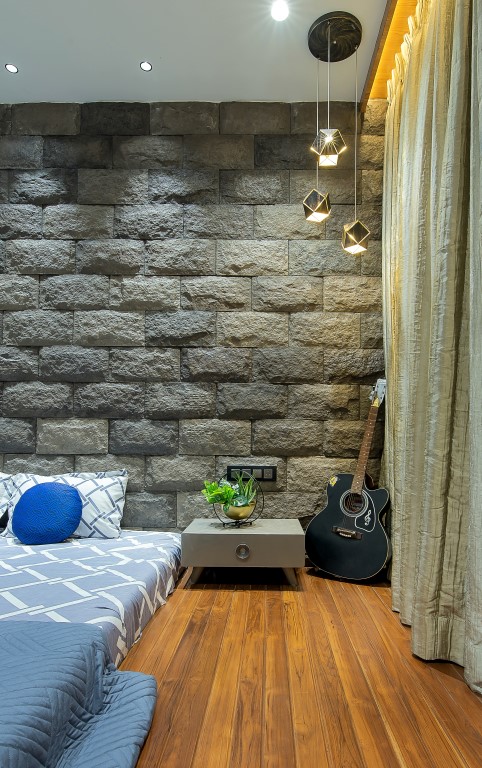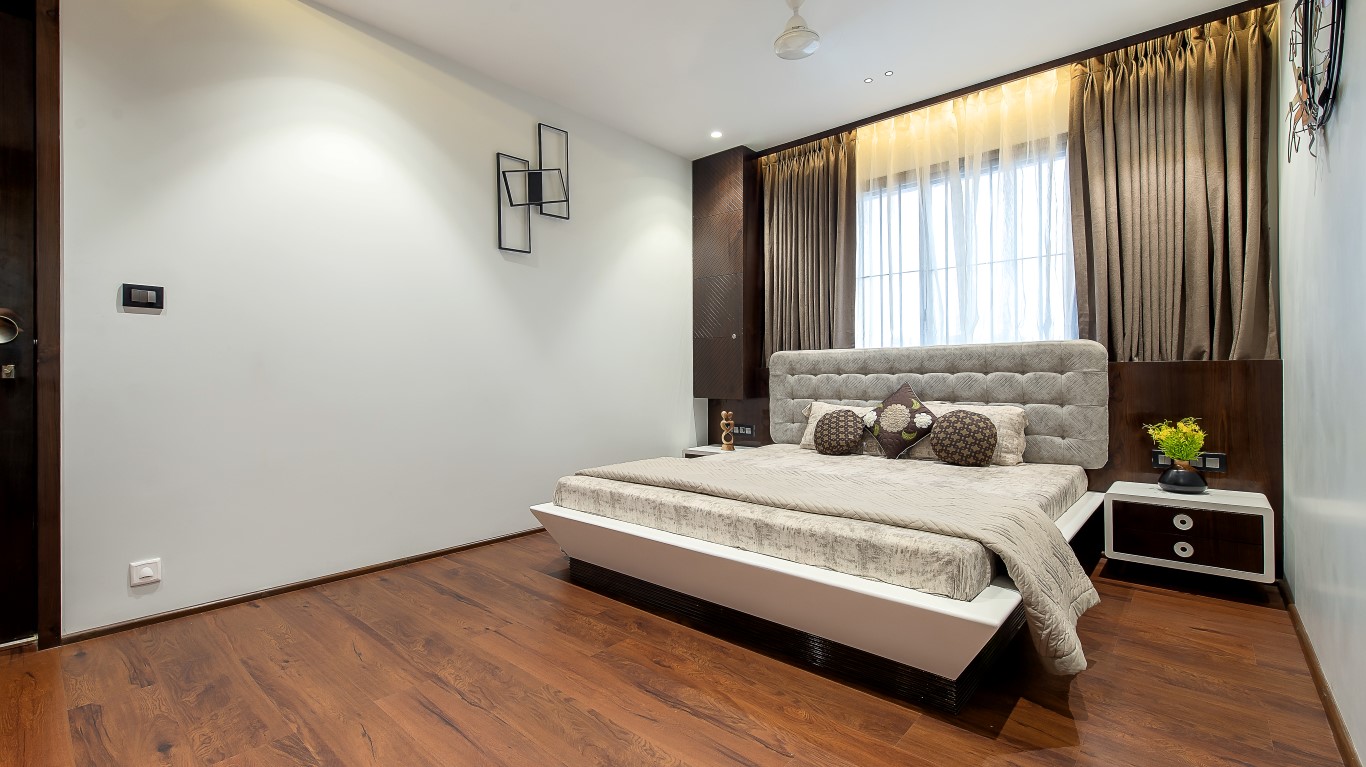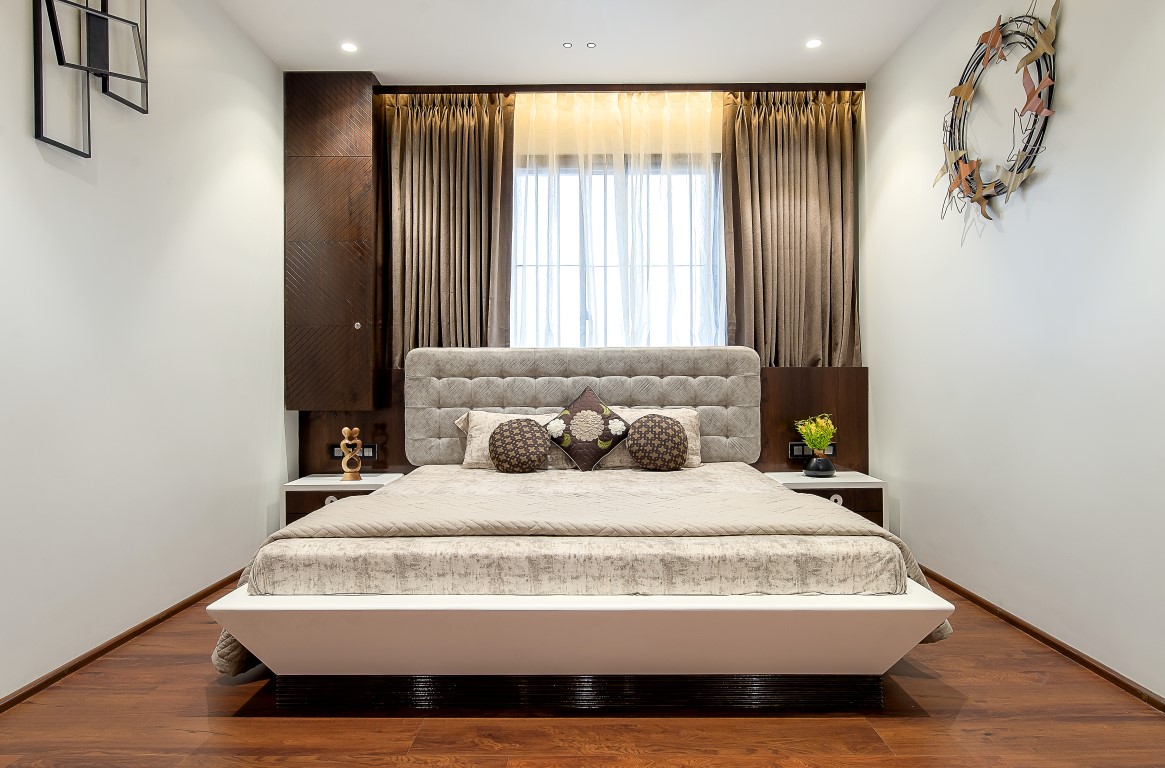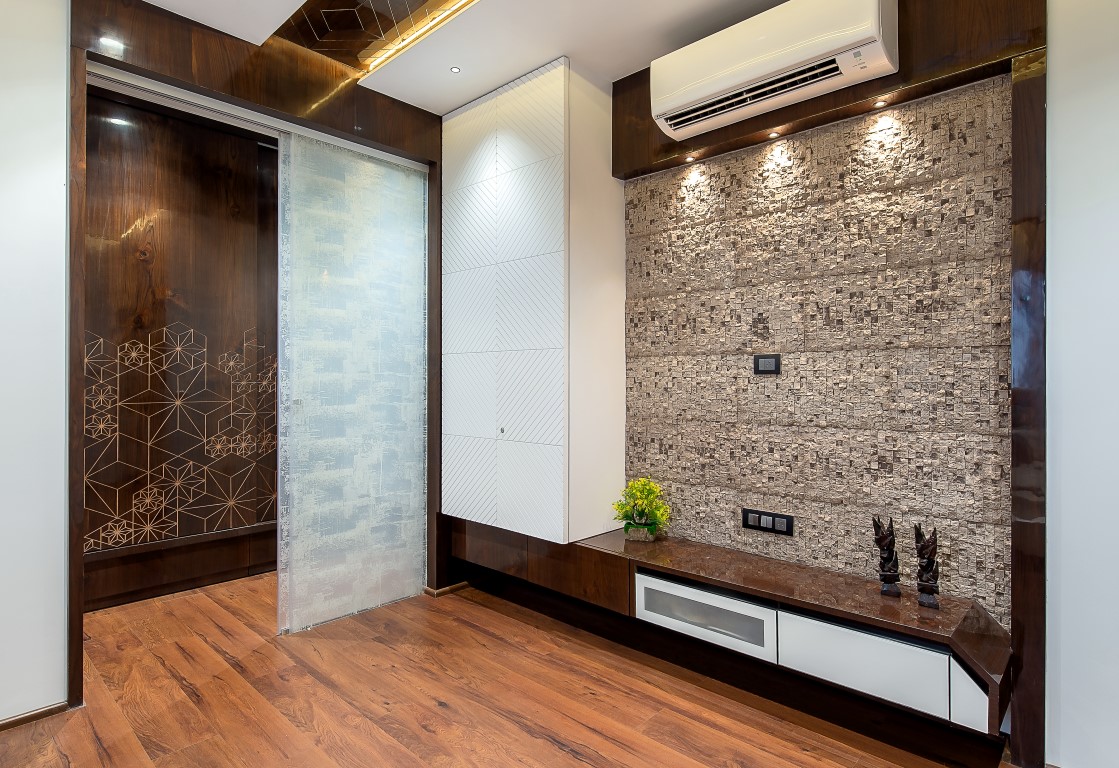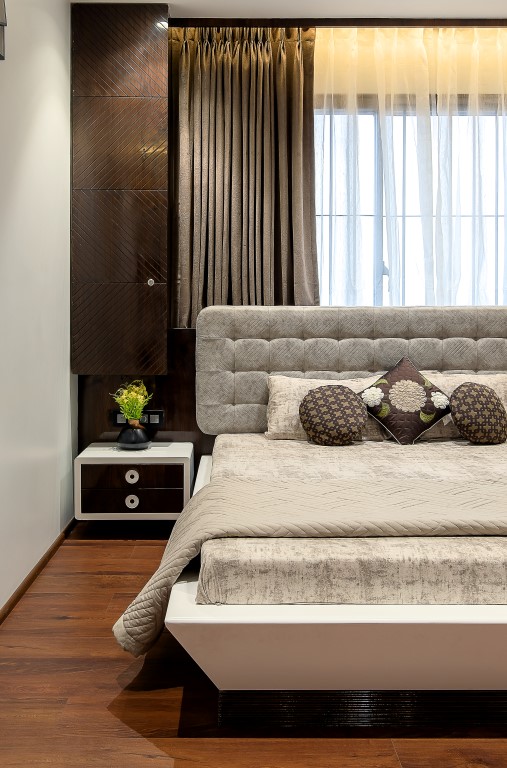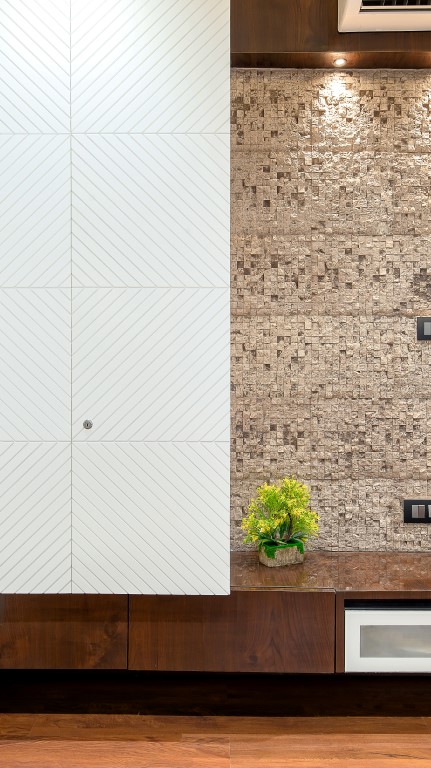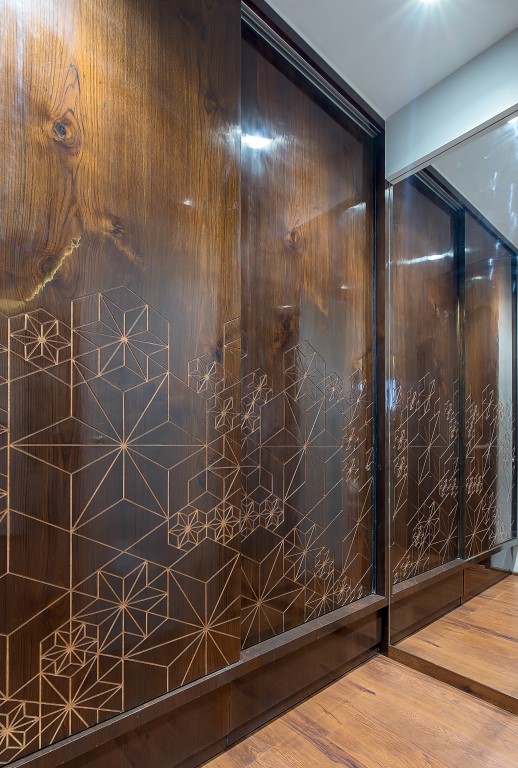 FACT FILE:
Project : PERMAR HOUSE
Category : Residential Interiors
Location : CELEBRITY GREEN ,SURAT, GUJARAT
BUILT UP AREA: 3300 SQ.FT.
ARCHITECTURE FIRM : THE DESIGN CODE
PRINCIPAL ARCHITECT: MOHAN SUTHAR & PAVAN SUTHAR
Design Team : MOHAN SUTHAR , PAVAN SUTHAR & SHAILY SHAH
Photo Courtesy : BHAVESH RAGHAVANI