Corinthian Style Salon Interior Design | P&D Associates
Designed to captivate the attention of the visitors, Interior is a physical interpretation of the brand which our client wanted to achieve. The salon is located in city's prime neighborhood; Hair Saint was designed in response to a brief from the owner for a "salon unlike all others". While searching for the right concept for them we were inspired by the Corinthian style order.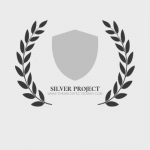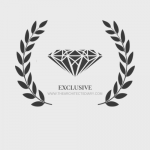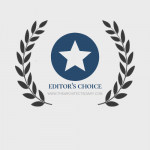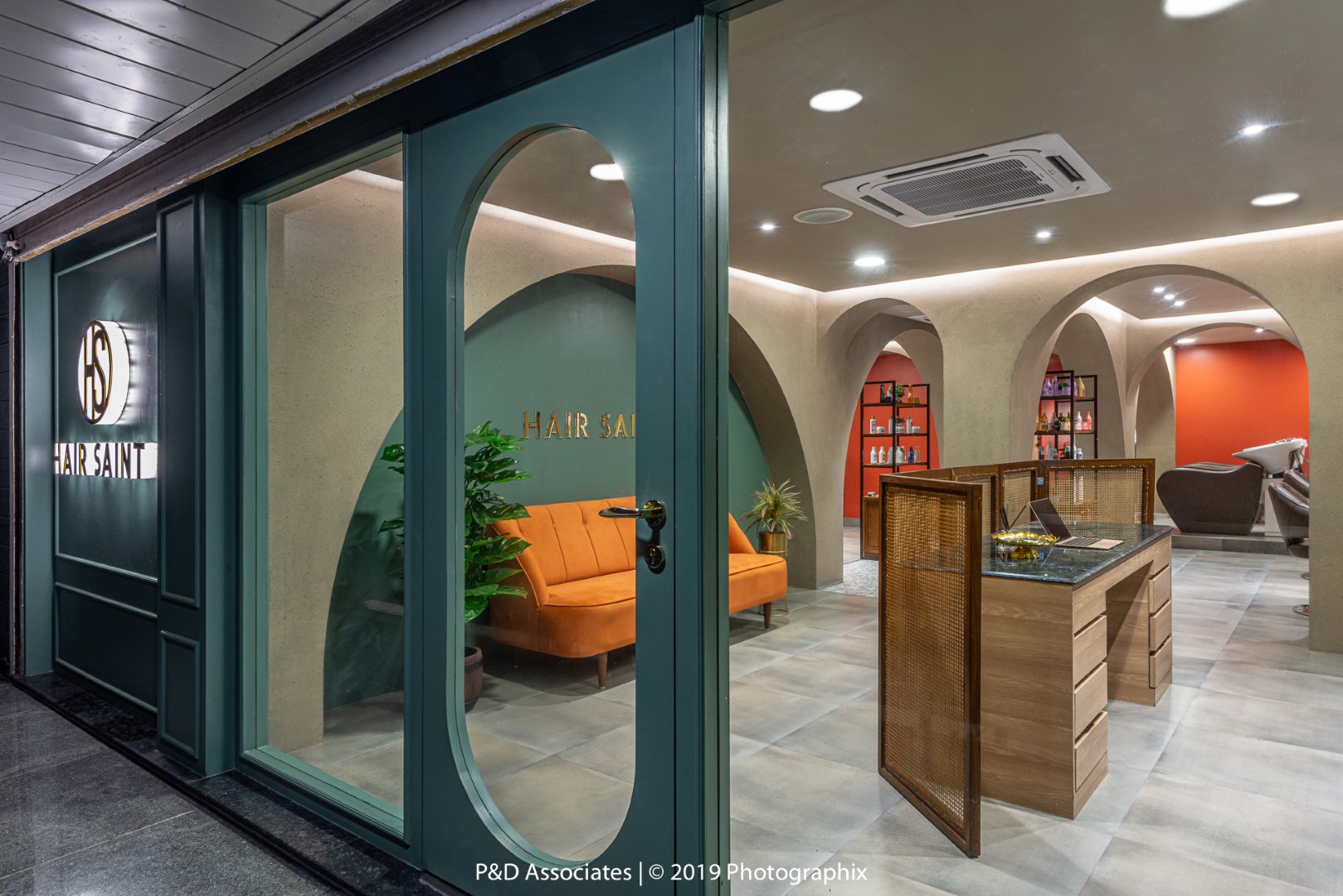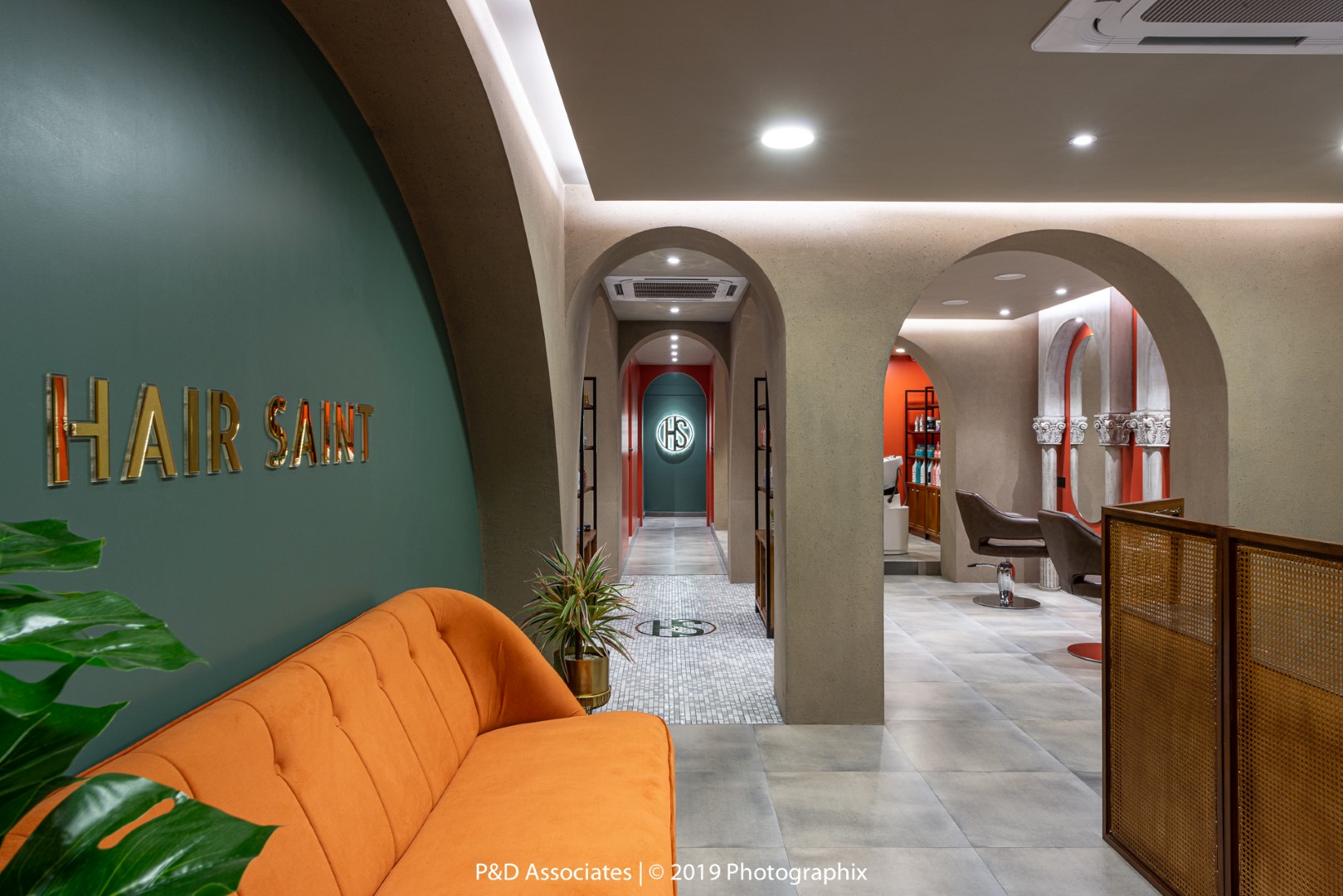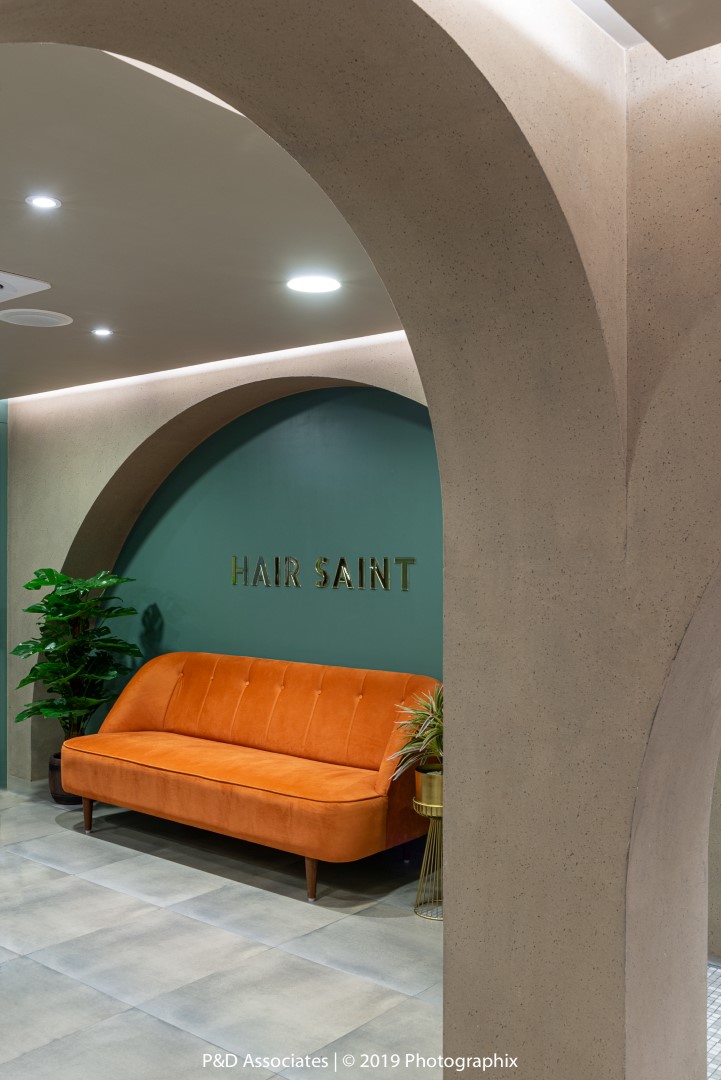 This style is characterized by slender fluted columns and elaborates capitals decorated with acanthus leaves and scrolls which incorporate both feminine as well as masculine aspect of the design."Their ambitions were to create a unique experience in an innovative environment that put the spotlight on the hairdresser and their stations, without compromising on the spaces functionality" says our principal designer Devang Patel. As a result, we created a subtle but bright interior space with juicy accents of orange and accent green.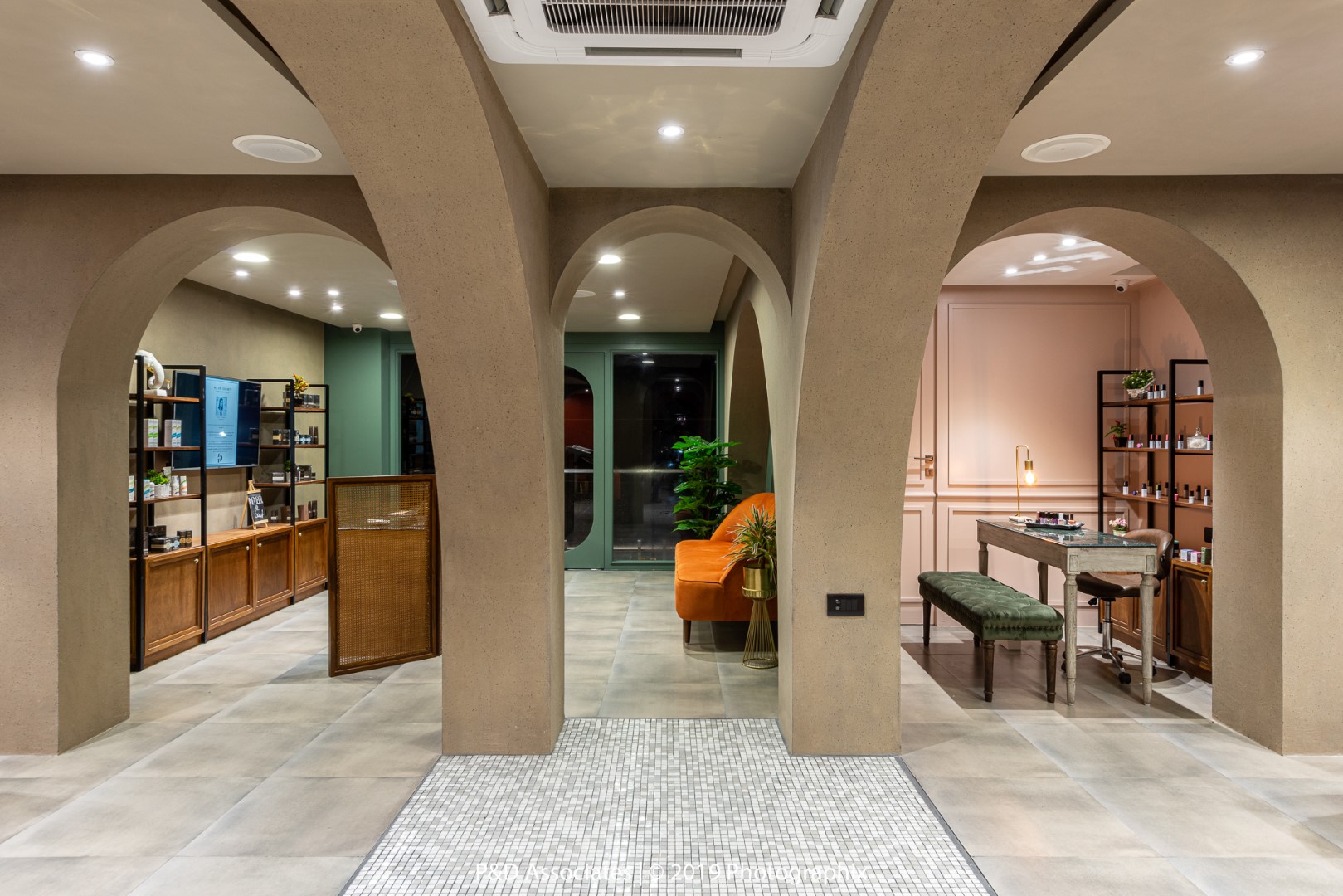 The dominant design spots are reception and hair-cutting station. Colorful wallpapers in spa care spaces decorate the walls. The mirror wall of hair-station area is beautified with light textured arches supported on the Corinthian column which is a composition of 3 different materials namely M.s pipe, nuwood and pop material.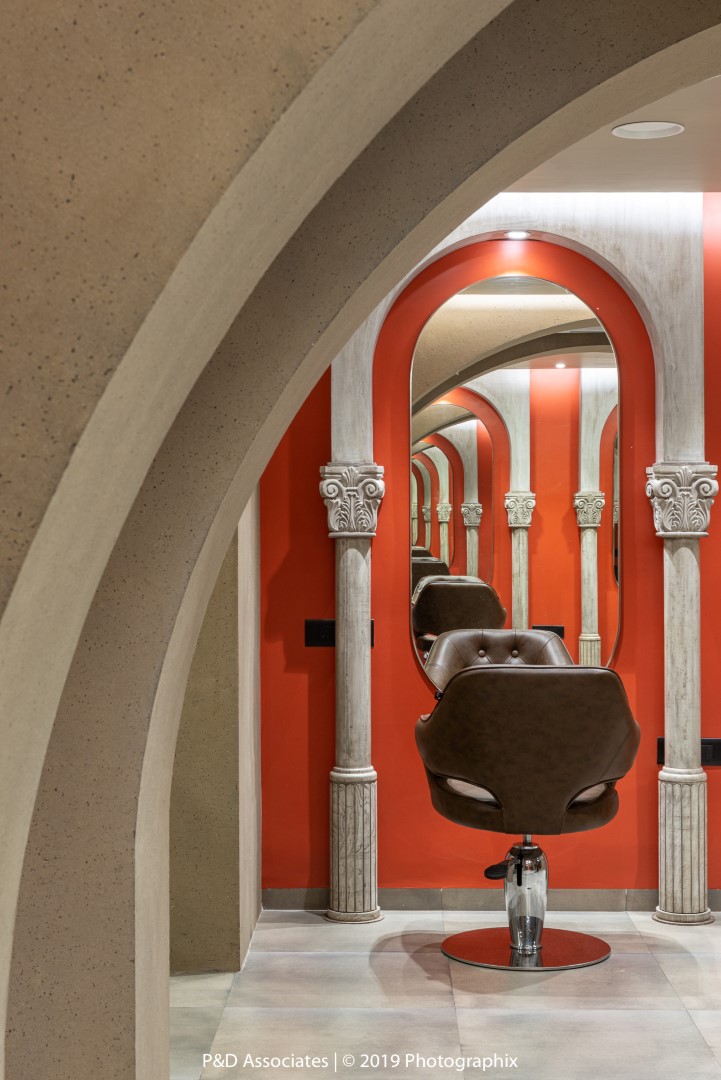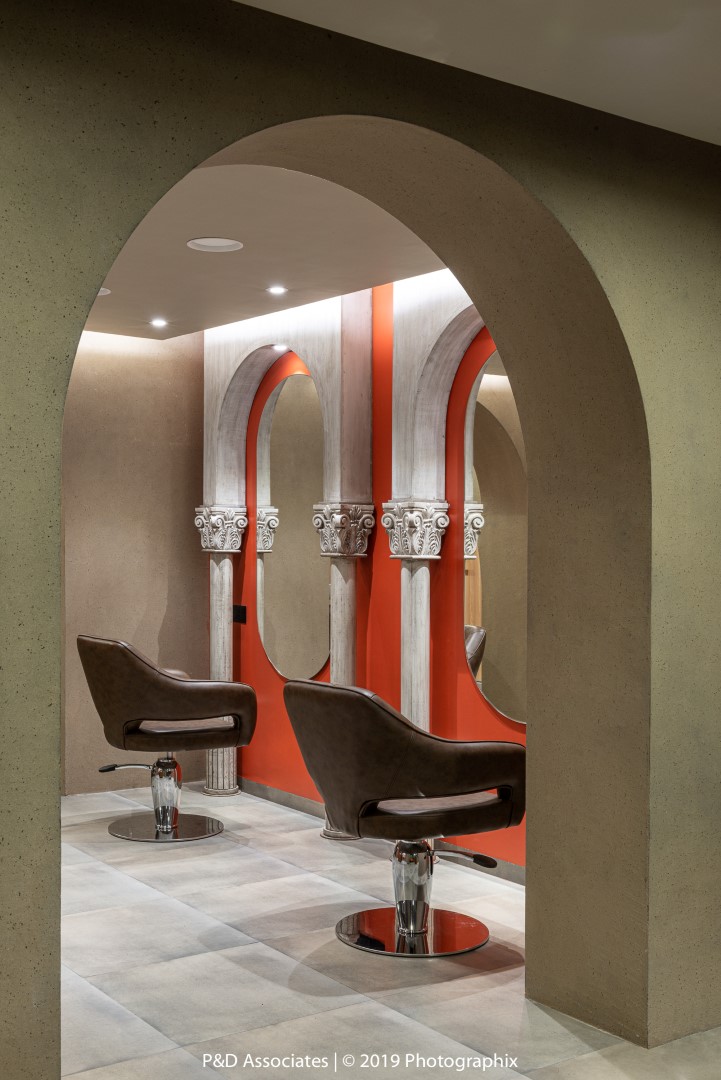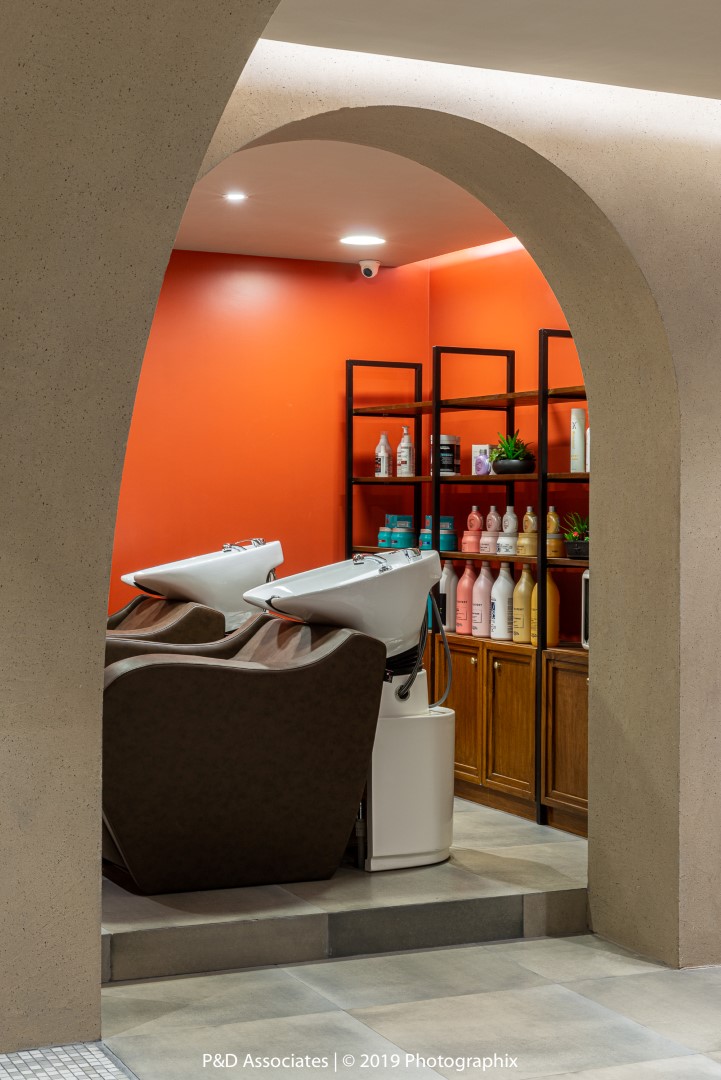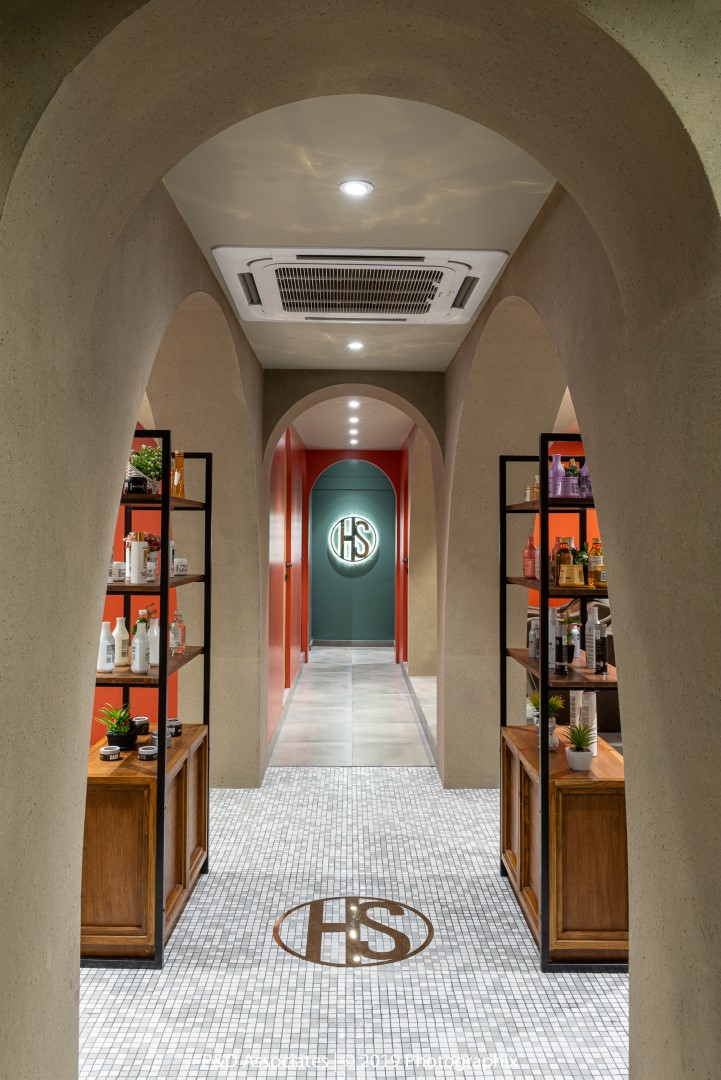 The salon's logo is engraved on the flooring right as you enter the hair-station area with mosaic tiles surrounding it. The salon's interior design aims to provide an inviting and comfortable environment for the visitors and it functions to best support the hairdressing services, which include cuts, hair coloring & blow-dries, spa care, nail art and make-up station.
FACT FILE
Firm Name: P&D Associates
Name Of The Project:  Hair Saint
Name Of The Client: Abhinav tibdewal
Location: Bharuch (Gujarat)
Year Of Completion: 2019
Total Area: 1079sqft.
Principal Designers: Devang Patel, Pratik Siddhpura
Sub Designer: Shilpa ravat and Krina modi
Photo Credits: ©Photographix
FIRM PROFILE
The firm P&D Associates, founded by principals Pratik Sidhpura and Devang Patel in the year 2009, is based in Bharuch.
They, at P&DA, strive to provide Architecture and Interior Design solutions that are bespoke with energy and contemporary cuts. Their design approach is largely involves an intense articulation of colours as mood makers. Materials and surfaces come together to create the right painting-like composition for a range of projects including corporate and residences, of various scales.
The firm's vision for each project is always anchored in their client's aspirations and is evolved with their own dictates of colours and orders. They have thus come to be reputed as a leading design consultant in the region, all in less than a decade.They are committed to bringing the best global trends with a localised translation of their own to the lifestyle and design horizon of Bharuch. in fashion, lifestyle and design is reflected in their varied palette work.