Commercial Interiors Designed With Intricate Attention To Details | Line and Space
Daftar is a recently completed office space by Line and Space at Mukut House, Amritsar. Designed with intricate attention to detail, it has come out to be a very beautifully done commercial interior space. The entrance is adorned with an aesthetically pleasing yet functional console unit with a Ganesh idol on top of it adding a touch of divinity.
Visit: Line and space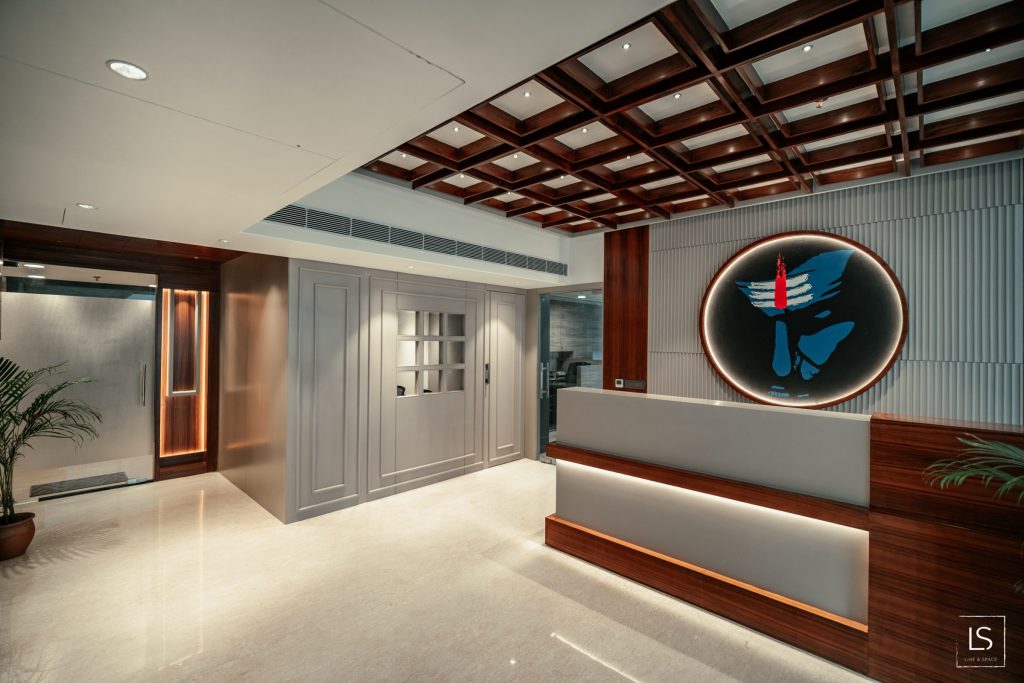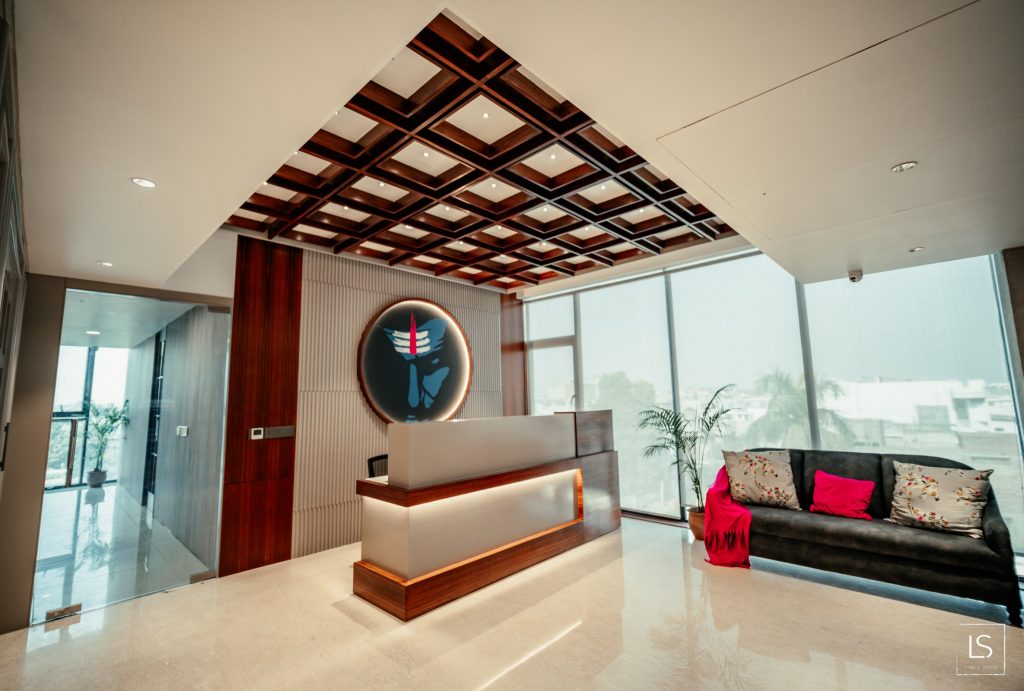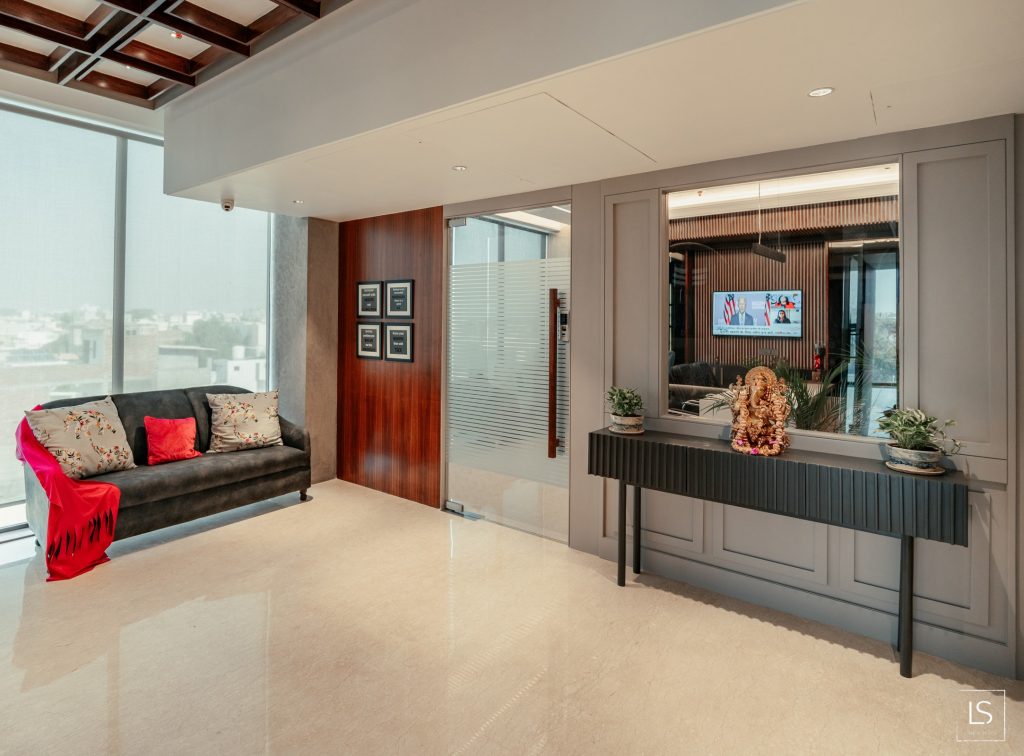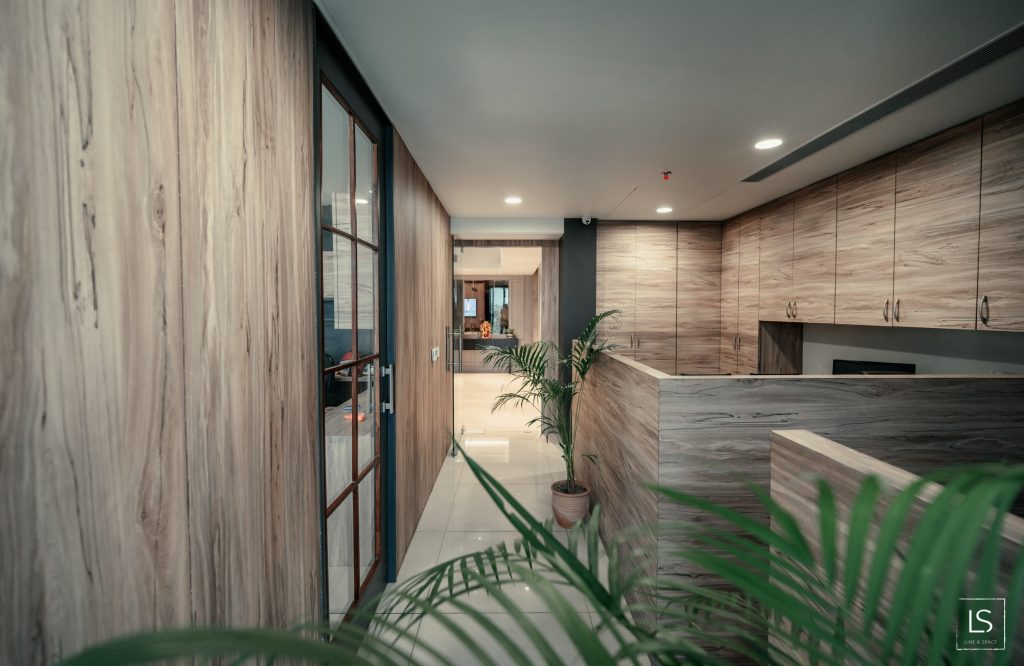 The reception area showcases a designer magnificent wooden coffered ceiling with coin lights. The fluted neutral back wall also displays a hand-crafted customized art piece depicting Lord Shiva in an abstract form. The waiting area also features customized cushions by us.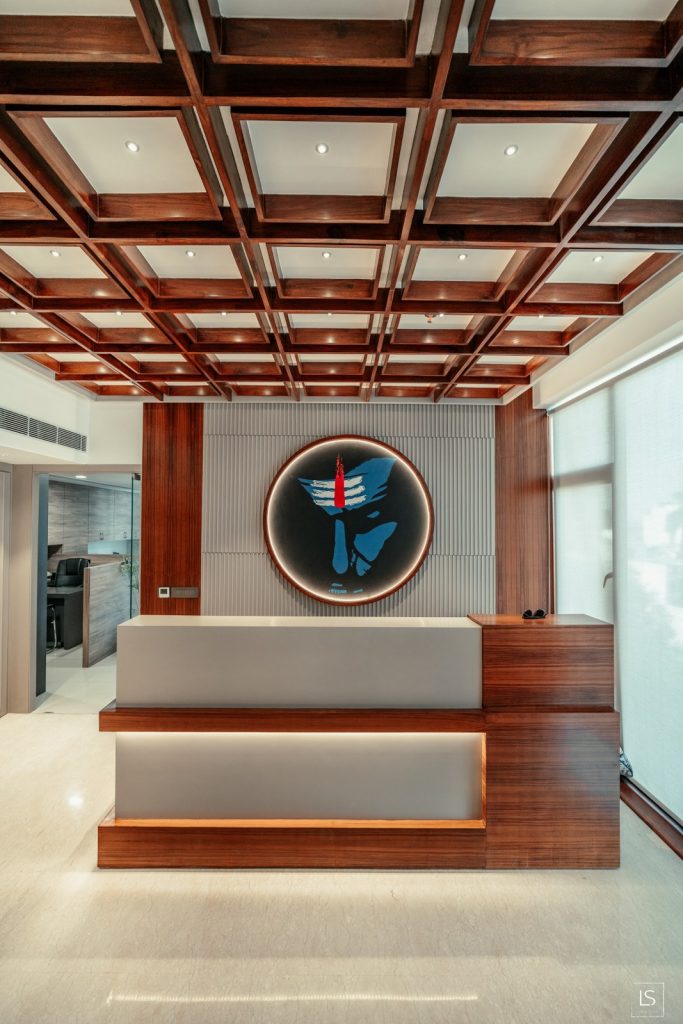 The exquisite looking cabin is designed to give a very energizing and welcoming vibe for the visitors. The back wall is highlighted with charming wall paneling. Introducing the new archi fuso texture finish by Asian Paints, this cabin wall is decorated to stand out.
The use of fluted wood and pop of color through furniture and décor pieces further adorns the office space and creates warmth in the workplace to give it a homely vibe.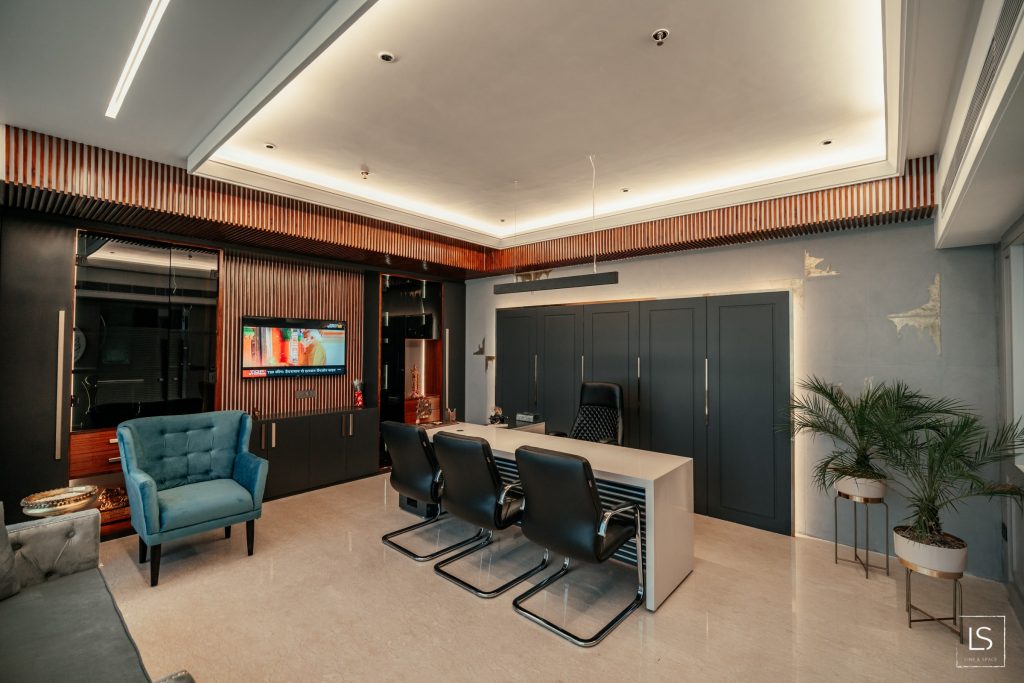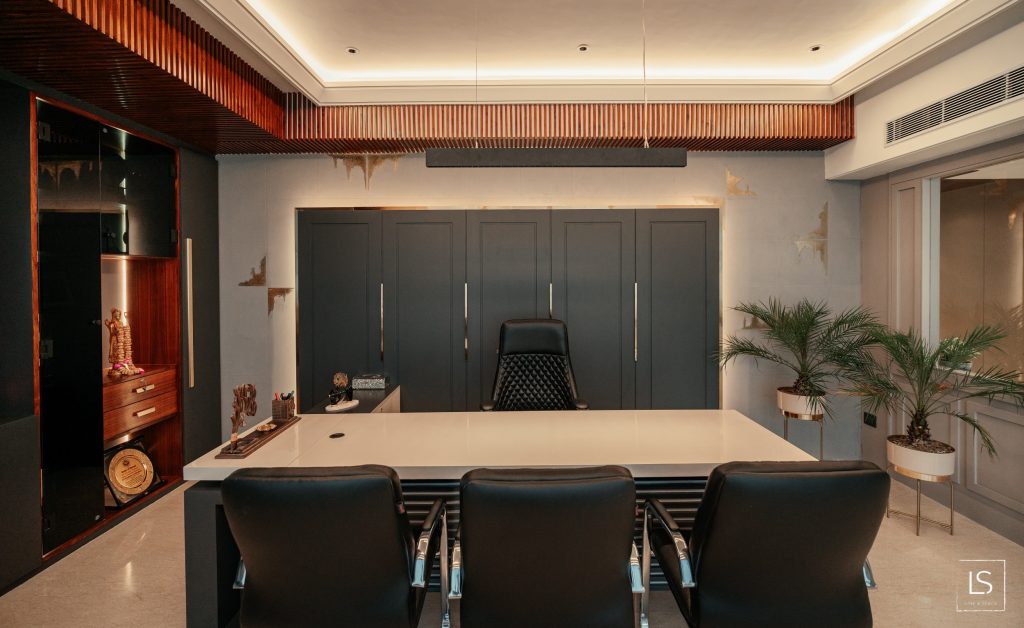 The extravagance is enhanced with light marble flooring, comfortable leather finish chairs, great-looking indoor planters, and well-crafted storage units. The intelligently designed lighting with sleek and smart looking lamps give it a very clean look.
FACT FILE:
Designed by: Line and space
Project Type: Commercial
Project Name: Daftar
Location: Mukut House , Amritsar
Year built: 2020
Size: sq feet: 1320 sq.ft
Project Cost appx: 26,40,000
Principal Architect: Ar. Vishal Kakria
Photograph courtesy: The Lensman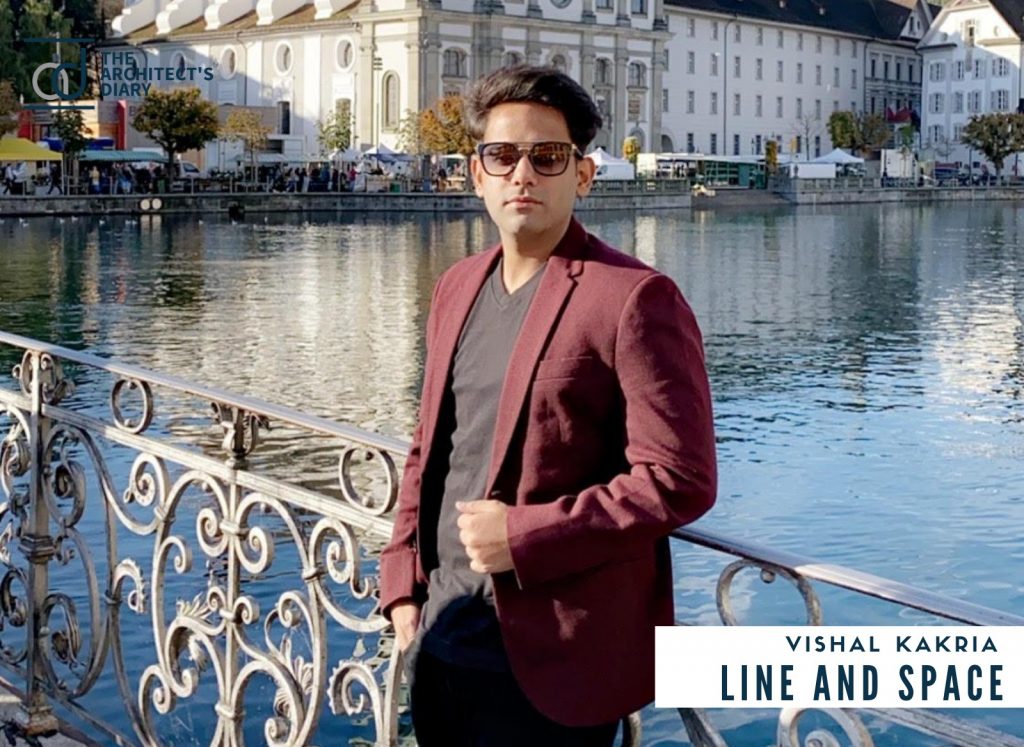 Instagram: https://www.instagram.com/line_and_space_/
Facebook: https://www.facebook.com/Line-and-Space