Clean Lines And Bold Accents Convert This Apartment Into Luxurious Oasis | Anjali Rawat Architects
The architect has meticulously crafted the interior spaces of this palatial apartment.
visit: Anjali Rawat Architects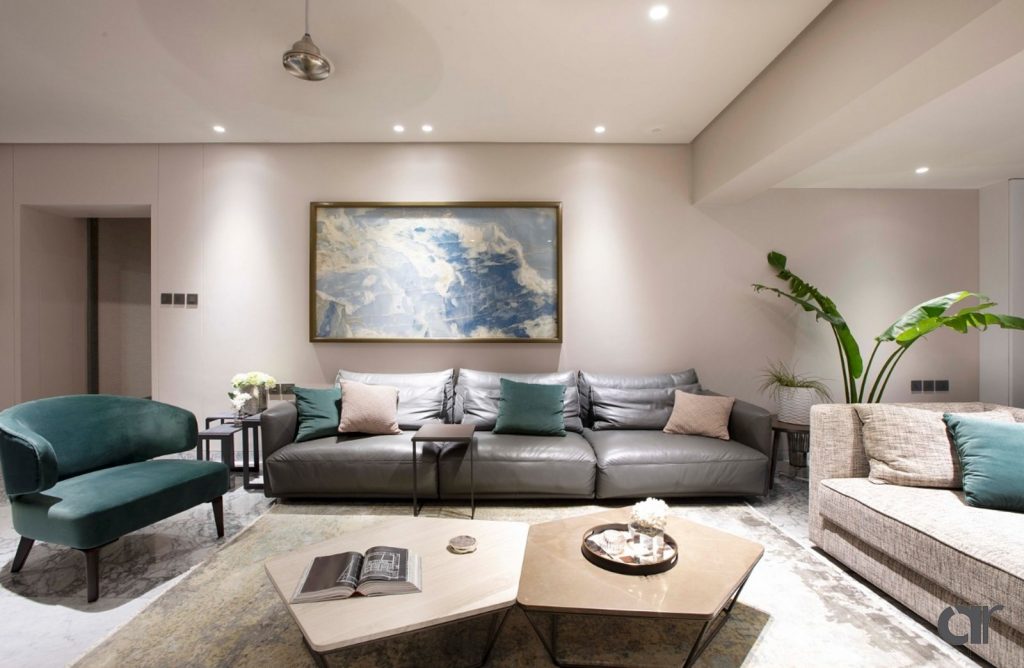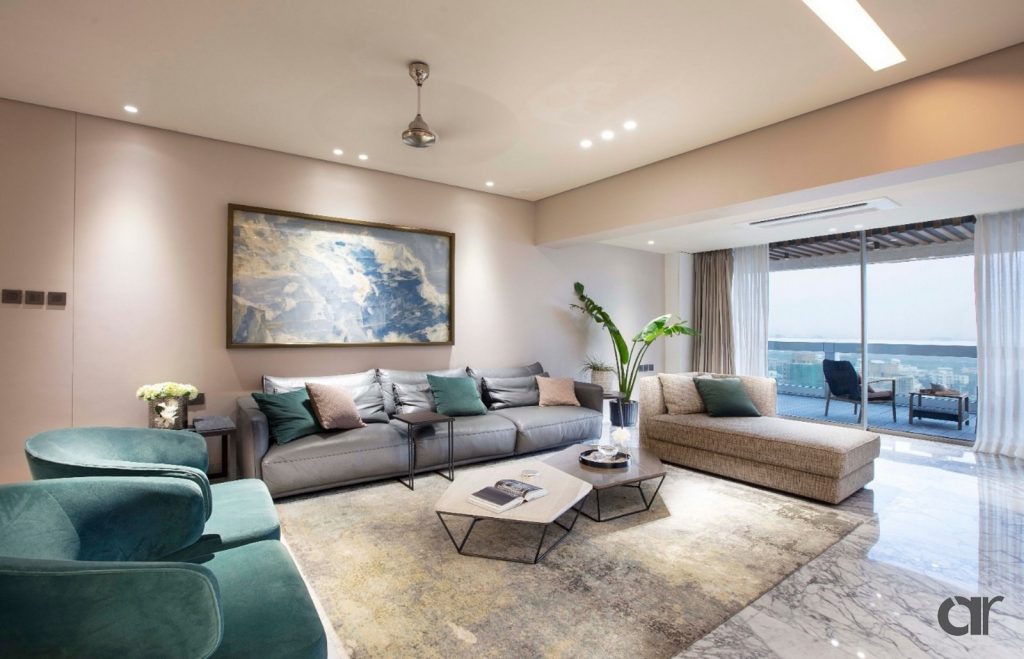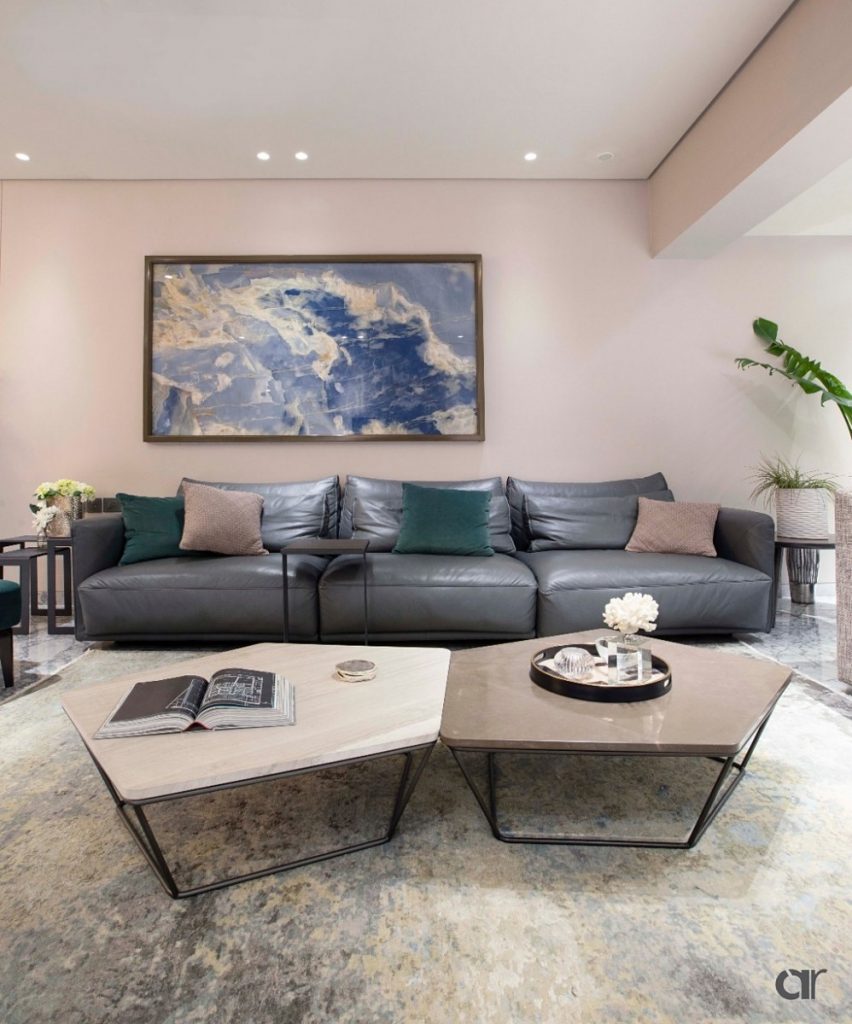 The living room with an attached balcony has a pristine and an airy feel. The palette has muted hues with a splash of color. It exercises austerity with restraint with minimal décor.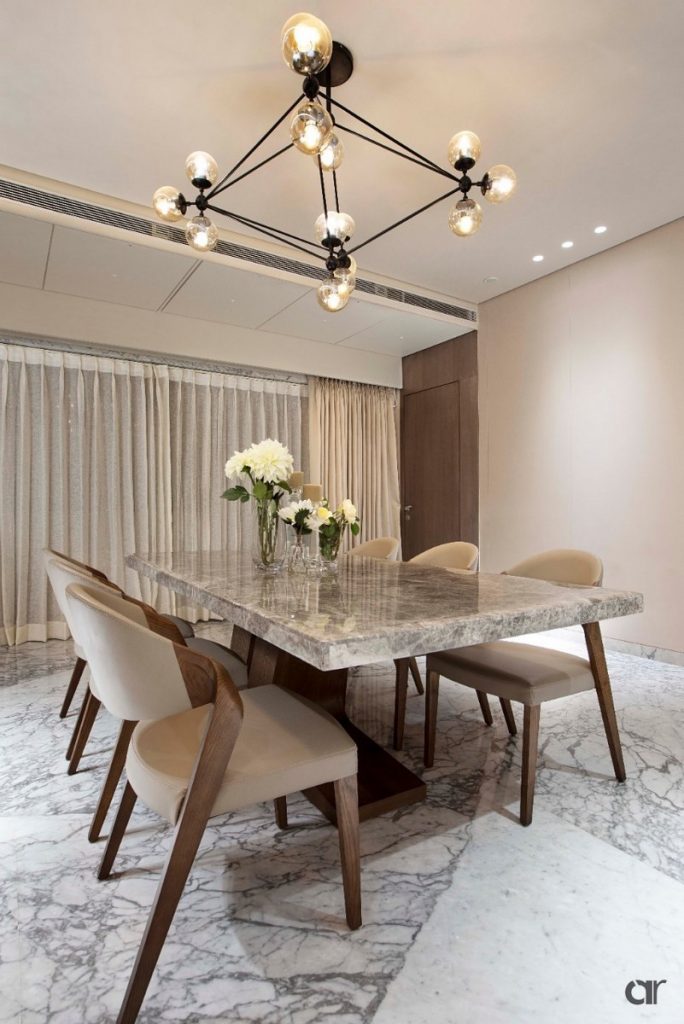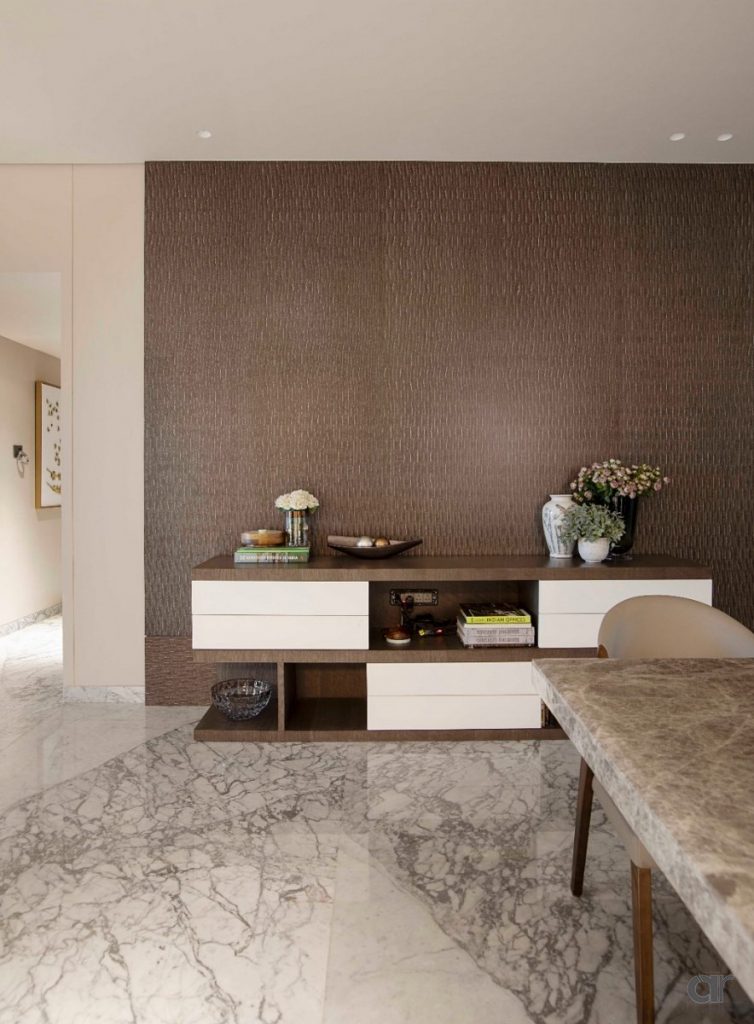 The white walls are a canvas for carefully selected art. The architect chose to use stone on the flooring and also on the artistic coffee tables and the bold dining table. Stone lends a timeless and elegant vibe to space.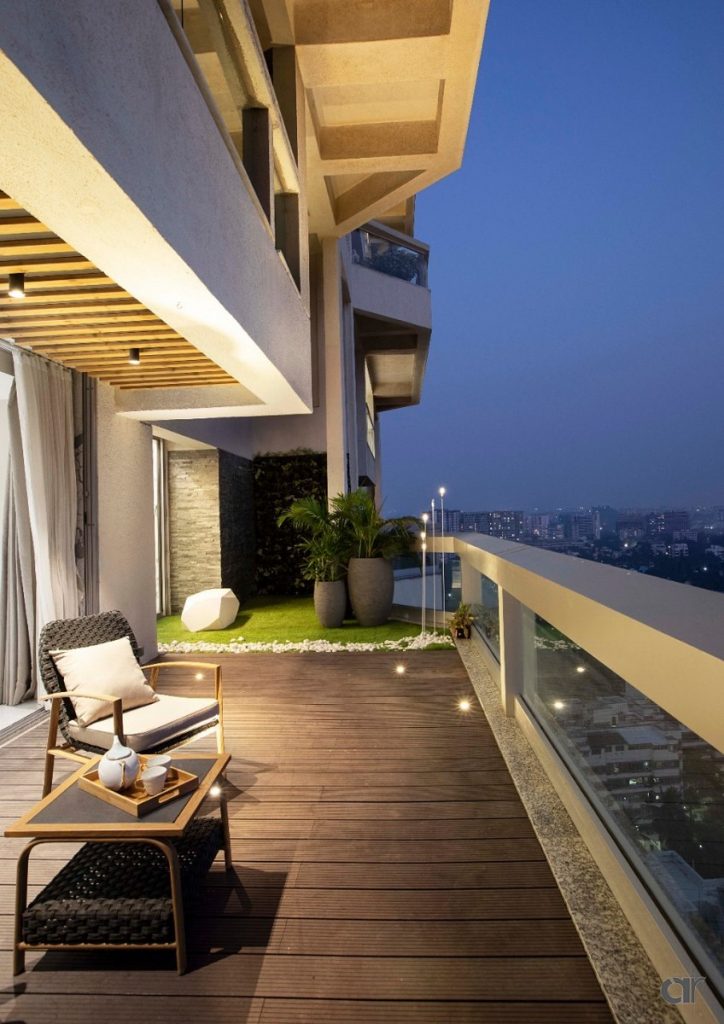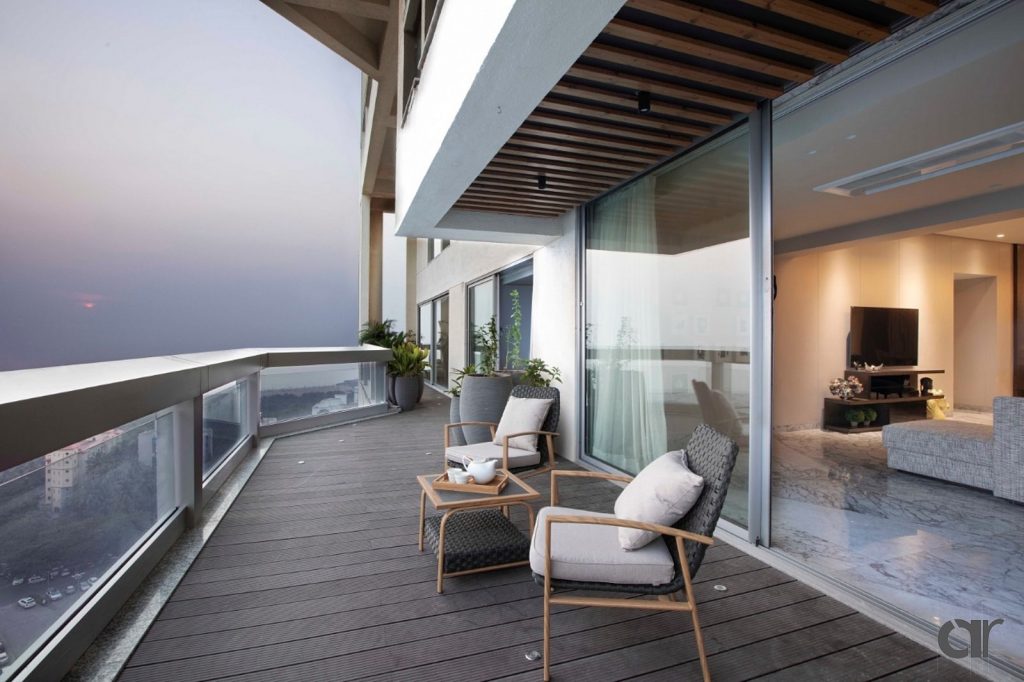 The balcony offers sweeping views of the maximum city.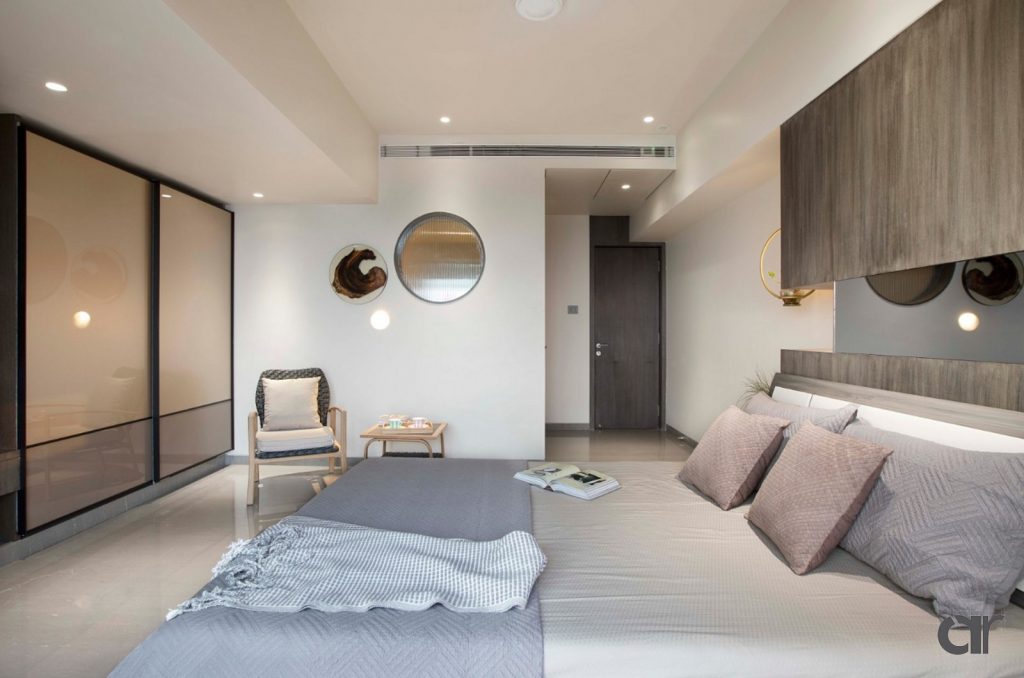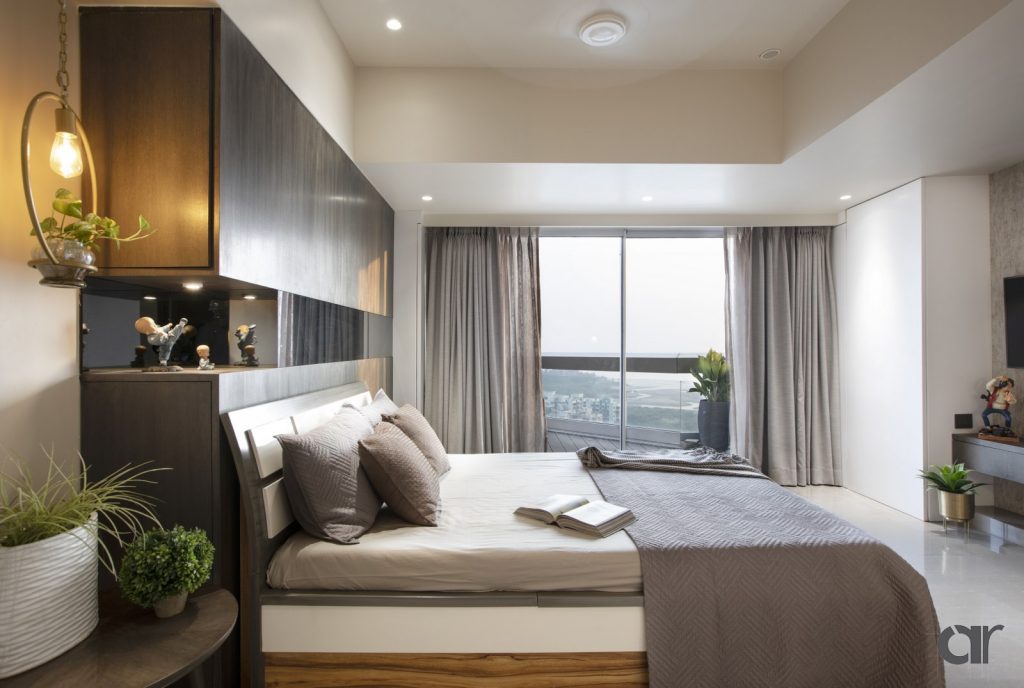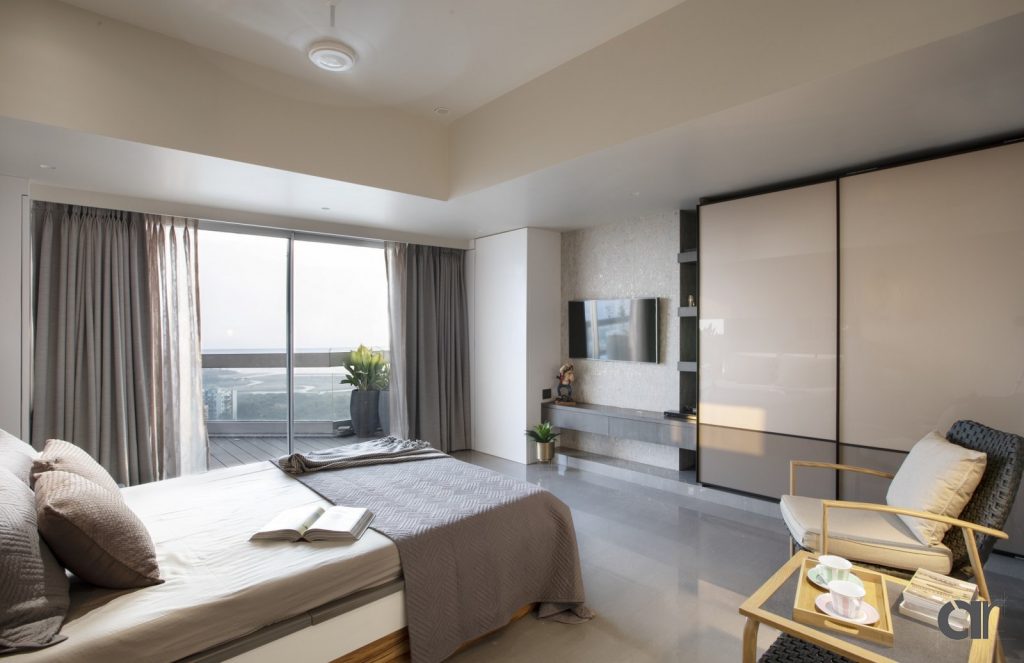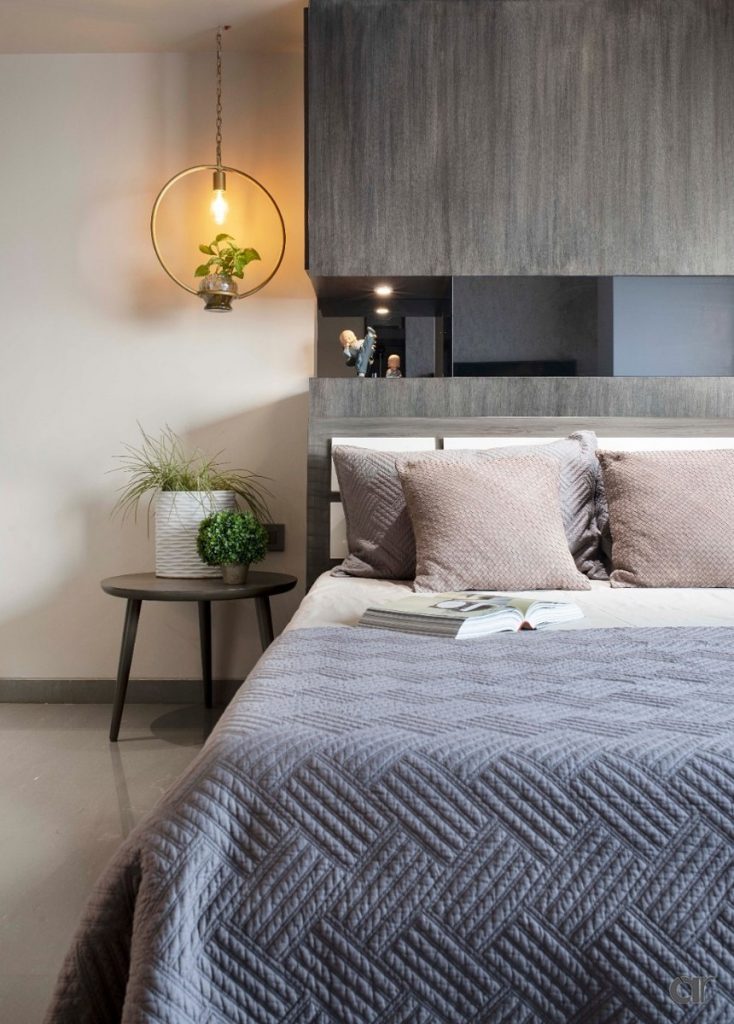 The bedrooms are a metaphor of comfort and sophisticated elegance. In the master bedroom hue of plum is used to uplift the mood of the space. The warm texture of wood complemented with the smooth white surfaces was the primary mood board of other bedrooms.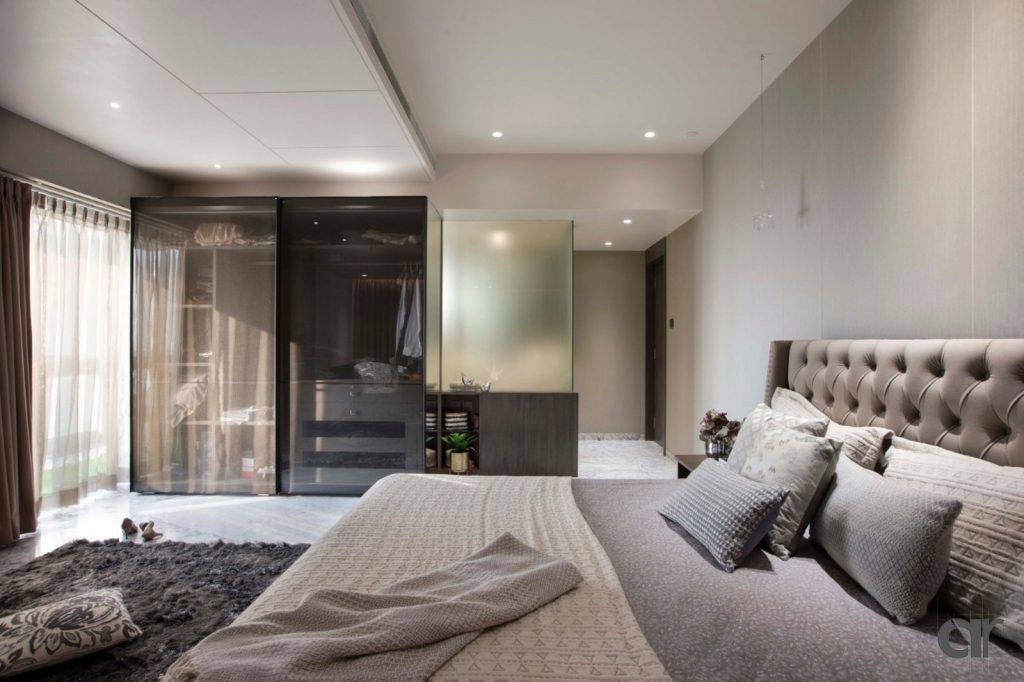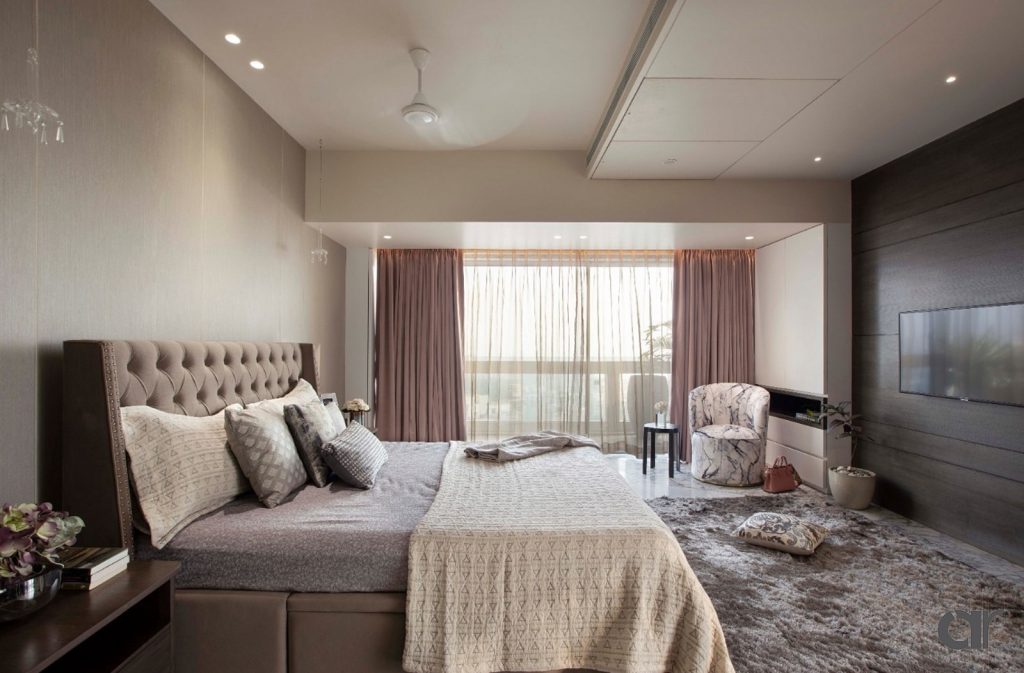 The bathroom wall is highlighted with a stone mosaic to make a beautiful artwork that catches the eye.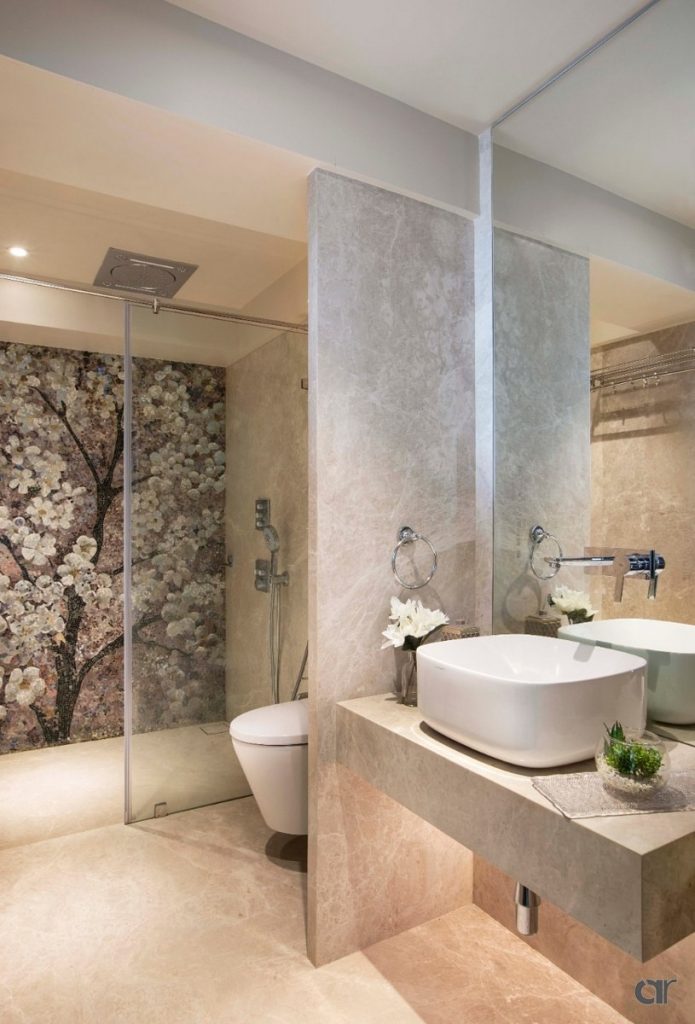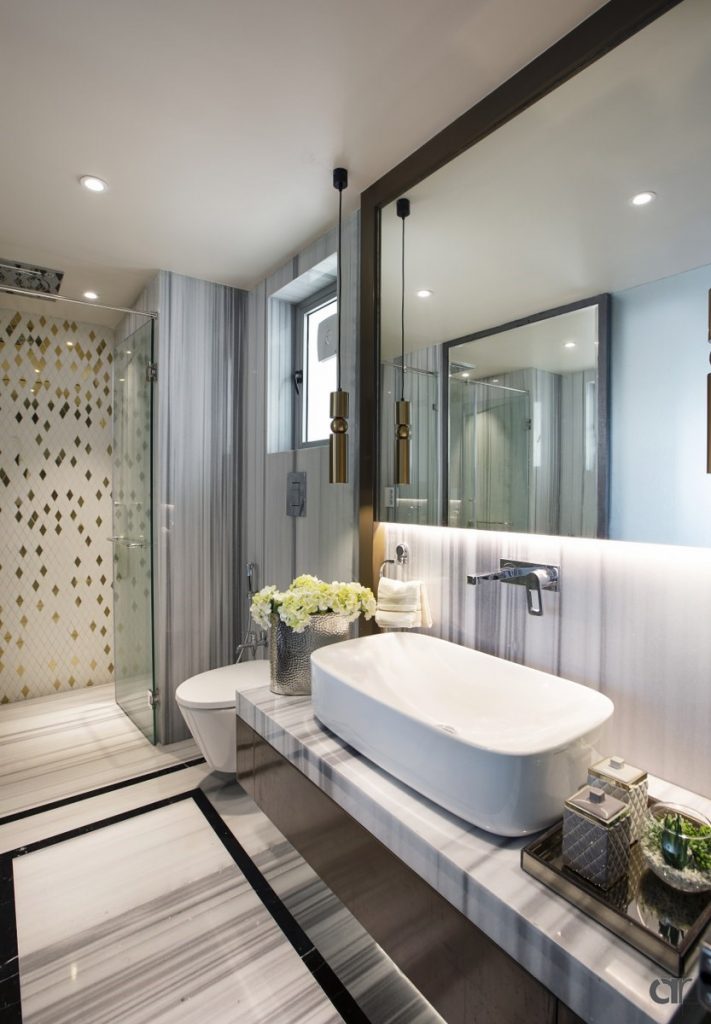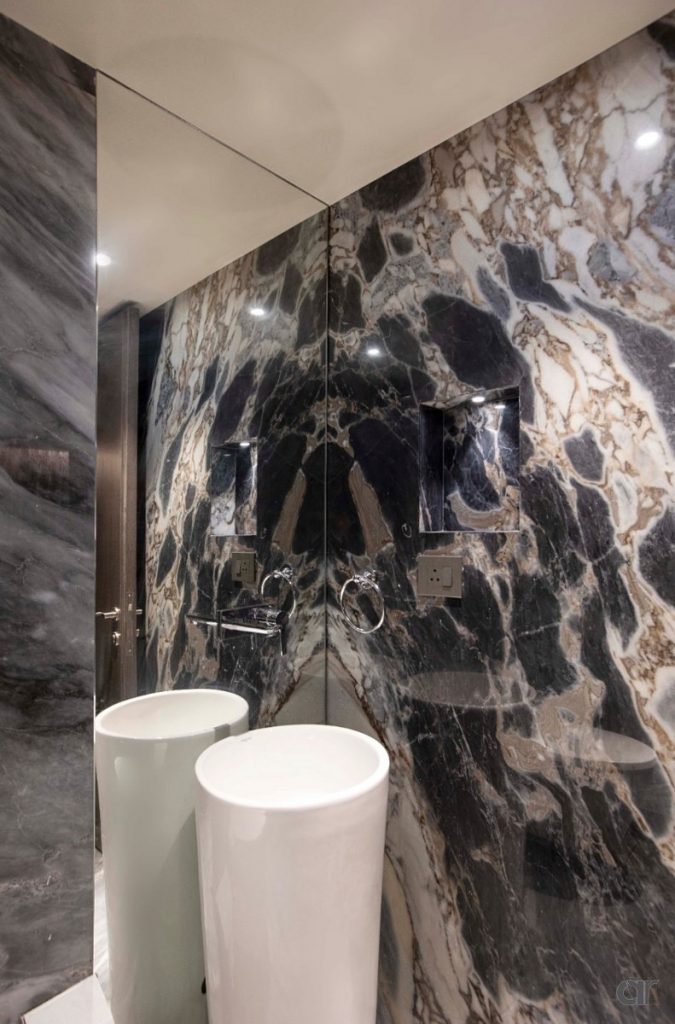 Clean lines, free-flowing spaces with bold accents using colors greenery and art converts this apartment into a luxurious oasis.
FACTFILE:
Firm: Anjali Rawat Architects
Project Name: Bayview
Designed By: Anjali Rawat
Project Type: Residential Interior
Size: 3500Sqft
Year: 2019
Location: Versova
Photography: Subhash Patil
ABOUT FIRM:
Ar. Anjali Rawat founded Anjali Rawat Architects in 2010, and today, it has grown to become a multi-disciplinary firm. Her previous work experience with some of the most renowned architects in Mumbai, combined with her passion for design, art, and architecture, drives the firm's design principals and process. Her designs embody the principles of climate-conscious architecture that go beyond aesthetics and adapt buildings to their local environment. She loves history and loves constantly evolving and challenging herself as an individual.