Classically Sophisticated – Apartment Interiors | Prayog Design Studio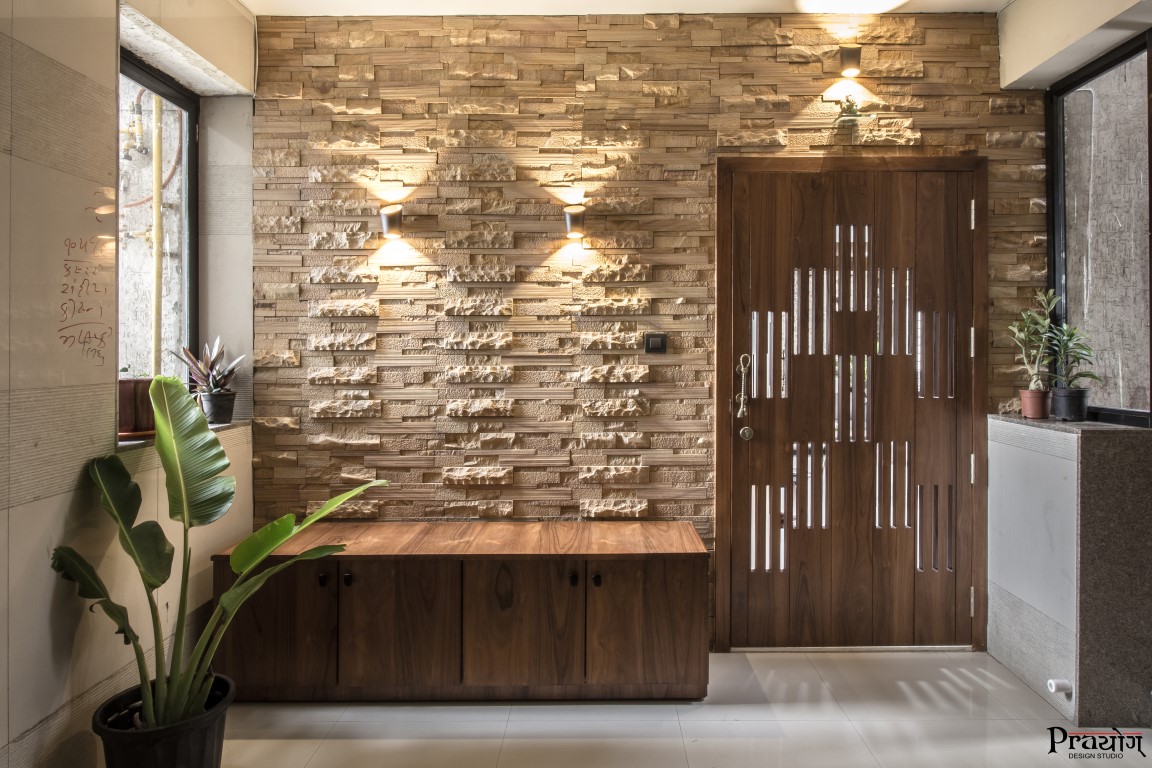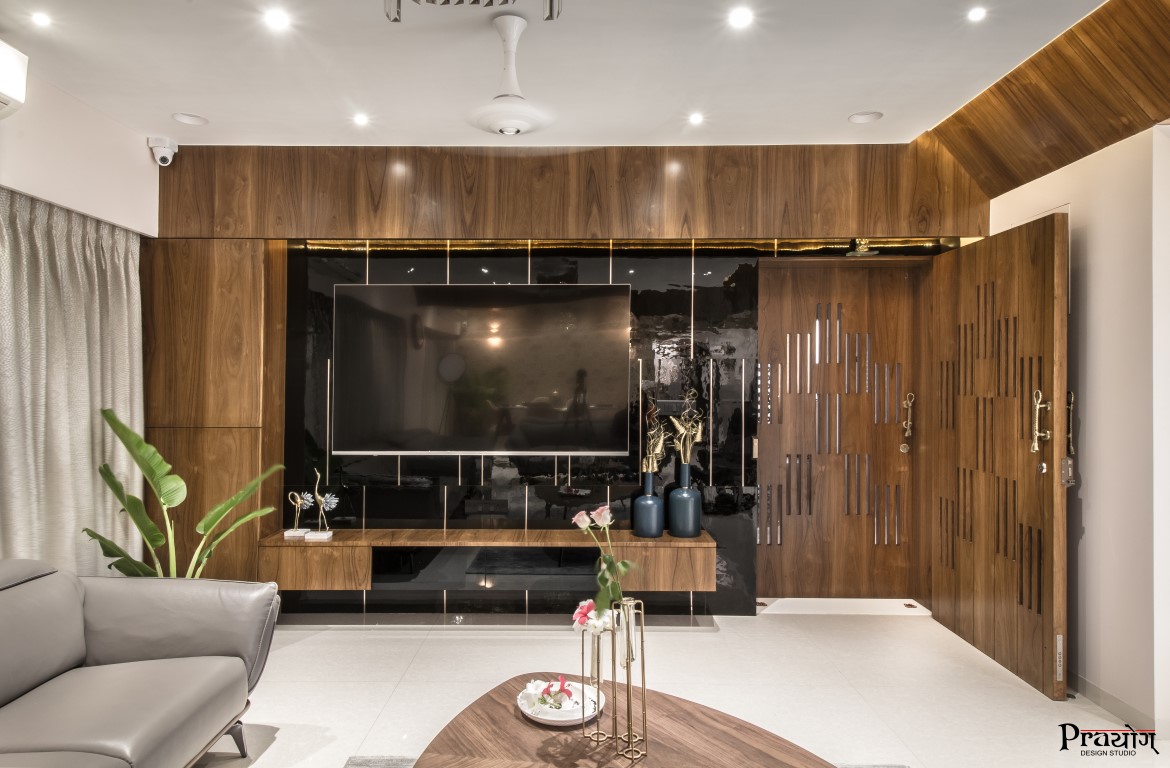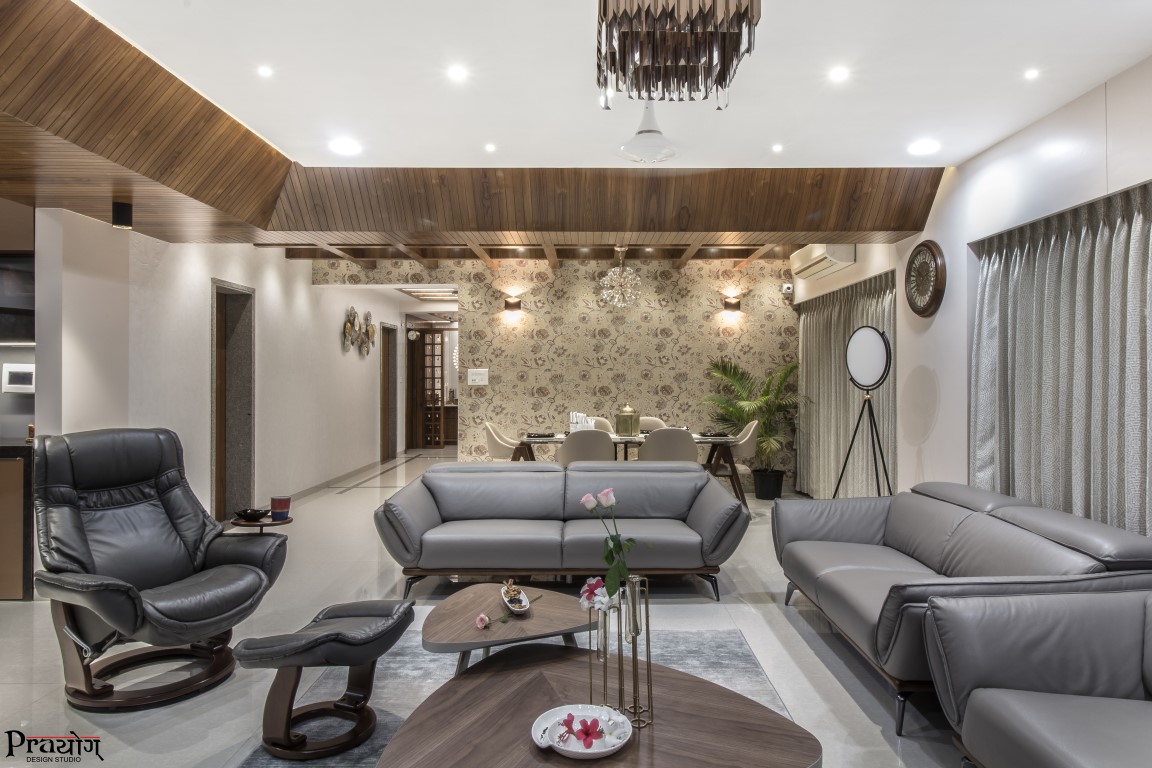 An aesthetic kinship was developed that helped created the plush 2000- square feet; an apartment in Surat's lavish residential area of VIP road. Keeping in mind the client's bold, glamorous and social personality, we designed a space that would be open to experimentation yet remains reflective of the owner's personality. The house is designed to incorporate the lifestyle of the client.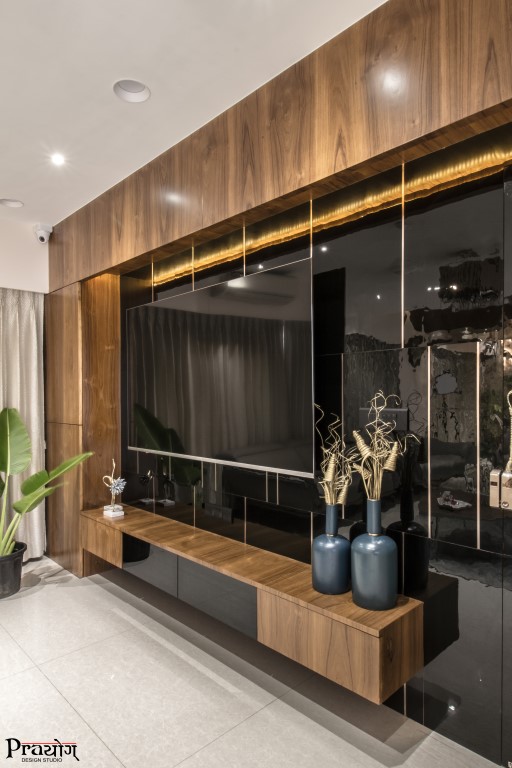 To ensure that the home exhibits a juxtaposition of the public and private area that kept the separation uniform yet definitive. While the front half of the house remains unabashedly and unapologetically glamorous, the backspace that reflects serenity and has a natural flow through the house with the Guest room, children's room, master room, study/office area, and puja area. A place of tranquillity and unobstructed clam. Neutral tones of grey perfectly blend with the material palette of bronze, pure wood veneer. The interiors of the house are designed to incorporate art and accessories strategically yet tastefully.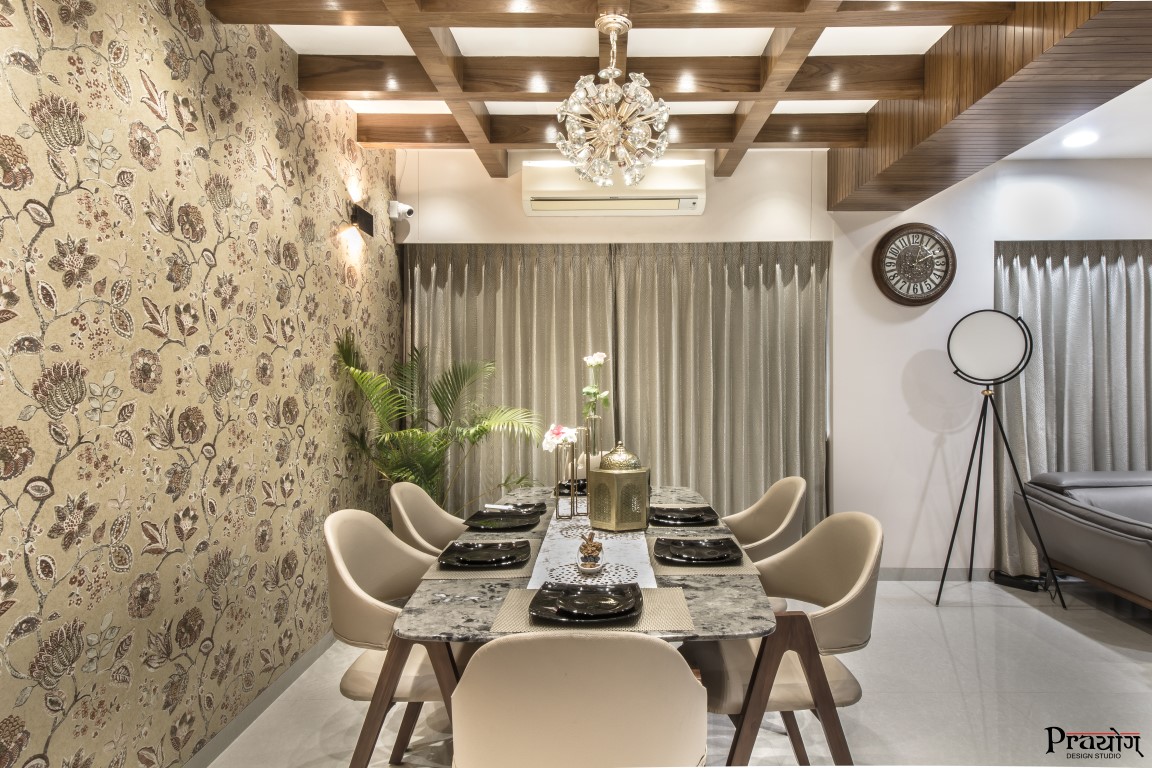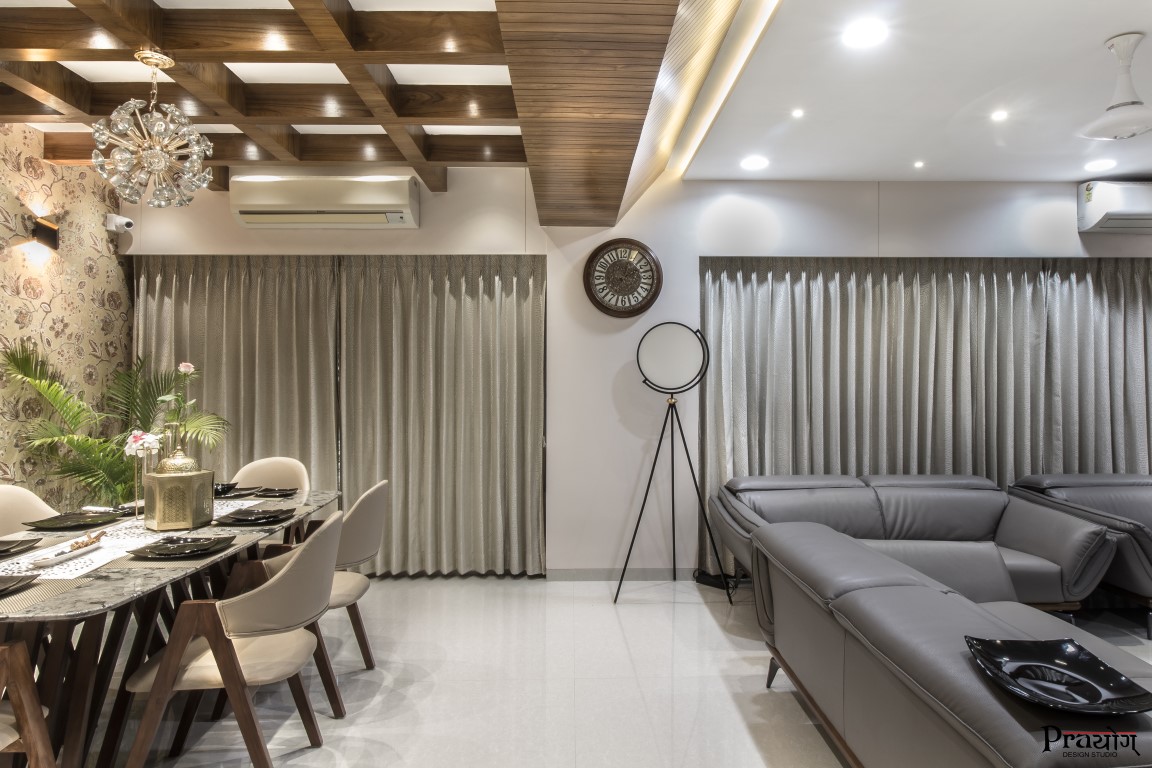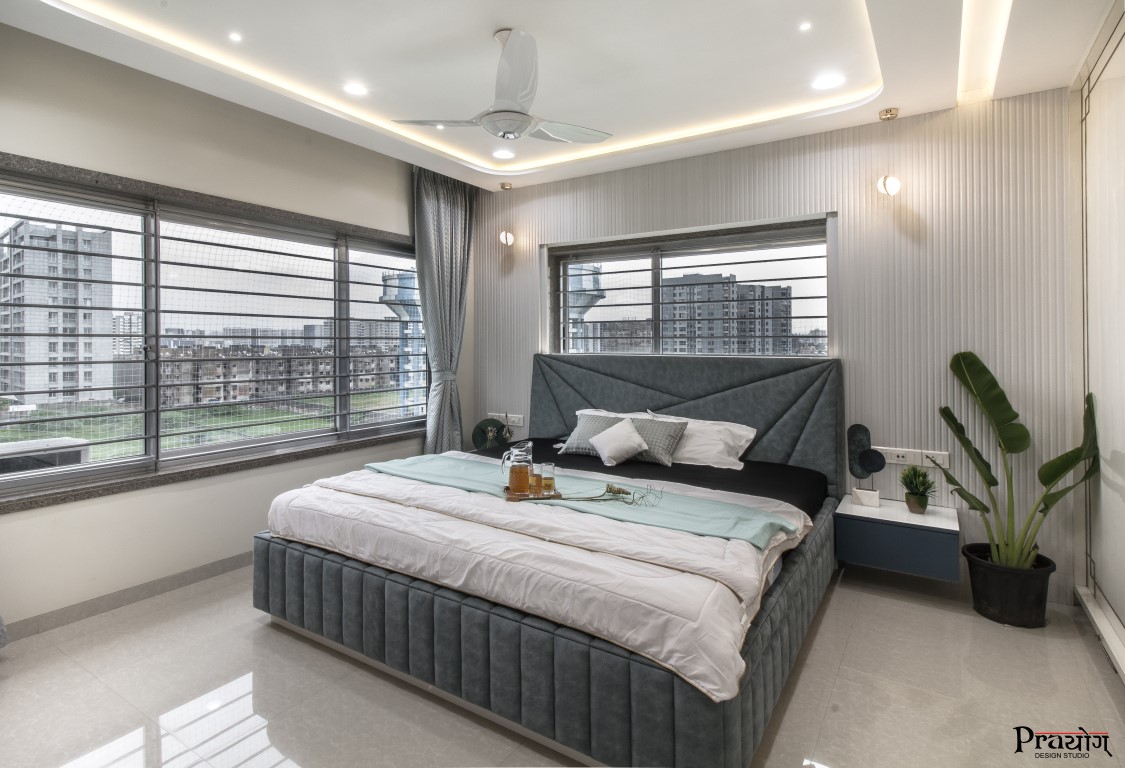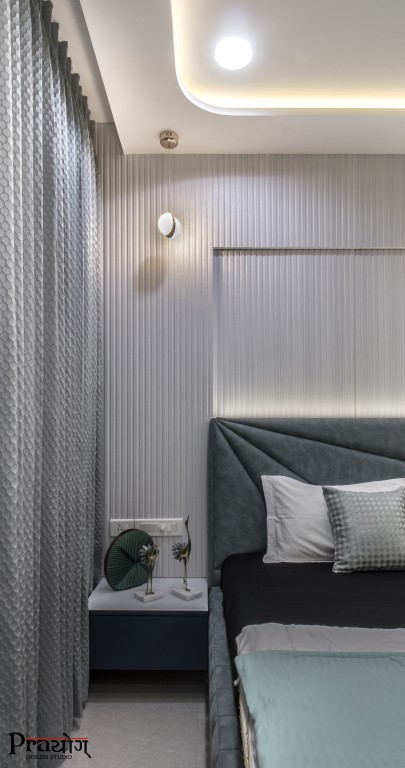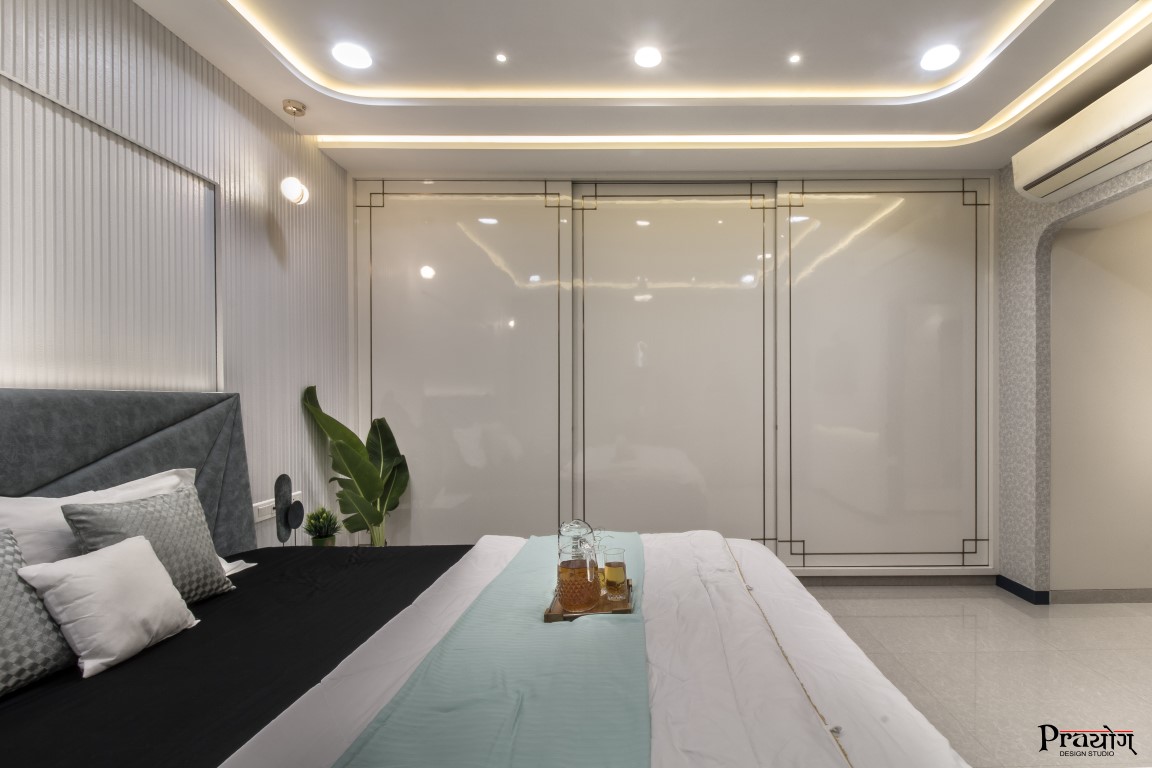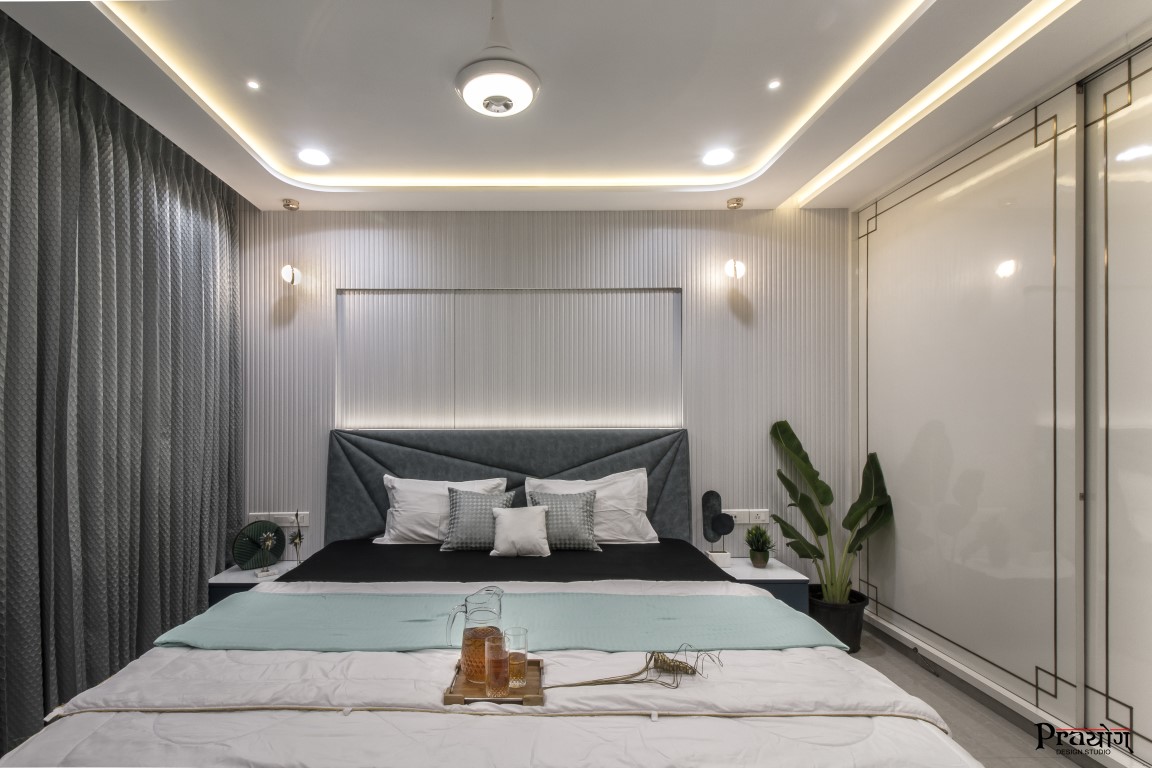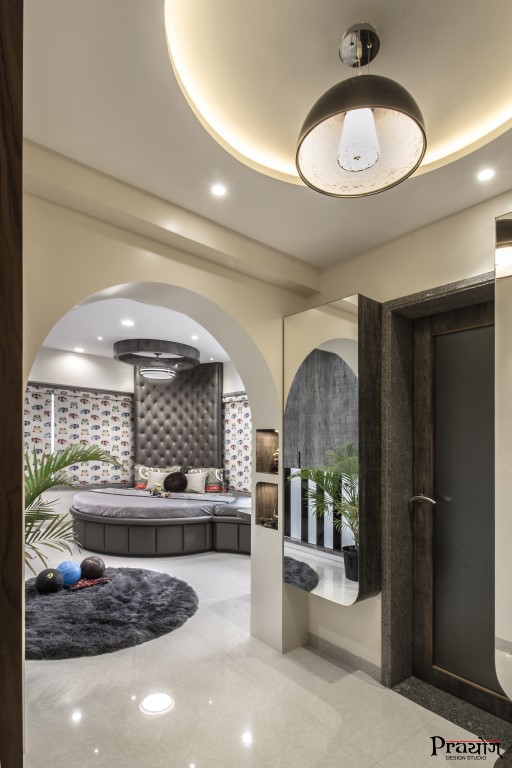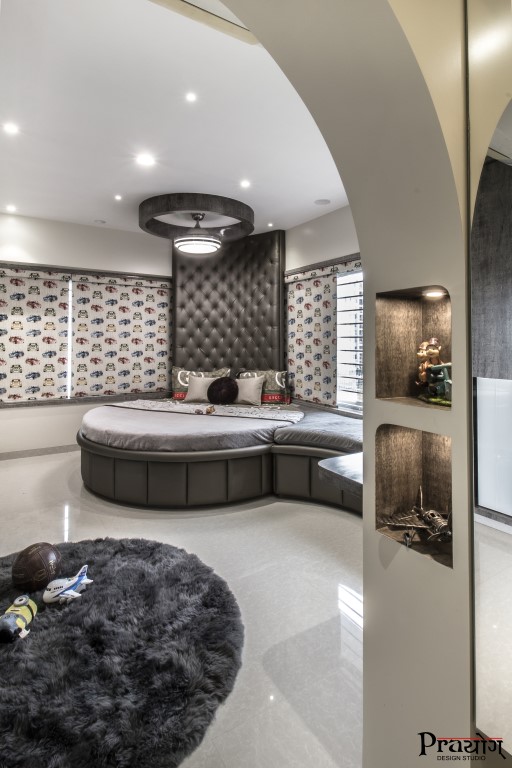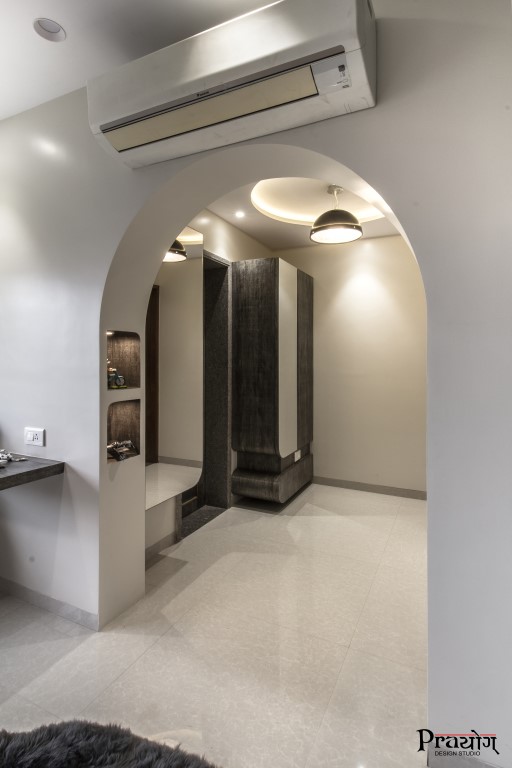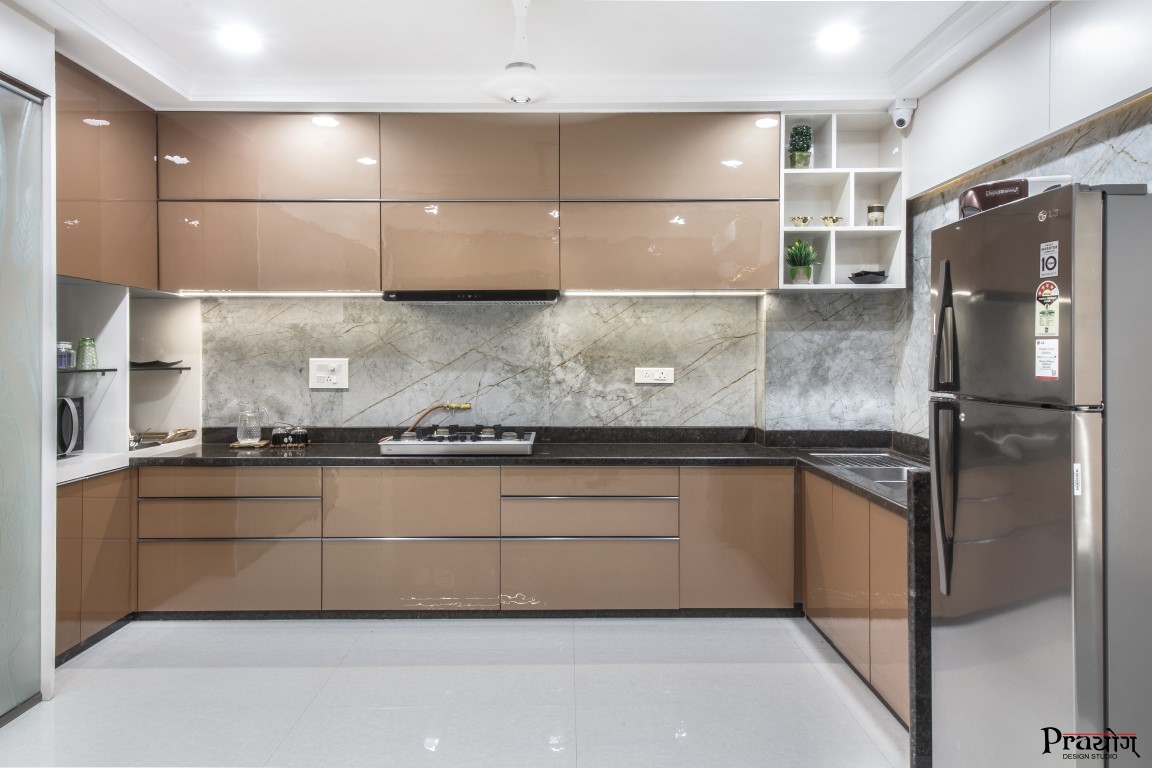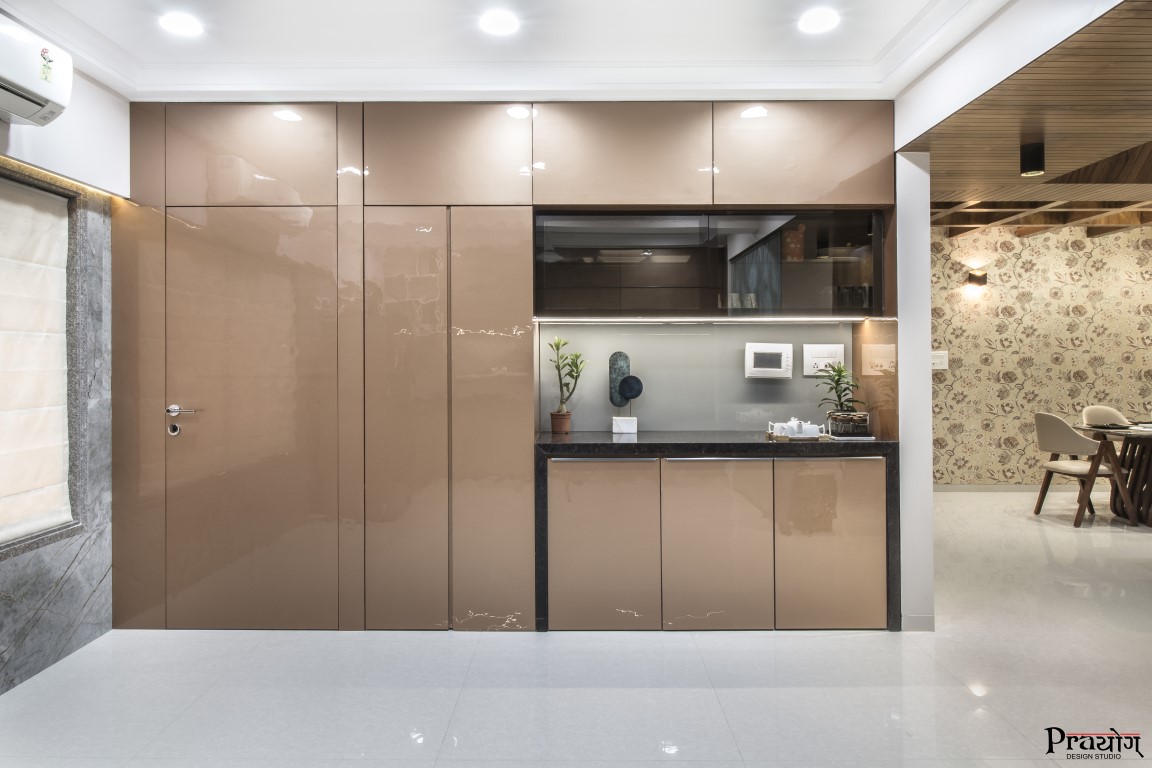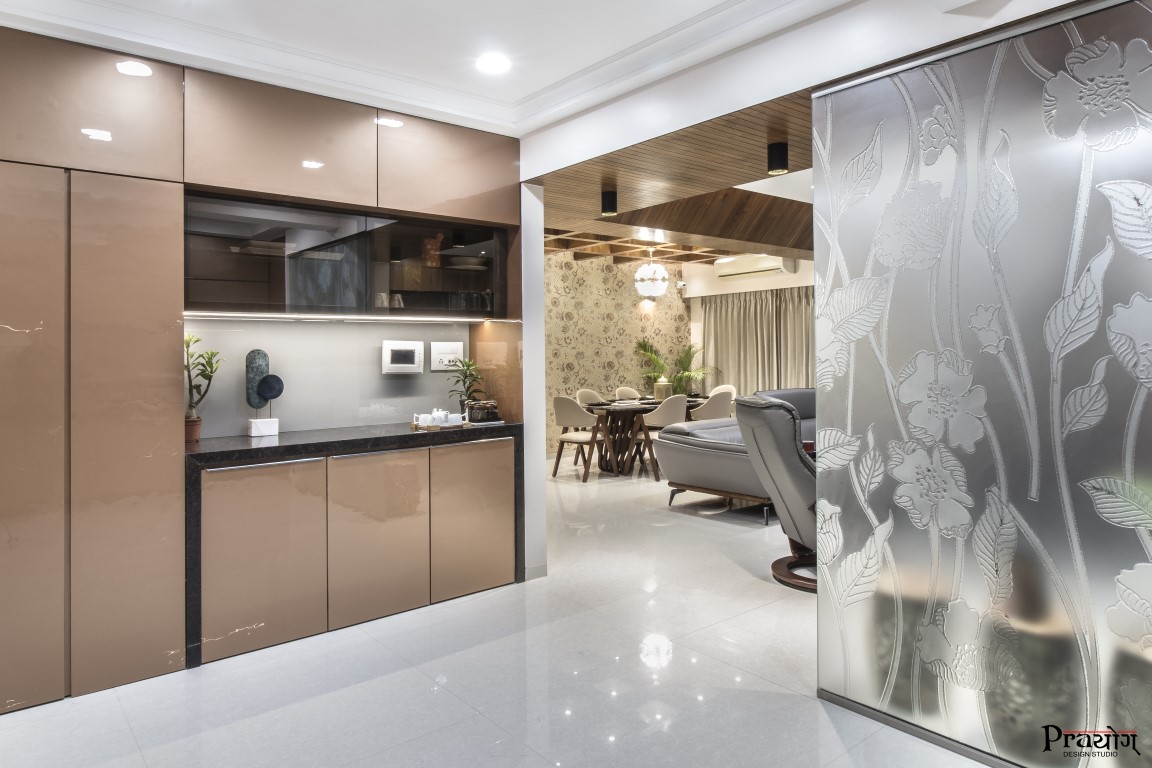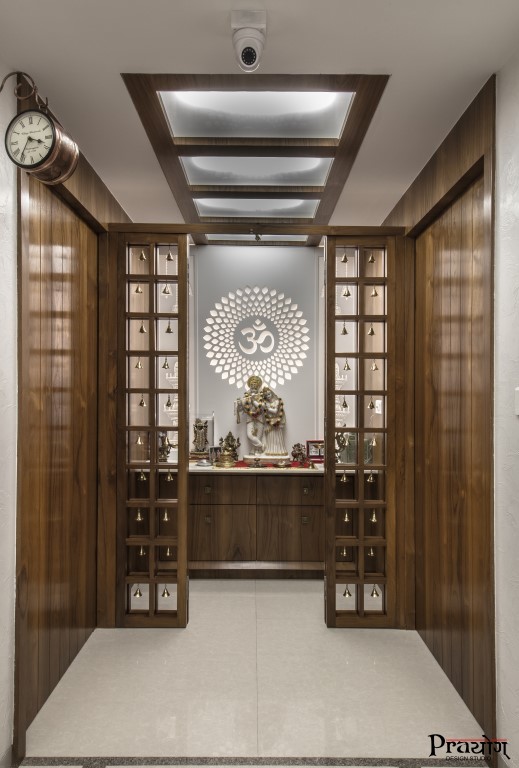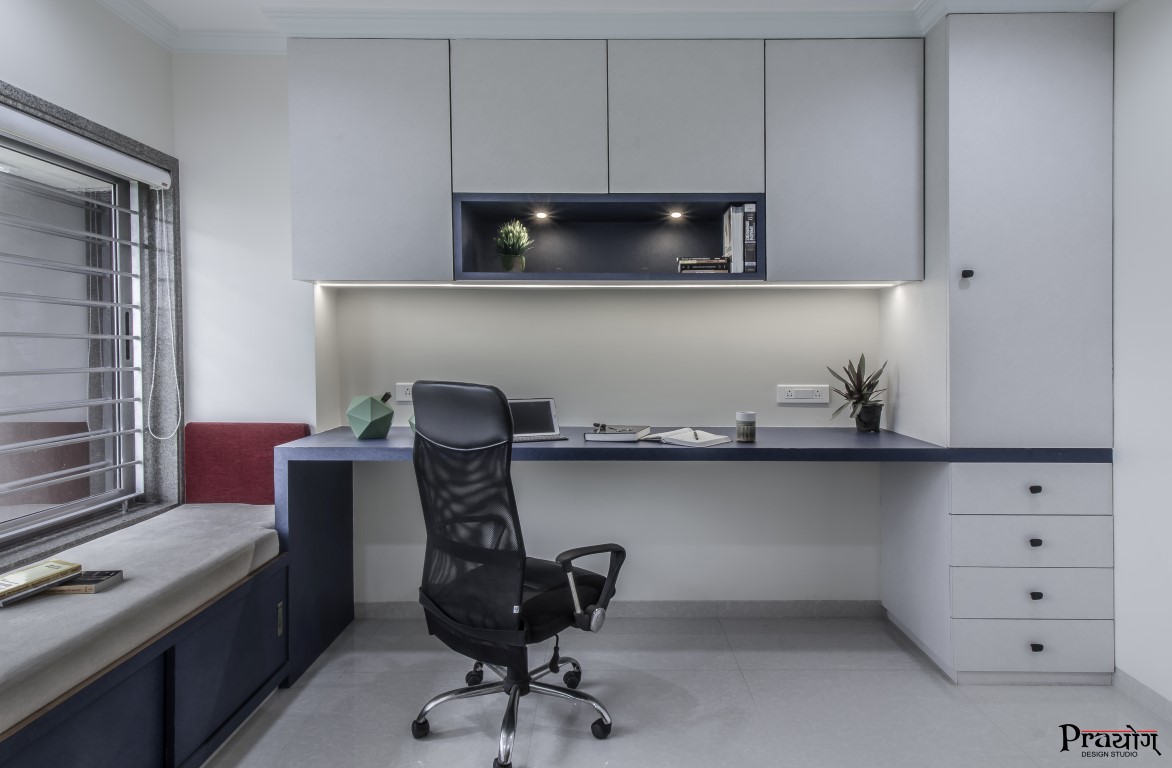 FIRM INFORMATION:
Prayog Design Studio started its journey in 2014 with the ambition to achieve a healthier and more aesthetically pleasing environment for the end user. Every project is treated with fervor of exploration, innovation and tested for relevance in physical and social contexts. Interior Designers ID Nirav Jariwala and ID Nikunj Dakoria, partners are heading the firm with Interior Designers ID Charmy Sarvaiya and ID Sonali Dakoria.
'PRAYOG' –a Hindi word, the word itself means 'Experiment'. The design philosophy of the firm allegorically represents the word 'PRAYOG' where it gives an open door to the client to experiment and create a better living.
FACT FILE:
Design Studio: Prayog Design Studio
Principal designers: Nirav Jariwala,Nikunj Dakoria,Charmy Sarvaiya,Sonali Dakoria
Type: Apartment Interiors
Location: Surat
Picture credit: Parth khatri