A Café design reprise rooted in minimalism and tradition, the newest G Pulla Reddy Sweets franchise in Hyderabad represents a spatial facelift which displays a reverence for the past. Straddling the threshold between the past and the present, the design vocabulary at G Pulla Reddy Sweets hints at a refreshed take while honouring the brand's integrity that has flourished over seven decades!
Classic Palette of Yellows and Greys Working in Harmony for this Café Design in Hyderabad | Beyond Spaces Design Studio
Visit: Beyond Spaces Design Studio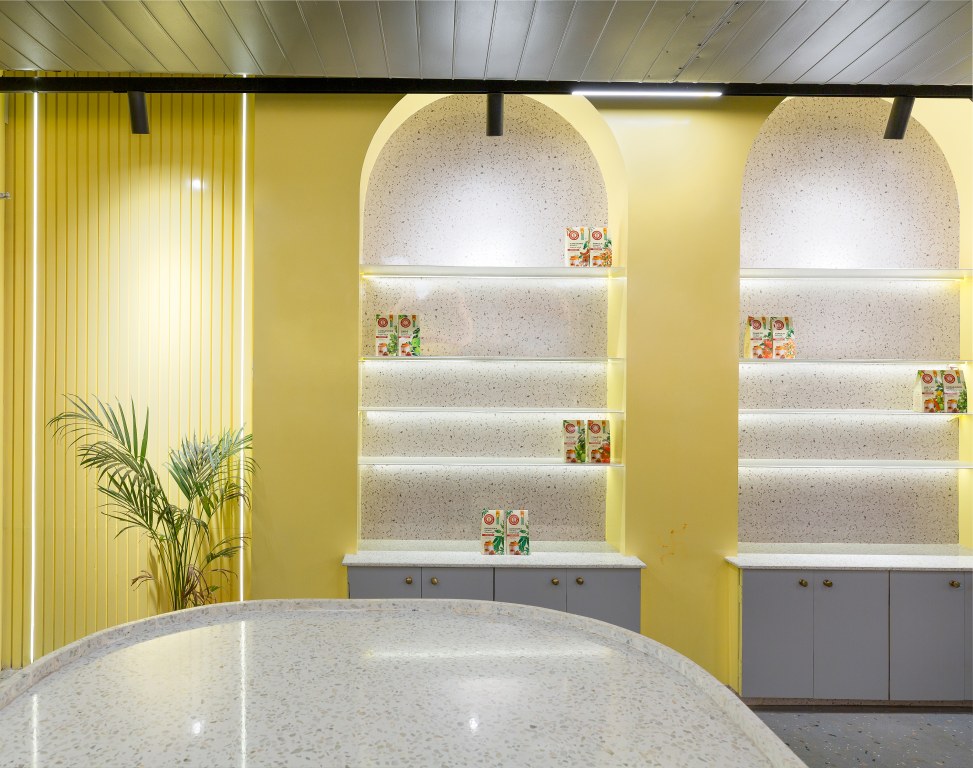 A household name within the cultural and emotional fabric of Hyderabad for over 74 years, G Pulla Reddy Sweets is truly synonymous with the city's heritage. The franchise's oldest location, situated in the locality of Abids was given a newfound identity wherein the nuances of the old and new were melded harmoniously.
The rear end of the store hosts a feature wall, created as a homage to the rich history and journey the brand celebrates. Washed in shades of yellow and greys, the wall is sheathed in a bespoke illustrated mural against which memorabilia and archived photographs have been nostalgically curated.
Inhabiting a compact blueprint of about 700 Sq.ft, the intrinsic approach explored by Principal Architect Mounika Kodali focused on reimagining the space while reminiscing the timeless ethos of the brand.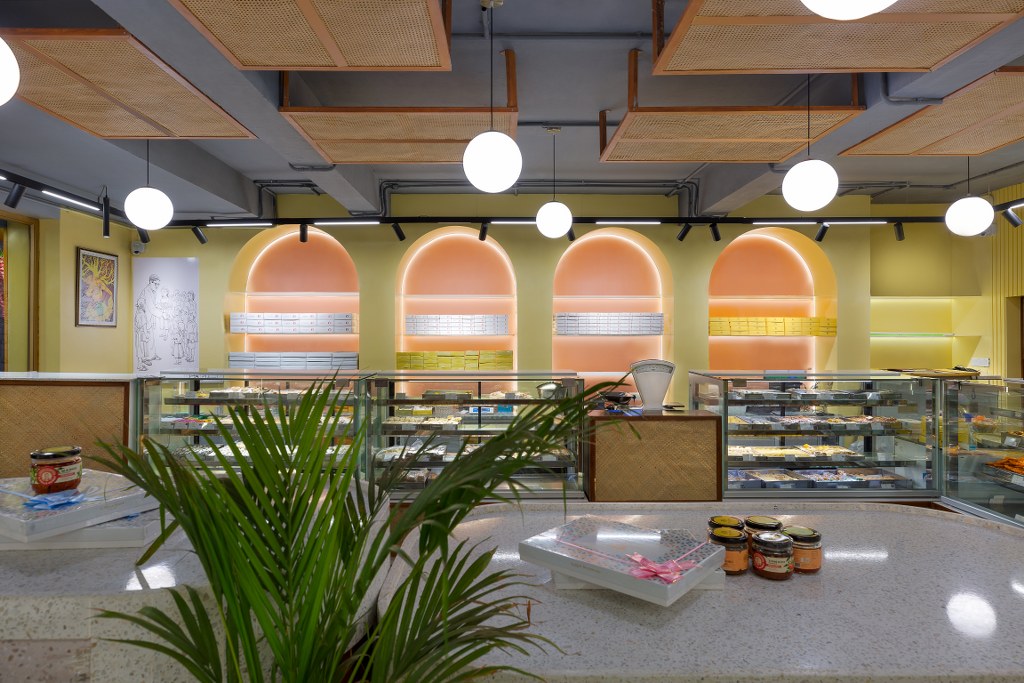 The Abids branch has been conceived as a contiguous arcade-form expanse, exuding an aura akin to that of a whimsical patisserie. Leitmotifs of soft yellow, millennial pink, woven cane, and terrazzo make a debut in balanced doses, creating a tactile and colour-doused sensibility. The internal volume has been treated with a particular homogeneous essence, displaying the omnipresence of the colours and finishes in versatile ways.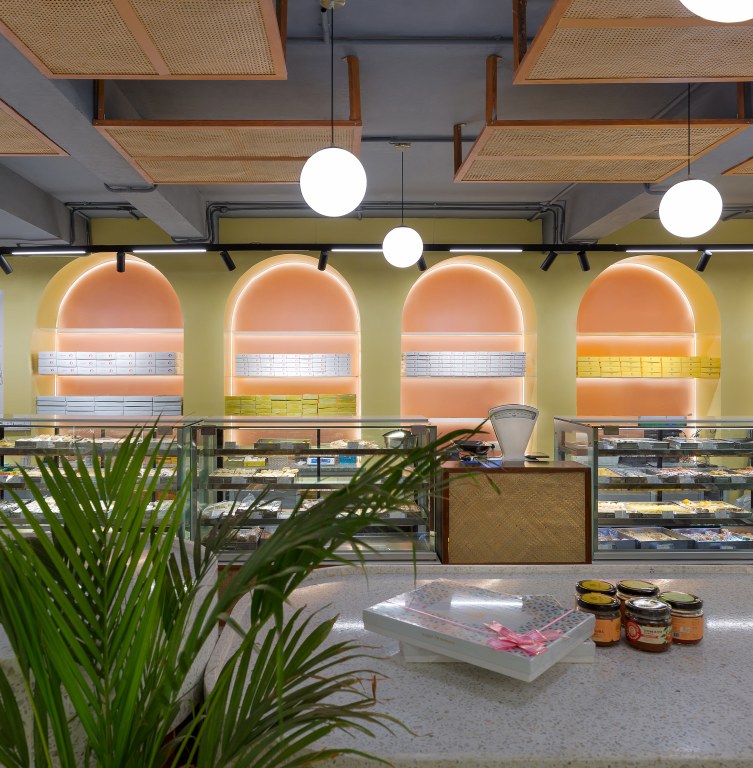 A matrix of bespeckled pale beige-yellow and cool grey terrazzo tiles swathe the flooring uninterruptedly while meshed cane screens remain suspended from the ceiling, interspersed by translucently illuminated globe lights. An array of glass display vitrines lines the perimeter of the store, assembled upon bases with woven cane fascia held delicately within wooden beading. A series of voluminous arched niches have been culled into the walls in a symmetric fashion, lending the space a sense of visual dynamism.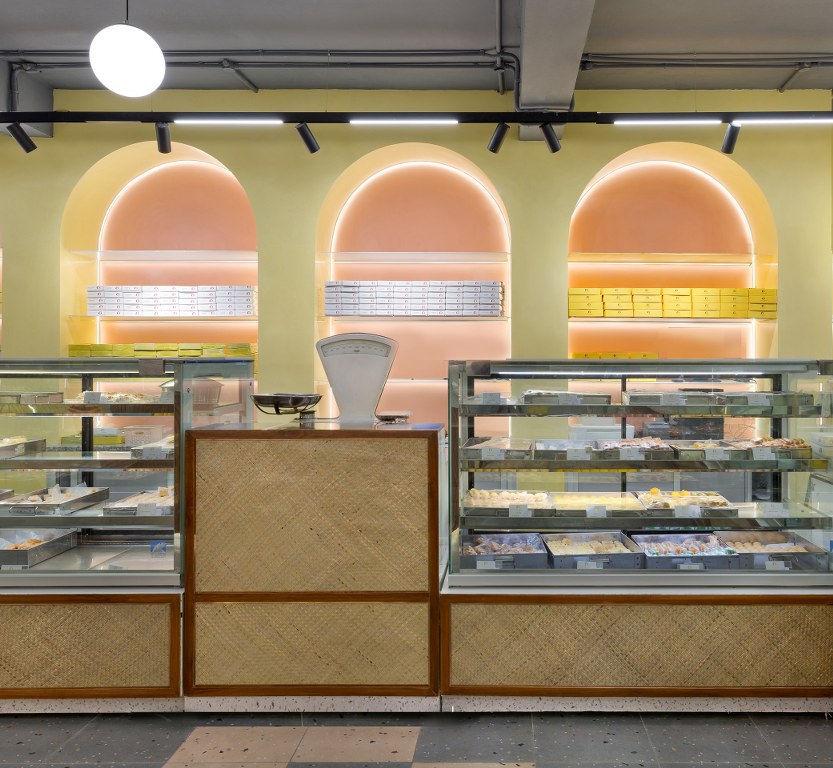 The arched segments have been streaked with open shelves, creating an ingenious opportunity for the store to house its goods and packaging. On the side, a cluster of fluted wooden consoles levitate strikingly, crowned by chunky speckled terrazzo countertops as additional display and congregational zones.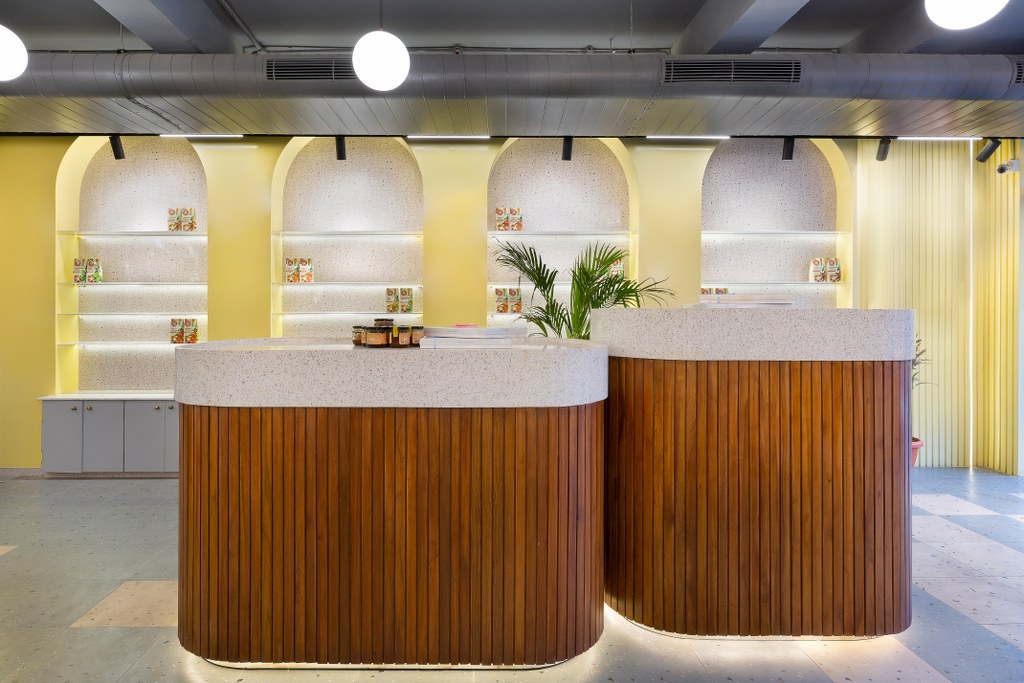 Fact File
Designed by: Beyond Spaces Design Studio
Project Type: Café Interior Design
Project Name: A Sweet Symphony of the Past and Present
Location: Abids, Hyderabad
Year Built : 2022
Duration of project: 3 Months
Project Size: 700 Sq.ft
Principal Architect: Mounika Kodali
Text Credit: Lavanya Chopra
Photograph Courtesy: Raisen Majhi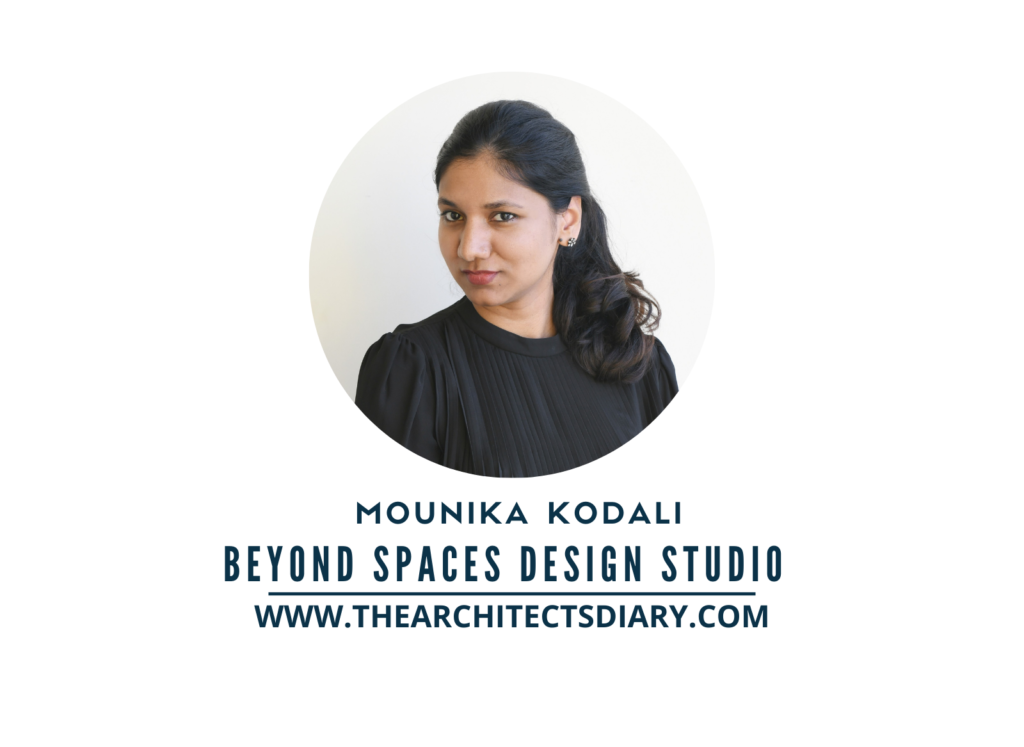 Firm's Website Link: Beyond Spaces Design Studio
Firm's Instagram Link: Beyond Spaces Design Studio
Firm's Facebook Link: Beyond Spaces Design Studio
For Similar Project>>Café Design that Uses Contemporary Mediterranean Ambience and Industrial Décor