Cane Crush an inviting and comfortable chair by MuseLAB.
Designer: MuseLAB
Cane crush is inviting and comfortable, made up by marrying a lounge chair and a pouffe, characterized by a left or right cane screen. Bold and defined, but also light and elegant this chaise is meticulously proportioned and ergonomically shaped.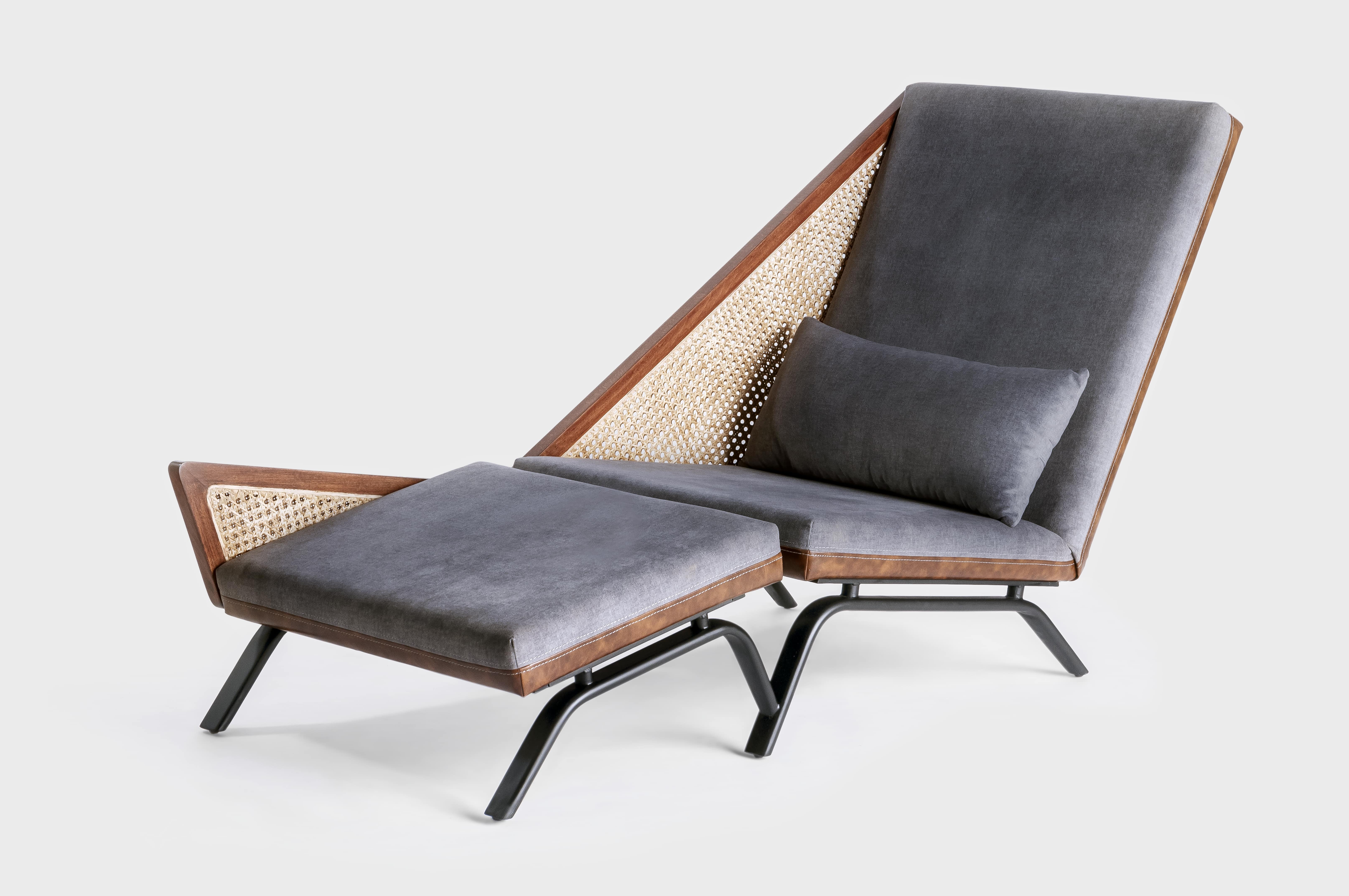 &nbsp
Don't be shy. Go for it.
and ask your crush out.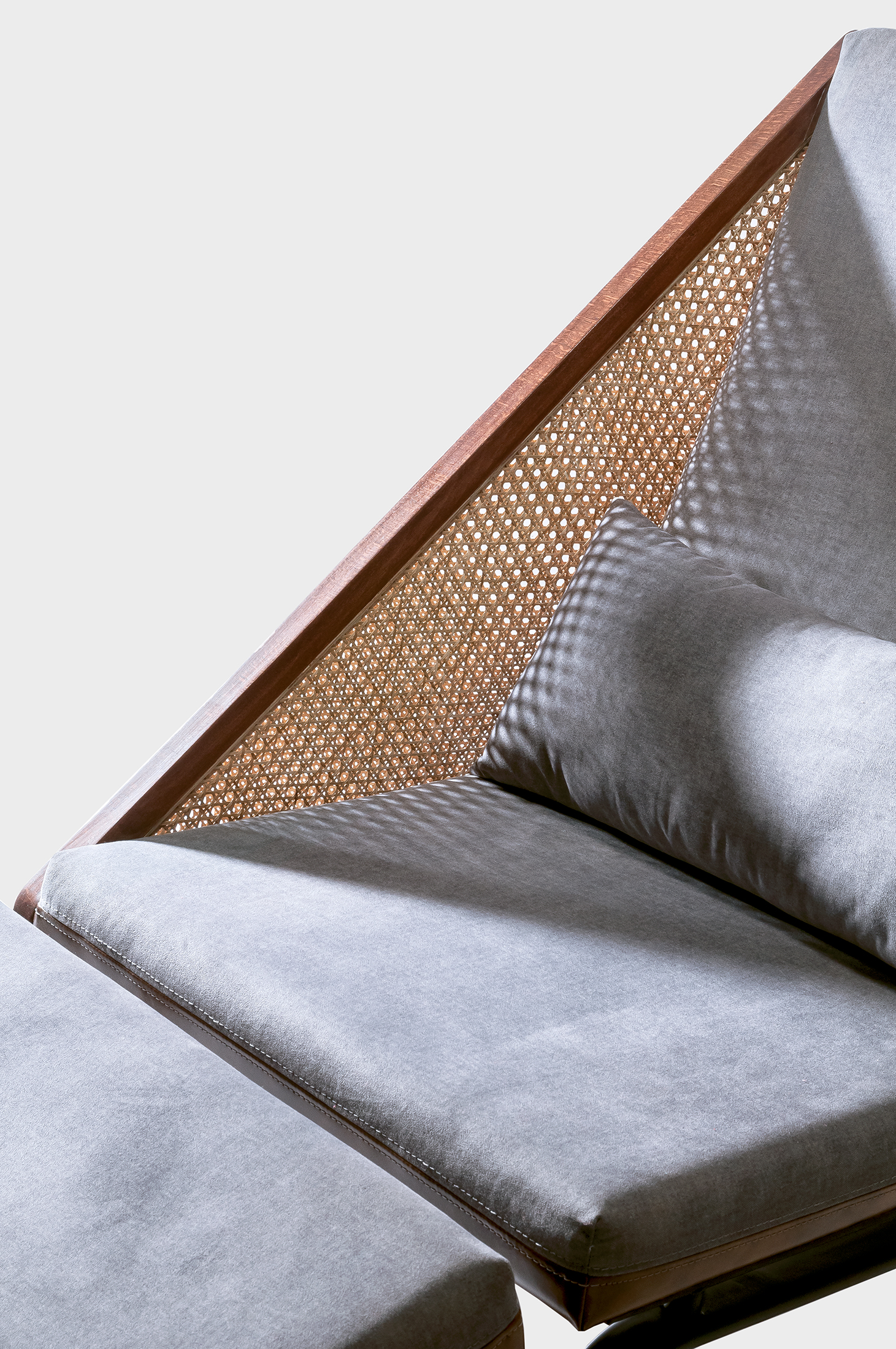 Chaise. Designed by MusseLAB.
Upholstered back and seat held together on a metal frame base with a cane and wood privacy screen.
26,5″ (w) x 65.5″ (d) x 33″ (h)