Arena da Amazônia By gmp Architects
Arena da Amazônia
This stadium design was based on the idea of creating a simple but highly efficient stadium which also makes reference to the special location, to the fascination and natural diversity of forms in the tropical rainforest. Designed for 44,400 spectators, the stadium is located at the central traffic axis that links the airport with the inner city.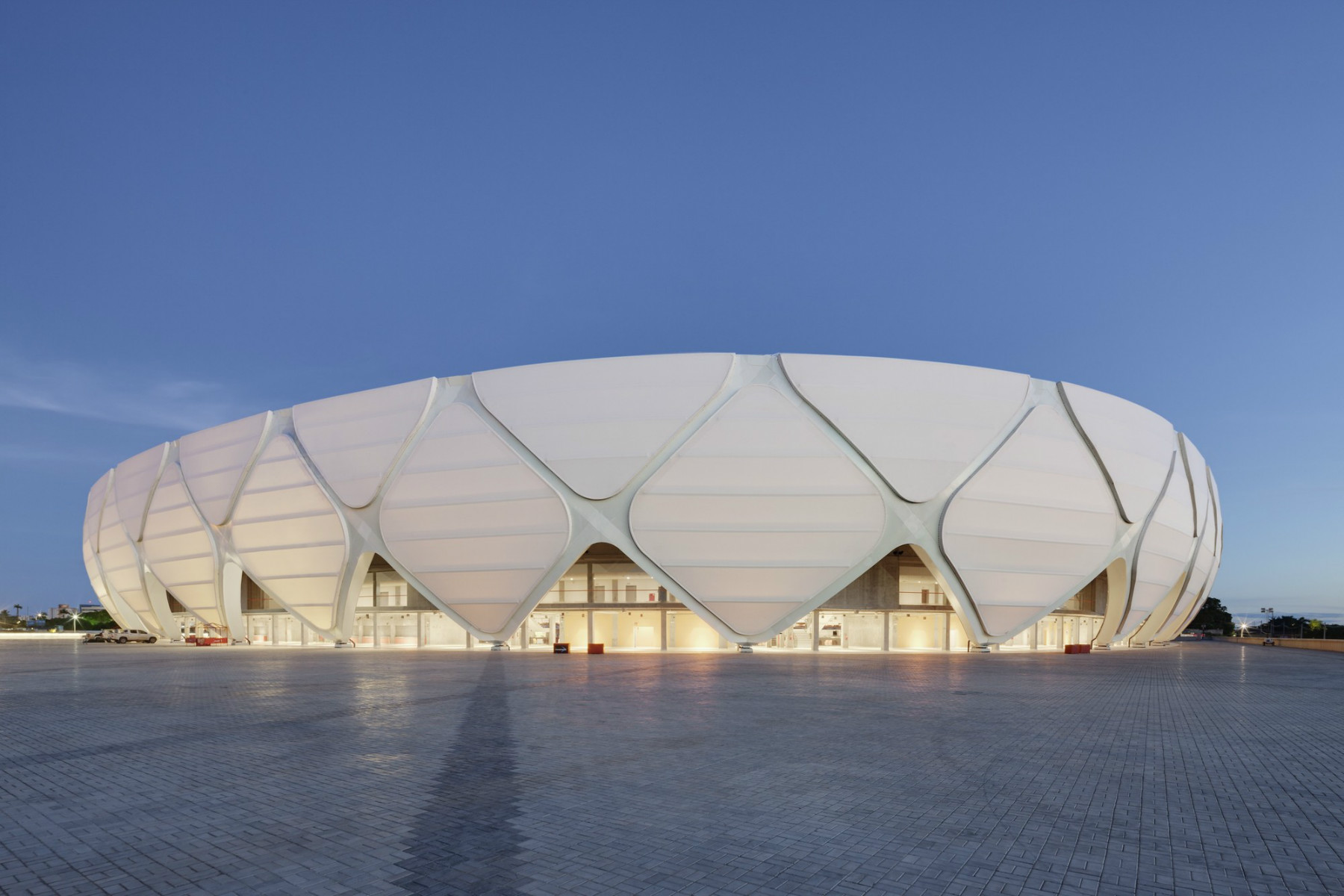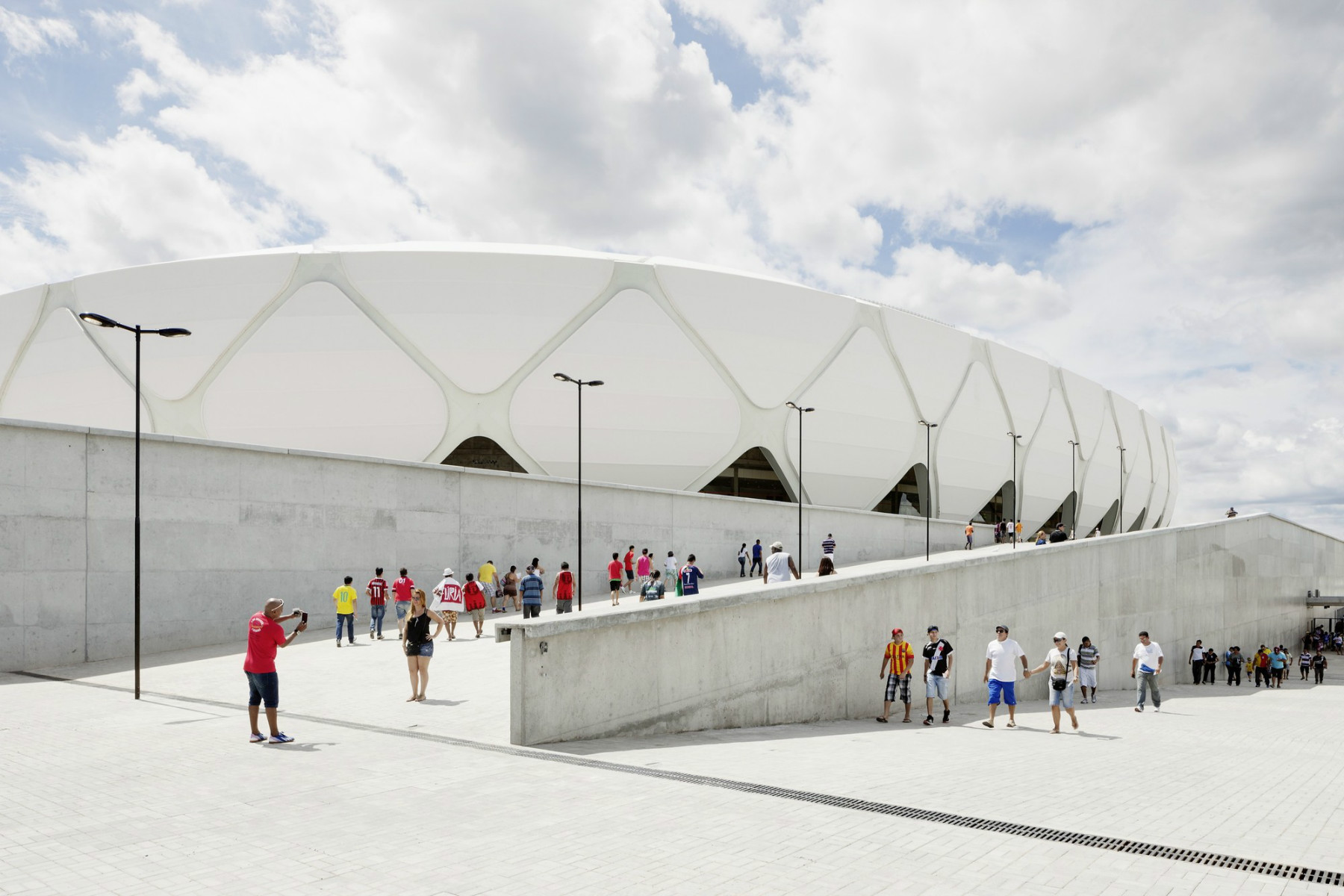 The new building was integrated into a sports park with Sambadrome, field and track facilities, multi-purpose halls and an aquatic center. The project was developed in cooperation with the GMP partner practice STADIA from São Paulo and the structural engineers Schleich bergermann und partner.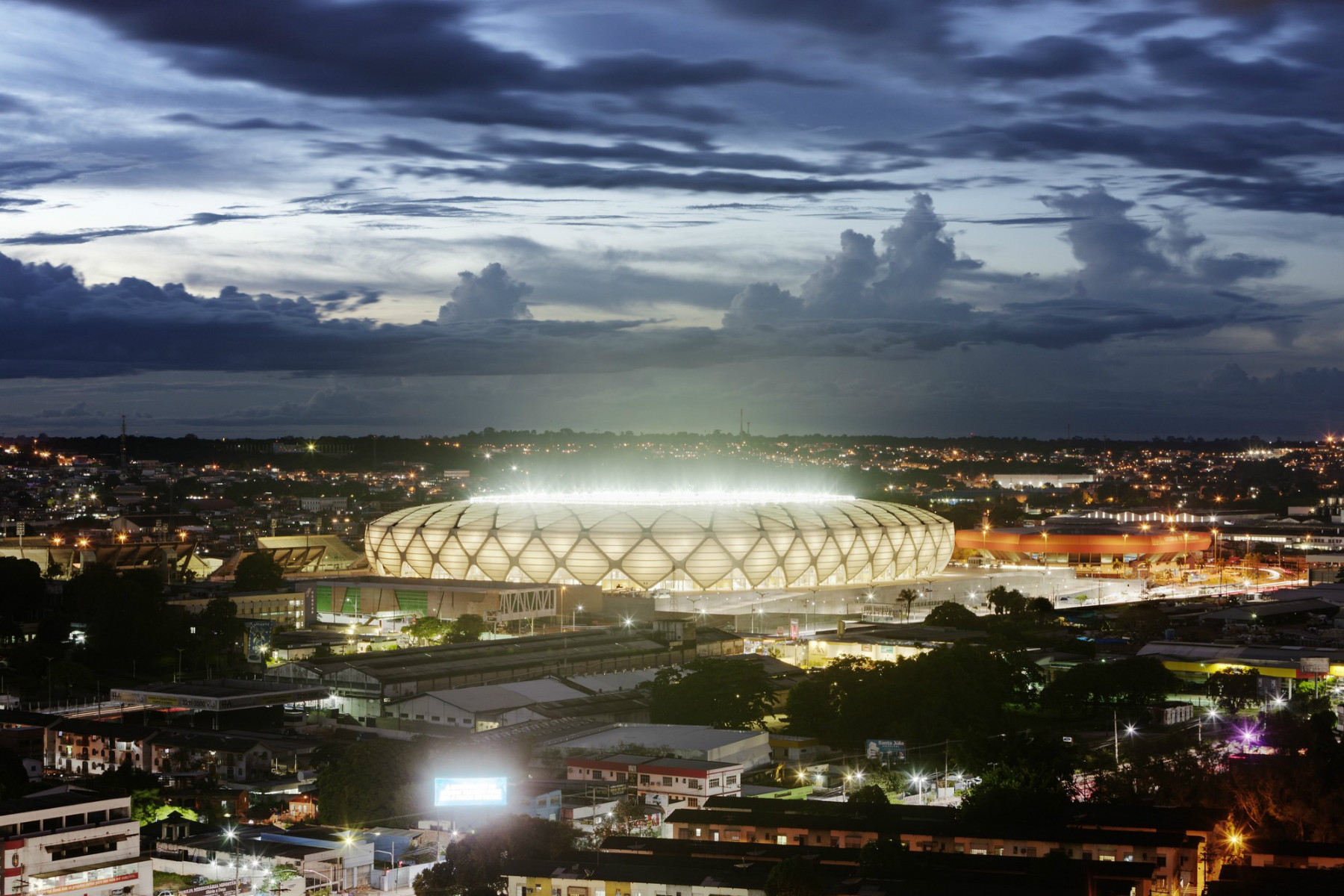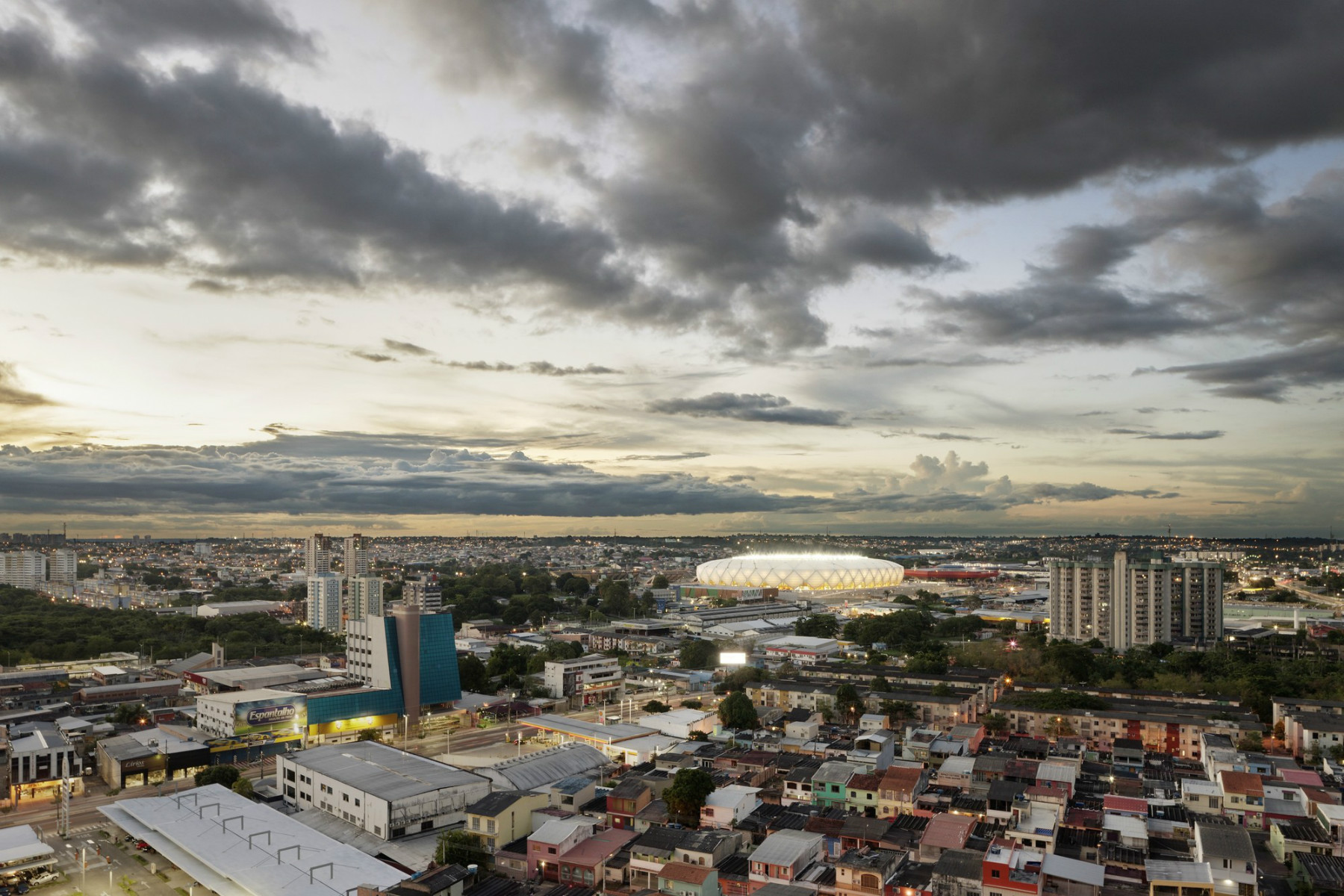 Making best use of the topography with its gentle slope in the terrain, the stadium has been placed on a base that provides space for VIP access, the media, the players and parking spaces. A ring including spectator boxes, offices and a restaurant separate the upper tier from the lower tier, which is recessed in the base.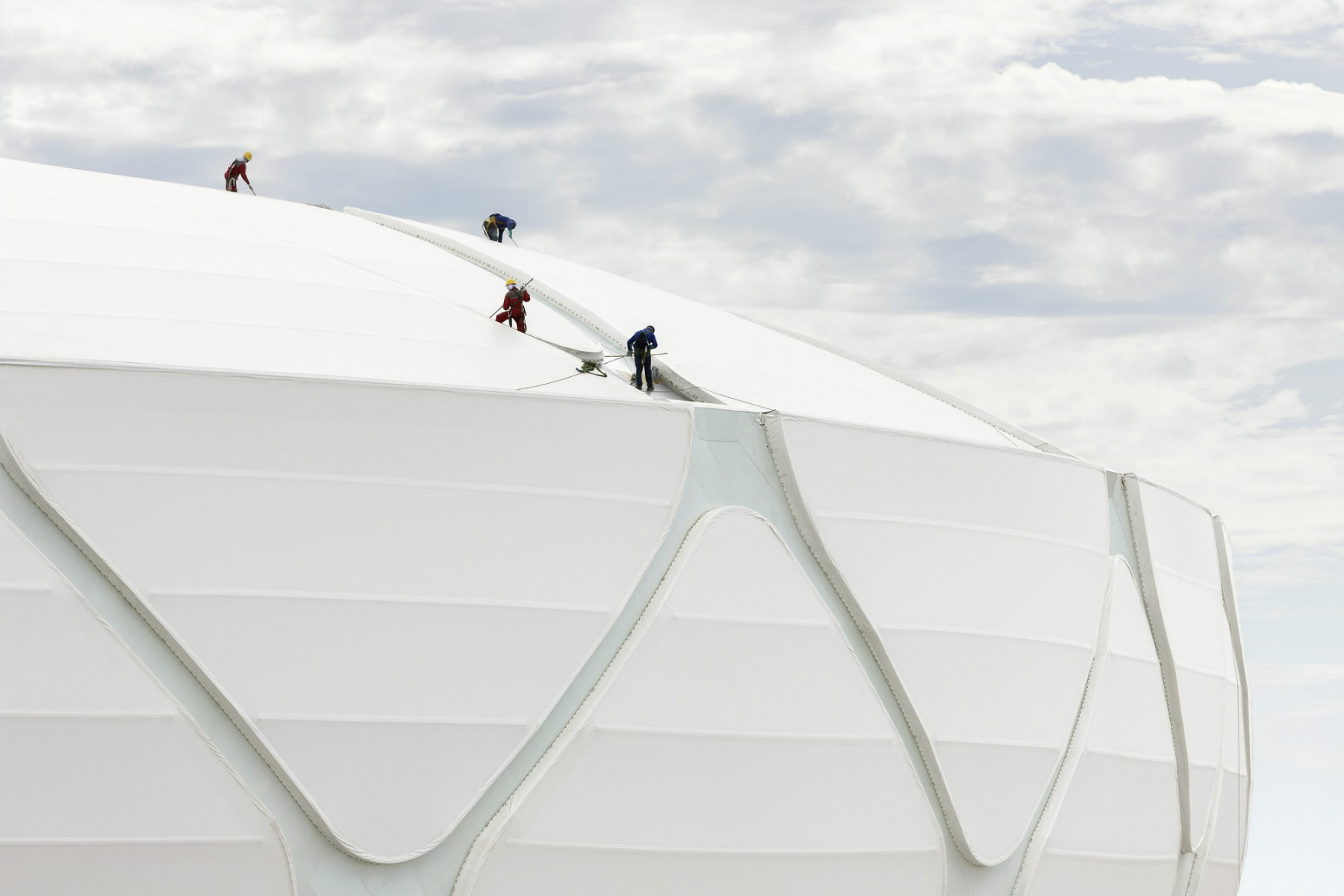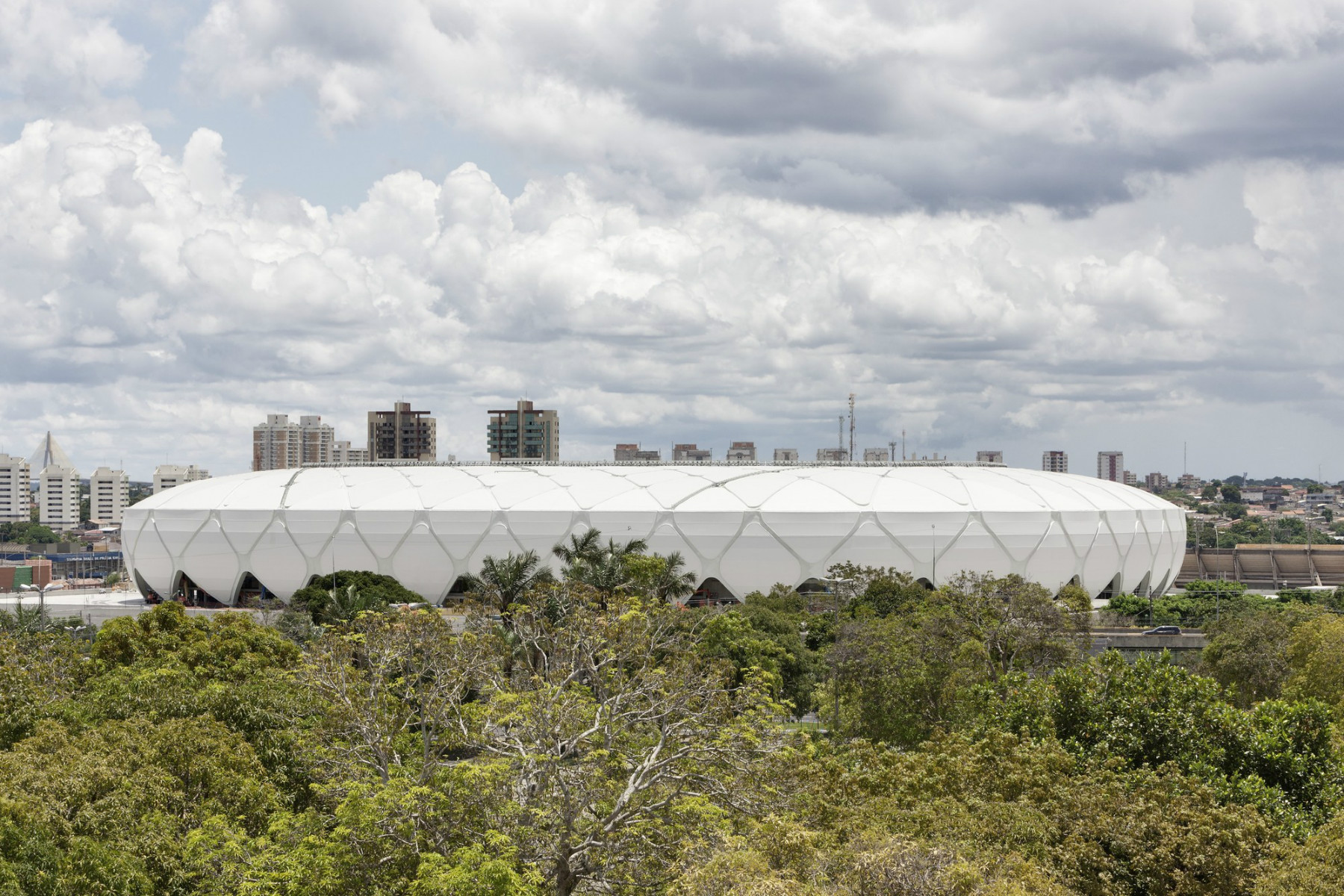 The roof structure is composed of mutually bracing cantilever elements in the form of hollow steel box girders which also serve as large gutters for the discharge of the enormous quantities of water expected during tropical rain events. In view of the hot and humid climate at the Amazon, the roof extends into a facade that provides shade to the spectator balconies and vertical access routes. The roof and facade panels consist of translucent glass fiber fabric.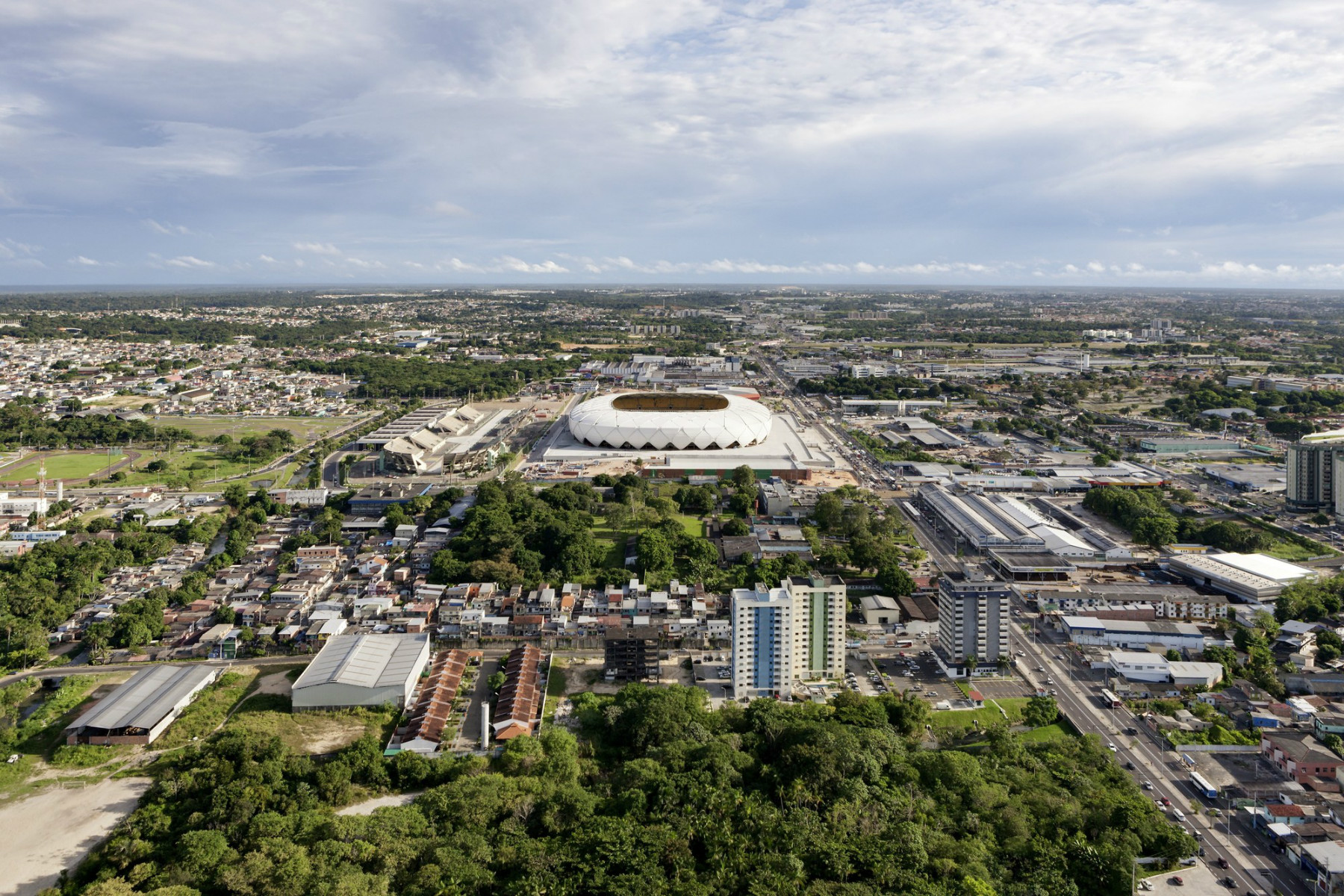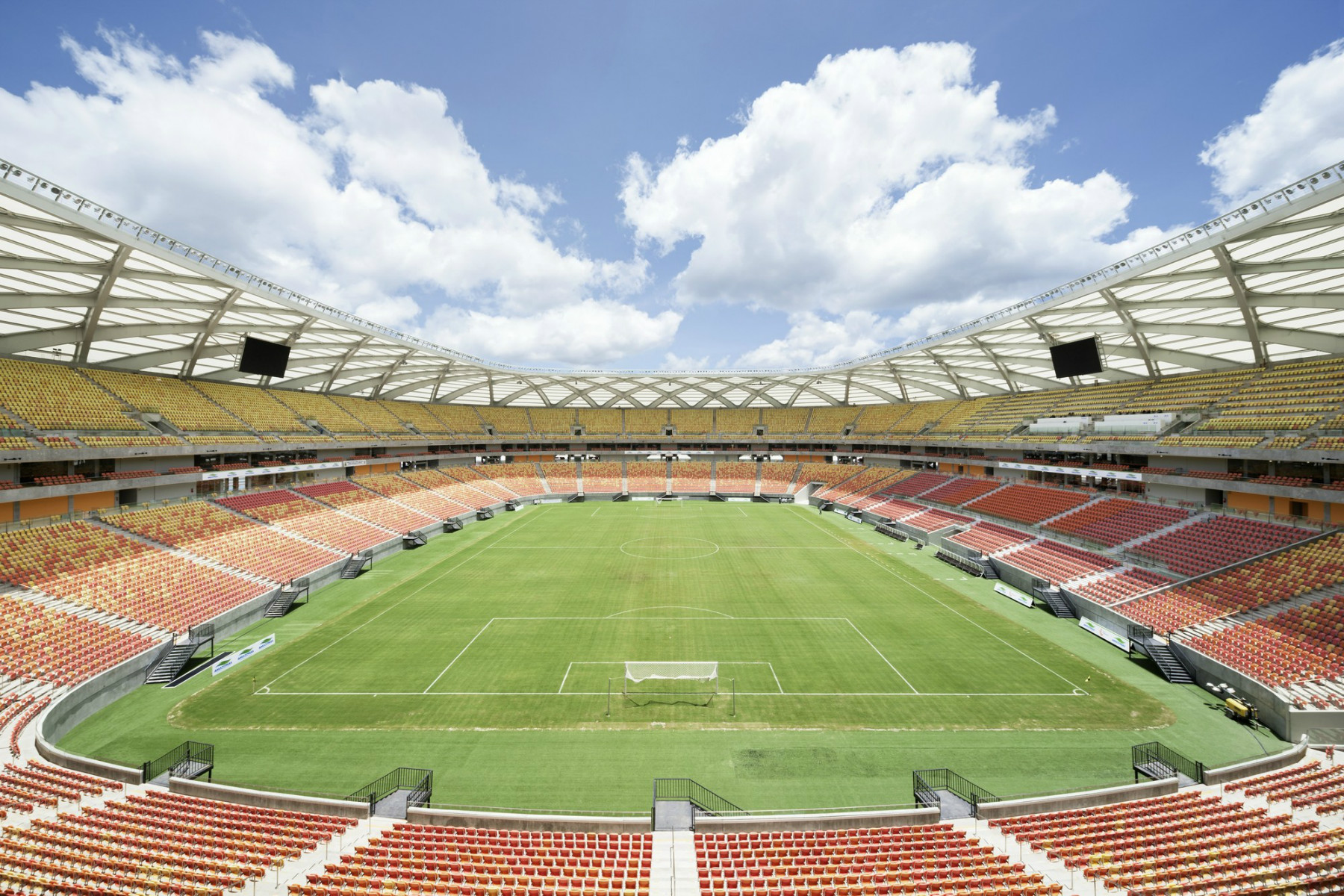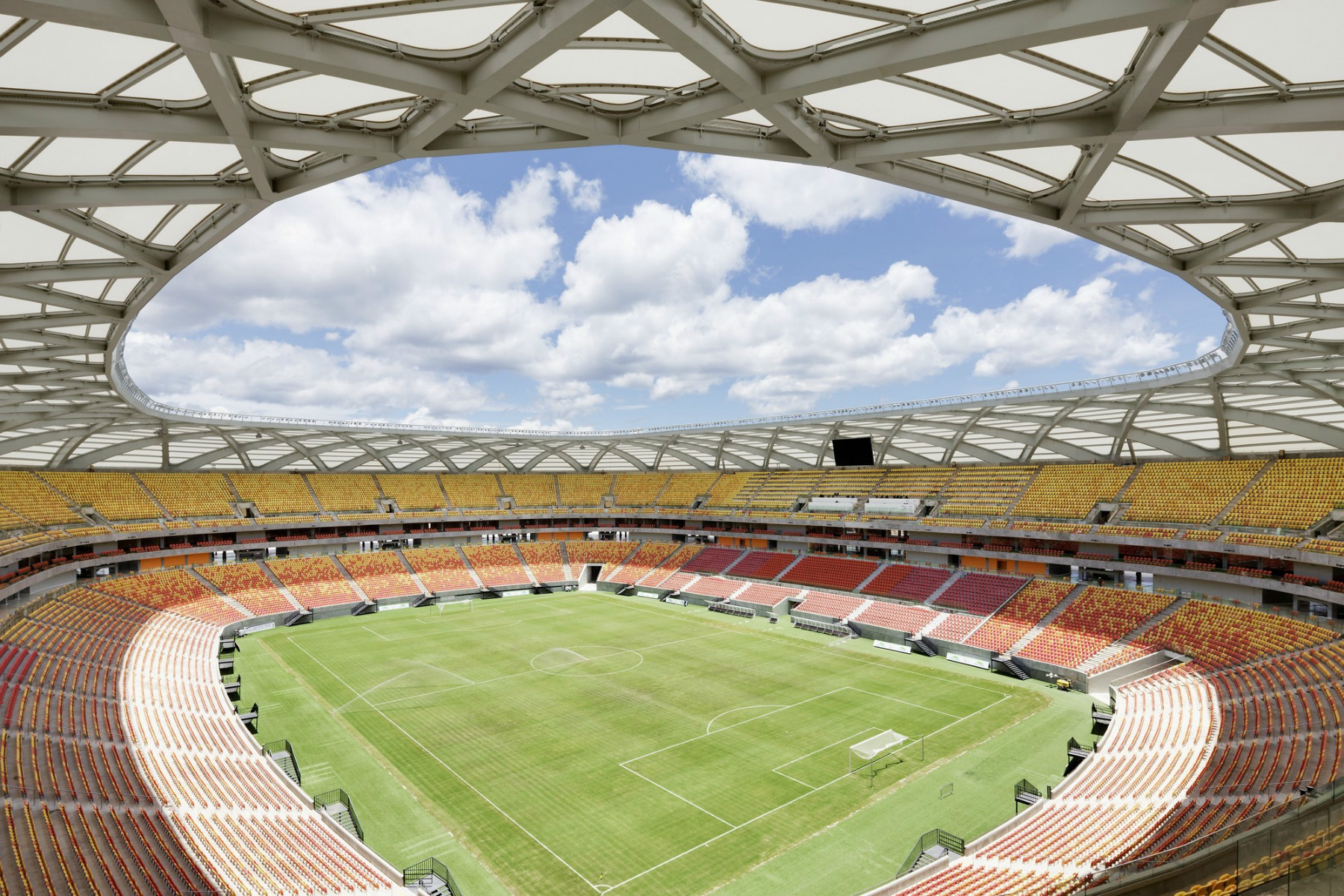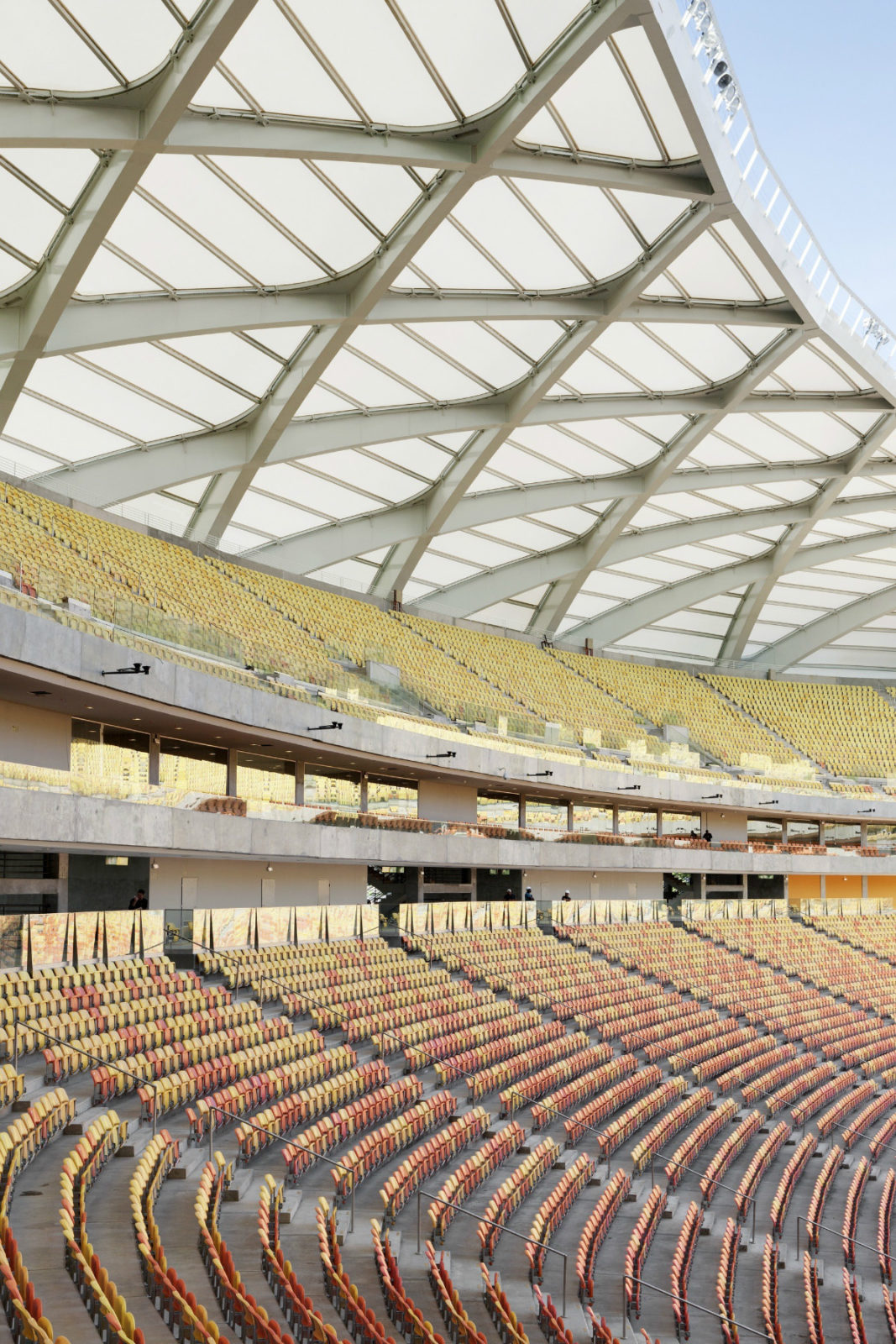 The Arena da Amazônia is one of the world's first stadiums to be certified under the LEED scheme administered by the US Green Building Council.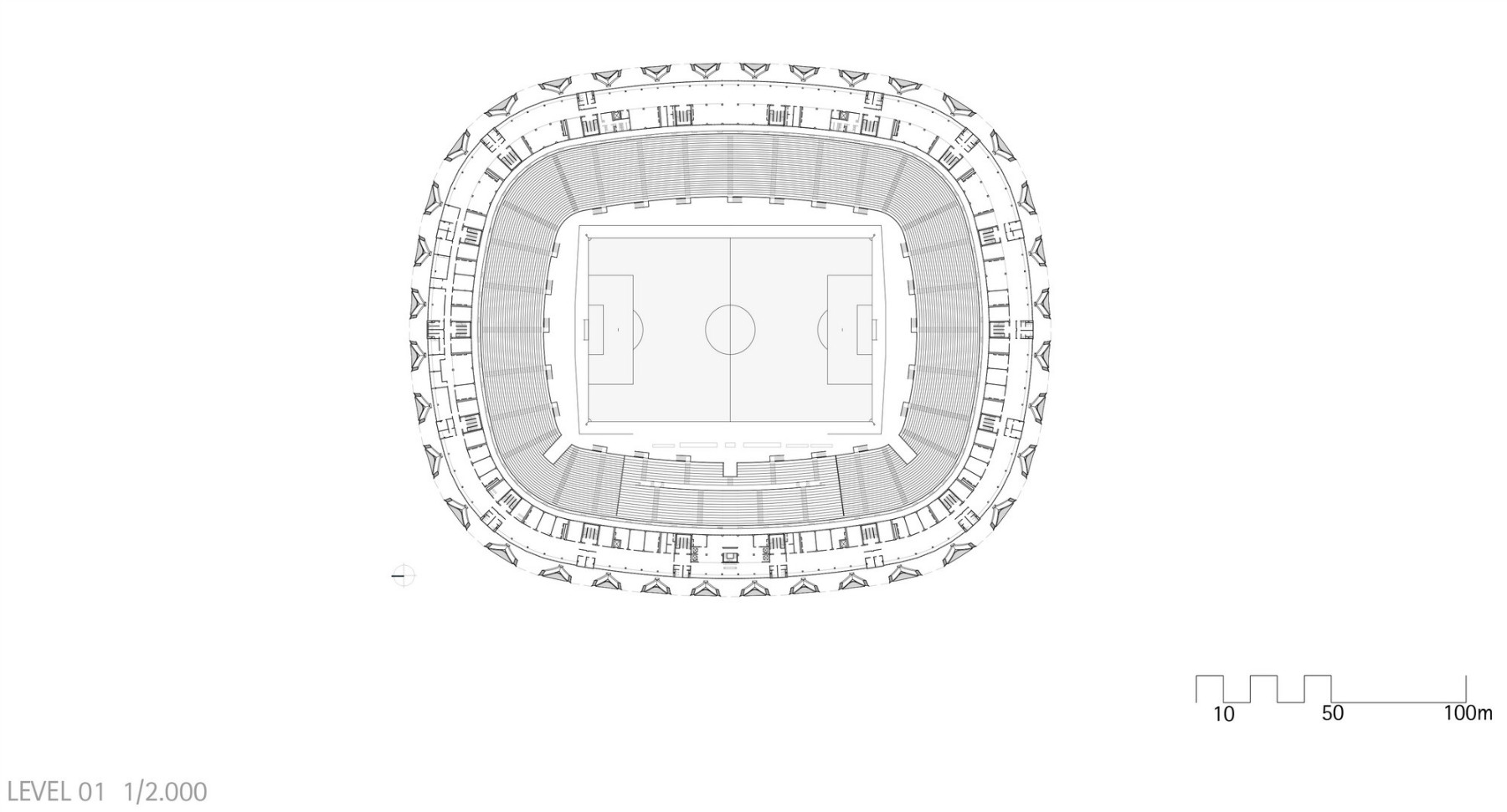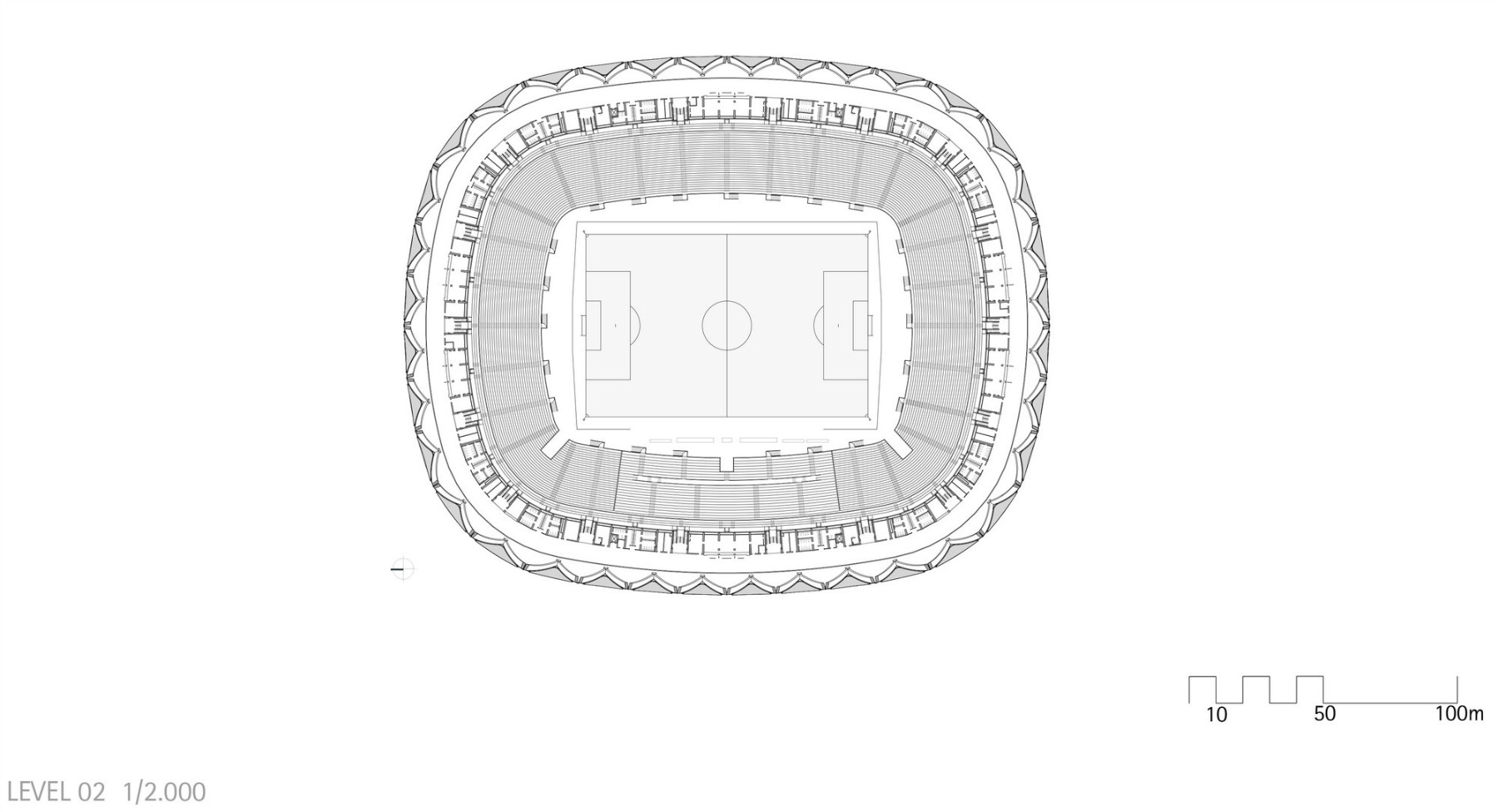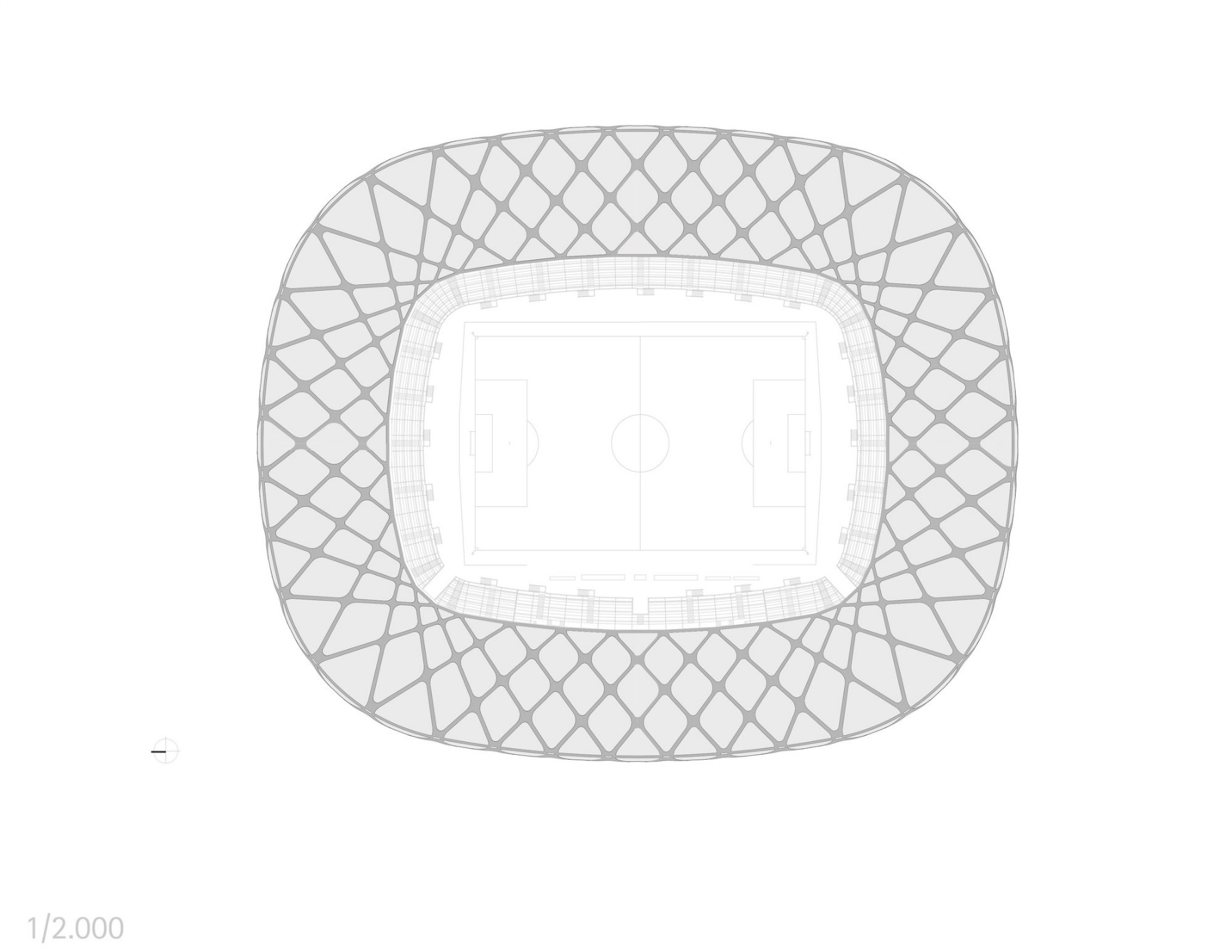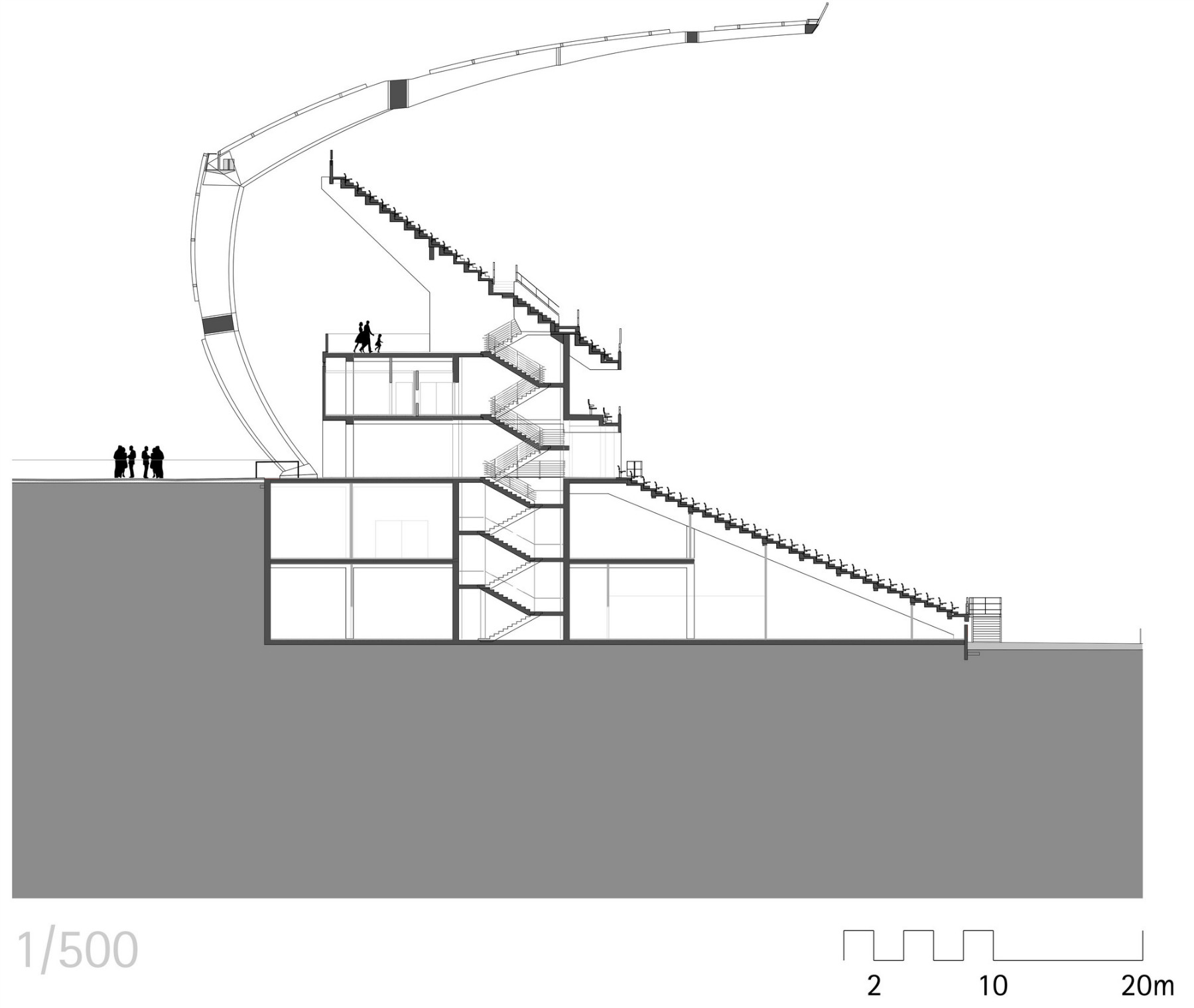 Project Info
Architects: gmp Architects
Location:  Amazonas, Brazil
Year: 2014
Type: Stadium
Photographs: Marcus Bredt
Source: Arch 20