Cafeteria Design for SAP,Gurgaon | The Blue Leaves Design Group
From Designers Diary: Our firm, The Blue Leaves Design Group, won the competition to design the new cafeteria for SAP. SAP is the world's largest business software provider. It needed a new cafe for its employees at their ground floor facility at Vatika Towers, Golf Course Road, Gurgaon. The cafe serves 800 people in a session with a seating capacity of 200 pax at one time. The project was managed by Cushman & Wakefield (C&W).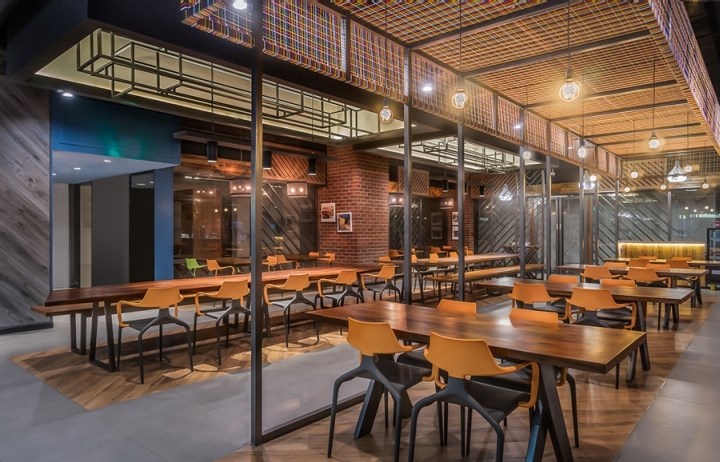 Our design focused on 3 concepts: Flexibility, Collaboration & Warmth. The Cafeteria has endless seating options for flexibility and collaboration. High tables, low tables, benches, counter seating. Its also planned for larger meetings, conferences & town halls. Lighting plays a crucial role in the scheme to highlight different areas. Each zone has its typical feature light to differentiate.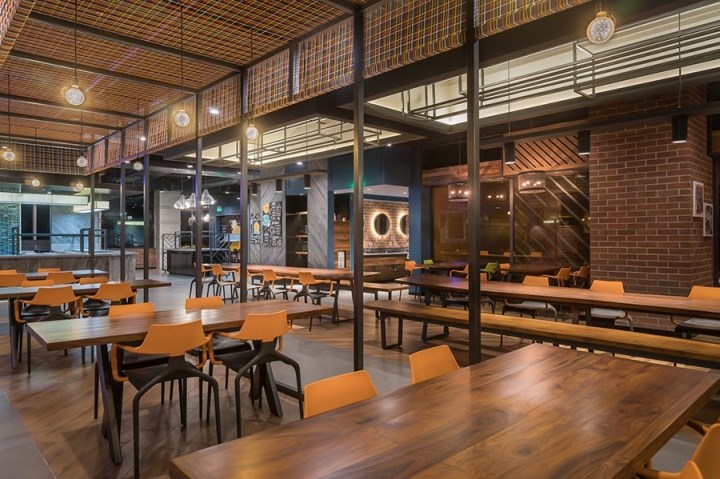 We've used lots of natural materials like raw wood, stone, concrete & metal. SAP wanted the cafe to have an upscale feel. Hence the use of leather, Italian marbles, hand cut tiles, thread work etc. These complimented well with the raw feel of the space. The project has been very well received in general and especially by SAP and C&W.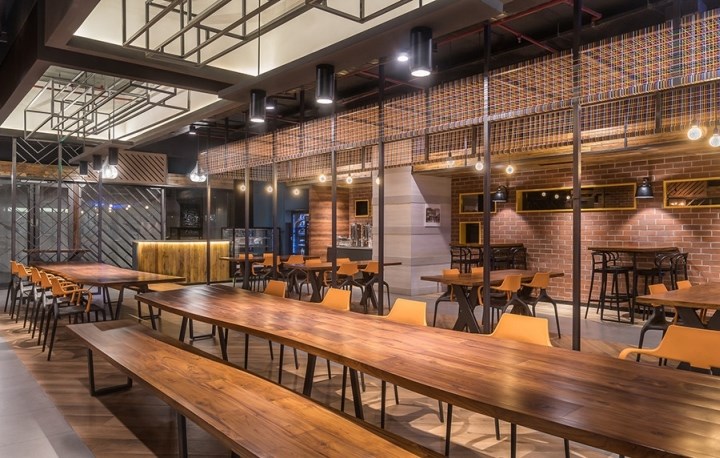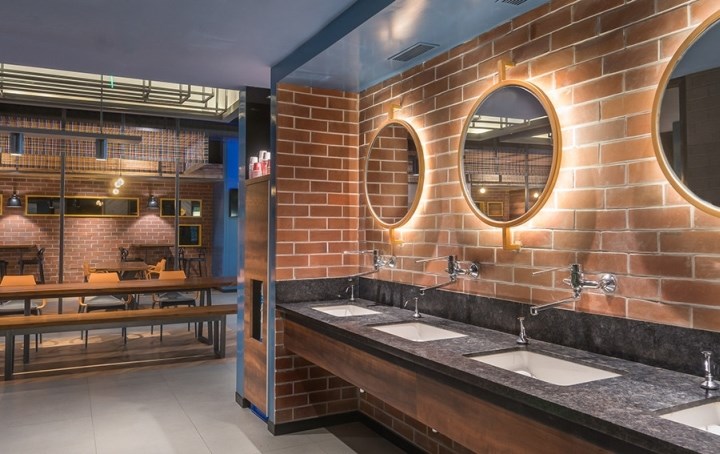 To promote collaboration and flexibility, we used a variety of seating configurations. There's lots of mild steel work in the ceilings and walls to give the space an industrial look and feel. The remaining ceiling is exposed and finished in black paint. Jalis derive forms from the SAP logo. Overhead planters and reception tables are made in reclaimed wood. Tables are also made in polished natural teak.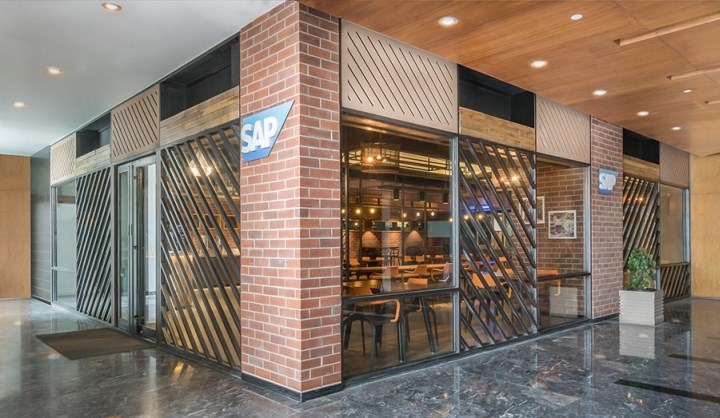 The interiors comprise of many natural materials. These include exposed brick tiles, raw wood, concrete finishes and a lot of metal work. These juxtapose with high gloss finishes such as mirrors, italian marbles and duco. Since the client wanted the cafe to look upmarket, we used hand cut tiles for the bain marie back walls. Ceilings of Multi coloured hand woven jute strings highlight one type of seating.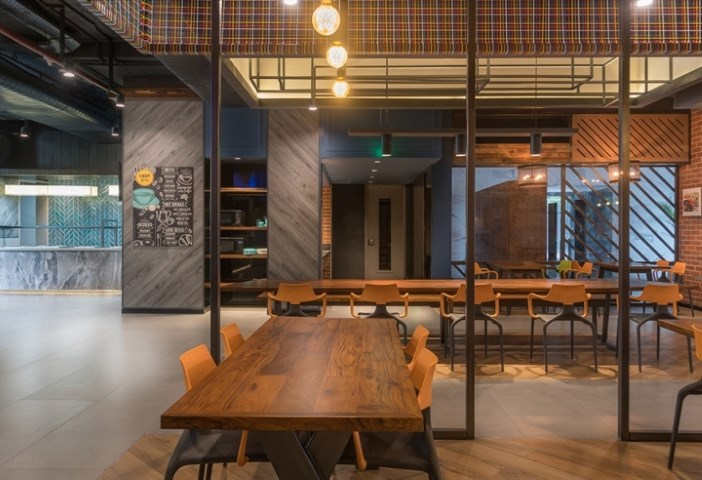 Design: The Blue Leaves Design Group
Photography: Design Visuals