&nbsp
Cafe Designed With Royal And Classical Look | Rudhraksh Designer
This Surat cafe is designed with a mixture of British and Modern concepts along with different bright brick cladding which creates a pleasant climate around for the Burst of Art. The idea was to design a place full of space where everyone feels welcomed.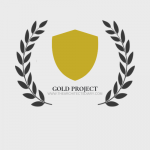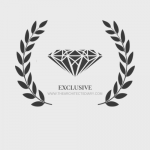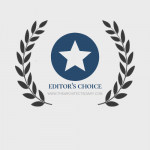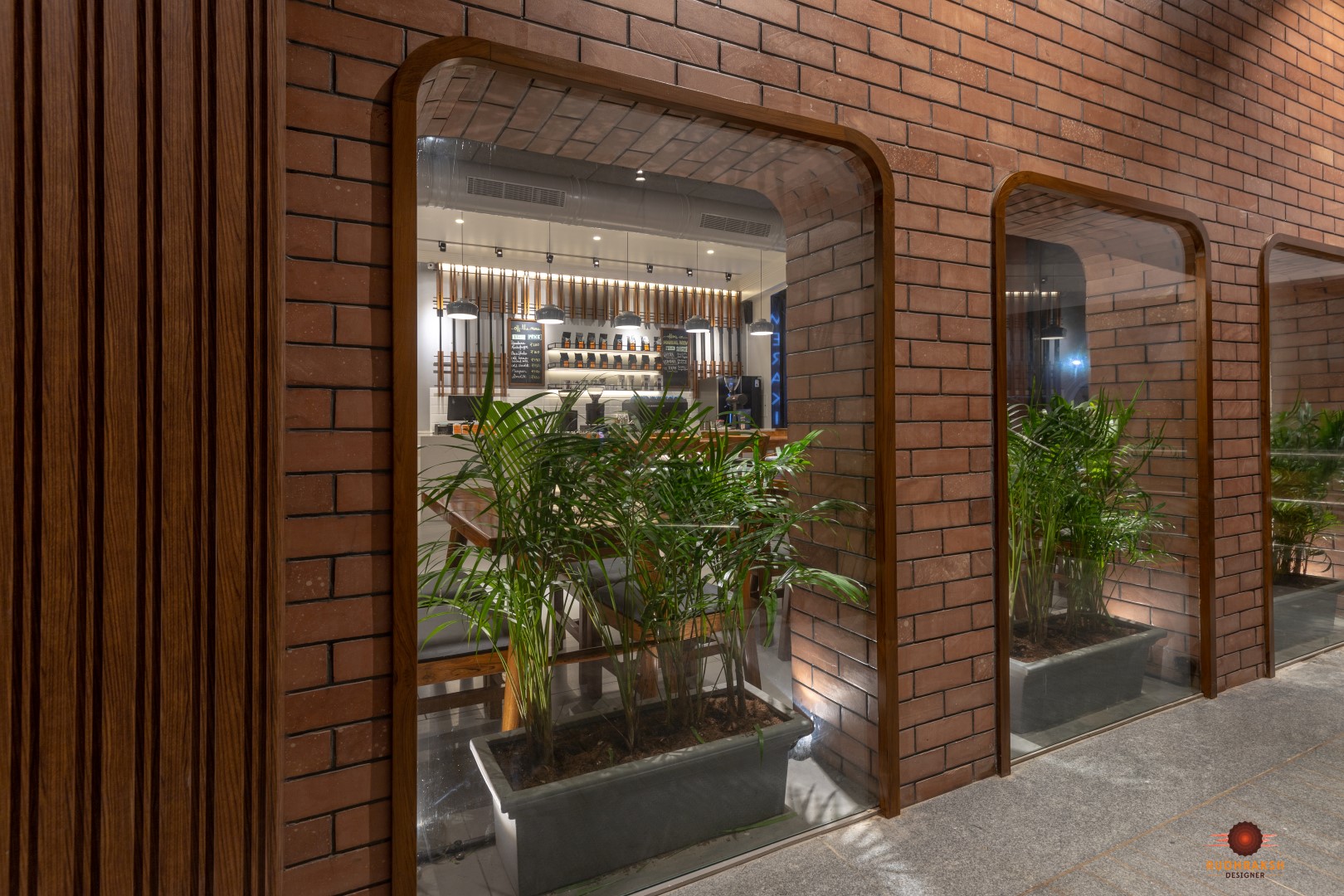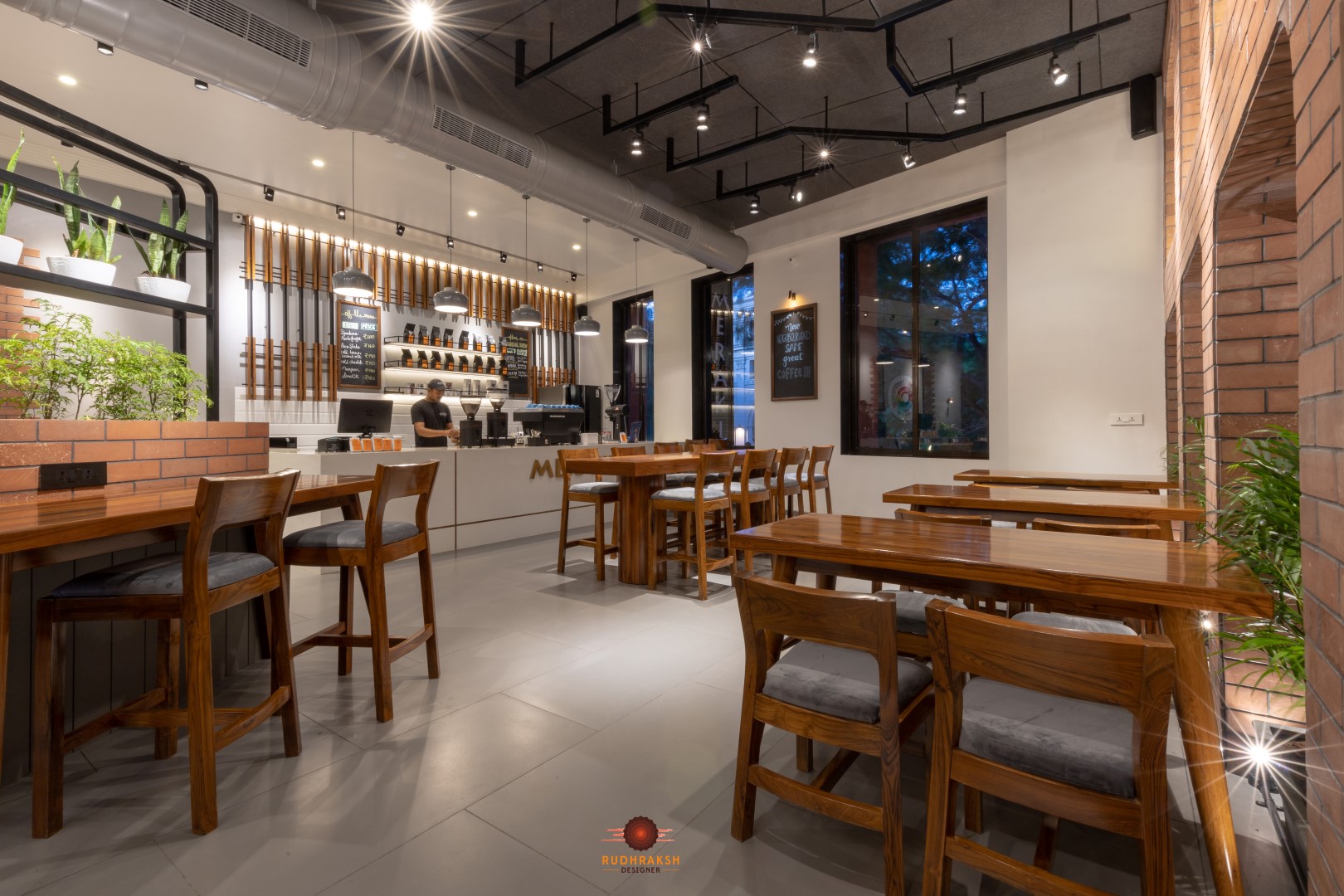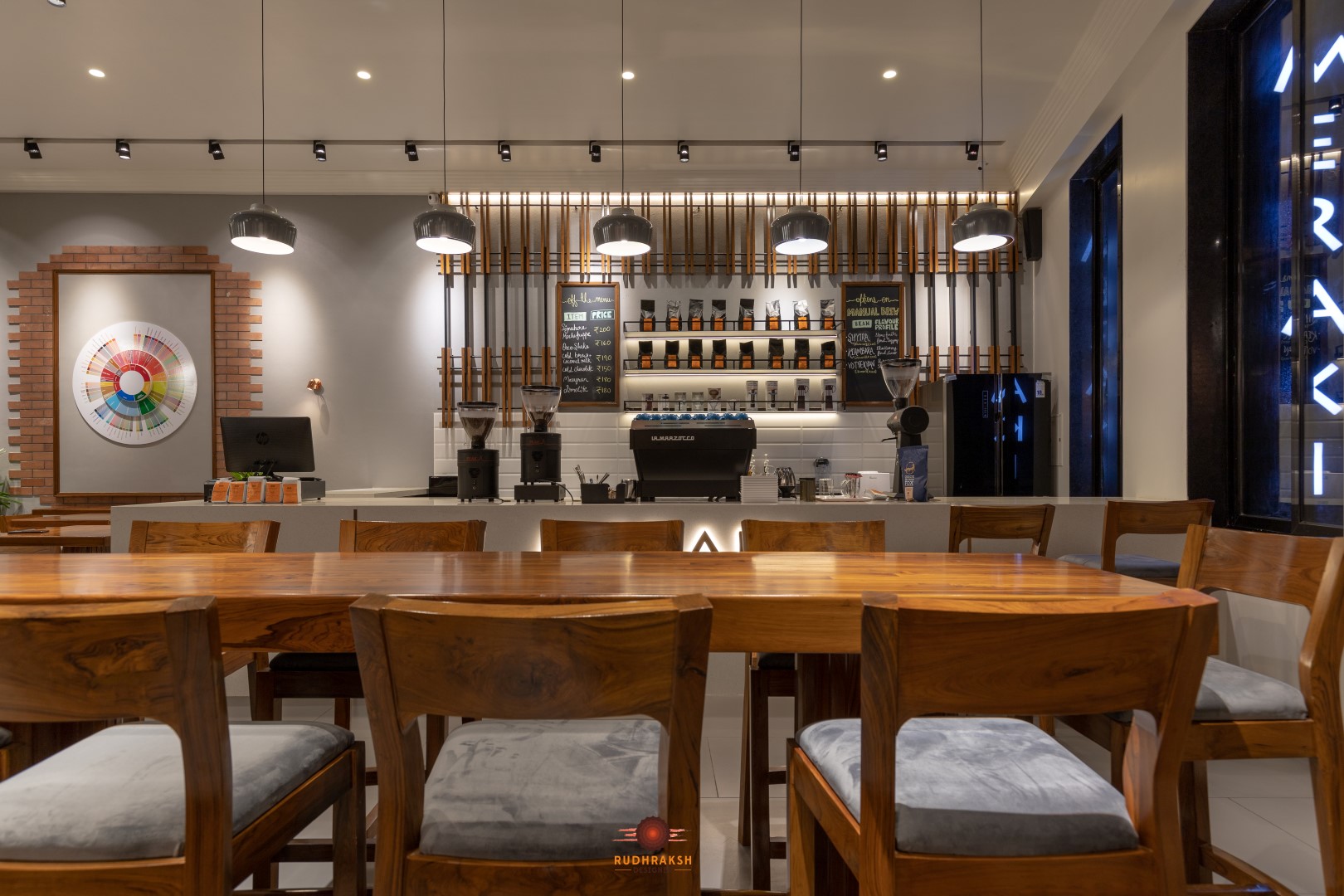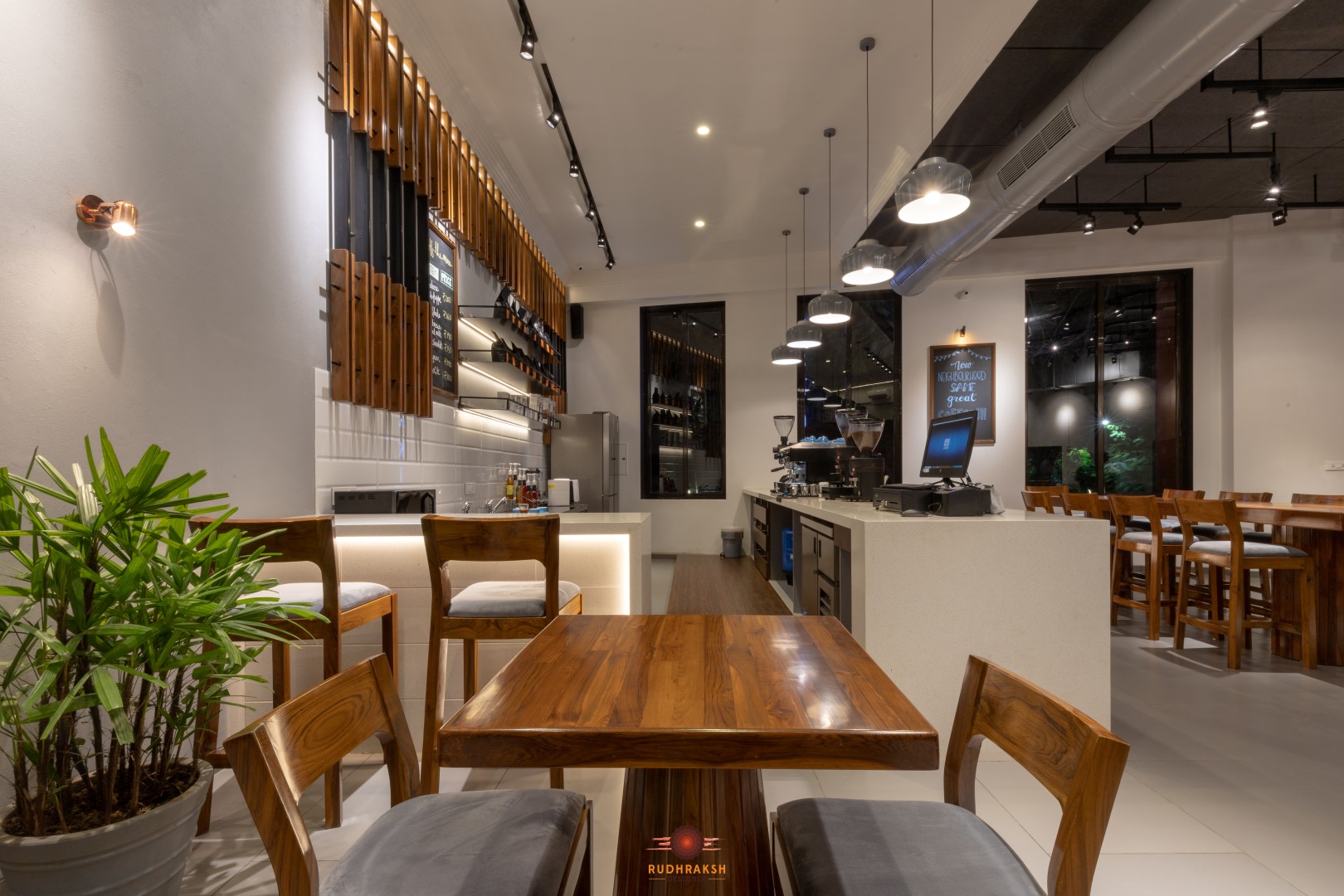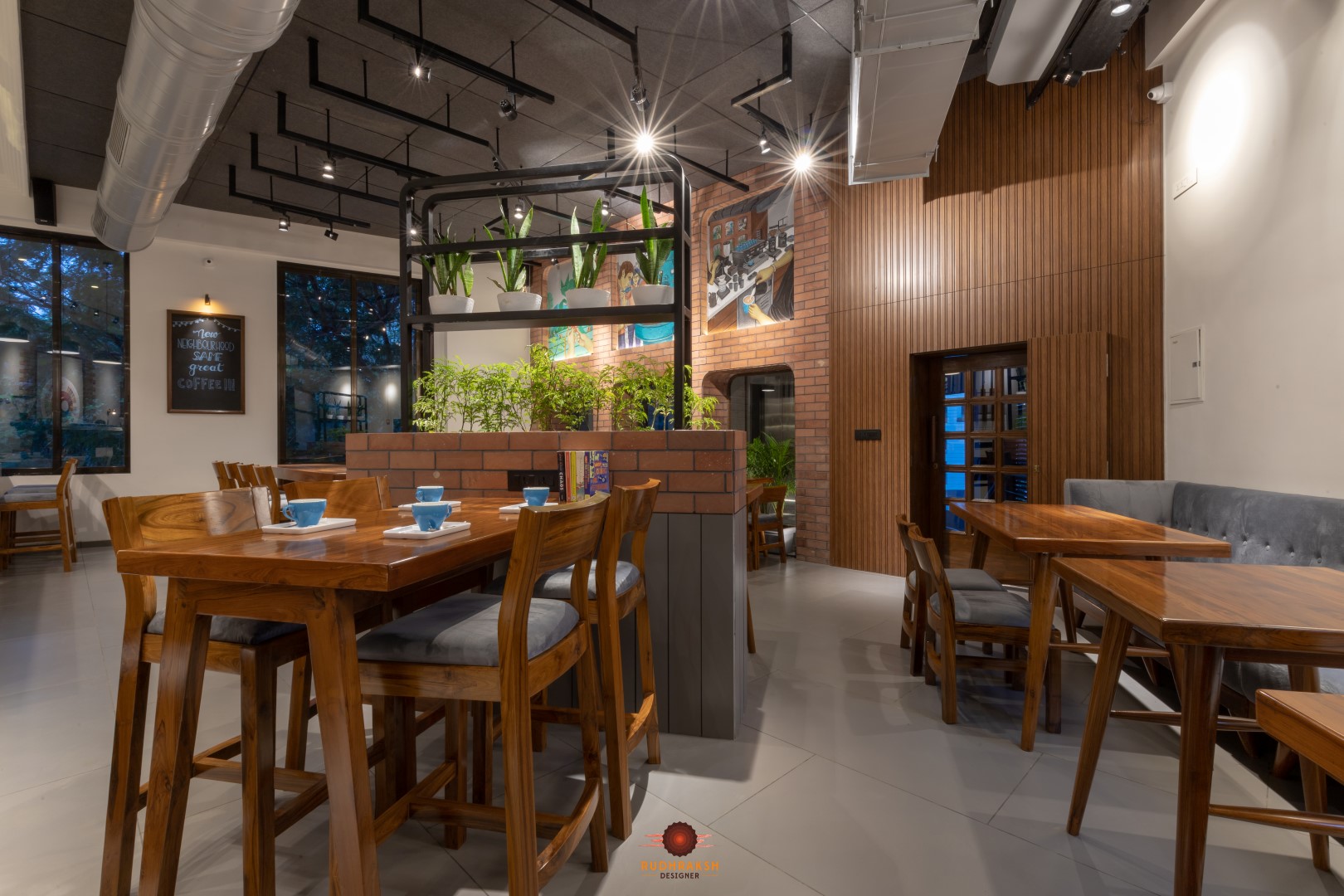 The client is very much obsessed with a royal and classical look, so they are very clear-headed with the concept of their cafe from the initial stage. Keeping this concept in mind we decided to design this cafe by giving more space, perfect use of lighting and ideal use of materials. After working on drawing and discussion with clients we finalized the plan and elevation for this cafe.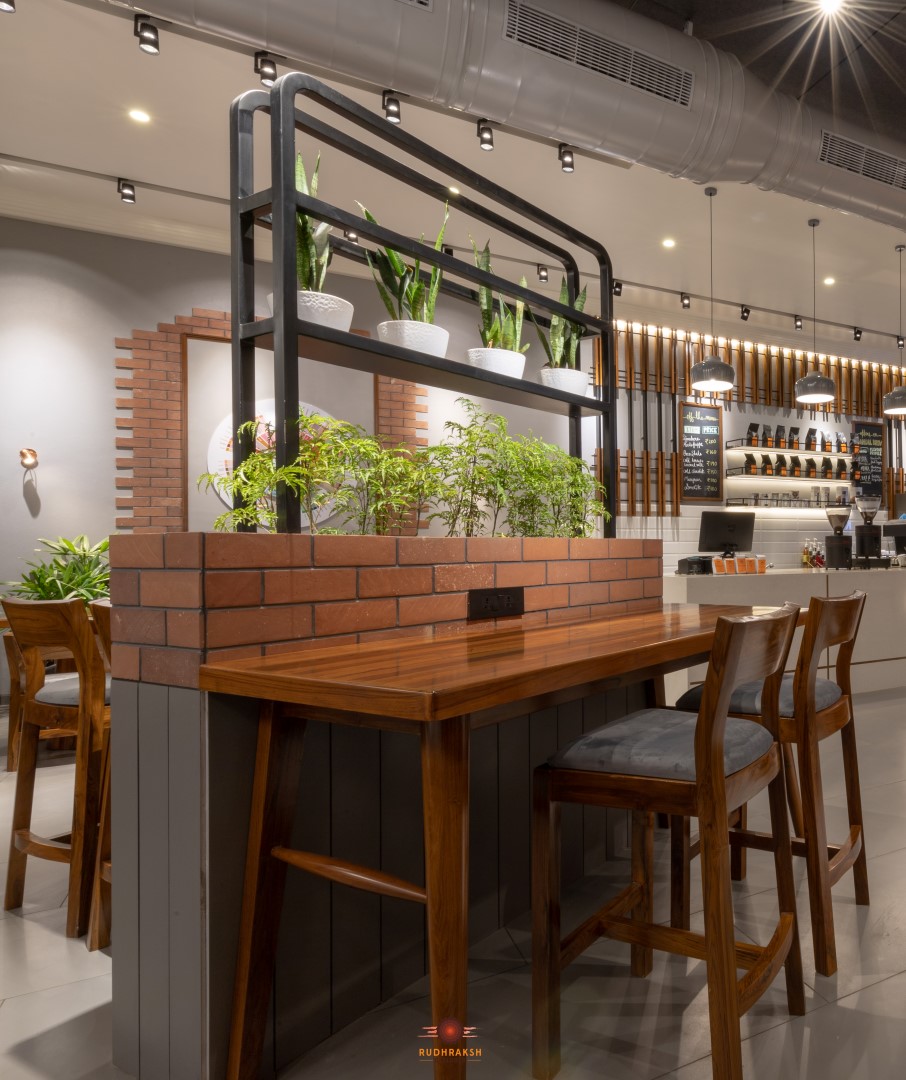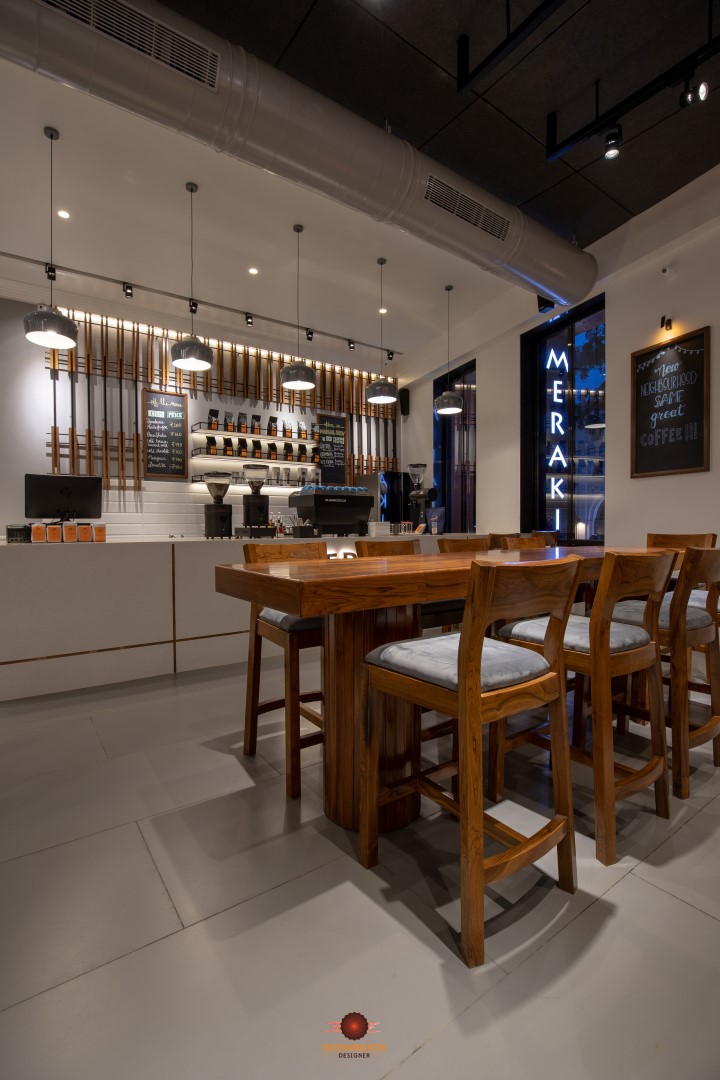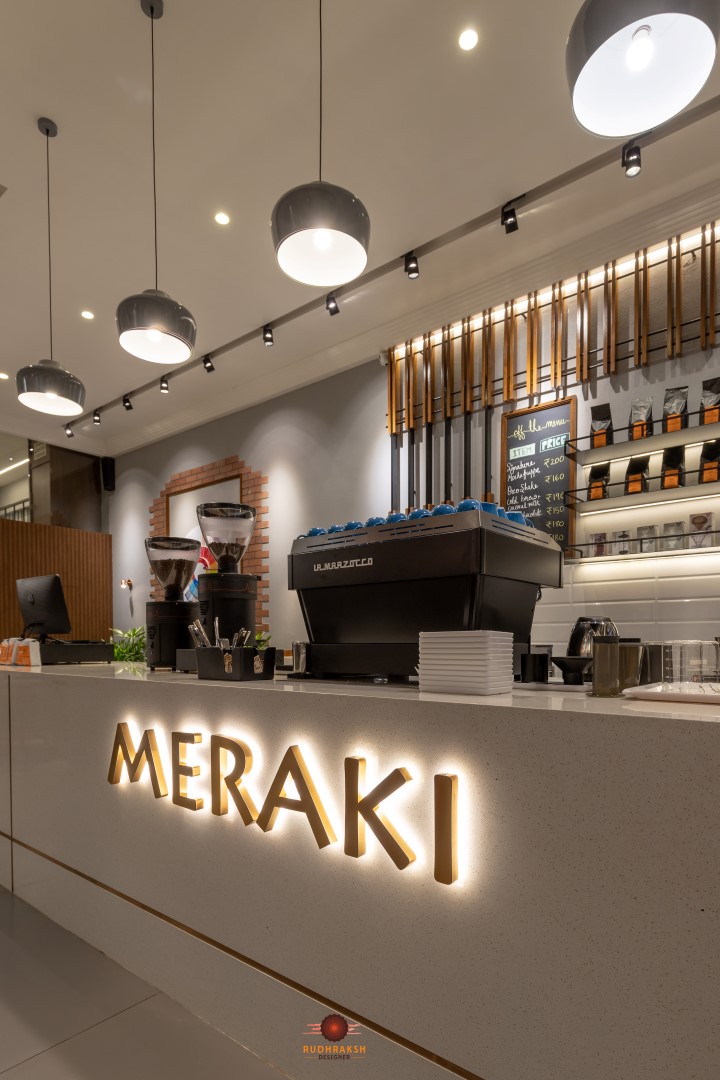 We determine to take the material as per the concept. Natural wood, metal, veneer, brick and colors are the materials that are suitable for clients and also it is evaluating the royalty.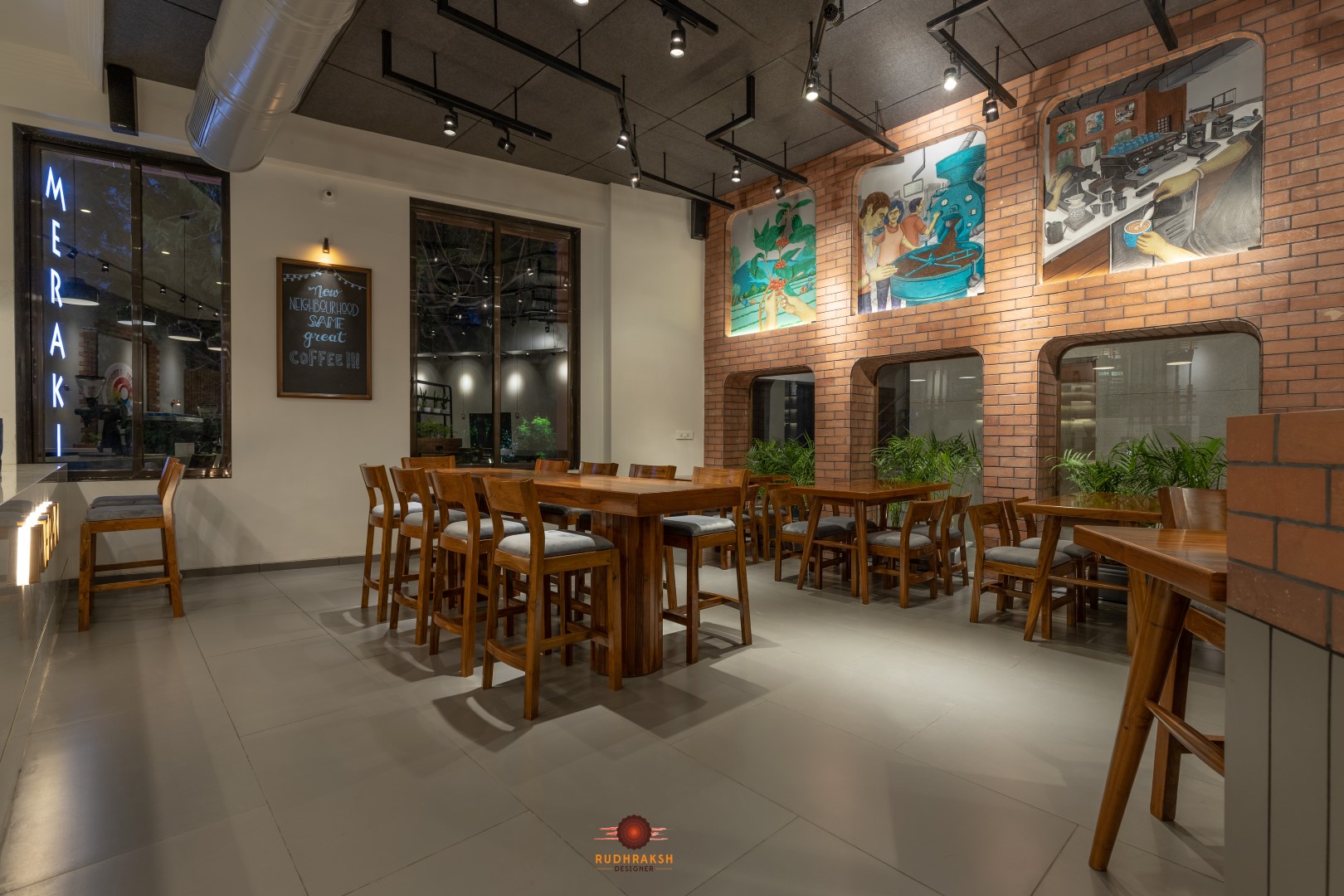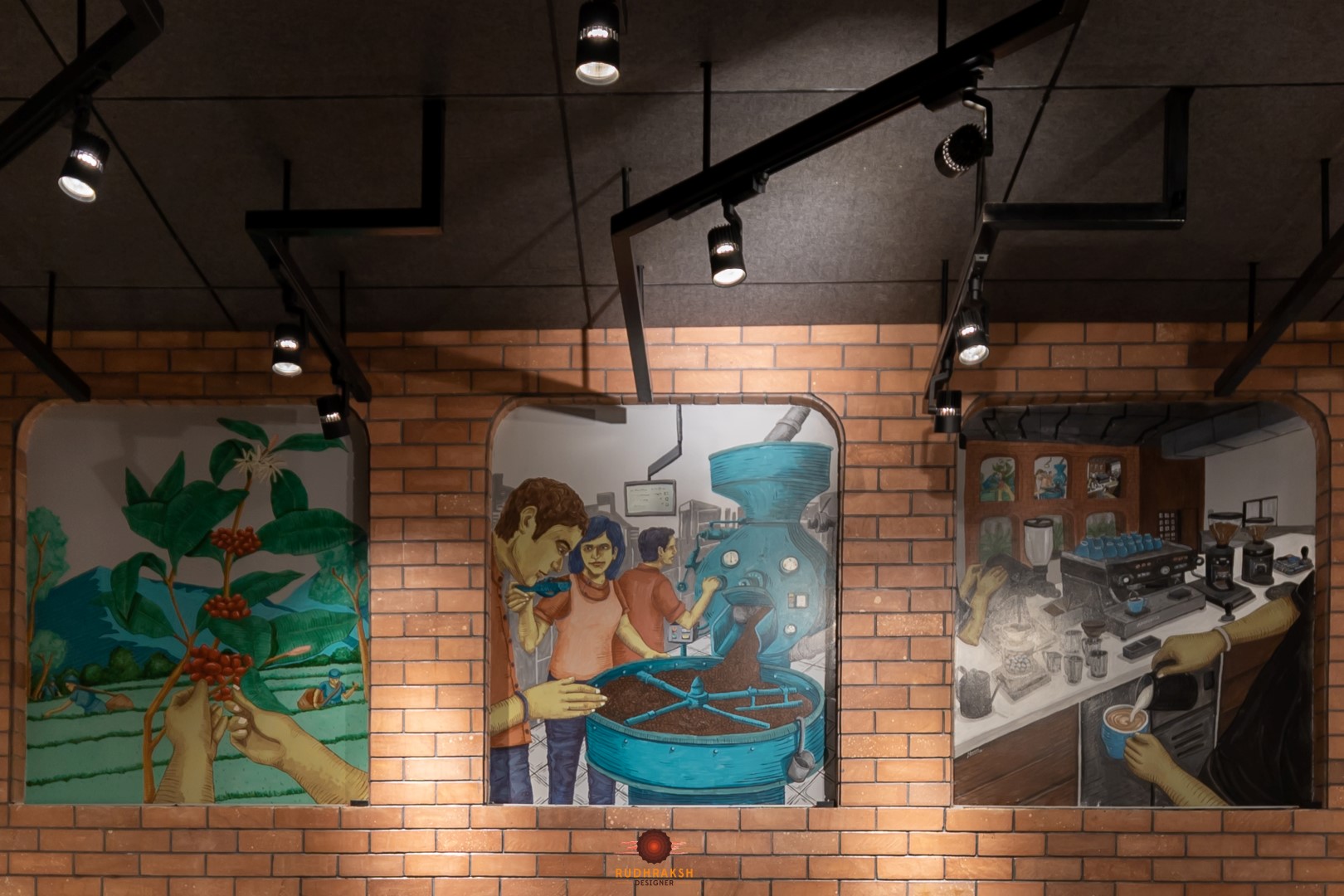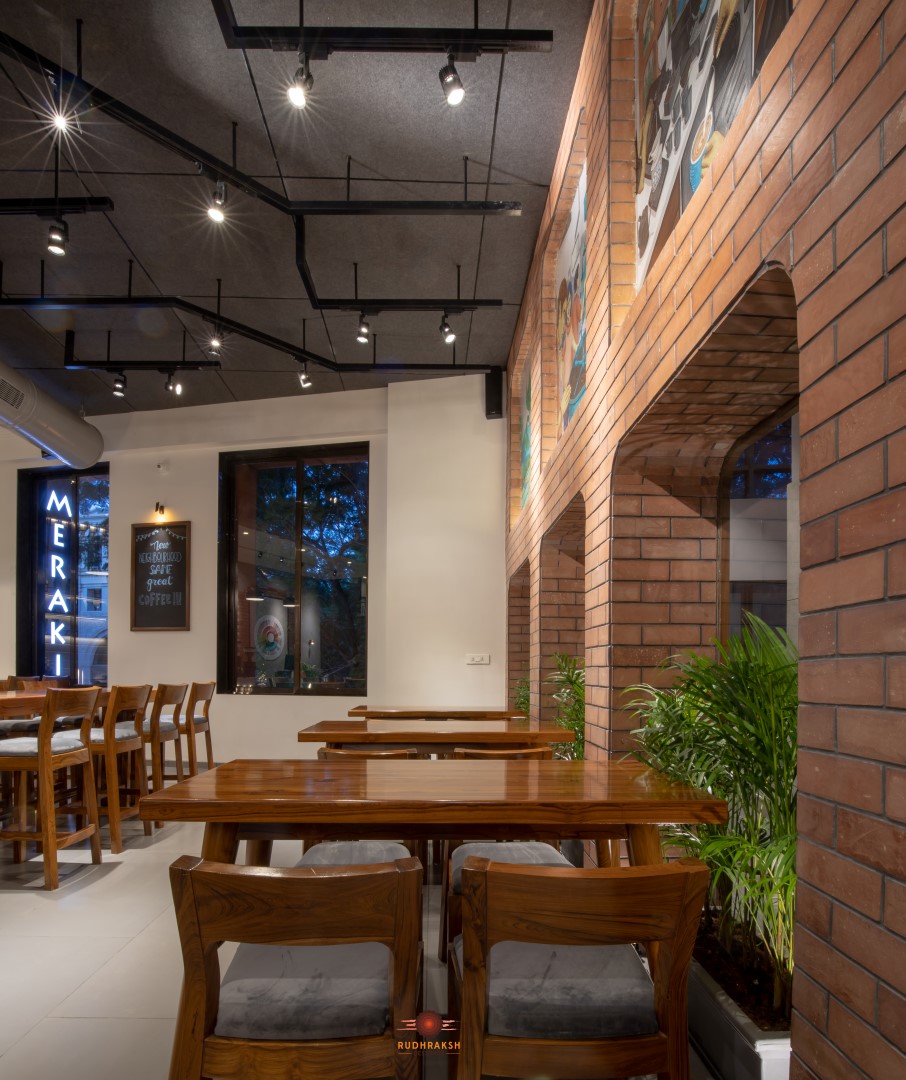 The cafe is highlighted by paintings, murals and arti facets. We have played with very basic color viz., grey, brown n white. Apart from colors and material we have very much focused on the lighting as this plays a very vital role to give out the best design. We have used a specific amount of light as per requirements and also taken care of the people who are using this cafe.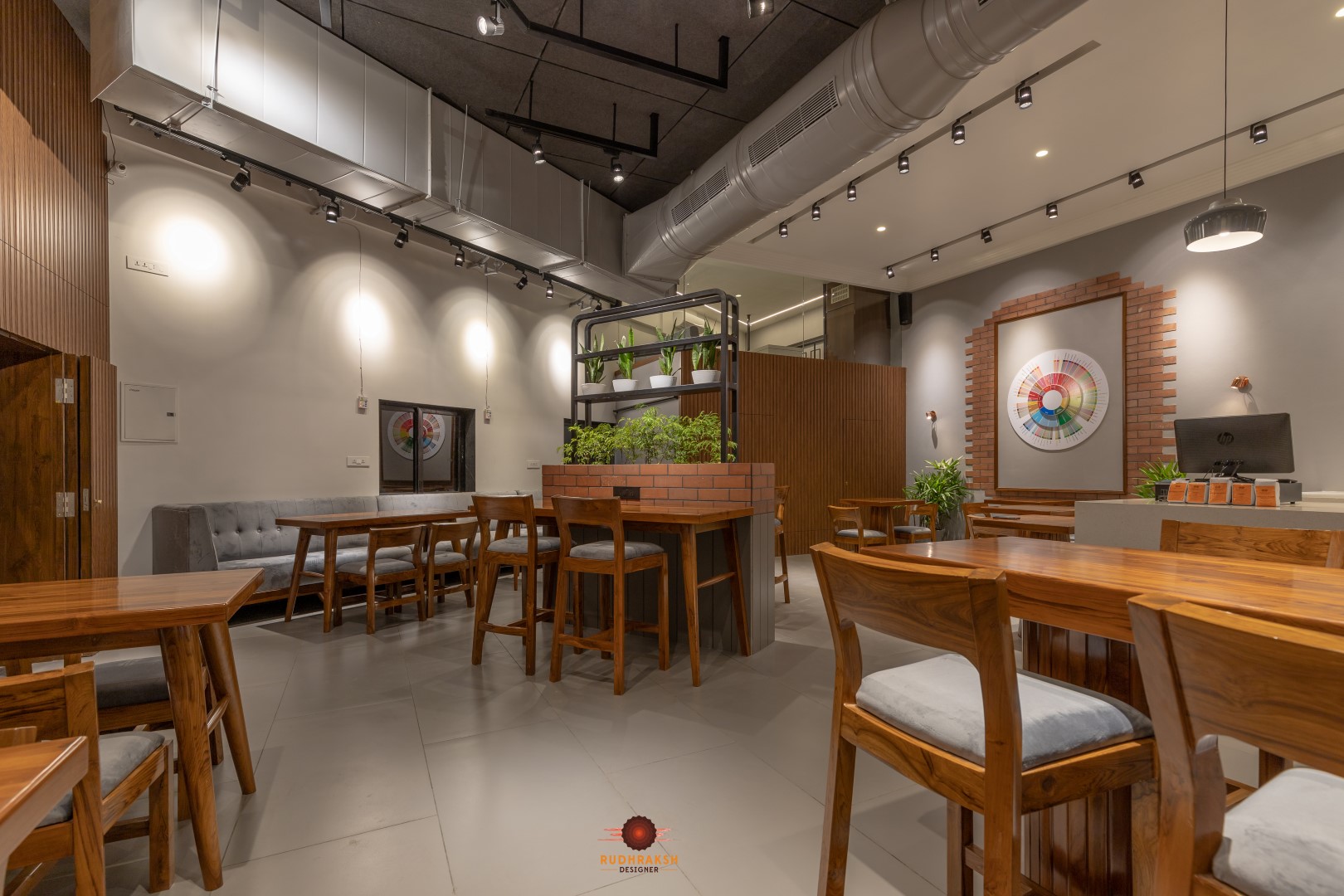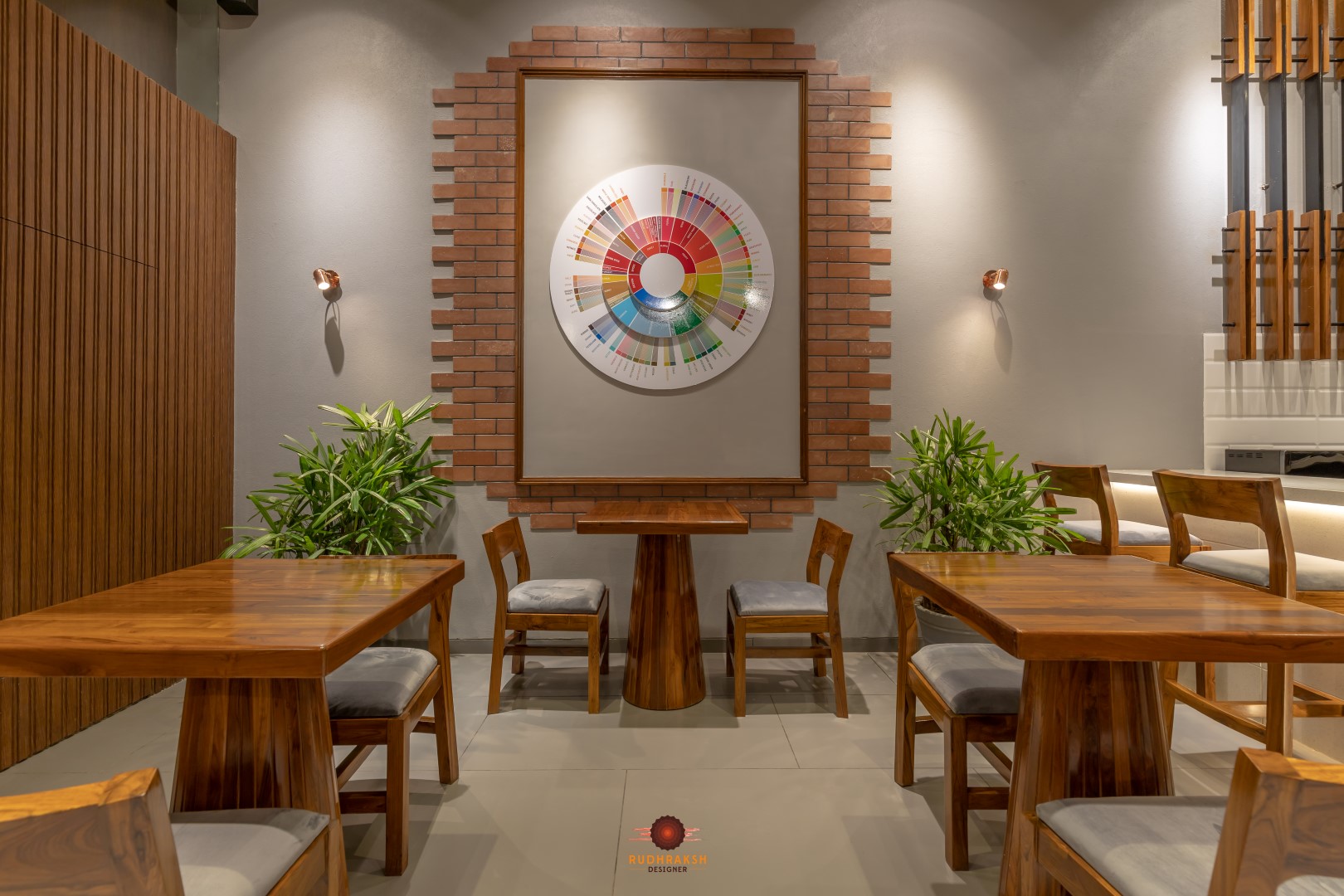 We want to create vibes that are more welcoming and people won't get bored. We have successfully created this place with the best coffee bar ever.
FACT FILE:
Project Name: Meraki the coffee house
Design Firm: Rudhraksh Designer
Principle Architect: Karan Taratiya 
Type of project: Cafe interiors
Location: Surat
Photography credits: Prachi khasgiwala
ABOUT FIRM:
Rudhraksh Designer started its journey in 2013 with the ambition to achieve a healthier and more aesthetically pleasing environment for the end-user. Every project is treated with the fervor of exploration, innovation and tested for relevance in physical and social contexts. Interior Designers Karan Taratiya.
Rudhraksh' –a Hindi word, the word itself means 'Eyes of Lord Shiva', gives the energy to see the world in a different way. The shape of Rudhraksh influence to create the best from the one. The methodology of Rudhraksh Designer ventures to promote innovatively and out of the box thinking amongst all involved in the design and promote sustainable practice from the conceptual stage. Presently the firm is dealing with projects related to residential and commercial, interior architecture.