Bungalow In Jodhpur As A Response To Evolving Cohesive Living | Genre of Design
House to every individual is a personal space where they can be themselves. Enjoy with their family, spend all the good and bumpy rides of life together. It is important for an architect to visualize the house beyond walls and the roof.
Visit: Genre of Design
Genre of Design visualized the project as a bonding space between the family members, by providing interaction places to enable chit chat, de-stress from a daily affair, bring them close together to share moments of life, which could transform into soothing memories.

&nbsp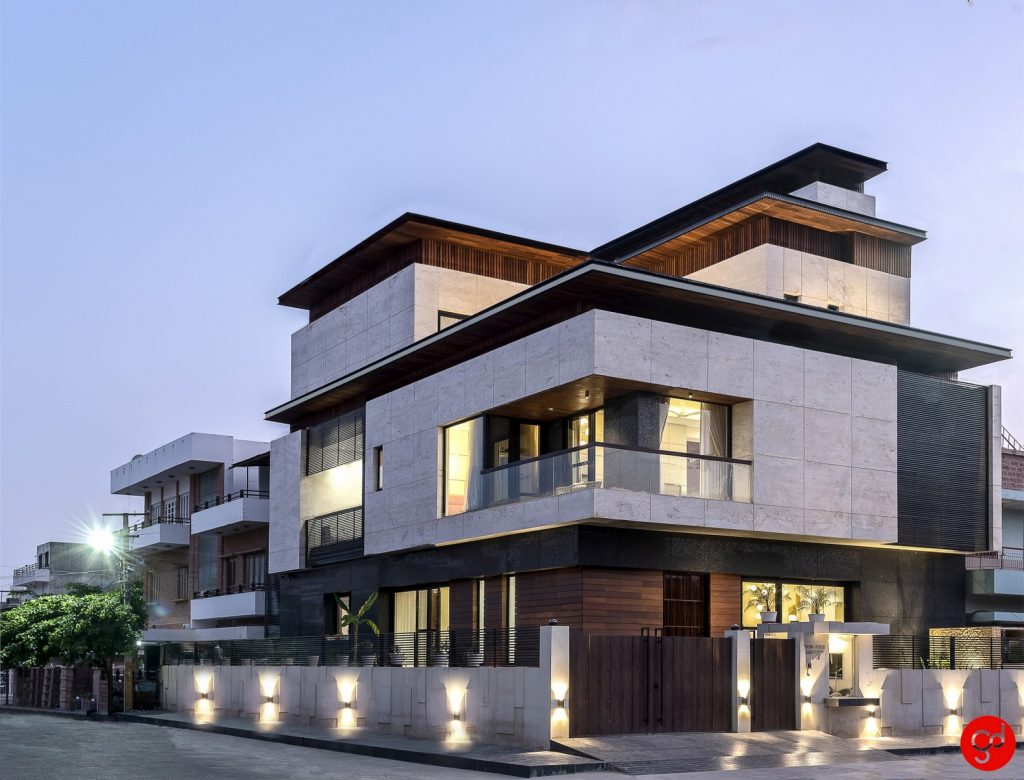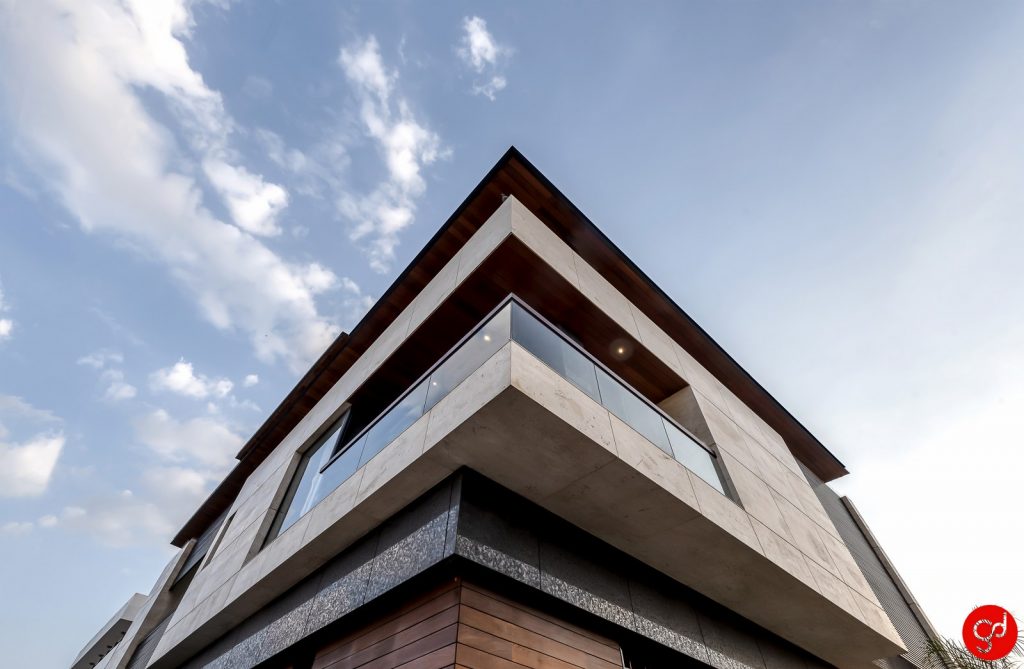 The client Mr. Arun Sharma owner of Shivam Export which is into furniture manufacturing and exports to Europe and the USA briefed us to design an elegant house which is less of frills and soothing. They are a family of six people, parents, Arunji and his wife, and their two kid's daughter and a son. Everyone had their own perception of space and their own set of requirements.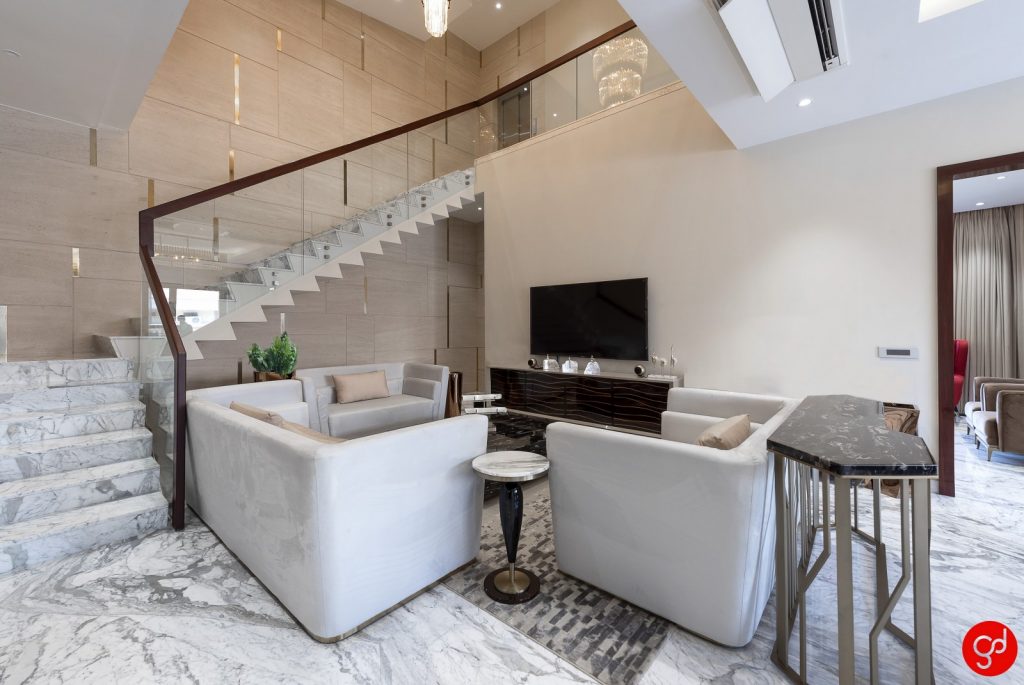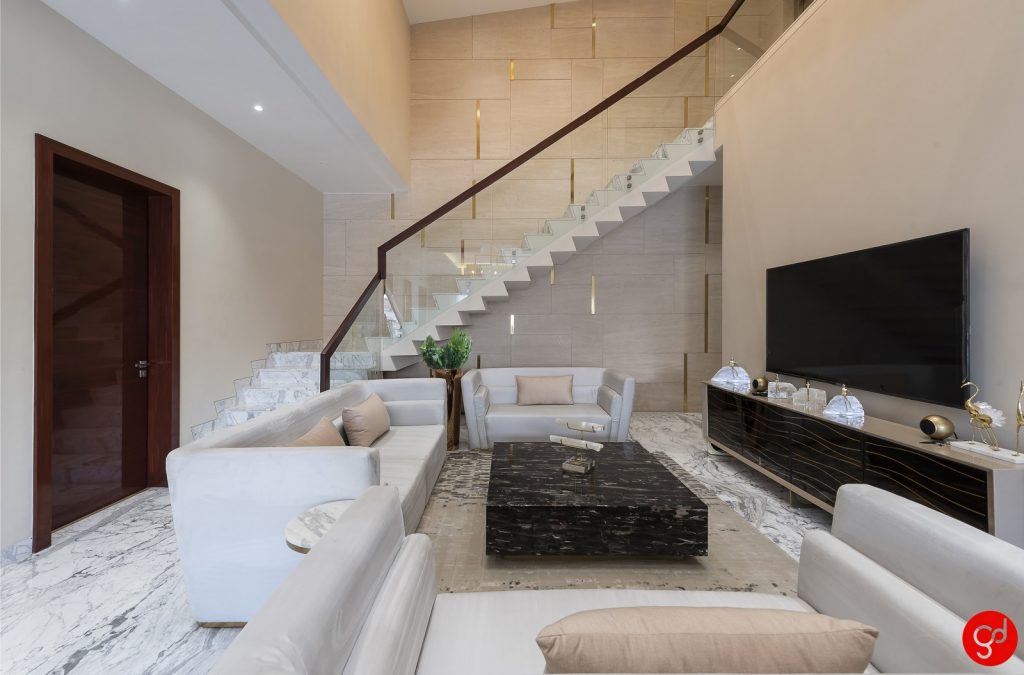 As a response to evolving cohesive living, we created a double-height space integrating with all the circulation spaces on the ground floor and first floor which have bedrooms of all family members. The circulation space on the first floor has a forced visual connection with the ground floor family lounge which enables an interesting dialogue between the two spaces.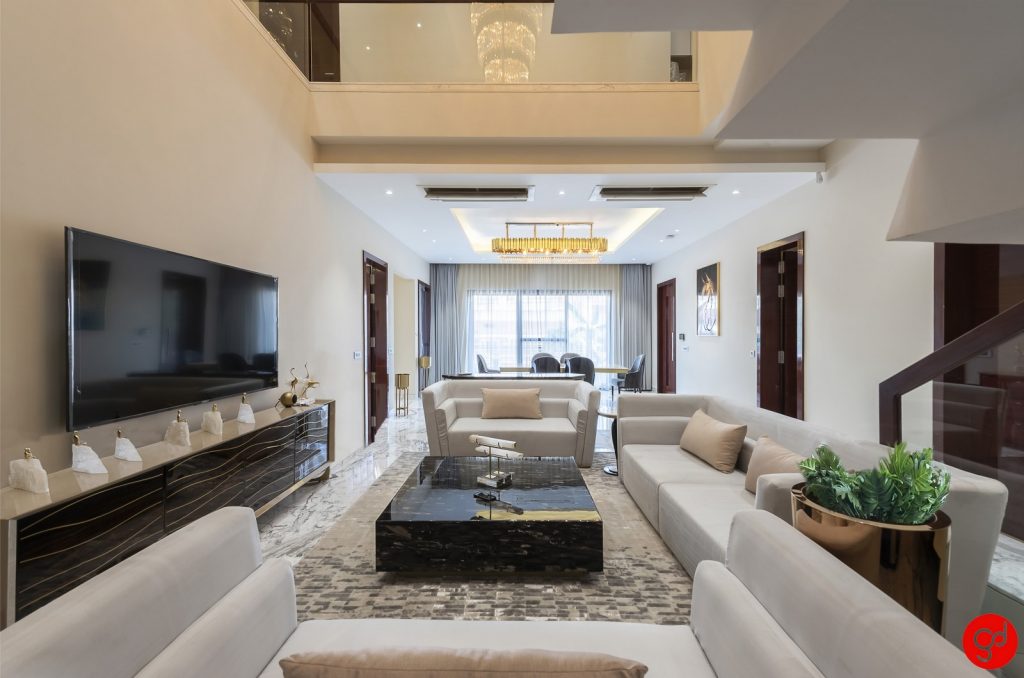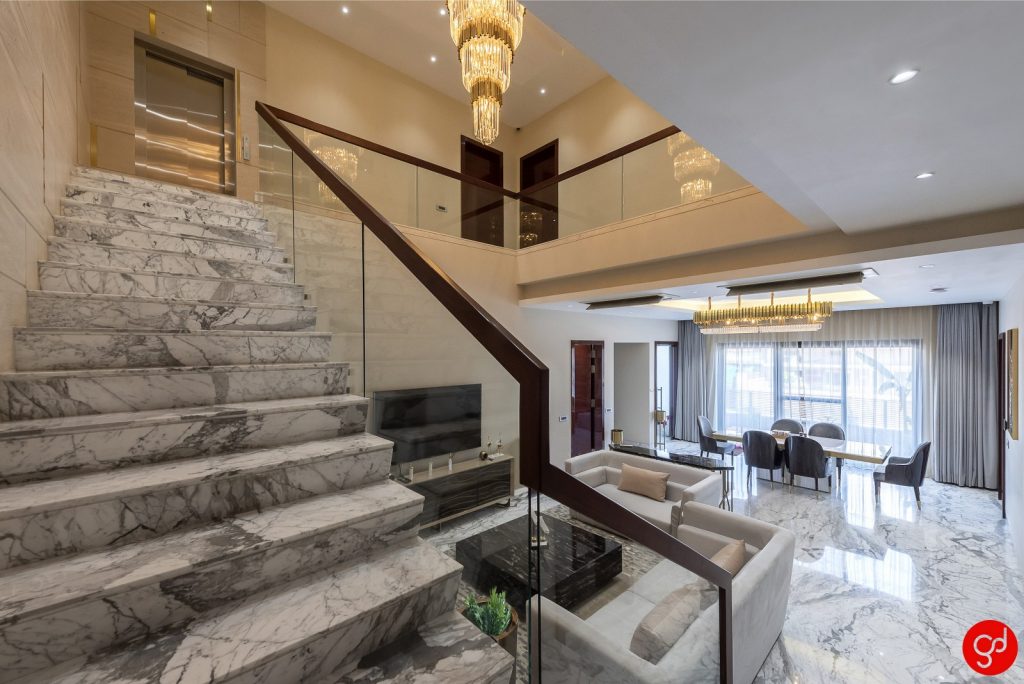 The family lounge and dining on the Ground floor are visually connected with the first floor thus giving a sense of bonding and living together. They tend to enjoy most of their time in the family lounge and bond together. The architectural vocabulary is contemporary in nature, defined by its simplistic geometry, straight lines further accentuate the same. The use of mass and void with a combination of linear geometry gives the house a very interesting form.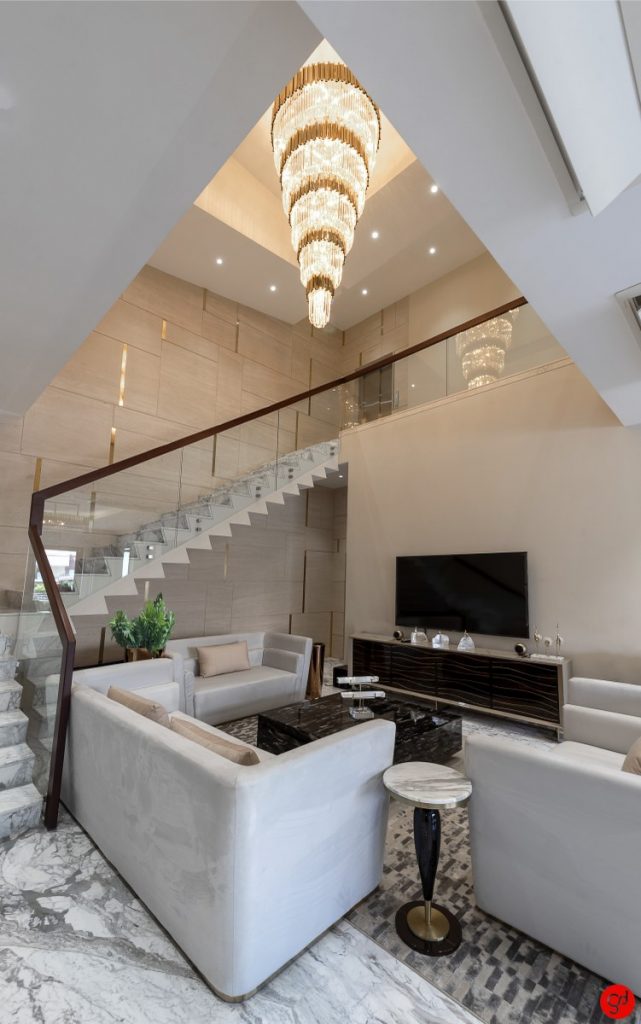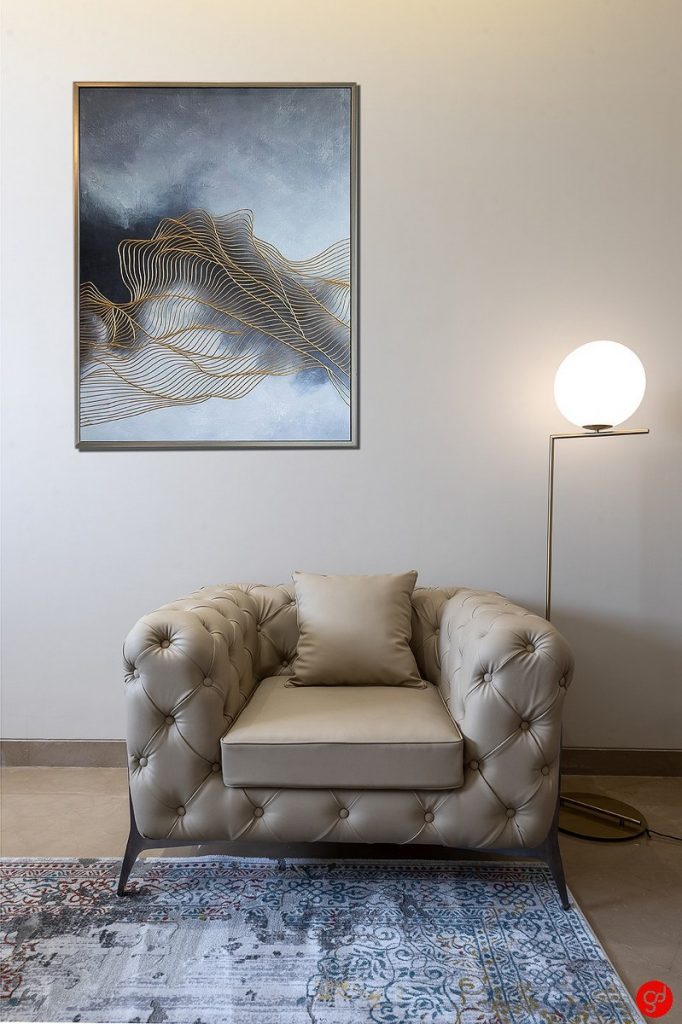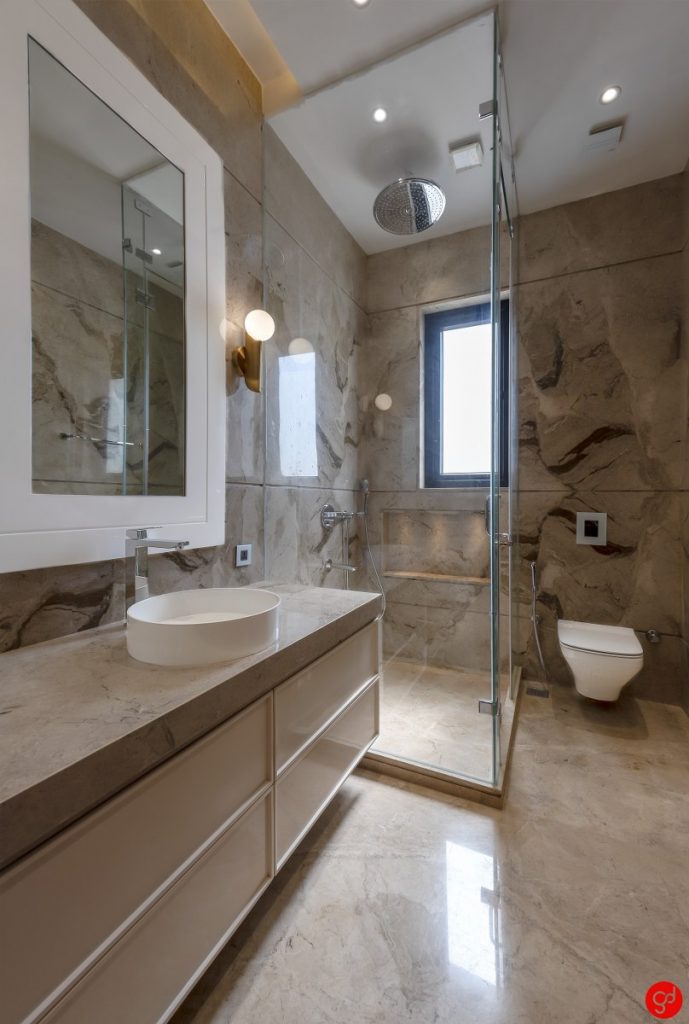 The exterior palette has a leather finish white travertine, leather finish steel grey granite, the sparkle of wood, and Louvers making the building a subtle contemporary house of which the style would last for ages because of its simplicity. The interesting play of material justifies the simplistic geometry of the house. The famous quote "Less is more" is quite appropriate for the language of this project.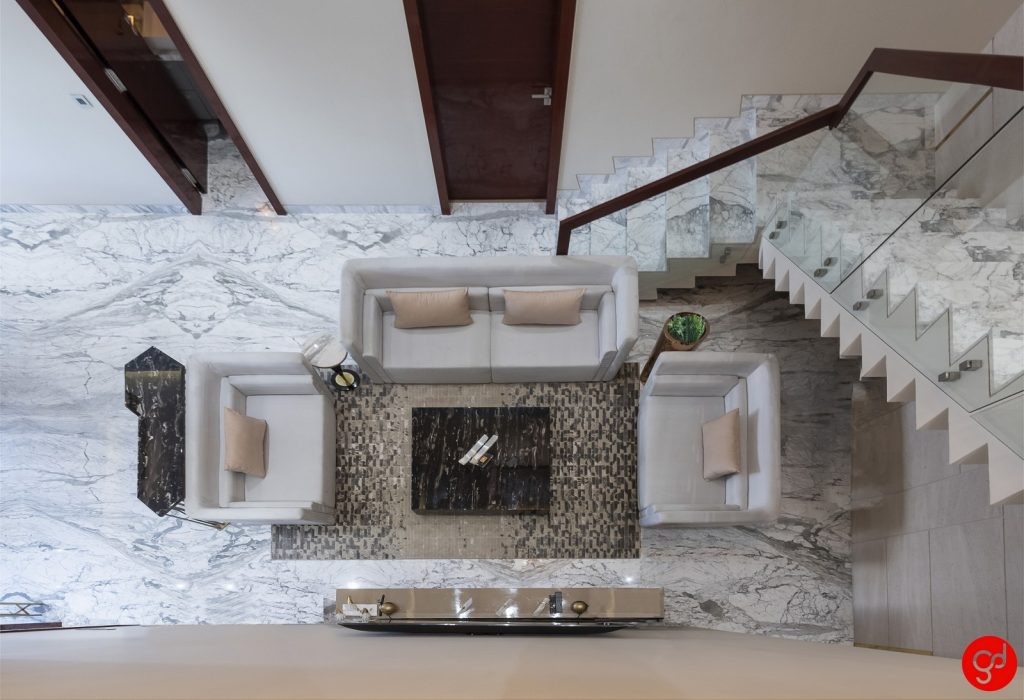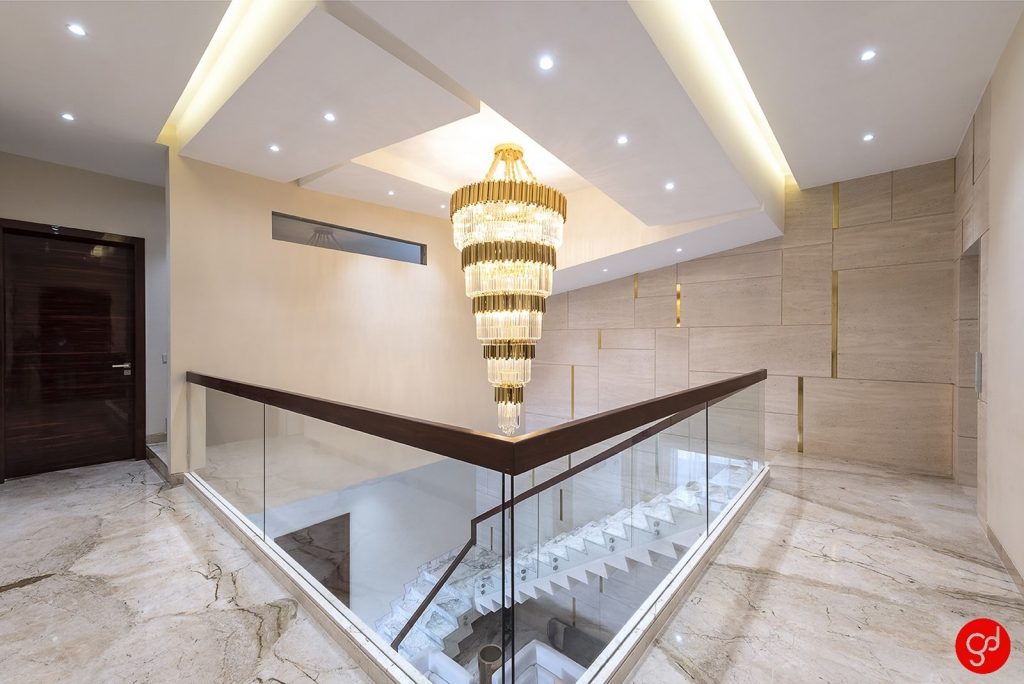 The Interior palette has use of Satvario stone, Burberry Beige stone on the floor, Leather and fabric paneling, interesting play of lights in all the spaces with very clean modern furniture. The toilet has use of playful Italian marble which are in itself as an artwork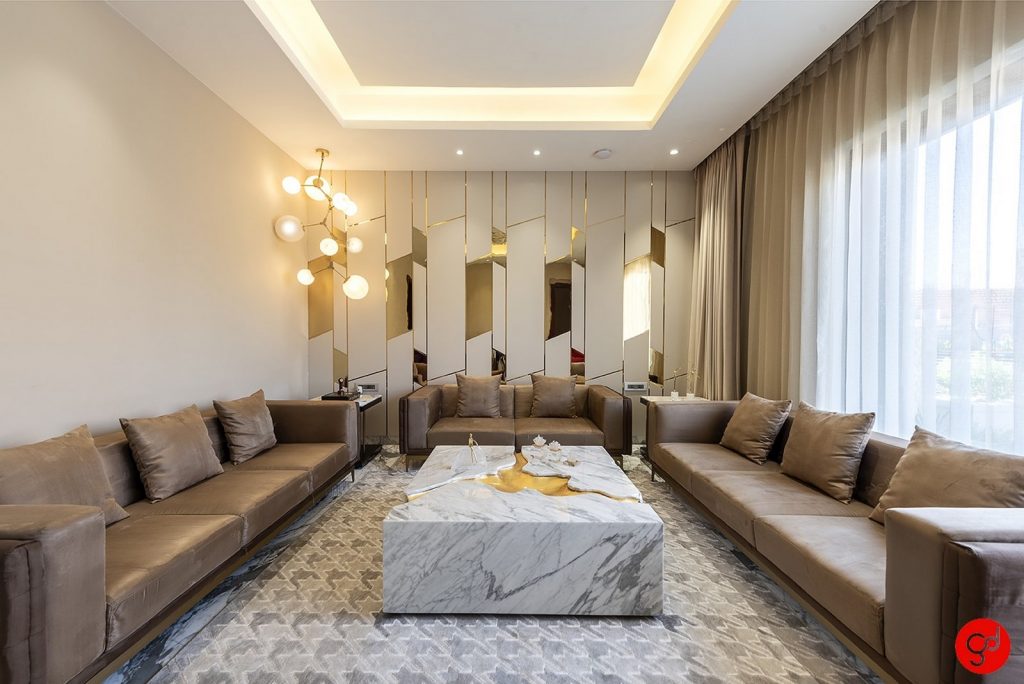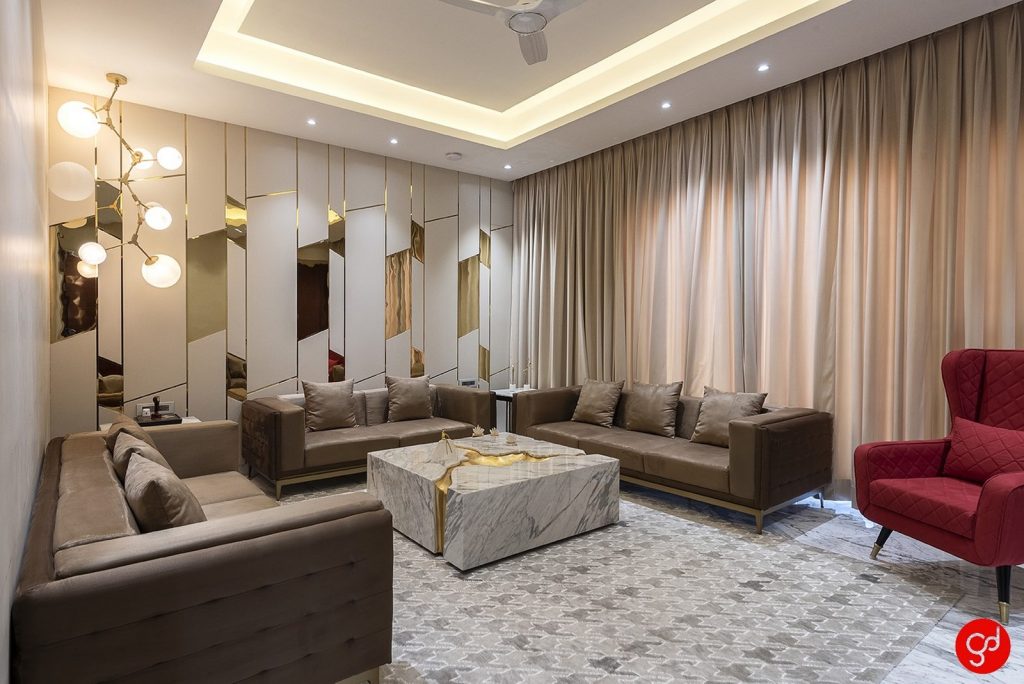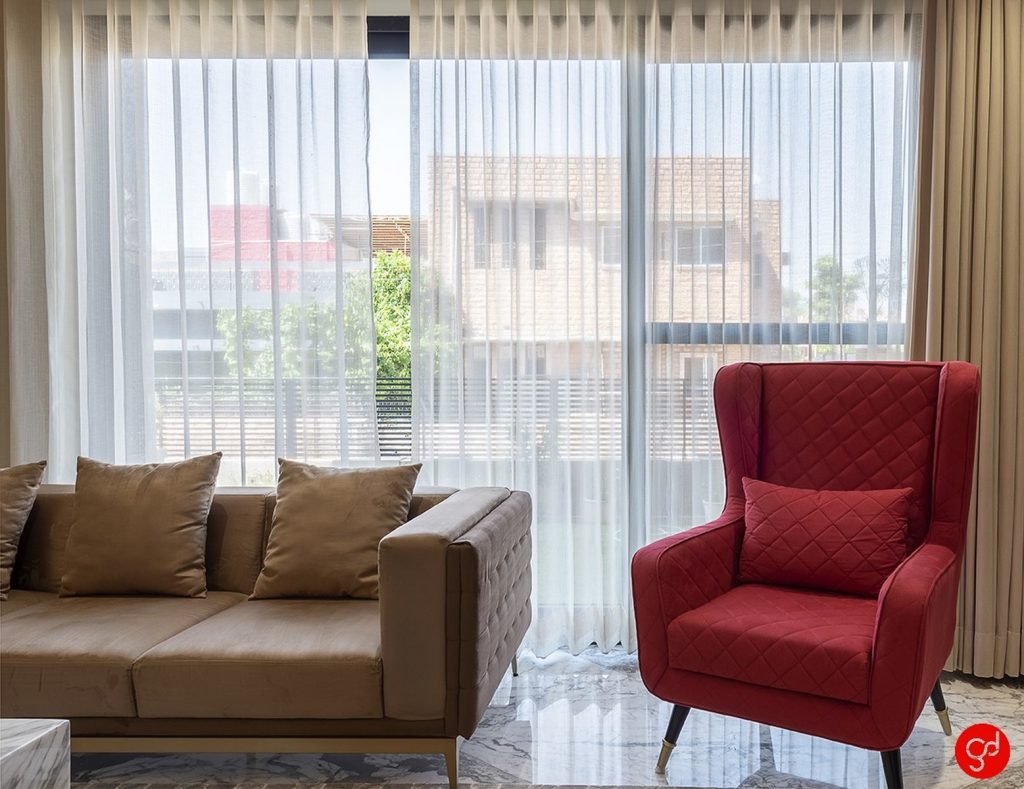 All the spaces are designed in a way to have an interaction with open green space. Drawing room open to front lawn and kitchen, the family lounge opens to side lawn similarly all the 3 rooms on the first floor opens to the front or side space, thus providing ample light and depth to the rooms.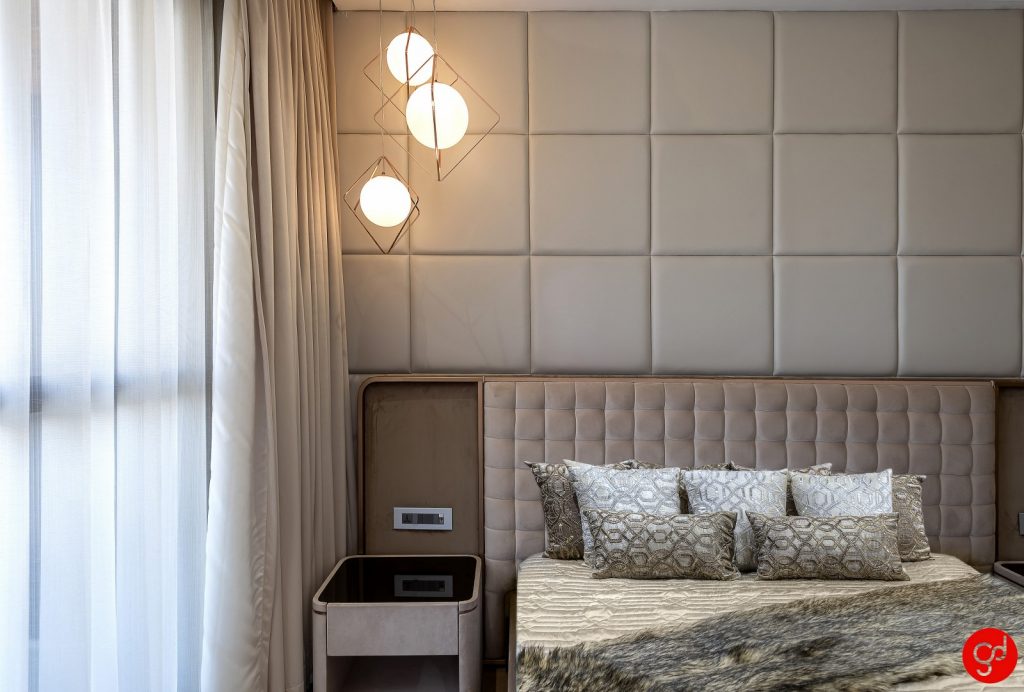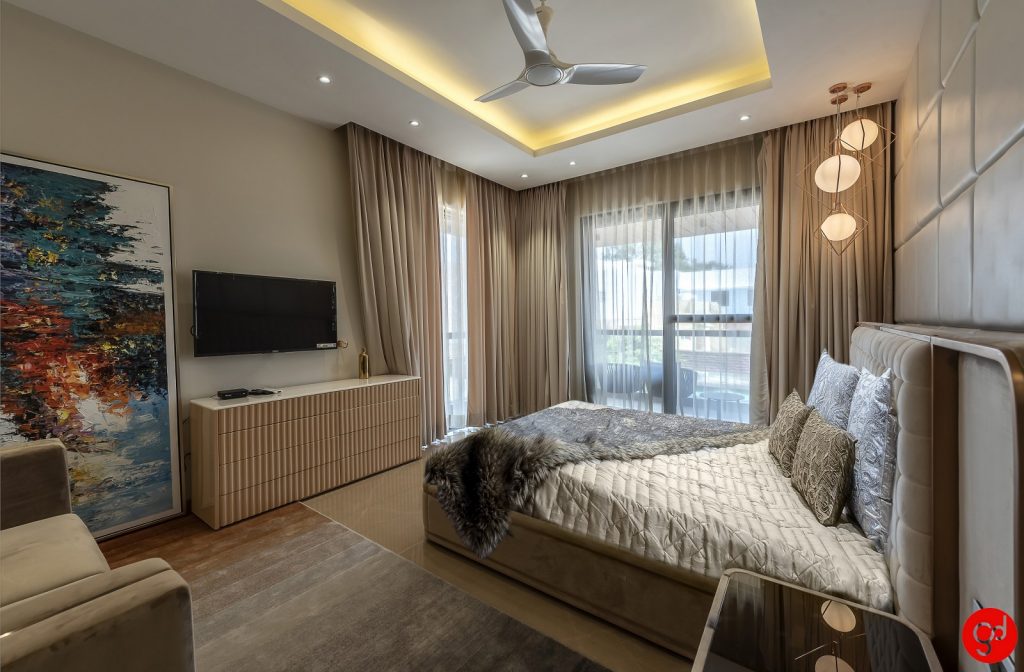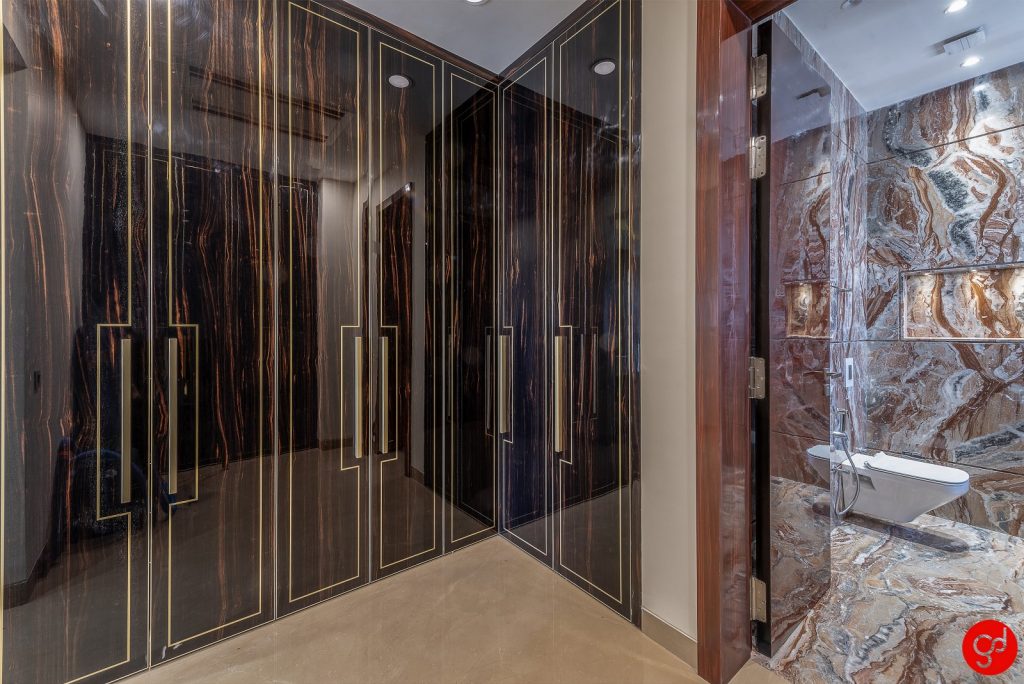 The second floor is designed as an entertainment and guest floor has a guest bedroom. The entertainment lounge doubles up to the beautiful terrace so that the party could be enjoyed in lovely weather outside as well as inside. To sum up it's a compact luxury contemporary villa with warmth.
Fact File
Designed by: Genre of Design
Client: – Mr. Arun Sharma
Project Type: Architecture , Villa and Interior
Built up Area: – 6,000sq ft
Cost of project: – 4.25 Cr
Location: Jodhpur
Year built: 2020
Principal Architect: Rakesh Sharma
Photograph courtesy: Sanjay Sakaria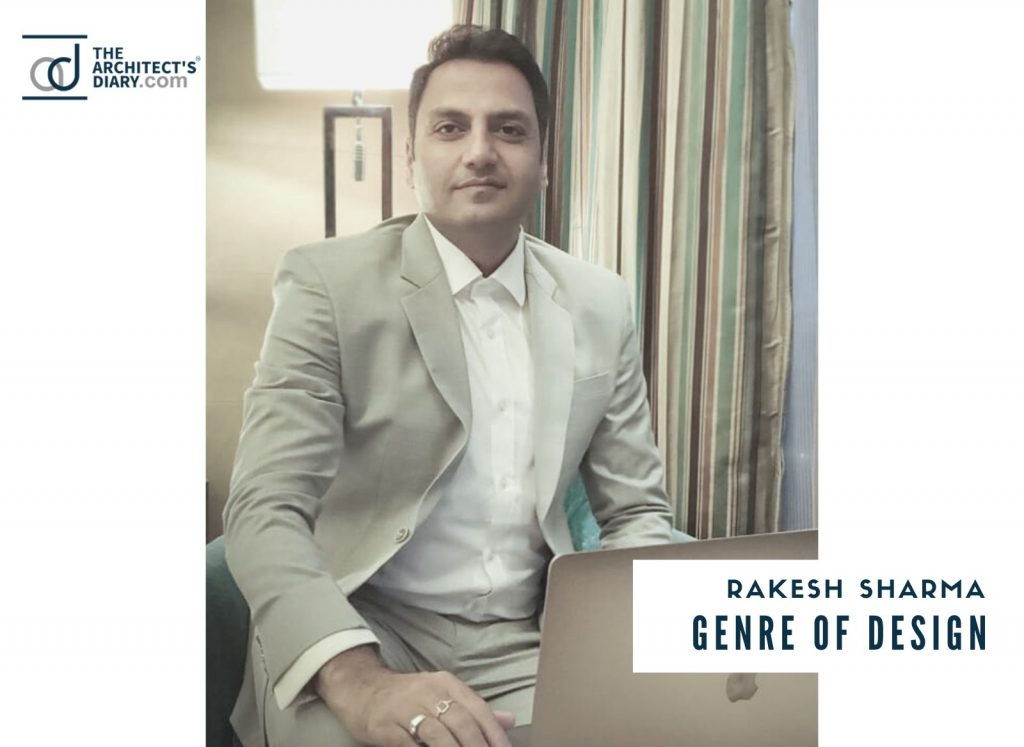 Website: https://www.genreofdesign.com/
Facebook: https://www.facebook.com/GenreOfDesign/
Instagram: https://www.instagram.com/genreofdesign/?

&nbsp