&nbsp
Sense of comfort and reassurance is what this space evokes. Thoughtful composition of design elements, color palette, presence of oak light wood furniture are some well chosen details to aim for the desired aesthetic. It holistically empathizes with the philosophy of minimalism. Ample sunlight reigns the space, making it an impressive mise-en-scene. ~Yamini Vaswani
Blend of Playful Textures and Eclectic Minimalism makes this Contemporary Home | Studio Banyan Tree
Visit: Studio Banyan Tree
Our design for this penthouse on the fourth floor of a residential apartment in Vadodara unfolds under contemporary home design with influence of minimalism. The true essence of this home comes from its minimalistic design approached subtle color pallet. Walls of the living room are highlighted with exposed concrete texture and plain colors around it.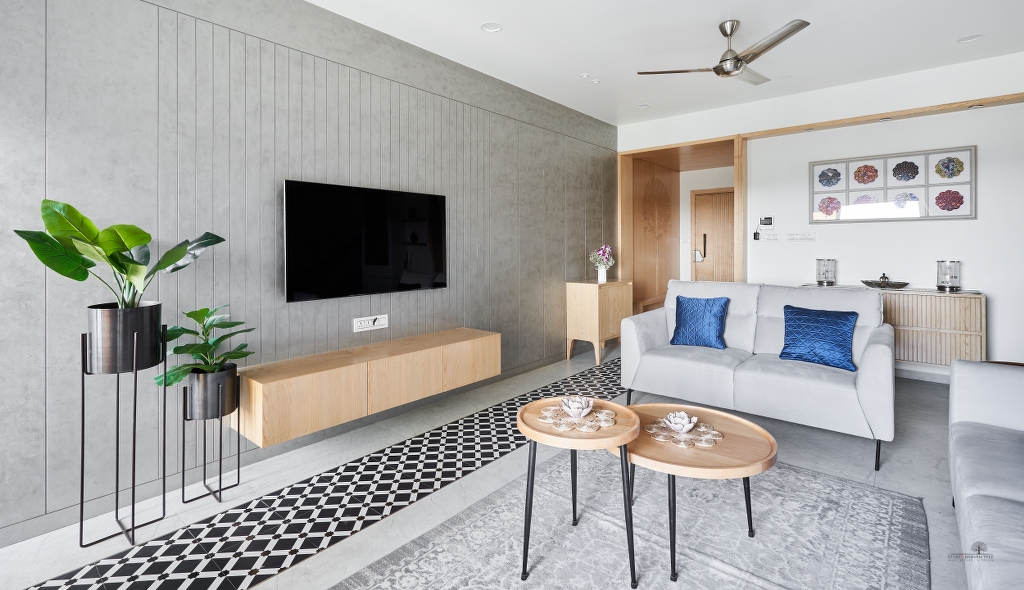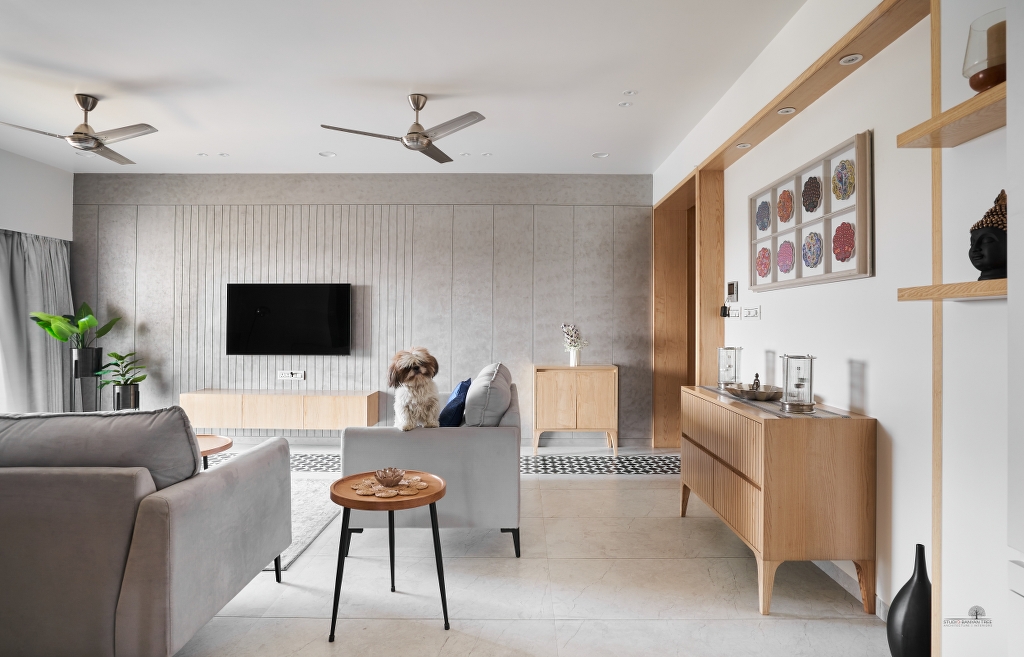 Handmade tiles are used on floor to highlight entrance foyer. Ceramic tiles are placed as mural on wall in pure traditional pattern which highlights the clean and straight lines of double height area. Living area is perfect amalgamation of modern and traditional elements which makes space more balanced. Master bed room is designed with traditional wood battens and veneer finishes which gives cozy feel. Their daughter is a fashion stylist who wanted her bedroom to be in BOHO style.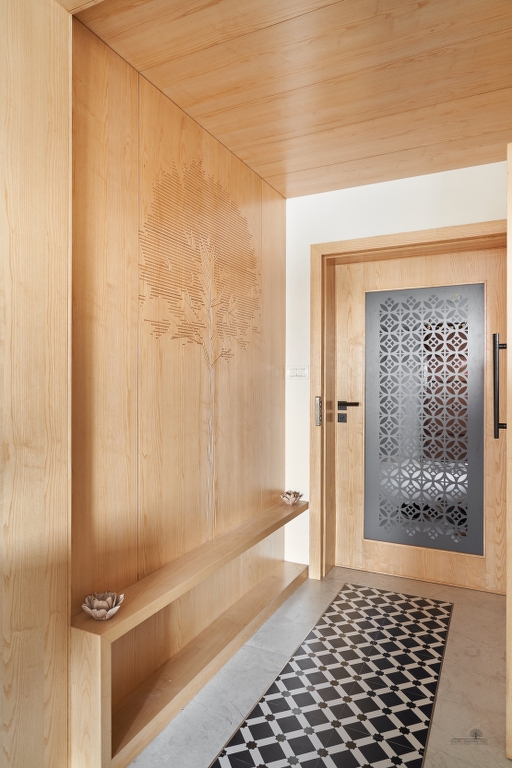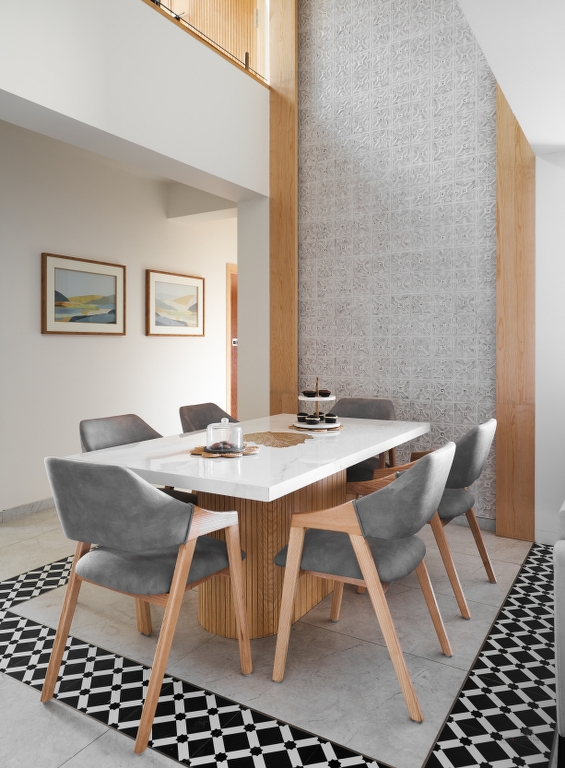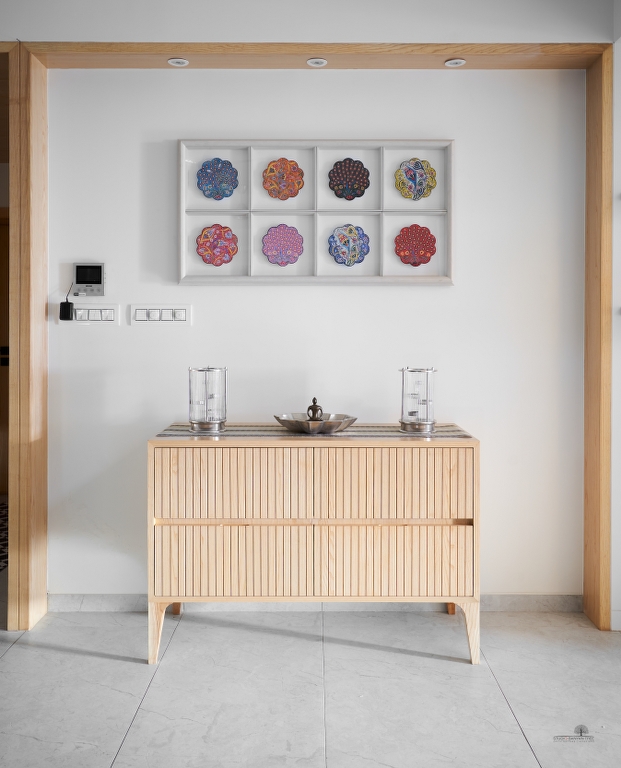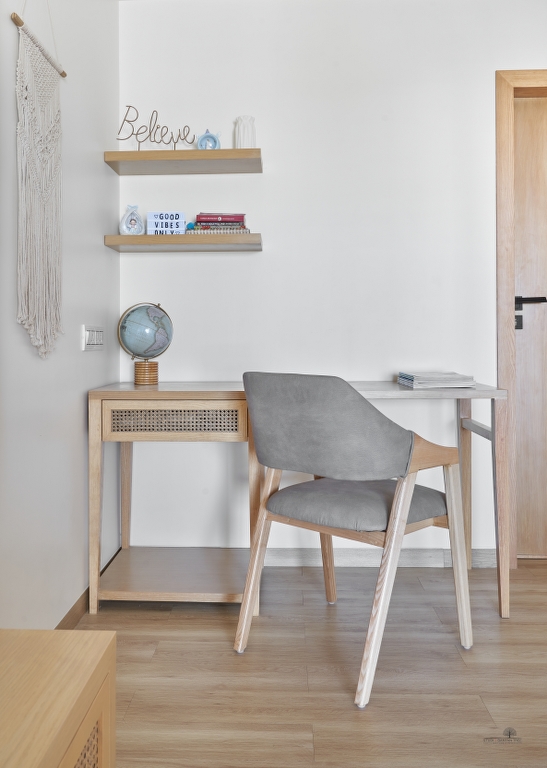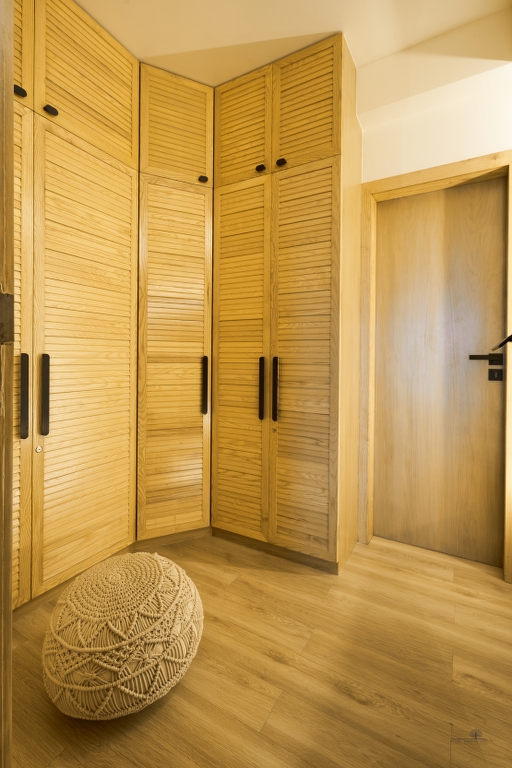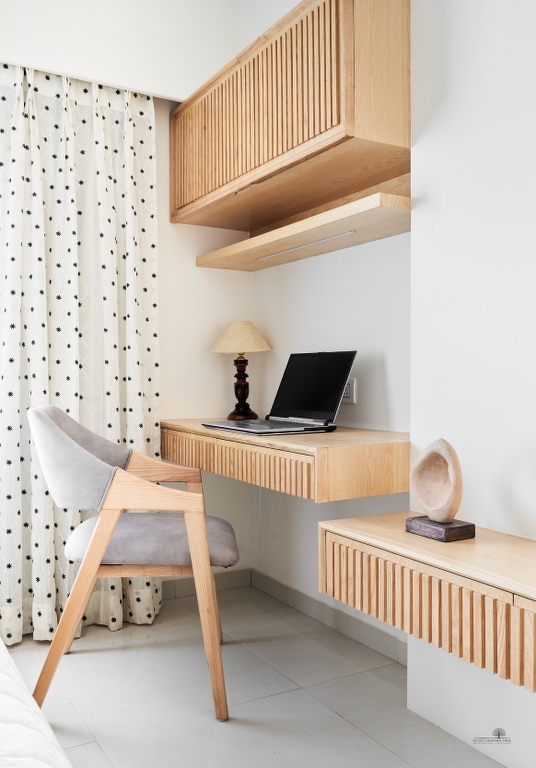 Four postal canopy bed for draping flowing fabrics, cane lamps and furniture with jute, rugs on wooden flooring adds much character in the room. This home enjoys and amazing profusion of light and air ventilation. Open terrace connected to the first floor of penthouse was calling for a rejuvenation area and amenities. The patio for every day coffee meets of the family with nearby Jacuzzi the have relaxing time with natural light and ventilation gives a different character to the whole space. Small recreational juice bar area is provided for small family get together.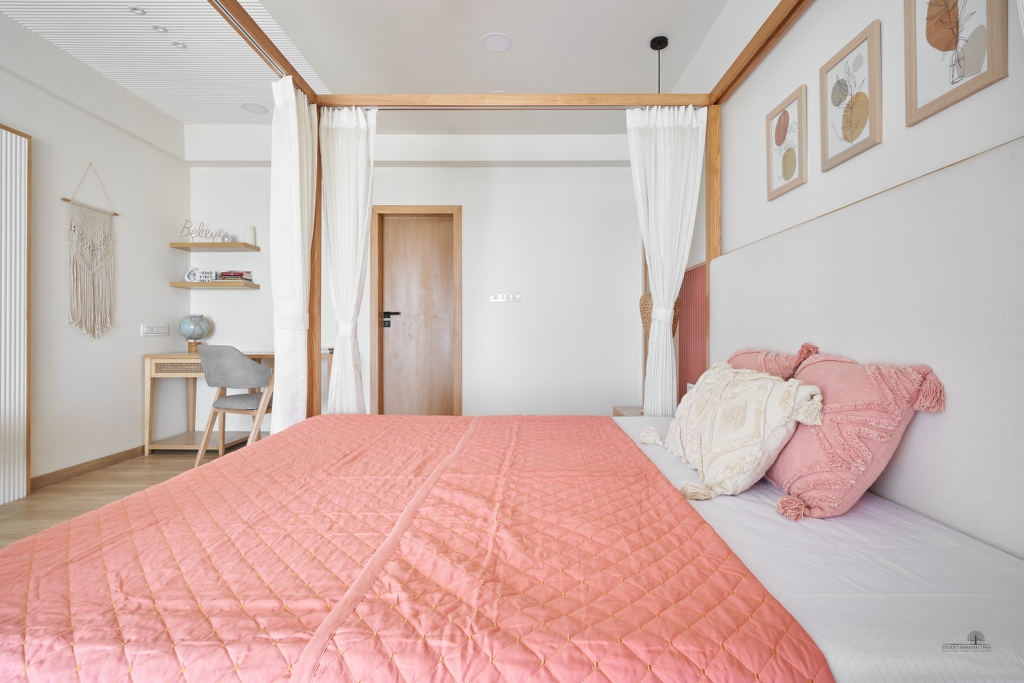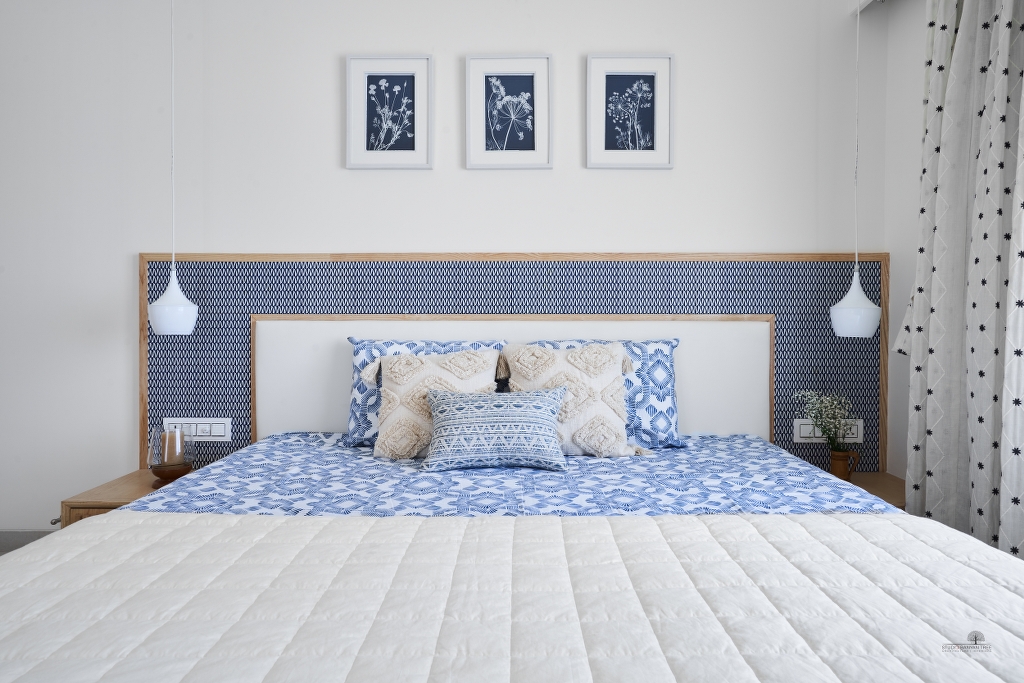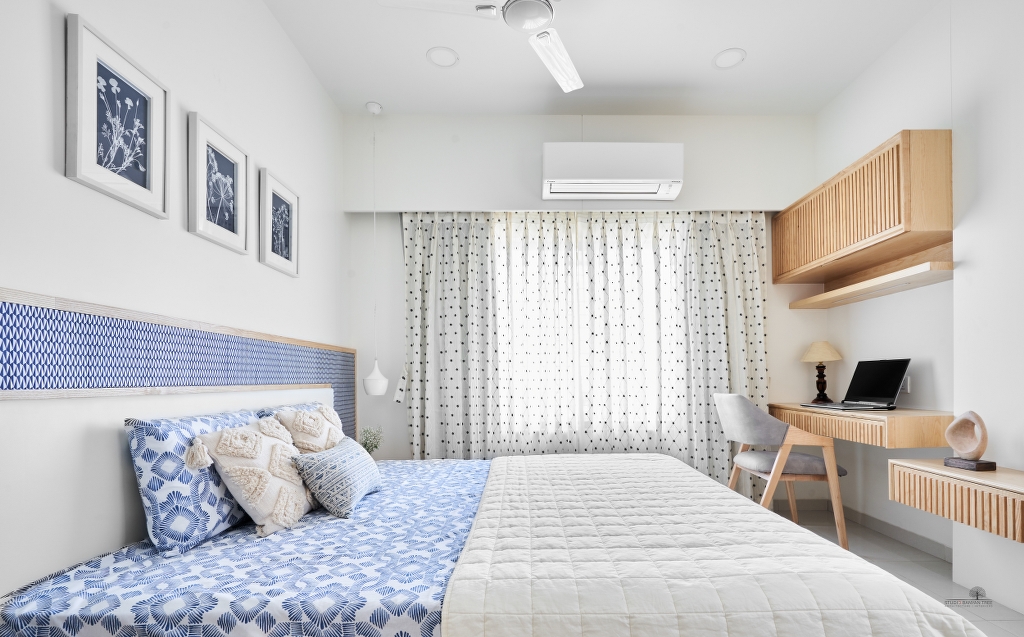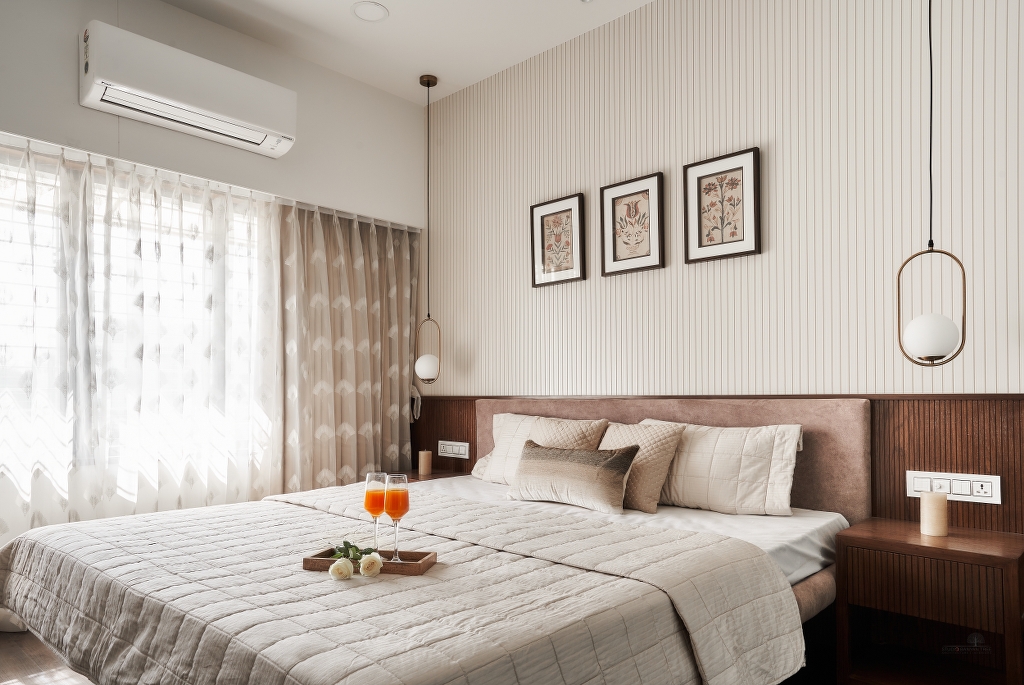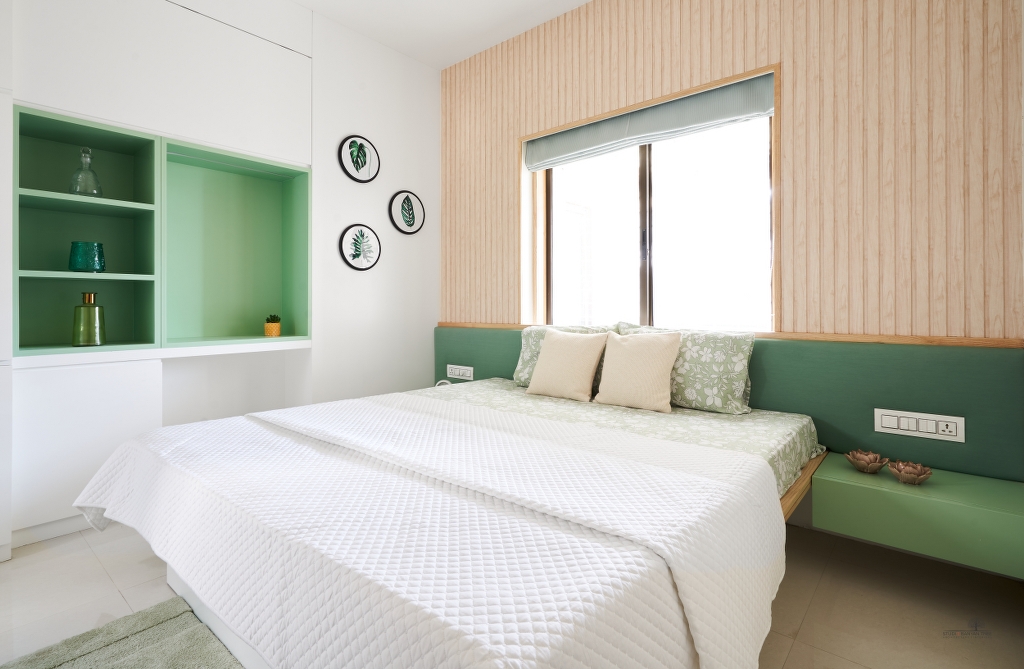 Overall the whole house gives a style statement of the class and resonates with elegant design features. During pandemic times we realized that it is very much needed to have a mini home theater for entertainment purposes. We have provided a small personalized home theater catering to this need.
Fact File
Designed By: Studio Banyan Tree
Typology: Residence Interior Design
Project Name: Nivant
Location: Vadodara, Gujarat
Built: 2022
Duration: 6 Months
Size: 2500 sq.ft.
Project Cost Appx: 1 Crore
Principal Architect: Priyanka Joshi Marathe
Design Team: Unnati Patil, Jay Mistry, Deep Patel
Photography Credits: Darshan Dave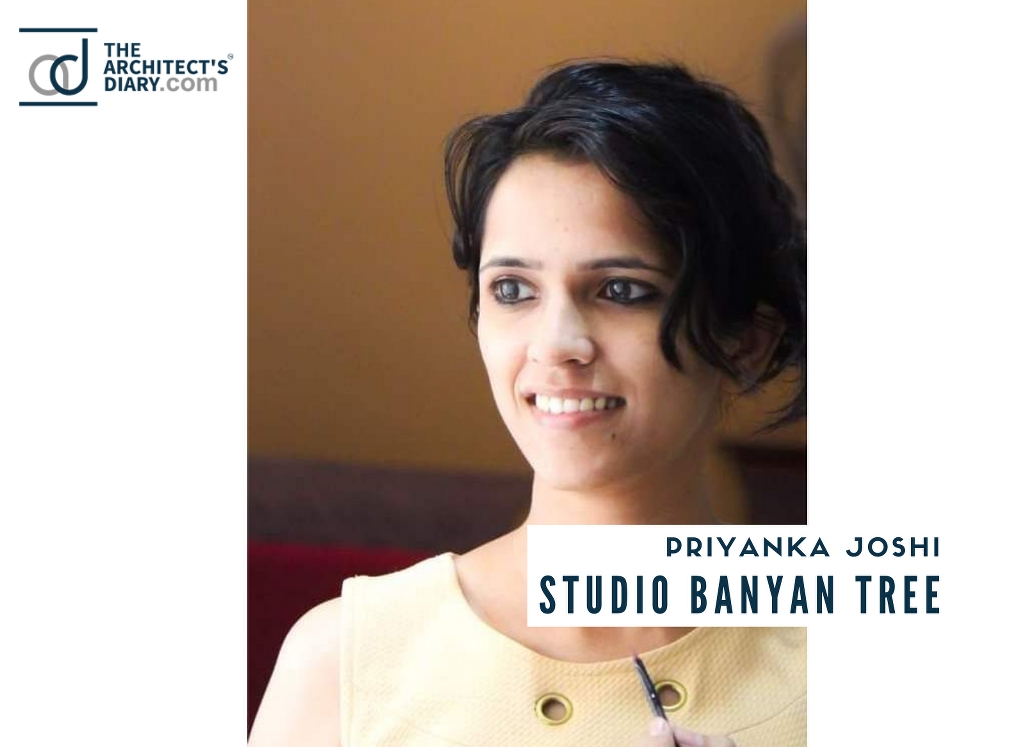 Firm's Instagram Link: Studio Banyan Tree
See Similar Projects >> Contemporary Home with Artistic Extravagance and Polished Aesthetics