Exhibiting the brand identity of the luxury modular kitchen and wardrobe in this experience center, is anything but conventional. Right through the entrance, while your eyes are exploring along the curves and arches, they begin a dialogue with two different samples of modular kitchen through a capsule-like opening leaving you with a desire to explore further. While the monochromatic, iconographic illustration of ladles directs you to the gallery space, it disguises as a backsplash for one of the kitchen ensembles. This combination and composition becomes a medium for a sensory experience of a prospective client through experience center. ~Yamini Vaswani
Blend of Bold And Subdued, this Experience Center is Unconventionally Immersive and 'Muselabby' | Muse Lab
Visit: Muse Lab
With the intersection of soft shapes and simple geometry, the idea was to create a completely immersive experience for the Collins India Modular Kitchen and Wardrobe Experience Center. Each cave (space) within the inner hall allowing for each product displayed to stand on its own and work as a collective. The plan and sectional relationship is what defines this gallery-like approach. The redefined architecture of the space divides the gallery into two distinct spaces functionally; the inner hall and the outer shell.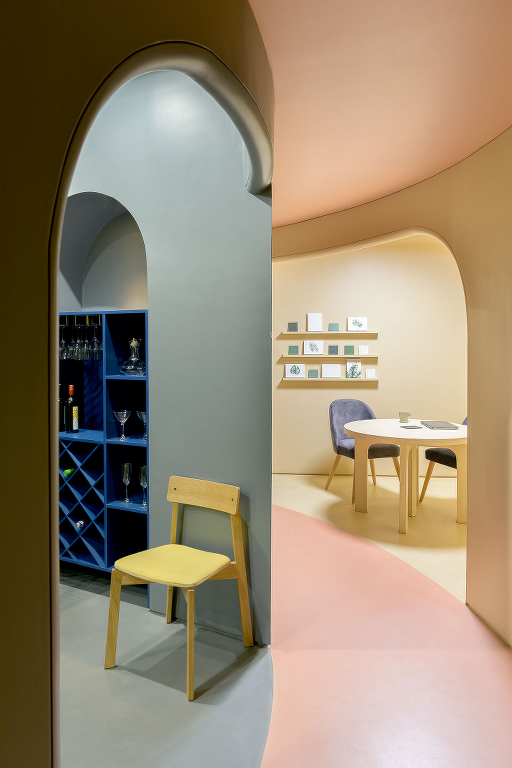 The Collins Experience Center for modular wardrobes and kitchens was an extremely challenging project for us for multiple reasons – it required us to understand the limitations of 'modularity', to digest the overwhelming buffet of colors, materials, textures, hardware's etc. and ensuring they work with our palette and finally, to create an experience center that was not predictable and very 'muselabby.'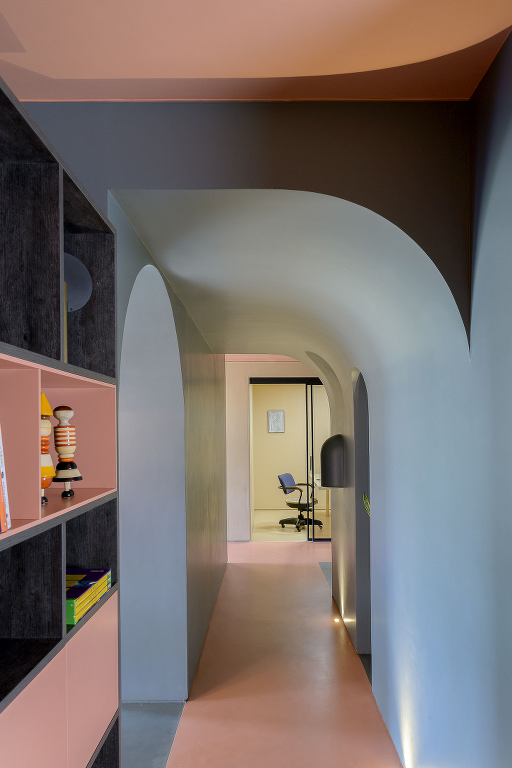 The colour palette was simple – a terracotta colour on the floor and ceiling that highlights the catwalk. The inner volume which comprises of the display areas is defined by generous doses of charcoal. The outer wing is in a nude colour. For both, the inner display cavernous system and the outer ring, the microconcrete finish of the same colour was used on the floor, the walls and the ceilings.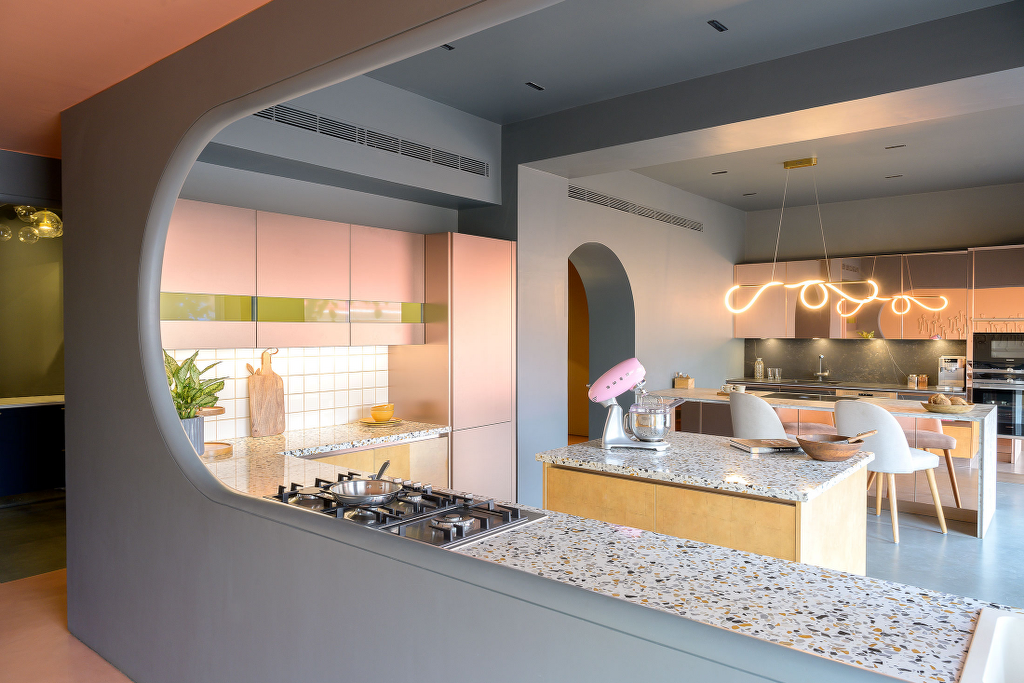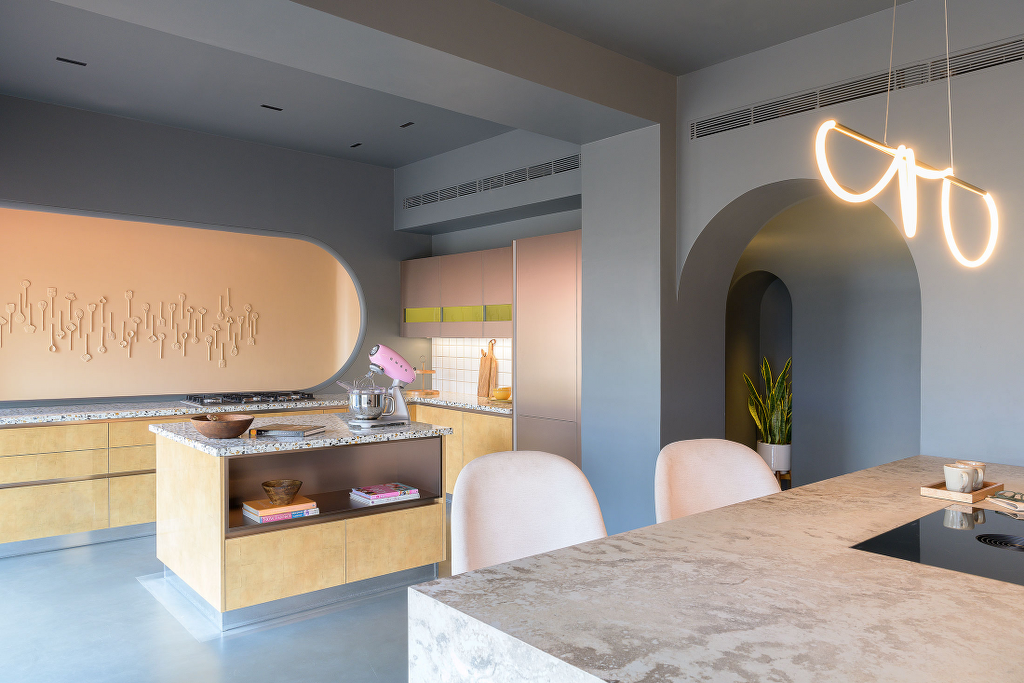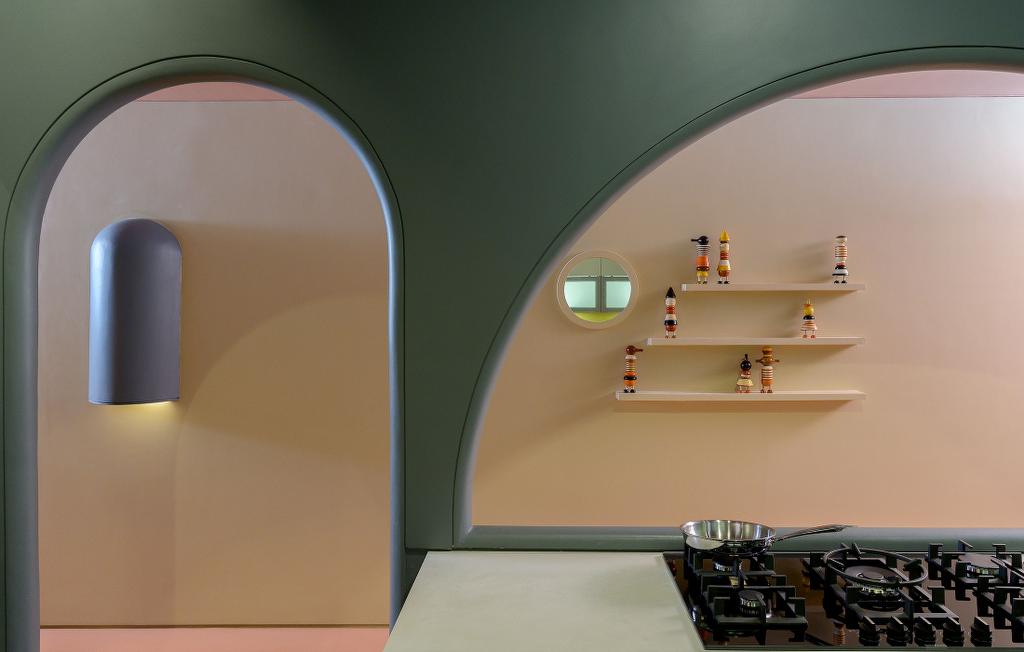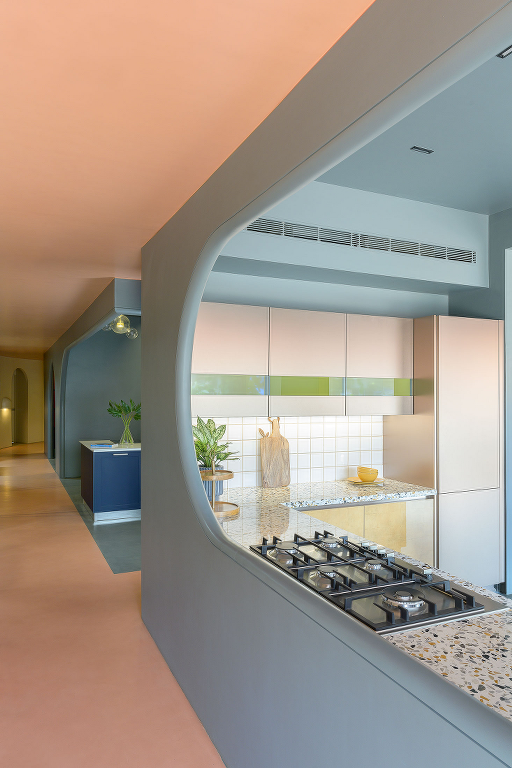 The space is peppered with niches to display materials and color samples along with stupa-like wall sconces. The overarching notion was to develop a very unique experience, one that breaks the norms of what one can expect from a kitchen and wardrobe store.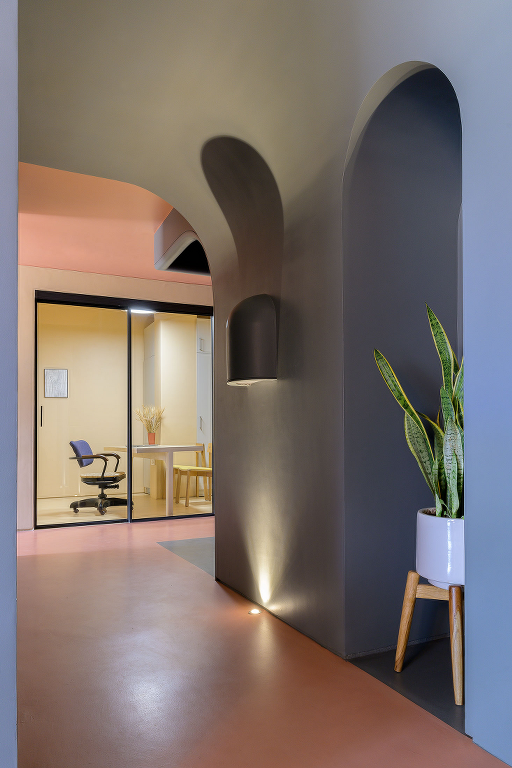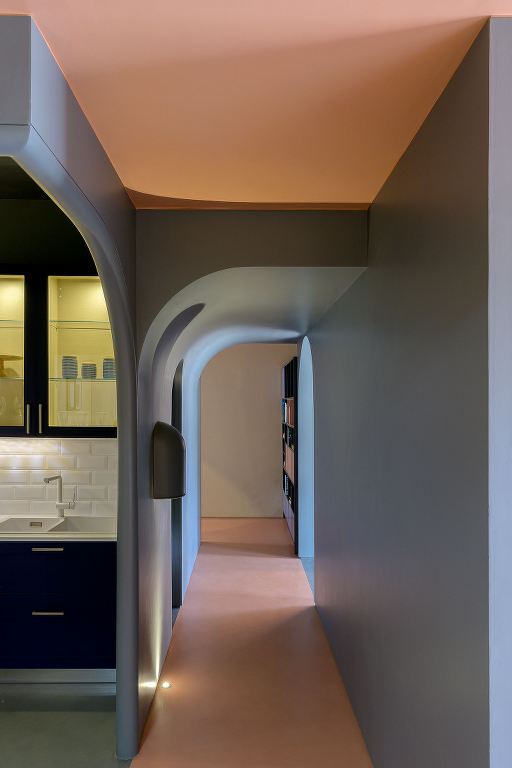 Designed by: Muse Lab
Project Name: Collins Experience Center
Completion Year: 2020
Gross Built Area: 2000 sq.ft.
Project location: Mumbai
Program: Modular Kitchen and Wardrobe Experience Center
Lead Architects: Huzefa Rangwala, Jasem Pirani, Mariyam Pardawala
Photo Credits: Sameer Tawde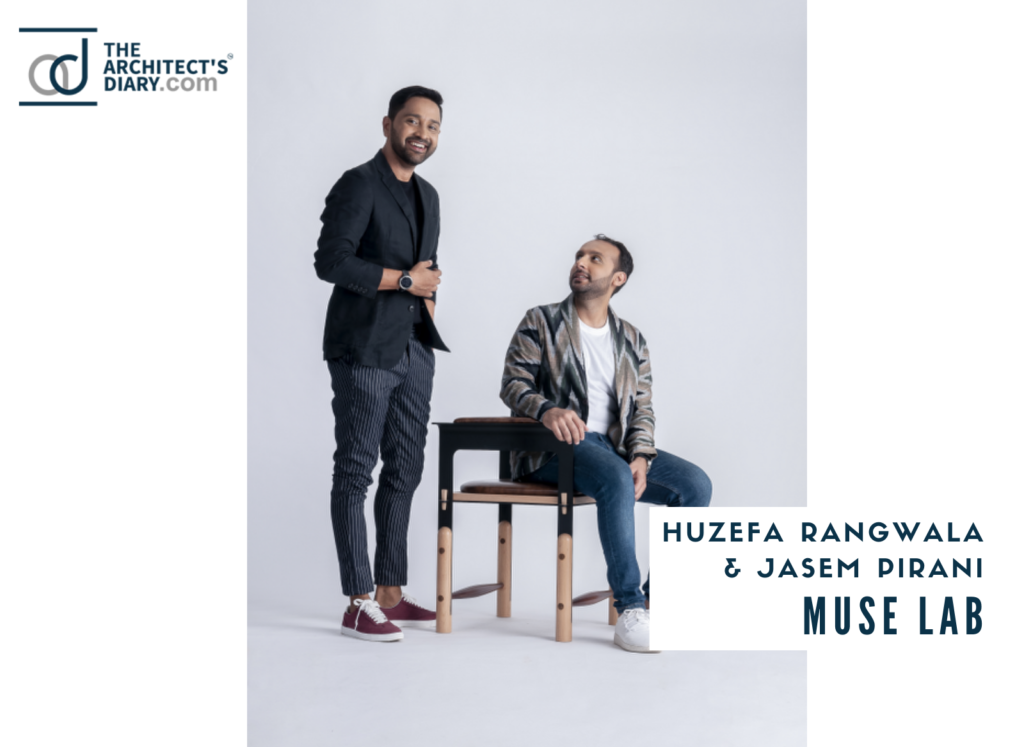 Firm's Website Link: Muse Lab
Firm's Facebook Link: Muse Lab
Firm's Instagram Link: Muse Lab
For Similar Projects >> Home That is Undraped, Undisguised and Unexaggerated : Naked