Blend Of 60's Geometric Vibe And Industrial Accents In This Upbeat Restaurant: OCTA Kolkata | Swarup Dutta
The project brief for OCTA was to do a complete turnaround of the space from its last incarnation, which was of a night club. In keeping with the times, the space has been made as something which is upbeat and happy. Industrial accents have been mixed with accents of 60's geometric vibe inspired by Verner Panton's work. An overarching grey colour palette have been offset with a splash of yellow. The usage of colour is very restrained.
Visit: Swarup Dutta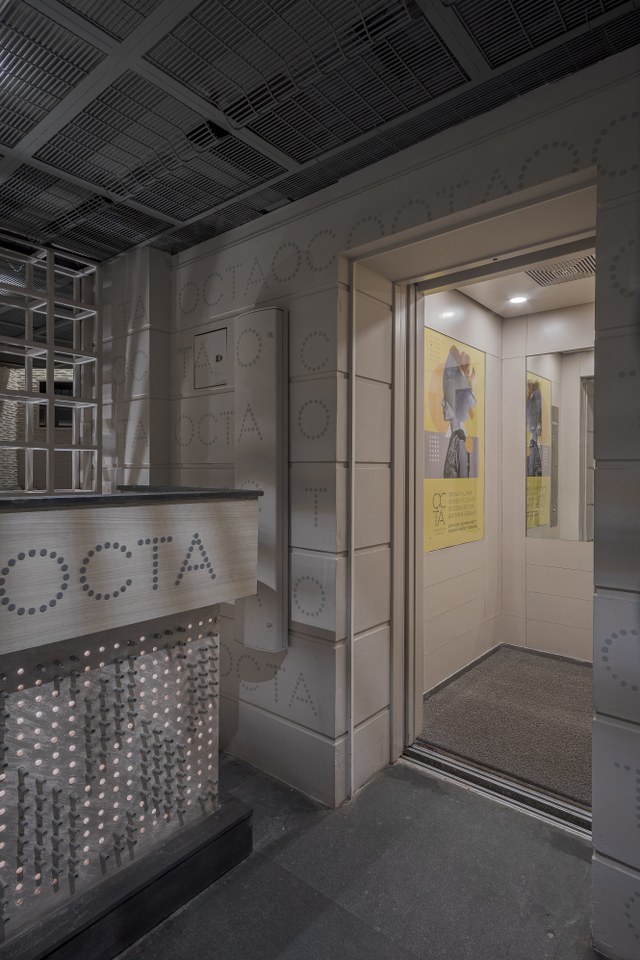 The space creates a sense of novelty without being opulent. It has been achieved by innovative use of meterials and by using materials which are otherwise used in industrial context. This made the project economical without diminishing its desirability quotient! Innovation is the key to novelty!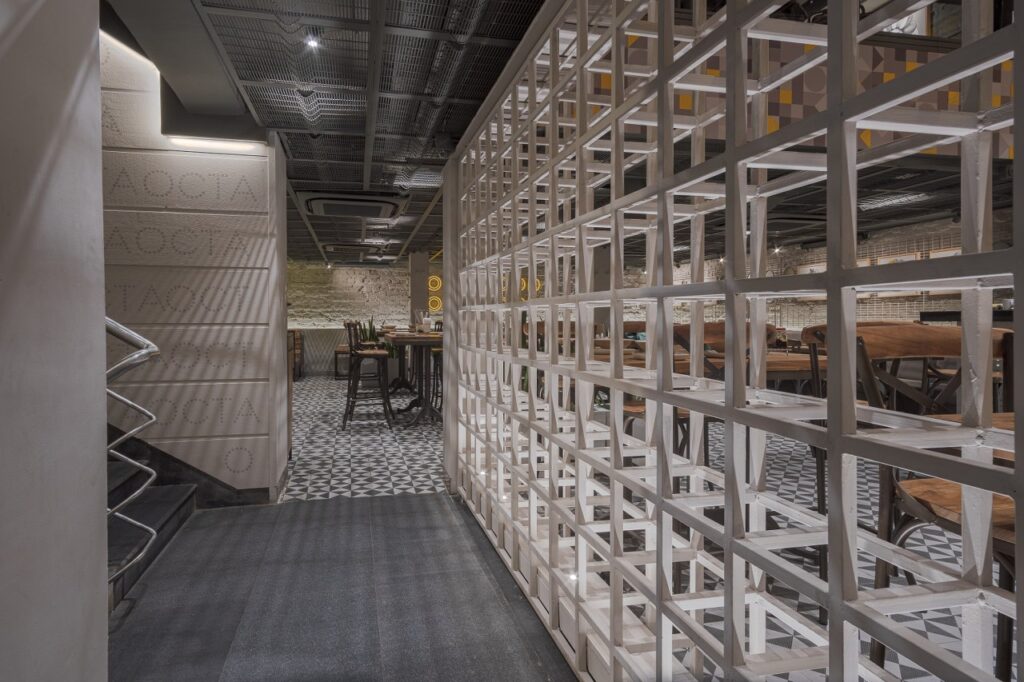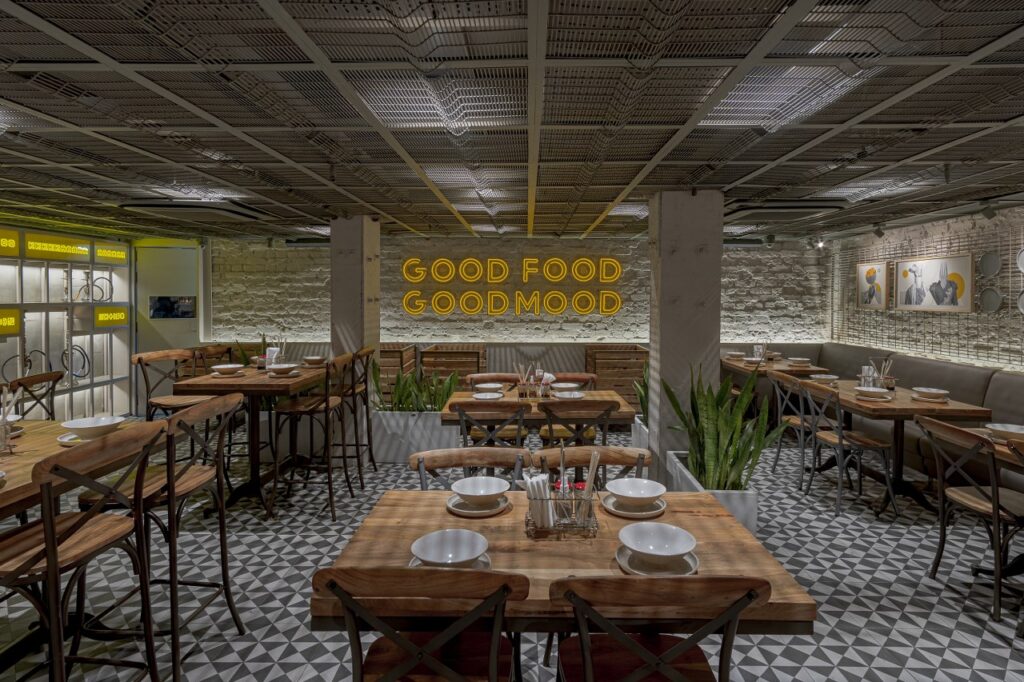 The space also has been designed to accommodate people's mood, from cozy corners which are private and intimate to more social and uphoric spaces. There is an emphesis on experiencing real material and surfaces as far as the furniture is concerned. Being true to the material used rather than cameoflaging them.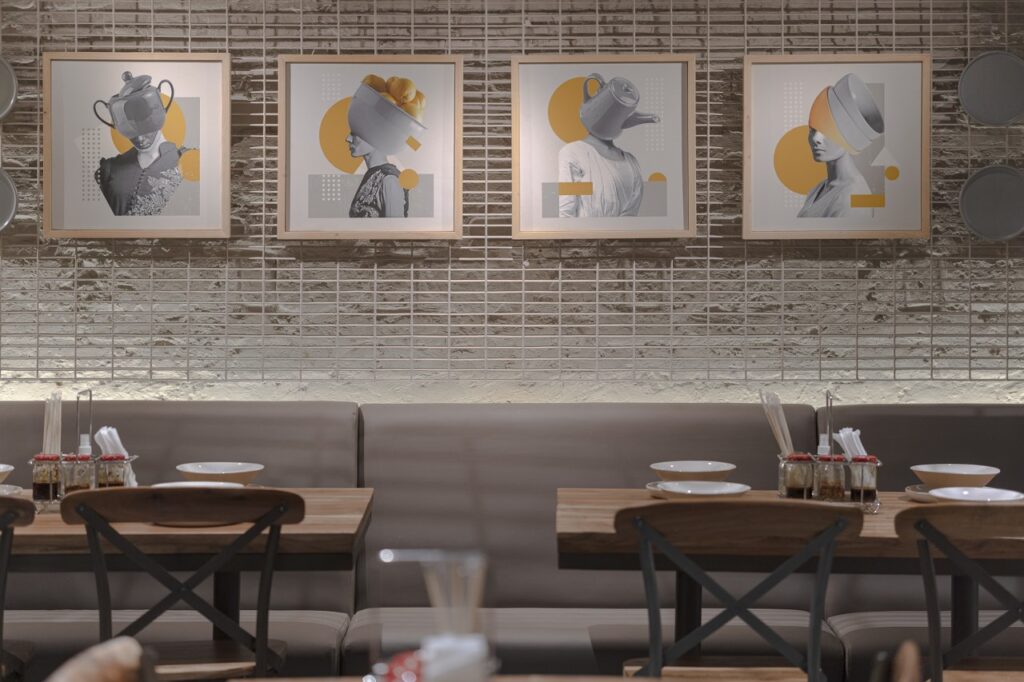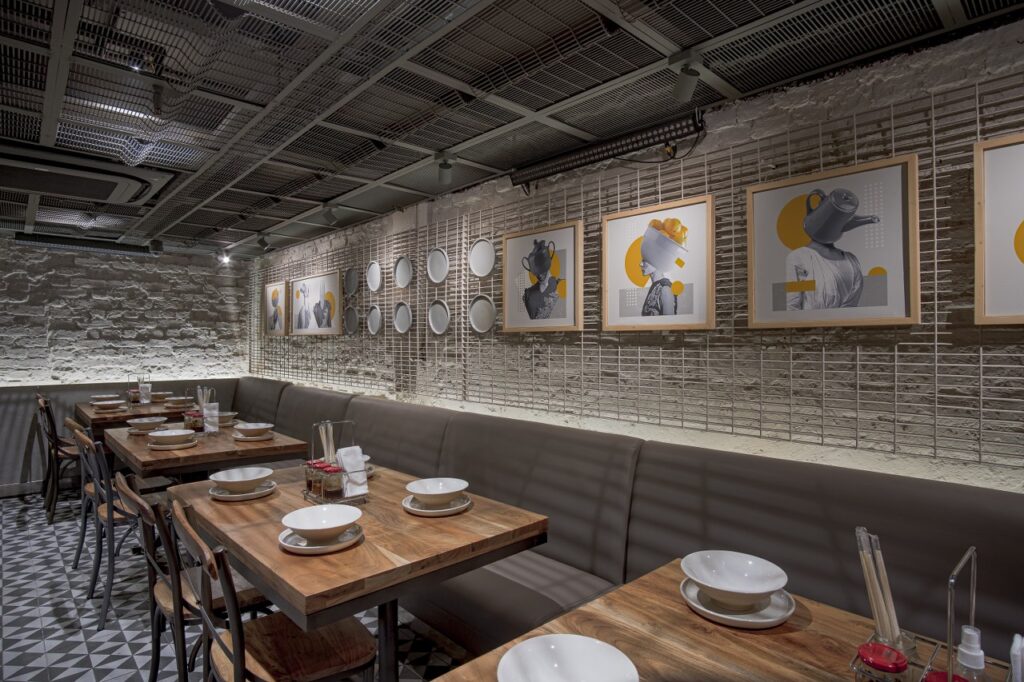 Challenges: The space came with its old structural baggages. There were a lot of wiring and uneven levels which had to taken into consideration.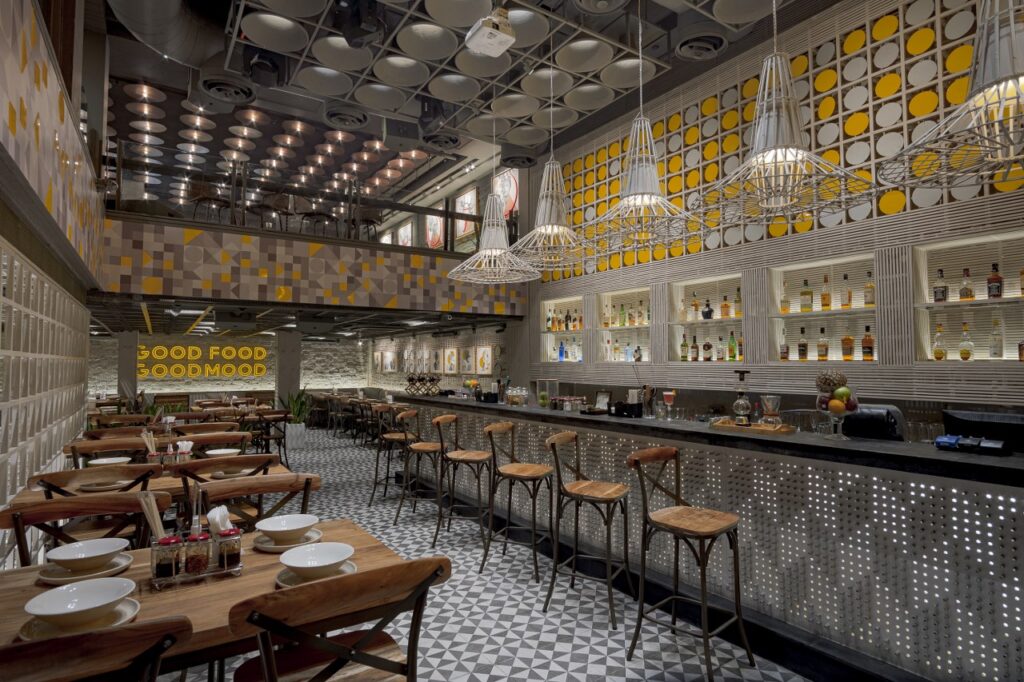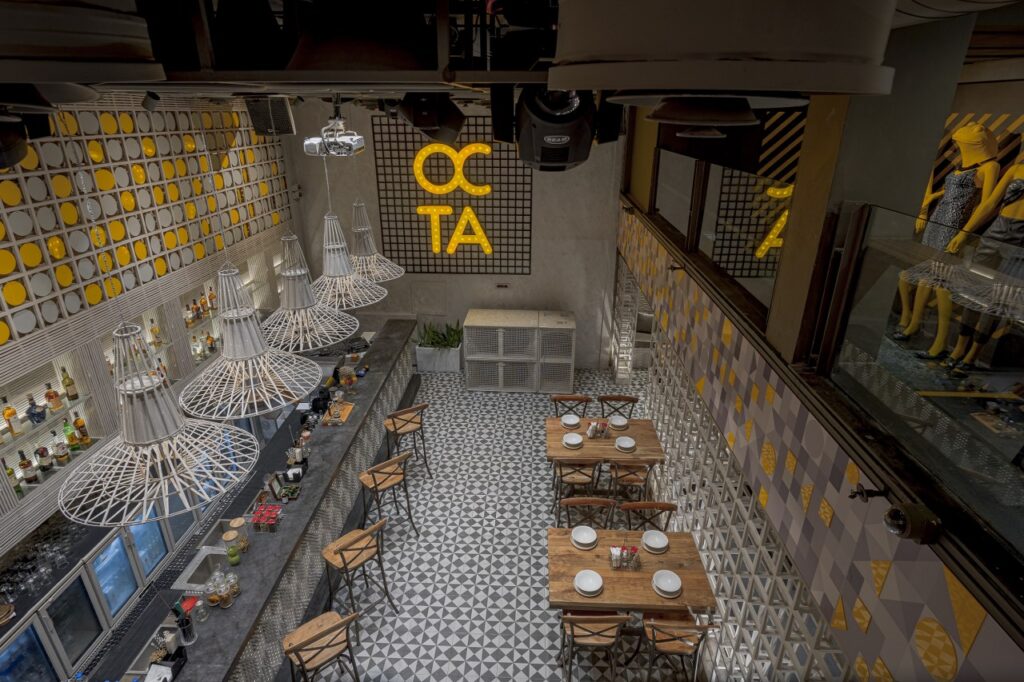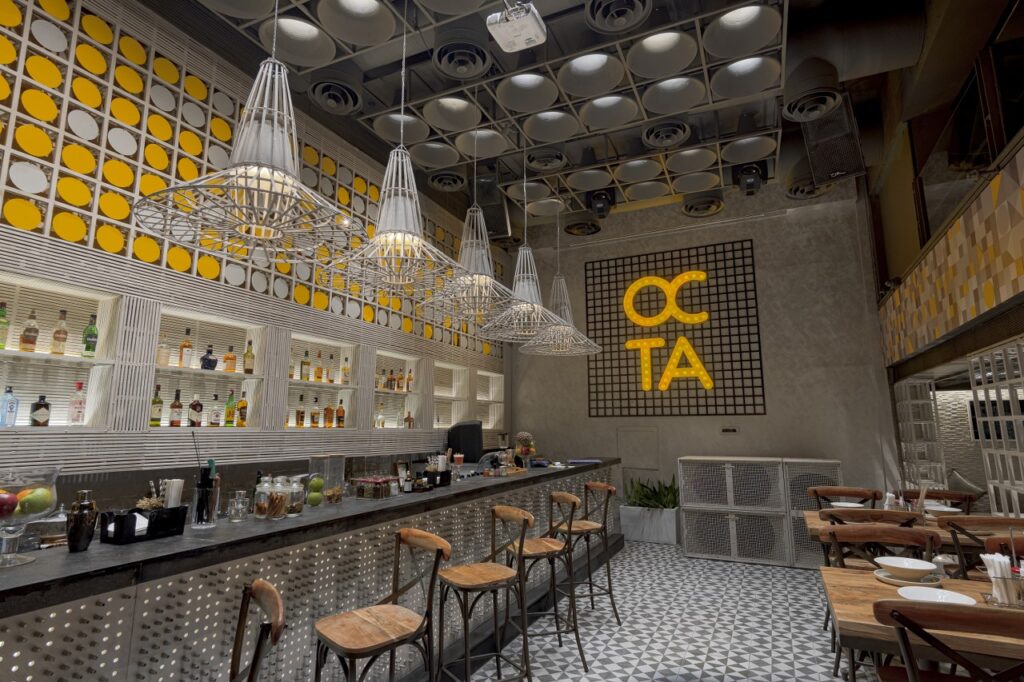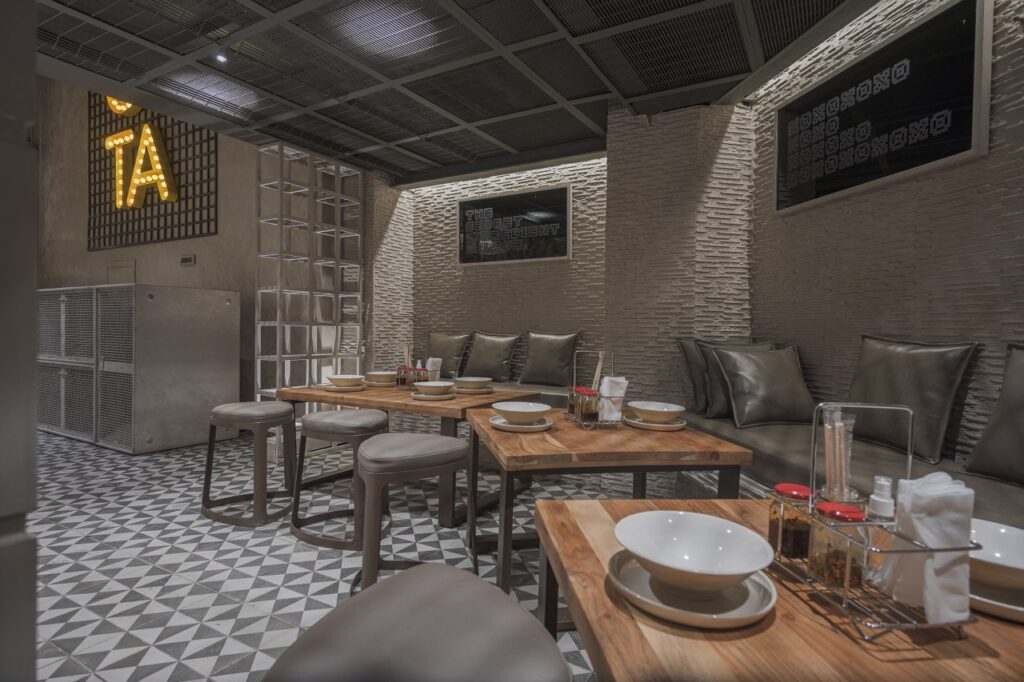 Bar Area: The bar counter uses a pegging design with a geometric pattern made out of re-purposed industrial components for a chic industrial feel with metallic accents. The bar facade has a grid structure filled with enlarged sequin patterns reminiscent of glam and chic in our life which we all are longing for! It's a way of bringing celebration back into our life again. These enlarged sequins can be rearranged to create various patterns based on our mood or occasion. The pendents lights atop the bar is made out of bamboo and vintage utensils.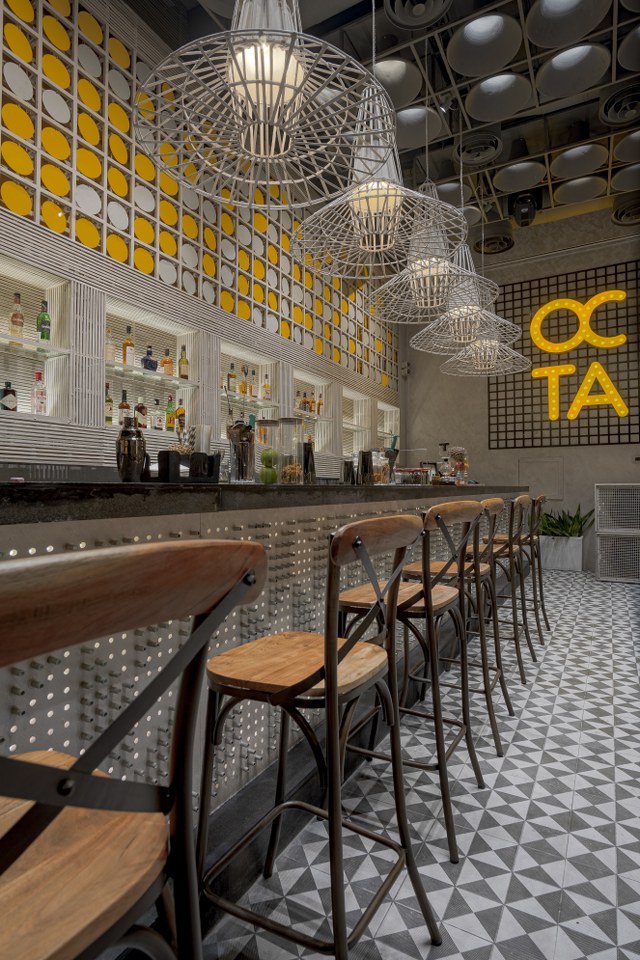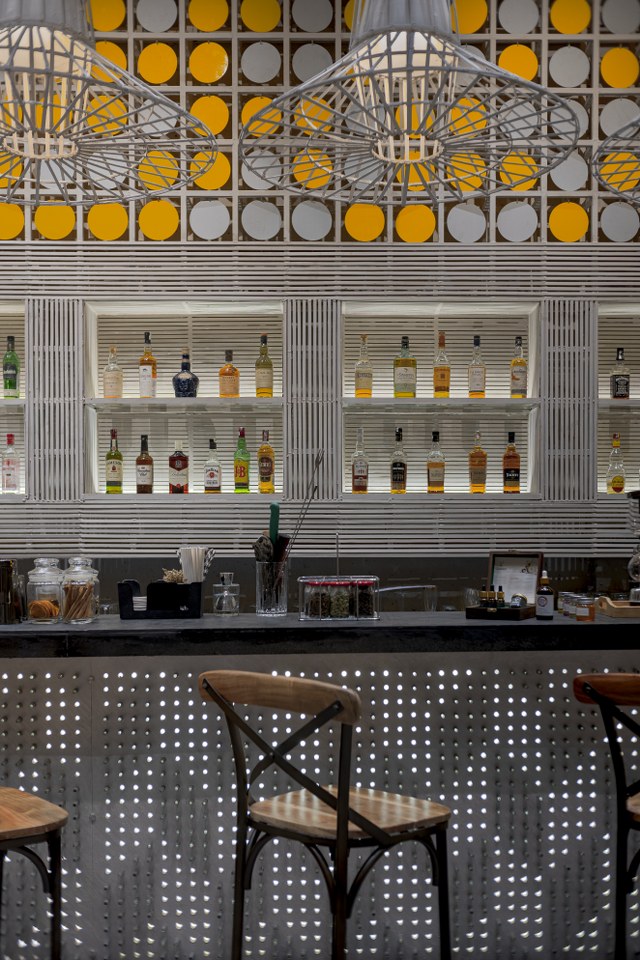 The Lower Seating Area: The space has vintage vibes with old industrial style furniture. The focus is on purity of material. Solid chunks of wood have been used with live edges. The space has lovely digital montages by Sumanta Chakravorty, again celebrating the aspect of work and play in our lives especially of women! Old cable work and anomalies of ceiling lines have been homogenised using industrial ceiling having rippled mesh which is used mainly to make outdoor landscaping, another use of adoptive usage. Exposed brick structures and neon signage's enhances the industrial flavour. The colour palette is tones of grey with industrial yellow accents.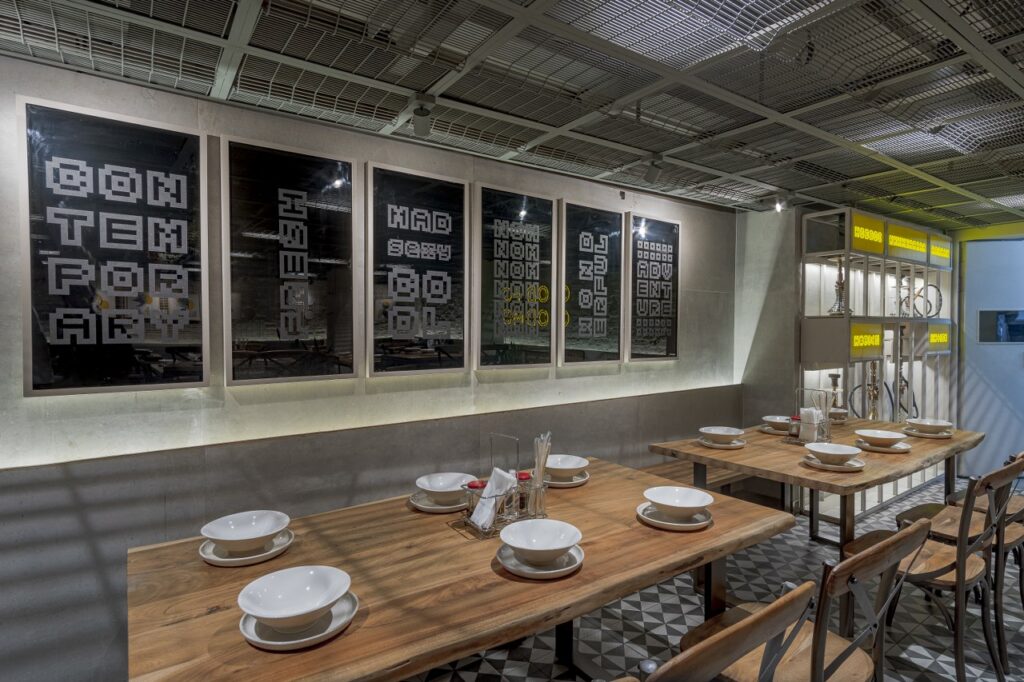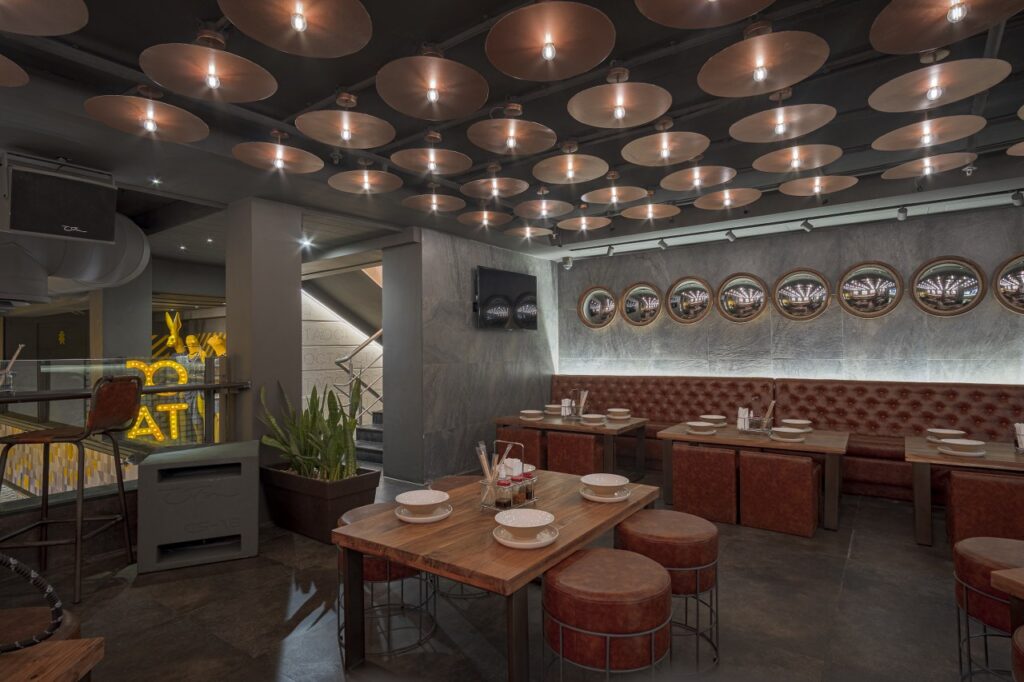 Mezzanine Area: The mezzanine has a more casual lounge vibe! Metallic copper has been used to compliment faux tan leather upholstery. The space is predominantly neutral grey with diffusion of slate textures. Digital montages of women glammed up using household utensils is a reflection of our state of affair during the pandemic where we all strives to deal with the routine mundane which heightened our desire to dress up and enjoy. Circular ceiling lights creates a trendy vibe. The mezzanine has an open kitchen for the guests to enjoy the whole process of food preparation.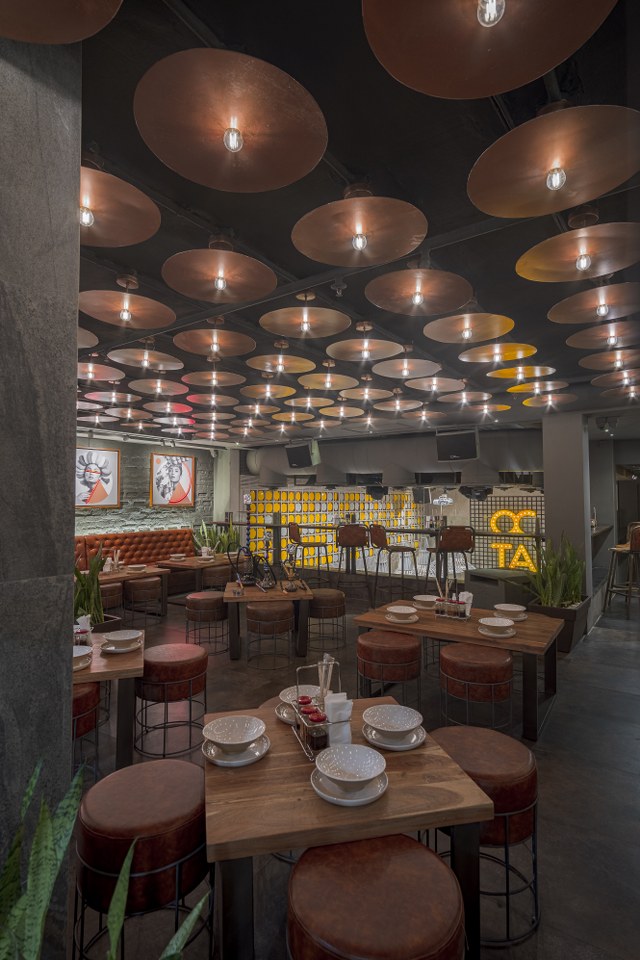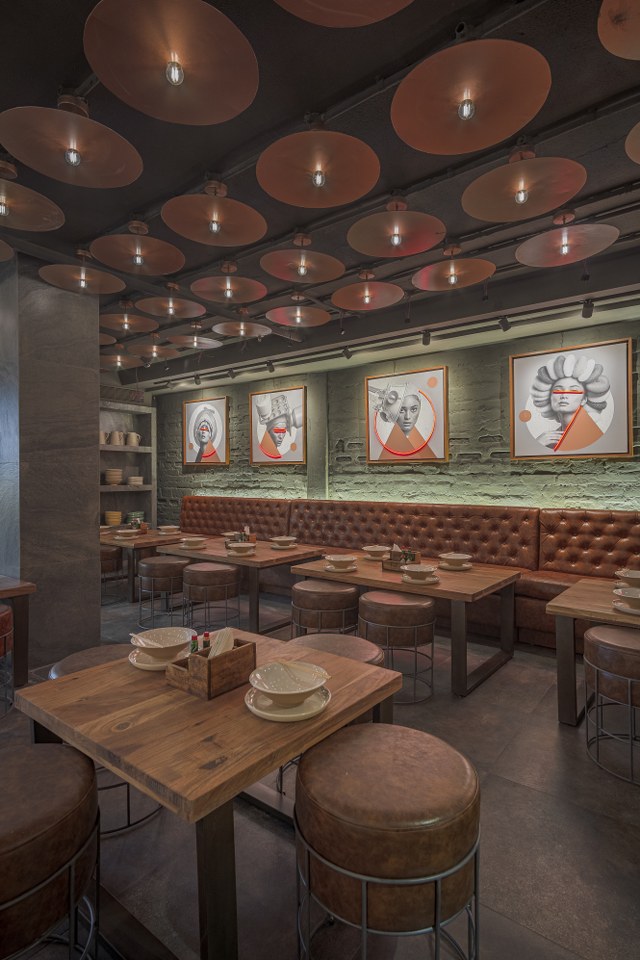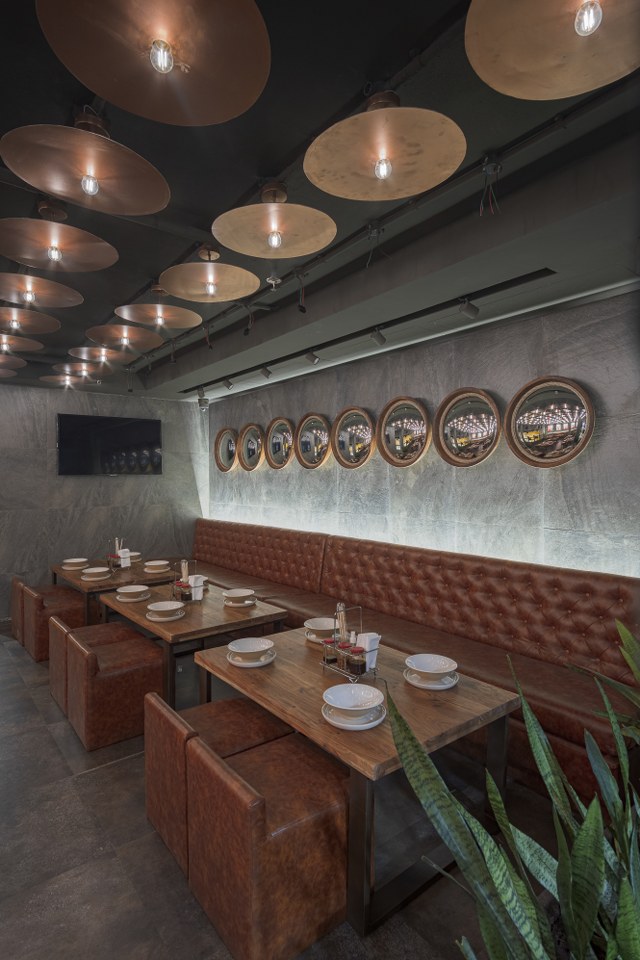 Installation: An installation of fantastical animal characters ready to party adds a sense of eccentricity to the otherwise restraint space. The installation again is a subtle commentary on femininity and fashion.
FACT FILE:
Designed by: Swarup Dutta
Project Type: Hospitality – Restaurant
Project Name: OCTA
Location: Kolkata
Year built: January 2021
Size: 5000 sq ft.
Project Cost appx: ₹65 lakhs
Principal Architect: Swarup Dutta
Photograph courtesy: Srimally Maitra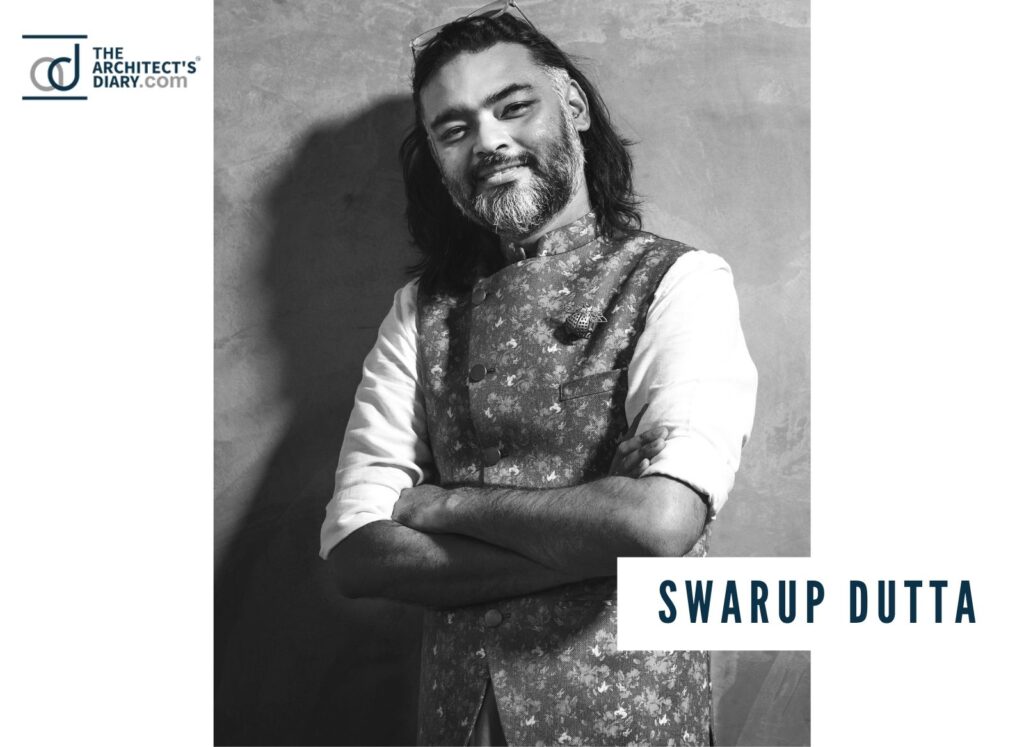 Instagram: https://www.instagram.com/octa.kolkata/
Facebook: https://www.facebook.com/octakolkata/