Consider doing a kitchen backsplash if you want to upgrade your kitchen to something more modern, or if you want to get the grease stains off the painting on your kitchen wall. A kitchen backsplash is also a great way to spend a weekend or save money on renovations if you are on a budget. 
   The problem, though, is not deciding to do a kitchen backsplash. The main problem lies in the type of backsplash you should do out of the numerous different kinds. In this article, you would find tips on the kinds of backsplash, how to choose the best backsplash in terms of durability, and the best cleaning practices you should adopt. 
The best kitchen backsplash ideas
   There are various kinds of kitchen backsplashes that would transform your kitchen, but we'd be looking at:
Marble Backsplash
Subway tile Backsplash
Brick Backsplash
Full wall Backsplash
Square Backsplash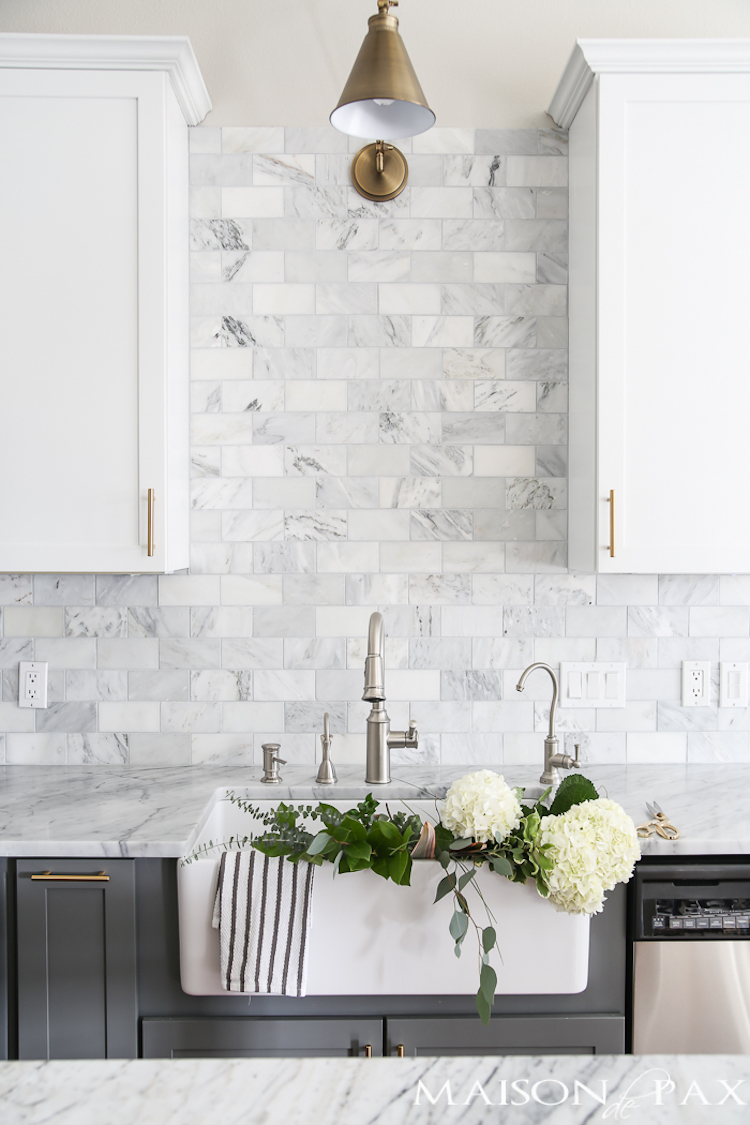 Marble Backlash
   This type of backsplash is a perfect type of Do-It-yourself project, as it can easily be learnt and implemented without the need for professional mastery. When paired with furniture and white cabinets, a marble backsplash would offer an elegant and timeless look to your kitchen. Pairing it with a darker tone would also give it a delicate contrast. Marble backsplashes give your kitchen a brighter and cleaner look and are an excellent idea for your next kitchen backsplash. 
   Bear in mind, though, that because marble is a porous material that can etch and stain easily, you have to seal your backsplash regularly.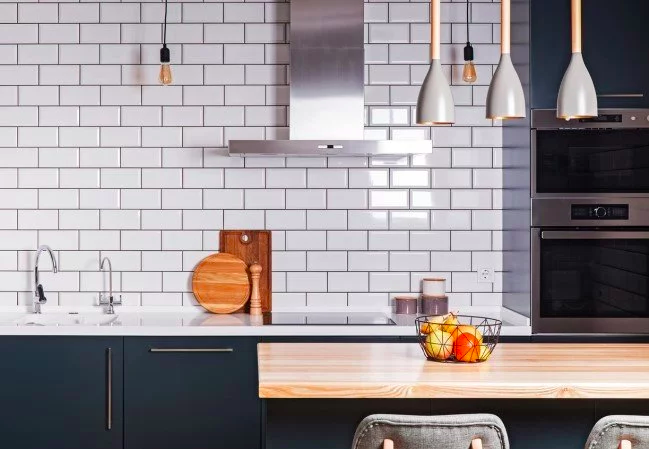 Subway Tile Backsplash
    This backsplash idea is perfect for those that like their kitchen looking classic and contemporary. Using a subway tiles backsplash for your kitchen would leave it looking beautiful and sleek in a modern and traditional way. What's more, subway tiles are also very easy to clean and last longer than some other backslashes. This idea can be done in various ways, as you can either use a darker grout to give it more texture or lay the tile in an offset pattern. Either way, it's a win-win for you.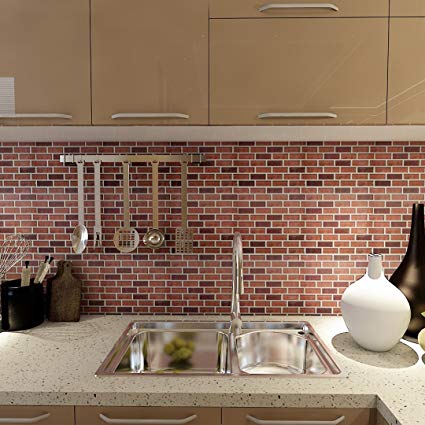 Brick Backsplash
If you love the look of bricks, you would love this kitchen backsplash idea. A brickwork backsplash is a perfect way to add charm to your kitchen. Bricks always stand out regardless of the furniture in your kitchen, so you can always paint them with a color that complements other elements in the kitchen.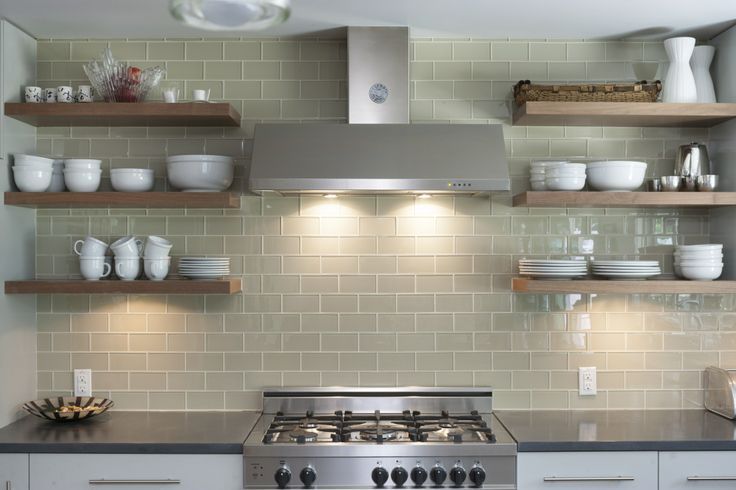 Full wall Backsplash
 A full wall backsplash is great for those that love the look of airy or open spaces. So many people have embraced this backsplash idea because it gives their kitchens a fresh, uncluttered look. You can use this idea for any backsplash material, although the prices would differ depending on what you choose.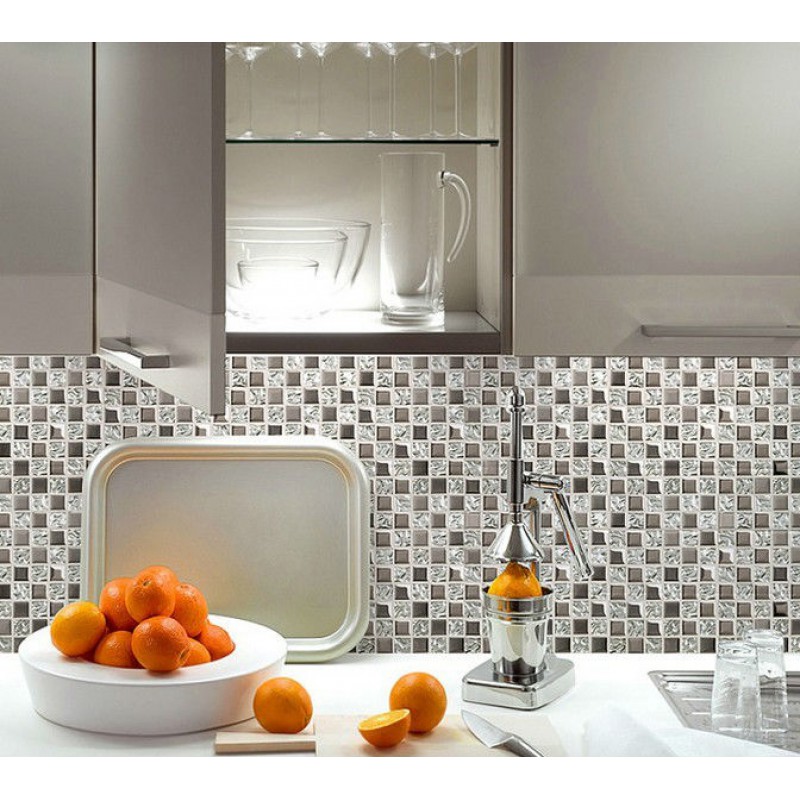 Square Backsplash
If you want a simple look for your kitchen area, then you should try using square tiles. This idea gives kitchens a traditional or contemporary look and complements the various design elements perfectly well. This kitchen backsplash idea is very versatile and can blend perfectly well with the countertops or cabinets you choose for your kitchen renovation.