&nbsp
An Achromatic Apartment Interiors Called White Love | Dev & Kaushik Architects
This project is An apartment space on the 4th floor of a 5-floor residential apartment. It's a single dwelling on each floor, with each floor plate having one family. All of them being friends, they built it together.
Visit: Dev & Kaushik Architects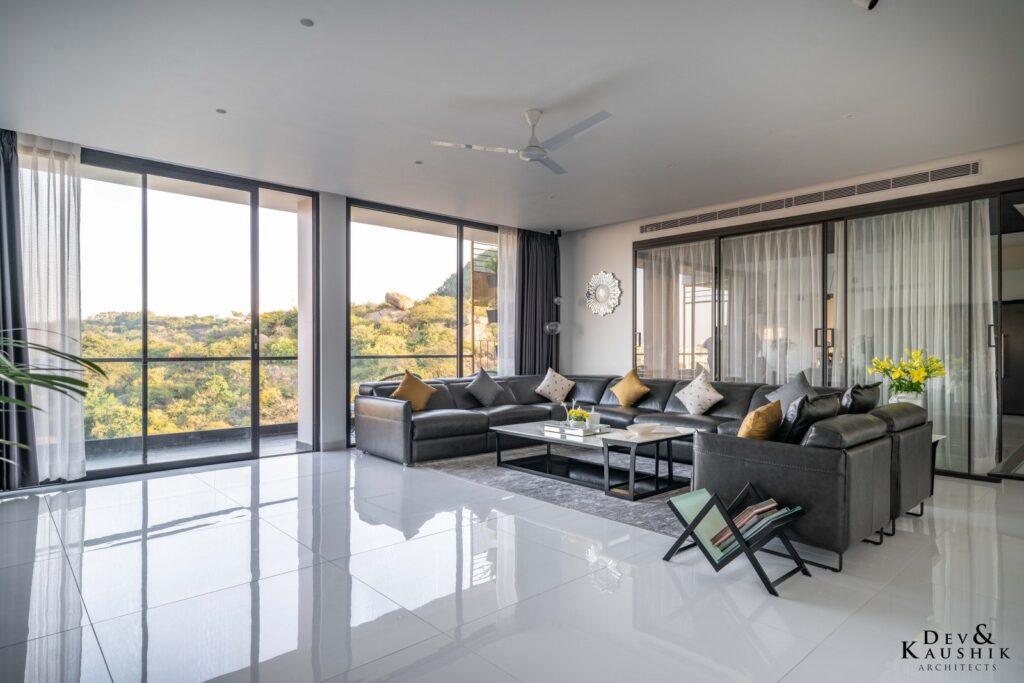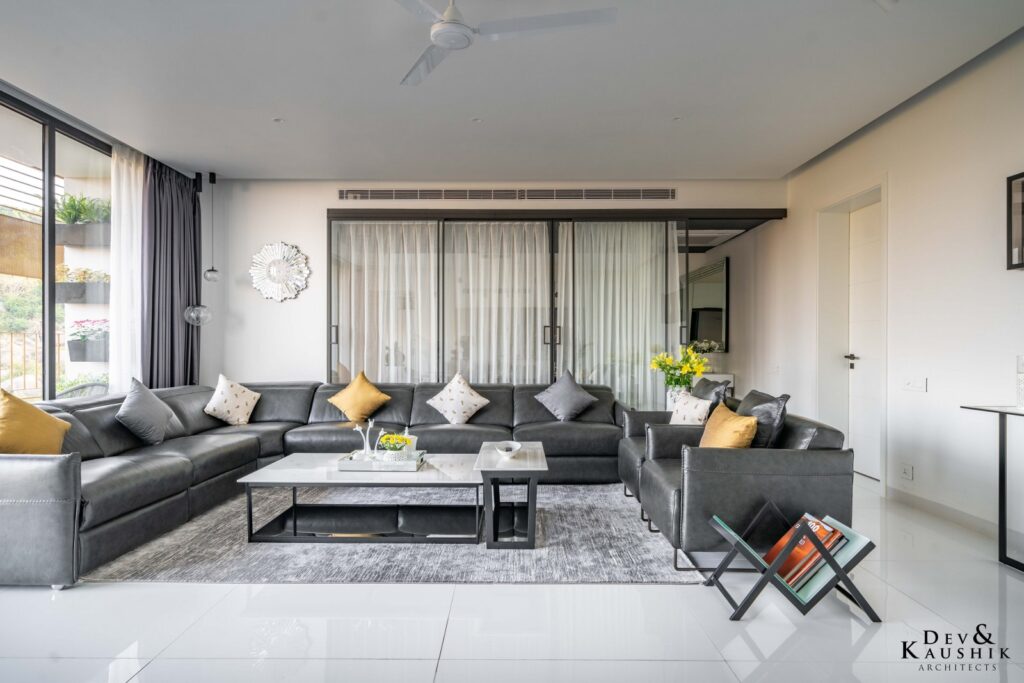 When this bunch of friends approached us, we realized the structure was already done, with floor slabs and columns finished. We had to now, finish up the space for them in totality, meaning doing up the building as a whole. We had to do more than just Interiors that way.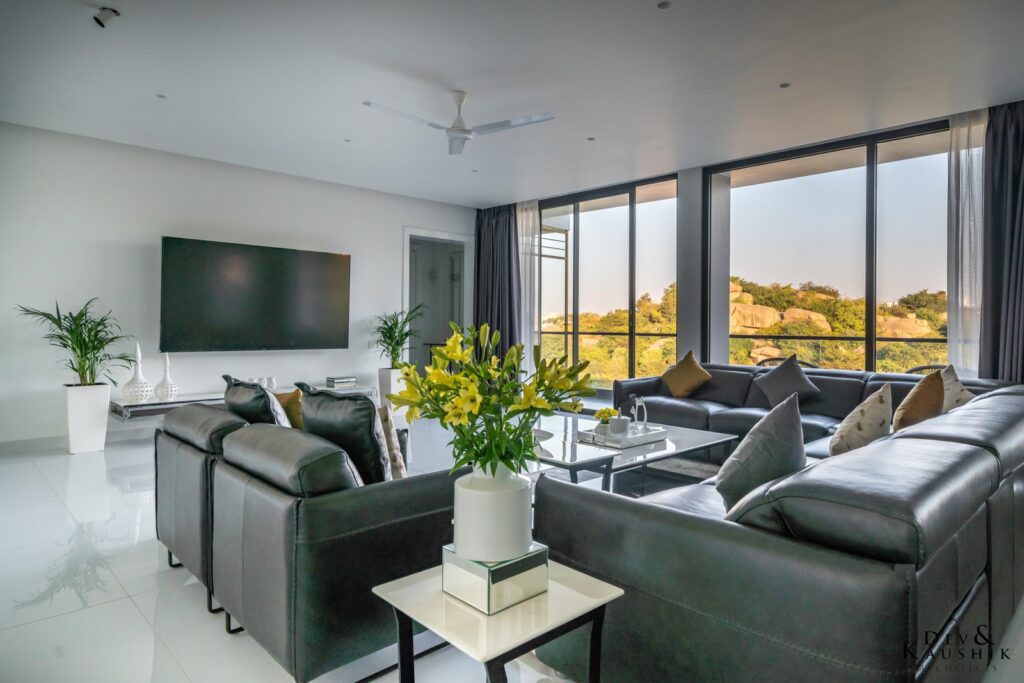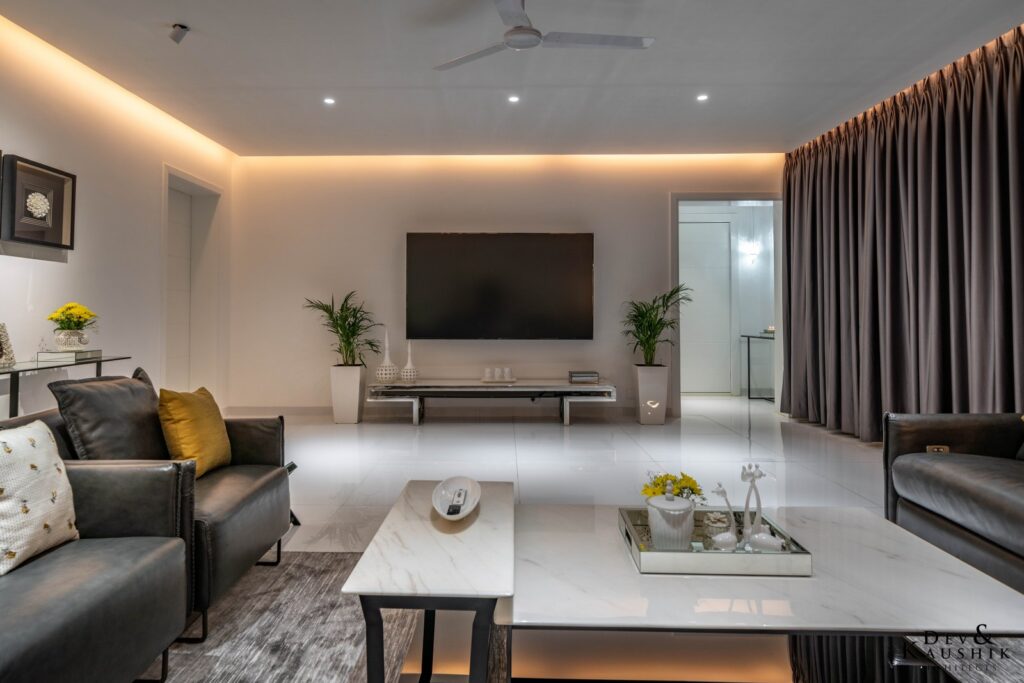 What was unique about this site was the lovely view it had. Luckily adjacent to few acres of open land with a very naturally wild landscape, lovely bit of boulders.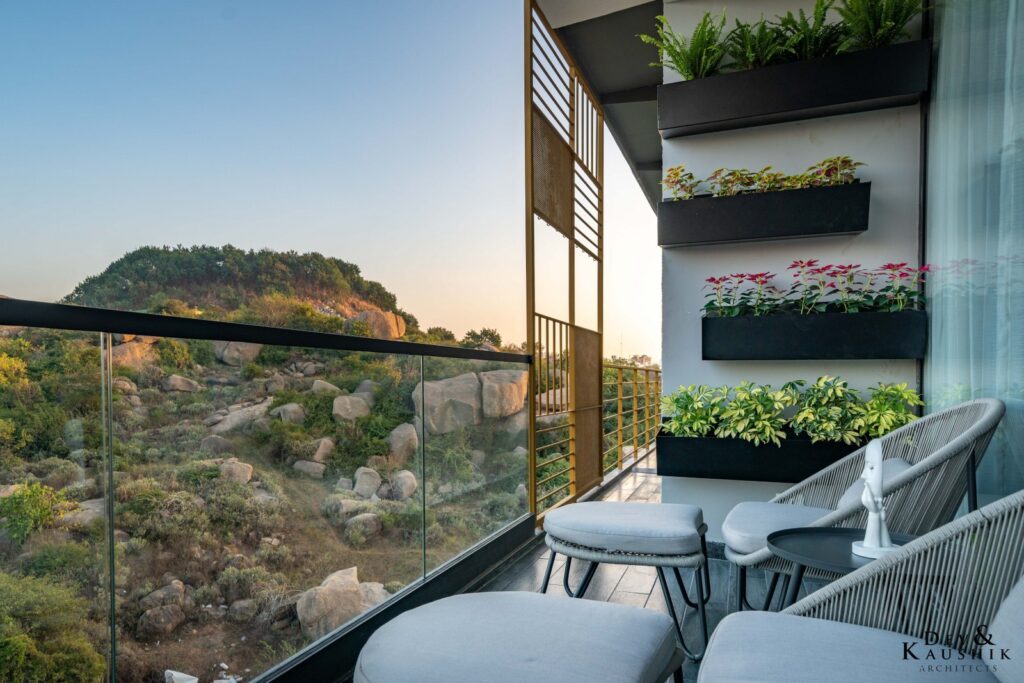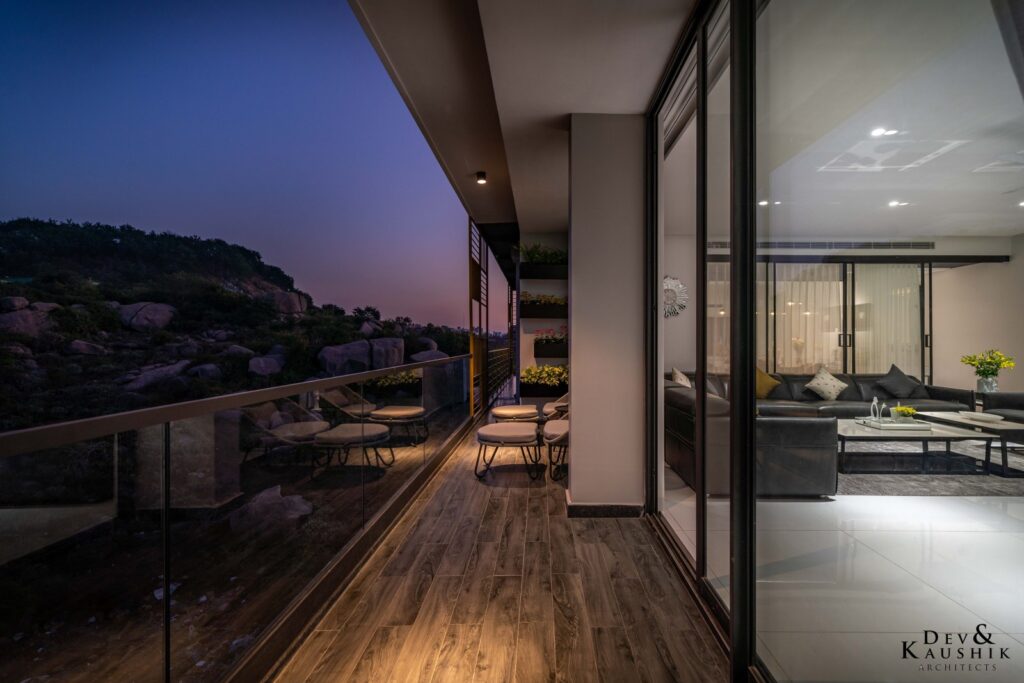 We could spot peacocks every other day. We had completely reworked the civil structure from what the earlier designer had proposed, to a new proposal to open up the whole building to capture these views.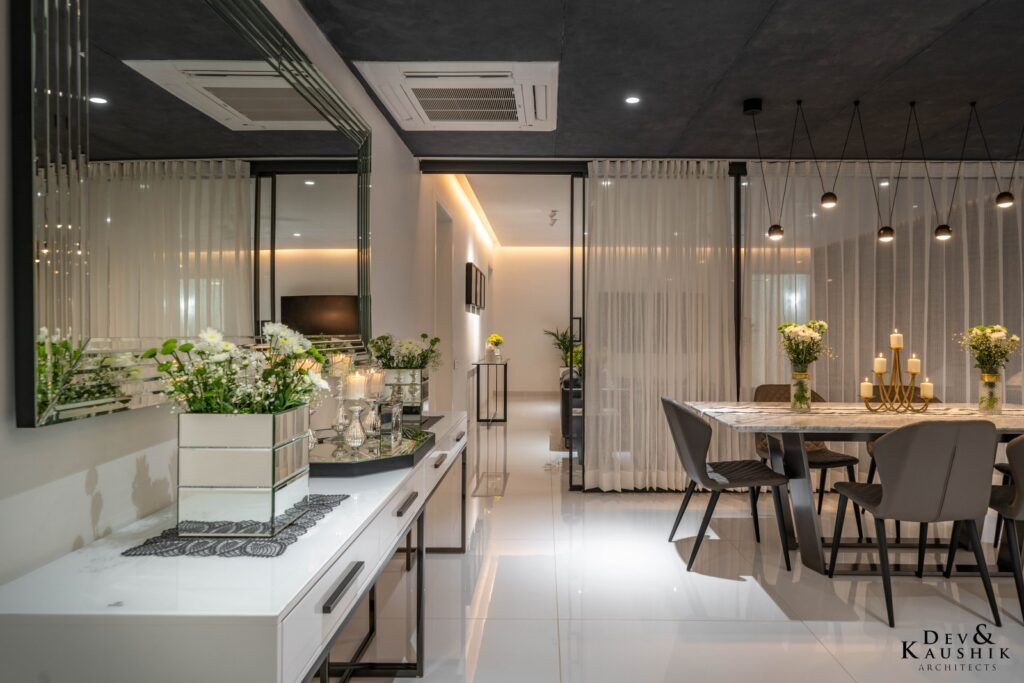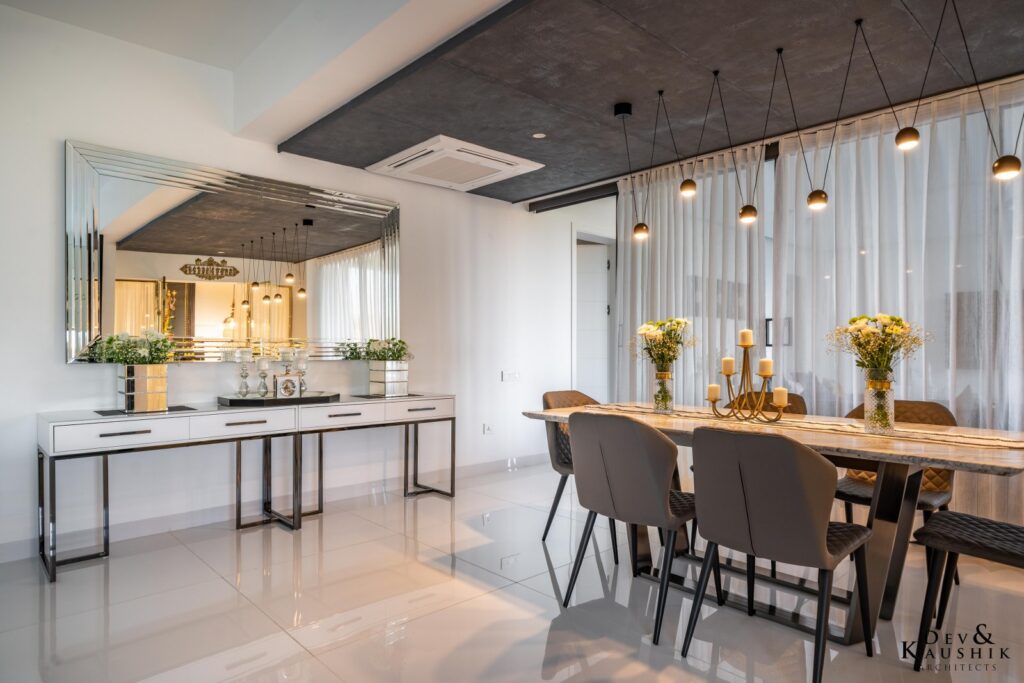 We went ahead, in keeping the entire eastern facade open to the view, letting it that lovely morning sun. Fenestration was planned in a way to capture every bit of the view.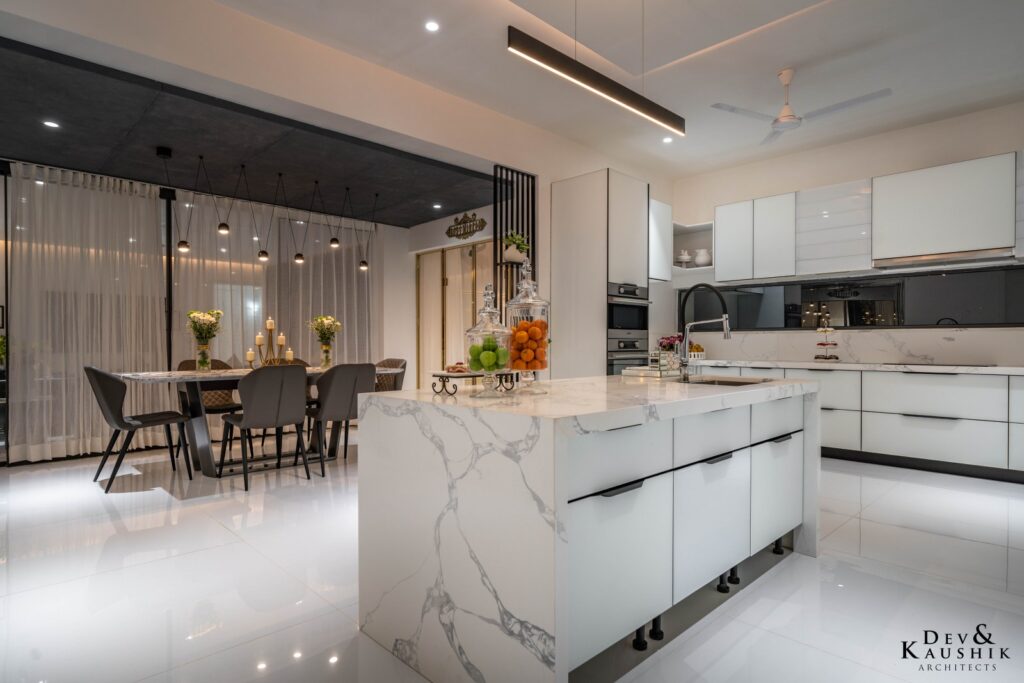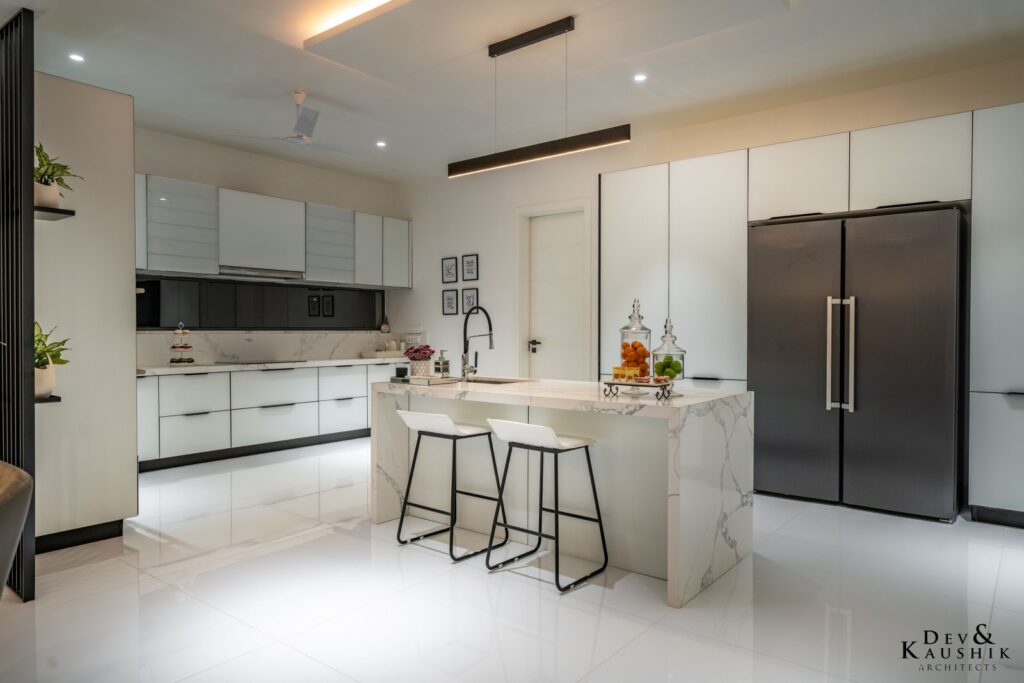 The users of the space don't really need anything to relax but to just lookout to take a chill. Pleasant to the eyes, the view is beautiful at different times of the day, and changing seasons.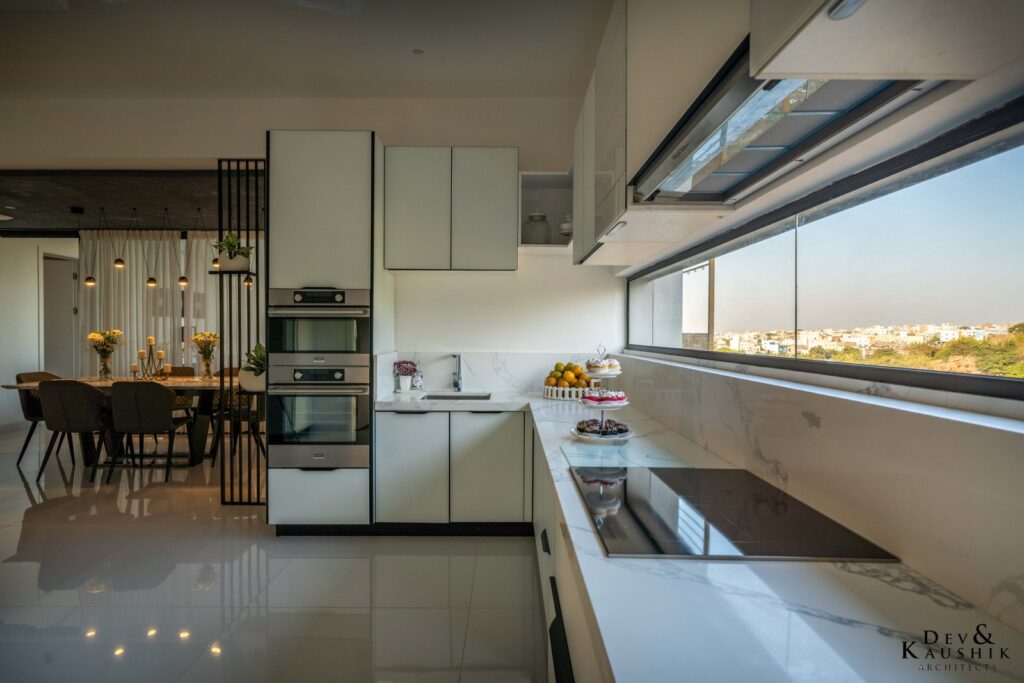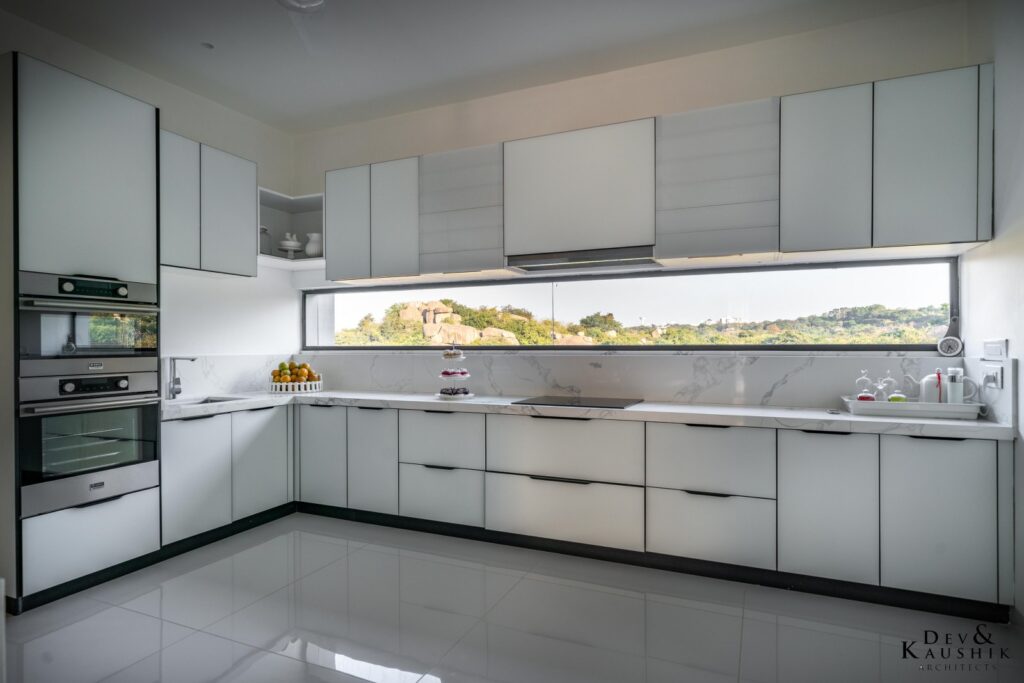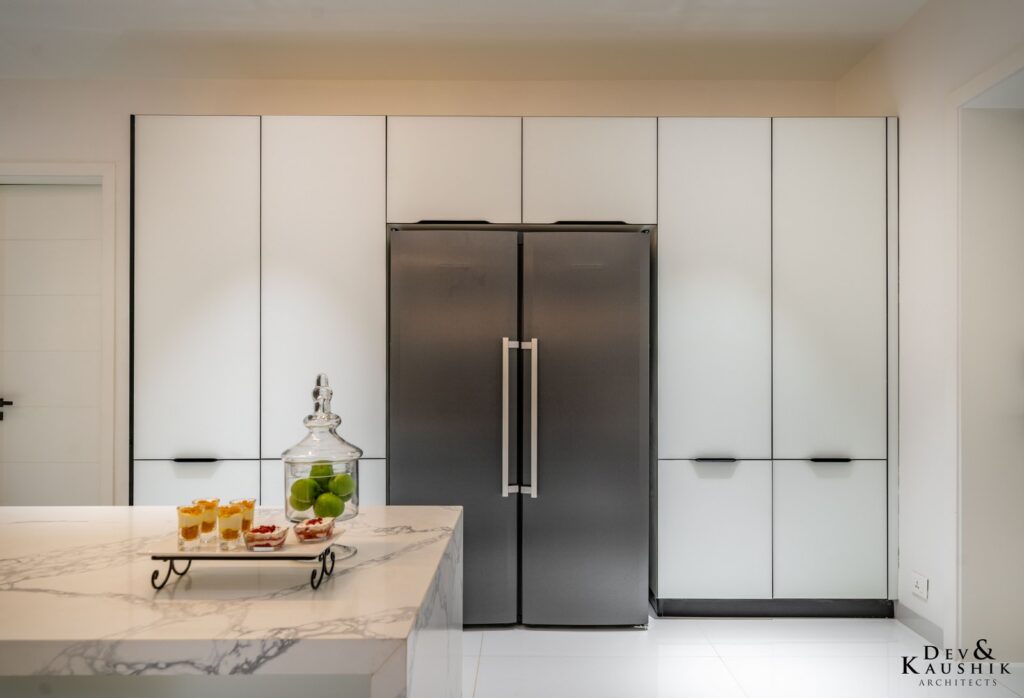 All five floors have a view from their drawing/living, kitchen areas. The design was thought-about to capture most of the eastern view making it a lovely morning/day space to be.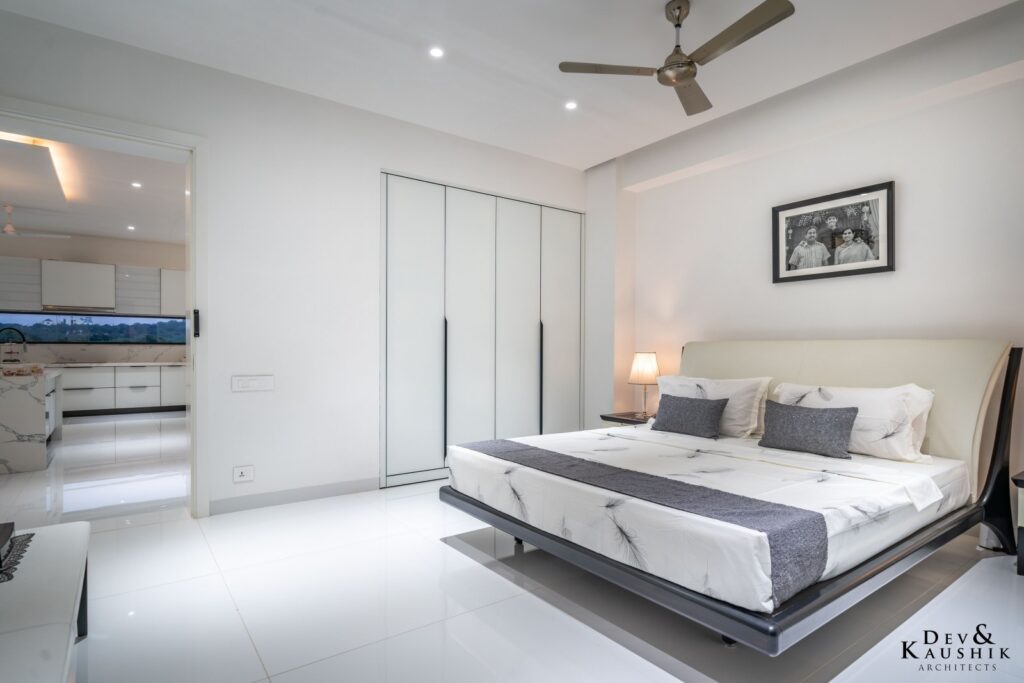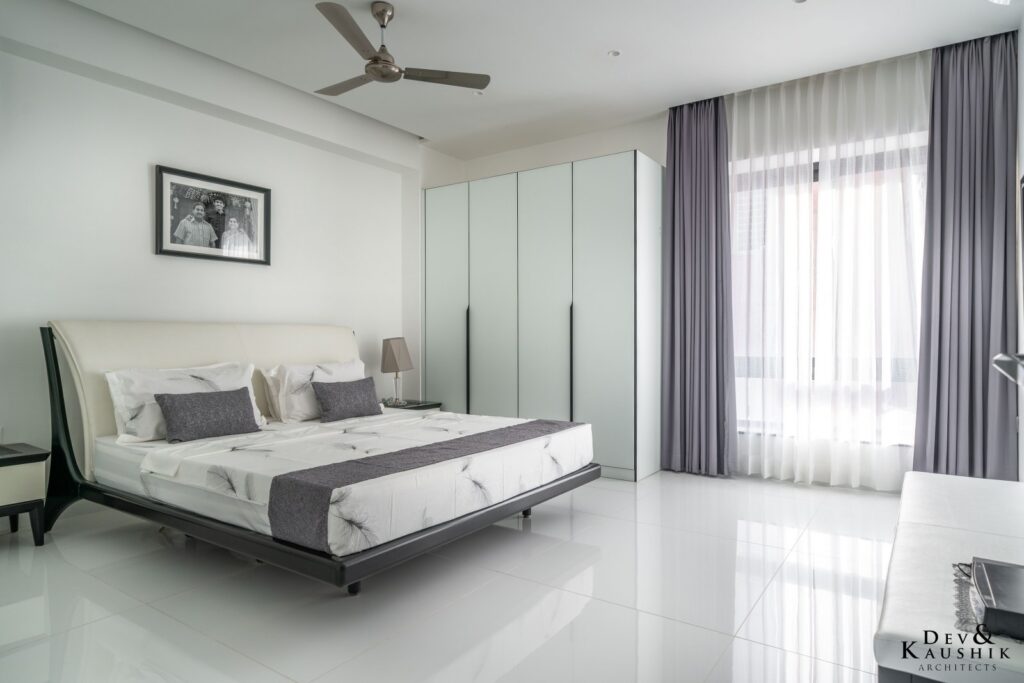 The client was very particular to keep the theme in Achromatic majorly. Thus we attained a simple design.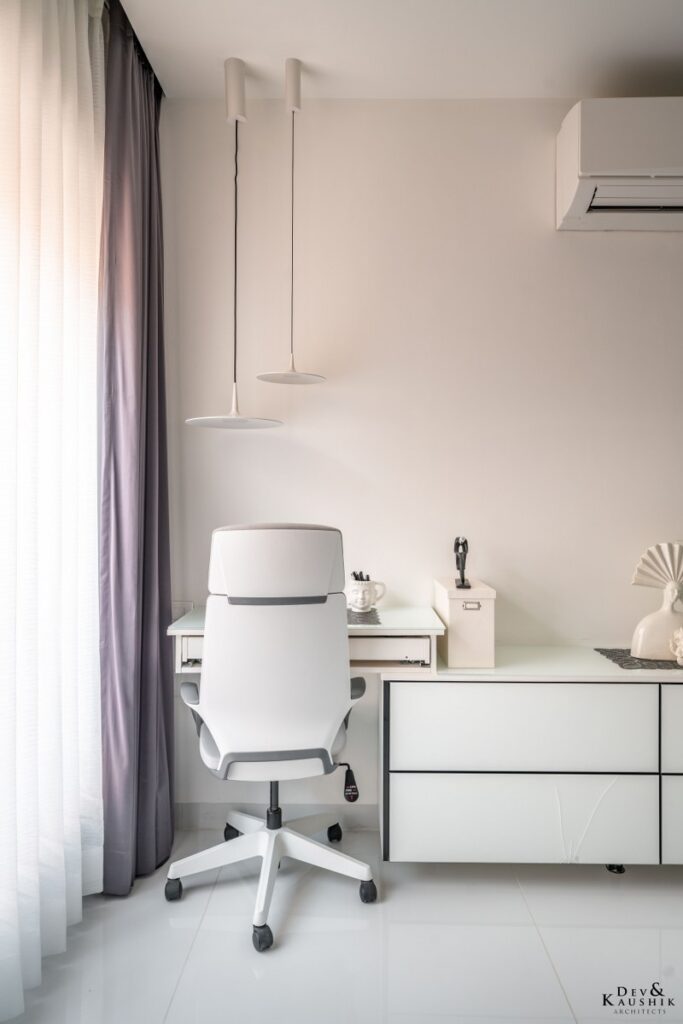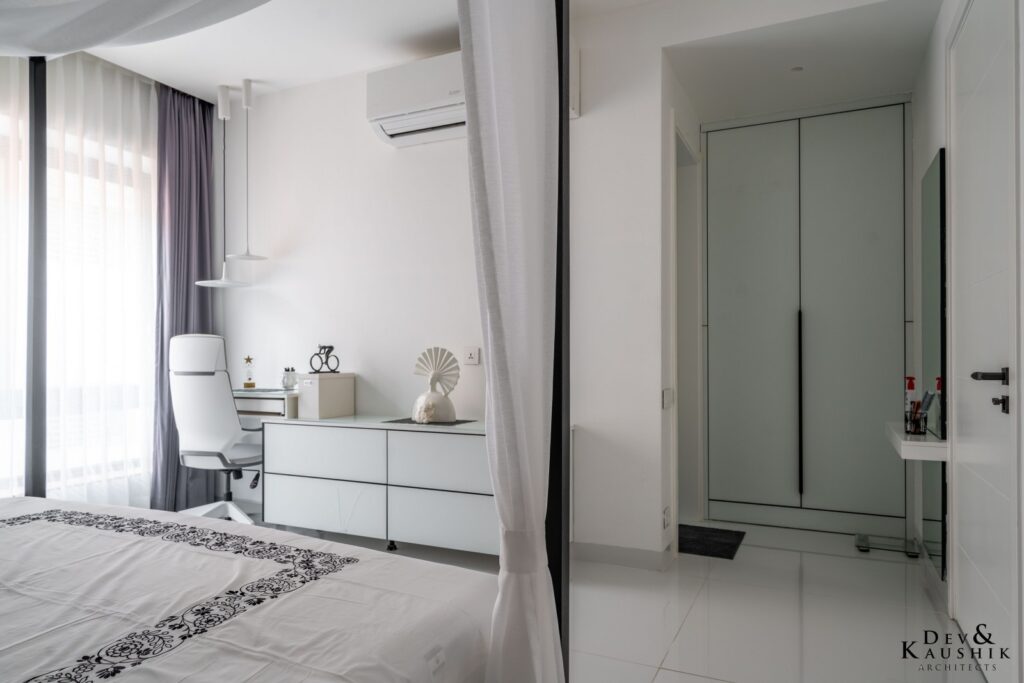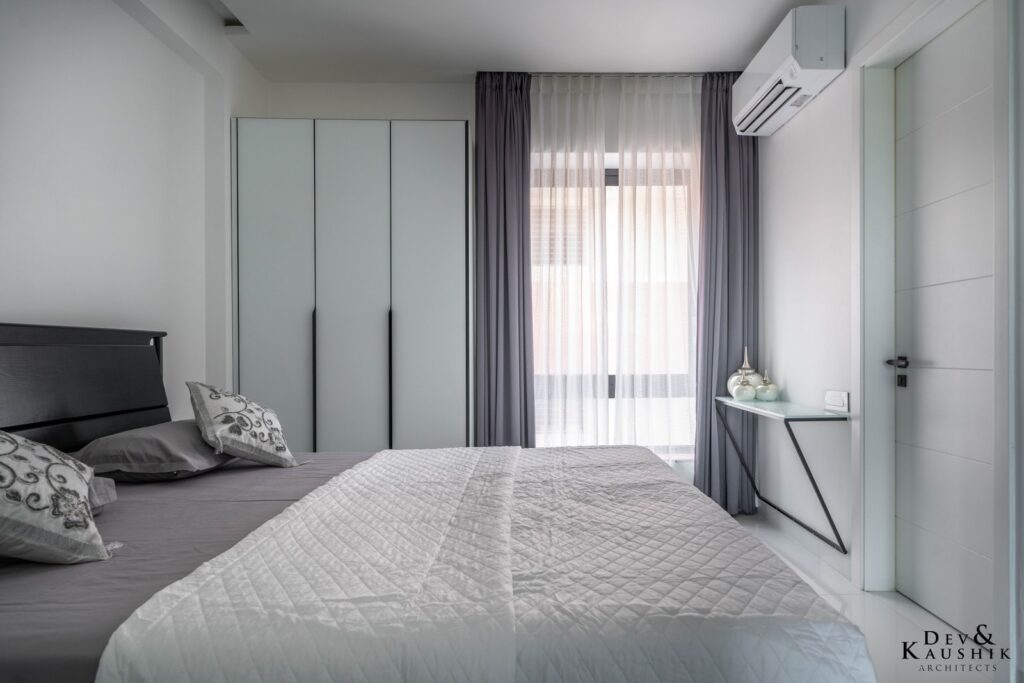 We all realized how having a view was an asset, not just to space, but how much it does to an internal space in shaping a home, into a healthy and positive space.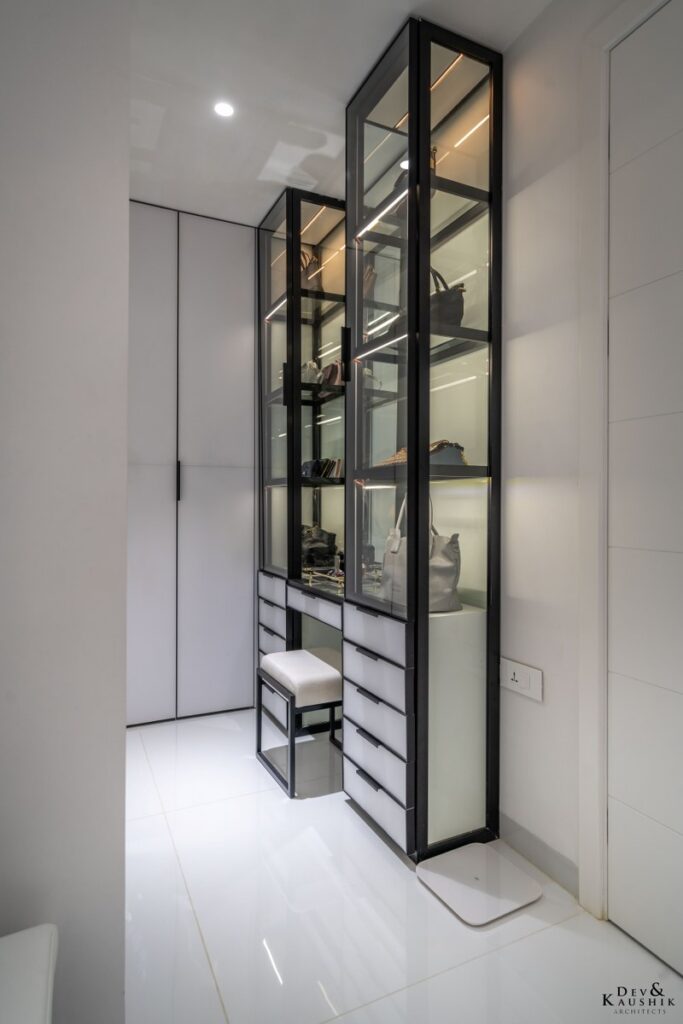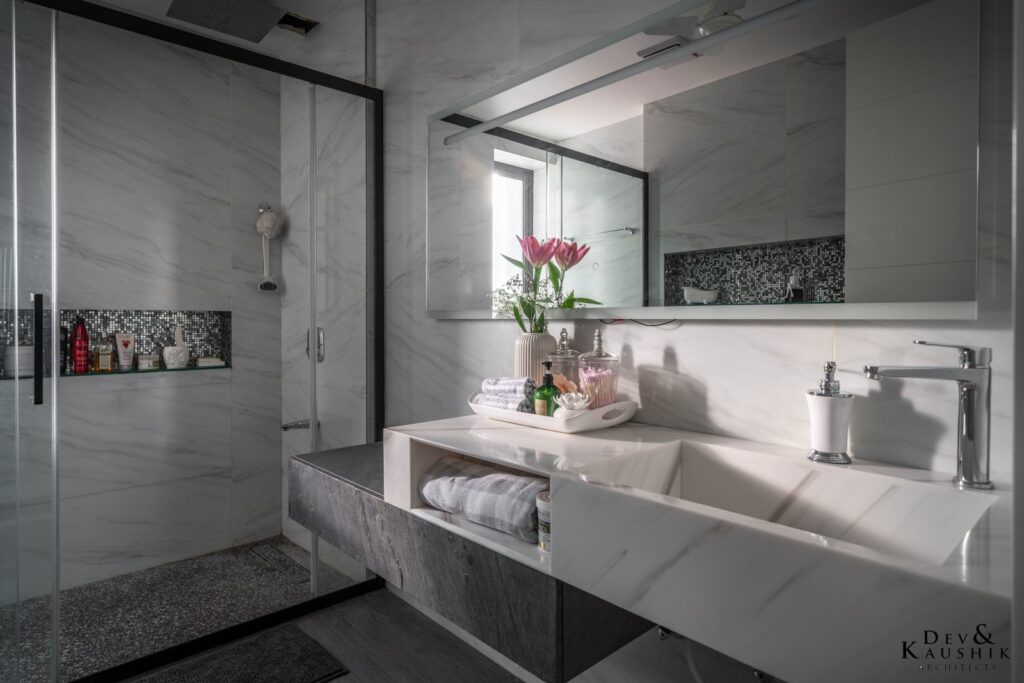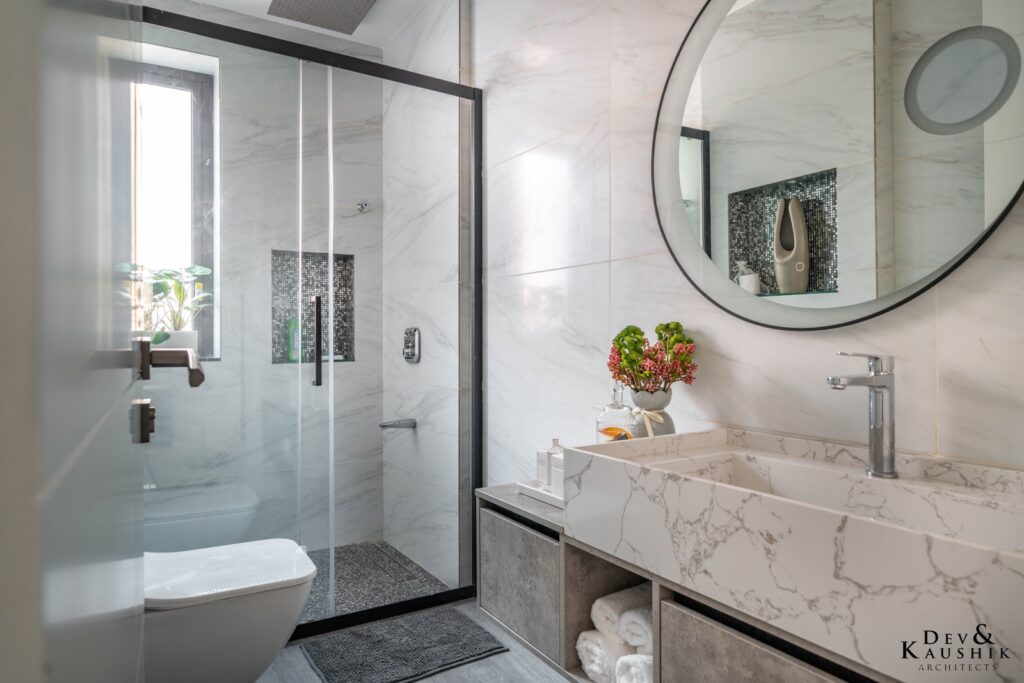 FACT FILE:
Designed by: Dev & Kaushik Architects
Project Type: Apartment Interiors
Project Name: White Love
Location: Hyderabad
Year built: 2021
Size: 2200 sq. ft.
Project Cost approx: 2 crore
Principal Architect: Kaushik Abhinav, Nikhil Dev
Photography: Ricken Desai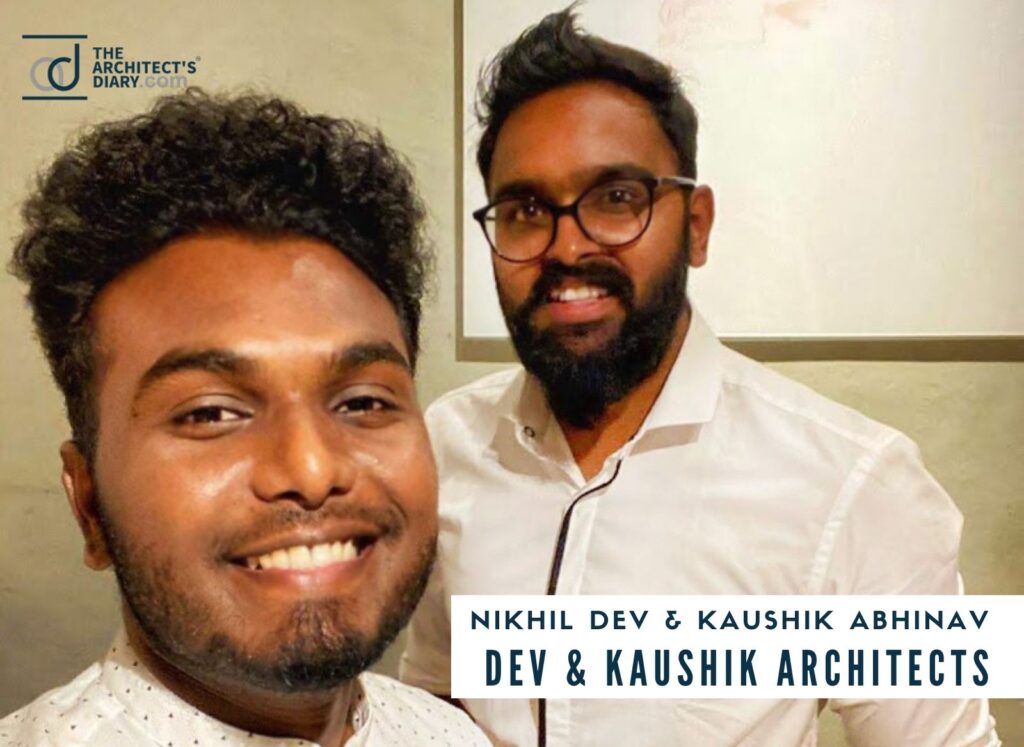 Facebook: https://www.facebook.com/devandkaushik/
Instagram: https://www.instagram.com/devnkaushik_architects/