swimming pool is a structure, form or frame designed to contain water which enables swimming as primarily for physical activities and leisure purposes. They are mainly in-ground, semi-ground and above ground. Commonly seen in-ground swimming pools are largely made from concrete, metal, plastic, fiberglass, etc.
In-ground, above-ground or semi-ground pools are unique, elegant and stylish designed from wood to enhance your outdoor space. Wooden pools above ground are no lesser than the piece of art in your garden, backyard or front yard. Wooden pools above ground are available in different colors to compliment the natural textures and patterns of woods. This piece of art is not only to bring a cheerful view but to provide pleasure through its unique functions to every member of the family.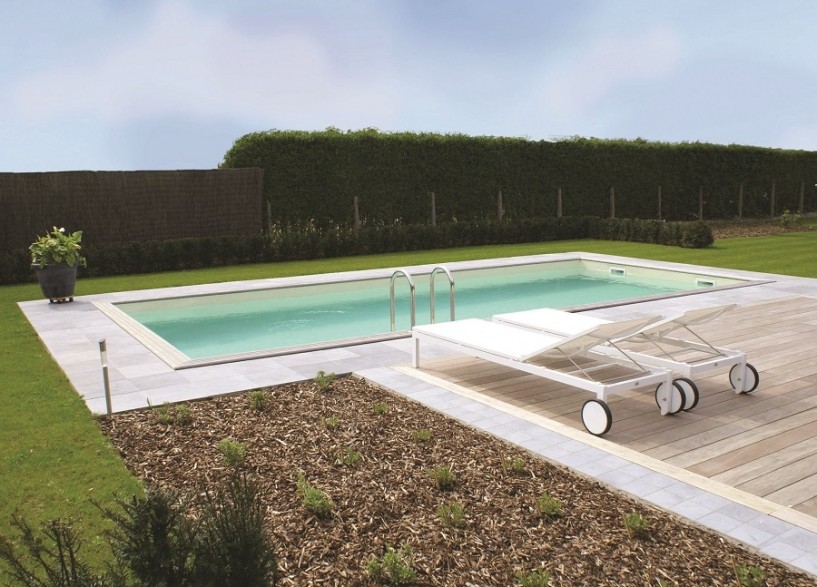 While selecting a deck for an above ground pool, one should take into consideration a few things such as shape and size of the pool, a style you would like to have and budget to fit your requirements. It should be in a usable form that functions well for your requirement with aesthetics to give you an enchanting view every day.
Swimming pools that are above-ground and in-ground are occupied with a sleek and modern look. These pools are much pleasant in aesthetics than its original price. Natural wood creates a rustic look to give you outdoor more elegant.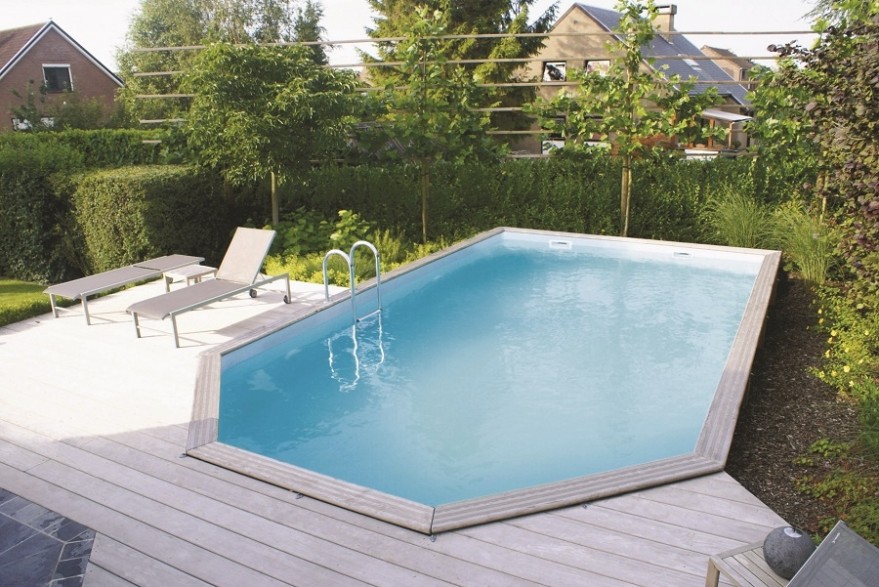 Though it is not easy to build wood pool deck but once done all your efforts are worth much more than one could ever think of it. With minimal routine maintenance wooden above the ground, pools can last for decades once done.
D.I.Y Wooden Pools are a great alternative to in-ground and metal above ground pools. Simple and easy to install, Blue Cube Pools wooden pools can be built by you. Crafted from strong pressure tested redwood timber from a renewable source and with a 10-year warranty these wooden pools are guaranteed to exceed your expectations. With our great selection of wooden pools, you will find one to suit your garden and your needs.
If you do not want to install it on your own we have an amazing team of technicians to do it for you.
Blue Cube Direct have a great range of wooden exercise pools which are a great addition for those who love to swim but do not have space for a large pool. These are the perfect above ground pool solution to transform your garden at a low cost.
The color of wood may vary slightly from the one you see it in online purchase due to its natural properties and variations. While browsing if you choose option no-stain you can apply the stain as per your requirement. The pool liners, as well, come in two print choices. They are then used to keep your swimming pool safe and secure.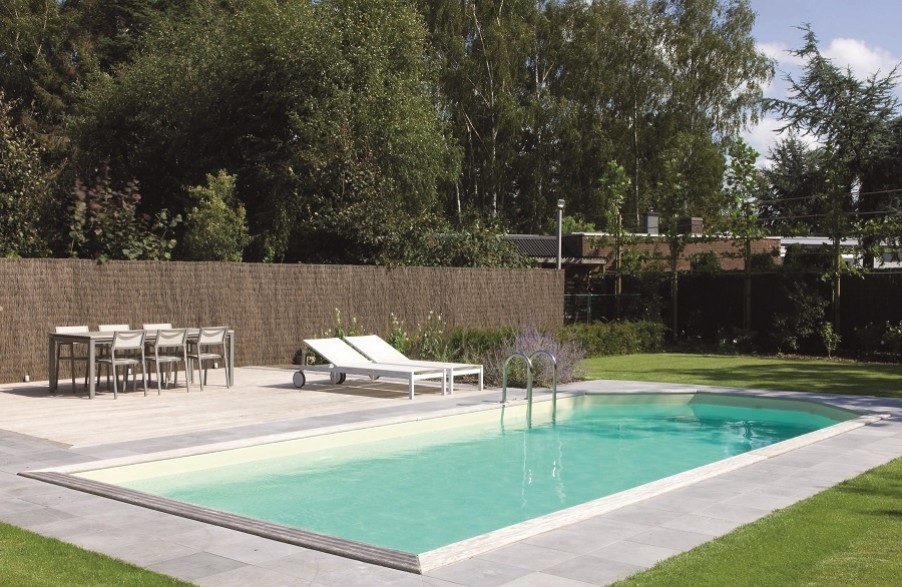 What makes our Wooden Pool Packages different?
Unlike other companies who may sell a similar product, our heating options are what make our packages unique. Offering carefully selected heaters which give unbeatable heat with extremely low running costs, which will save you money in the long run. Our expert engineers who have over 15 years of experience have carefully chosen these heaters based on their experience of installing and maintaining them. This knowledge is invaluable as we know the heaters will offer many years of carefree enjoyment.
Two heating options:
Our electric heaters contain titanium elements, extremely safe to operate, variable mounting options, 3-year warranty (when fitted by a trained engineer) and offer 100% operational efficiency throughout its product life.
Our pool heat pumps are extremely quiet to run, contain a titanium heat exchanger to resist salt and chlorine, intelligent digital controls, high energy coefficient up to 6.2, automatic defrost, 2-year warranty (when fitted by a trained engineer). Winter cover included.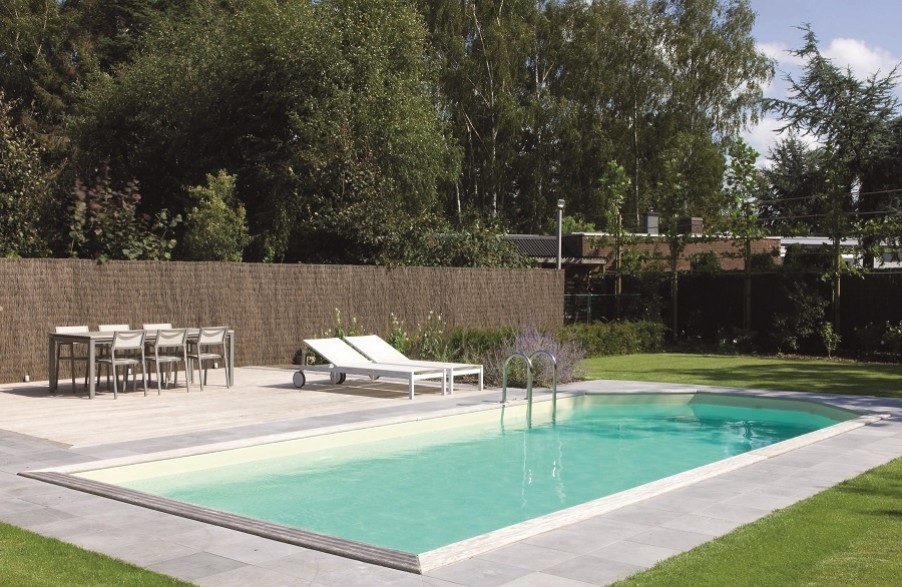 Although heat pumps have a higher initial cost, they reduce costs due to their lower energy consumption.
These easy to build wooden pools can be constructed above ground, semi-submerged or fully submerged depending on your needs. These wooden pool kits are perfect for those who want the luxury of a pool at a great affordable price. By using a counter current unit a simple wooden pool can be transformed into an amazing exercise pool where you could swim for hours and reap the health benefits of regular swimming.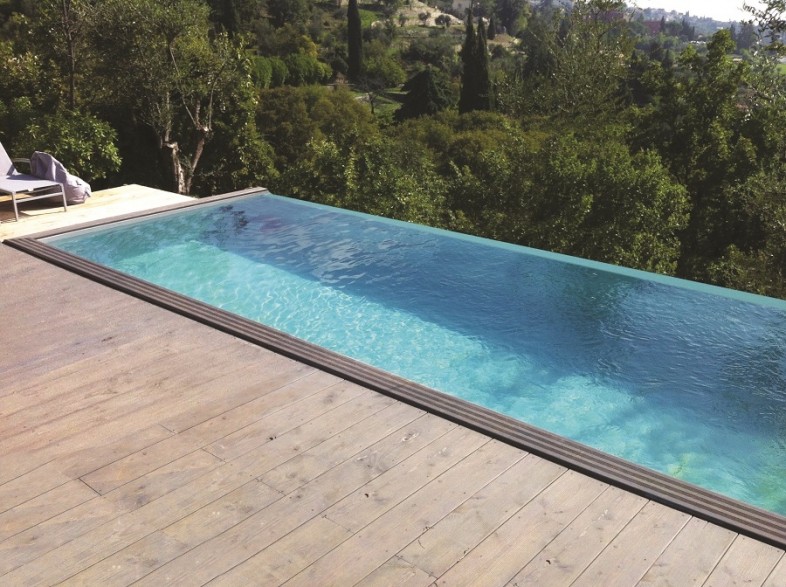 At Blue Cube Direct we pride ourselves on providing our customers with exceptional products. The heaters options offered in our packages have been chosen to suit each individual pool so that we can guarantee the best C.O.P and a fast heating product for your pool with minimal cost.