&nbsp
A workspace that is minimalist but impactful. Where finishes pause and flow. Wooden elements layer over neutral backgrounds. A 1000 Sq.Ft. office that started out as two separate shells which were broken open into one. The central core is the reception, where the office interacts with visitors – the face of the space. Enveloped by glass partitions that act as a backdrop for the company's branding endeavors.
A Workspace That Is Minimalist But Impactful | AR praxis architects
visit : AR praxis architects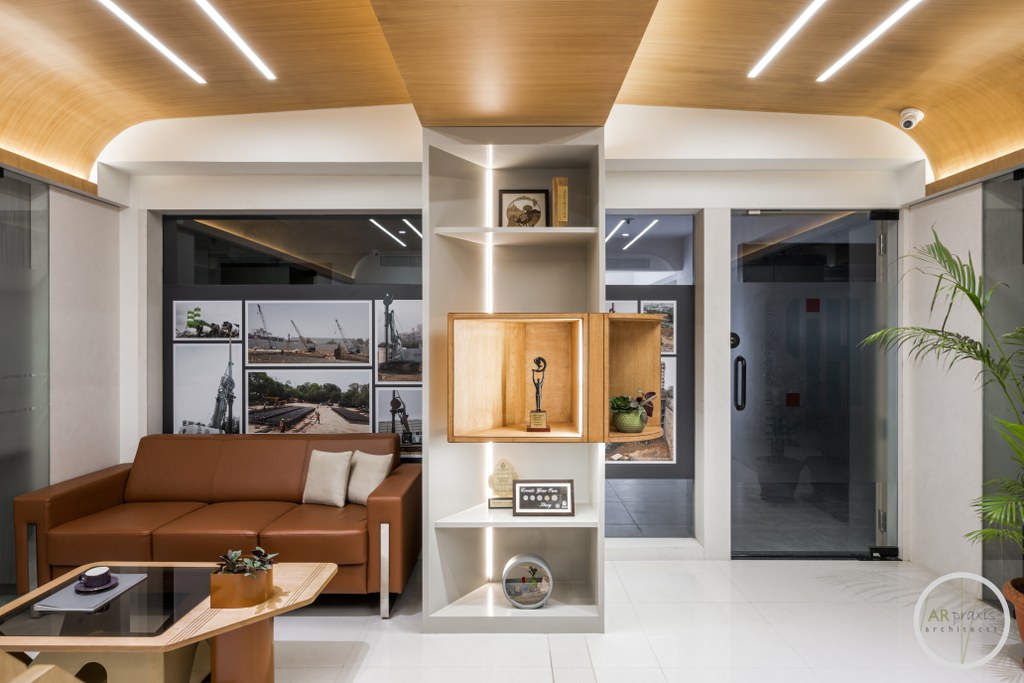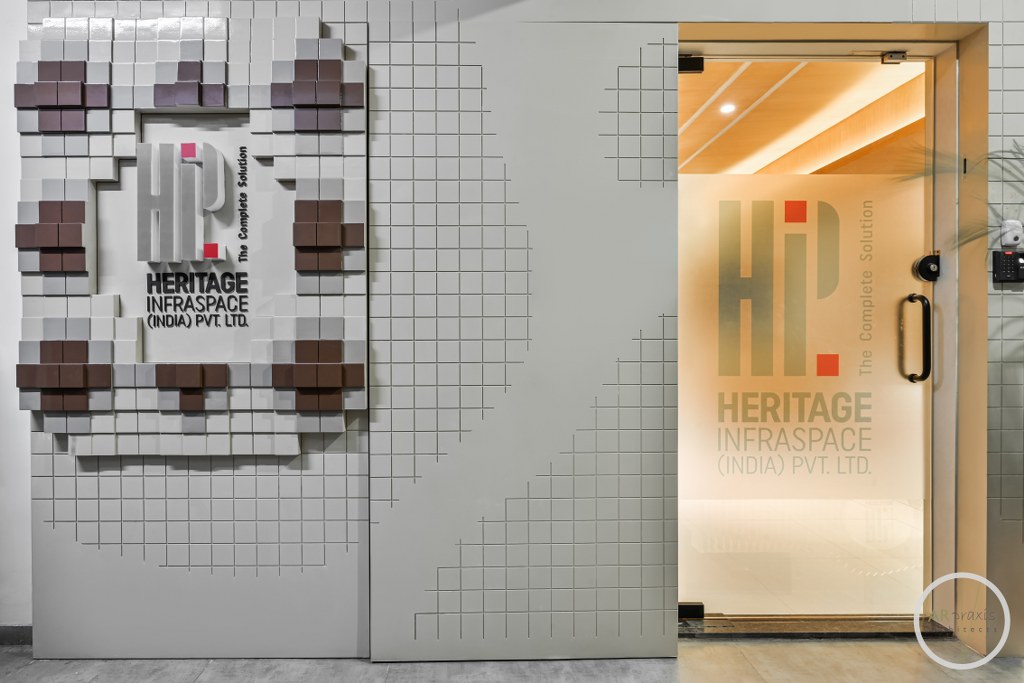 The reception extends visually into the meeting room to the left and the general manager's cabin to the right. A partition was created to hide the service core from the central reception area which houses the pantry, washrooms and also the access to the workspace for the staff at large.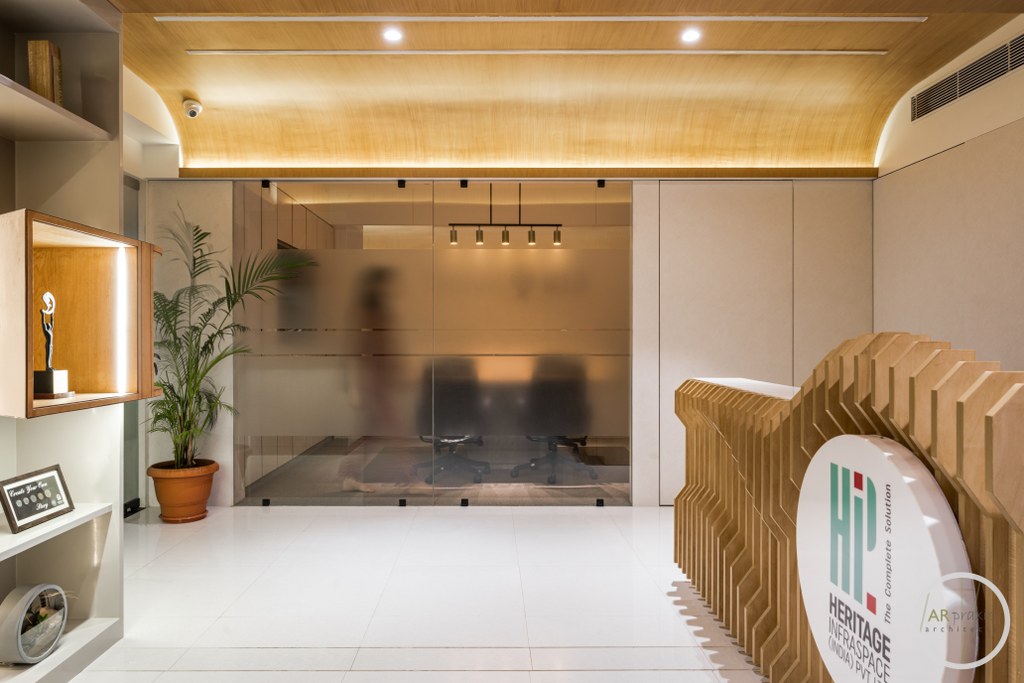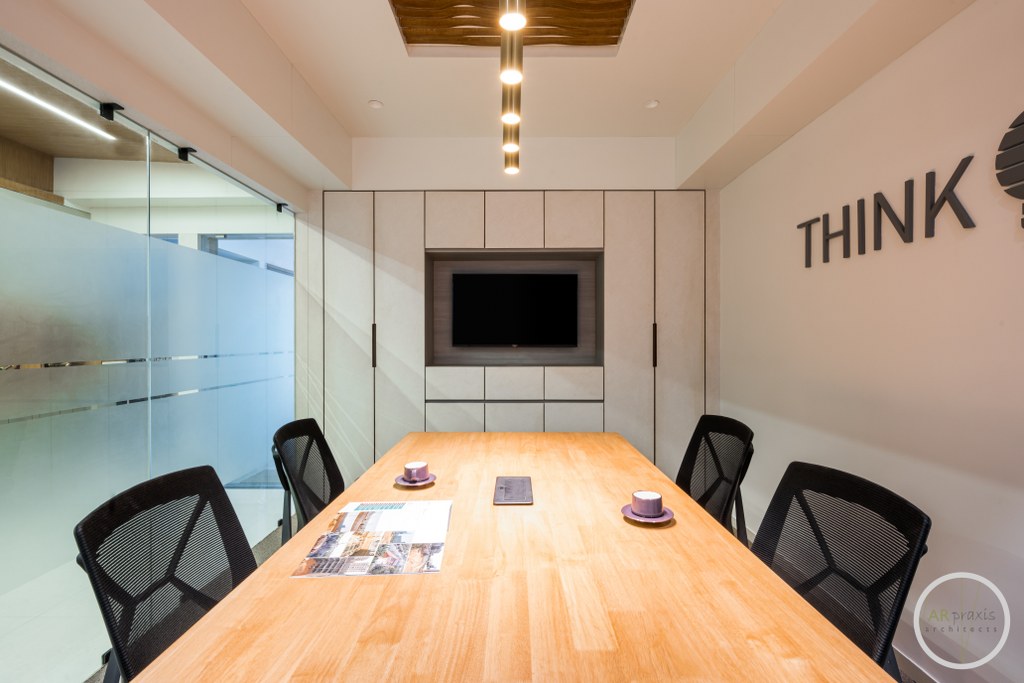 The staff area and the director's cabin have concealed door openings that merge with the rest of the partition wall. It is these two areas that avail the maximum advantage of the natural light within the office.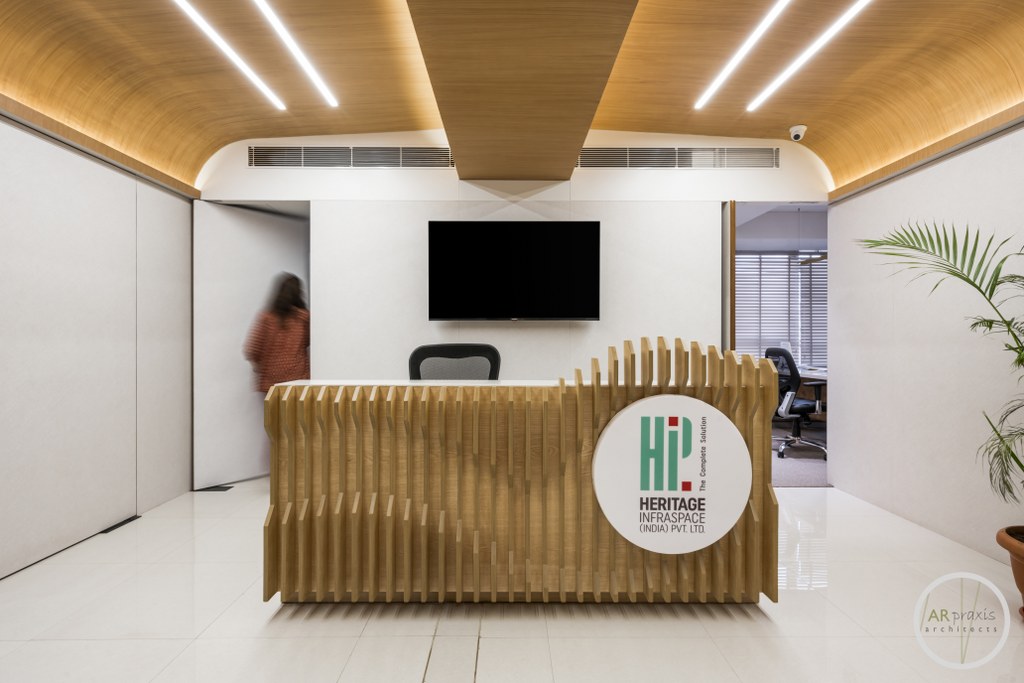 The entire office had quite a low ceiling height as well a central beam running along the core which acted as a hindrance in creating that one large reception hall. Therefore, an arched ceiling was envisaged for the reception complete with cove lights to add that extra height! The client wanted to strongly represent their ethos as a modern day company dealing with technology and developing the nation's infrastructure needs. Hence, dynamic forms in birch plywood were chosen to overlap above subtle plains.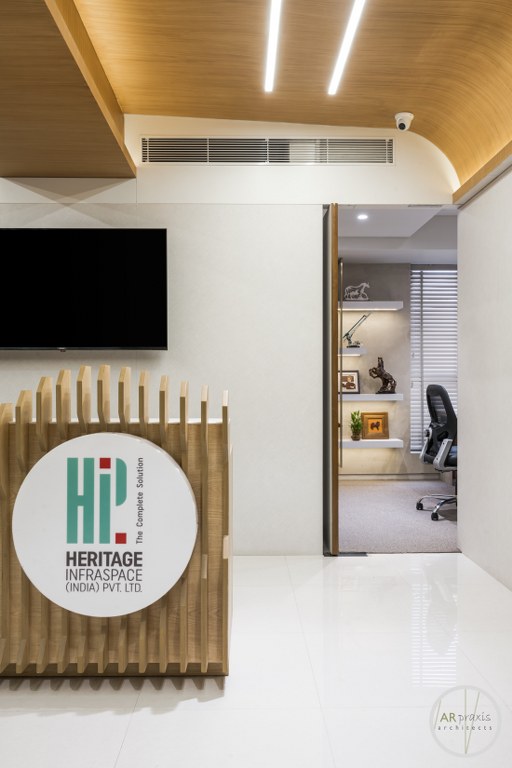 The forms would sometimes connect the ceiling to the wall and sometimes connect the furniture to the ceiling. Some connections would be visual – some physical, some defined the branding of the company as in the reception table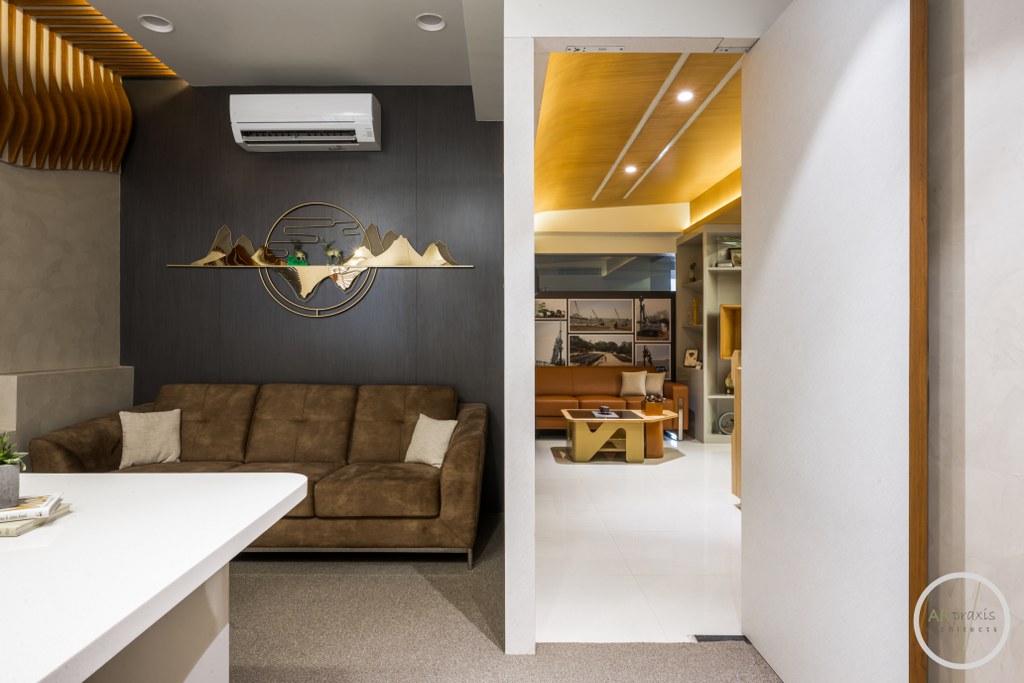 The project explored nuances of bridging the gap between digital fabrication and onsite installation. It was a lesson in ensuring minimum wastage of material owing to fluid geometries. It can be seen as an effort into careful minimization of using varied finishes but letting one form envelop the others.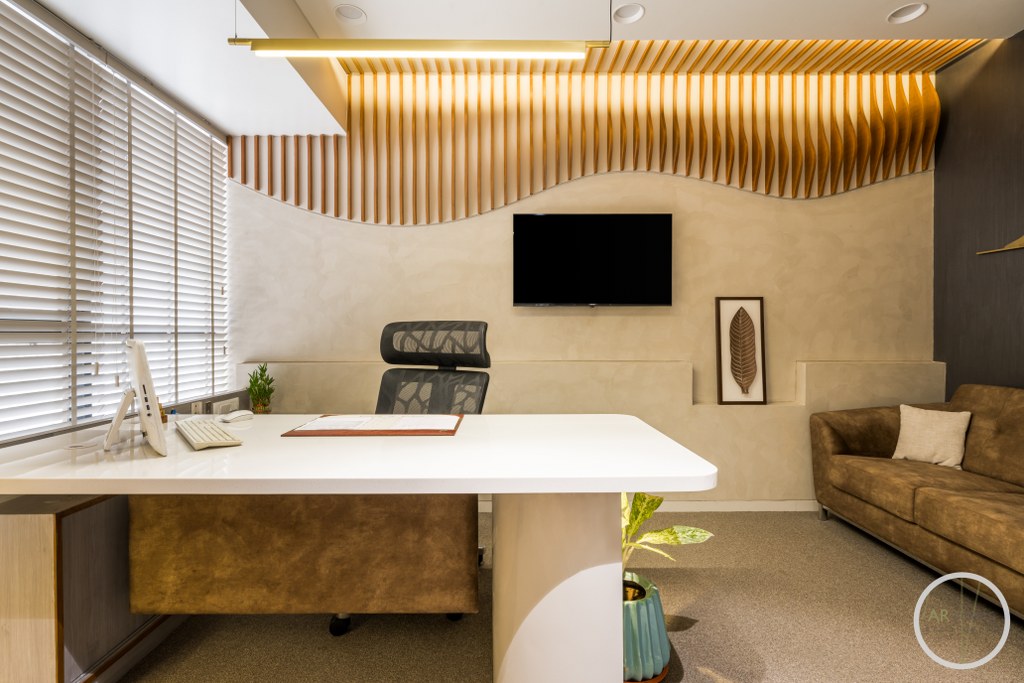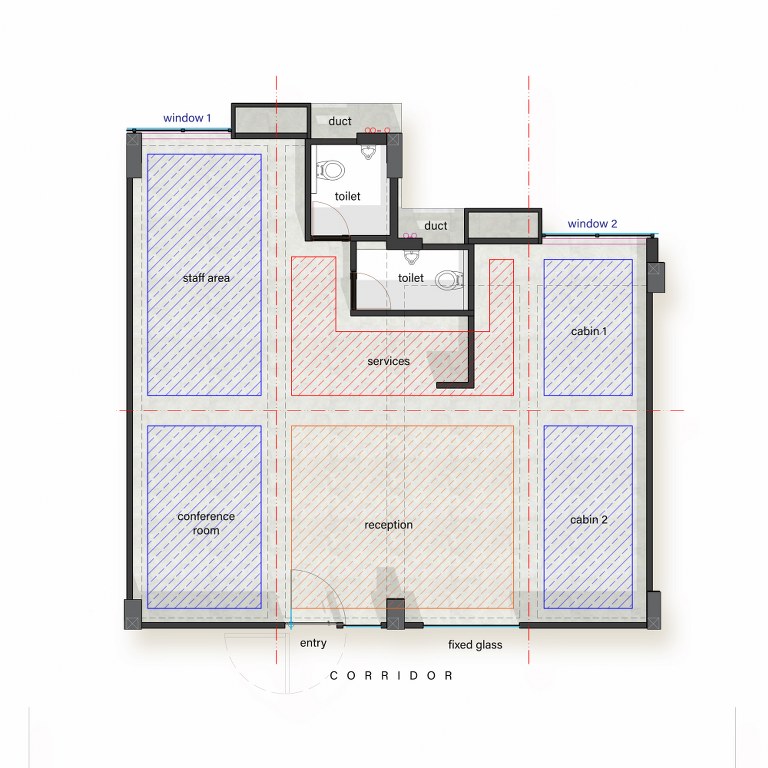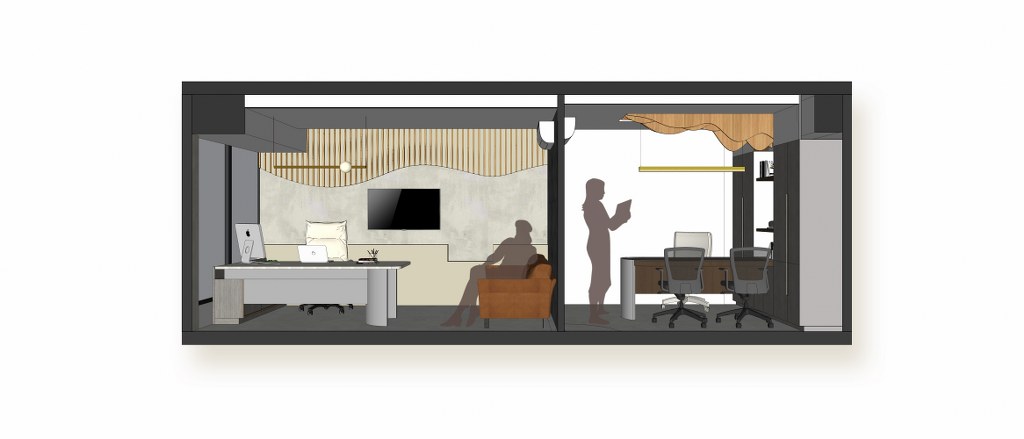 FACT FILE
Designed by : AR praxis architects
Project Type : Office Interiors
Project Name : Curved Transitions
Location : Ahmedabad
Year Built : 2022
Duration of project : 4 months
Project Size: 1000 sq. feet
Principal Architect : Ar. Anuradha Ramachandani
Team Design Credits : Deepam Prajapati
Photograph Courtesy : Murtaza Gandhi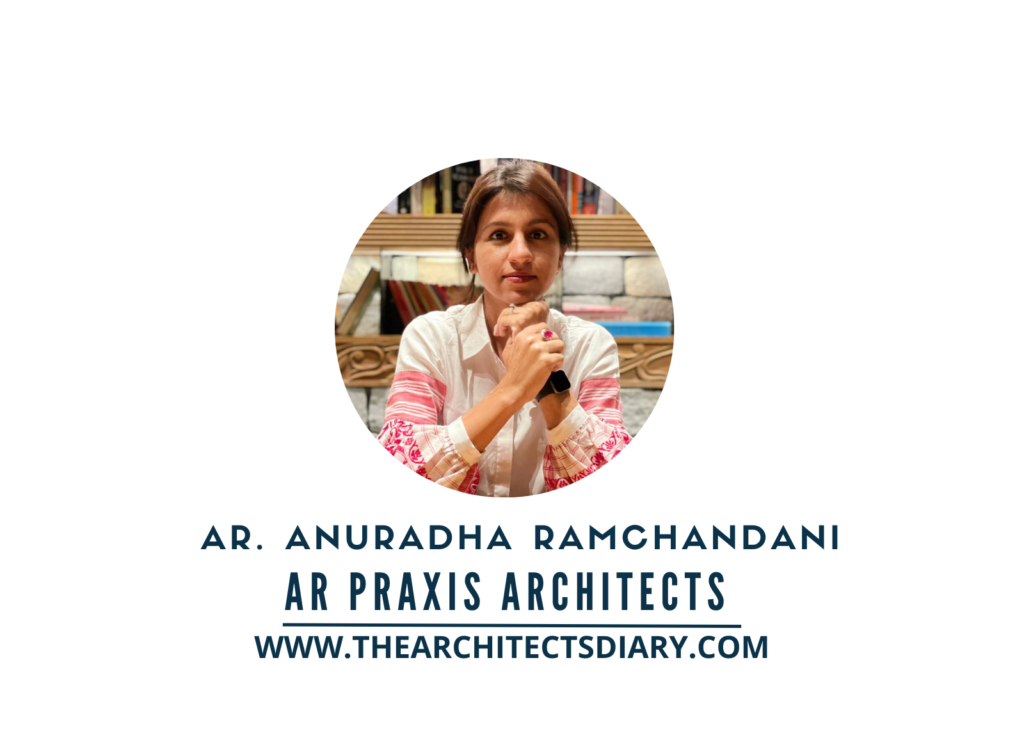 Firm's Website Link : AR praxis architects
Firm's Instagram Link : AR praxis architects
For Similar Project>>> OFFICE WITH A PEACEFUL AND MINIMALIST INTERIOR