&nbsp
The client's only requirement was to have a contemporary and rustic workplace look that should be eye catchy & should not look boring.
A workplace that reveals an Unconventional Finesse with Industrial Design | Space Theory
Visit: Space Theory
The open ceiling concept shows the highness of the space with hanging lights and colorful chairs.
We have designed the office with more greys, and colors.
The center element of the office is the mainstream of the whole site, with no separate area for directors and their subordinates, all can enjoy working on the same table which is having an environmental feel with artificial plants in the middle with hanging lights on the top.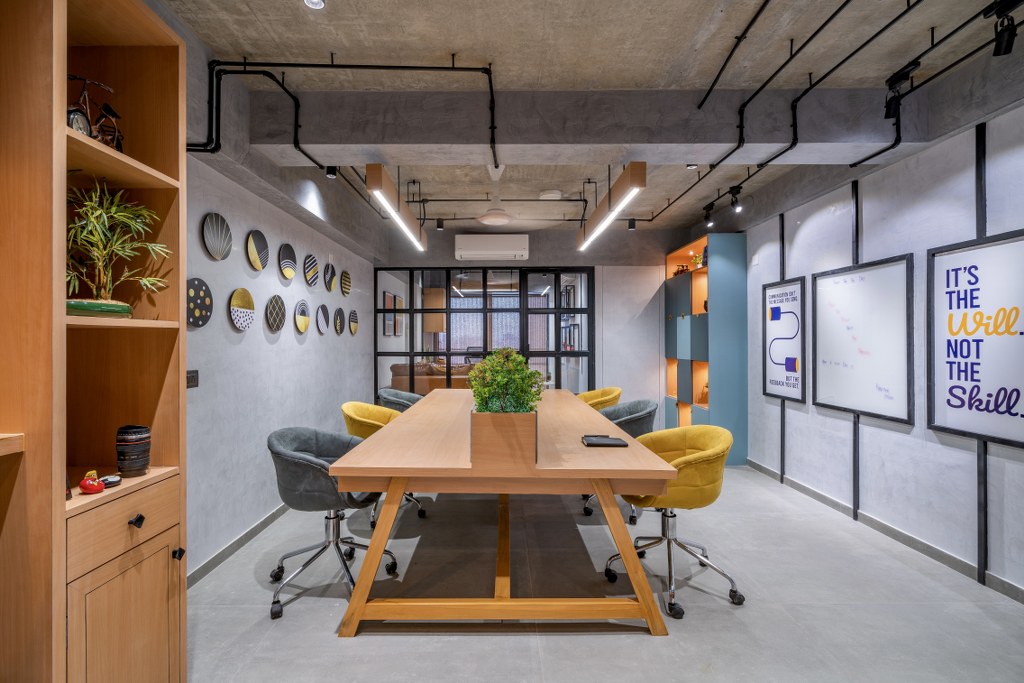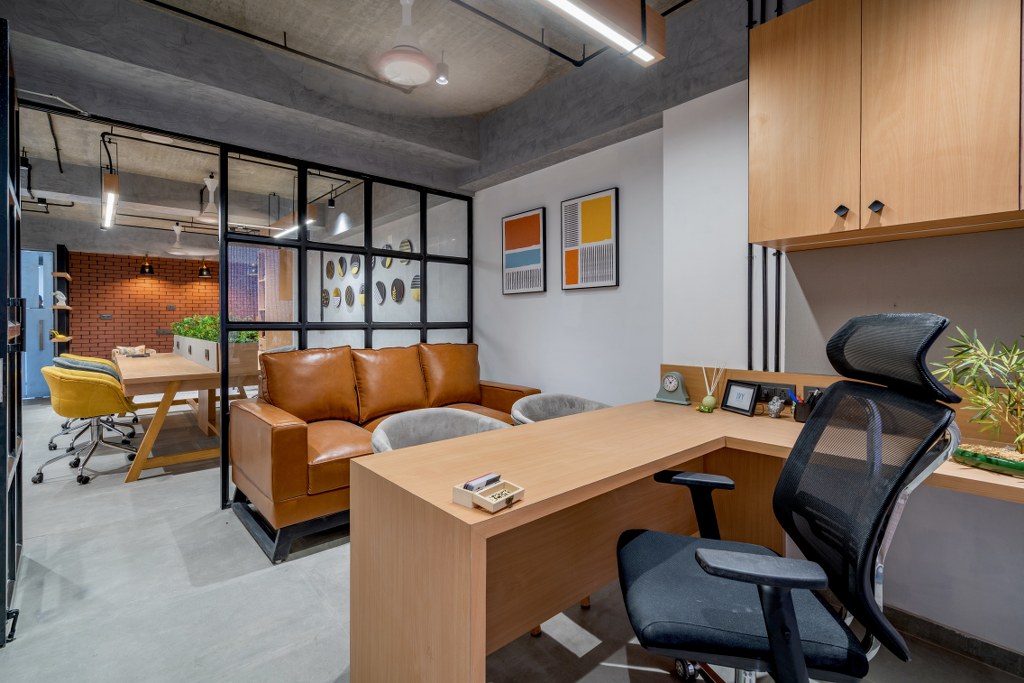 The director's cabin has a simple visual design with a glass partition made up of Ms and glass through which he can see his co-workers and work accordingly.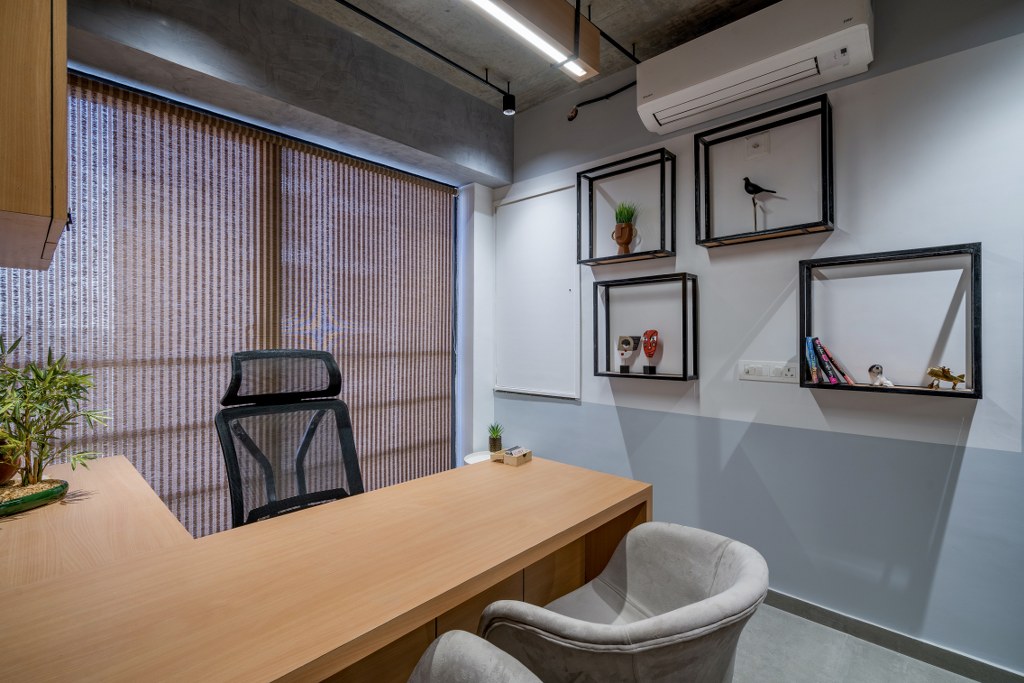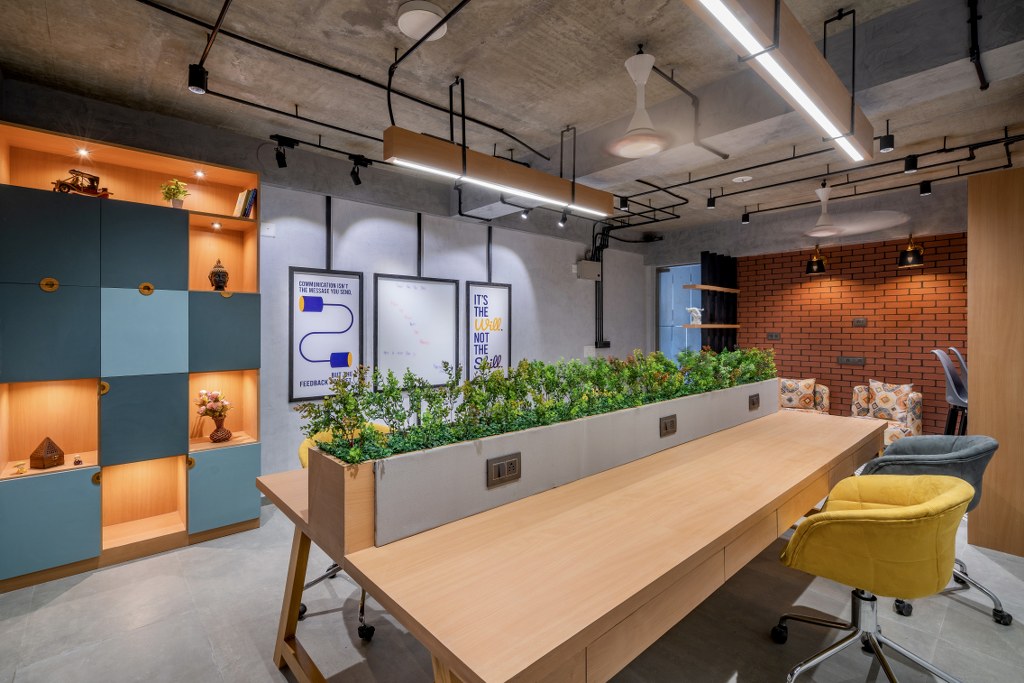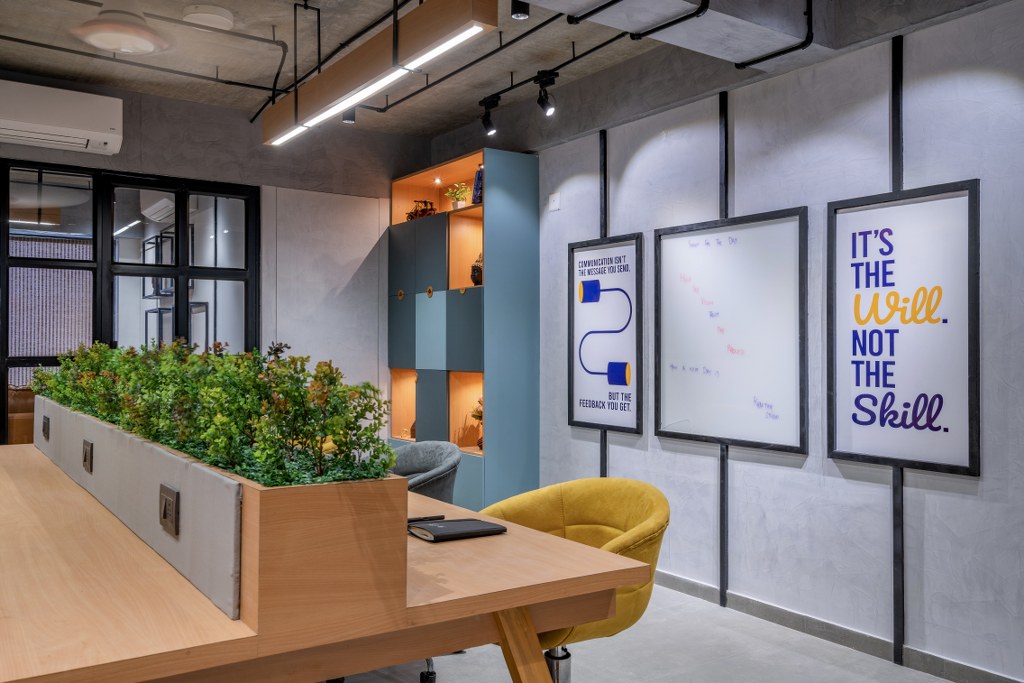 To welcome the guest and to give them a refreshing feel have differentiated the waiting area tiles with abstract pattern tiles. With high rise table and accent chair.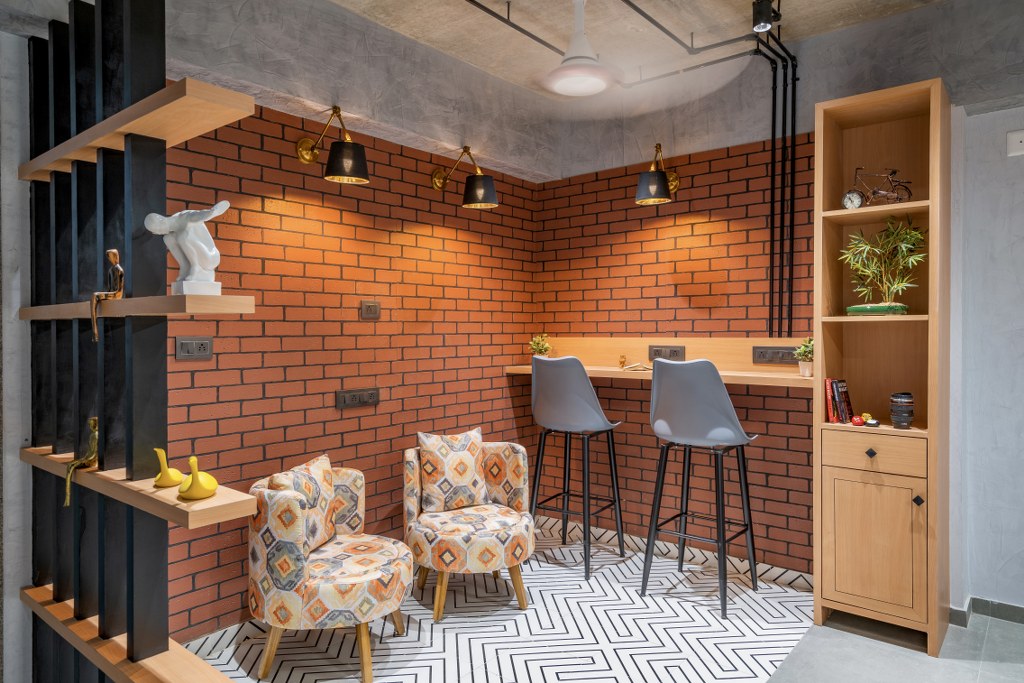 Fact File
Designed by: Space Theory
Location: Ahmedabad, Gujarat
Project Type: Office Interior Design
Project Name: Kraftier Studio
Year Built: 2022
Principal Architects: Swarali Shinkhedkar & Taha Lotia
Photograph Courtesy: Inclined Studio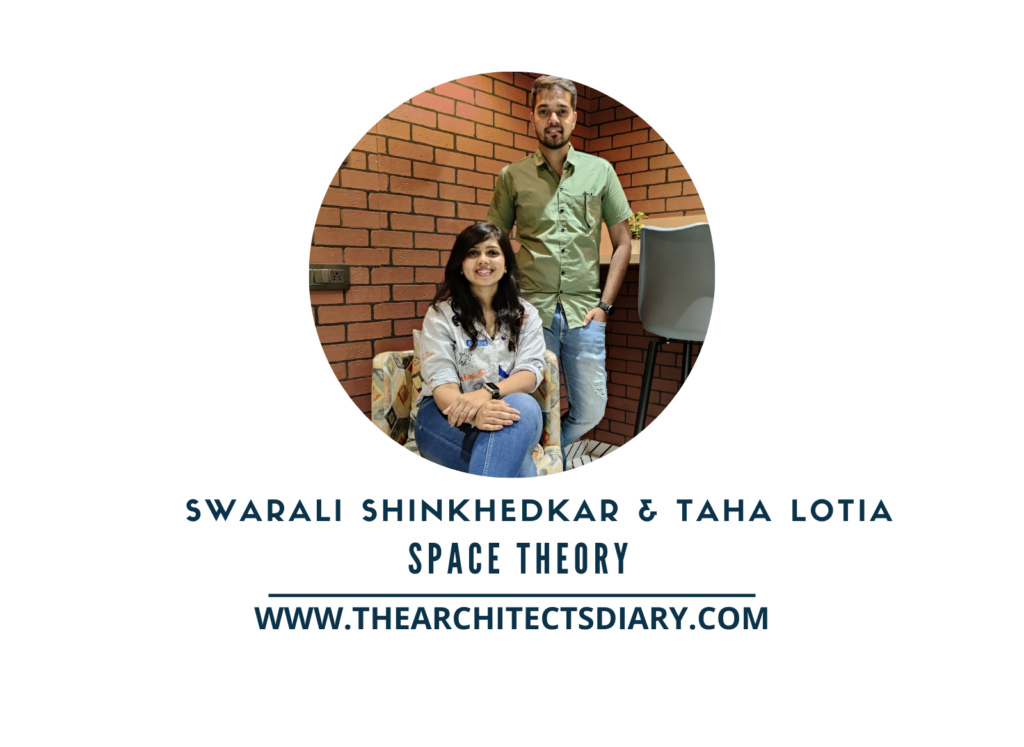 Firm's Website Link: Space Theory
Firm's Instagram Link: Space Theory
For Similar Project>>>Inside a Modern Home in Bengaluru that stands by its Cultural Foundation