&nbsp
A Small Corporate Office Design – Transforming Through Transparency | Squelette Design
The project was assigned to design a small scale corporate office of a plastic packaging industry about 800 Sq Feet opening to approx 300 Sq Feet north facing open terrace. So the brief of the client was clear to have 9 employee space along with a Manager Cabin, Reception, Waiting Area, Conference Room, and M.D.Cabin.
Visit: Squelette Design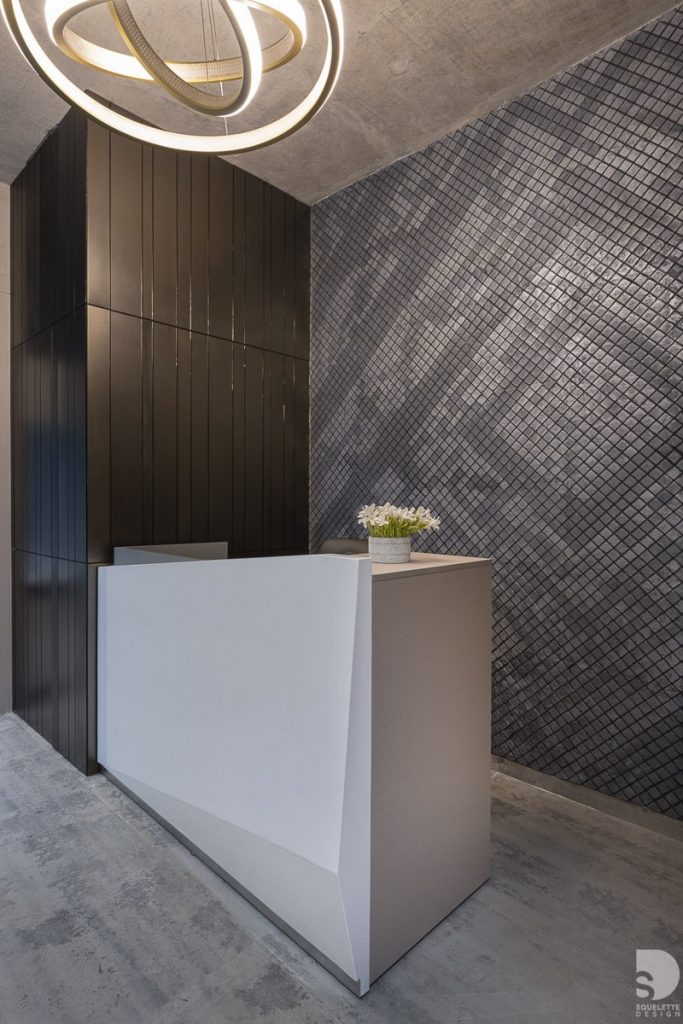 For the First Lay outing concept, we had to keep M.D.Cabin facing towards the open terrace. Also, passage dividing spaces and leading towards open space majorly acted as a services passage.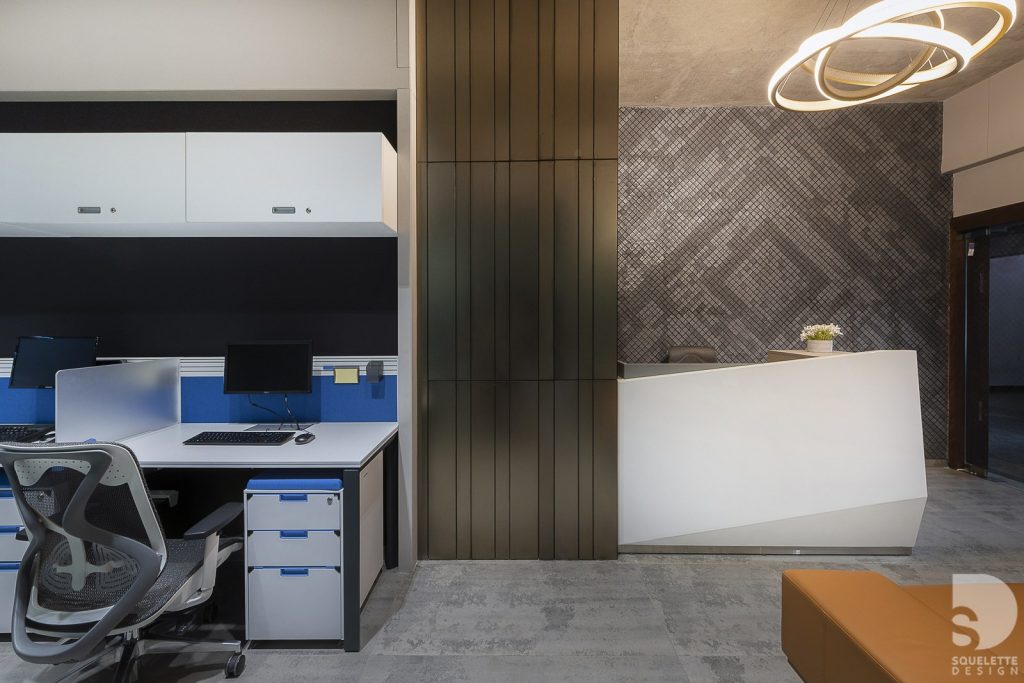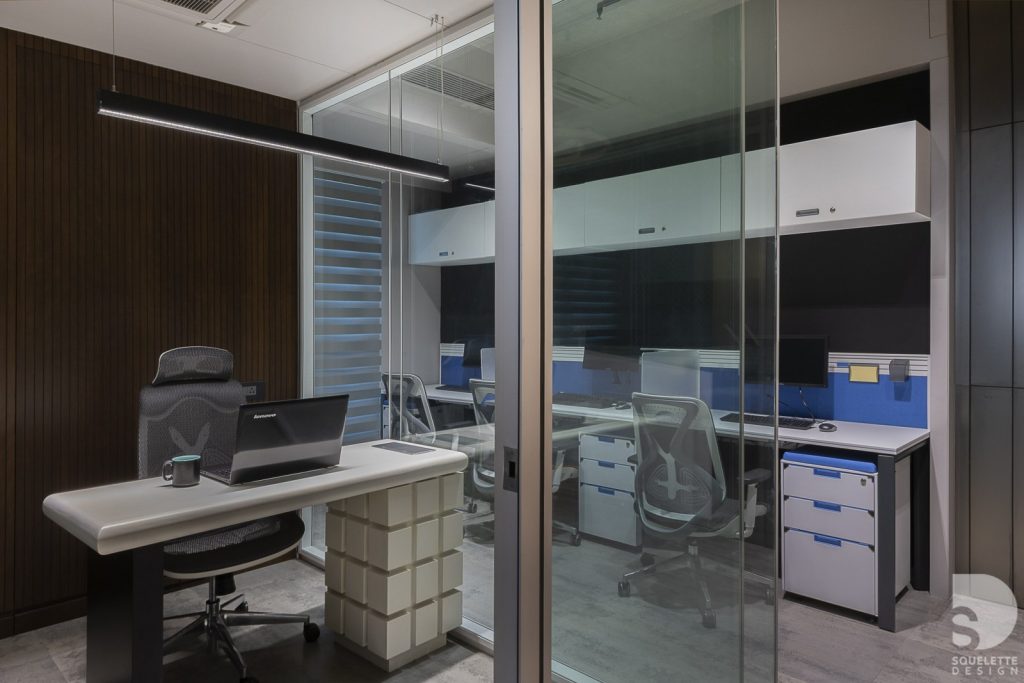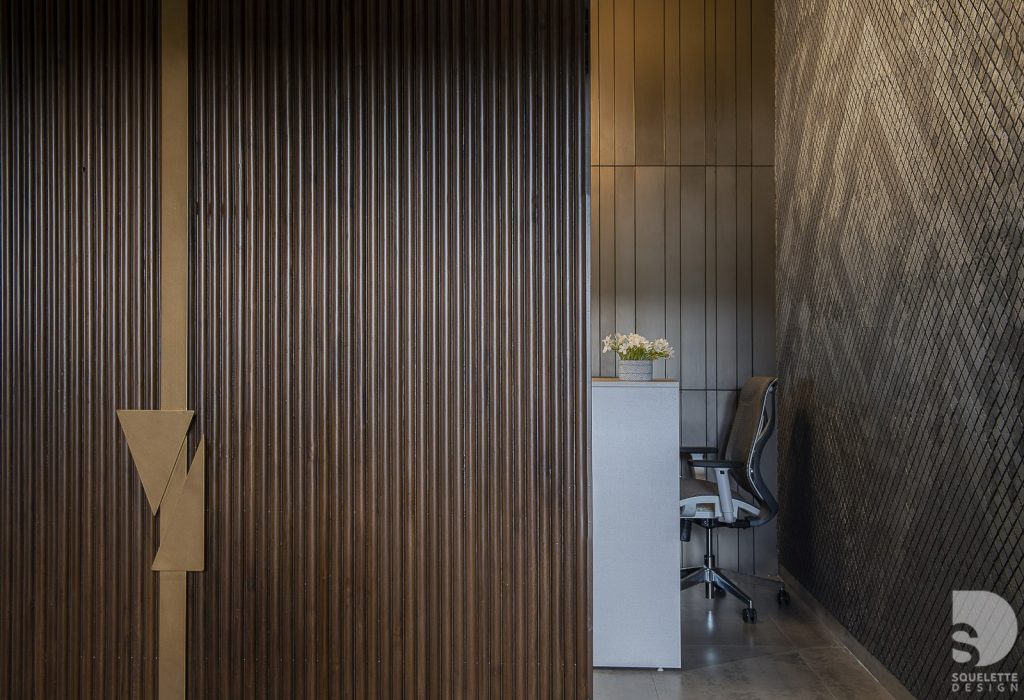 The Core concept was to manage enough interior and natural lights in a way no space would become maladroit. So respecting the company and its work we had some reading about plastic and its material properties. Keeping plastic in mind transparency, Illusion, and Surface finishes became the main rumination.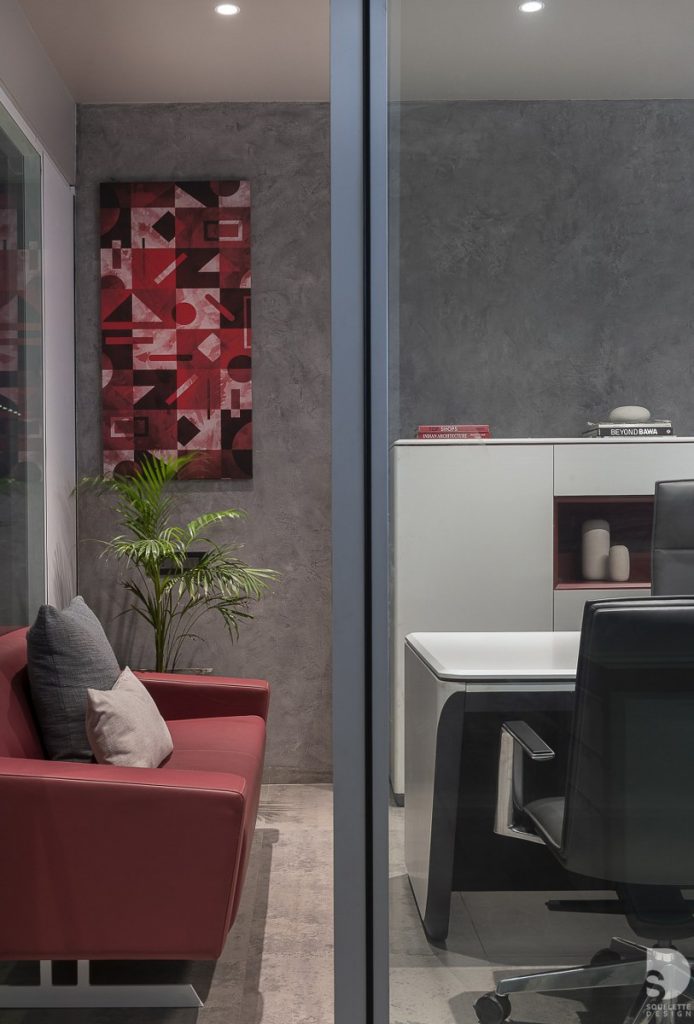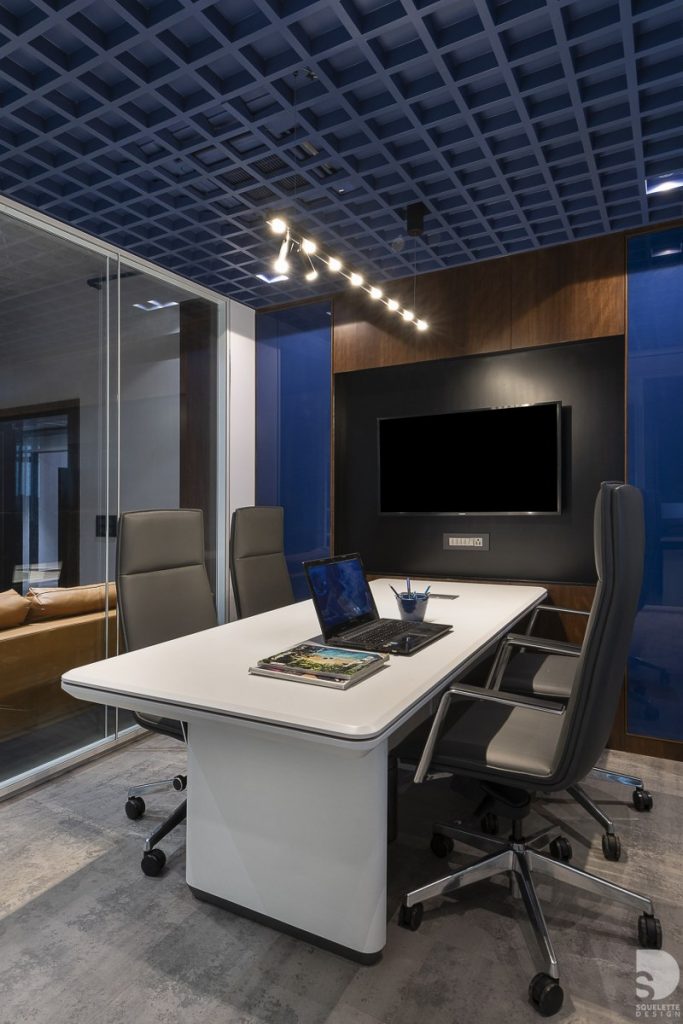 Also, transparency abides faithful to a positive working environment with all efficient light qualities. Getting into the details- double glass partitions were used for acoustic purposes also. The other material palette kept simple in the shades of monochrome from white, grey to black. Fabric, Notice boards, Target board in the conference, and other minor details are taken in blues.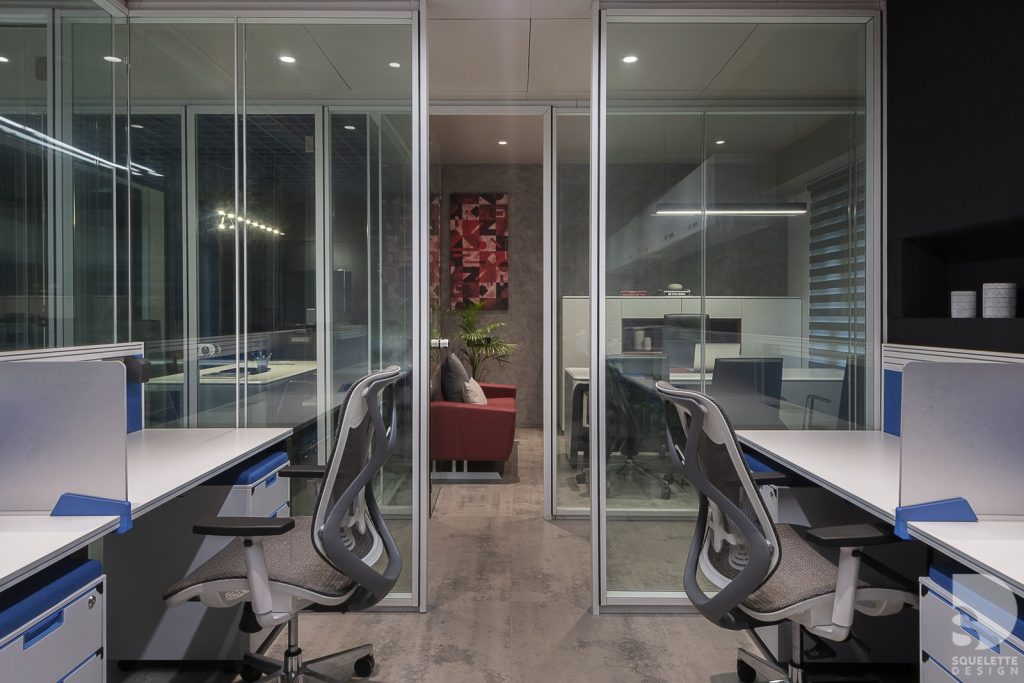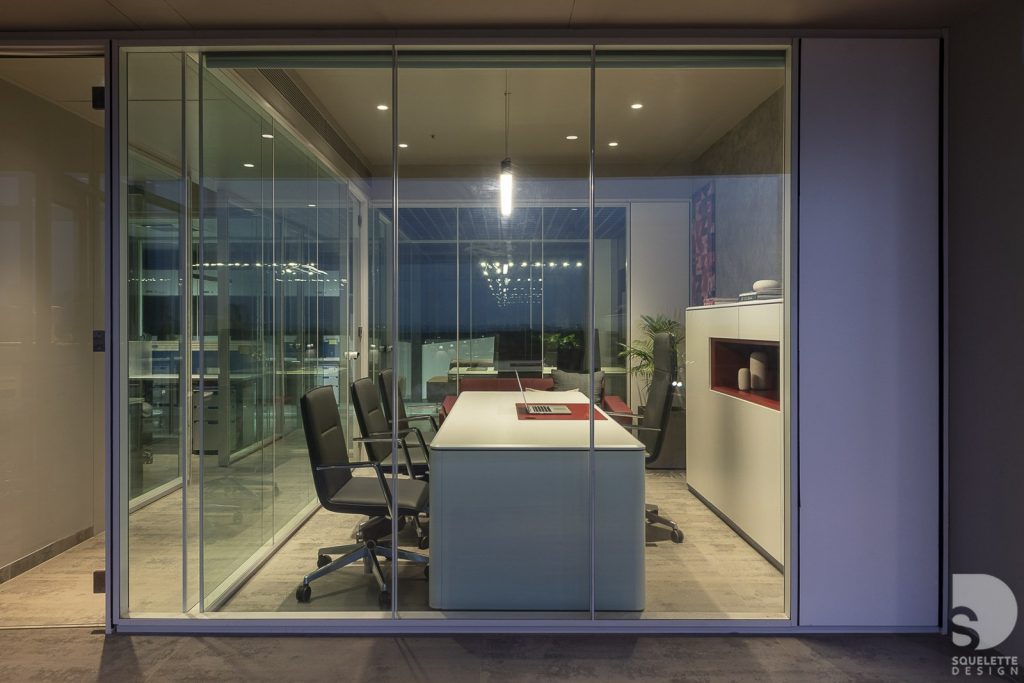 It was obligatory to highlight M.D.Cabin in the overall rhythm. Balanced shades of red been used for the same. Also defining the straight geometries in whole designing the connecting terrace to M.D.Cabin given instinctive geometry to amalgamates with interior space.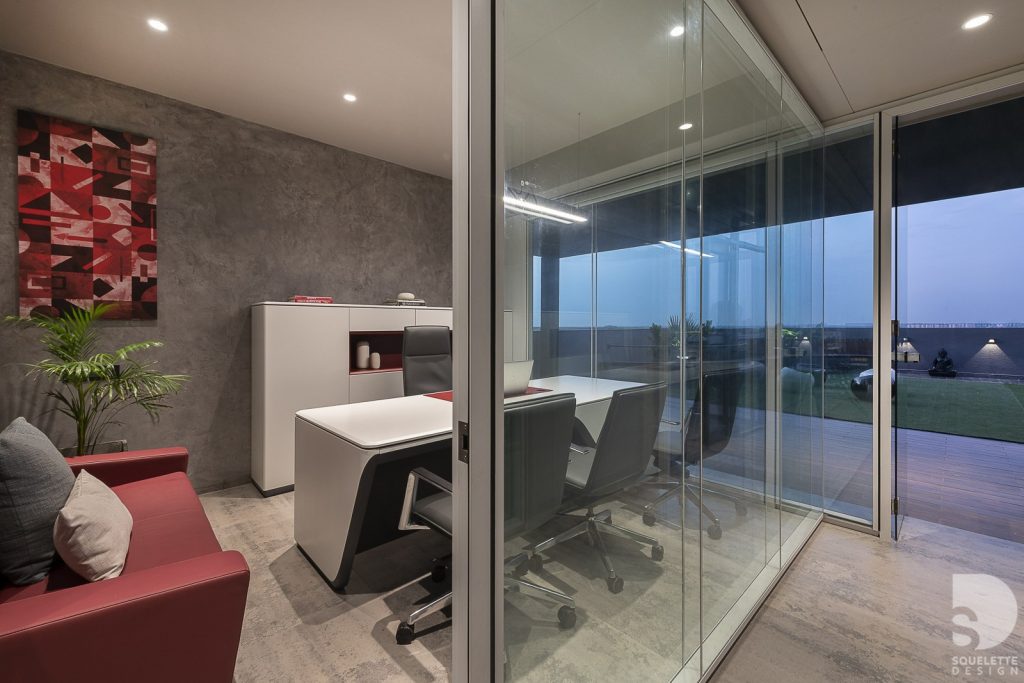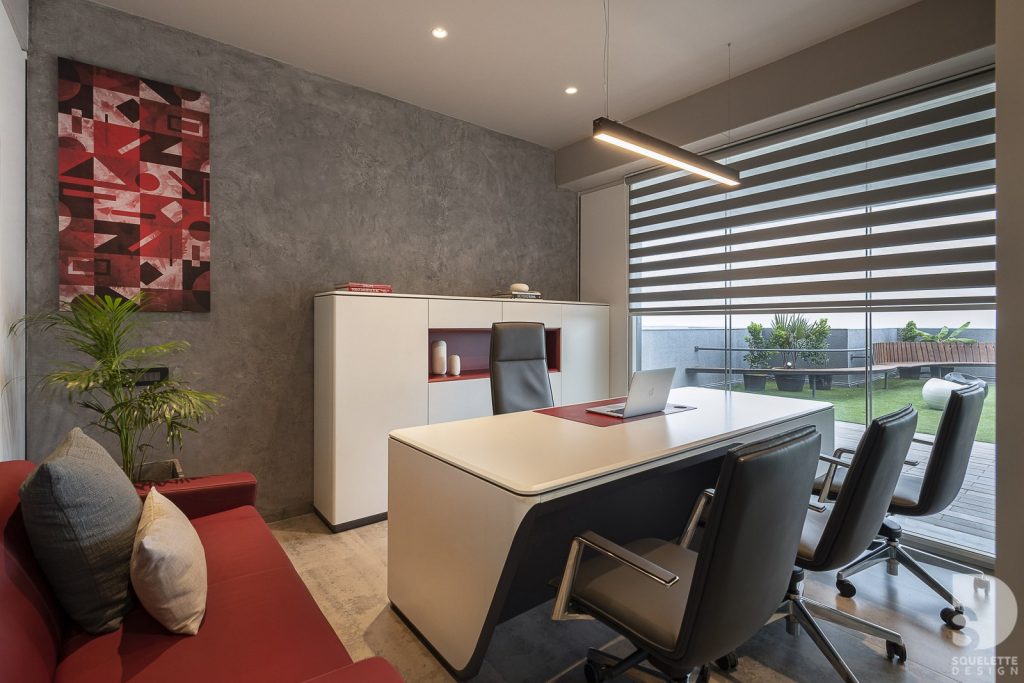 The reception area has been highlighted by an ephemeral backside texture and a hidden toilet at the entrance with treated copper mirrors. Yet having an only north-facing opening it was a successful experiment to play with transparency and interior lightings mingle with interior spaces and context.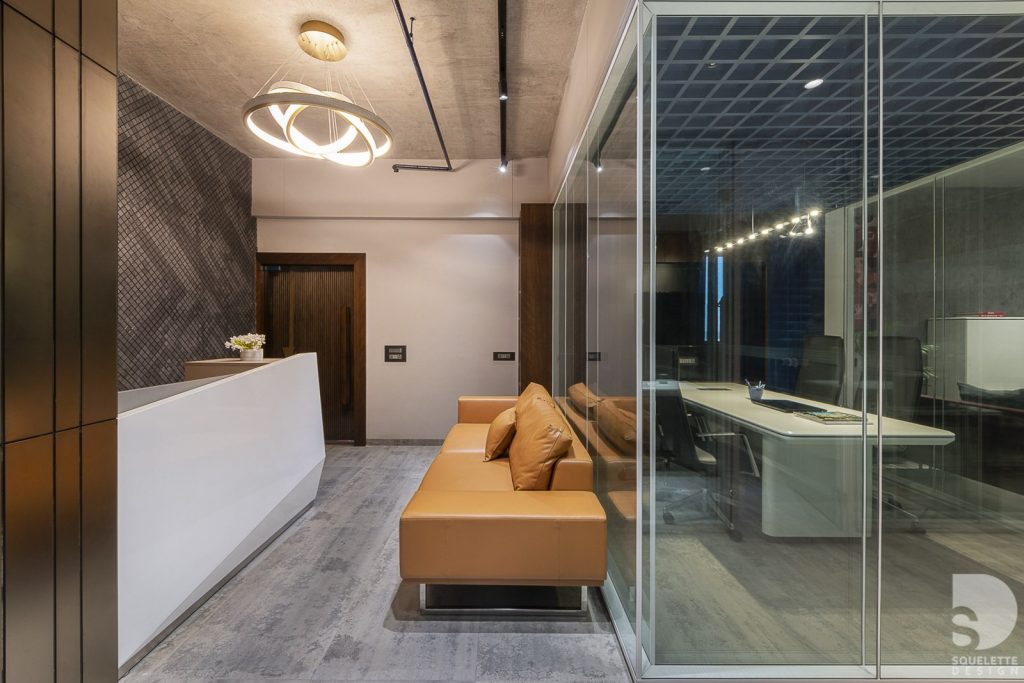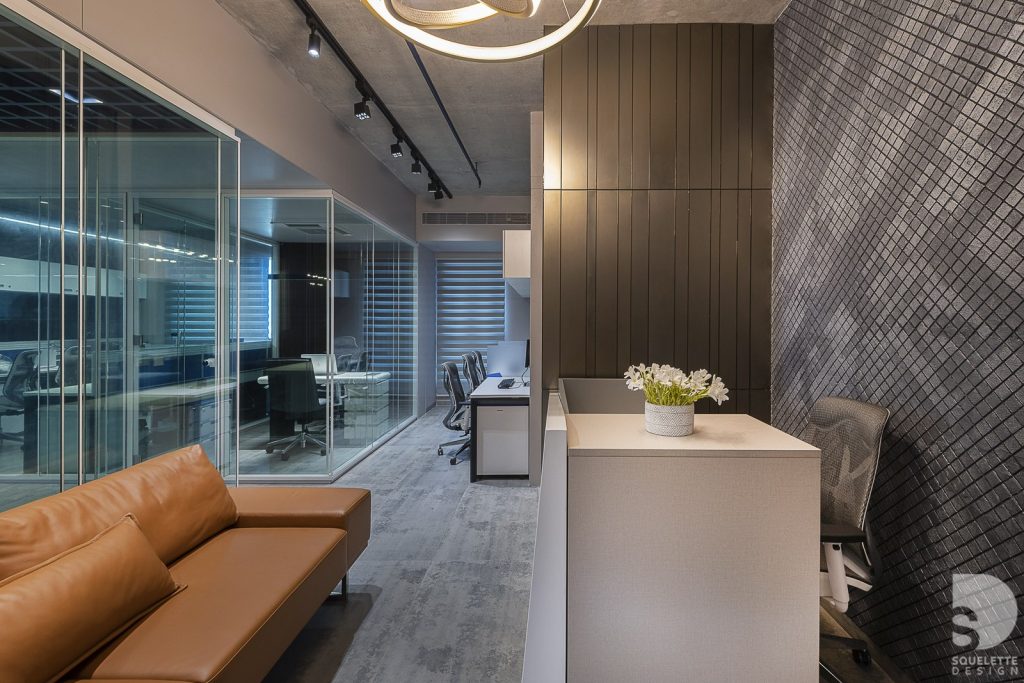 FACT FILE:
Firm: Squelette Design
Project: Varshil Packaging Private limited
Tagline: Transforming through transparency
Client: Mr. Sanjay Patel
Location: Ahmedabad
Area: 800 sq.ft
Year: 2020
Principal Architect: Prashant Trivedi and Saumil Patel
Design Team: Prashant, Saumil, Tanushree , Jay
photography: Photographix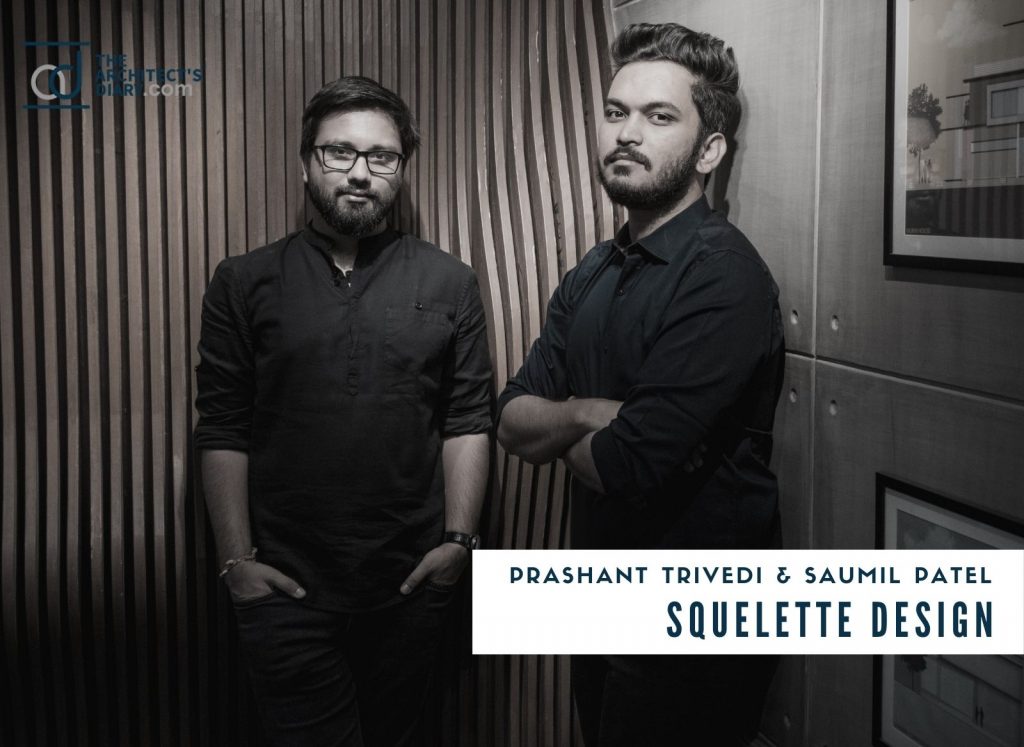 Firm's Website: https://squelettedesign.com/
Facebook: https://www.facebook.com/SQUELETTE-DESIGN
Instagram: https://www.instagram.com/squelette.design/